Buildings
把握中国增长良机 – 专家助力优化移动性
看着这些增长的数字,可能令人不知所措。聚焦到个体身上,特别是那些专注于未来科技的个体,就会找到解决方案。上海这座城市已经找到了方向。他们与 thyssenkrupp Elevator China 建立伙伴关系,共同创建通往移动性的途径 – 既为数百万人,也为每一个个体。
城市可持续性发展的灯塔 - 如今的城市规划是在打造城市未来的灯塔,传达城市可持续性发展、绿色环保和对生活负责的新信息。
3170 查看
中国正在繁荣发展。每一天的数字都会增长到新的惊人高度。中国人在行动,在事业上的移动性越来越强,趋向于未来的大型基础设施。交通运输方面遇到的挑战令人气馁。而且更甚以往,城市居民需要速度和便捷 – 最大的连通性。
但幸运的是,发展进步并非昙花一现,有不断演化的技术和灵感作为引擎。中国现在两者都具备。在上海,工程师大步追赶快速的改变 – 一个项目接着一个项目。交通运输网络正在拓展。电梯和扶梯为无缝到达和输送提供重要的连通工具。
把握移动性是未来城镇化的关键,中国以榜样的力量引领这股趋势。
®
"After the lifts were installed, we had to work after midnight so we wouldn't affect the operations of the metro train. I can still recall how fresh the air was when we finished the job at 5 o'clock in the morning. I am so proud that I've taken part in the completion of these projects."
Karl Ding
Quality Manager, thyssenkrupp Elevator China
The beginnings of a manager, and a successful collaboration
Today he's a Quality Manager. But Karl Ding hasn't forgotten where he started – a hydraulic lift on Metro Line 1, the first collaboration with the Shanghai transportation authority. He worked every facet – installation, reliable safety inspection, pro-active maintenance work. He knows the insides and outs of quality.
Although only one unit of a hydraulic lift was provided for this project, the work left a favorable impression on the authorities and opened the path to further collaboration. As a result, Ding's work has grown to provide dozens more elevators and escalators for the city's expanding metro lines. It's a dream job, responding to, and driving change.
Karl Ding knows why these projects are important. Shanghai has always been his home. He understands the burgeoning pace of his city and its inhabitants, his neighbors. Brought up in a suburban style house, Ding now lives in a high-rise, and nearly everyday uses the very metro which his hands helped mobilize.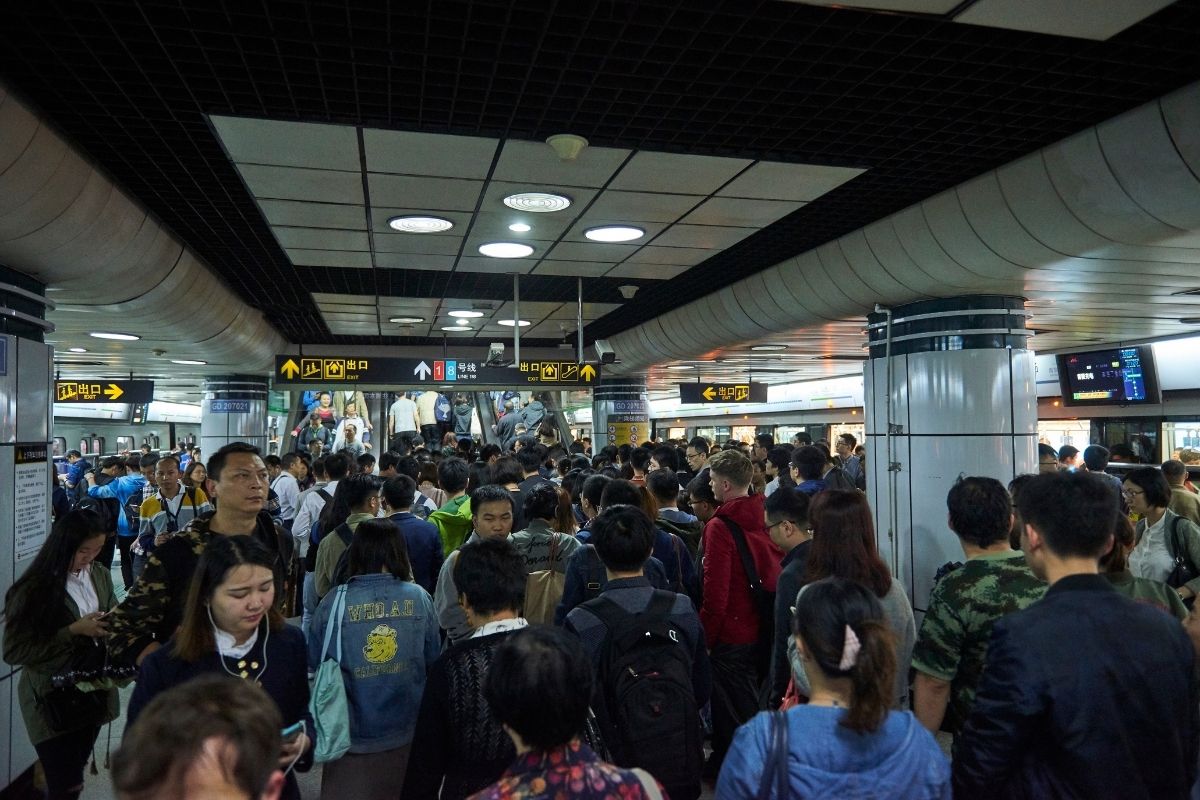 The future is ours to ride
What started with a small project in Shanghai nearly 20 years ago has become a template for the future.
Worldwide, China leads the urbanization boom – in 2025, more than 240 Chinese cities will have over 1 million people.
Thanks to the emerging metro and rail networks, not only in Shanghai but in all major cities across China, more and more residents can now rely on public transportation. In Beijing, the percentage is already 44%, with over 10 million passengers travelling every day.
When all metro projects approved by the government are built, a total of 38 Chinese cities will have at least one rail line. A statistic many countries can only dream of.
Progress brings more choices, but also more traffic on the roads. With more metro lines, both congestion and pollution can be reduced, so Karl Ding and millions others can still enjoy the early dawn air.
"今天,更多的中国人有能力买车,道路因此更加拥堵,空气污染更严重。自从政府承诺在大城市的每公里距离内都建设一个地铁站后,更多的人出行时会选择公共交通 - 这会节约大量时间。"
Karl Ding
质控经理,thyssenkrupp Elevator China
移动性 - 生活质量
中国地铁和铁路系统建设的上个十年不仅成功赶上了空前繁荣的城镇化发展步伐,也在通勤旅行方面创造了全新的世界级标准。
现在,移动性以及财富和个人选择,成为优质生活标准的新标杆。在深圳、重庆或上海,现代交通方案连接着社区与家庭,让生活变得更富足、更舒适。
成长中的超大型城市不必再令人不知所措。通过智能、现代化的基础设施,城市可以更有效地运转起来,为居民带来福祉。中国 – 人口繁荣 – 也引领着创新城市生活的方向。