Urbanization
Tunnels and cities: a look at urban life below the surface
The question of what lies underground has long been a fertile field for the human imagination. In Greek mythology, the underworld – the kingdom of the dead – was often thought to be a physical place deep inside earth. Even today, subterranean construction still attracts an earthy air of mystery.
Despite all that, tunnels and underground constructions have always served important practical purposes, and most modern cities have now transformed the underground into an indispensable feature of urban life.
Our cities, our future – Urbanization, a trend which shows no signs of abating, will remarkably change the way we live, work, and interact in our communities.
4486 views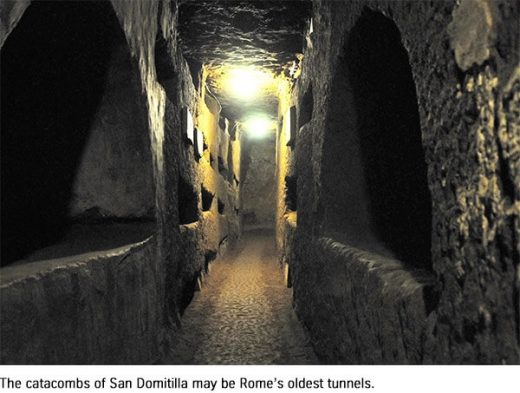 Below the surface
Although legend has it that the ancient catacombs of Rome were used as a hideaway from persecution, their primary function was that of a burial ground. This was in response both to changing fashion, and to the practical matter of a shortage of land in a crowded urban environment. According to Adriano Morabito, president of the association Roma Sotterranea (Underground Rome), "Hundreds of kilometers of catacombs run underneath the town and its outskirts."
In a similar way, the medieval sewers of Paris have been used to provoke anxiety and intrigue in numerous works of fiction, from Victor Hugo's 1862 novel Les Misérables to Umberto Eco's Foucault's Pendulum. But here too the rather mundane truth is that, in the middle ages, Paris began to take steps to keep drinking water and waste water separated. By 1880, Paris had 600 km. of sewers!
Or consider the tunnels of Valletta, the capital of Malta. It is only recently that their full extent was investigated. First constructed by the Order of St. John beginning in the 1500s, the tunnels of this UNESCO World Heritage Site have variously provided fresh water, storage, wartime protection, and connections to the city's defenses. Now, of course, they have become a tourist attraction.
What's the mystery?
In fact, there is no mystery about urban tunnels. In densely populated, built-up areas, tunnels are a logical way to optimize the space available, or to retrofit new technologies or features into the existing infrastructure. Subways are much more common than trams worldwide, simply because they can bypass the obstacles of the city above, driving swiftly and in a straight line from one point to another, connecting the city to itself.
But urban tunnels serve many purposes beyond transportation, the delivery of fresh water and the removal of wastewater. Large multi-building organizations – such as universities or hospitals – use tunnels to provide inter-building connections for staff. Steam tunnels are used to convey heat from a central plant to other buildings. And utility tunnels provide space for various pipes, electrical cables, telephone, internet and fiber optic cabling.
The beauty of tunnels is that maintenance, repair, retrofitting and new installations can all be done without disrupting life above ground.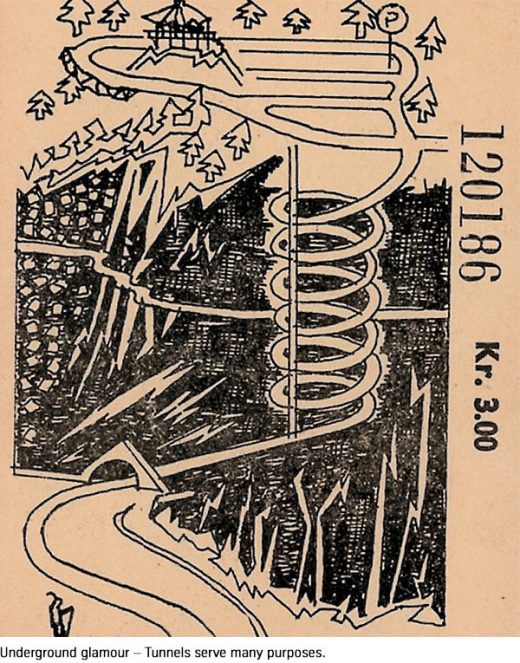 Some underground – some undersea
Event outside the city, tunnels are in common – and uncommon – use. For instance, when locals in a Norwegian town protested at the unsightliness of a municipal quarry, the quarry was moved into a nearby hill. The resulting tunnel bored upward into the hill in a helix shape, emerging at the top in a forested area. When the quarry closed, the town decided to pave the tunnel, and turn it into a tourist attraction – the Drammen Spiral.
Norway apparently likes tunnels. That may help explain their newest plan – to build the world's first tunnel for ships. The Stad Ship Tunnel will bore through 1,700 meters of the long and high Stadlandet peninsula, linking two fjords and eliminating the need for ships to navigate treacherous waters around the peninsula.
When it comes to tunnels and water, though, the most famous tunnel is surely the Channel Tunnel, linking the United Kingdom to France. The tunnel stretches over 50 kilometers ¬(38 of which undersea) and provides transportation for passengers, cars, and freight. Another interesting underwater tunnel is highlighted in a previous URBAN HUB story on the Marmaray tunnel, which links Europe to Asia in Istanbul, Turkey.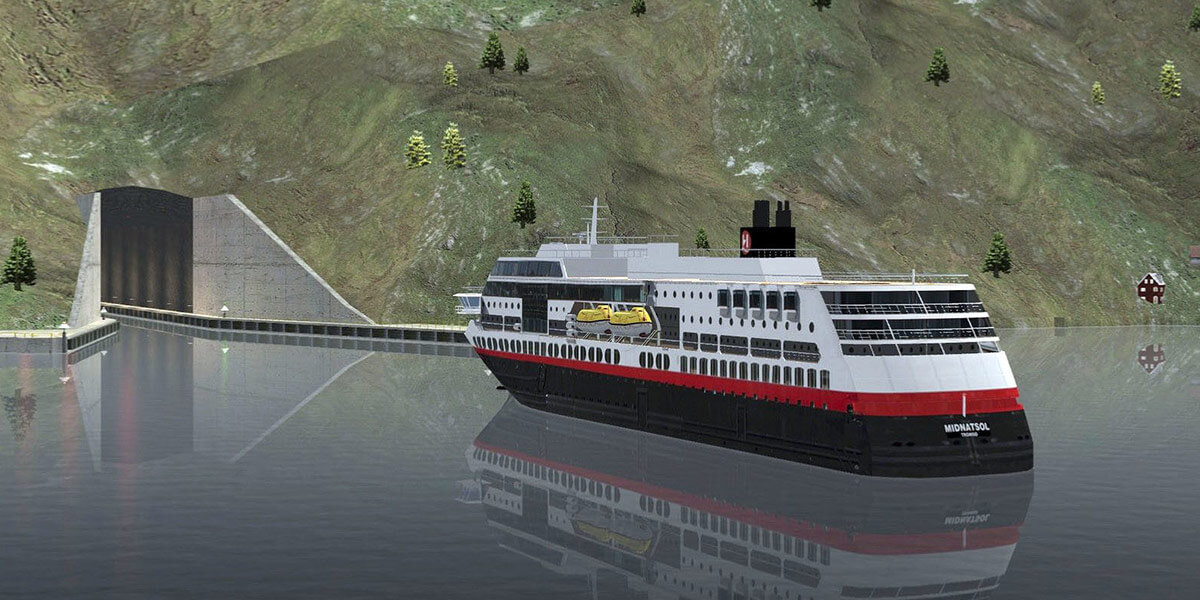 Subterranean beauty – tunnels that impress
Tunnels are not only found underneath cities seeking to fully utilize the urban space, but anywhere there is an obstacle between two places that want to be better connected. Here are some interesting tunnels from around the world.