Urbanization
World Building of the Year "The Interlace" offers a new direction for cities
The architecture world's equivalent of the Oscars, "The World Architecture Festival", was held in Singapore on 4-6 November 2015. A jury of renowned architects gave the most coveted award, the "World Building of the Year", to OMA and Ole Scheeren for "The Interlace" in Singapore, which required beating the stiff competition of 338 other finalists.
What exactly makes this horizontal-vertical city "a major urban statement" and "game-changer", as Sir Peter Cook, leading member of the jury, pointed out? URBAN HUB identifies key benefits of the winning design.  
Our cities, our future – Urbanization, a trend which shows no signs of abating, will remarkably change the way we live, work, and interact in our communities.
30354 views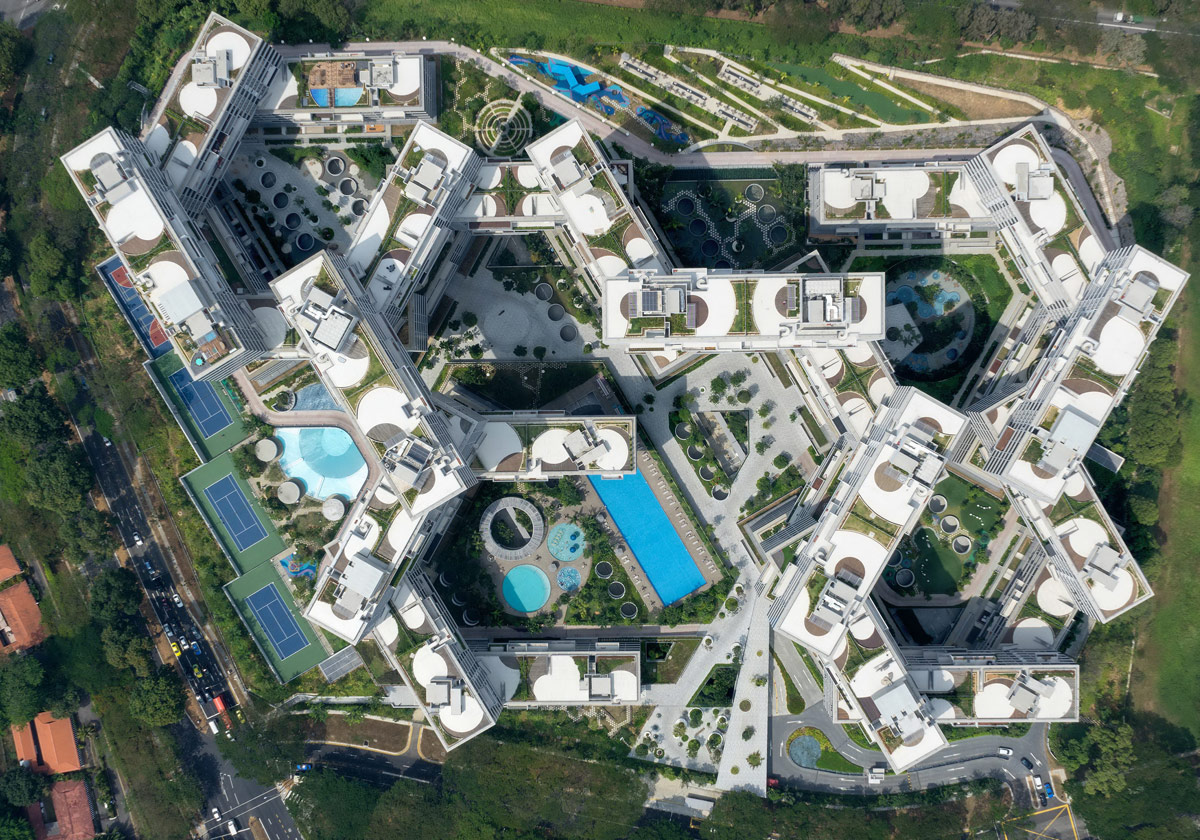 Making the most out of space
How do you put 1,040 apartments in an eight-hectare location with a 24-storey height limit? Many architects would simply build 12 towers with 24 floors each. Ole Scheeren, the lead architect for The Interlace, did something different: he laid 31 "building blocks" horizontally in a totally unique hexagonal arrangement that provides for green areas, community spaces and less obstructed views of the surroundings.
The result is a 170,000 m2 residential complex conceived as a "vertical village" that offers interconnected living, along with recreational and social spaces.
Awards won by The Interlace
Best of Best, Domestic Architecture
(ICONIC Awards 2015)
Universal Design Mark Platinum 2014
(Building and Construction Authority Singapore)
Green Mark GoldPLUS 2010
(Building and Construction Authority Singapore)
"The Interlace provides an abundance of open spaces and opportunities for social interaction and group activities, while also offering more intimate spaces. It fosters a sense of community, while maintaining individuality and privacy"
Ole Scheeren
Principle, Büro Ole Scheeren
Vertical isolation becomes horizontal integration
What sets The Interlace apart is that it wasn't intended to break any technical barriers, but rather to address important social questions. The idea, according to lead architect Ole Scheeren, was not to think of buildings as a one-off solution to provide housing, but as a space in which to create a sense of community.
The horizontal orientation of the apartment blocks, along with the large, shared communal spaces, encourages interaction and shared experiences, rather than uncomfortable silences among strangers in crowded elevators.
"We were also proud to receive the Urban Habitat Award from the Council on Tall Buildings and Urban Habitat," says Scheeren. "In particular, it affirms The Interlace's contribution to the urban realm and its sustainable integration with the surrounding environment and local social context."

Trend-setting features
Perhaps the one of the most striking features are the outdoor areas its hexagonal arrangement creates. The hexagons create eight themed courtyards which provide space for community, sports and family activities. And what could have been an unsightly fire truck access road was "camouflaged" as a one-kilometer bike and runners' path.
As the prevailing winds blow through the permeable courtyards, they first pass over pools or artificial lakes that create cooler microclimates which also benefit from optimal shade coverage provided by the buildings themselves. The stacking of the apartment blocks provides space for numerous roof gardens, thus multiplying greenery and social spaces.
Several reports on The Interlace have names like "Luxury Housing in Singapore", but such articles have missed one of the core principles of the project: to provide affordable public housing. Yet with all those amenities, the mistake is certainly understandable.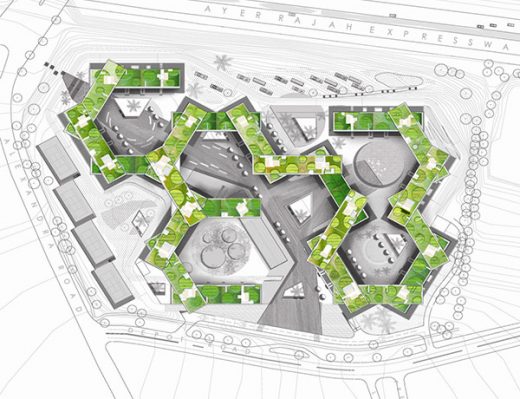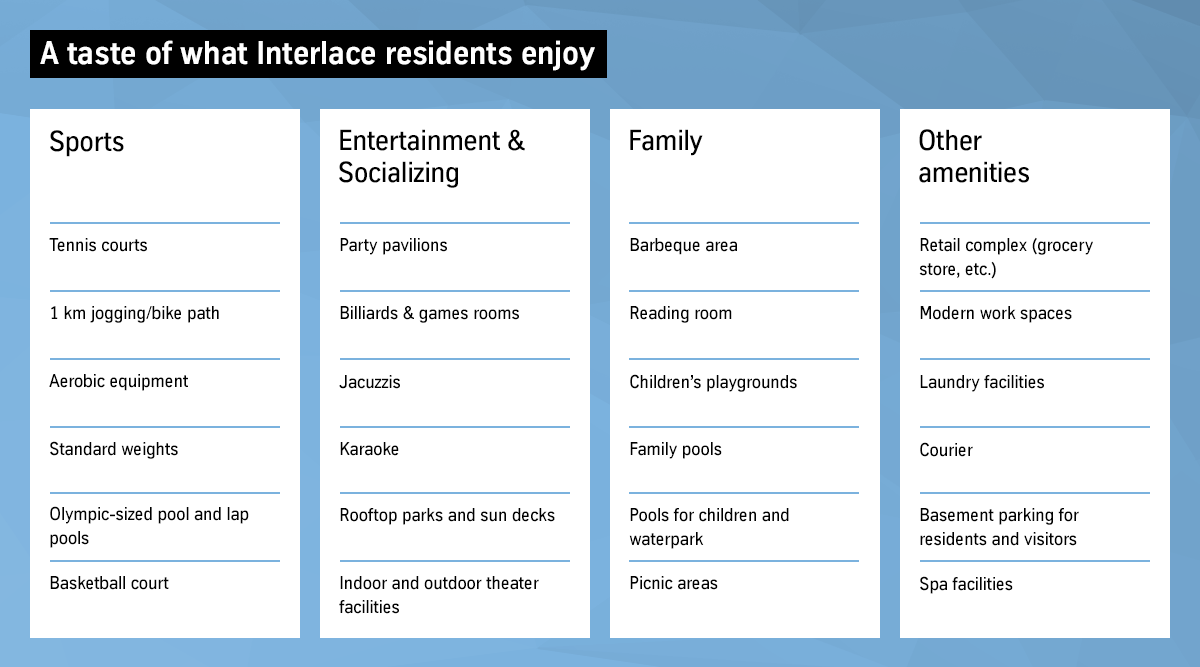 Architecture reconnecting people and nature
Located on an island and faced with a fast-growing population, Singapore relies heavily on the construction of towers to provide sufficient housing for its residents. In fact, the skyline is very much dominated by tall buildings.
Yet a view from above reveals a lush, green Singapore, quite what you'd expect from a tropical island. With The Interlace, architect Ole Scheeren has found a way to connect people with the surrounding nature and to each other – in a way not possible with international-style towers.
From the very beginning, the design aimed to answer social needs. For Singapore, that meant creating village-like interconnection and environmental integration while at the same time offering a livable solution to high population density. Consideration of wind direction and sun paths also helps cope with often intense tropical heat. Although The Interlace is very much a local solution, its social/environmental approach is internationally applicable.
"The notion of community life within a contemporary village is emphasized in every aspect of The Interlace."
Ole Scheeren – Principle, Büro Ole Scheeren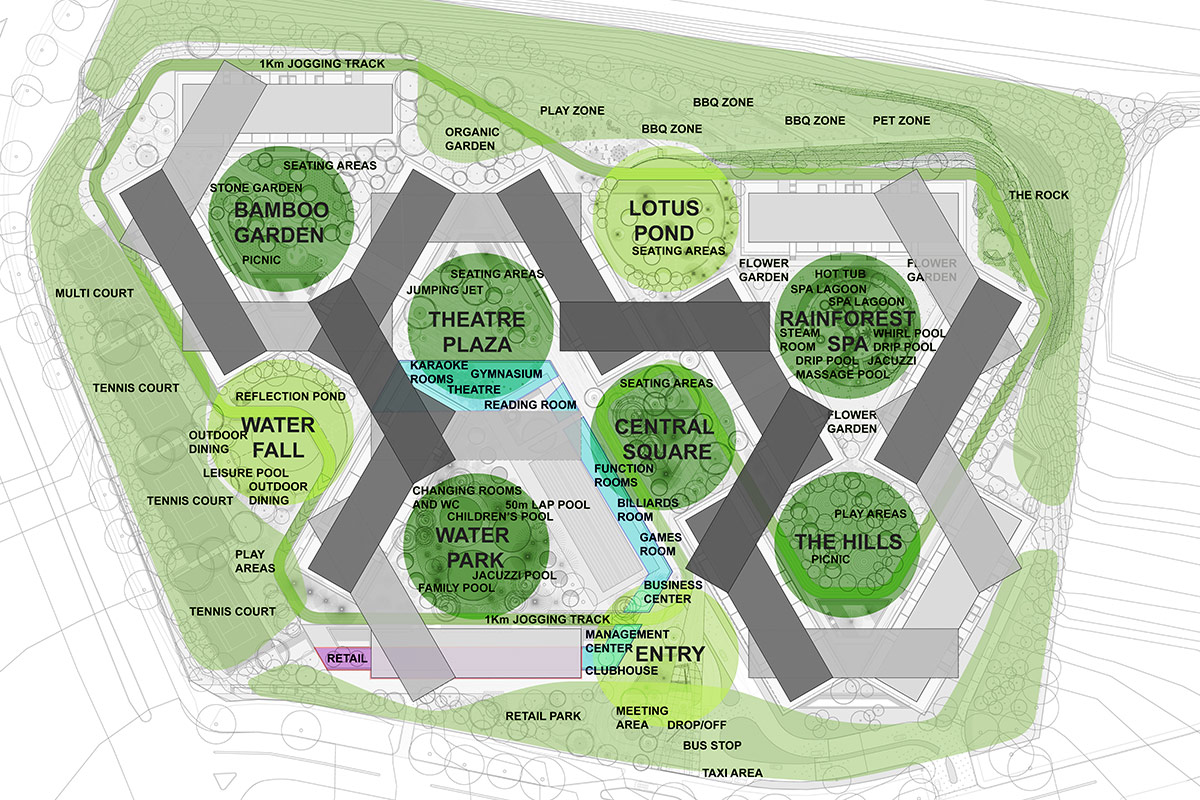 How to optimize human movement within the next Interlace?
The Interlace could very well spark an international architectural trend. If so, it's hard to imagine how future iterations of the design may improve upon the prototype. However, one possible improvement might focus on how people move around and among the buildings themselves.
With horizontal and vertical connections between various parts of The Interlace, an elevator that can also travel horizontally would vastly improve the flow of people.
In a building complex like The Interlace, the MULTI elevator could travel from structure to structure horizontally, vertically and in a continuous loop. This would mean that, no matter where you were within the complex, the nearest elevator could take you anywhere you need to go.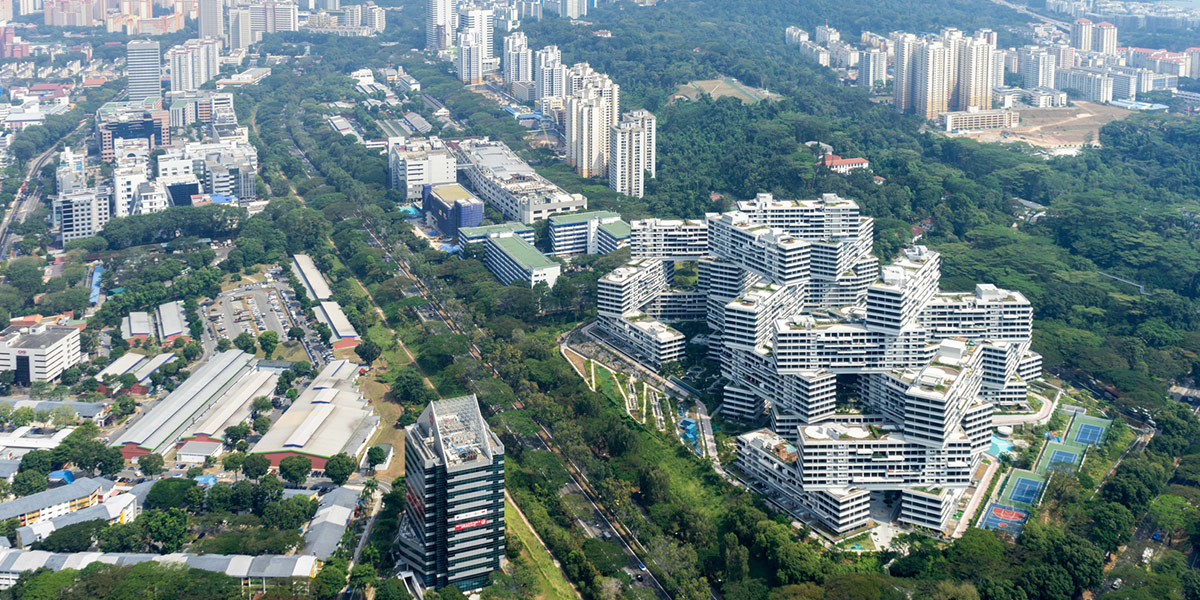 Lessons learned
A major take-away from this project is that you can start with multiple technical requirements, but still take social, environmental and aesthetic considerations into account.
The Interlace further proves the feasibility of offering affordable housing in a competitive market with so many amenities, together with a high degree of interconnectedness and excellent quality of life. Main lesson learned: living in a dense urban environment does not have to mean isolation in a tower.
"This project was geared towards finding a different way of life within a context dominated by standard solutions."
Ole Scheeren – Principle, Büro Ole Scheeren
The Interlace
The Interlace by OMA/Ole Scheeren, Photos by: Iwan Baan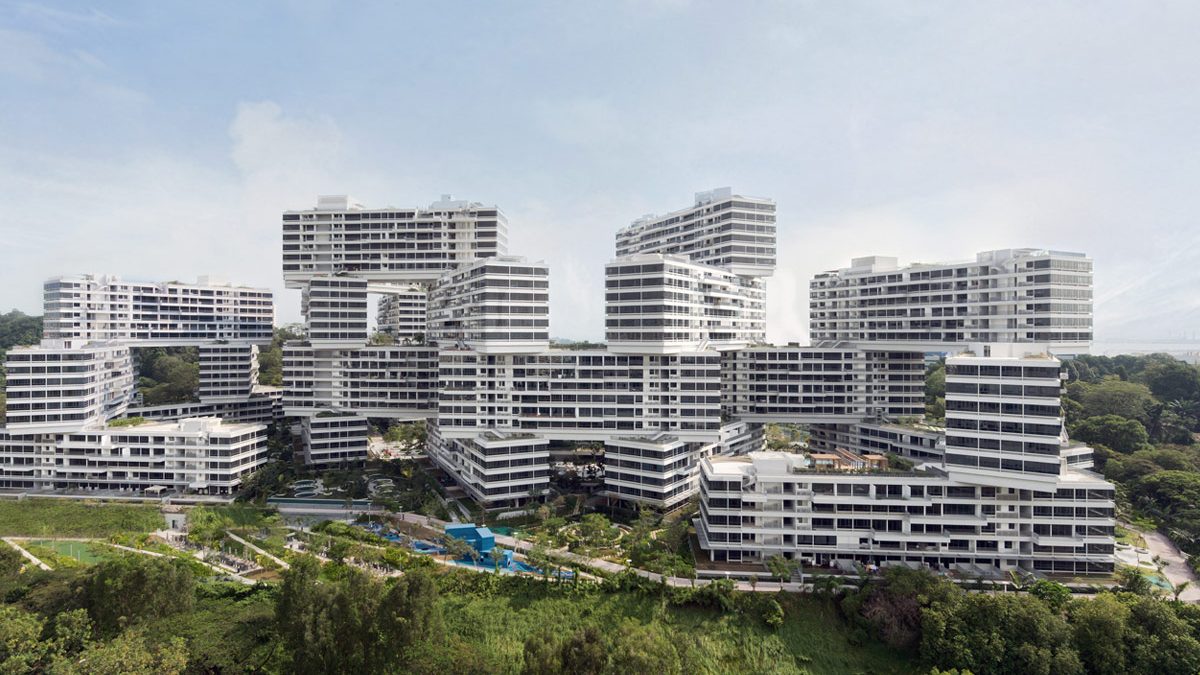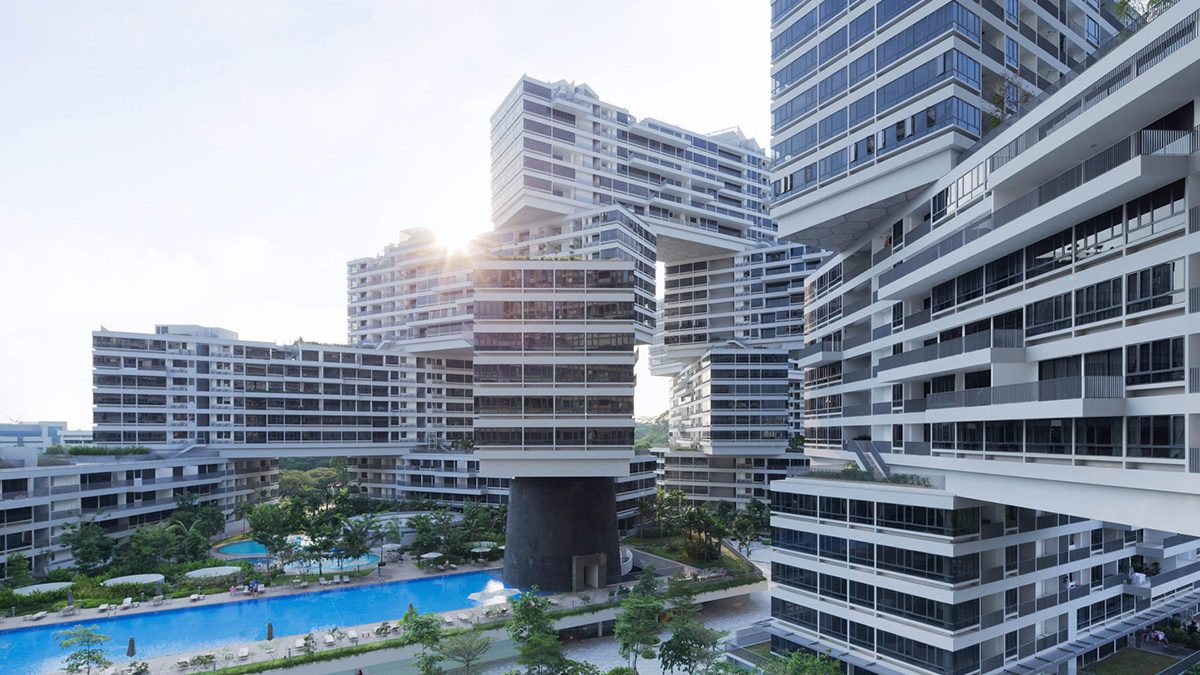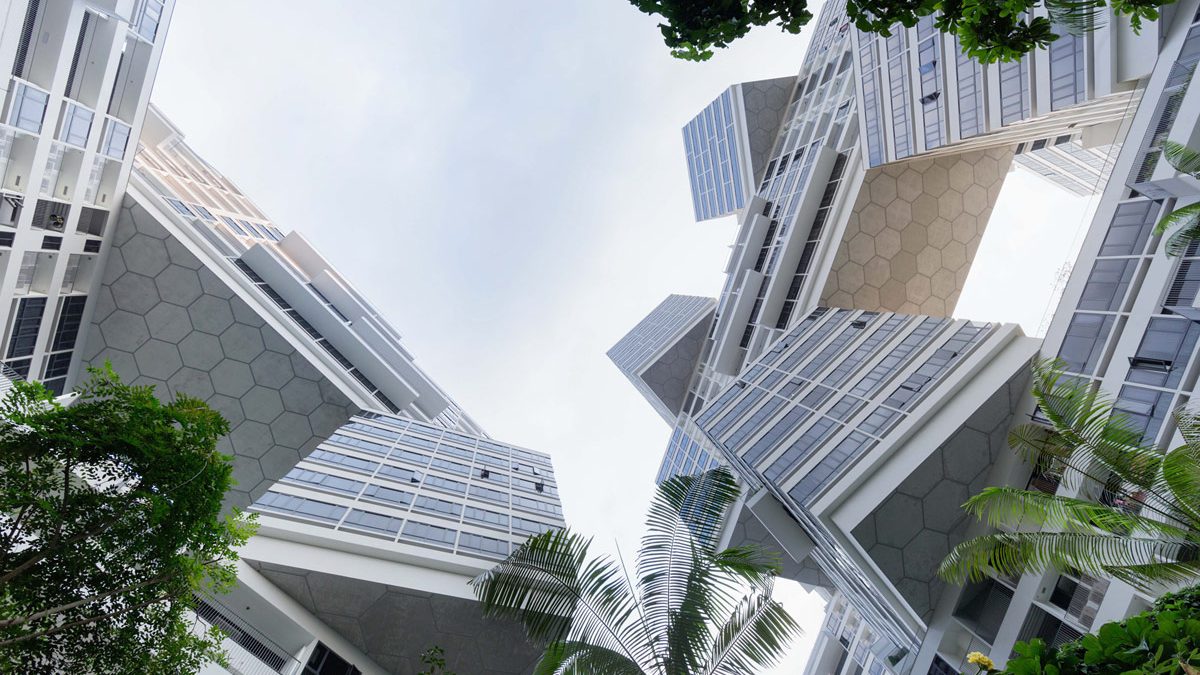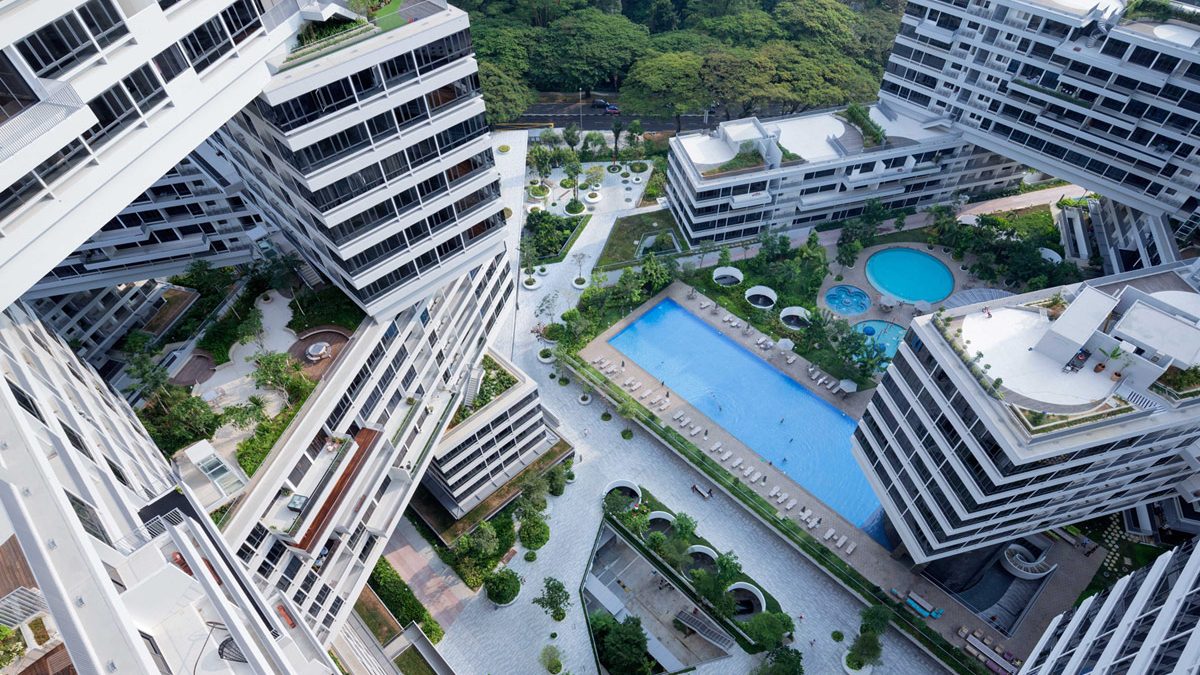 The Interlace is one of many Ole Scheeren masterpieces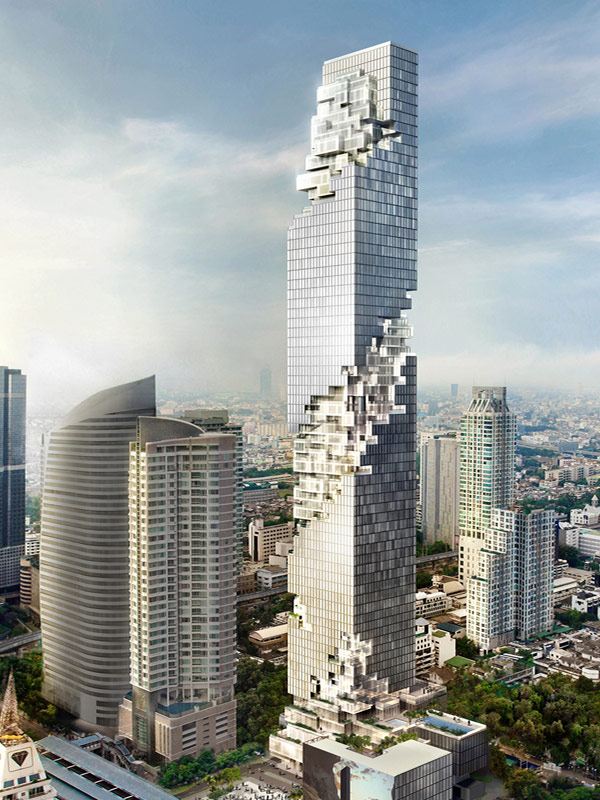 MahaNakhon by Ole Scheeren © OMA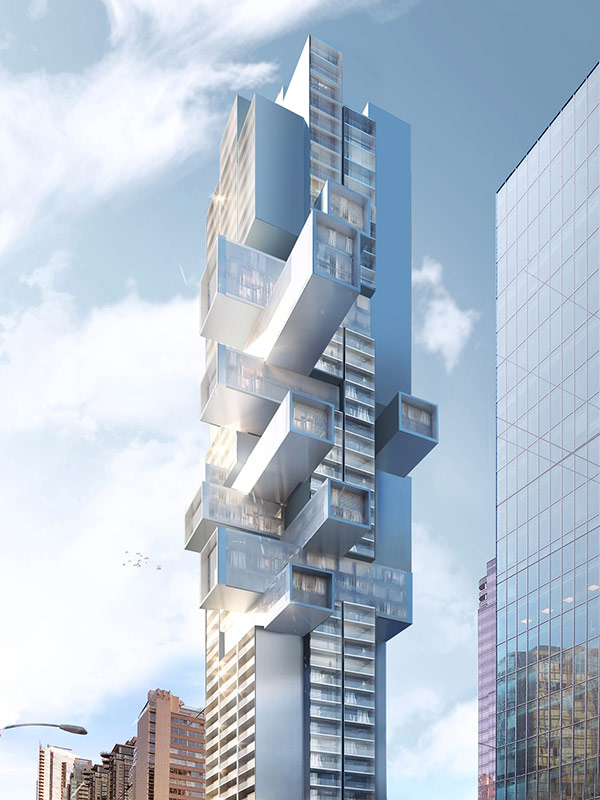 1500 West Georgia by Ole Scheeren © Buro-OS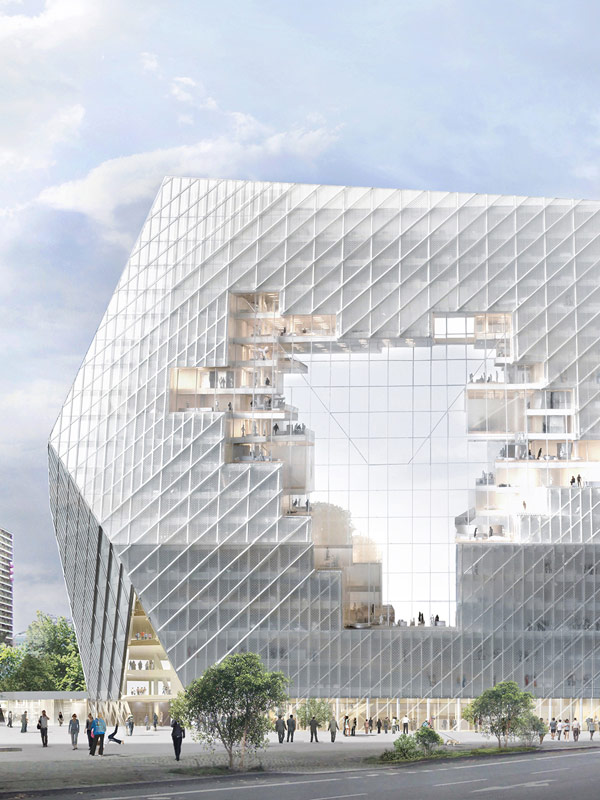 Axel Springer Cloud by Ole Scheeren © Buro-OS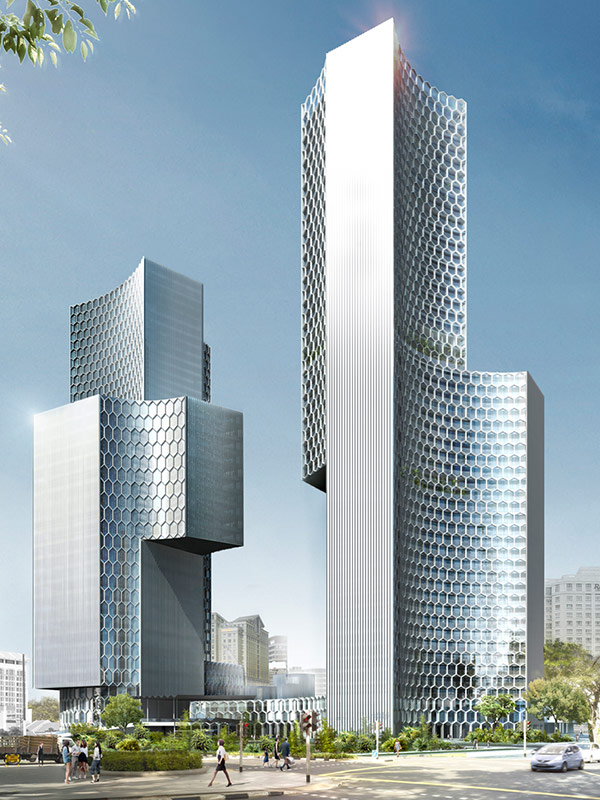 DUO by Ole Scheeren © Buro-OS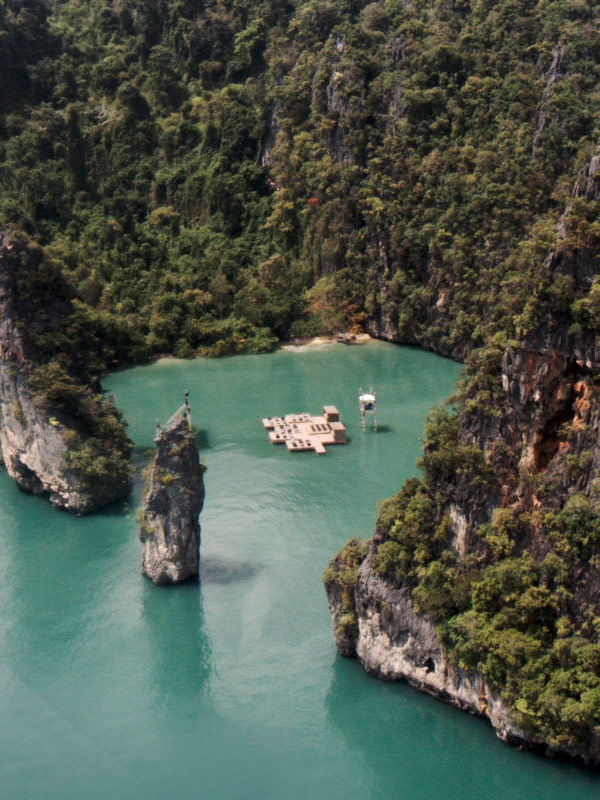 Archipelago Cinema by Ole Scheere – Photo by Piyatat Hemmatat
®