Urbanization
Reinventing the wheel, or the future of urban biking
The SkyCycle pathway is to consist of 220km of dedicated bike paths suspended above railway lines running throughout London and incorporating a floating bike path anchored to the Thames riverbed. The vision is to offer a new form of high-speed connection from one side of town to the other.
In the short-term, the city aims to invest £900 million ($1.4 billion) on one of Europe's most ambitious bicycle path infrastructure projects, called the East-West Cycle Superhighway. The separated bicycle path would stretch almost 30km, connecting West London with the East.
Our cities, our future – Urbanization, a trend which shows no signs of abating, will remarkably change the way we live, work, and interact in our communities.
9390 views
London's SkyCycle
The goals of the project are simple: to make cycling safer, more accessible and more enjoyable. Bicycles already account for roughly 25% of all rush-hour traffic in central London and, with an improved bicycle infrastructure, London hopes even more people will bicycle to their destinations, resulting in streamlined street traffic, reduced pollution, and improved health all at one go. For Londoners, it's a win-win proposition.
London, however, is not the only pioneer in urban bicycling.
Looking back to look ahead
Bicycles have been around for a long time. By the 1880s, they had assumed the basic form we know today. Even if motorized transport of various sorts came to dominate urban transport in the 20th century, bicycles never went the way of the horse and cart. Today, they are experiencing a renaissance.
This is particularly true in cities, because bicycles fit the urban life like no other means of transportation. They're clean, green, relatively cheap, and – in congested urban spaces – often the most efficient means of mobility. So it's no wonder that diverse cities, especially in Europe, are actively creating new infrastructures and repurposing old ones in innovative ways.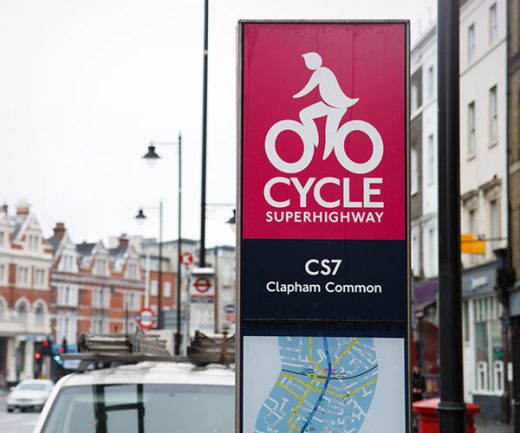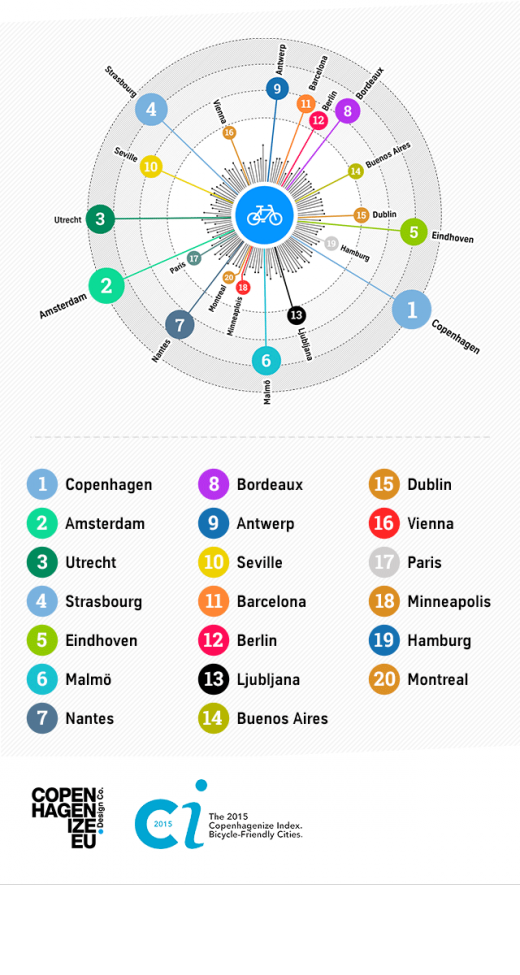 Europe: the urban cycling frontier
Europe is clearly leading the way when it comes to reinventing the wheel for urban cycling. Explore some of the highlights here:
In the Dutch province of Brabant, embedded stones light up the world's first glow-in-the-dark cycle path. Designed by Daan Roosegaarde, it uses the theme of "Starry Night" to pay tribute to Van Gogh.
In Holland's medieval city of Groningen, the inner city has been completely rezoned to eliminate cross-town car traffic – except bicycles, which can cut right through the city, reaching their destination in a fraction of the time.
Also in the Netherlands, the eye-catching 72-meter Eindhoven Hovenring elevates cycles over the car traffic below on a circular cable-stayed bridge, suspended from a single 70-meter pylon.
In Copenhagen, the capital of Denmark, traffic lights are synchronized to allow a continuous flow of cycle traffic. Other cycle-friendly highlights include tilted trashcans, special ramps, footrests at stoplights and LED indicators on the cycle paths.
Copenhagen closed an important missing link for cyclists with the construction of the "Cykelslangen", a bicycle bridge that winds like a snake through the center of town.
The German metropolis of Munich is planning to build so-called "bike autobahns" which criss-cross the city and facilitate faster, stop-free cycling – and would be wide enough for two-way traffic, bicycle trailers and no cars in close proximity.
Back in London, another suggestion being considered – the London Underline – would convert surplus and underutilized underground subway and railway tunnels into a series of subterranean bicycle paths.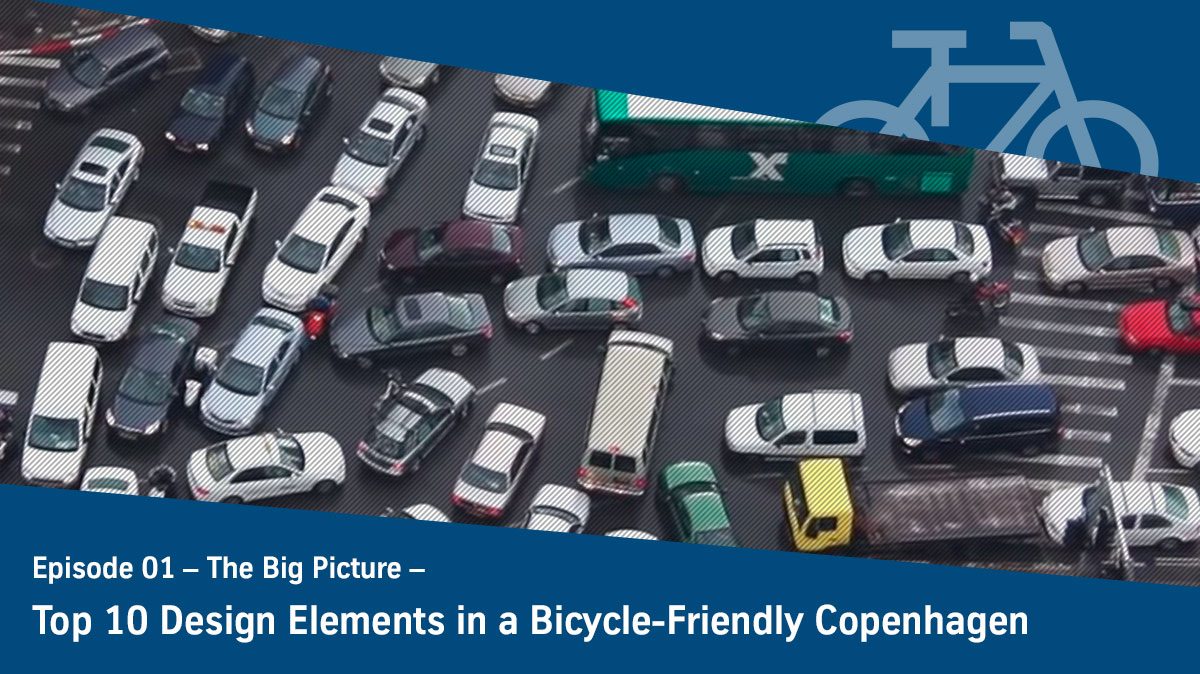 How to go from zero to hero
Other cities, like Barcelona, Dublin and Paris, are examples of how any urban area can literally transform itself into a biking city within a decade. They do it for many reasons, not least because it makes sense. Whether by repurposing underutilized or abandoned infrastructures, retrofitting existing spaces, or building new constructions, promoting bicycling improves the urban environment.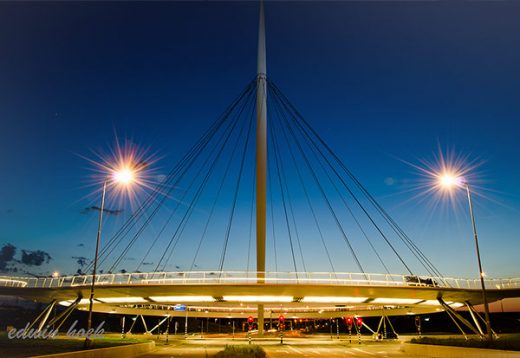 Smart mobility concepts go further
Equipping cities for safer and more efficient cycling is only one element of green mobility concepts. To strengthen the effect of these ideas, they must be combined with other innovative approaches to emissions-free mobility. One key factor is to extend the reach and interconnectedness of public transportation, as proposed by the ACCEL concept. 
Furthermore, cyclists should be able to store their bikes in safe places and easily carry them onto metros, trains and even into their offices and homes with the help of bike-friendly elevators. URBAN HUB will report on this missing link in forthcoming stories on cycling and multi-modal transportation solutions. In the end, the sum of all these ideas, big and small, is set to help cities become more livable and sustainable.
The Reverse Traffic Pyramid
For better health, less noise and pollution, and a greater sense of community, bicycles are near the top of what urban societies need.