Urbanization
Elastic urban environments – how we can do more with less space
With urban population densities rising, cities need to use both their residential and office spaces more intelligently. Why should office buildings be empty at night, and yoga studios empty during the day? Why can't a studio apartment have a living room, dining room, bedroom and office all in one space?
URBAN HUB looks at how small apartments pack five rooms into one, and how office buildings are filling spaces which normally stand empty in the evenings and on weekends.
Our cities, our future – Urbanization, a trend which shows no signs of abating, will remarkably change the way we live, work, and interact in our communities.
2237 views
Tiny apartments with huge flexibility
Anyone who has explored a boat or an RV as a child remembers all the fascinating hidden storage spaces, and how these small cabins can pack a whole lot of stuff into a tiny area. That's precisely what interior designers are starting to do in small urban apartments.
Have guests coming over? Just pull on that wall and convert your living room into two bedrooms. Ten dinner guests? No problem. Stretch that tiny table over there like an accordion until you have enough space.
Most innovations are nothing new: they're just new to you. A lot of the innovations of tiny apartments in the US and Europe have long been standard in the tight urban centers of Japan. To learn more, check out Kirsten Dirksen on YouTube, or see this ABC report on Japanese micro apartments.
Find out how entrepreneur Graham Hill arranged his 40-sqm studio apartment to include a living room, ten-seat dining room, office, bedroom and guest bedroom.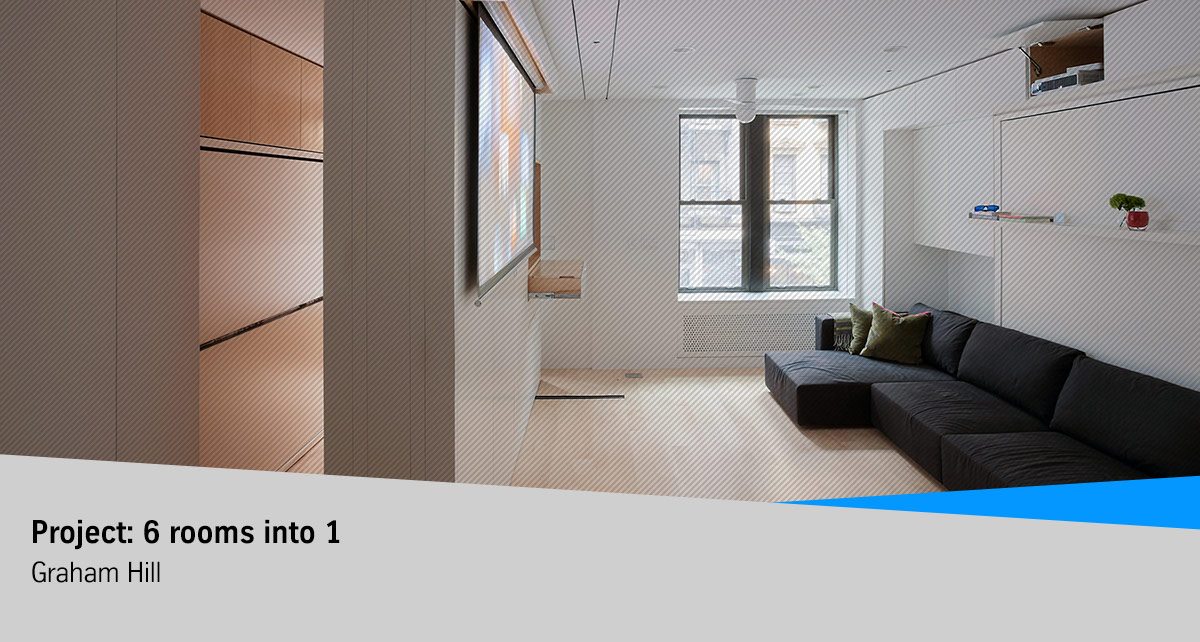 Offices think flexible
In a design sense, companies are increasingly looking at creating flexible conference and meeting areas with furniture that users can move around, stack or even write on. Such flexible meeting spaces foster teamwork and creativity.
Office buildings can also be flexible in terms of who they open their doors to. Traditionally, a company would own a building and use it exclusively. But think of all the empty space in office buildings during the evenings and weekends. That is space we should be using better.
Fortunately, we're seeing more businesses open their doors to new ideas. Their spaces are now being used for sports with minimal equipment, like yoga, and numerous other purposes, such as after-school tutoring, community meetings or practice areas for musicians. Vorreither, for example, is a Frankfurt-based communications agency that transforms into an art gallery in the evenings.
Another example of possible significant space gains is the footprint occupied by elevators and other technical equipment in buildings, with new technology such as TWIN or MULTI, elevator shafts can double transport capacity cutting needed floor space by as much as half. In cities getting denser every sqm of space counts, and this one is huge.