Urbanization
Increasing air travel – challenges and solutions
According to the International Air Transport Association, air traffic is expected to grow by 5.4% per year, reaching 3.91 billion passengers by 2017. This means individual airports must expand, but new international hubs and regional airports are needed too.
Further challenges are the enlargement of airplanes themselves: super airliners like the Airbus A380 and Boeing 747-8 are forcing airports to build new terminals, or update existing ones, in order to handle these massive planes.
Our cities, our future – Urbanization, a trend which shows no signs of abating, will remarkably change the way we live, work, and interact in our communities.
10005 views
What airports are facing
Expansion alone will not meet the many challenges faced by airports. They must, for example, also address the growing demand for sustainable buildings and environmental protection. Furthermore, in order to reduce noise pollution, many airports in highly populated areas have to make compromises in terms of takeoff and landing routes, or by reducing air traffic during the small hours of the night.
Passengers already face enough stressful travel requirements and security checks, so the rest of their experience at the airport must be kept as stress-free and entertaining as possible. This also provides the opportunity to increase revenues as passengers that are happy and have some free time are more likely to go shopping.
Efficient passenger transportation systems are one way to take the hassle out of traveling long distances within big airport terminals, as in many cases people will have to travel over two kilometers between entry gates, security checks and embarking gates. Another key element of airport efficiency is how the often long distances between parking facilities and terminals is managed.
Furthermore, governments have to consider whether their road and public transportation networks can cater to the growing number of passengers coming in and out of their airports. Though the challenges are many, there are also substantial benefits to be had when airport growth improves a region's attraction for both tourism and business.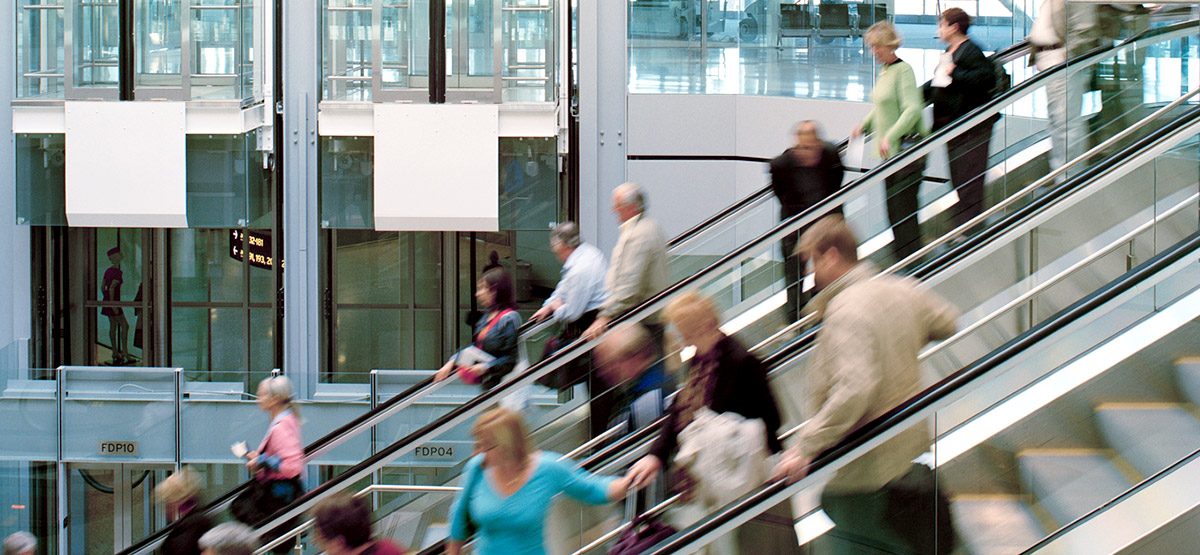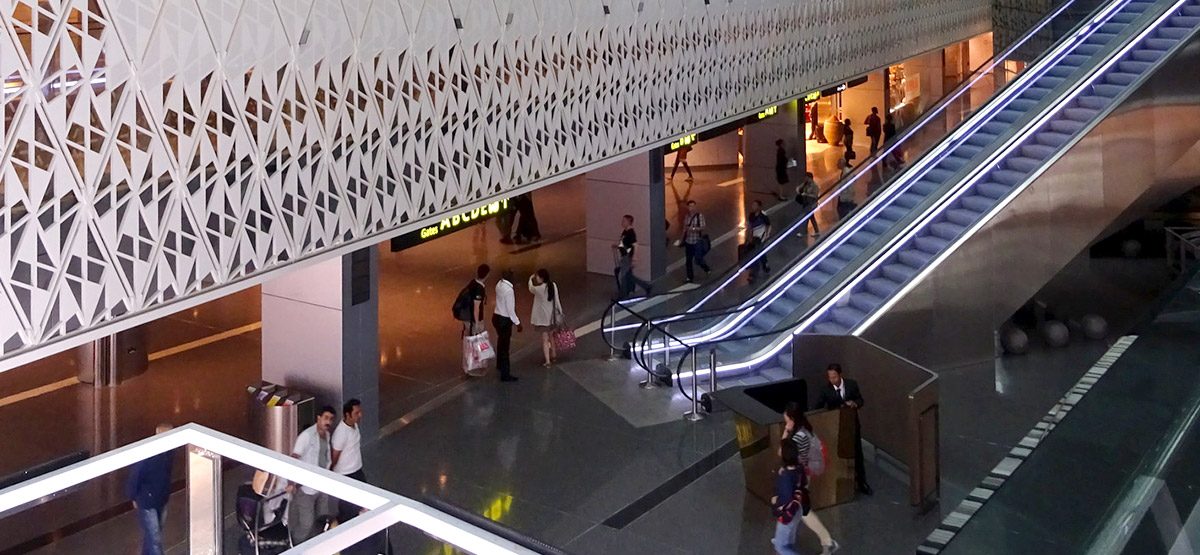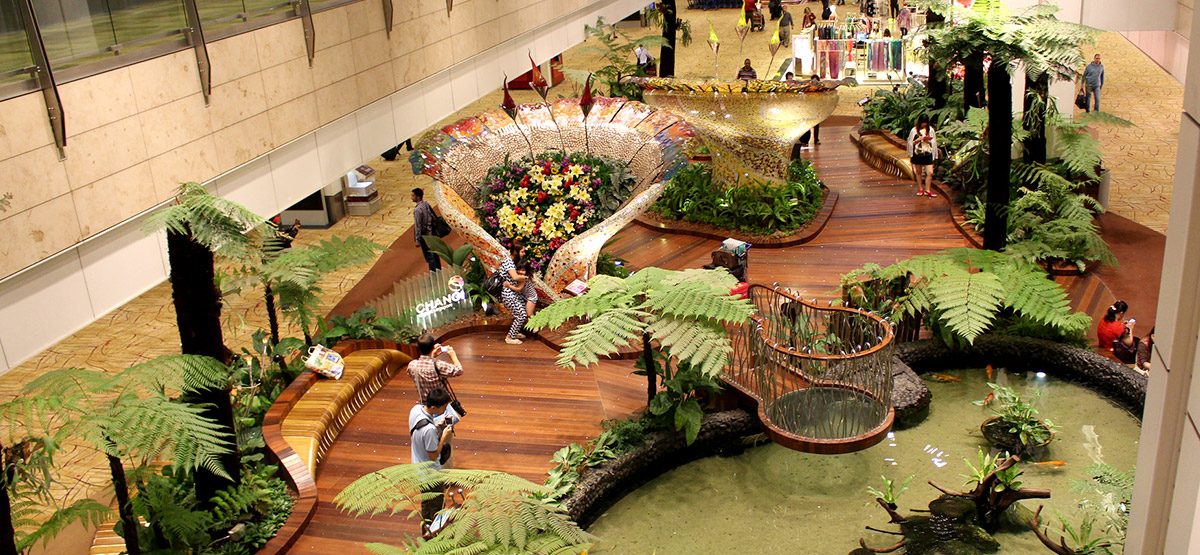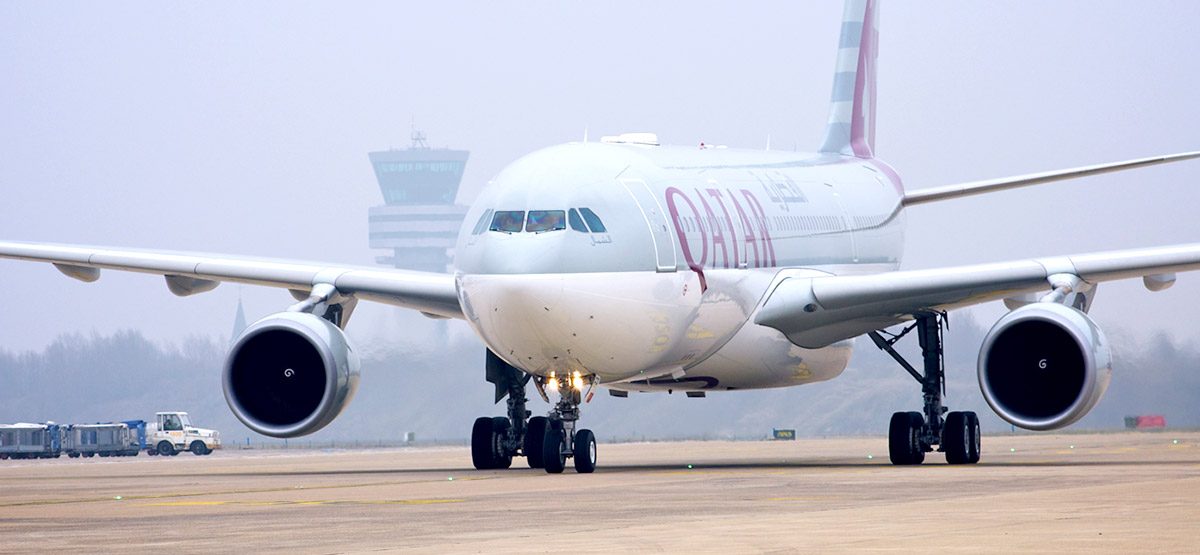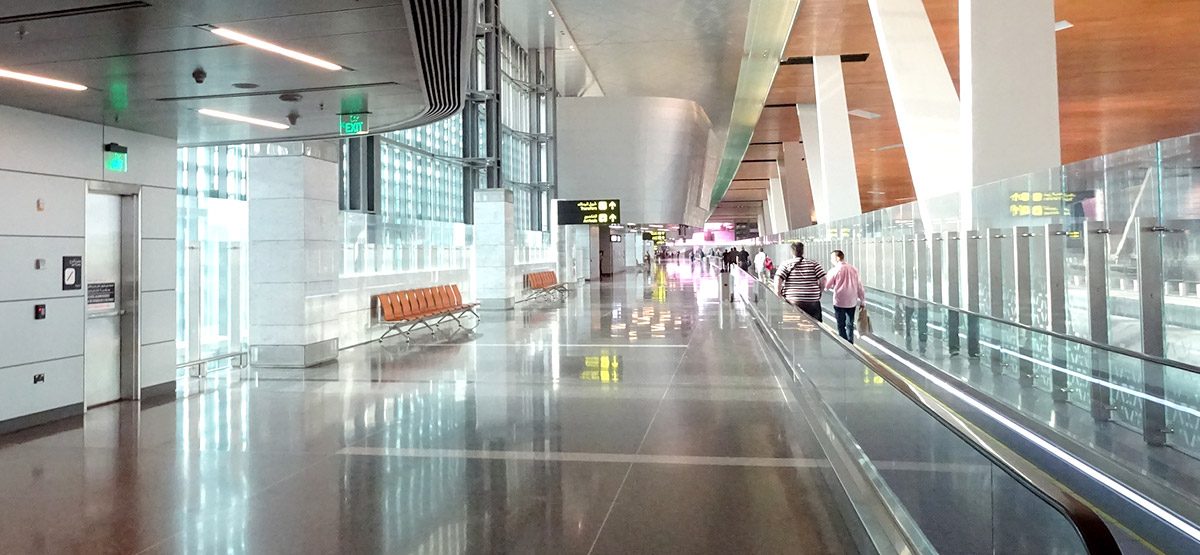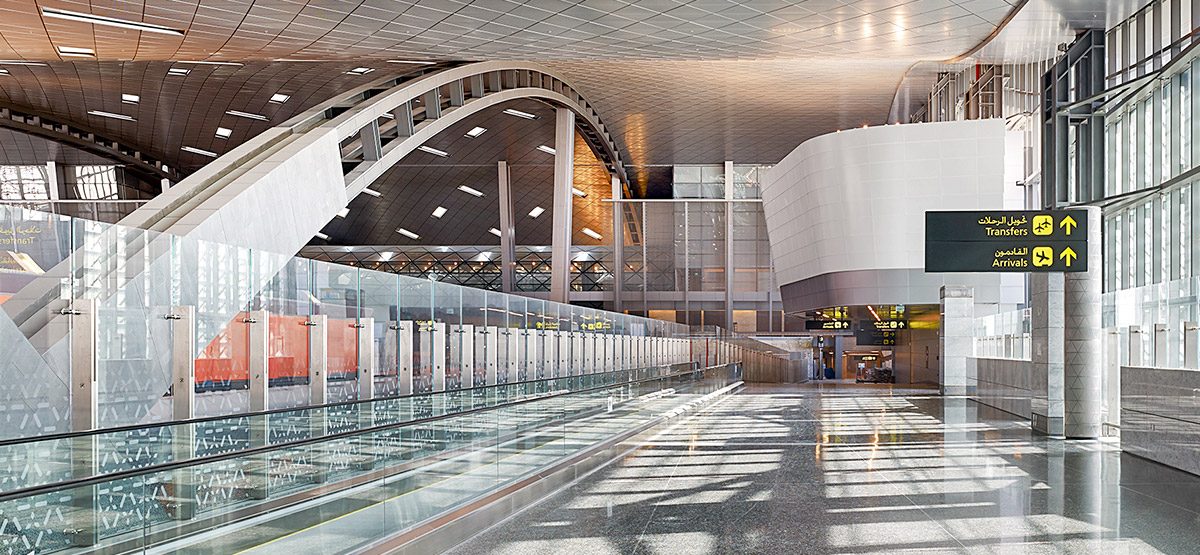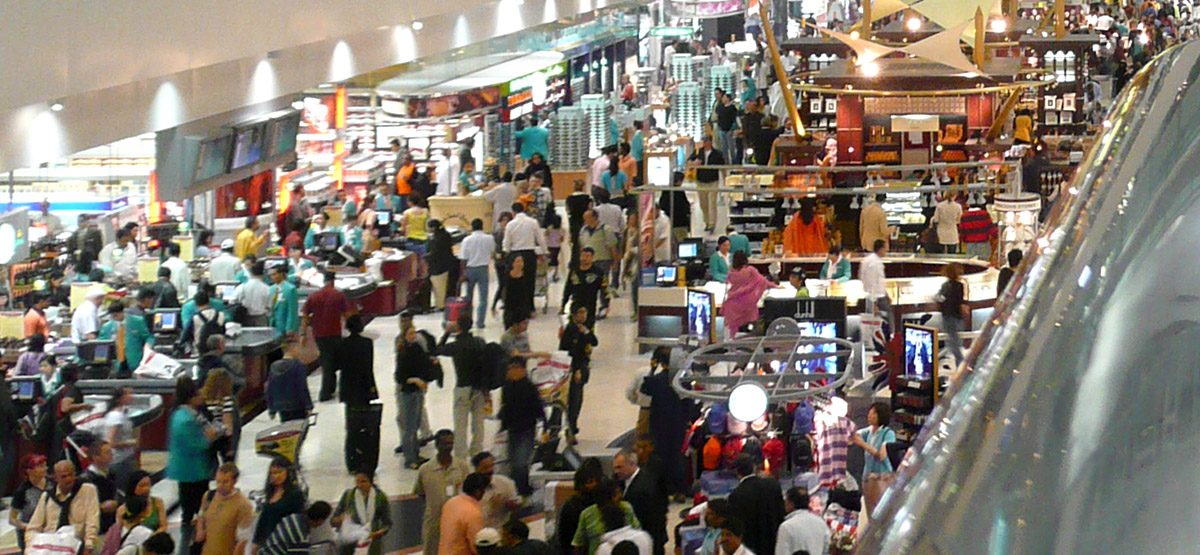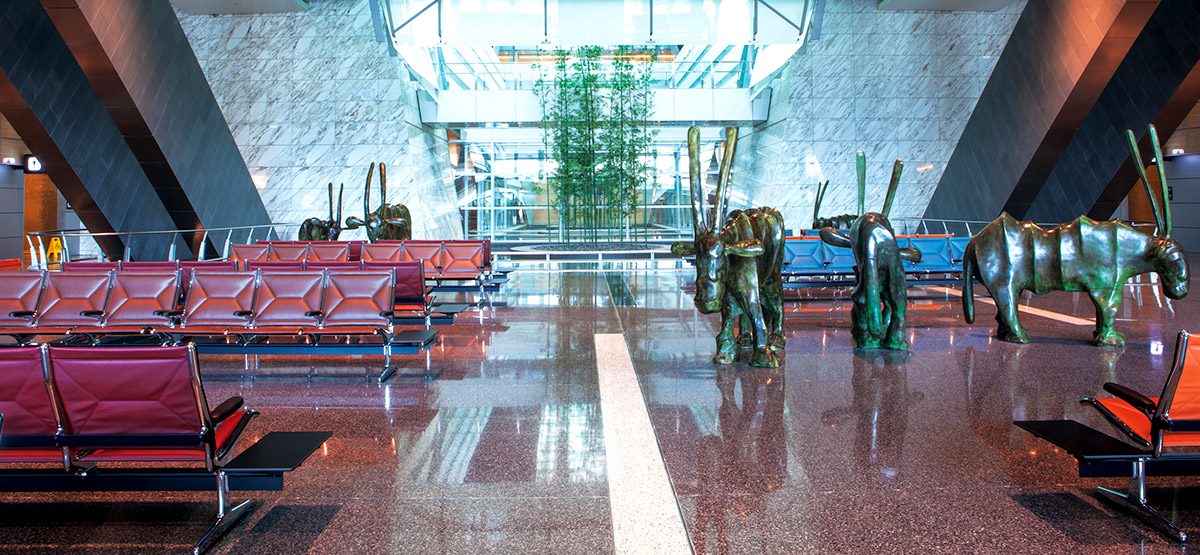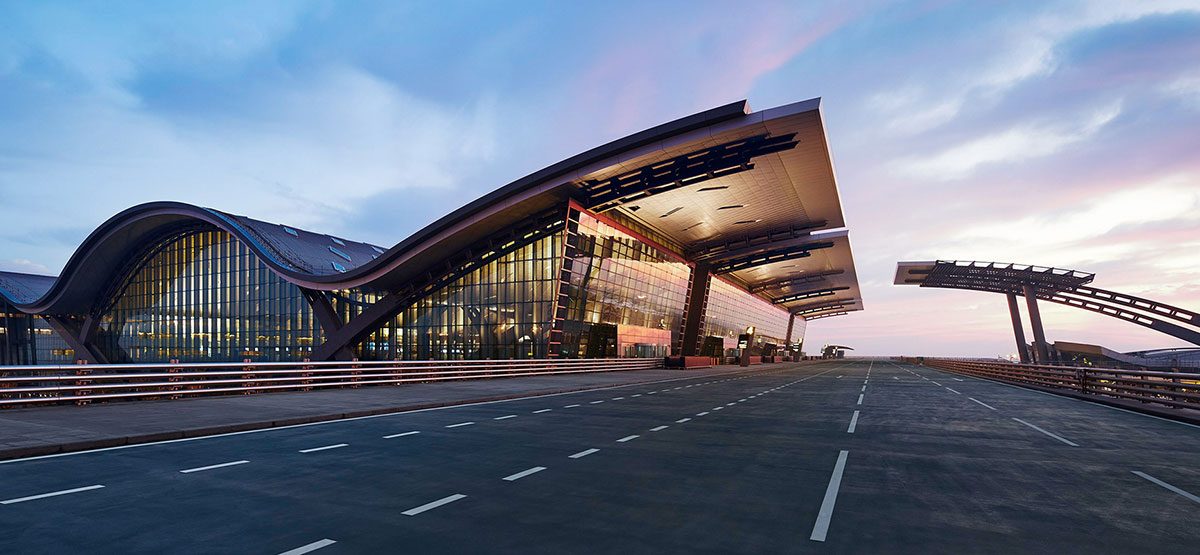 How airports are coping
Some traditional hubs, like Frankfurt Airport and London Heathrow, have decided to expand their capacities with additional runways. Another way of handling the rising number of passengers has been the establishment of additional regional airports in areas of low population density, a practice pursued by low-cost airlines like Ryanair. Few, however, have chosen the route of constructing a new airport to replace an existing one.
One rare example of this can be found in Qatar's brand-new Hamad International Airport, built on land reclaimed from the Persian Gulf and replacing the Doha International Airport just four kilometers away. The new facility is roughly two-thirds the size of Doha city itself and will soon be able to handle 50 million passengers annually. To keep all those passengers moving efficiently, the airport has installed a total of 472 thyssenkrupp, escalators, moving walks, passenger boarding bridges and elevators with high-end cab finishes – all controlled through a central monitoring system.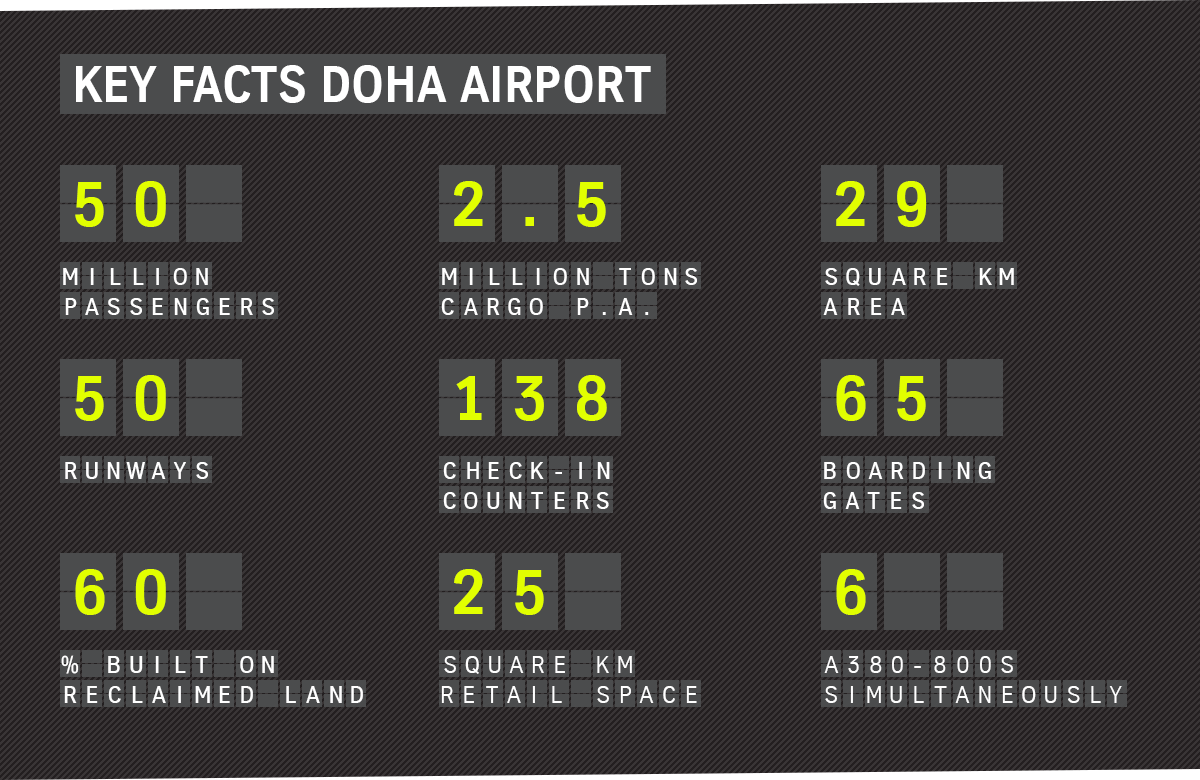 Up and coming solutions
There are some particularly interesting innovations that can substantially enhance the efficiency of passenger transportation in airports, such as the new transportation system ACCEL. These unique accelerating walkways use a special system to allow for high travel speeds combined with slower starting and exiting. Read more about ACCEL on URBAN HUB.
The place to go to find out more about airport trends is the Passenger Terminal Expo and Conference. The fair provides a platform for experts to present topics such as how smartphones are becoming increasingly integrated in the passenger experience, green building, CO2 reduction, and more. It is also where the World Airport Awards are announced.
Have you ever imagined scanning your passport, getting your boarding pass and checking your luggage at a fully automated terminal? Many such forward-looking innovations were introduced at the 2015 Passenger Terminal Expo and Conference in Paris.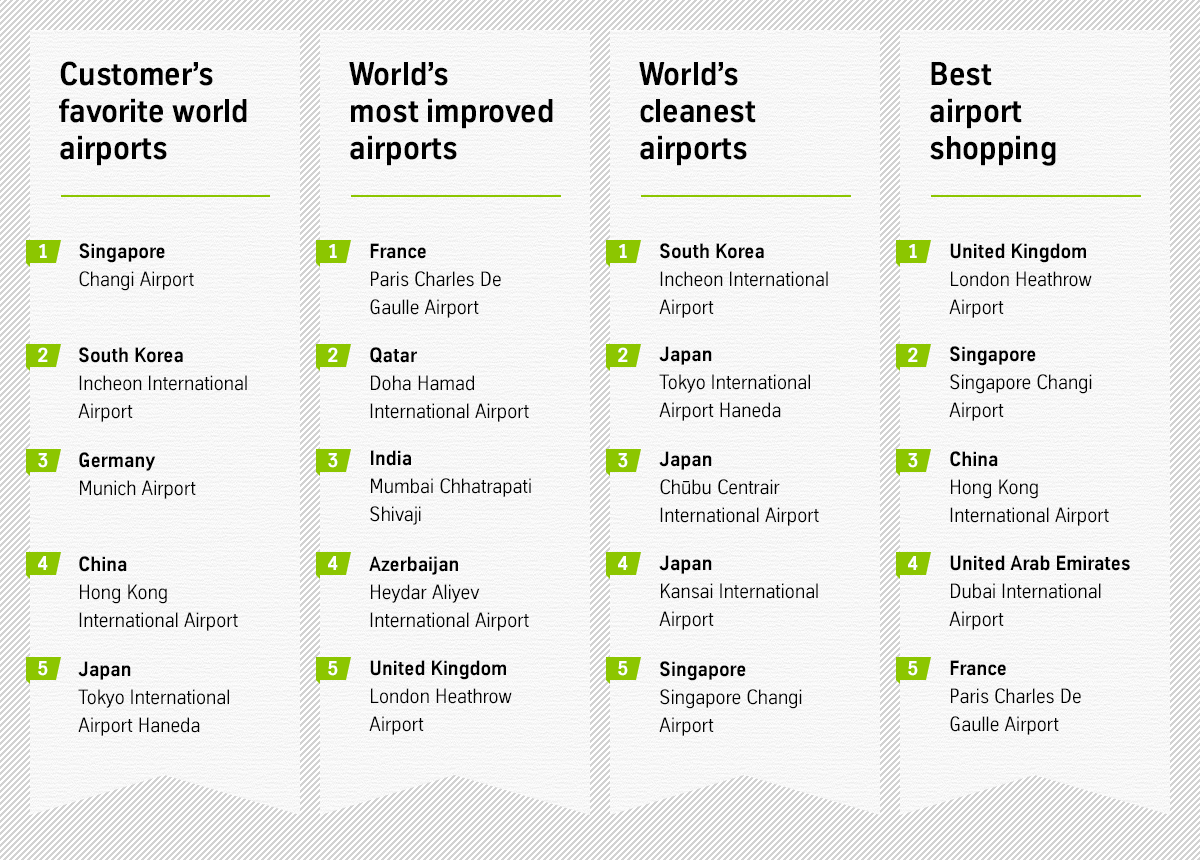 See the stunning new Hamad International Airport and the passenger transportation systems supplied by thyssenkrupp.