Urbanization
Urban development that breaks all the molds: the city as a mega project
When people hear "urban development," they often think of protecting historical buildings or investing in a neighborhood that has been neglected. Yet the parameters of urban development projects are changing. Revitalizing a few city blocks is one thing; constructing entire cities from the ground up is a whole new dimension.
Our cities, our future – Urbanization, a trend which shows no signs of abating, will remarkably change the way we live, work, and interact in our communities.
3829 views
Mega urban development revolutionizing cities
As populations continue to grow and increasingly move to urban centers, solutions need to be found that address the needs of the modern and diverse urban dweller while pioneering new possibilities for a "green" and sustainable quality of life.
Mega urban development is fueled by the basic need to offer affordable housing and lure in new businesses. Increasingly, these large-scaled projects are inspired by new goals – like creating entirely self-sufficient, sustainable cities or using the power of digitalization to become a city "smart from the start."
While the goals and purposes of mega projects vary widely – whether in Egypt, the Middle East, or Kenya – new projects raise the bar on standards for massive construction in urban development. They draw on innovations in sustainability, smart living, and digital technology to rethink how we build cities.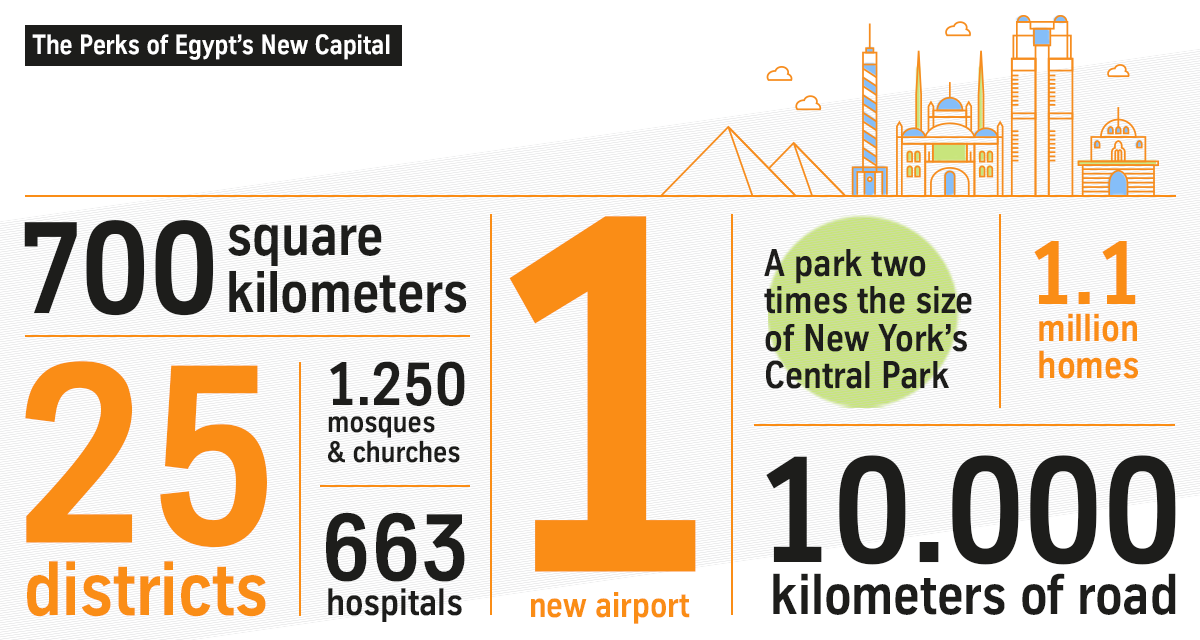 A larger scale capital for Egypt
A capital fit for a pharaoh – or better yet for all Egyptians. Plans for a new capital city – still to be named – were in response to overcrowding, congestion, and a lack of affordable housing in the current capital of Cairo. The first phase will cost up to $45 billion and will include a new governmental center, residential areas, universities, and much more.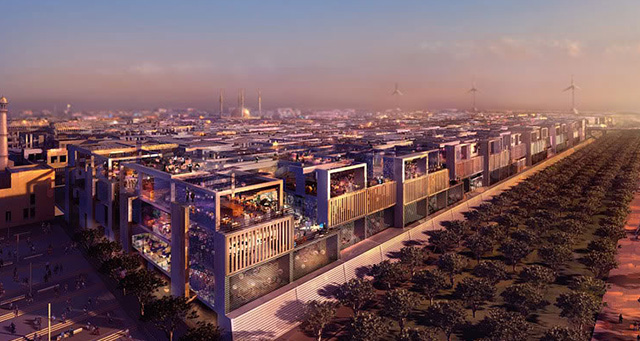 Once completed, it will be the world's biggest purpose-built capital in terms of its projected population. Two Chinese development corporations have pledged enough funds to get the first phase kicked off, and the construction of roads and infrastructure has already begun in hope of achieving the ambitious goal of completing the first phase in seven years.
Discussion is rife as to whether the new capital city will be sustainable. Critics have pointed out that Cairo's other satellite cities are like ghost towns because they lack accessibility to other districts and jobs. On the other hand, supporters point out that as the location of the country's vast government, a good supply of jobs is guaranteed.
A lab for innovation – Masdar City
In 2006, Masdar City in Abu Dhabi aimed to be the world's first fully zero-emissions and zero-waste city. Plans by Norman Foster Partners for a large-scale mixed-use development featured smart buildings sitting on elevated platforms, wind towers cooling tree-lined streets, and self-driving pods. The city was intended as a hub for "cleantech" companies.
Fast-forward to 2017, and while the city's core stands, anchored by some corporate headquarters and a 45-foot wind tower, only a fraction of the original "greenprint" has been built. The projection for the city's completion is now 2030. The net-zero goal has been adjusted to 50% and the idea for carless streets discarded. So, what happened?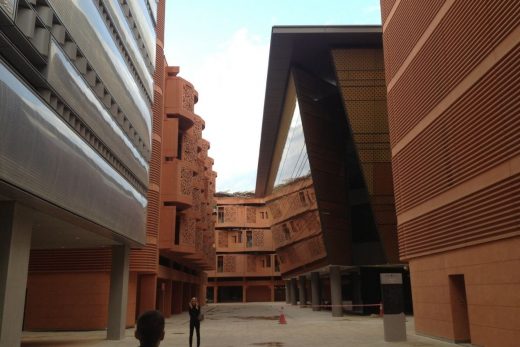 Although the United Arab Emirates (UAE) pledged $22 billion for the project, the 2008 financial crisis hit other partners hard. Since the advent of innovative "smart city" ideas, technological progress has also advanced rapidly. It's difficult for plans to keep up. For example, the idea for a network of self-driving pods was discarded once it was eclipsed by the rise of the less expensive electric car.
Masdar City, however, continues to be a test-lab for sustainable, green solutions in cities. In 2012, the Alliance to Save Energy even honored Masdar City with a 2012 EE Visionary Award. It remains a part of the UAE's efforts to move away from fossil fuels, and the city's conception led to building a 54-acre (22-hectare) solar field that now services the entire country.
According to Anthony Mallows, Director of Planning and Delivery, Masdar moves forward. The Masdar Institute of Science and Technology has established the city as a leader in R&D in energy sustainability. To support its expansion, in the next five years, a research and development hub, a school, and greater residential and commercial space will be completed.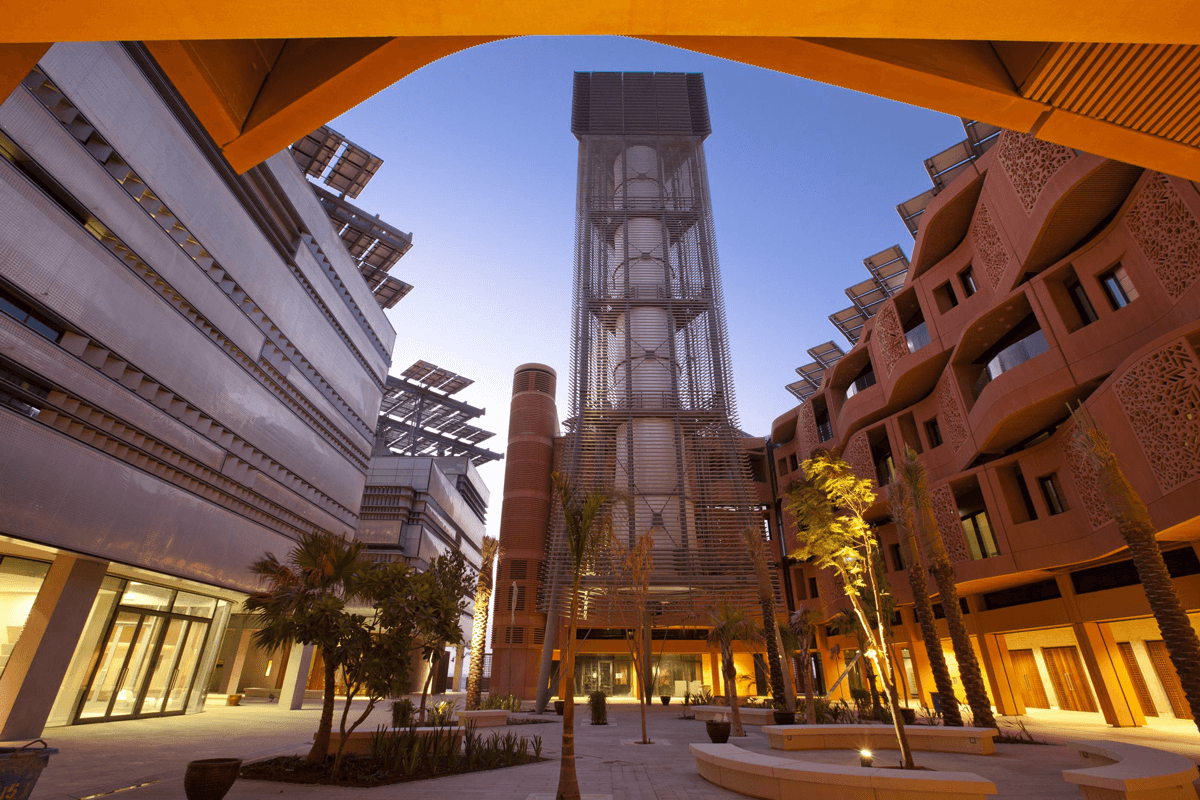 The Konza Technopolis
Konza Technology City is a mega project designed to create an African "Silicon Savannah" south of Nairobi. The 2,011-hectare site aims to attract technology-based enterprises in fields such as life sciences, education, and business processing outsourcing (BPO). Construction is expected to take approximately 20 years at a cost of $14.5 billion.
Residents will benefit from an integrated urban communication network. Embedded devices throughout the city will feed data to analytical software that will stream real-time information to city managers and citizens. In addition to all its "smarts," the city plans a pedestrian-friendly and green housing grid – so that it's more than just a high-tech satellite city.
®
Konza Technology City – a silicon savannah for Kenya
Best practices for mega urban development
The mega urban development project is probably the most controversial but can also be stimulating. These projects are a source of debate and criticism and continuously fuel the discussion on the future of our cities. Here are a few considerations to help ensure they deliver high quality of life:
Don't rush. Slow down and review:
Developers love to boast about how quickly it all will be delivered. However, if insufficient time is devoted to basic questions like access to public services, new cities will turn into ghost towns no matter how futuristic they are. Greater attention should be paid to solutions which move away from individual mobility solutions to sustainable, alternative public transportation services.
Harmonize investor and resident expectations:
Investors see a new feather for their caps in soaring expensive skyscrapers. Residents want new innovations but still a city on a scale that allows for the spontaneous activities and interactions they are used to.
A give and take of knowledge: Everyone wants to be the first, the biggest, and the most futuristic but in the end, no one project is truly unique. Instead, projects should cross-pollinate when it comes to ideas and technology. That way, they can discover ideas that may not have worked on one site but could be a solution elsewhere.
A give and take of knowledge:
Everyone wants to be the first, the biggest, and the most futuristic but in the end, no one project is truly unique. Instead, projects should cross-pollinate when it comes to ideas and technology. That way, they can discover ideas that may not have worked on one site but could be a solution elsewhere.
If at first you don't succeed:
What's amazing about these urban redevelopment projects focused on innovation, sustainability, and smart solutions is that the technology is outpacing everything. What looks like a good idea today may be eclipsed by the next generation of innovations. Be inspired: the solution is out there!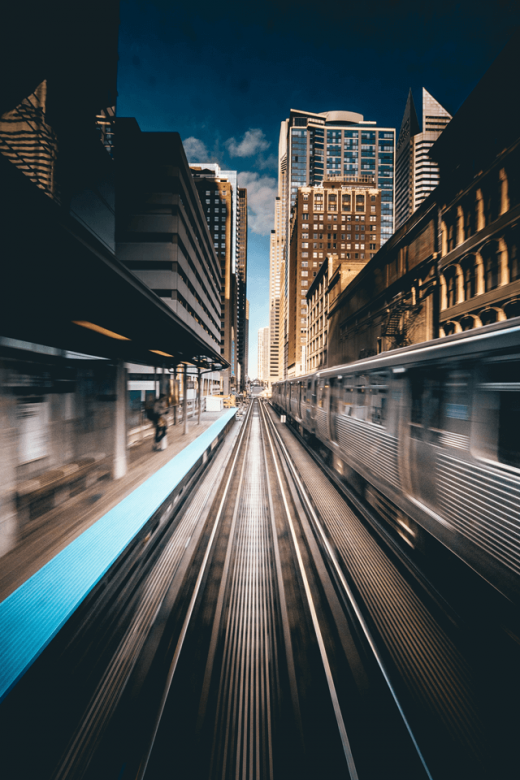 Mega urban development – inspiration in progress
Mega urban development projects are becoming living laboratories demonstrating a new way of thinking in merging scale and sustainability. While critics have balked at the idea, others have pointed out that the concept of the mega urban project is far from being scrapped. On the contrary, they are revolutionizing the way we think about cities and simply pushing us to find more solutions to their challenges.
Have you worked on a mega urban development project? What insights can you share? Any new big reveal for the next mega city?
Please write your comments below!