Urbanization
Challenges mean opportunities for urban development in India
According to Bloomberg India, the urban population of India is expected to rise to 517 million by 2020 and then jump to a staggering 700 million by 2050. But despite the major challenges posed by rapid urbanization combined with modernization, the country is taking positive action to make it all work out for the better.
Our cities, our future – Urbanization, a trend which shows no signs of abating, will remarkably change the way we live, work, and interact in our communities.
4108 views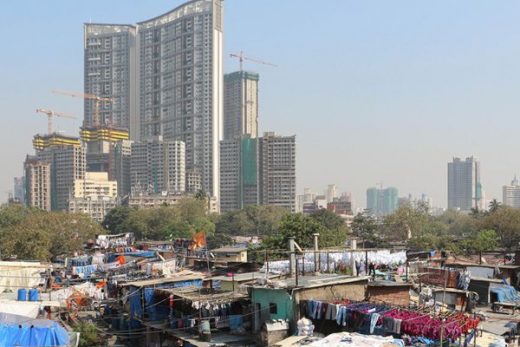 Challenges and opportunities
Cities are the main drivers of economic growth in almost every country in the world. Considering that, urbanization should be seen as an opportunity. In India, the situation is no different. There, cities already contribute more than 62% of the country's GDP, and that figure will surely rise.
Home to the world's second (Mumbai) and third (Delhi) largest urban areas, India faces immense challenges when it comes to urbanization. Luckily, the world's largest urban area – Tokyo, Japan – offers ample inspiration. It's a highly prosperous megacity that operates like a well-oiled machine, and teaches us that even extreme urbanization can work well. But those benefits shouldn't be limited to the select few.
In Mumbai, India's commercial capital, you can find the country's most expensive homes – and Asia's largest slum. Urban poverty, slums and limited access to clean water and sanitation are a few of the major obstacles that become more difficult to manage as the rate of urbanization increases and modernization plows forth. Smart urban development, combined with clever governmental programs, is needed to transform the challenges into opportunities. Happily, many initiatives are already underway.
Housing for all
With the goal of providing a home to every poor household by 2022, India's "Housing for All" project is incredibly ambitious. However, it is a hard goal to reach in urban areas, considering that UN Habitat reported in 2012 that fully 29 percent of India's urban population lived in slums. To become slum-free, as the government desires, would be an incredible achievement.
The Housing for All project calls for twenty million houses to be built in urban areas, in over 2,500 cities. It is to be financed and implemented through a mix of public and private initiatives, including credit-linked subsidies and "beneficiary-led" housing construction.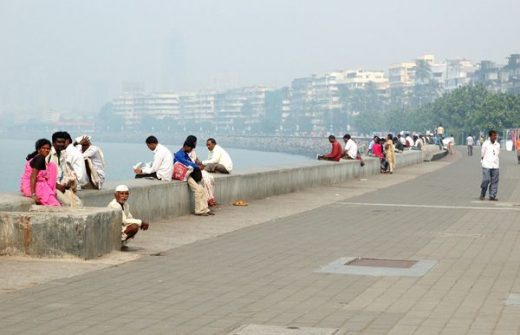 The New Urban Agenda
India's participation in "The New Urban Agenda" of the United Nations is also highly significant. The international agreement will act as a roadmap for more sustainable urban development through the use of data networks for better urban planning and development. By participating in this program, India sends out a clear sign that it aims to steer urban transformation in a more sustainable direction.
The program focuses on the promotion of environmental sustainability, smart spatial development, urban prosperity for all, as well as social inclusion and widespread participation in the planning of urban policies.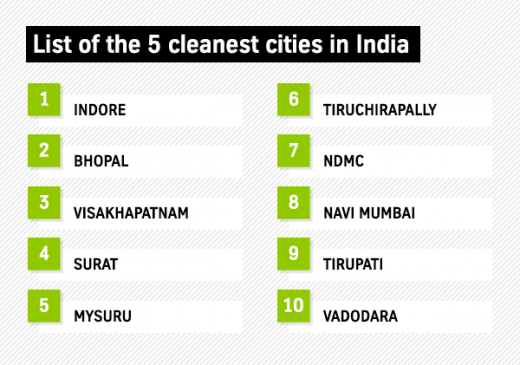 National cleanliness rankings
Citizen participation is now also an important part of the Indian government's National Cleanliness Survey (Swachh Survekshan). Launched in 2014 as part of the broader Clean India Movement (Swachh Bharat Abhiyan), the survey assesses the cleanliness of 500 cities and towns. In the latest phase of the survey, 3.7 million citizens participated.
In addition to the feedback of actual city residents, input from municipal authorities and the observations of independent assessors are collated in five areas: waste collection, municipal solid-waste (MSW) processing and management, construction/availability of toilets, sanitation strategies and official communication promoting behavioral change.
Congratulations to the current leader: Indore in Madhya Pradesh, a metropolis of approximately 2 million people!
Smart Cities Mission
Yet another important element in India's vast urban development is the Smart Cities Mission. This undertaking aims to transform 109 mid-sized urban centers into smart cities. What is particularly interesting here is that all of the targeted cities are located near to other larger urban areas.
Here, too, India is choosing to use both the public and private sectors to execute its plan. For instance, Bloomberg Philanthropies is supporting the Mission with the India Smart Cities Challenge, where cities must develop their own proposals for which they are seeking funds. The Challenge marks the first time that India has used a competitive framework to advance a major urban development mission and allocate funding.
And it's another sign that India is creatively and energetically taking up the challenge of its urban future.
"Prime Minister Modi wisely recognizes the vital role cities can play in building a strong future for India, especially if local innovation is encouraged and rewarded."
Michael R. Bloomberg, Founder of Bloomberg Philanthropies