Urban Lifestyle
Urban fitness – clever new ways to utilize municipal space for better health
Long days in the office and a generally sedentary lifestyle pose big challenges to the health of many modern city-dwellers. For instance, there is a clear and disturbing link between modern lifestyles and rises in obesity, type 2 diabetes, heart disease, and depression – just to name a few.
At the same time, this is the truly golden age of urban fitness, from sports clubs and bicycle marathons to public spaces filled with runners, walkers, and outdoor Tai Chi classes. Urban planners are onboard with the trend, adding skateboard ramps and adult playgrounds to parks, as well as finding ways to cleverly fit sporting facilities into densely built urban spaces.
An urban lifestyle for the future –  By first recognizing the impact of our city lifestyles, we can pave the path for sustainable economic development and a brighter, greener future.
9639 views
Using urban space wisely
Cities have long provided many ways for residents to enjoy physical exercise, games and sports. Public playgrounds, swimming pools, ice skating rinks, sport fields, bike paths, and parks are all well-established – and well-utilized – in most cities.
Some of the latest trends are obvious extensions of traditional recreation. Take, for example, the simple integration of sporting facilities into – or onto – structures used for other purposes. The Tian Tai No. 2 Primary School in China's Zhejiang province did this: they put their sporting facilities, including a 200-meter running track, on the roof. And a shopping mall in Osaka, Japan, boasts a 300-meter rooftop track as well as a football pitch.
Meanwhile, the famous Sidwell Friends School in Washington D.C. built their new indoor sports facilities underground beneath the existing sports field. In addition to overcoming space constraints, this gym also offers lower energy consumption than an aboveground facility would have.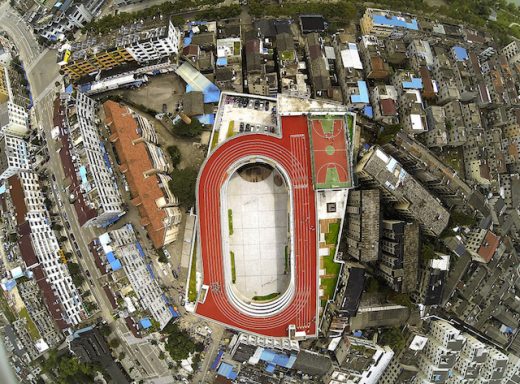 Seeing potential with new eyes
The latest trends in designing urban fitness facilities go even further in utilizing unused space. The Bentway in Toronto is a 1.75-kilometer redevelopment of wasteland located below an elevated expressway. Read more about it here. A similar proposal would create a youth-oriented sports park in Glasgow underneath a stretch of the M74 motorway.
®
Previously overlooked spaces have definitely caught the eye of urban developers, but they've also caught the attention of local activists and business entrepreneurs. In Brooklyn, New York City, an abandoned lot was easily converted into a children's bike park. And in Mumbai, local businessmen are taking advantage of the popularity of five-a-side soccer by setting up informal, Astroturf-covered fields on unused land or in public spaces.
In the case of large projects, city planning permission – and funding – will ensure that new developments stand the test of time and deliver lasting benefits to visitors and residents. But there is clearly also a case to be made for visionary small projects that provide local inspiration and new perspectives on the use of urban space.
New structures for fitness
Meanwhile, clever new structures are providing further impetuses to fans of fitness. The British port city of Folkestone will soon boast the world's first multi-story skate park. The building will also provide space for bicycle motocross (BMX) riding, rollerblading, and scootering, as well as (eventually) climbing and boxing. A perforated mesh covering will allow for natural ventilation.
Denmark has a number of ongoing interesting projects. The Rabalder Park in Roskilde near Copenhagen includes a large drainage ditch that was specifically designed for skateboarding (when dry). To the west, on the mainland of Jutland in Haderslev, a new facility combines an igloo-shaped sports hall with an outdoor skating park. In addition to being functional, it adds a distinctive new look to this traditional coastal town.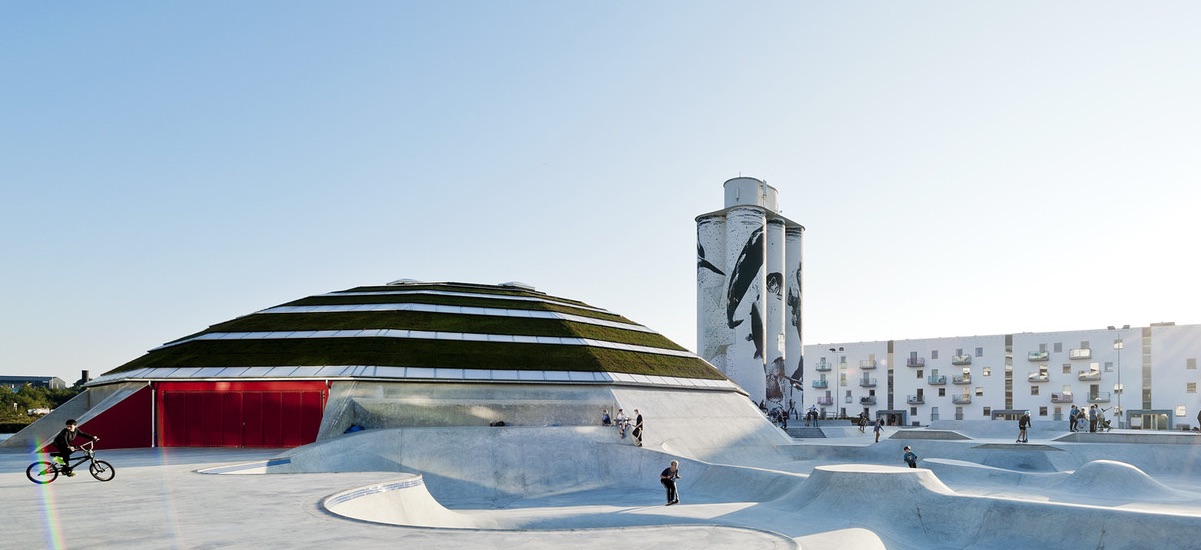 Speaking of water, many cities are trying to reclaim their rivers for recreation. In New York, the +Pool is a proposal that would float a swimming basin in the East River. Someday, perhaps the pool can use the actual river waters for swimming. For now, it will use filtered water. It's a start.
It's only temporary
Then, of course, there are all the officially sanctioned structures that go up for temporary events. For 2016 No Car Day, Geneva designed a 2 km exercise circuit around its existing urban infrastructure. Amsterdam adds considerably more temporary building for its annual Urban Sports Week. Designed "to give non-mainstream sports a platform and an opportunity to showcase themselves to not only their core communities but also the wider public," the event takes place at venues throughout the city. Sports include 3×3 basketball, freerunning, inline skating, bouldering, and much more. After a week, many of the structures go back into storage until next year.
Of course, many cities offer a variety of fun runs, marathons, bike races, charity walks, etc., particularly when the weather is nice. But whatever the activity or occasion, these (often annual) events offer yet another chance to stay fit or be inspired to get active, as well as enable social interaction that provides indispensable boosts to another component of personal fitness: mental health.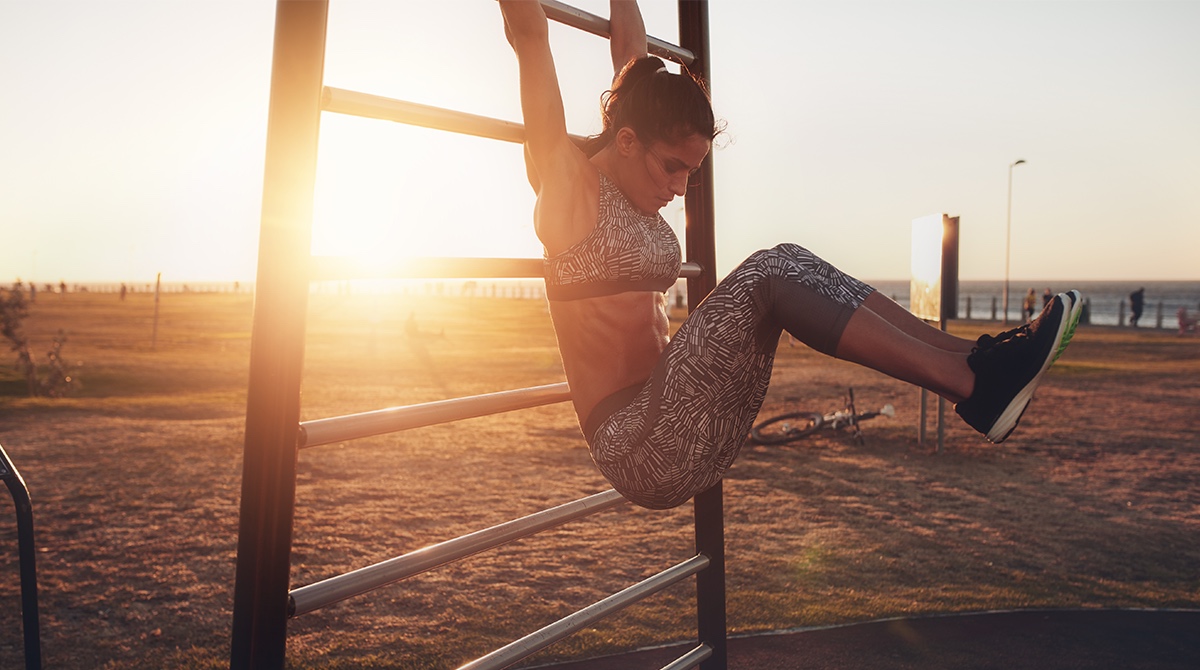 No facilities necessary
Then there are the new athletic regimens that specifically utilize public spaces and the built urban environment as the venue – and the equipment – for fitness. Similar in some ways to activities available at adult urban playgrounds, they differ in that these activities are mobile and can be carried out anywhere in the city.
Parkour is perhaps the oldest – and best-known – of the new breed. Originally developed in France as a variation of military fitness training, Parkour transfers the notion of the obstacle course to the "found" or built environment. Filled with nonstop jumping, running, leaping, rolling, and climbing, it provides both a sense of competition and a good workout.
In many ways, it is also the inspiration for all other new forms of outdoor urbanized fitness, each of which provides its own particular emphasis. For example, Street Workout uses urban objects (benches, curbs, stairs, playgrounds) for high-intensity training of different muscle groups, combining calisthenics, bodyweight exercises, and gymnastics. Urban Fartlek combines endurance and interval training in public spaces to allow both the aerobic and anaerobic systems to work. Urban Gym utilizes Parkour techniques to turn urban areas into gym-free fitness centers.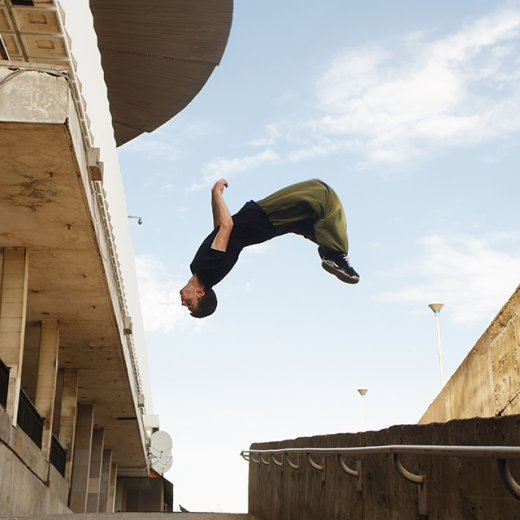 Get moving!
With all of the new facilities, old facilities, new sports, old sports, parks, paths, and clubs, cities offer unique and exciting opportunities to stay fit. What is changing is that the number and type of activities is increasing so dramatically, making it possible to do something active and different nearly every single day. So get moving – cities don't sit still, and neither should we. If there isn't a place or an activity that suits you in all of this diversity, be assured that you can start your own. That's right: you can start your own 'movement'.
What do you do to keep fit in the city?