Urban Lifestyle
Innovative architecture and urban mobility solutions from the U.S.A.
We read a lot about the records set for the tallest structures being built all around the world, but the United States also been raising the bar when it comes to innovation in the built environment. The last few years have seen a boom in urban construction and wherever building is booming in the U.S., new urban mobility solutions are always close behind.
An urban lifestyle for the future –  By first recognizing the impact of our city lifestyles, we can pave the path for sustainable economic development and a brighter, greener future.
7726 views
The boom in urban living and construction
Construction in the United States has enjoyed a boom in projects ranging from record-breaking skyscrapers to highly efficient airports and state-of-the-art stadiums. In 2019, 606 billion dollars' worth of new construction of U.S. real estate started a 2 percent increase from the previous year.
A large portion of this building increase is due to institutional projects, but it also reflects growth in the urban housing market. Urban populations have grown steadily since 2000. By 2045, a predicted 89.2 percent of the U.S. population will reside in cities.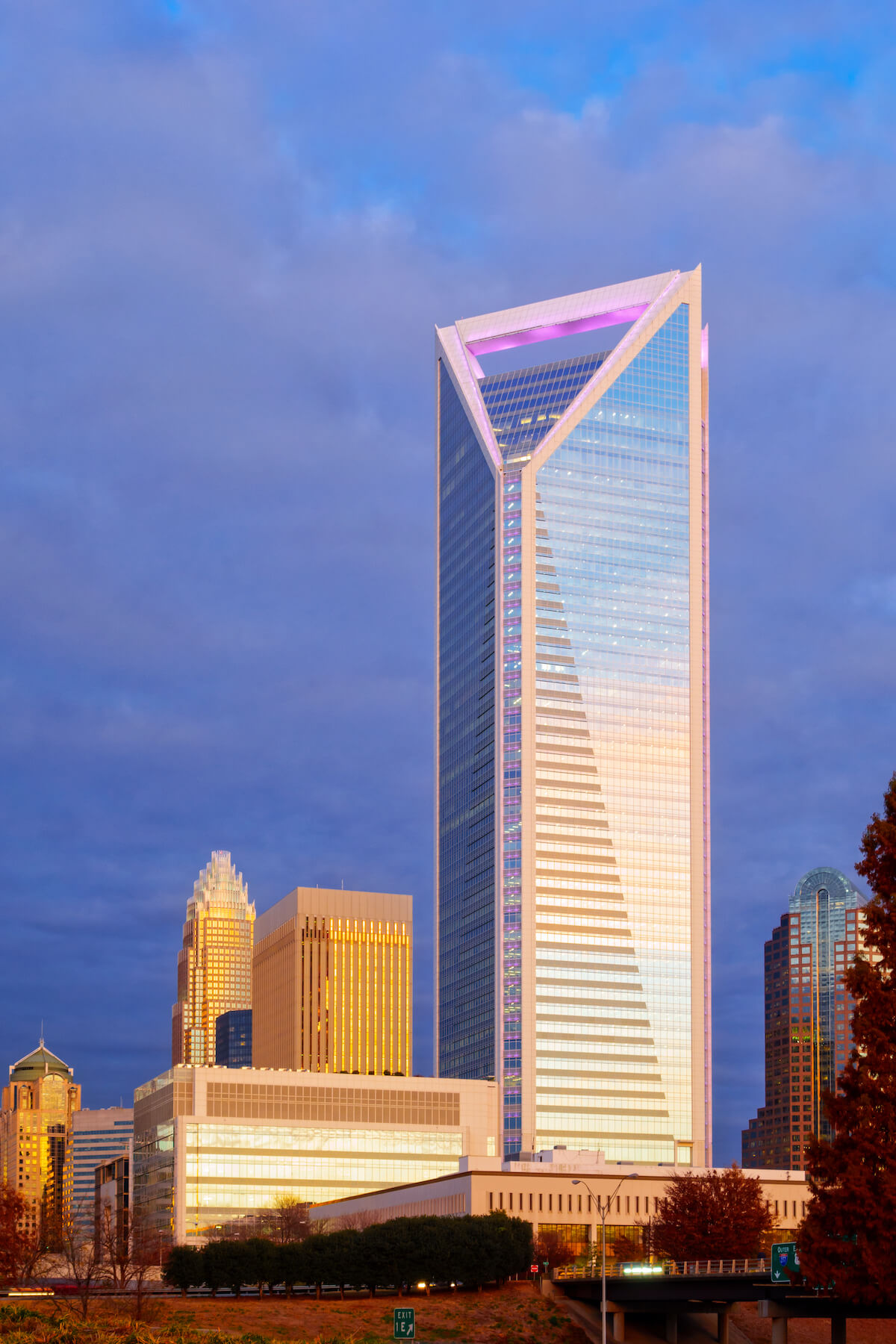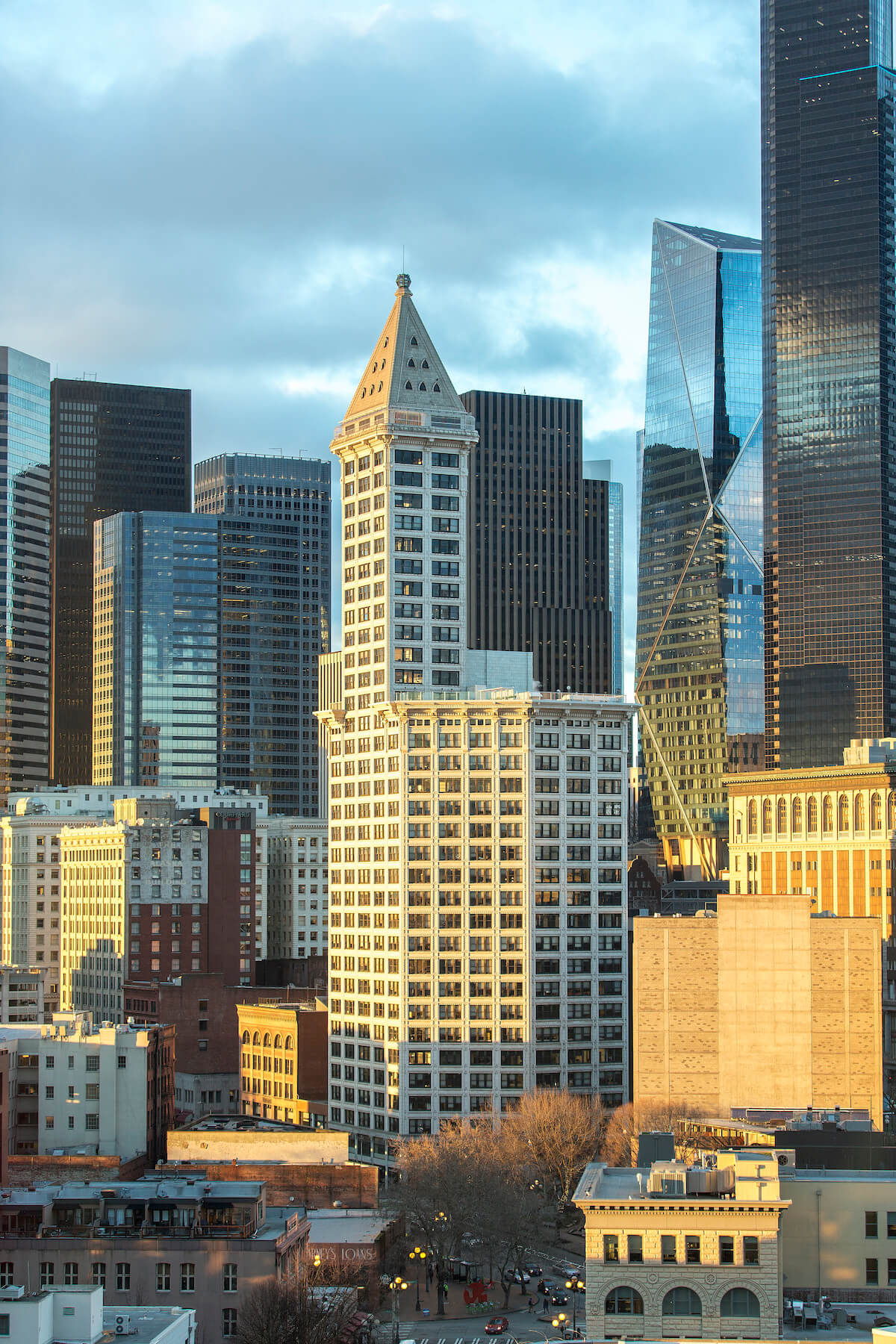 Mobility solutions for urban hubs
Close on the heels of eye-catching urban architecture are smart mobility innovations. On the streets, a new staple of smart traffic control will be mobility-as-a-service (MaaS) solutions. MaaS facilitates multi-modal means, bundling public transport, on-demand services, and car-sharing, and could mark the final demise of privately-owned transport in cities.
Transport hubs such as airports are like mini-cities with their own complex infrastructure. The Denver International Airport is being overhauled to handle 90 million passengers a year. Innovations include adding over fifty moving walks. Many airports across the country are getting up to speed with similar solutions.
In buildings, mobility solutions must also keep up the pace, not only preventing bottlenecks but also ensuring safety. San Francisco debuted its latest superlative structure: 181 Fremont won a Best Tall Building Award partially thanks to the first elevators that can be used for emergency evacuations.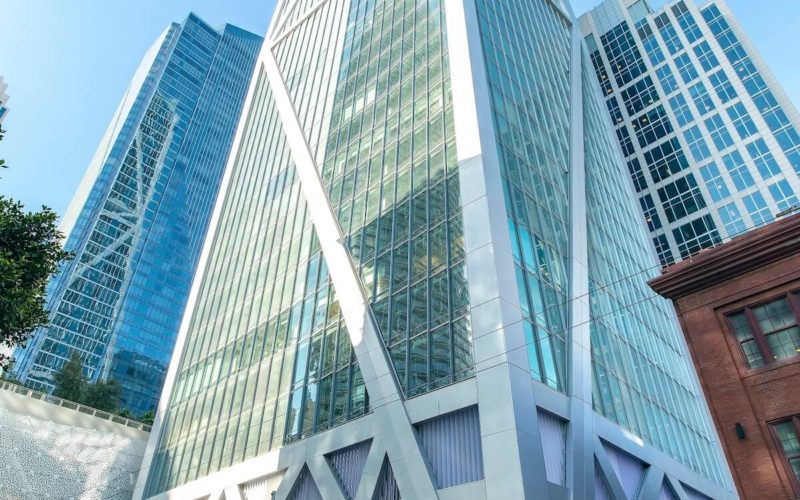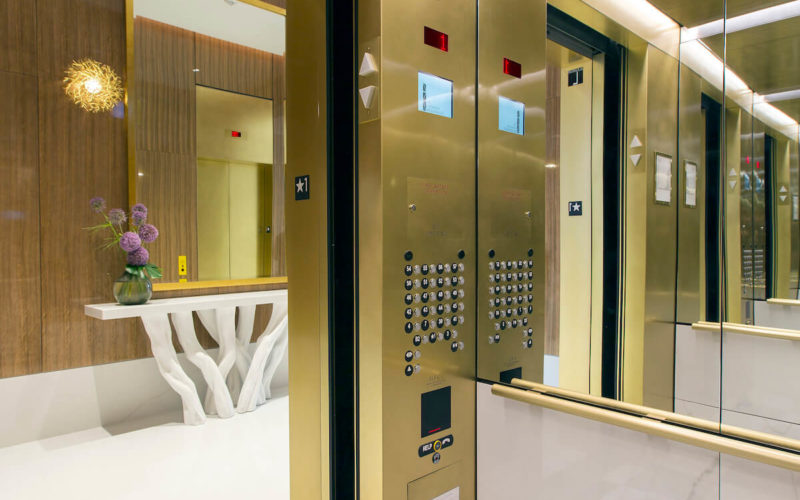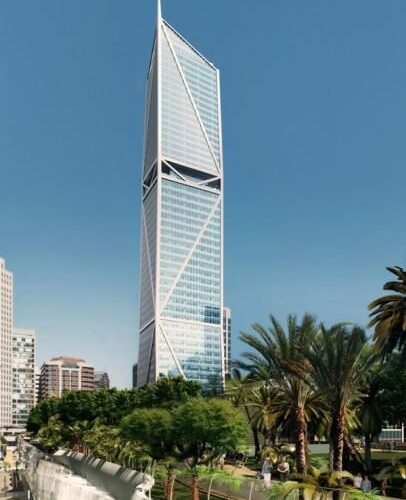 A stunning and super-safe building in San Francisco.
Atlanta: a hub for urban mobility
Already a city with a solid reputation as a cradle for start-ups, Atlanta provides the perfect location for innovating urban mobility solutions. The next several years will see thyssenkrupp Elevator's expertise and research come together in this booming city.
The Innovation and Qualification Center for Urban Mobility Solutions, featuring a 420-foot-tall elevator test tower, is due for completion in 2021. Also experiencing a construction boom, Atlanta's example of cutting-edge elevator technology "TWIN" can already be found in action in the Coda building.
Pioneering elevators can spark imaginations and urban planners to push to new heights, but let's not forget the crucial role the less glamourous heavy-duty escalators play in cities. Since 1990, thyssenkrupp Elevator has installed 2,000 escalators in the U.S.: that's enough to move the entire population of the U.S. in less than 1.5 days.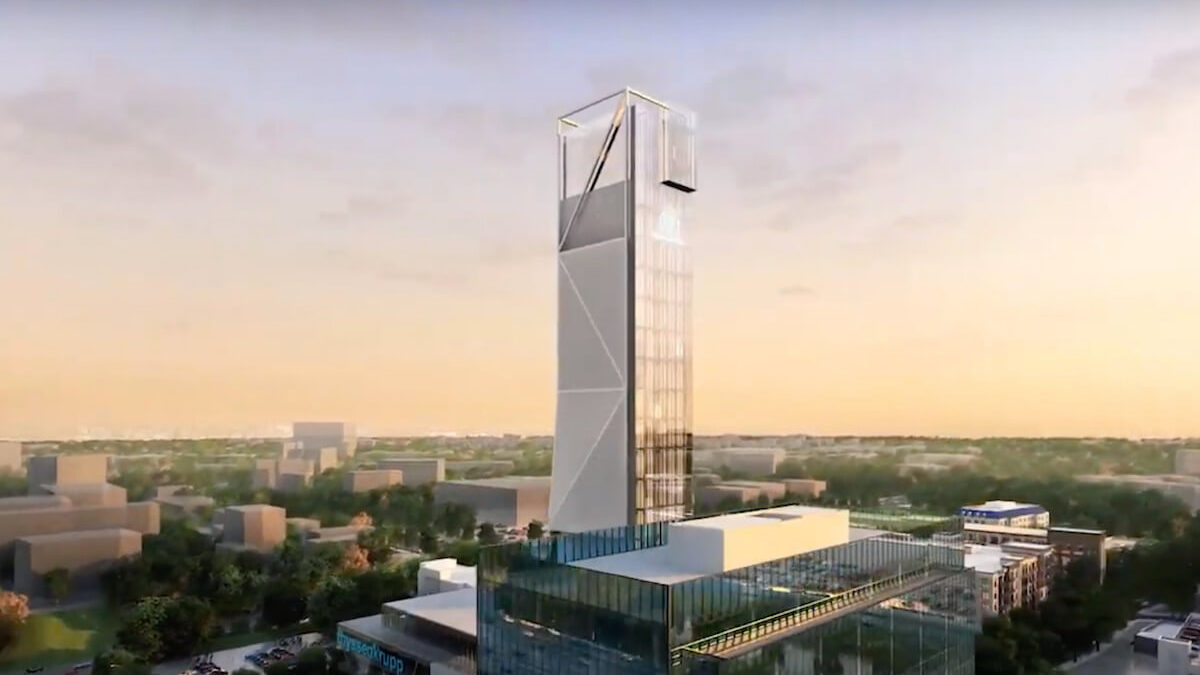 A new beacon of urban mobility in Atlanta.
New York City: making room for more
New York City spent $40.8 billion on construction starts in 2018, making it the biggest spender among cities on new building.
One of the largest investments has been the massive Hudson Yards redevelopment. The 50 Hudson Yards building includes 40 TWIN elevators (two cabins operating independently in one shaft). MAX predictive maintenance will improve personal mobility by cutting downtime by half.
Just recently, the fastest elevators in the western hemisphere were installed in the iconic One World Trade Center. With buildings bearing imaginative names like The Spiral, The Edge or The Shed, New York construction is sure to catch headlines for years to come.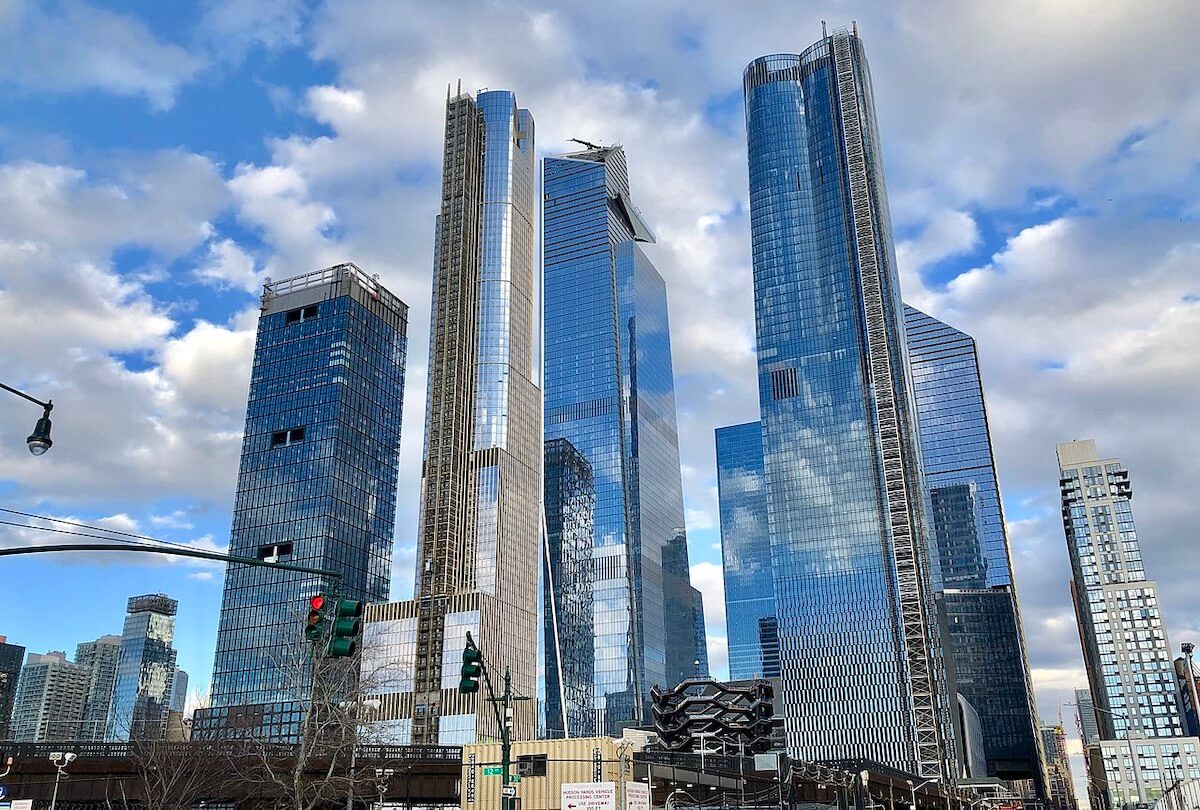 Always room for more tall buildings in New York.
Chicago: always a pioneer in new building
Chicago, no stranger to history-making architecture, just keeps building better. For instance, the elegant Aqua Tower or the engineering marvel of the previously "unbuildable" 150 N. Riverside.
The latest attraction is River Point, a 52-story structure on the Chicago River. The striking parabolic arch provides an ingenious solution for the challenge of building atop active railway and subway lines. Inside the structure, eight 16-stop high-rise elevators travel at speeds of up to seven meters per second!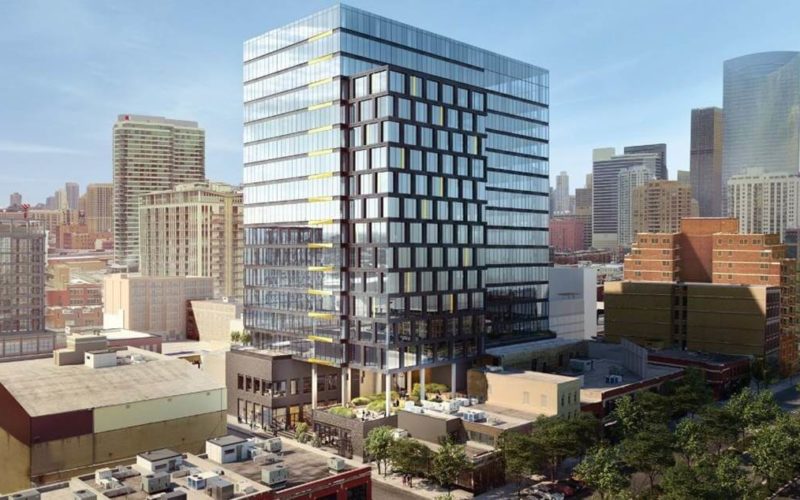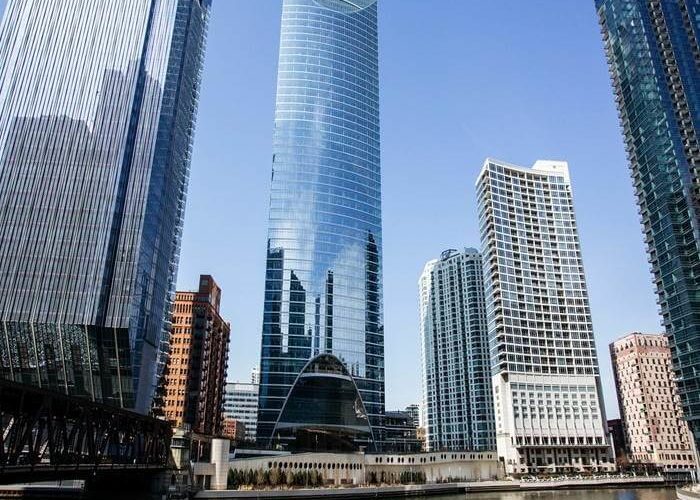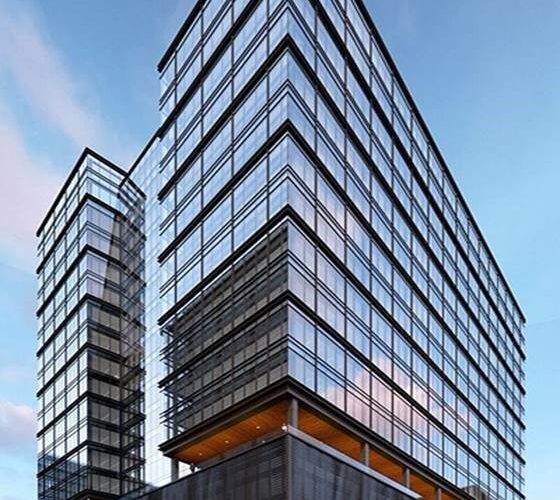 The next generation of urban mobility on the move
The boom in construction in the United States promises to remain exciting for decades to come, particularly as urban populations grow and make new demands for quality-of-life, sustainability, and innovation. As buildings push the envelope, urban mobility solutions rise to the challenge.
To keep up with all the trends, be sure to follow the 50th anniversary CTBUH Conference in October in Chicago. Prof. Michael Cesarz and Markus Jetter will discuss the ground-breaking MULTI elevator, an innovation destined to change the blueprint of urban planning and mobility in the near future.