Urban Lifestyle
Meet the creative video producer that gave MULTI its multimedia debut
After it was first posted on YouTube on 27 November 2014, the video for the MULTI elevator concept was viewed almost 600,000 times in less than two weeks. Creative video producer Can Yoldas conceptualized the video and its music for URBAN HUB.
An urban lifestyle for the future –  By first recognizing the impact of our city lifestyles, we can pave the path for sustainable economic development and a brighter, greener future.
3889 views
Can Yoldas, pronounced Chan Yoldash, has always been fascinated by gadgets, technology, architecture and urban living. When he was approached by URBAN HUB to create a video to present the new elevator concept MULTI, he was excited to take on the challenge.
The project allowed him to combine his technical interests with his artistic passions for video and music. The result was extraordinary: some 600,000 views in two weeks on YouTube, along with dozens of thousands of shares and likes. YouTube user Jason Mayes summed it up nicely: "This is officially the most epic video I have ever seen about an elevator."
The man behind the video
One of the key creative forces behind URBAN HUB, Can Yoldas, is a 39-year-old producer and digital media conceptualizer based in the Rhine-Main area of Germany. Though he studied music, his love of technology and video production ultimately led him down a different path. When asked to describe what exactly he does, he explained: "I generally work on the transformation of complex ideas into images and clear-cut messages. I do this by working closely with the inventors of a technology to create evocative films and presentations."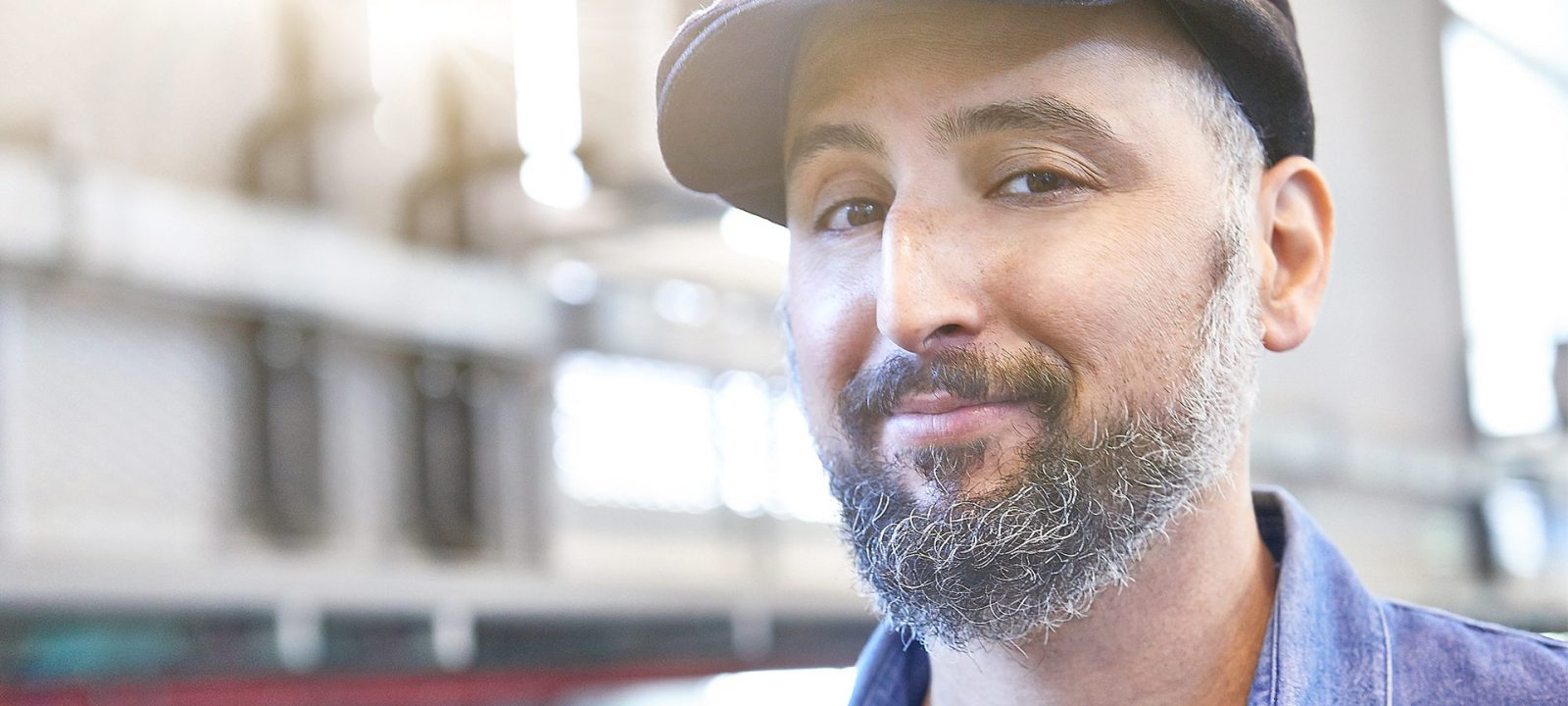 Complex technology can look so easy
Yoldas knew that it would be important to make the advanced MULTI elevator concept easy to understand and visually appealing. "I wanted to show how MULTI breaks the limits for buildings in terms of height and design options." Very early on in the process, he came up with the idea of elevator shafts breaking out of the tops of buildings, and the buildings rising up after their elevators.
The virtual city in the video was indeed a futuristic vision, but not of a distant future as the technology is going to be manufactured immediately: "We wanted to show that the technology to create MULTI and modern urban spaces is within reach." The video shows how MULTI will empower cities to expand in all directions, and that buildings will have new design options.
A little help from friends
Yoldas emphasized, however, that the MULTI video could not be created by one man alone. He worked together with a team of 12 other creatives and a host of specialized software that all needed to be elegantly coordinated. And that's not the end of it. He also liaises with film, film editing and music studios.
Take the music, for example. Yoldas, a former musician himself, made the basic arrangements and planning, and spent a long evening with his colleagues at a music studio to make his musical vision a reality. The signature vocals were a last-minute inspiration: "On the final night of the project, I decided the music needed a human's touch, so we called some people and found a talented singer. She sang into her laptop and the studio did some great production work."
Listen to the song
Download the song from the video here (MP3 / 5,3 MB)
Watch the video again