Urban Lifestyle
Urban subways in Italy – providing mobility while protecting antiquity
The construction of an underground metro line is always a technologically complex undertaking, but digging in ancient cities like Rome adds an additional difficulty. That's because of the priceless archaeological treasure to be found below the ground. Italian cities have a lot of experience with this issue. Specialist Omar Riva knows about the challenges such as cultural remnants pose to construction plans and timetables. He discusses some of the clever solutions developed by companies that safeguard historical artifacts while ensuring that modern cities have the means for modern mobility.
An urban lifestyle for the future –  By first recognizing the impact of our city lifestyles, we can pave the path for sustainable economic development and a brighter, greener future.
6410 views
The past is always with us
Once the capital of the Roman Empire and now the modern capital of Italy, Rome is famous for its brilliant combination of antiquity and modern flair. With ancient ruins hidden below the ground almost anywhere you dig, the city poses particular challenges to modern builders.
Despite the difficulties involved with excavation, the city has been upgrading its public transport system, now adding two new metro stations near the Colosseum. Omar Riva has been closely involved in this project. He's a technical engineer with thyssenkrupp Elevator and currently serves as Head of Field for the company's Italian operations. With many years of experience, he is an expert in helping to develop solutions that meet the mobility needs of the modern city while respecting the artifacts of antiquity.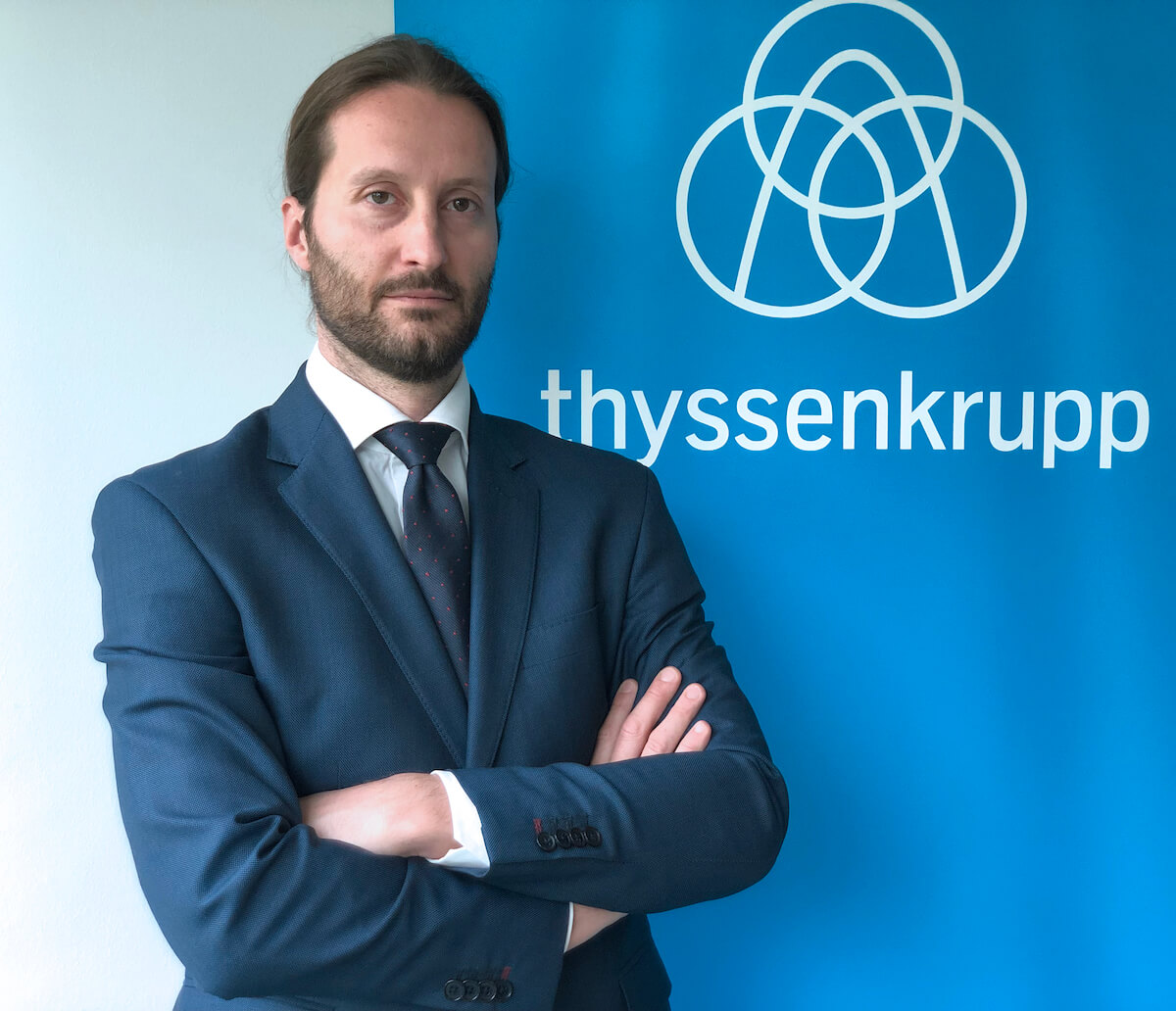 Unintentionally unearthing history
The new subway stations in Rome are called Amba Aradam/Ipponio and Fori Imperiali, adjacent to the city's landmark Colosseum. Both stations feature mobility solutions provided by thyssenkrupp Elevator. The company had also installed 53 elevators and 88 escalators in the 30 stations of the first phase of the 25-km, driverless "C" Line.
But thyssenkrupp Elevator's original proposal for the new stations had to be altered when imperial barracks from the 2nd century came to light. So important was this discovery that the original plan was changed significantly. The Amba Aradam station will now become a showpiece of ancient structures integrated into a modern infrastructure project.
One section of the station will be transformed into a museum with historically valuable findings such as the "Domus of the Centurion" to create a unique, underground "metro" museum in the heart of the old empire and served by the most modern mobility.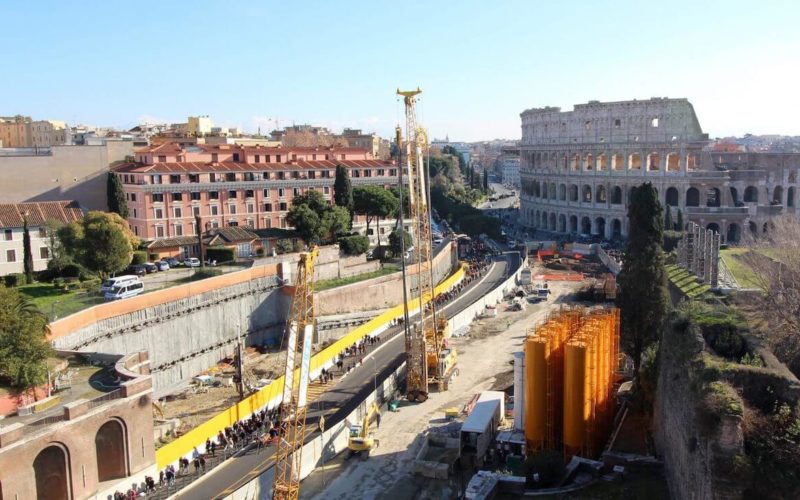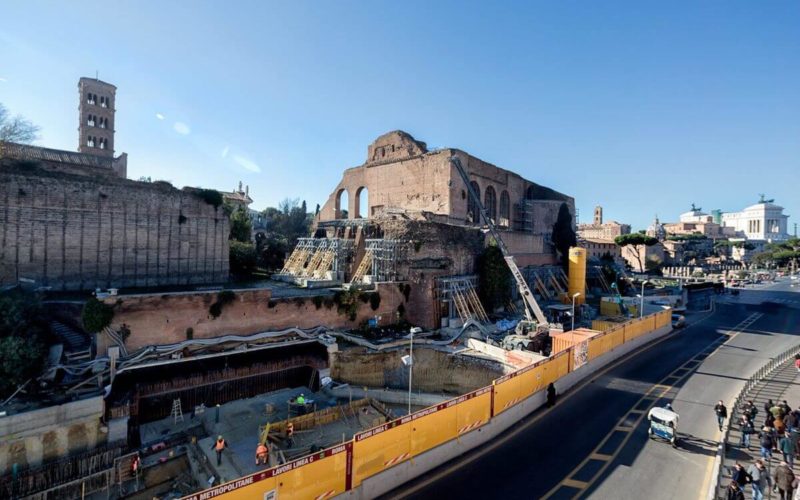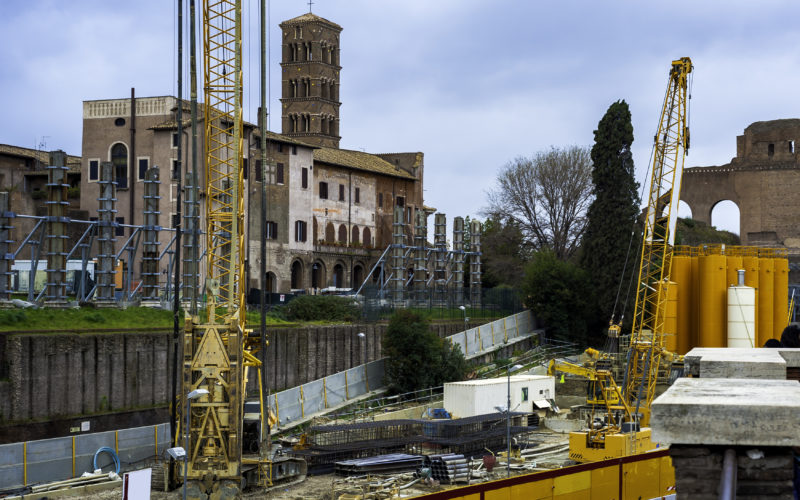 New metro station in Rome: classic beauty, modern mobility
"We naturally had to adapt to the archeology. That meant delays and put pressure on everyone to rethink their part of the puzzle. So we simply adapted to the new reality: our schedule and even our products. We changed the size, the configuration, the number… because ultimately we need to provide a solution that fits – well."
Managing change underground
The development of Rome's metro system began in 2009 and features 85 escalators and 53 elevators by thyssenkrupp Elevator. The new stations, which open in 2023, will raise those numbers to 115 escalators and 67 elevators. All together they will carry over 24,000 passengers per hour, equal to 432,000 per day.
Digging in cities like Rome always means dealing with many stops and changes because you are digging through more than 3,000 years of history. The hilly Roman terrain also means that the depth of excavation varies widely; in the case of the "C" Line, from 10 to 70 meters under the surface. When unexpected discoveries occur, it is up to everyone involved in the project to move quickly and agilely to find a clever new solution.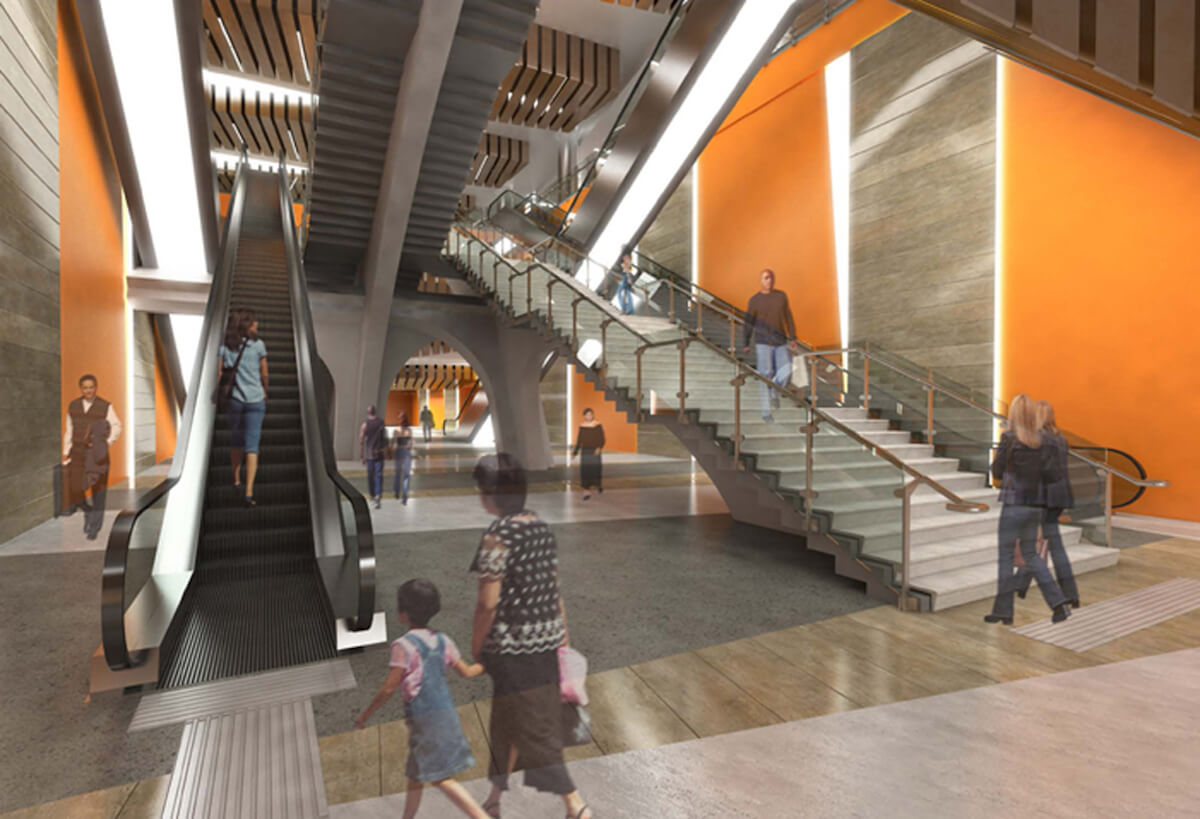 How does it feel to discover the past?
The discovery in Rome affected plans, but it also affected the people involved on an emotional level. Omar Riva was accustomed to the responsibility he had for the mobility of commuters. Working in Italy, he was also familiar with his responsibility to history. But the new stations affected him even more deeply than usual.
"When the decision was made to make the Amba Aradam station into a museum, this naturally meant we had to change the number of escalators and elevators, but it also made putting our brand on the elevators much more important, because people from all over Italy and the world would be visiting that station." Regular commuters will be visiting this station, joined by countless tourists eager to see the discoveries as well as admire how they are displayed in the new underground museum.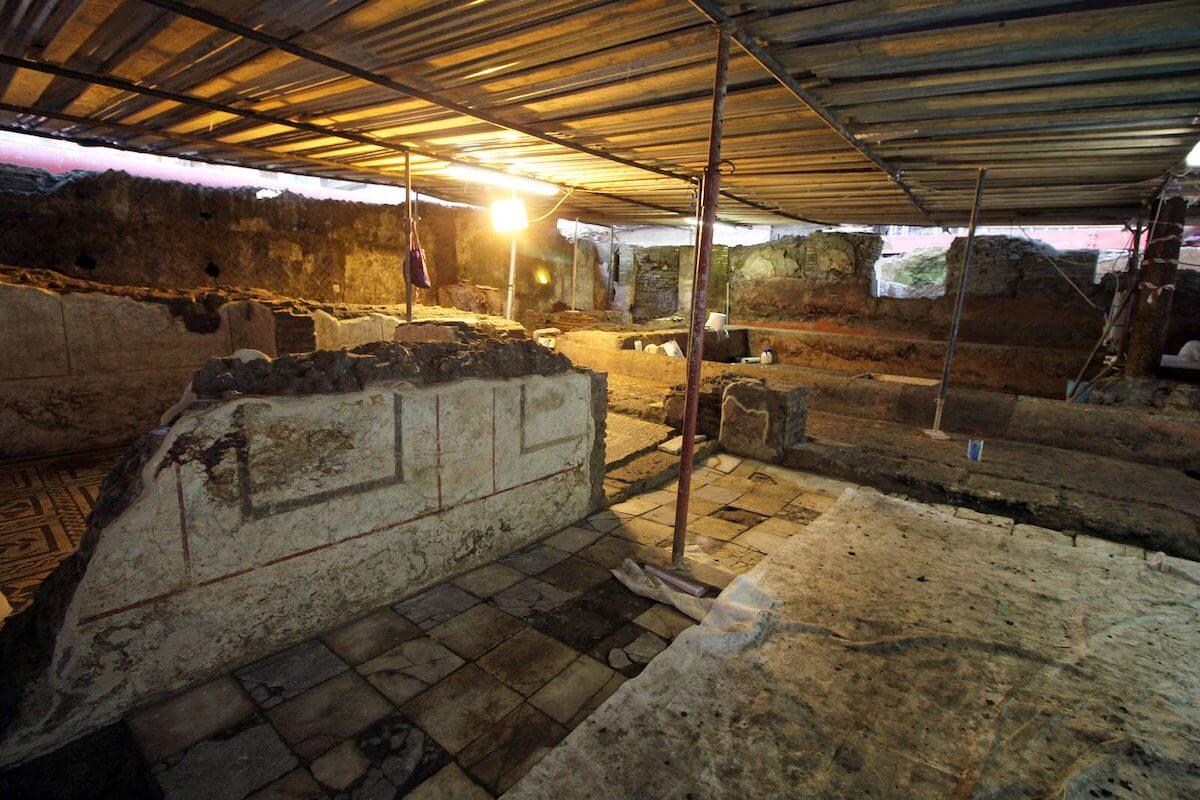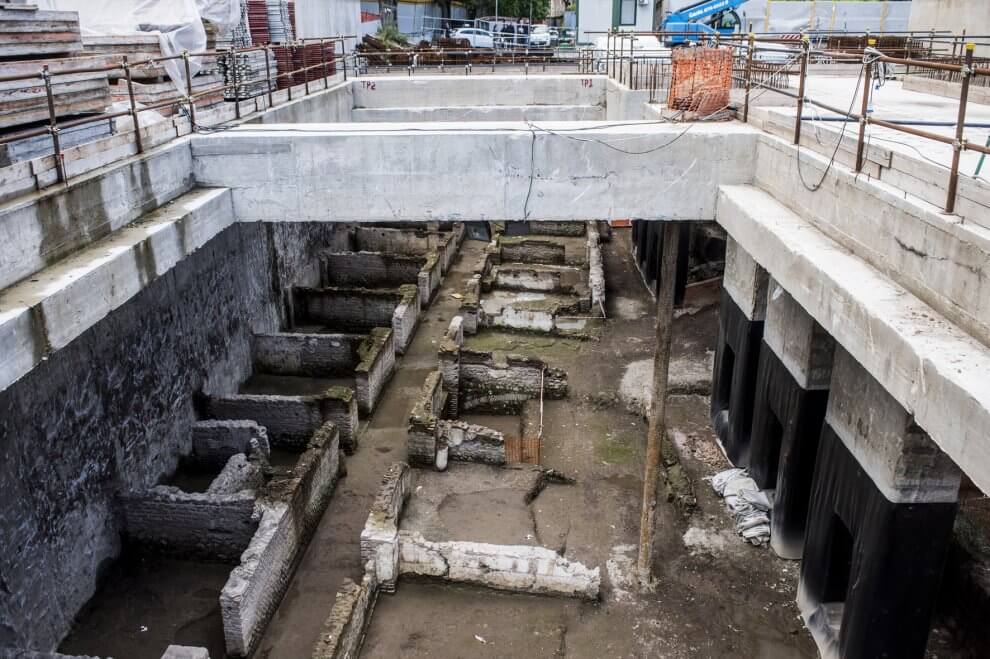 Roman ruins unearthed by new subway excavation.
"We are able to guarantee time-saving interventions by solving malfunctions within 15 minutes of our arrival on site, which translates to more than 98% system efficiency… we are capable of providing 24/7 support, aiming to have mobility equipment always running as it should."
Even maintenance is affected by antiquity
In addition to its installation work in Rome, thyssenkrupp Elevator is the leading provider of public transport maintenance services in Italy, including at metro stations in Rome, and at railway stations in Milan, Turin, Genoa, and Bologna.
In Naples, thyssenkrupp Elevator has a special maintenance contract covering 83 elevators and 150 escalators in over 23 metro stations. The company also carries out similar responsibilities for 237 elevators and 115 escalators in 60 metro stations in Milan. In these two cities alone, the company helps ensure seamless transit for 1.2 million commuters every day.
Antiquity also provides a challenge for maintenance. As Omar Riva puts it, "The maintenance of elevators and escalators in these metro stations is more challenging than the initial installation." Storage space for spare parts in hard to create in such historically rich soil. But the solution is simple: Predictive maintenance tools such as MAX prevent breakdowns from occurring, while new "smart" warehouses assist technicians in delivering just-in-time maintenance. Either way, mobility continues without interruption.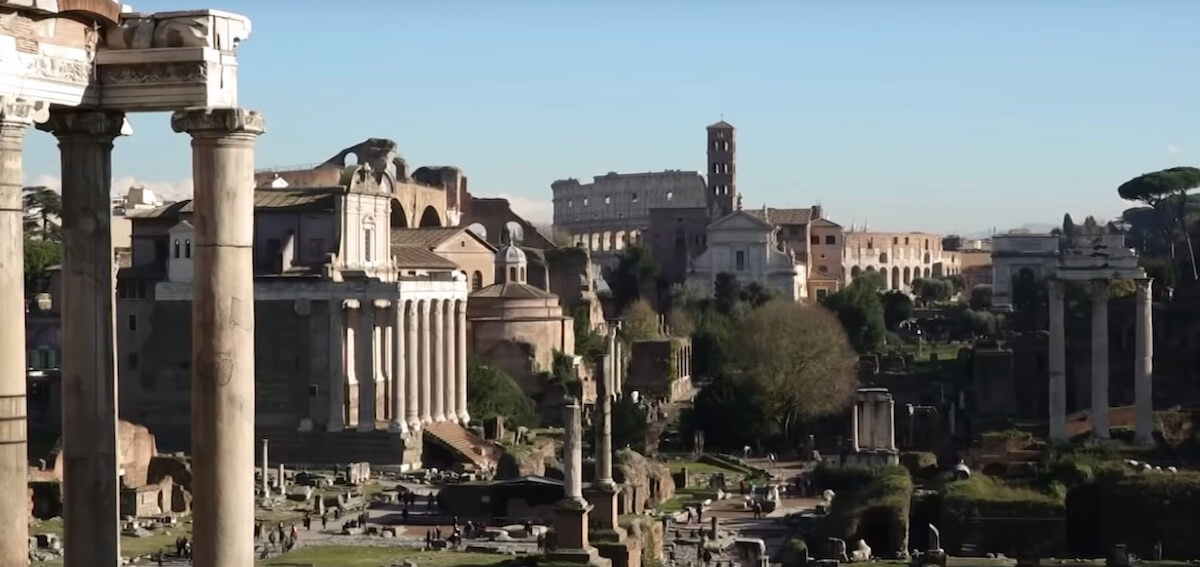 This short video offers a nice overview of the challenges and opportunities afforded by the new subway construction in Rome.
A long tradition of moving innovation
thyssenkrupp Elevator draws on its rich history of engineering innovation and adaptability to support cities around the world with modern mobility solutions. In the particular case of the C Line in Rome, the company's ingenuity and sensitivity in linking commuters with public transportation was recognized with Elevator World's prestigious Project of the Year Award in 2016.
"The extension of Rome's C line is an exciting job – not least because the Amba Aradam/Ipponio station is rather spectacular. The metro brings thousands of tourists and citizens right to the heart of ancient Rome every day, so the stations not only have to be attractive but highly functional, comfortable, and secure."