Urban Lifestyle
Top urban ski slopes – slalom through your next city break
Heading off for a weekend break and trying to decide between a metropolitan setting and the great outdoors? Many cities combine the best of both worlds, offering a sustainable and enjoyable quality of life by providing green spaces and large areas for outdoor sports. URBAN HUB takes a look at cities that also have winter wonderland ski getaways right at their doorstep. On your next city break, you can enjoy the exciting urban atmosphere downtown, and the next day head for the ski slopes. It's just a hop, skip, and a ski jump from downtown to these top skiing spots!
An urban lifestyle for the future –  By first recognizing the impact of our city lifestyles, we can pave the path for sustainable economic development and a brighter, greener future.
17237 views
Cypress Mountain, Vancouver, British Columbia
Vancouver recently launched a Smart City Challenge that sought ideas from citizens on how to best harness the Internet of Things. A high quality of urban life has always topped Vancouver's priority list, and access to outdoor sports plays a big role. Just 30 minutes away, the Cypress Mountain ski area offers trails for downhill and cross-country skiers, snowboarders, and even snowshoe tours. On a clear day, Vancouver's skyline sparkles in the distance!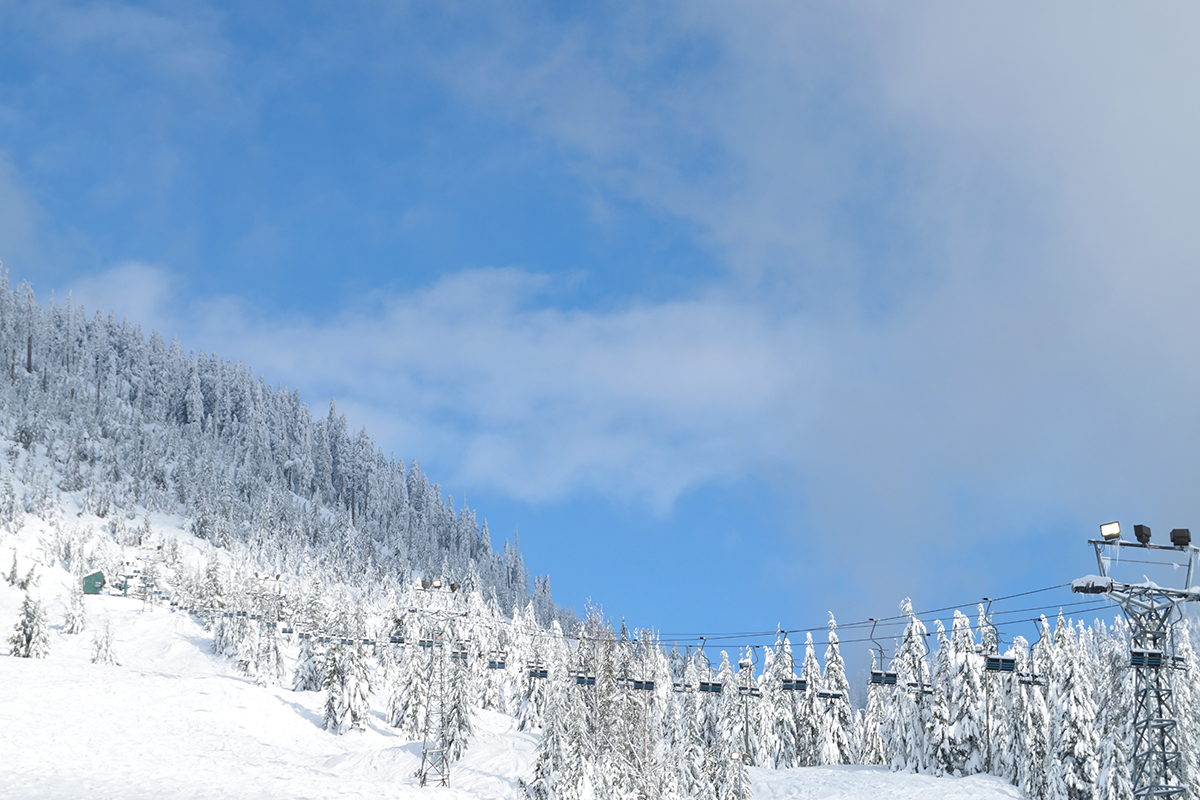 Nanshan Ski Village, Beijing, China
Since its opening in 2001, the Nanshan Ski Village has grown into one of the most popular and extensive resorts in China. It boasts 25 ski trails and a snowboarding park plus a 1,318-meter-long toboggan run if sledding is more your speed. After a 30-minute drive on the Jing Cheng Expressway, you're far from downtown Beijing and already in picturesque ski country. There's even a shuttle bus for daytrippers.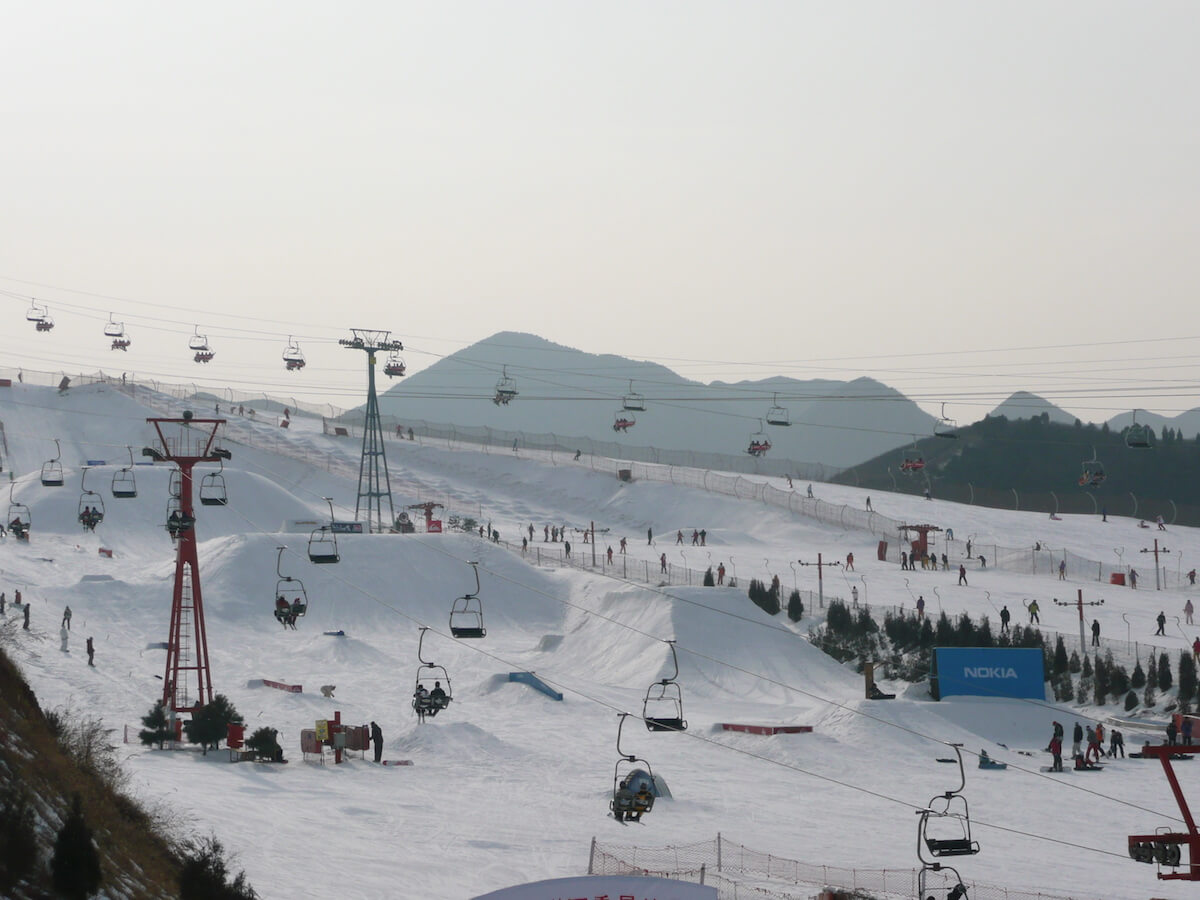 Tryvann Vinterpark, Oslo, Norway
Oslo has been named the 2019 European Green Capital. The city promotes countless outdoor activities and green spaces, but also easy access to the countryside. And what's more environmentally friendly than having a public transport line to the ski resort? Tryvann Vinterpark, just 30 minutes away on the subway, offers over a dozen trails and an imaginative terrain park for skiers and snowboarders.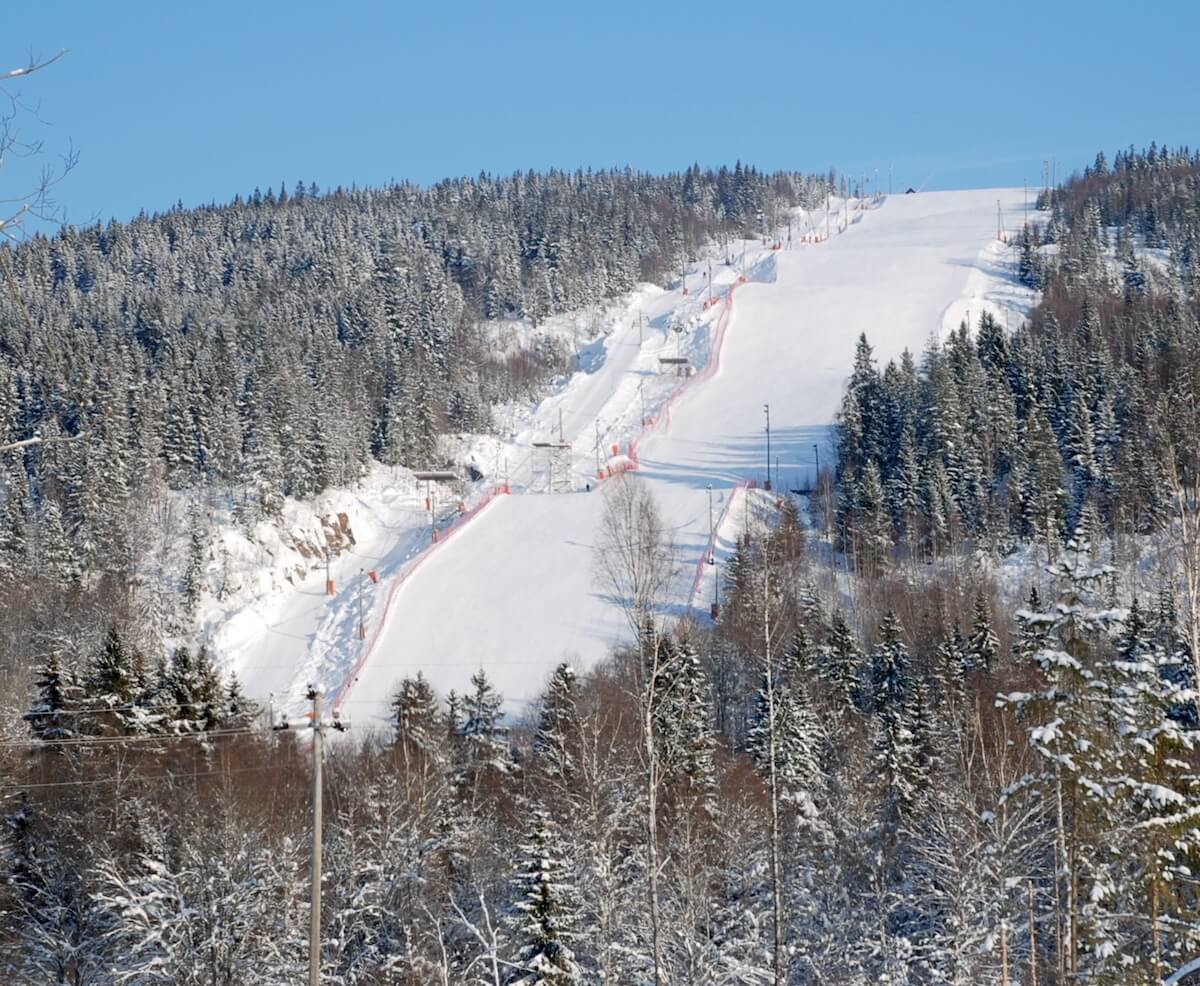 Jungfraujoch, Joch, Switzerland
Located nearly two hours from Interlaken, the final mountain ascent is made aboard the Jungfrau Railway. Once atop the Jungfraujoch, 3,454 meters above sea level, you soar above the clouds. Despite its remoteness, this breathtaking spot matches alpine scenery with modern energy efficiency, as evidenced by the sleek moving walks helping visitors go from point to point.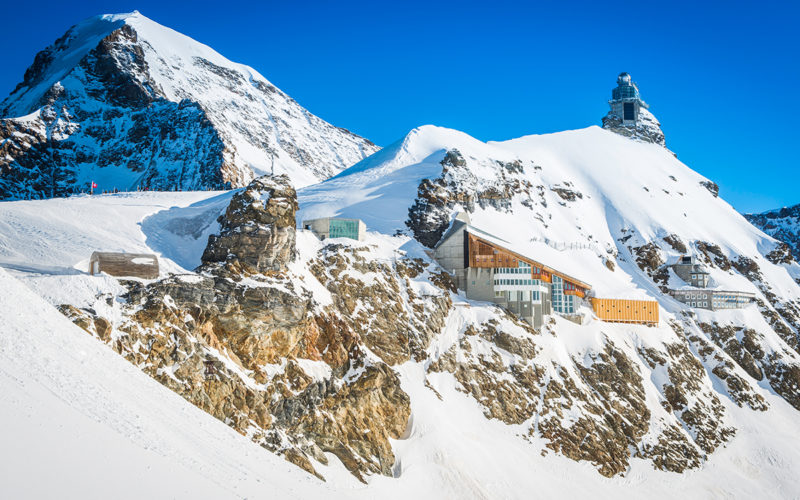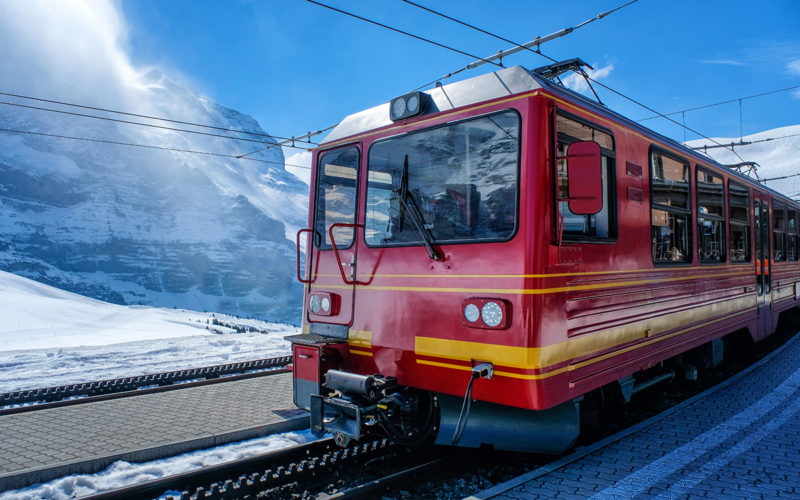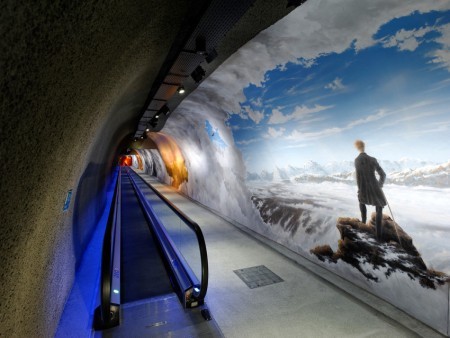 Ski Dubai, Dubai, UAE
In the Mall of the Emirates, Ski Dubai houses an impressive indoor ski slope as well as faux-Austrian chalets trimmed with evergreens. There's something for every ski level, from gentle gradients to tricky slaloms. Dubai's commitment to building sustainable urban environments extends to Ski Dubai as well; recently installed solar panels will further reduce its already low energy consumption.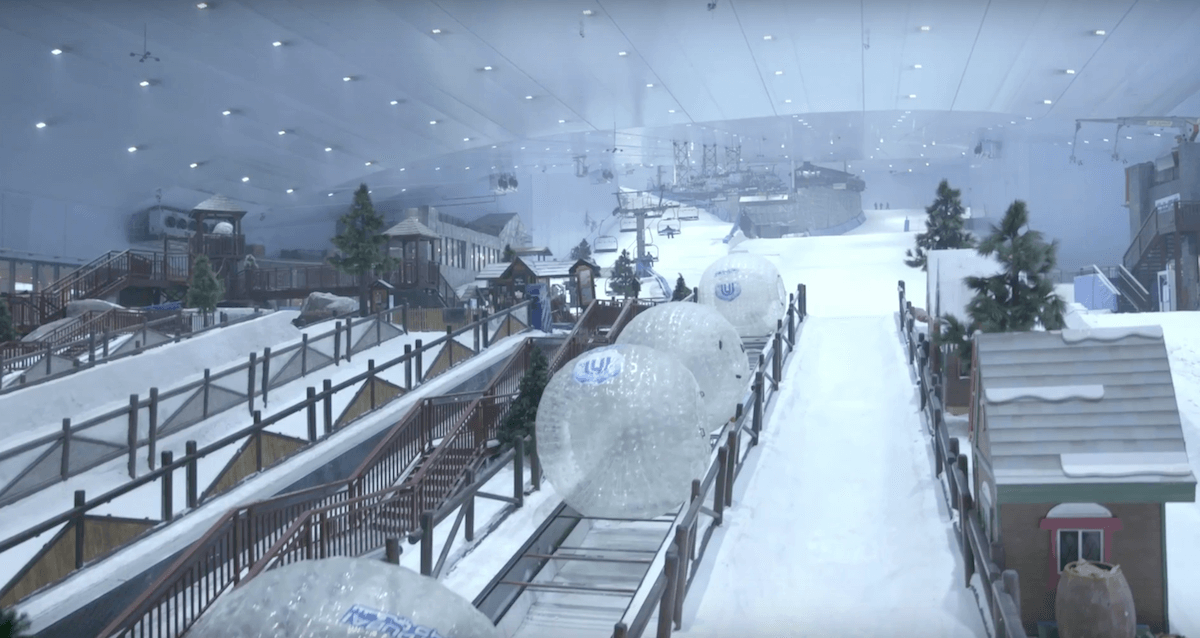 SnowPlanet, Auckland, New Zealand
Although indoors, there's nothing contained about SnowPlanet. On-site snow cannons deliver real powder over 8,000 square meters, including a park with a diverse terrain of barrels, features, and jumps, giving beginners and experienced skiers plenty of room to explore. Just 20 minutes from downtown Auckland, it's a great spot for a day trip.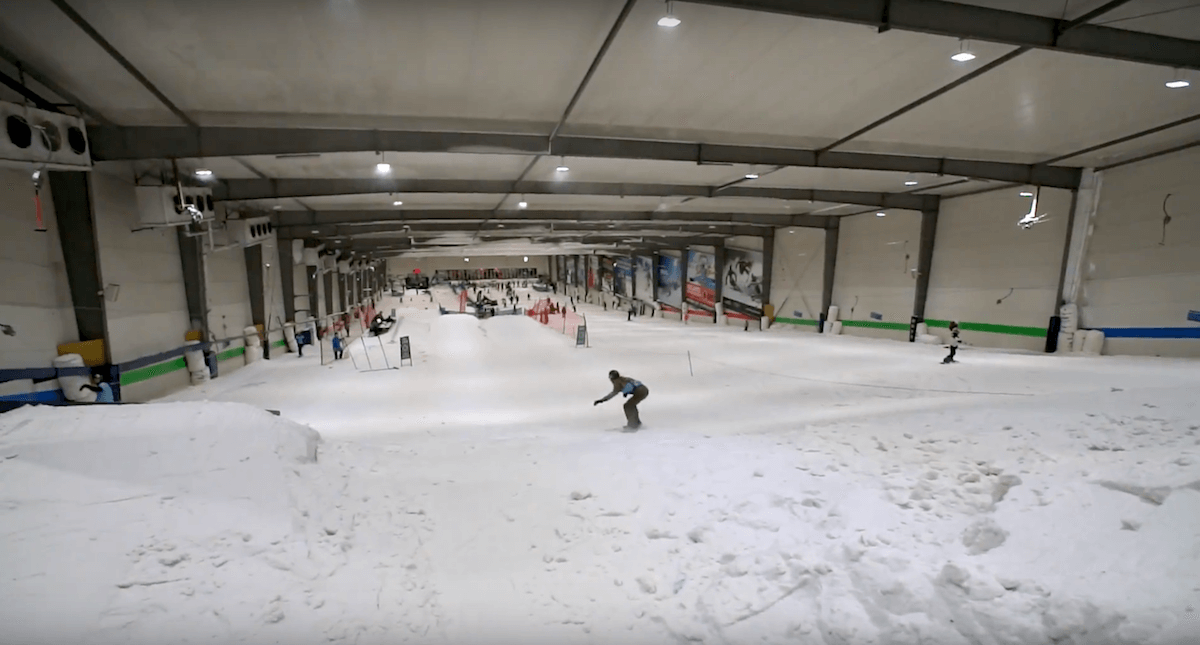 Oukaïmeden Ski Resort, Marrakech, Morocco
One of the most unusual ski resorts can be found about an hour's drive outside of Marrakech. Located at an altitude of 2,650 meters above sea level, the Oukaïmeden Ski Resort rests in the Atlas Mountains. As the ski lifts rise along the snowy peaks, skiers also enjoy glimpses of the desert in the distance. A spot where skiers enjoy steep trails and authentic Moroccan culture.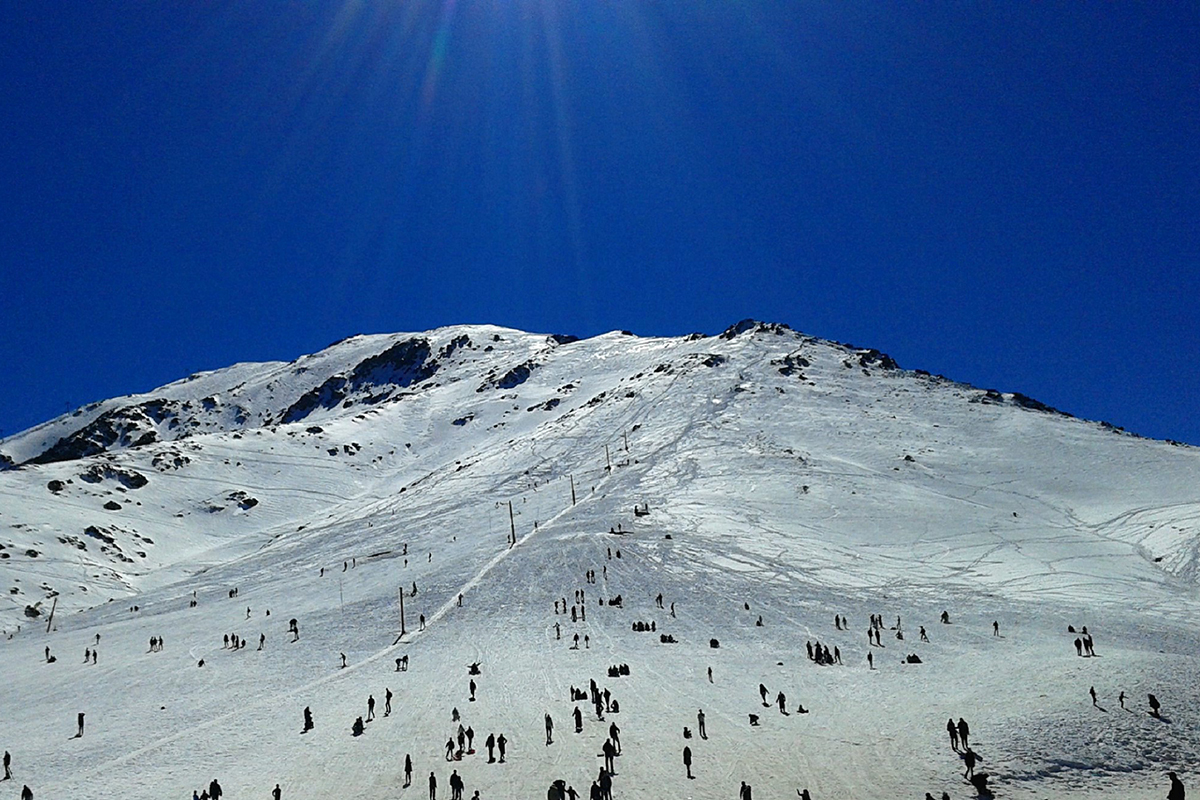 Valle Nevado, Santiago, Chile
Santiago received a Smart Cities Award for its efforts to support sustainable urban mobility in the city center. Located at the foot of the Andes Mountains, it's no wonder the city seeks to reduce emissions and protect nature. The capital is spoilt for choice. Just 44 miles away, several ski resorts abound. One of the most popular, Valle Nevado, is a great spot for families but also experienced skiers looking for thrills.
What to pack?
Increasingly, many cities are learning that some of their greatest outdoor assets are already nearby, and like Oslo, Norway, provide easy and efficient access to their natural wonders. So, this winter, be sure to check out the local skiing as well when planning your next city break. With so many great outdoor activities to choose from, your greatest challenge may be, what to pack?
Image Credits:
Nanshan Ski Village, photo by San Andreas, taken from commons.wikimedia.org, Creative Commons
Tryvann Vinterpark #1, photo by Hans-Petter Fjeld, taken from commons.wikimedia.org, Creative Commons Attribution-Share Alike 2.5 Generic
Tryvann Vinterpark #2, photo by Hans-Petter Fjeld, taken from commons.wikimedia.org, Creative Commons Attribution-Share Alike 2.5 Generic
Ski Dubai, video by Ski Dubai
SnowPlanet, video by Snow Sports NZ
Oukaïmeden Ski Resort, photo by China Crisis, taken from commons.wikimedia.org, Creative Commons Attribution-Share Alike 3.0 Unported