Urban Lifestyle
Instant magic – five urban water and light shows to put on your bucket list
Water and light shows have become a popular and permanent feature of the global urban landscape. Some occur daily – even several times each day – while others pop up only on special occasions. Vibrantly combining movement and music with every color of the visible spectrum, water and light shows are fantastic experiences for spectators of every age. And even if you do manage to avoid getting wet at one of these amazing shows, you'll inevitably leave covered by a fine mist of magic!
Whether you're facing a hot summer or a hot climate, the perfect way to end the day is to watch the illuminated meeting of water and light as they playfully perform an intricate dance of enchantment. To help you plan your travels, we present our first "Urban Listicle" – mesmerizing water & light shows from around the world.
An urban lifestyle for the future –  By first recognizing the impact of our city lifestyles, we can pave the path for sustainable economic development and a brighter, greener future.
11480 views
Odaiba Water Illumination Show (Tokyo, Japan)
Odaiba Island and the Rainbow Bridge are already beautiful sights to behold in Tokyo. If you're lucky enough to catch the Water Illumination Show, you can experience how the life-like images projected on plumes of water transform a lovely setting into a place of magic.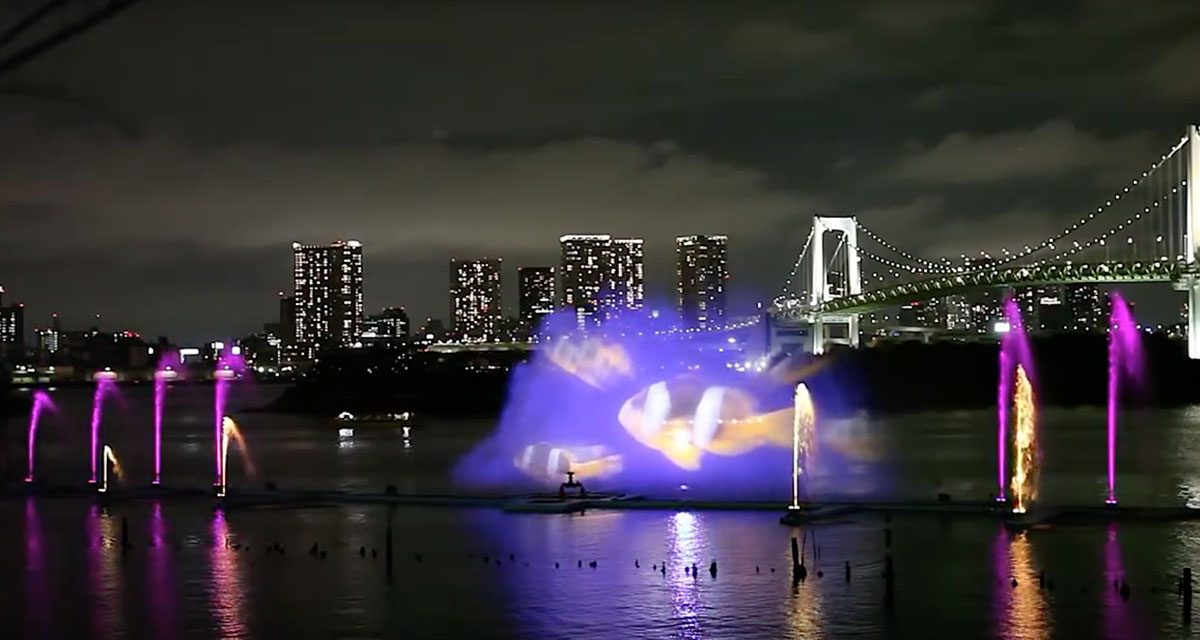 SPECTRA Marina Bay Sands (Singapore)
Lights, water, action! And don't forget the soundtrack. A rousing four-act symphony of lasers, fountain jets, and music, the SPECTRA water-light show also symbolizes Singapore's history and rich cultural heritage.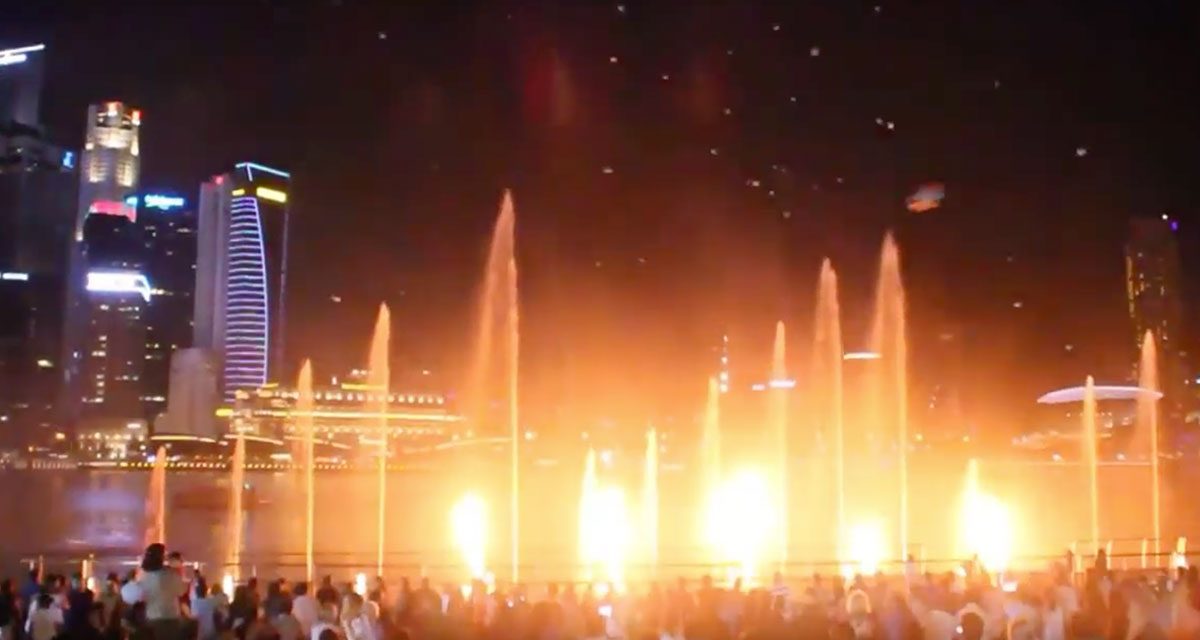 Bellagio Fountain Show (Las Vegas, U.S.A.)
Have you ever seen water "get down" to the music? At the Bellagio Fountain Show, plumes and streams of water dance to every tune imaginable, powerfully streaming to heights of 24 stories. The 4,500 lights make sure that you don't miss a single move.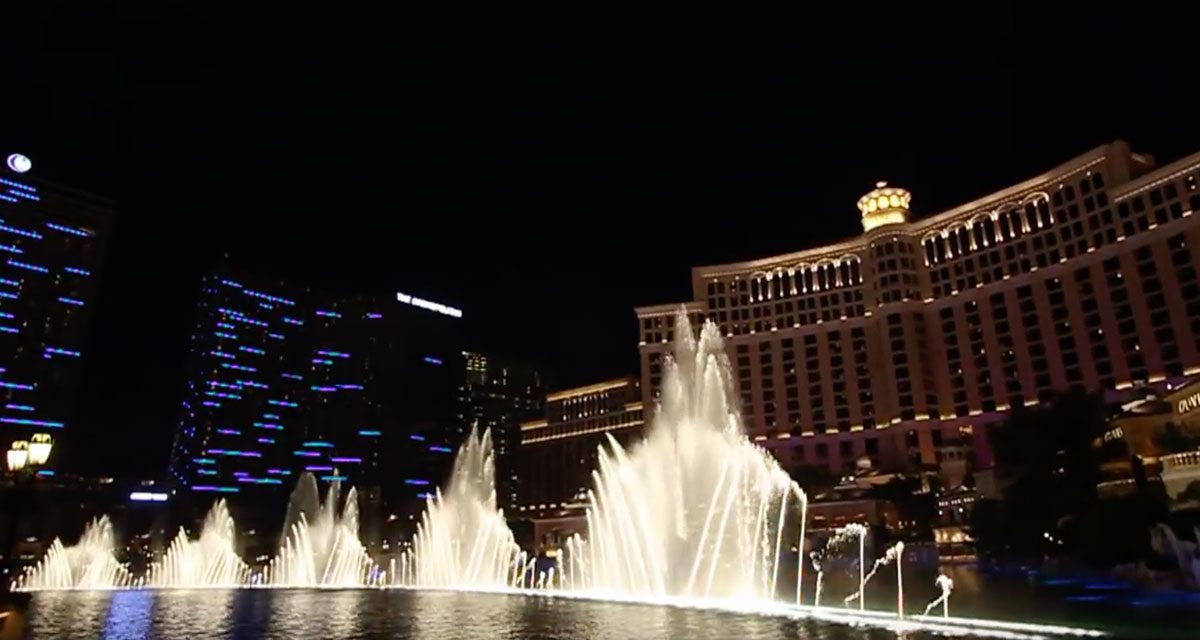 The Burj Khalifa Fountain (Dubai, U.A.E.)
It's a record-breaking fountain for a record-breaking skyscraper: the Burj Khalifa Fountain, also known as the Dubai Fountain. Illuminated by 6,600 lights and 25 colored projectors, majestic jets of water soar 150 meters for a display that can be seen from over 32 kilometers away.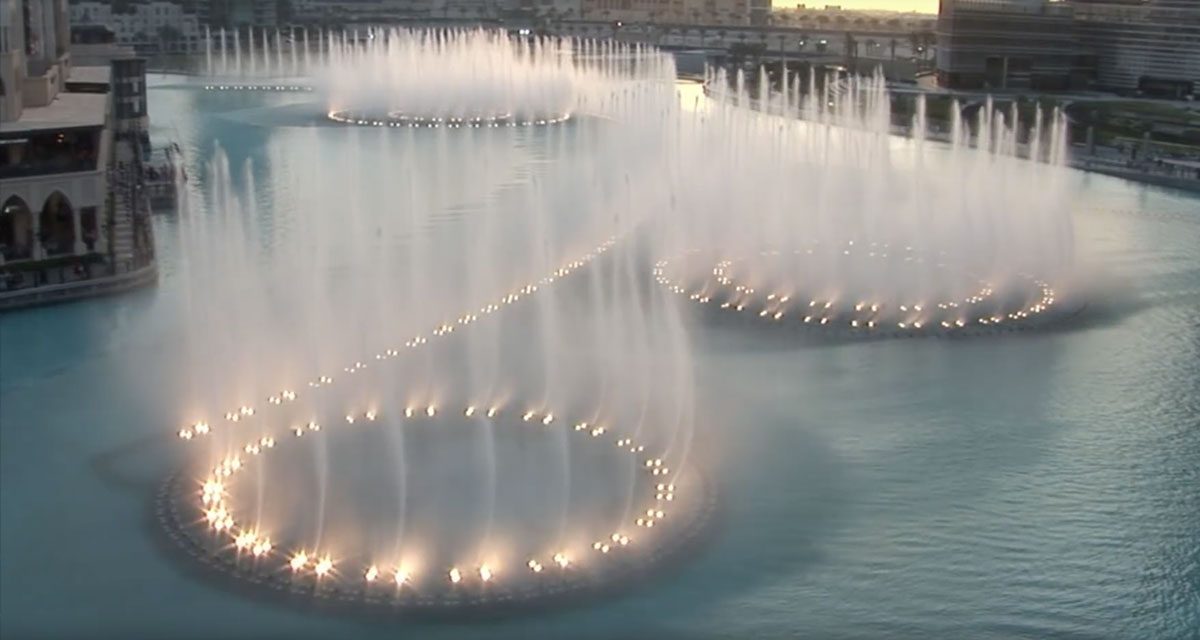 Wolfsburg Water Show (Wolfsburg, Germany)
Every summer for four weeks, the Wolfsburg Water Show puts on "the world's largest temporary water show." By day, visitors can explore the interactive fountains, tunnels, and mazes. By night, they can view water geysers, jets, and cannons, as well as lights and living flames.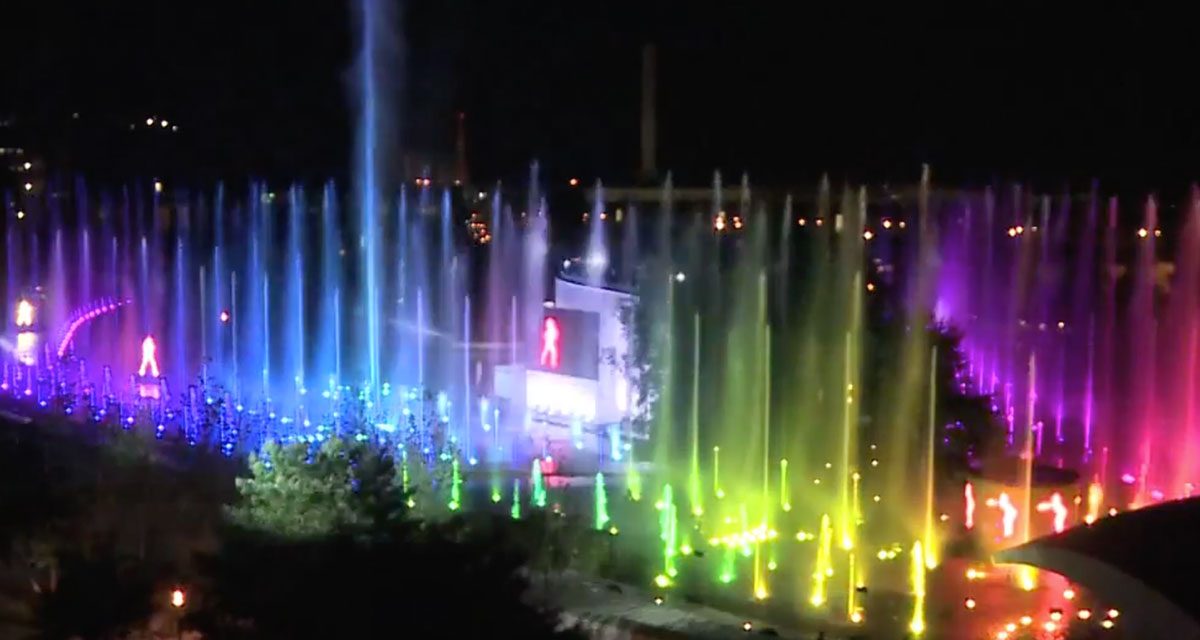 Water has always provided visitors and residents with a refreshing break from hot city temperatures. Fountains, in particular, have a long history of providing practical and aesthetic assistance in urban areas. Now, modern versions are building upon the beauty of many traditional fountains, using techno-artistry and spellbinding special effects to create ambitious mass spectacles from the simplest of elements: water and light.
Have any water and light shows left a lasting impression on you? Which one(s)? Share your stories, and send us a picture too!
Please note: the Wolfsburg Water Show ended in 2015.