Urban Lifestyle
Hot summer in the city? It's going just swimmingly!
Mention city beaches and most people's eyes light up with visions of Sydney's Bondi Beach, Ipanema in Rio de Janeiro, the white sands of Cape Town, South Africa, or the art-deco flair of Miami Beach. Yet, there are some other surprising urban swimming spots and the trend is growing.
Cities have been re-examining their waterfronts for years. They began by dismantling post-industrial landscapes then rebuilding riverside parks. Now, it's time to dive right in and make the water accessible and clean. Close on the heels of fitness spaces and biking paths, urban swimming is the next sports trend in green, smart cities.
An urban lifestyle for the future –  By first recognizing the impact of our city lifestyles, we can pave the path for sustainable economic development and a brighter, greener future.
15011 views
Come in, the water's fine
Some cities already offer stellar urban swimming – and the gold standard could be Barcelona. In the run-up to the 1992 Summer Olympics, the city turned a rubbish dump into a city beach, radically improving residents' access to the sea. There are some other surprising, tucked-away urban swimming holes as well.
In the northeastern part of Kyoto, you'll find a refreshing swimming hole on the Takano River. Fancy a dip before your meeting in Hong Kong? Join the early morning swimmers in Deep Water Bay. Even less mild regions have caught the swimming bug. After a 10-year clean-up project, Copenhagen now has four harbor baths.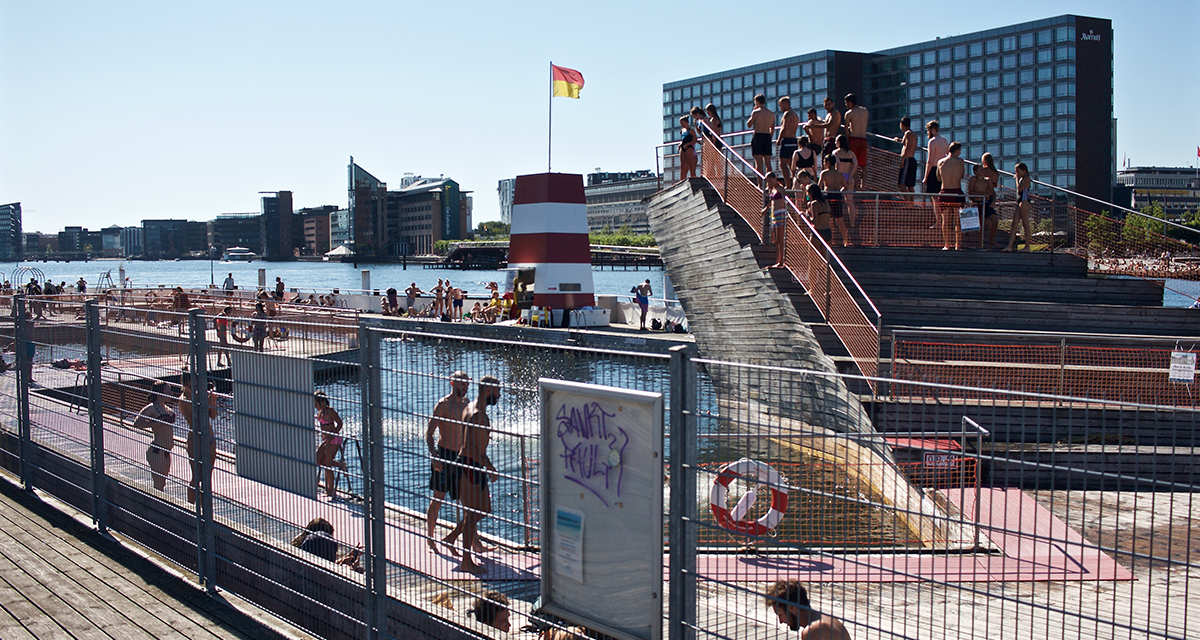 Dipping their toes in the water
Although many urban waterways are cleaner than ever, bringing water up to swimmable standards remains a challenge. Seoul, working on its water quality since 1982, now sees windsurfers and kayakers on the Nan River, but swimming is still risky. Thus, they brought swimming to the water's edge, building pools and water parks along the river.
Other cities are also inching closer to the water. Paris set up water playgrounds, parks, and beaches along the Seine. The mayor aims to have the water clean enough to swim in by 2024. To offer swimming right in the city center, Vienna submerged a floating pool in the Danube canal.
Turn in your water wings for a paddle.
Recreation in the water is more than swimming. Here are just a few examples of what some urban water-lovers love to do when clean water beckons:
Oklahoma City isolated a section of the Oklahoma River to build an 11-acre whitewater kayaking site.
In Hamburg, sports enthusiasts take a break from the beaches along the Elbe River and do some stand-up paddling in its vast network of canals.
In Denver, residents hop on inner-tubes to float down a section of the South Platte River.
Endless lanes of urban swimming in a city near you
For many, swimming in urban waterways remains a dream. Berlin and London have created grand urban swimming schemes for their rivers, but are no closer to realizing them. In New York, the currents of the East River are too strong. Instead, plans for the + POOL, floating pools that filter the river water, are finding support. 
Portland, Oregon, had more success with a small-scale, grass-roots project called "The Big Float". Once a year, a festival takes place with a parade that leads swimmers and inner-tubers down to the river to float. The event has successfully changed people's perceptions about swimming in the Willamette River and motivated them to be invested in protecting its resources.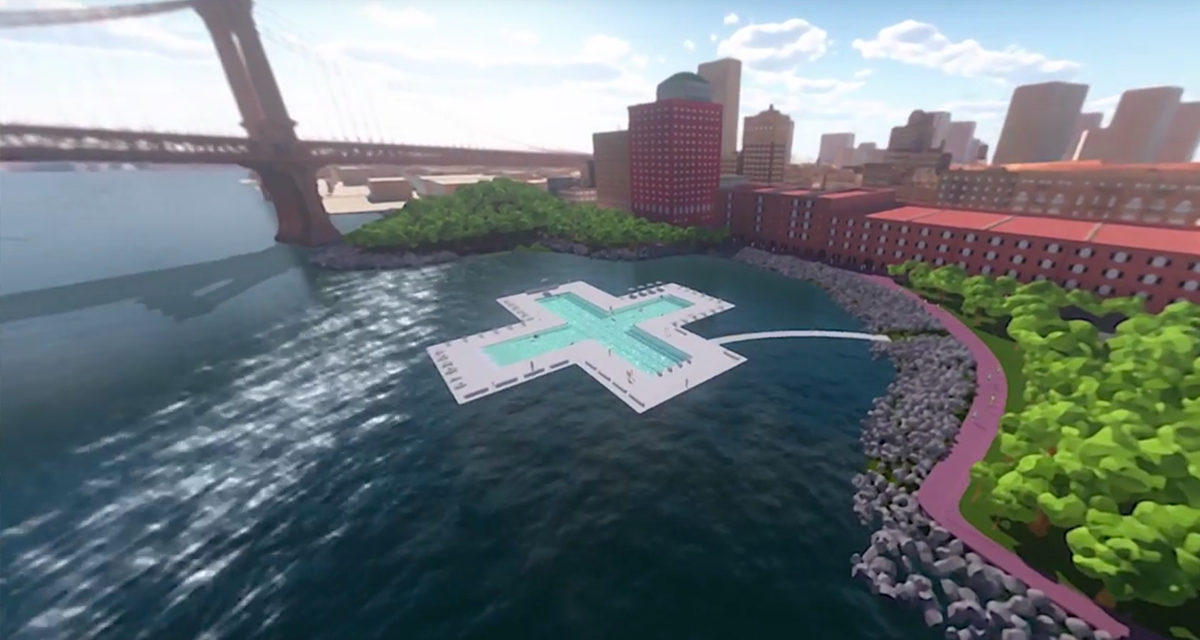 So take the plunge!
Cities increasingly see that providing accessible waterfronts is not only good for economic revitalization and overall quality of life but also for water recreation. Residents and visitors will come time and again and feel invested in policies and activities that keep cities and their water clean. So the next time you're planning a city break, don't forget to pack your bathing suit. After a visit to the museum, you may be ready for a dip at the downtown waterfront. Let us know what new urban swimming spot you discovered!