Urban Lifestyle
Forward-looking innovations in people transportation
Designers of all types – from product designers to architects and engineers – play an important role in ensuring people's health and safety. Generally speaking, that role has always boiled down to the axiom of "do no harm". That is, products should not injure people via contact with electric currents or moving machinery. As a result of the Covid-19 pandemic, designers are now thinking beyond "avoiding harm" and also considering how products can "protect and prevent". They say necessity is the mother of invention and for the latest innovations in urban mobility, it's all about protecting users.
An urban lifestyle for the future –  By first recognizing the impact of our city lifestyles, we can pave the path for sustainable economic development and a brighter, greener future.
2090 views
What's now a trend may soon be law
Innovative product designers can lead the way in creating new solutions that keep people safer and healthier, particularly in cities and places that attract large crowds such as shopping malls or cinemas. These product innovations will become industry standards, and after that, may even become law.
The international regulatory landscape and product safety requirements are changing rapidly. Things like touchless technologies, automatic disinfection, and improved indoor ventilation systems may soon become legal requirements in many countries. Products like these are already subject to safety testing but those testing requirements will almost certainly change to include aspects of infection prevention as a result of the Covid-19 pandemic.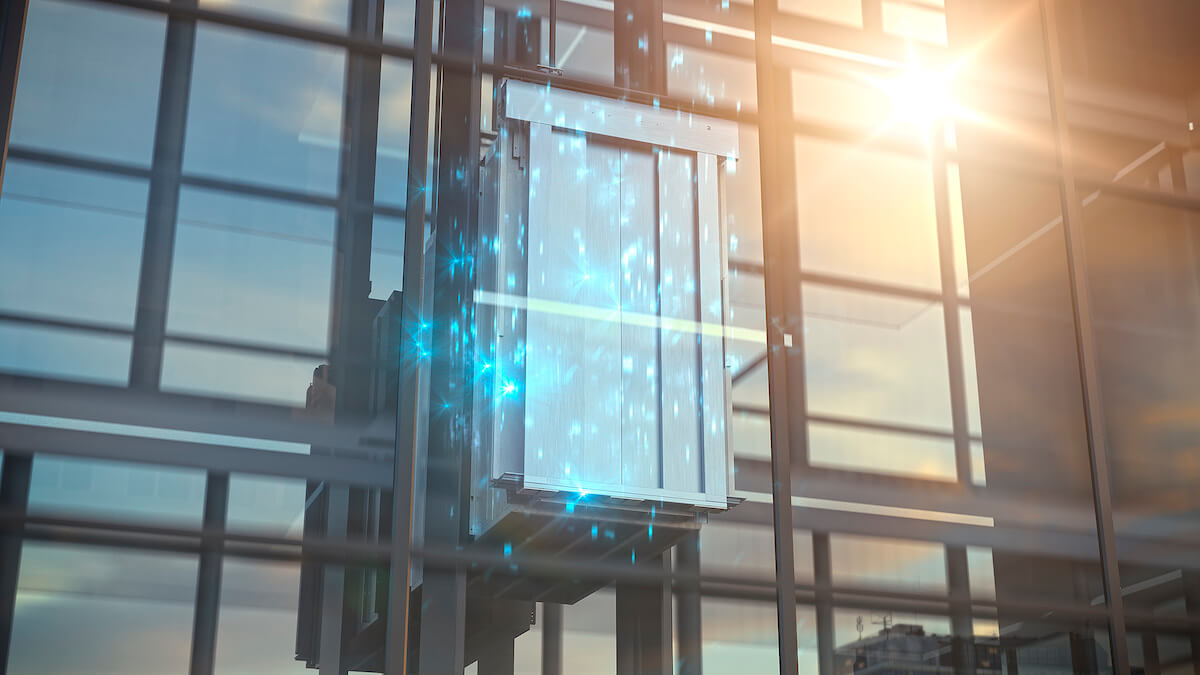 How this trend affects urban mobility solutions
Millions of people use elevators, escalators, and moving walks every day. Each and every passenger deserves to feel safe and trust in the hygienic conditions of these mobility solutions whether they're touching a public surface or breathing air in a closed cabin.
The future of urban transportation will be touchless, app-based, and dedicated to the safety of people. In cities, airports, malls, and public transport systems, these mobility solutions have to be more than safe. They must protect passengers from the transmission of bacterial and viral particles. To do this, product designers are focusing on three areas: cleaning technologies, touchless solutions, and social distancing.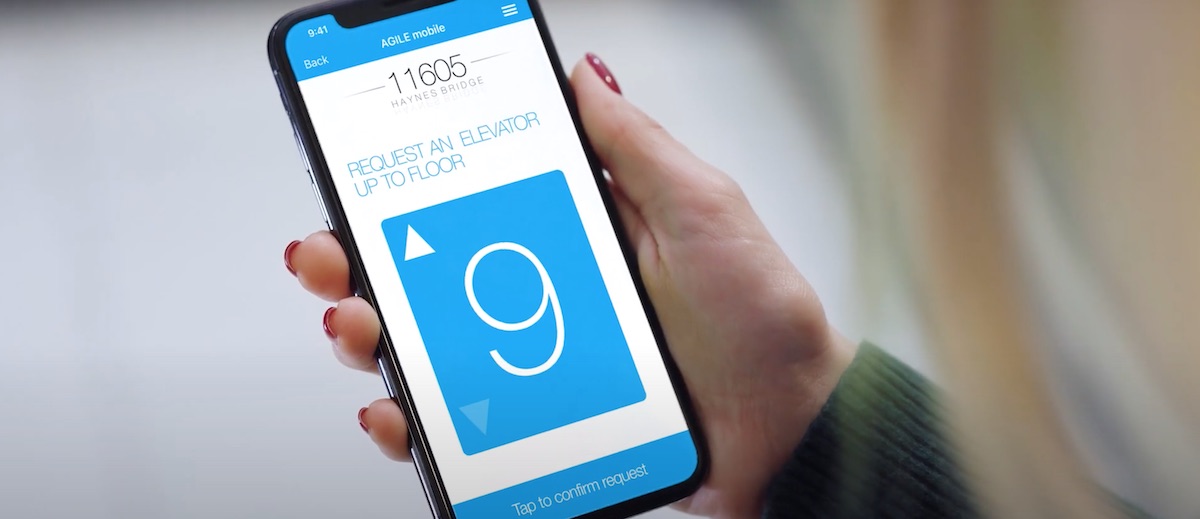 Touchless technologies are gaining ground
Keep it clean (all the time)
We can't expect cleaners to disinfect surfaces every time someone touches them – so what can we do? Luckily, there are already many solutions available.
Copper has been used for centuries for its natural antimicrobial properties. It's for this reason that hospitals frequently use copper for touch surfaces like door handles and faucets. It's also an excellent choice for common touch surfaces in cities, such as elevator buttons.
thyssenkrupp Elevator also recently announced its offer of escalator handrail sanitizers that continuously disinfect the handrail with UV light. Users can now hold the handrail to protect themselves from falling with no fear of germs. The company is also addressing the possibility of infectious particle transmission in elevators with new air purification systems that utilize special filters along with UV-based solutions.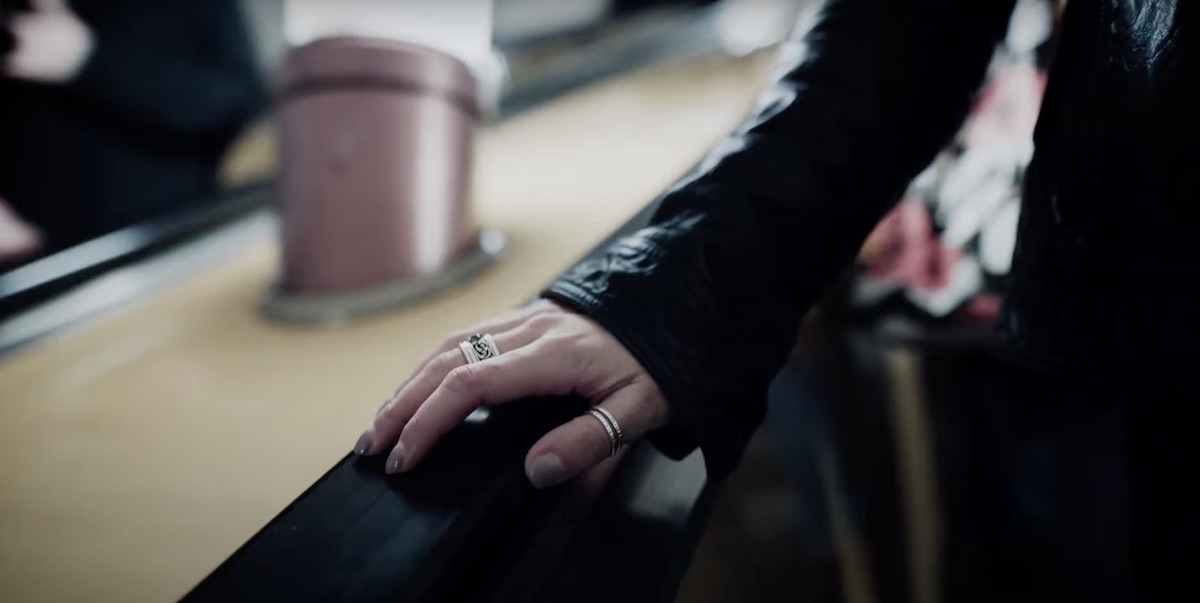 See how the escalator handrail cleaner works
Touchless solutions eliminate surface contamination
When it comes to escalators, holding the handrails will always remain an important safety precaution but in many other cases, "touchless solutions" are the best way to stay safe and avoid surface contamination. For example, many building owners are installing toe-to-go elevator call buttons. These allow users to tap the buttons with their foot and thereby keep their hands clean.
Many users are taking the "no-touch, no contamination" idea into their own hands with solutions like the tKey. These little tools can be hung on a key chain and used for tasks such as opening doors and trashcans, pushing buttons, and even navigating touchscreens. Smartphones are also gaining ground as touchless solutions, with apps that act as electronic door keys, paperless security credentials, and elevator controllers.
Facility operators can also benefit from remote monitoring of building systems, as well as predictive maintenance solutions that ensure that building systems, such as elevators or HVAC, can be repaired before they break down. For elevators, this prevents crowding in the lobbies, while for HVAC it helps prevent periods of poor ventilation which could result in airborne droplet infections.
Robotization might also become a more common method of reducing human handling. Robots can already deliver supplies from hotels, warehouses to production areas, and they can even be used in hospitals. Doctors, nurses, and patients can receive medical supplies that have not been touched by a human hand with robots that can travel in elevators. In terms of "futuristic technologies", everything is moving faster at the moment.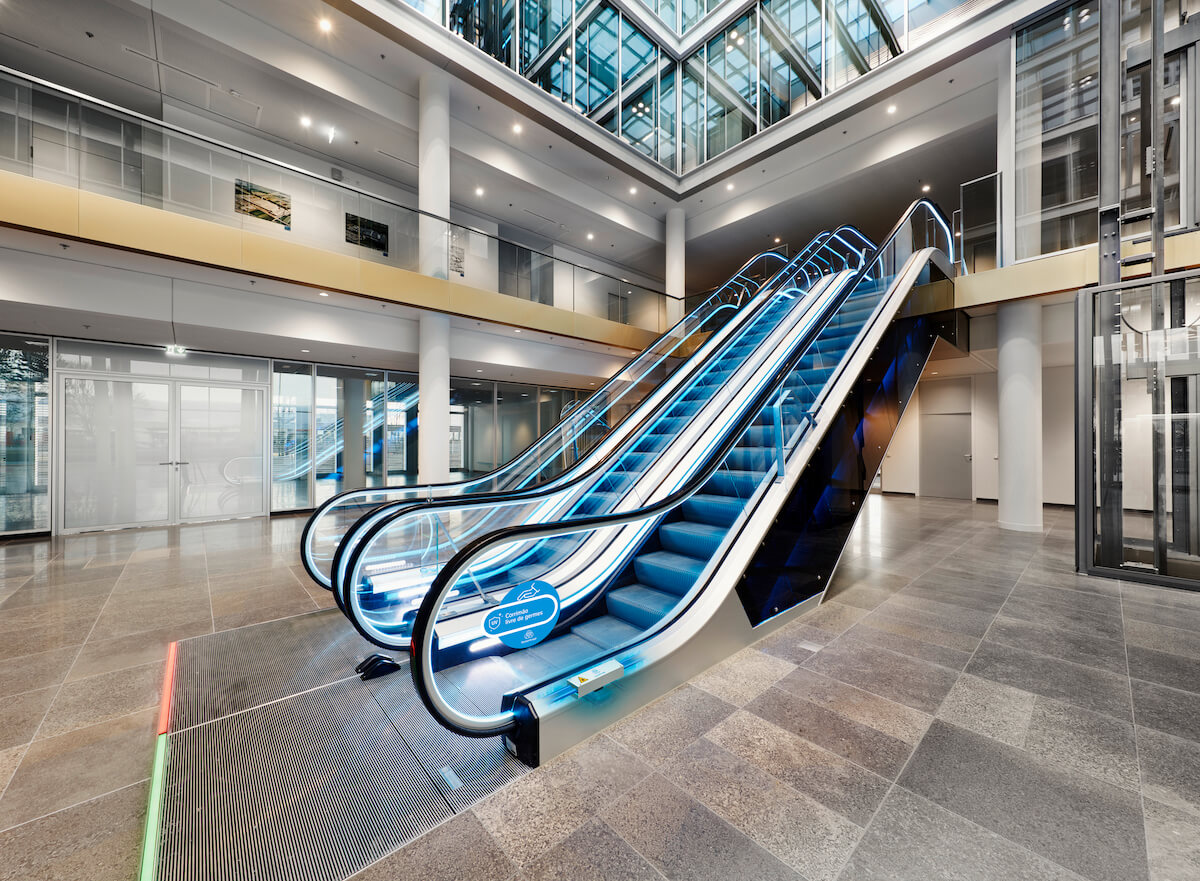 Social distancing solutions
Social distancing is the only area of these new hygiene and safety measures that will only be valid during times of an acute pandemic. However, the ability to quickly implement social distancing will remain with us forever. For building owners, there might even be liability issues if they don't have contingency plans in place.
When it comes to elevators, destination dispatch systems like AGILE can be adapted to limit the number of passengers per cabin. Remote monitoring, mentioned above, can also be used to help the building managers manage traffic flows. They can balance the needs of social distancing in elevators and passenger waiting times to prevent crowding in lobby areas. Service providers can be called upon to keep floor markings permanently in stock to provide social distancing services whenever needed.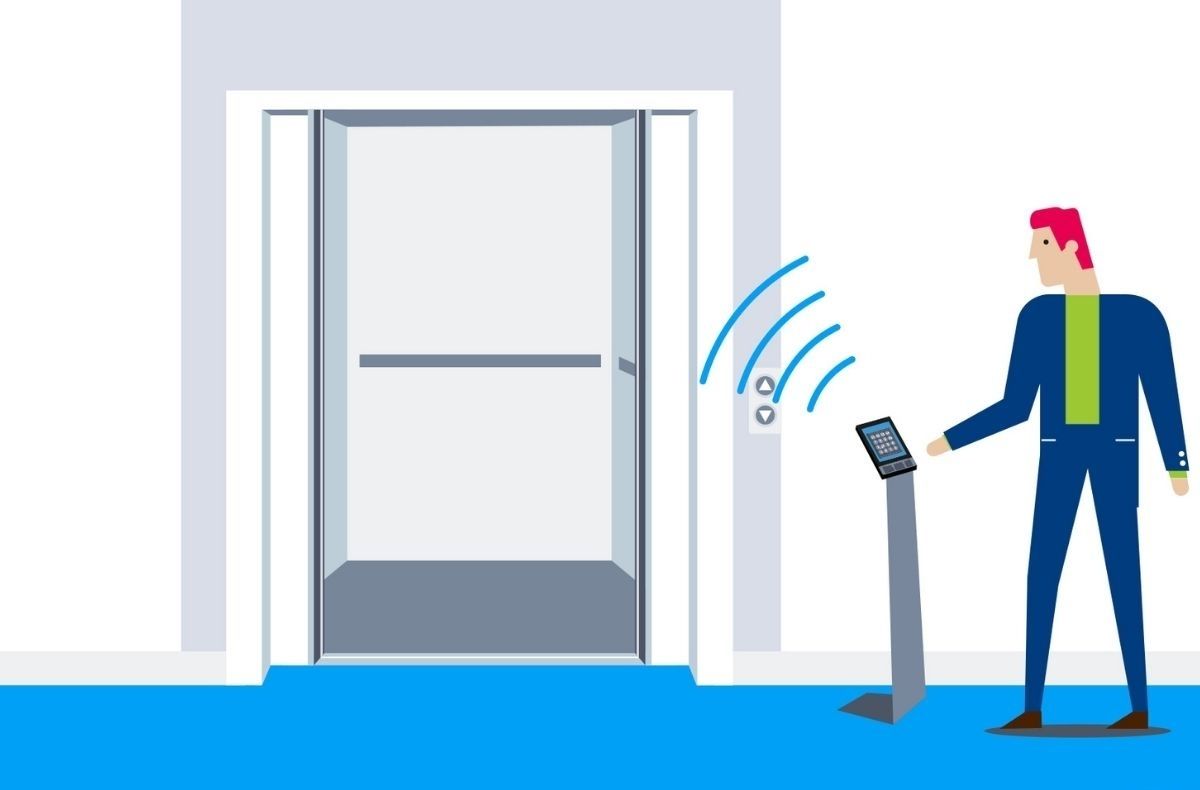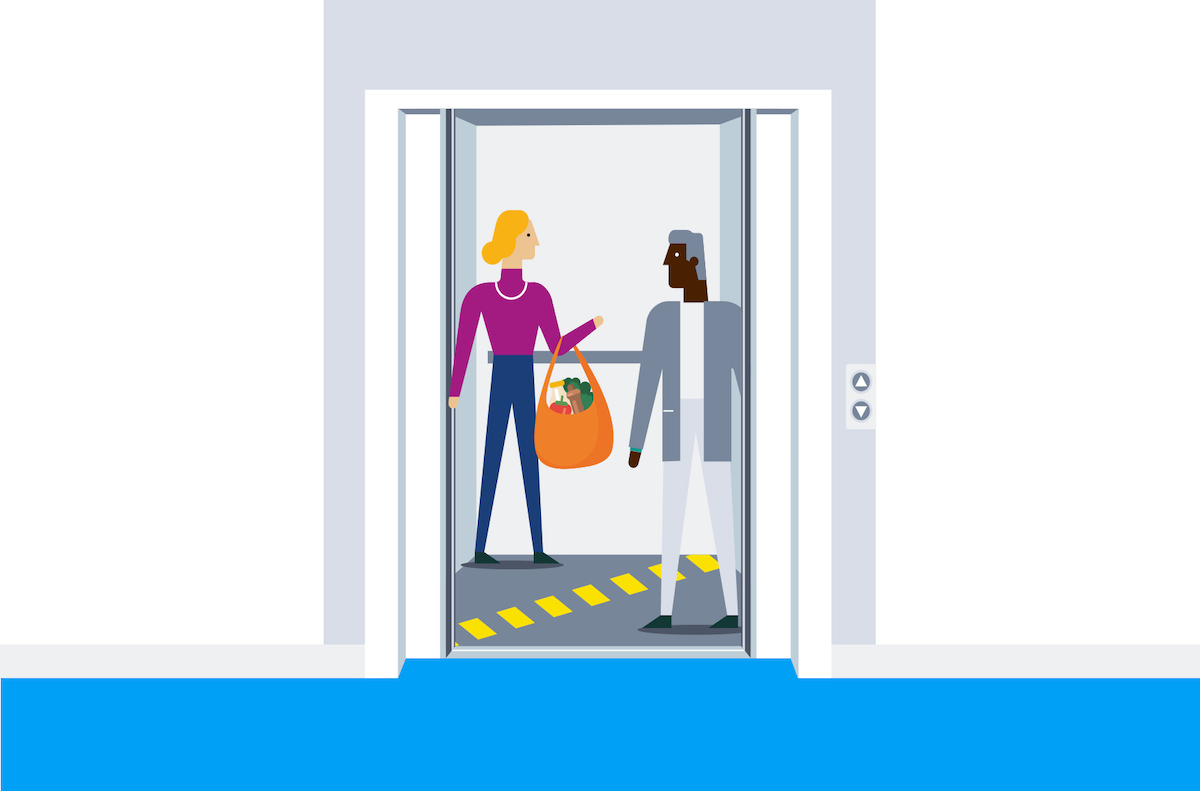 A unique elevator offers unique solutions
When multiple elevator cabins are allowed to circulate within two shafts, such as with MULTI, many options are available to ensure excellent hygiene, touchless operation, and social distancing. Since the cabins in a MULTI elevator are generally standard in design, it would be possible to order or rent additional cabins to ensure more effective social distancing without increased waiting times.
Additional cabins would also make other operational modes possible. With more cabins available, it would be possible for each cabin to stop after each cycle for UV-based disinfection and a complete exchange of cabin air. It would also be possible for the doors to automatically open at each floor or at each sky lobby, making touchless elevator travel possible.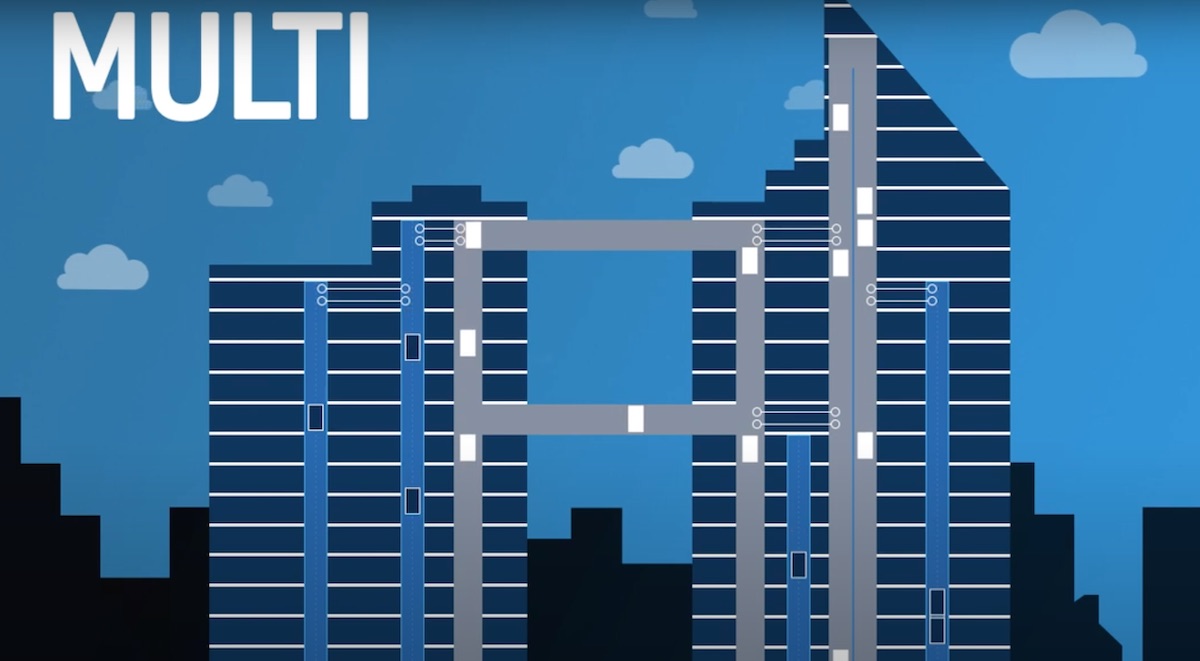 MULTI offers many options for improved hygiene
Innovation at the heart of new hygiene and safety solutions
The Covid-19 pandemic looks destined to change many things. The number of people willing to ride in an elevator at one time, for example, might be permanently reduced. Even if things don't change much, the pandemic has taught us some lessons about the importance of including preventative hygiene measures as a normal aspect of product safety.
Hygiene and touchless technologies will always benefit people and help stop the spread of all kinds of viruses, germs, and bacteria. Even if these new innovations just help reduce the spread of the common cold that alone will increase employee productivity and the output of our workforces.
The bottom line: product designers can help to keep the public safer and healthier through new innovations and they have the obligation to do so.