Technology
The rope-less revolution begins now – first full-scale MULTI goes into operation
The announcement of MULTI in 2014 was celebrated with a massively popular video. Since then, it has been the subject of widespread interest and recognition, most recently receiving Gold in the category of Transportation & Logistics at the 2017 Edison Awards.
Now, MULTI is ready to go live. The medieval town of Rottweil, Germany, may seem an unusual place to test such futuristic technology, but in many ways it is the obvious choice. The new elevator-testing tower there is itself on the very cutting edge of applied science. It was also specifically designed to test MULTI – and on June 22nd, that is exactly what it will do.
Using fewer resources for bigger change – What makes the world go around? Innovative technology. And in mobility, building, energy and manufacturing, especially green innovations are changing how people interact with and shape their environment.
18647 views
"We believe MULTI is a genuine game-changer that will truly transform the way people move, work and live in our built environment, reducing passenger waiting times and requiring significantly less space within a building. MULTI truly represents a landmark revolution in the elevator industry."
Andreas Schierenbeck – CEO, thyssenkrupp Elevator
Let the festivities begin
A full day of activities awaits the guests attending the unveiling of MULTI. The agenda includes presentations on every aspect of the MULTI, from a review of its maglev system, multi-level braking and inductive power technology, to a discussion of its interior design,an inspection of the testing shafts in the new towerand an exclusive on-site conference hosted by the Council on Tall Buildings and Urban Habitat.
However, the main event addresses a central issue in the future of mobility. At the stroke of noon, MULTI rises – and the "rope-less revolution" begins. MULTI is the world's first elevator system that altogether dispenses with cables or ropes. At first, that may sound like an odd thing to celebrate. But it is this 'odd thing' that opens up the possibility of an elevator that can go up, down, right, left – offering passengers a previously impossible opportunity to move about freely within buildings, and beyond.
Make no mistake: this widely anticipated technology has the potential to revolutionize urban life, from underground subway construction to the design of buildings. And, as of June 22nd, 2017, the first fully functional unit is in use, in Rottweil, Germany.
"'This isn't just an ordinary up-and-down lift!' announced Mr. Wonka proudly. 'This lift can go sideways and longways and slantways and any other way you can think of! …You simply press the button… and zing! … you're off!'
'Fantastic!' murmured Grandpa Joe."
Charlie and the Chocolate Factory by Roald Dahl
Not a game – but a game-changer
Charlie and his Grandpa Joe were amazed by the Wonkavator, Willy Wonka's clever invention. But how was author Roald Dahl to know that – 50 years after his book was published – the fiction was set to become reality? Unlike the Wonkavator, however, MULTI cannot fly, or at least not yet! But what it can do is almost more fantastic.
First of all, look at the benefits for investors and building owners. Since MULTI can run multiple cars in the same shaft at the same time, the service core can be smaller, while still improving mobility levels. That can lead to an increase in the usable floor space available of up to 25%, which translates into a decidedly healthy ROI (return on investment).
Second, look at the impact on building design. With the ability to move people both horizontally and vertically, architects have an exciting new tool that allows them to experiment with new geometries. MULTI joins an already growing trend where bold new designs, innovative performance materials and experimental science are already changing the shape and style of the buildings of today.
Then there are the urban planners. URBAN HUB has previously looked at how MULTI also offers cities some unique ways to better connect people with public transportation. We've also taken a speculative view at how daily life might look in the not-so-distant future. Naturally, MULTI is an integral part of that, connecting buildings and spaces in previously unimaginable ways.
And for everyone, MULTI delivers energy savings and greater sustainability. You can see why it's called a game-changer.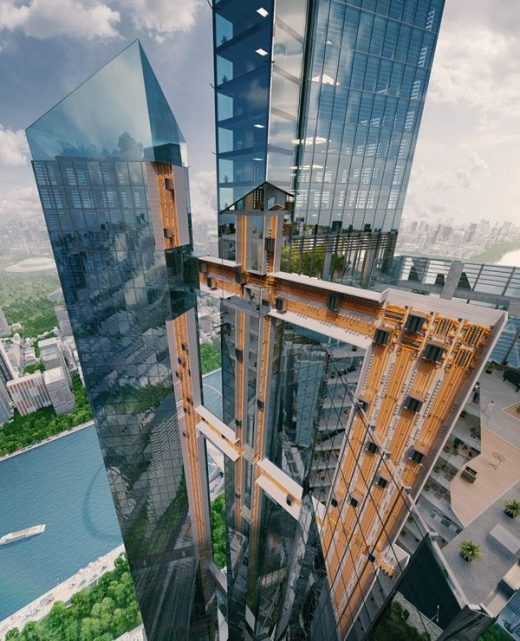 The winning number is… 160!
The festivities surrounding the unveiling of MULTI also mark thyssenkrupp Elevator's celebration of the 160th anniversary of the world's very first elevator. In recognition of the 'moving' events of both 1857 and 2017, a number of representatives of the global building industry will attend, including architects, developers and engineers – 160 of them, to be exact!
Among the distinguished guests is Antony Wood, Executive Director of the Chicago-based Council on Tall Buildings and Urban Habitat (CTBUH). CTBUH is a not-for-profit organization, and "the world's leading resource for professionals focused on the inception, design, construction, and operation of tall buildings and future cities." In addition to its research and thought leadership in the subject of urban buildings, CTBUH provides a free, online database on tall buildings, and is the de facto arbiter of such designations as "The World's Tallest Building".
An architect by training, Antony Wood has been responsible for revitalizing CTBUH's work since 2006, when he assumed his current role. He is active in every facet of CTBUH's work, including his leadership of CTBUH's Tall Buildings and Sustainability Working Group.
"MULTI has the potential to be the 'holy grail' of the elevator industry, and provide the key to transforming the industry at large. It will change the way buildings are designed, allowing for more efficient core designs, as well as better connectivity in buildings. With MULTI, the sky really is the limit."
Antony Wood , Executive Director, CTBUH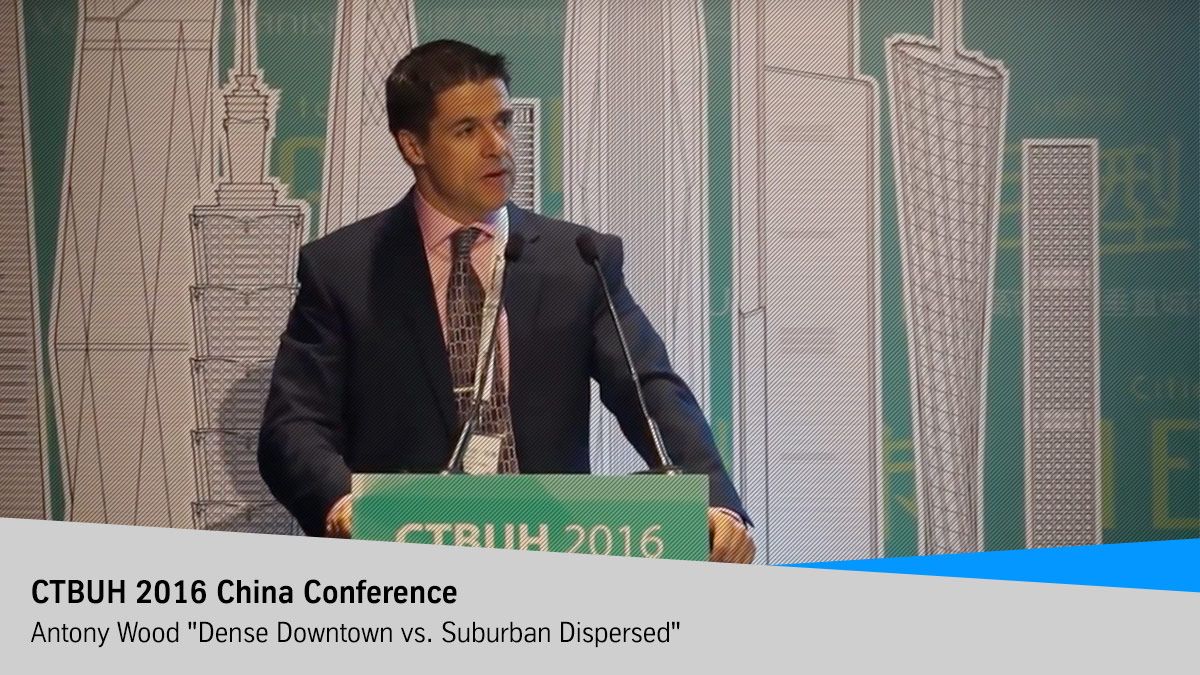 MULTI also has a job waiting – in Berlin
As if the excitement of fully operational testing is not enough, MULTI is already looking forward to its first commercial installation at the new East Side Tower in Berlin. The 140-meter office building near the Mercedes-Benz Arena is slated for completion is 2020. According to investors, this is a "lighthouse project for innovative building and utilization technologies".
OVG Real Estate, a leading real-estate developer (and the largest in the Netherlands), is in charge of the East Side Tower project. Founded in 1997 by Coen van Oostrom, the firm has gradually evolved into one of the world's leading proponents of smart, "green" buildings. For example, OVG's HumboldtHafenEins project was awarded the "greenest office building in Germany" in 2015, with a DGNB (German Sustainable Building Council) Certificate in Platinum.
Another OVG project went even further. In 2016, The Edge – a 40,000m² building in Amsterdam – was awarded British rating agency BREEAM's top award for worldwide new office construction. The Edge scored the highest sustainability score ever recorded: 98.4%. By some measures, that makes it the greenest building in the world or, as Bloomberg called it, "The Smartest Building in the World." MULTI is in good hands.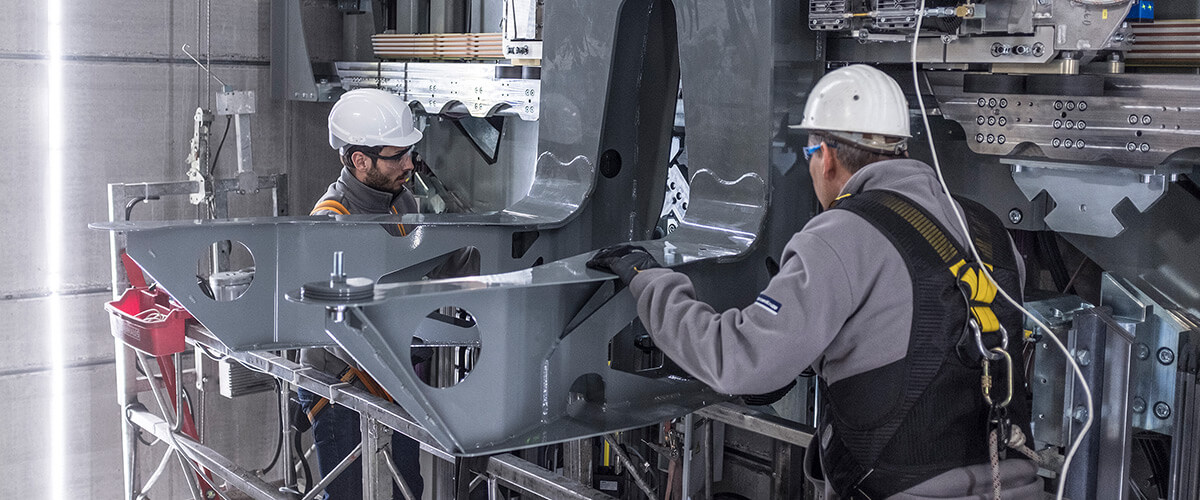 "We are absolutely delighted to be the first customer of this forward-thinking new technology. We hope that the East Side Tower will become a new landmark on the Berlin skyline. Such a flagship project demands an intelligent, innovative and sustainable building design – and MULTI will deliver exactly that."
Coen van Oostrom , CEO, OVG Real Estate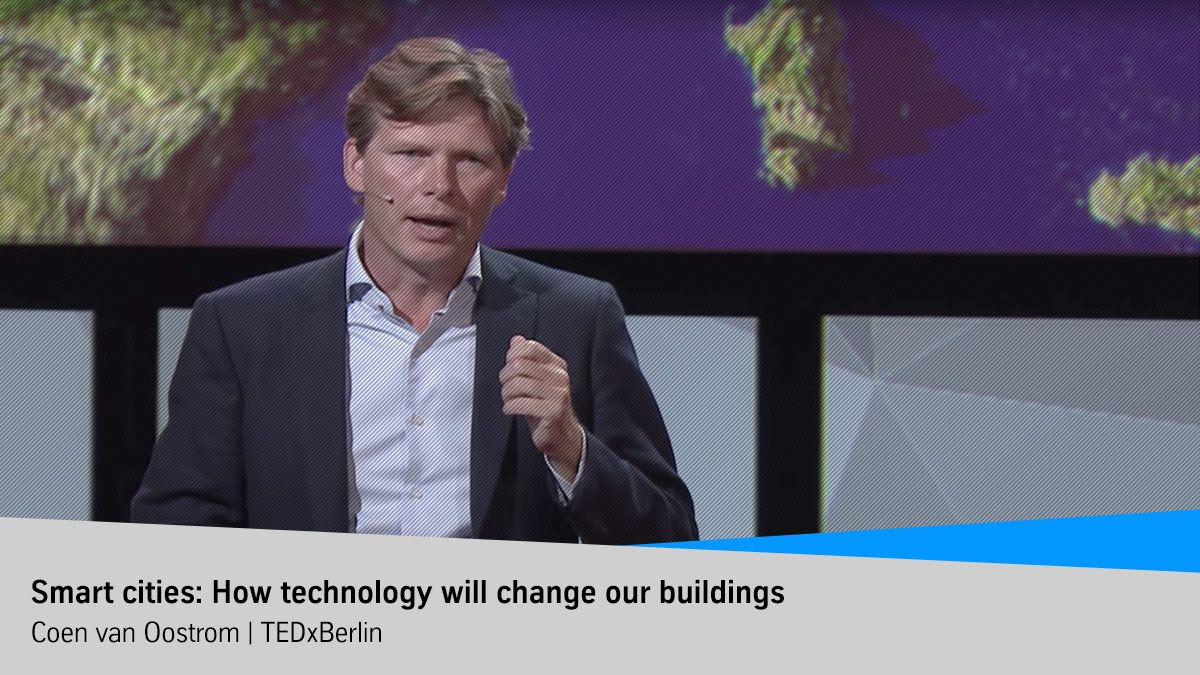 Celebrating the end of the rope
Rottweil – town of towers. And even though the new elevator-testing tower there doesn't officially open until October 2017, it has already earned a place in history. Once the crowds go home, MULTI's work will continue, preparing it for Berlin, and for the many other cities it is sure to call its home, as it now finally begins its true mission of revolutionizing building design and urban planning. June 22nd is the first day of this reality – the day MULTI became reality – and the first of many successful days yet to come.