Technology
Say goodbye to downtime and delays with predictive smart technologies
It was a hard commute, and you're late to the office. Maybe it was car troubles or a cancelled train, but you're happy to finally be in the building. You speed-walk past reception, trying not to look like a lunatic. As beads of sweat rise on your forehead, you look forward to a brief respite in a quiet elevator.
But then you see it: one working elevator, one "out of order". Should you join the already long line and prepare your apologies for an embarrassingly late arrival? Or should you take the stairs and show up to the meeting disheveled and out of breath? At least you have a choice, you think, as your colleague Paul greets you from his wheelchair.
Using fewer resources for bigger change – What makes the world go around? Innovative technology. And in mobility, building, energy and manufacturing, especially green innovations are changing how people interact with and shape their environment.
11217 views
Our bright and not-so-distant future
What do you remember most: all the uneventful trips where everything went well, or those few times the technology you were depending on broke down? While such hindrances are really not that frequent, they add up to a lot of wasted time.
Let's just consider elevators. More than one billion people ride elevators every day. There are twelve million elevators in the world. If you calculate all the downtime in a single year, it adds up to over 190 million hours. That's a lot of lost time for a lot of people. And these figures are sure to grow along with increased urbanization – unless smart technologies can do something about it.
Fortunately, change is on the way. , elevators will be connected and running on advanced technologies that ease transportation, considerably increasing uptime. And we don't have to wait another five or ten years: the technology is available now.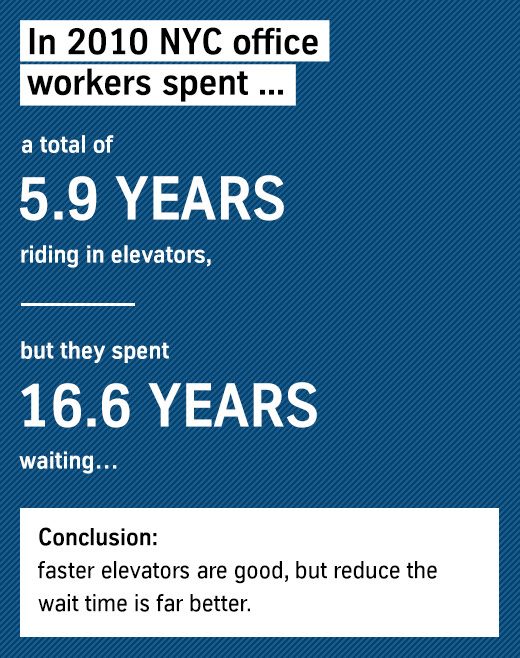 Technology that supports technicians
We need to empower our experts with the latest predictive technologies. Experienced technicians already react quickly when help is needed, but what if they could take preventative action before things go wrong? 
We've been hard at work developing technology that monitors machines, analyzes data and learns how to detect and report on the current state of health in our equipment. This alerts a service experts if intervention is required soon.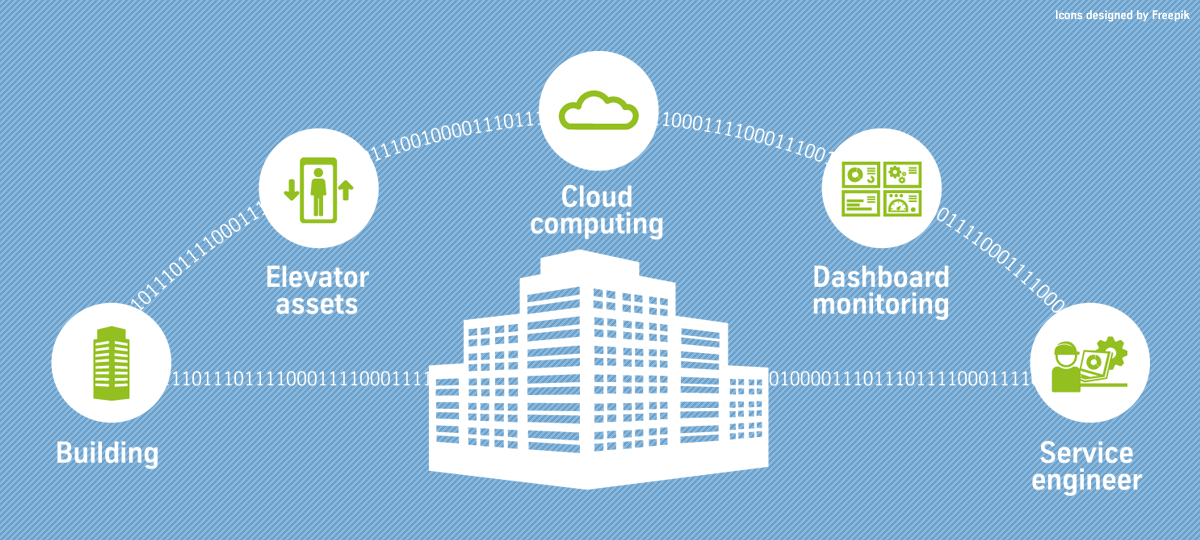 Real time data collection from elevators combined with the power of cloud computing and advanced analytics such as elevators' machine learning  are all coming together to help service technicians peer into the future – like a crystal ball they keep tucked away in their toolkit. It may sound complicated, but it's really easy to understand if we look at a specific example.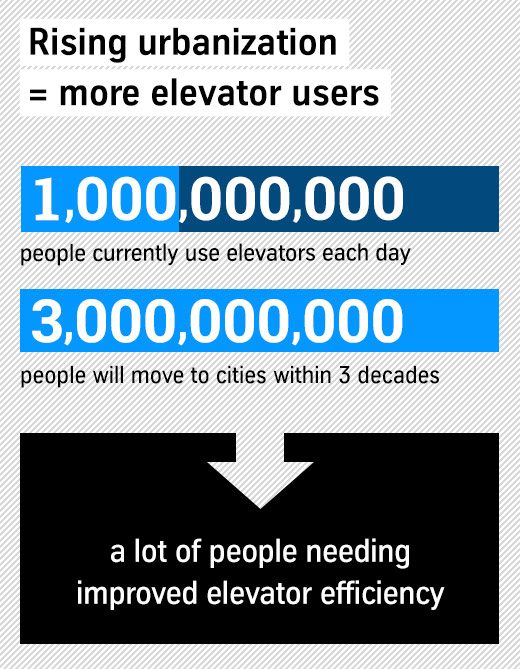 Perpetually functional elevators
Like all machinery, elevators produce a lot of data that traditionally had gone unrecorded. Considering all the elevators in the world, there's an unbelievably huge mass of information just waiting to be analyzed, and these analyses can teach us how to predict asset behavior.
How does it work? Millions of systems around the world supply data to the cloud. Advanced analytics recognizes that a particular vibration is highly correlated to an impending pulley failure. From that moment on, well-informed service technicians can plan to fix the issue (not yet a problem) while the elevator is not in use.
thyssenkrupp Elevator – in collaboration with Microsoft – is rolling out just such a solution called "MAX". Its data driven capabilities empower the ecosystem, turning elevator service technicians into champions of mobility and building efficiency.
Introducing "MAX"
Thanks to the power of the cloud, machine learning and the Internet of Things, service technicians are growing wings – and becoming the guardian angels of the elevator industry. Find out more from the MAX website, thyssenkrupp Elevator and Microsoft.
Experience the revolution that comes when we empower service technicians with state-of-the-art tools, and help them reach their maximum potential. Watch the video.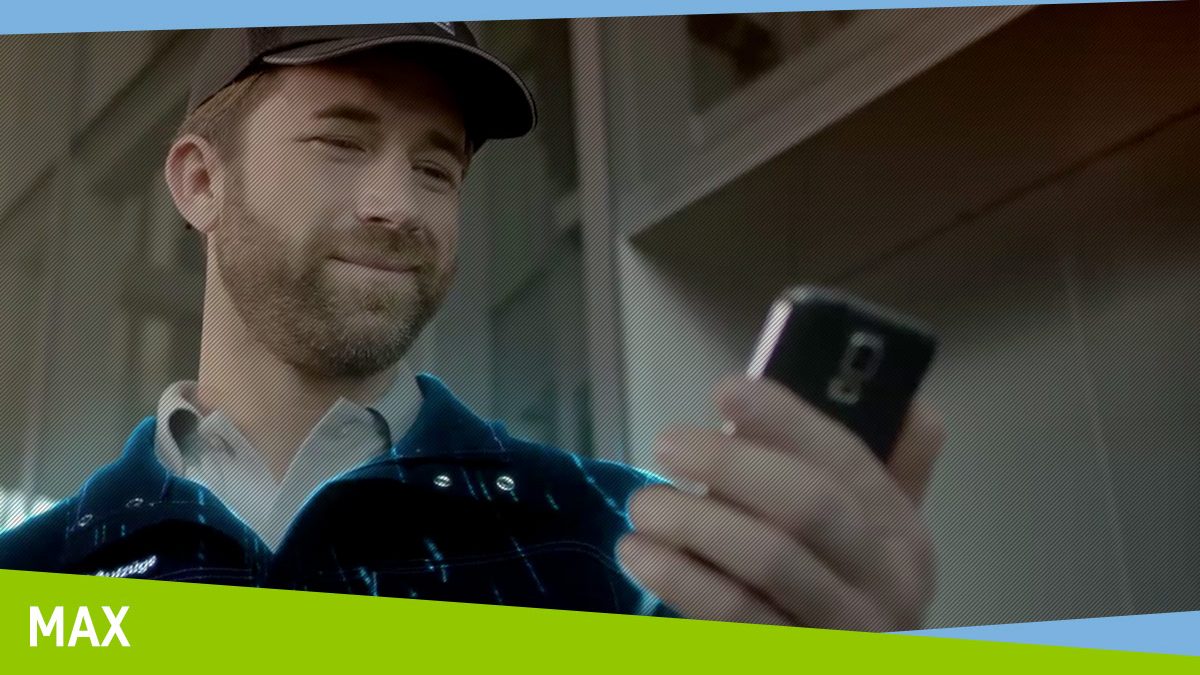 No interruptions for building owners and users
It's official: We are one step closer to the realization of a perfectly efficient smart building. A building that anticipates user and owner needs, while at the same time providing an attractive and sustainable place to live and work.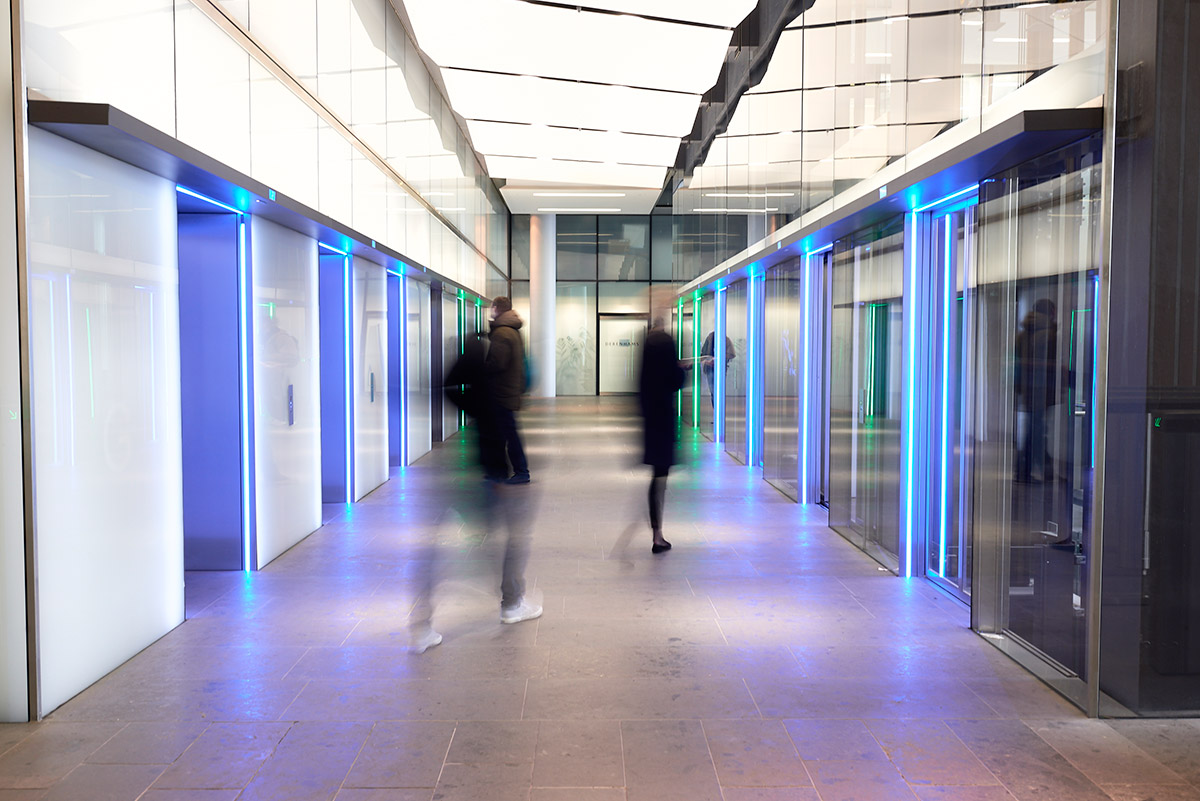 Building managers and architects can be sure that the flow of people will not be disrupted by unscheduled elevator repairs. Building managers can plan and coordinate visits from their best friends: the service technicians.
With these new guardian angels of transportation inside buildings, the stress of dealing with emergency repairs is replaced with the ease of scheduling pre-emptive maintenance, whenever it's convenient for the building owners and users.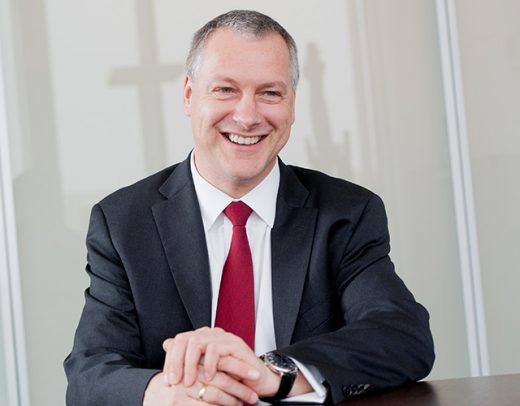 "Cities need innovations that respond to the challenges of urbanization. There is an urgent need to move from reactive to proactive maintenance. We are very pleased to partner with Microsoft, pioneering the digital era by transforming the future of maintenance services."
Andreas Schierenbeck
CEO of thyssenkrupp Elevator
"Building on our trusted cloud platform, Microsoft Azure IoT capabilities are connecting millions of systems for thyssenkrupp, helping them integrate and analyze their data so they can move from reactive to proactive business models. Through intelligent data, thyssenkrupp is truly transforming their business and the way they engage with building managers."
B. Kevin Turner
COO of Microsoft Corporation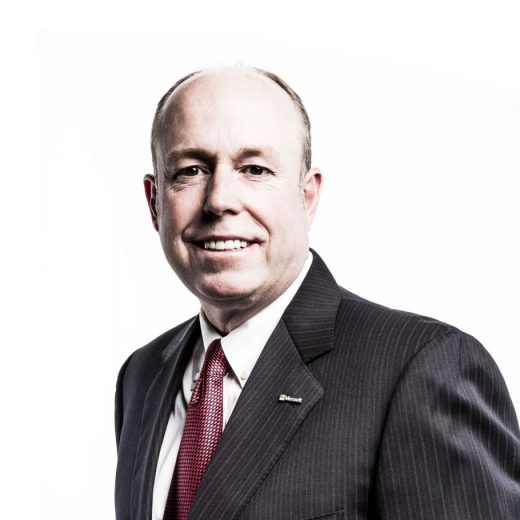 Life in the smart world
Imagine how similar innovations could transform the way we experience buildings, public transportation and cities in general. Someday, predictive developments will help ensure that all the technologies we depend on function perfectly – with no waste and all issues fixed before they become problems.
What if a city's traffic lights and public lighting were coordinated to help police and emergency services improve response times? It's already possible. The cloud can even monitor roads and public transportation to optimize the flow of traffic in real time. Trains, escalators, planes – someday, none of them will let us down. And imagine the potential inside our homes – who wouldn't want things that get repaired before they break?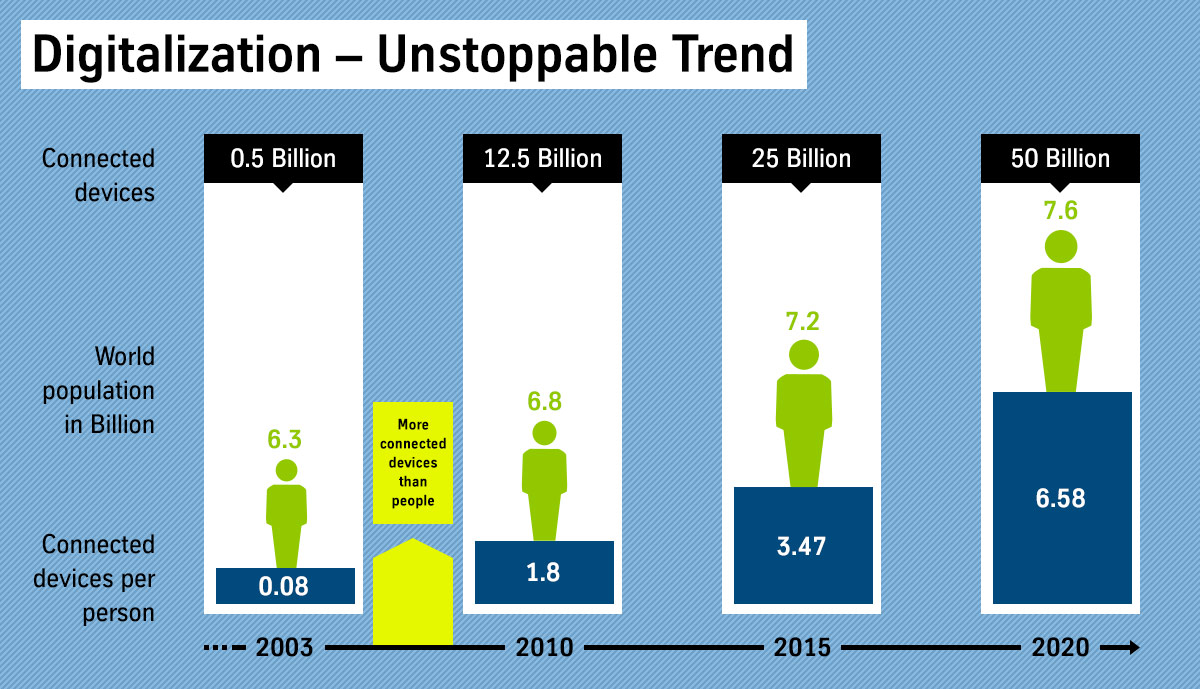 As more and more predictive maintenance innovations roll out, people – especially those in cities – will notice big improvements in their day-to-day lives. Countless cities are already fantastic places to live and work. And they're going to keep getting better, until cities are undisputedly the best place for human beings to be.