Technology
Mariza Fraser uses technology to help people stay in their homes
Many people find success by doing what they love. Mariza Fraser, Senior Sales Manager at thyssenkrupp Home Solutions in the UK, is no exception. She thrives on seizing the opportunities each day brings and on connecting with people. Her knowledge of her customers and her market as well as her drive clearly motivate her sales team as well. This year, they received a prestigious in-house award for their sales numbers. URBAN HUB takes a closer look at the secret of her team's success, and the rise of home mobility solutions in the UK.
Using fewer resources for bigger change – What makes the world go around? Innovative technology. And in mobility, building, energy and manufacturing, especially green innovations are changing how people interact with and shape their environment.
3631 views
Traveling to success in sales
Mariza Fraser, originally from South Africa, says her passion for sales began with a love of traveling. Both pursuits require a forge-ahead attitude, and an openness to unexpected opportunities, wherever they lead. "You may not always succeed, but if you go for it, you will always learn and grow," says Mariza.
Words of wisdom her sales team have clearly put to good use. This year Fraser and her team received an award for their sales numbers. Her career path across continents and various sales fields has garnered Fraser a wealth of expertise that will certainly help as she and her team as they expand the homes solutions business in the UK.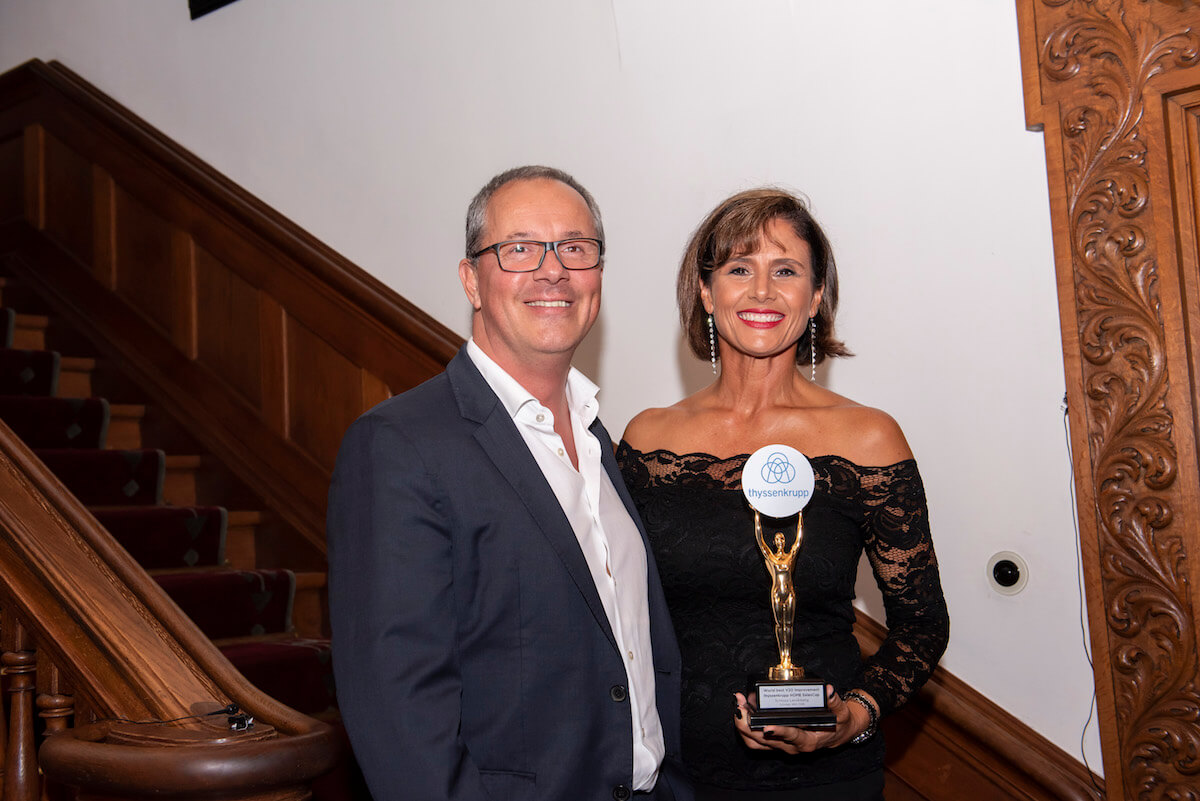 Getting to know the people and culture
Much like her world-traveler alter ego, Mariza, the sales professional, finds that understanding the local culture is key to making the most out of an opportunity. "It's important to understand how people think and how they make decisions."
In a previous sales job for a German pharmaceuticals company, she quickly realized the cultural importance of conducting business directly and efficiently. When Mariza began at thyssenkrupp six years ago in B2B sales, she drew on that knowledge to forge partnerships in German-speaking countries. Yet, when expanding her territory into the Baltic states, she learned to shift gears, as she realized business there revolved more around relationships and trust.
In addition to learning how to understand various local business cultures, Mariza had also gained vital experience running her own company, distributing women's fashion-wear in Europe and Africa. Understanding the rise and fall of trends in such a competitive field taught her a lot – including what to avoid in global sales work.
Now in the UK with thyssenkrupp Home Solutions, Mariza navigates a new challenge: driving B2C sales for a German company in the climate of Brexit. Her very personal, hands-on approach, mixed with a drive to see the UK's market potential fulfilled, is proving that she's well up to the task.
"While thyssenkrupp's home solutions are premium products in the UK market, when you meet the customer on equal footing and show them you understand their needs, they are interested in knowing why we are different, and it builds from there."
Innovation to meet real people's needs
Mariza's team is responsible for selling two types of mobility solutions directly to the market: stairlifts and home lifts. This area of sales offers a unique opportunity to merge an interest in high-tech innovation with an ability to understand a customer's very individual needs. Again, Mariza's desire to dive deeper into her environment makes a difference.
"In the UK, people don't move around a lot. They tend to stay in the area where they grew up, and their family is close by." So Mariza's team makes home visits and helps people to envision a stairlift as a "step forward" in ensuring they stay in their homes longer. And today's aging population hardly shies away from technology.
Take, for example, the HoloLens: with it, customers can actually see what the stairlift will look like in their home. Mariza adds, "They are fascinated by how it measures the steps, and many have requested to see what it looks like. A virtual reality rail with the chair is then projected onto the stairs and the customer can look at it from different angles."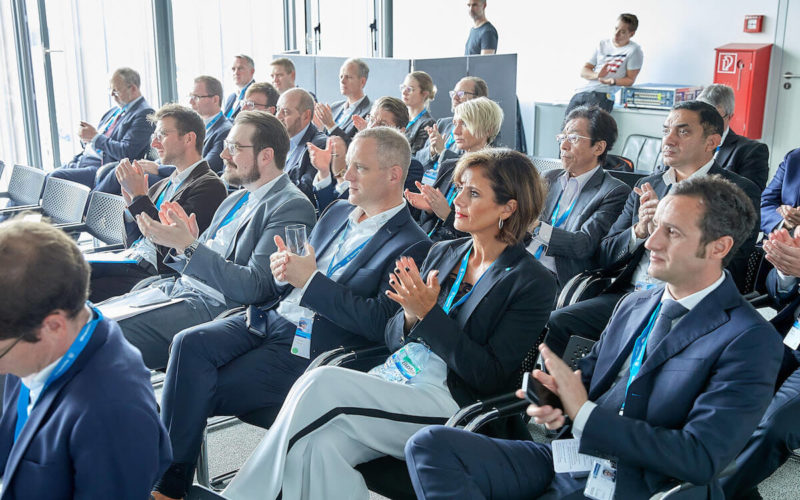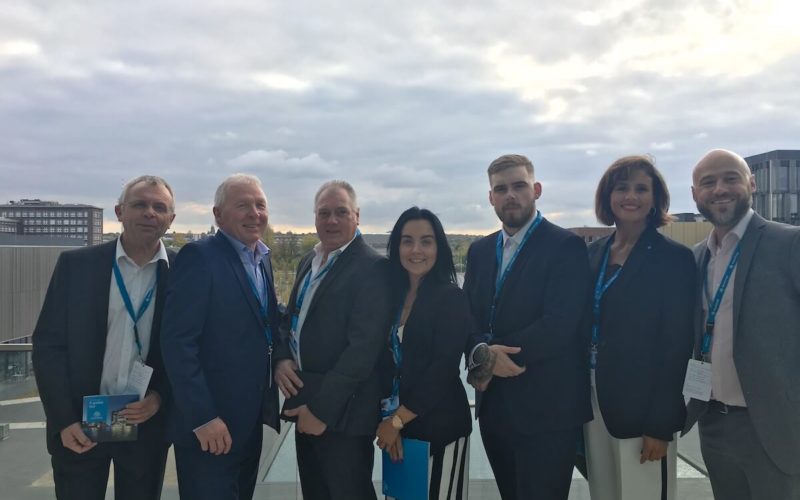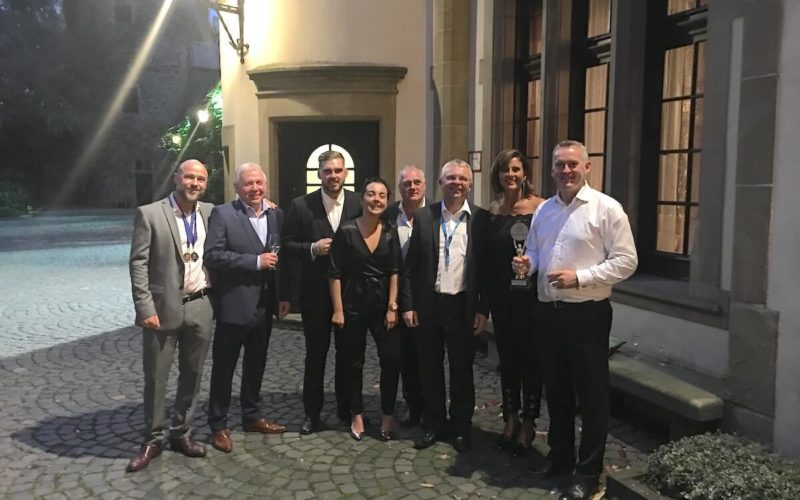 Mariza and her team reveling in excellent teamwork
Taking one for the team
Mariza manages a team of eight salespeople. She stresses the importance of empowering each individual to bring their own skills and strengths to the job. She adds, "Often, when a problem arises, I simply ask them what they think they should do and trust their instincts." This endows all members with a sense of ownership in the company's success.
It's also important to roll up your sleeves when there's a need. When one of her salespeople became ill, Mariza simply pitched in out in the field. Her team trusts her experience yet appreciates how she works side-by-side with them.
Mariza made sure to instill an understanding in her team that they are a part of an international company. Many still viewed it as a family-run business, so she arranged for a trip to the Netherlands. They toured the factory as well as attended a workshop on closing sales led by the Home Solutions country manager.
"We are not selling any short-term vision here. We all have an image of how we will live our lives, and it's my team's job to help them see how our home solutions fit into that picture now and in the long-term."
Home solutions – a trend on the rise in the UK
Mariza and her team are just getting started. Their work so far has been concentrated in the north of the UK. But plans call for them to expand into the Midlands and then the south.
Mariza sees two developments driving sales. First, home lifts are becoming a popular trend in houses – no longer seen as a luxury. Plus, the services they provide to architects, on helping with everything from specs to measurements, makes adding a home lift more feasible for many. Secondly, more people are buying stairlifts for elderly relatives.
Mariza's prognosis: "I can easily see thyssenkrupp being a leading provider of stair and home lifts in the UK in four- or five-year's time." URBAN HUB looks forward to following her on this next leg of her journey!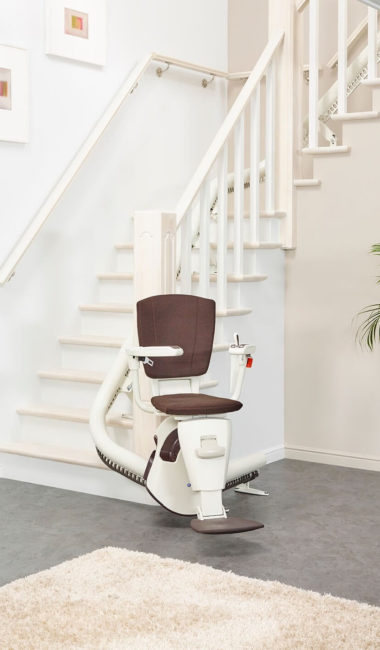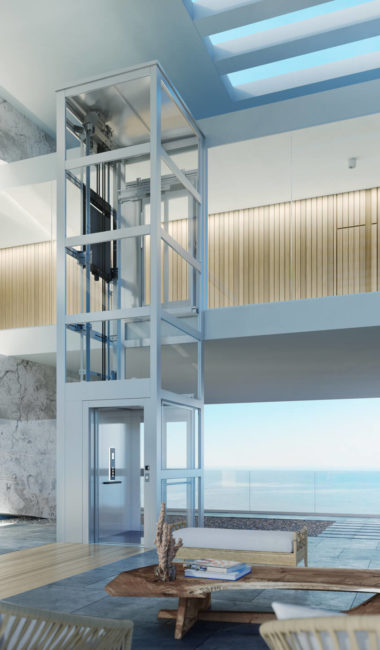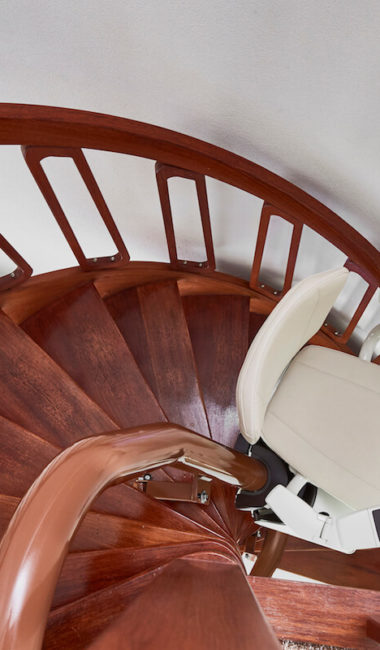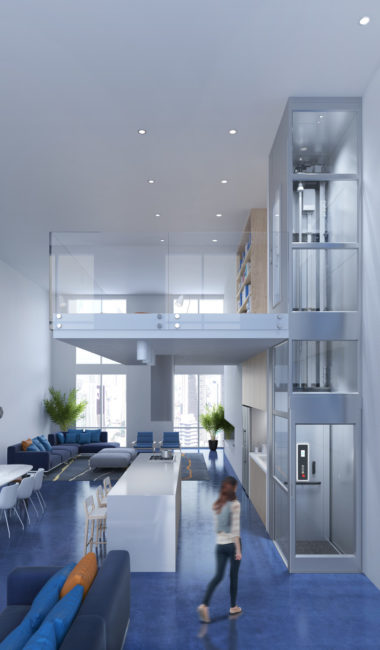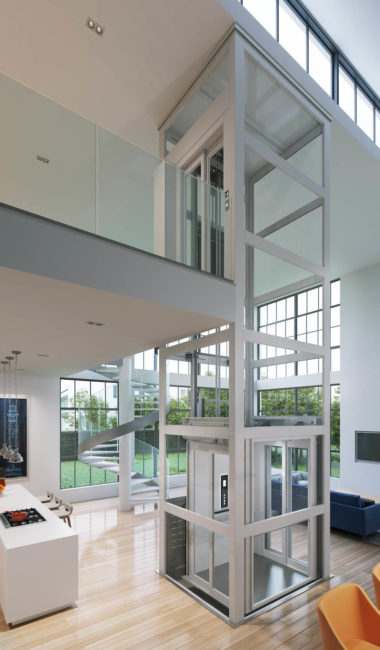 "We always have pressure from the top to reach targets. But putting pressure on a team can sometimes be de-motivating. I like to turn a negative into a positive – by replacing pressure with incentive."