Technology
Airport arrivals – streamlining the passenger experience through technology and design
In some ways, an airport is like a giant factory. The main product is the fast and efficient movement of objects from place to place. Some of those objects lend themselves to purely technical solutions, such as plane maintenance or luggage handling. But the other "objects" are people: passengers. Because human passengers are so central to the dynamic goal of airports, technologies need to be combined with people-centric design. So airports are emphasizing both the use of new technologies and the importance of the human experience as they seek to improve their performance. This is especially noticeable in airport arrivals.
Using fewer resources for bigger change – What makes the world go around? Innovative technology. And in mobility, building, energy and manufacturing, especially green innovations are changing how people interact with and shape their environment.
10459 views
Improving the arrivals process
Flying into a new airport can be exciting. But it's also stressful and becomes even more so if you must disembark using stairs and wait on the tarmac, exposed to the elements, for a bus with standing-room only. When you reach the entrance, you may face further dismay, especially if you have mobility limitations or small children. There could be even more stairs to climb before you finally reach the peace and comfort of the airport and its many services.
Technology to the rescue! Passenger boarding bridges (PBBs) now come in all shapes and sizes, with bridge links and apron drives with telescopic, elevation, and rotation axes. That is, there's a PBB to fit any airport and these clever tools speed up the process, making your life easier.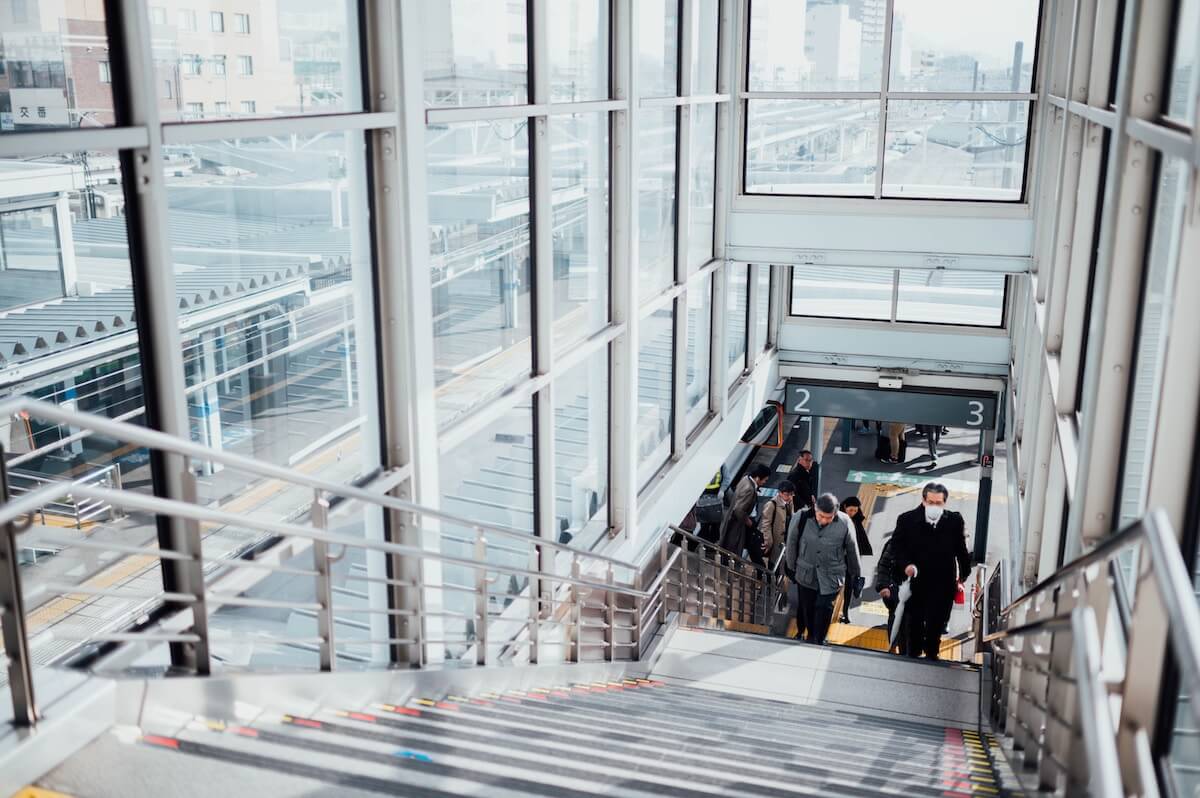 Welcome to our modern airport! Sorry about all the steps.
Airport design psychology
Technology alone is not enough. Design psychology helps airports, architects, and product manufacturers to think better about how to make the human interface work well with the technology. Forward-thinking airports are incorporating human-centered design to make every aspect of the airport experience more pleasant and more efficient.
When thinking about arrivals, designers ask how the surroundings influence people's emotions and actions. Arrival is where first impressions really matter: the sensory and experiential factors at play when stepping off an aircraft are vitally important in creating the ideal travel experience for passengers. And even small changes to this experience can have a major impact – either positive or negative.
A PBB using a human-centered design, for instance, will provide a pleasantly distinct sense of place. This may mean using local colors or images or even the use of see-through glass to help passengers make a stress-free transition from the air and plant them securely on new ground.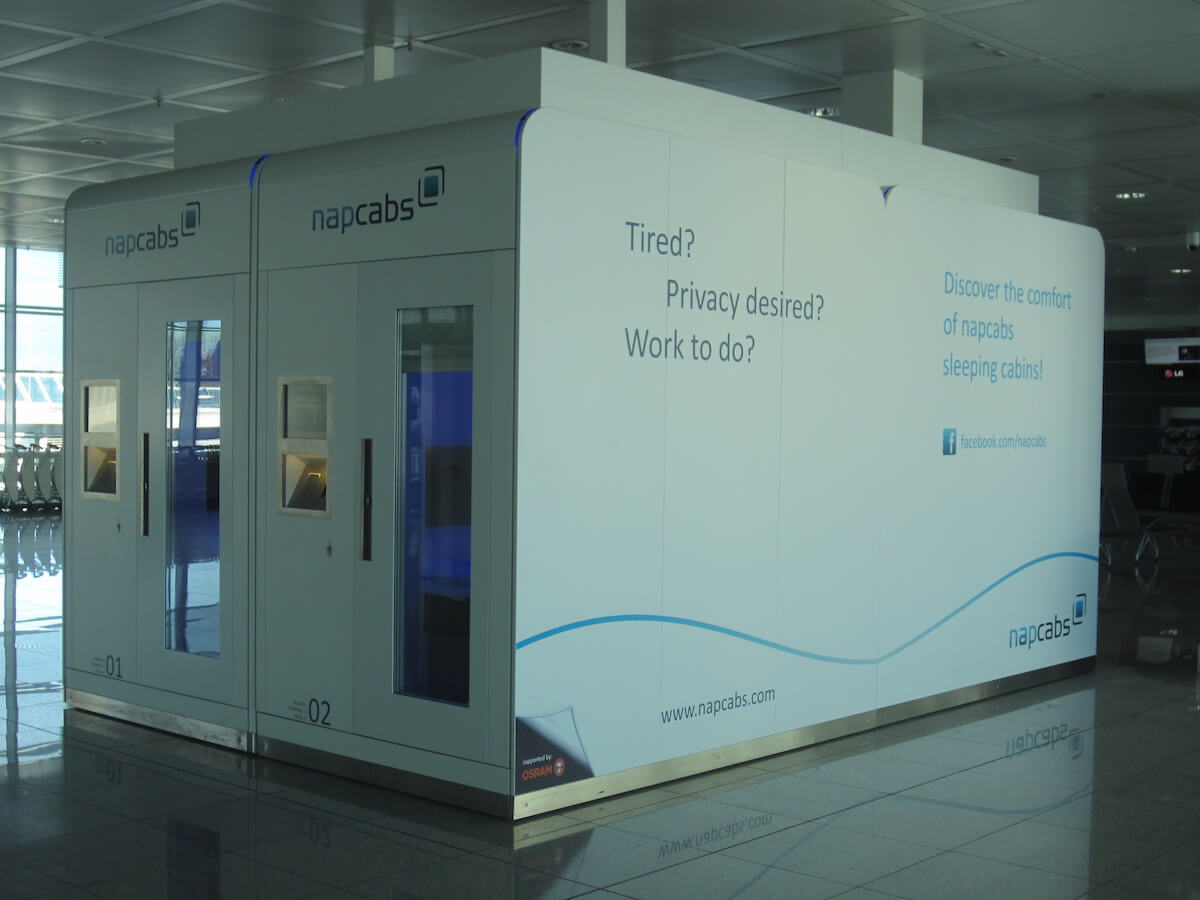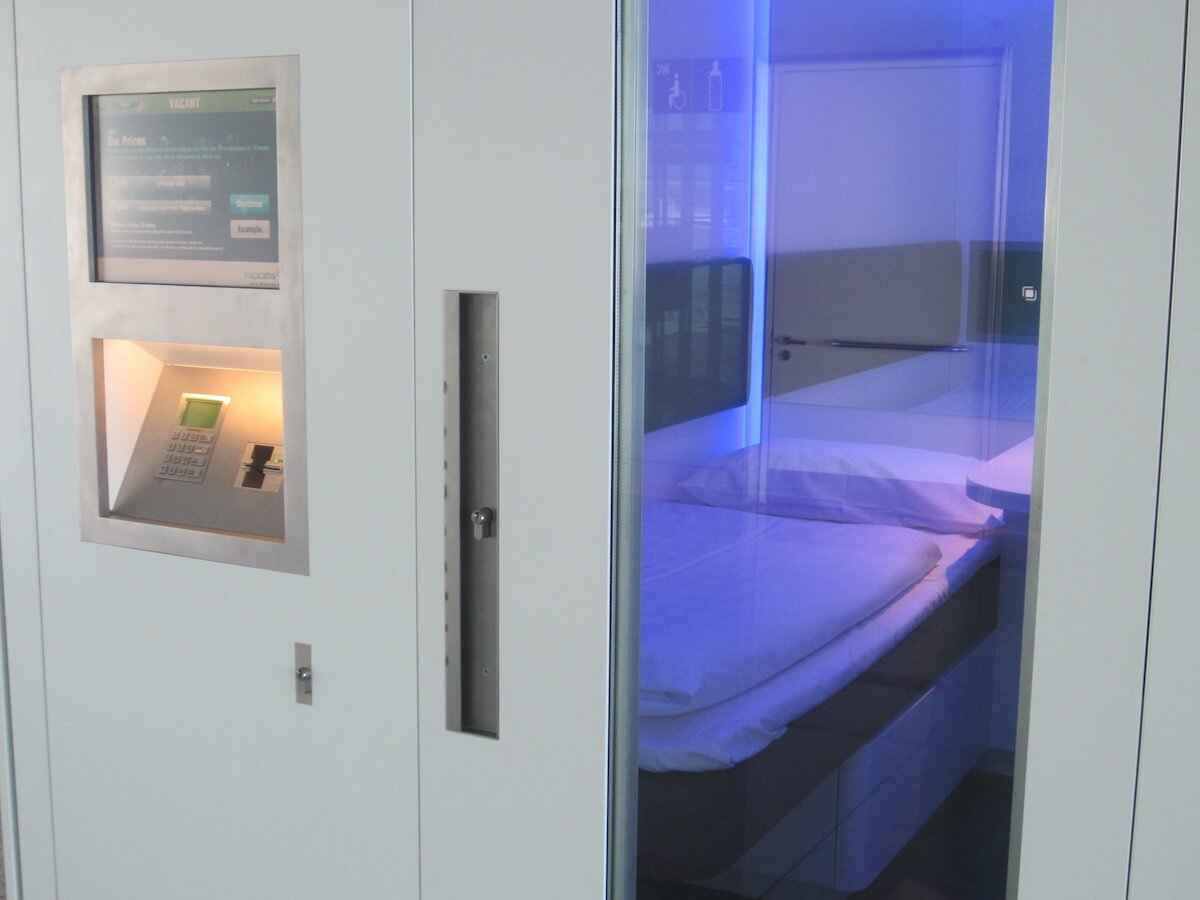 Napping pods are now available at the Munich airport.
Smart airports put people at the center
The amenities at modern airports are astounding. Jewel Changi in Singapore and Incheon in South Korea feature movie theaters. Denver offers an ice-skating rink while Arlanda in Stockholm offers romantic, on-the-go couples a fully functioning wedding chapel.
Meanwhile, in-house apps provide visitors with information and access. Some of that is based on the same data and analytics that power digital service platforms for airport operators. They use these tools to optimize real-time quality management as well as to plan evidence-based improvements to airport functions and the customer experience.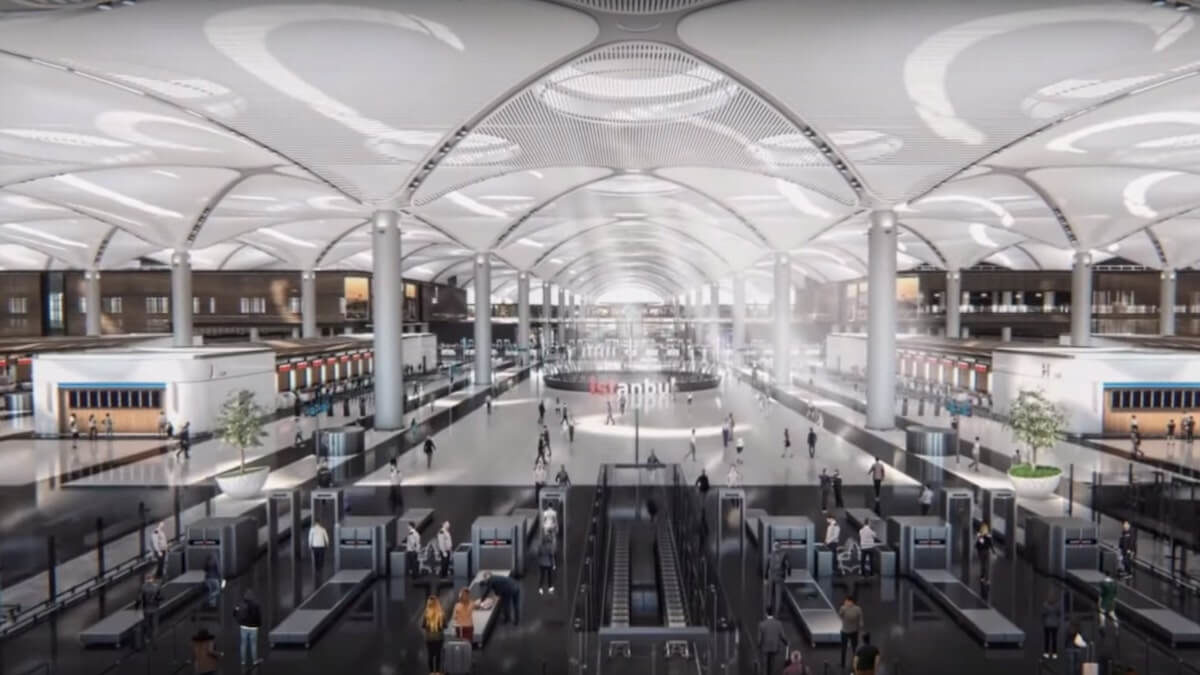 Istanbul's airport will eventually feature a hospital.
Airports are becoming like cities
Airports are starting to resemble cities. They occupy large tracts of land and are filled with large numbers of people. They serve as busy crossroads for travelers, a marketplace for consumer goods, and are even becoming a destination in their own right – with fine dining, entertainment, and more.
In another way, they resemble modern stadiums, concert halls, and cruise ships. That's because, unlike true cities, all of these have defined boundaries and an admissions process. The visitor passes from the outside to the inside by means of a ticket or boarding pass. But once inside, the same rules apply. Whether for an airport or a cruise ship, good mobility is essential.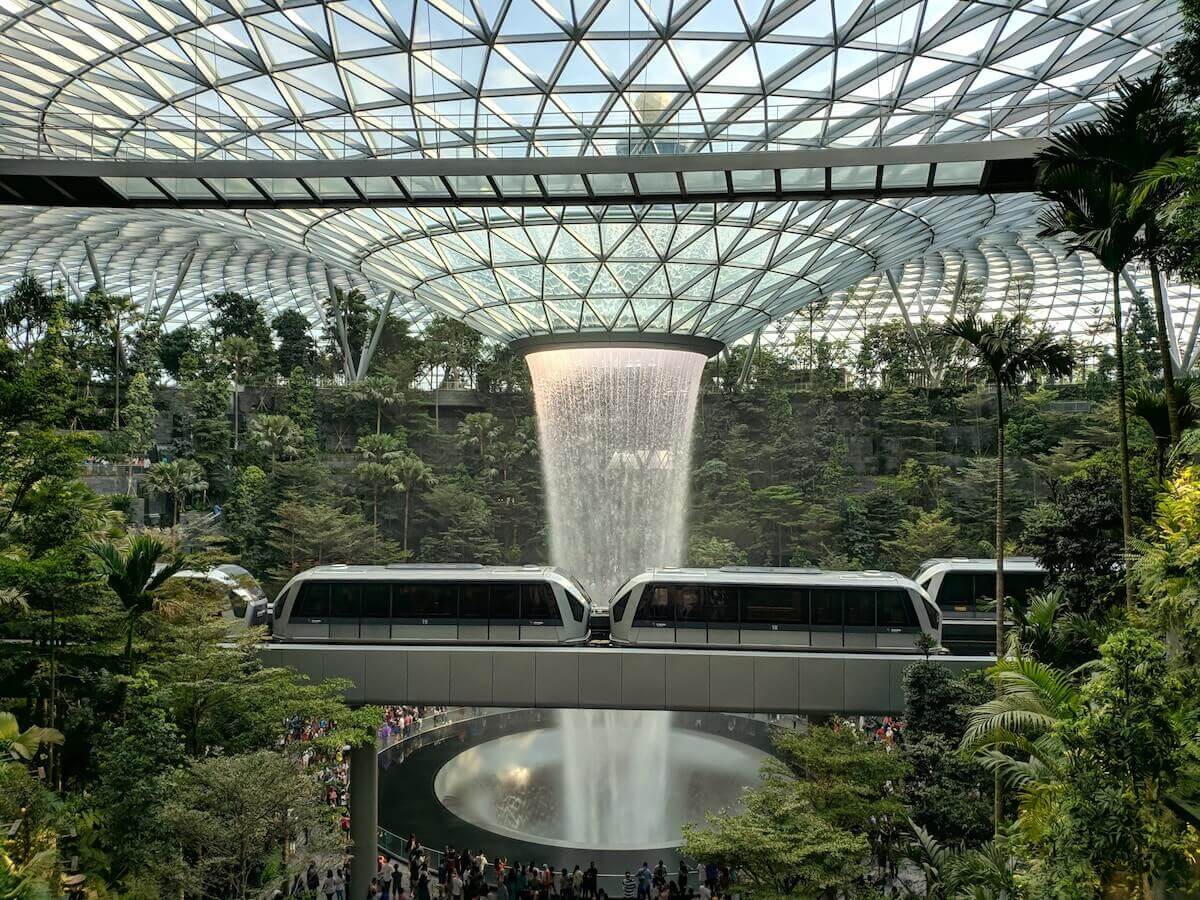 Some airports invest in mobility and the customer experience.
Good mobility at airports is essential
Good mobility may even be more important at airports than in other places. That's because airports, even as they grow to serve a multitude of needs, exist primarily to provide mobility. The vast majority of people coming to airports are there to travel. And before they can board their plane, they need to get to the gate.
Airports put a lot of time, effort, and money into making mobility and travel as easy as possible. One way they do that is to ensure that visitors have the right amount of escalators and elevators to help people move simply and efficiently from place to place. Stairlifts also help the increasing number of people with impaired mobility.
Everyone appreciates a generous number of moving walkways. The smart ACCEL system uses embedded sensors to expand the basic idea of the walkway. It actually accelerates in the middle of the journey to offer faster progress. Amazingly, it can do this while simultaneously slowing down at either end to allow passengers to safely and easily get on and off.
Meanwhile, driverless shuttle trains ferry people from terminal to terminal, and airport workers use bicycles and scooters to get around: increasingly, these are electric.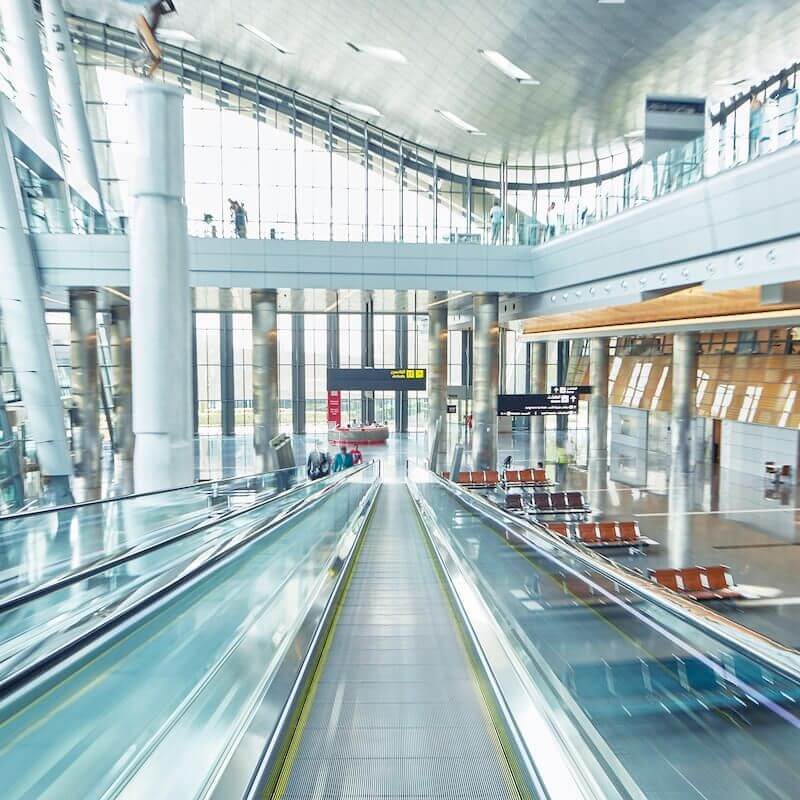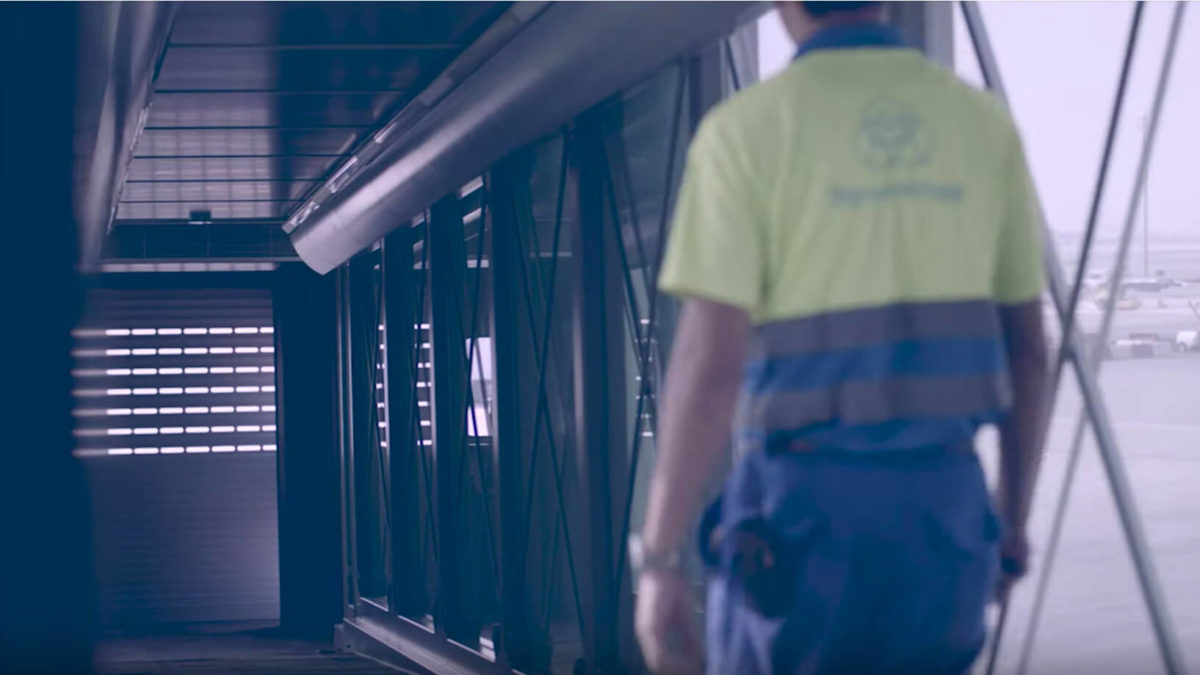 Airports are businesses and remote-controlled passenger boarding bridges not only provide passengers with a comfortable and safe airport arrival; they also improve the bottom line for airport operators. By replacing manual labor with skilled desk jobs, these new mobility tools also create new workplaces for people with disabilities.
Behind the scenes of a good customer experience
Behind the scenes, the digital revolution is also at work. IoT-linked sensors help predict and accommodate everything from passenger flows to the availability of toilet paper in restrooms. Predictive maintenance solutions like MAX help ensure that breakdowns of vital machinery are avoided at critical times of peak use.
Although many passengers may not realize it, things are also going on around them – largely unseen – that help in their arrival process. For example, PBBs can now be remotely connected to arriving aircraft thanks to a new system developed by the Airport Solutions team at thyssenkrupp Elevator.
Docking maneuvers are carried out by an operator using a prepositioning system that automatically places the PBB facing the aircraft door. Motion controls then allow the remote operator to manually connect it to the aircraft. This saves time for passengers, increases staff optimization, and improves operator safety while reducing the risk of damage to aircraft.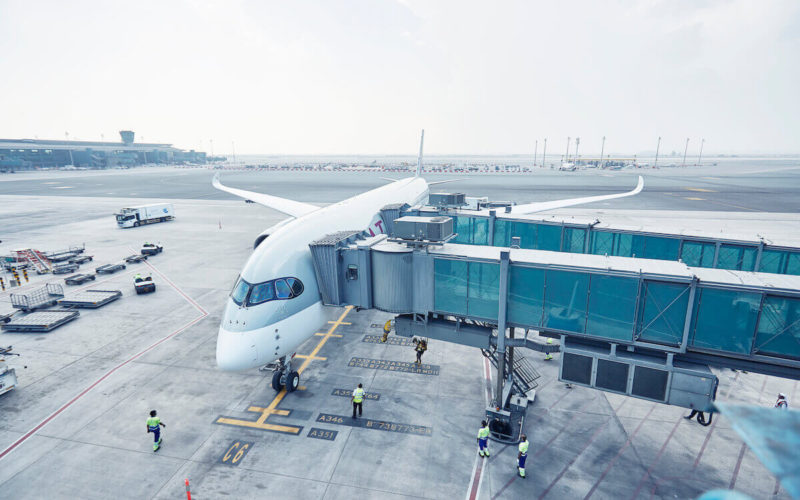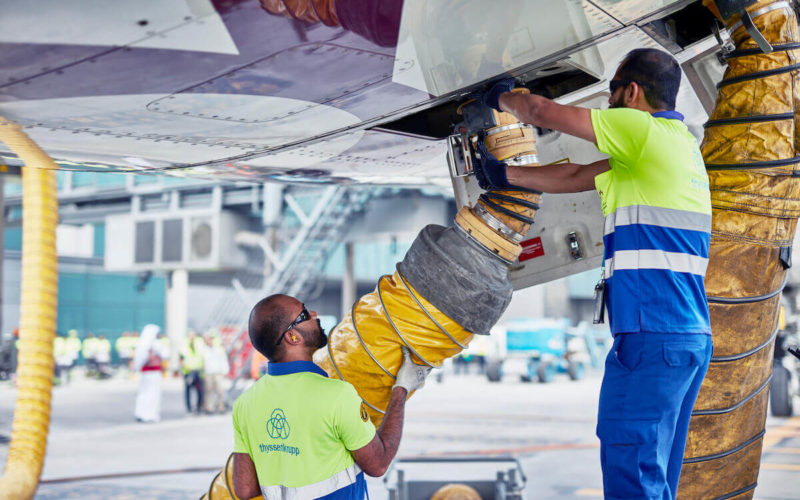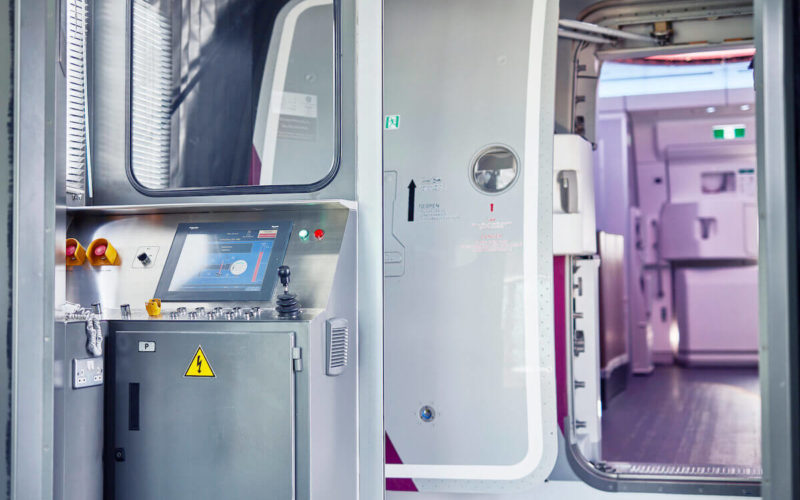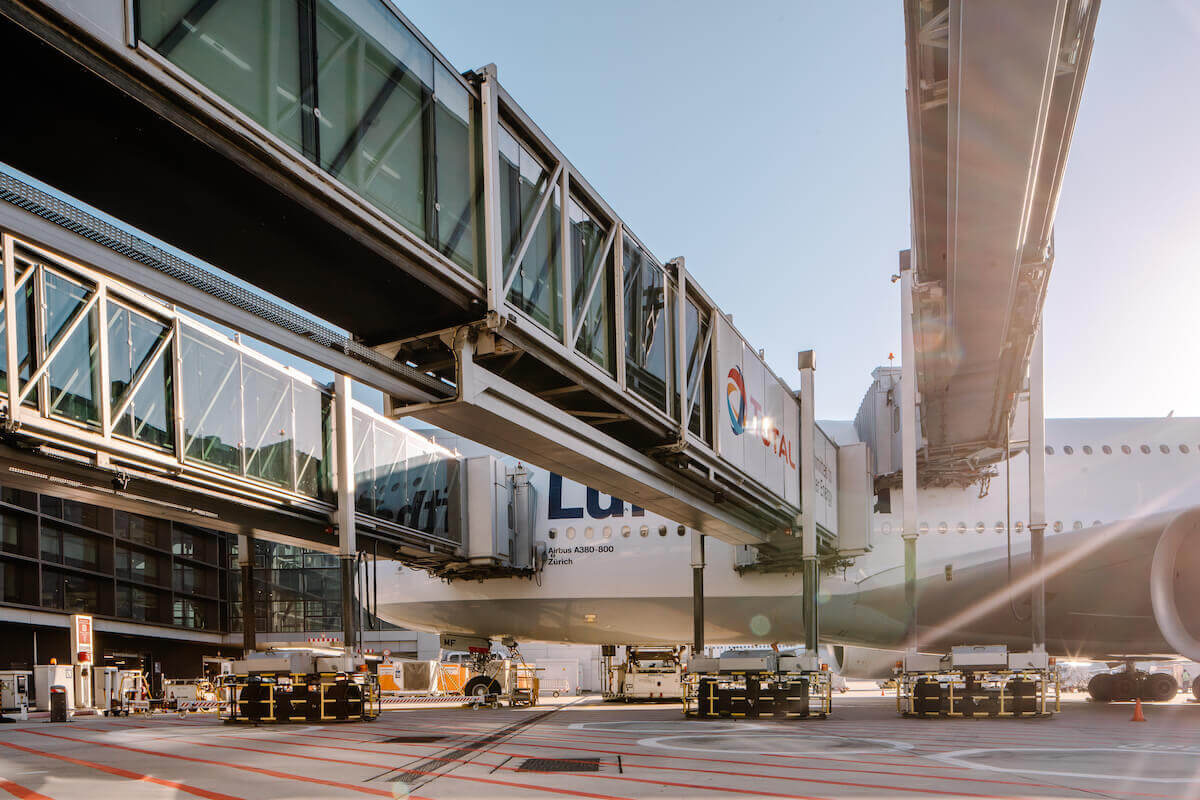 Connecting future airports!
The art and science of arrivals will be one of the topics featured at inter airport Europe 2019 – the 22nd International Exhibition for Airport Equipment, Technology, Design & Services (Munich, Germany). The theme is "Connecting future airports!" and focuses on the use of digital technologies to improve both airport performance and the customer experience.
At this important industry trade fair, thyssenkrupp Elevator will join with external experts from architecture and psychology to make the case that technology must put people first. The logic is simple: people feel safer and more comfortable around new technologies when they feel that their needs are not simply an afterthought in the design process.
At airports, where providing good mobility is the foundation for doing business successfully, investing in the human experience of technology turns passengers into partners. And everyone benefits.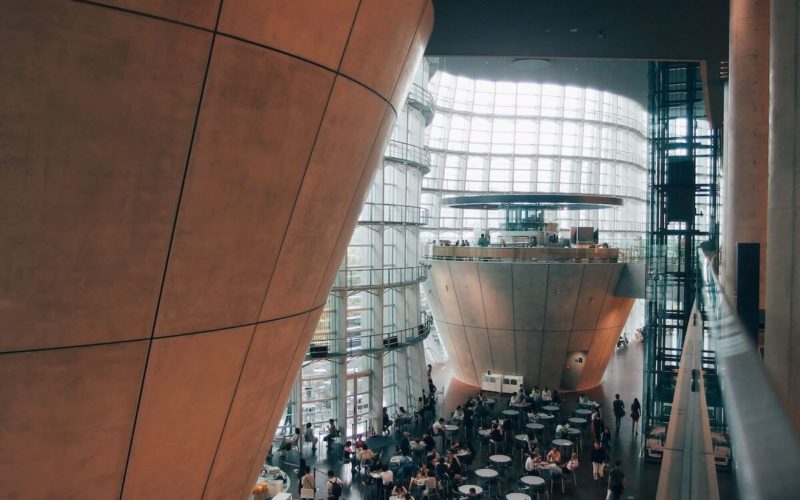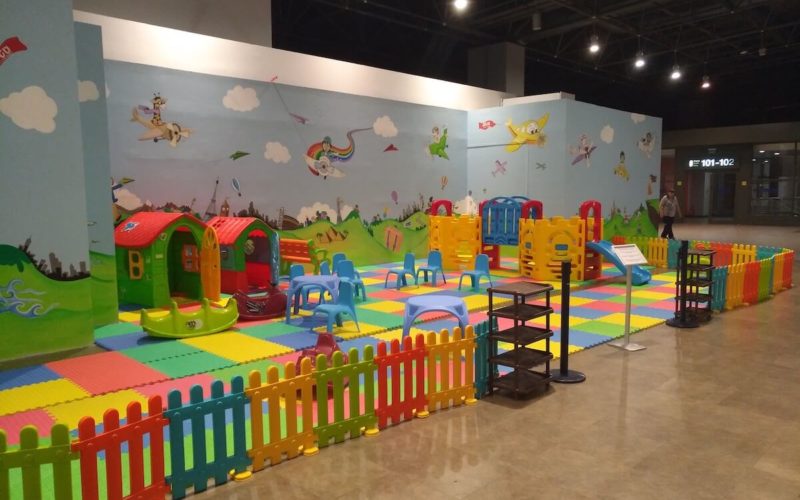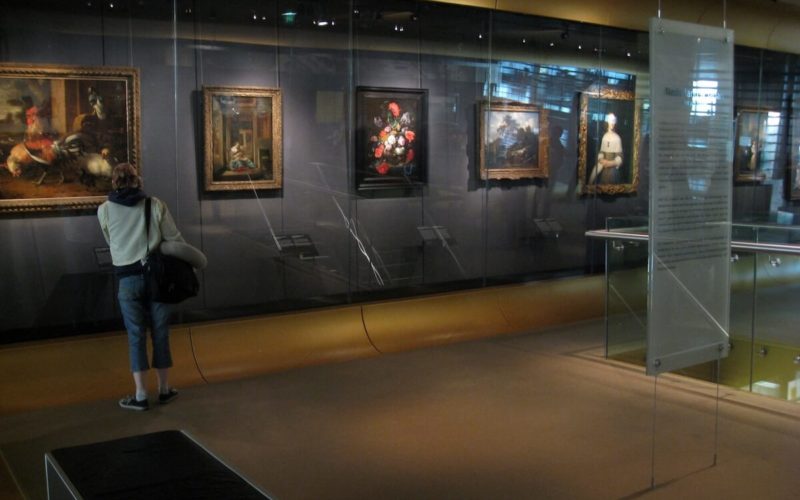 Airports: so many places to go; so many things to do.
First impressions matter
First impressions count, and airport arrivals are where first impressions are made. The growing science of airport arrivals uses both perceptive design and digital technologies to improve the arrivals process for the people involved – that's good for them and good for airports, too. The Airport Solutions experts at thyssenkrupp Elevator know that "you only get one chance to make a first impression."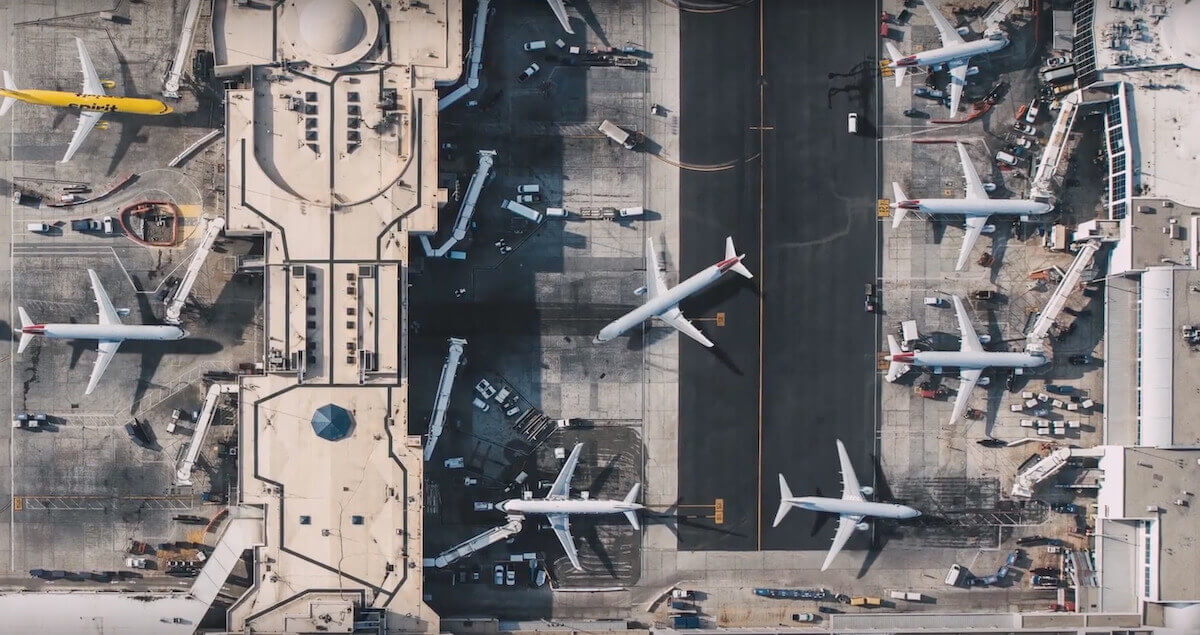 The technologies used in everything from plumbing to baggage handling to escalators need to be precise and reliable, as do those used in docking new planes, disembarking passengers, and helping them to continue to move along to where they need to be.