Technology
Improving service delivery: Robots can now use the elevator
The modern robotics industry kicked off in 1961 in a New Jersey factory and has been growing ever since. These days, robots are commonplace in commercial and industrial settings, freeing humans from many dangerous, dirty, or dull tasks. And, as robotics technology has evolved, robots are increasingly being used to perform a variety of service sector tasks, as well.
Using fewer resources for bigger change – What makes the world go around? Innovative technology. And in mobility, building, energy and manufacturing, especially green innovations are changing how people interact with and shape their environment.
8352 views
Catching up with robots on the move
Autonomous or mobile robots are already found in many settings. Warehouses use industrial models to stock shelves, and busy consumers love their diligent robotic lawnmowers and vacuum cleaners. Many of the latest mobile robots are putting their talents to use in a new arena, by interacting more flexibly and directly with service providers and consumers.
That includes the transport and delivery of things to people directly as well as to the places where people need (or will need) them. That could have a major impact, especially in businesses or organizations where excellent in-house logistics are already key to their performance and success.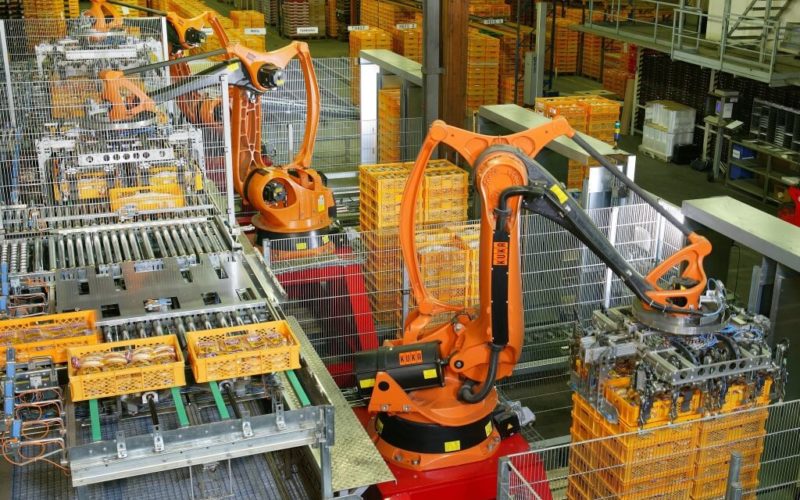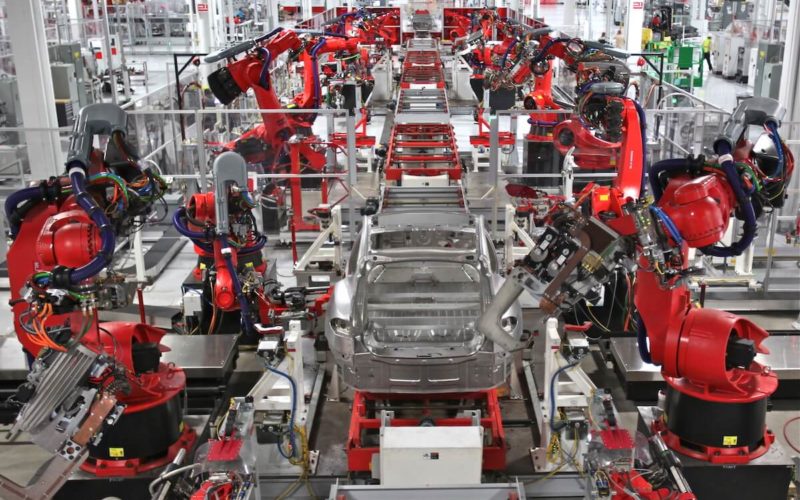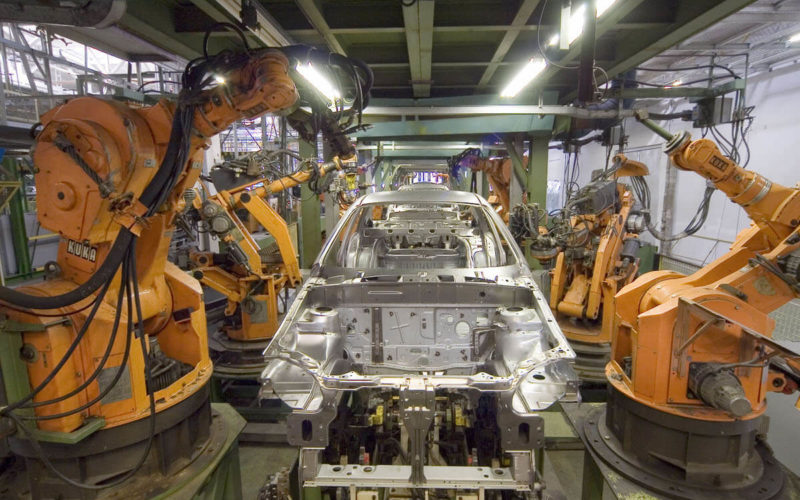 Robots, robots everywhere
The ability of robots to move about, carry things from place to place, answer simple questions, or perform tasks means that robots are in higher demand in offices, residential buildings, specialized care centers, libraries, and tourist or event venues.
One place where they help make a difference between life and death is in hospitals. Hospitals require a constant and smooth flow of supplies from central storage areas to specific floors, wards, and rooms. Robots in hospitals help ensure that supplies get to where they need to be from laboratories, pharmacies, blood banks, housekeeping, or even the gift shop or waiting room.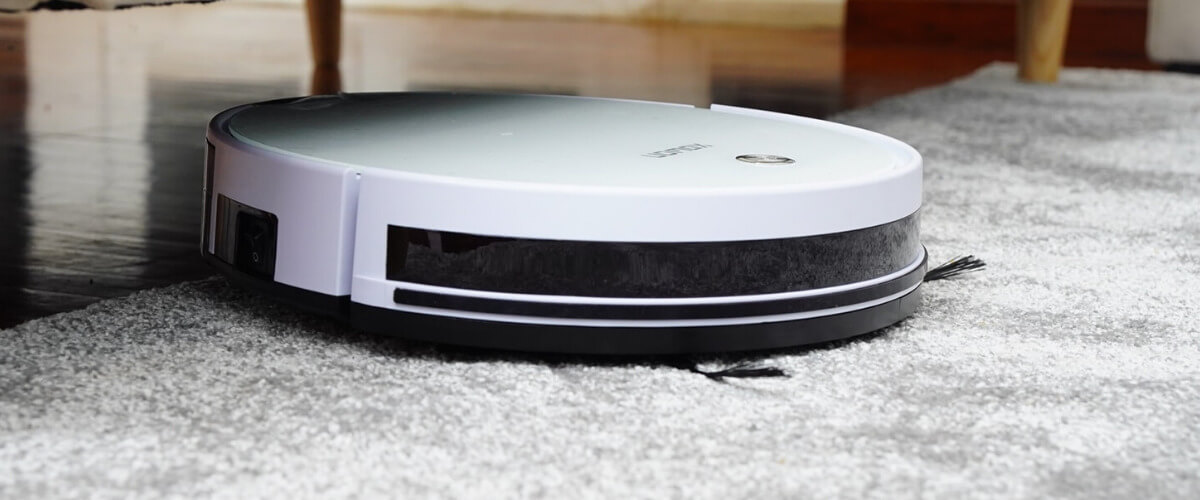 New service robots do much more than vacuum floors.
Overcoming an obstacle – the elevator connection
Until recently, there was one very big obstacle to fully utilizing the abilities of mobile robots in hospitals and other multi-story buildings: they could not easily use elevators or freely travel between floors. This was a huge challenge, but that challenge has now been overcome.
A new interface from thyssenkrupp Elevator bridges the digital gap between robots and elevators. Robots can now communicate with elevators to make them truly mobile within multi-story buildings. For many businesses, this development offers exciting possibilities.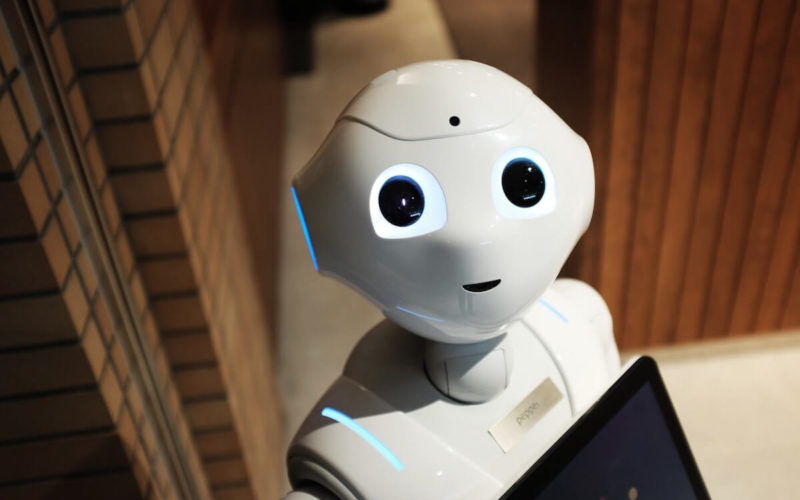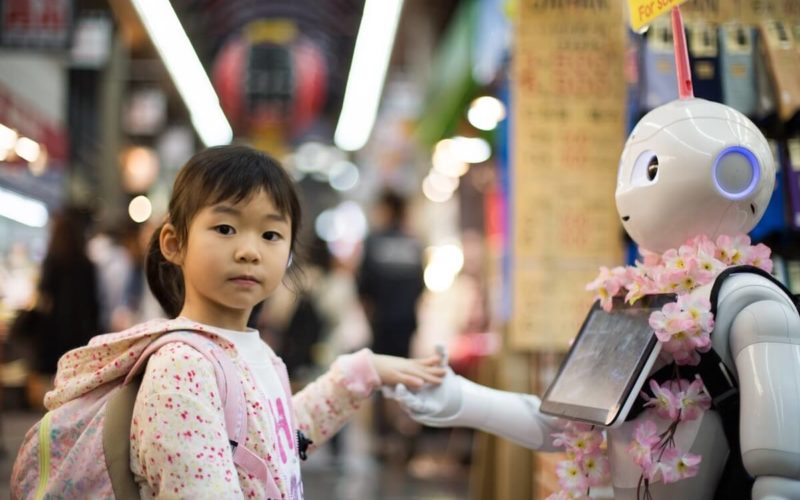 Meet the user-friendly face of efficiency.
How multi-story robot mobility works
The key lies in an innovative new hardware and software interface that allows wireless communication between robots and elevators via Wi-Fi or 4G LTE. The interface permits robots to act like human passengers, entering an elevator, selecting a floor, and exiting upon reaching a destination – in much the same way that people do.
In addition to hospitals, hotels are increasingly utilizing this new technology. Elevator interfaces can be implemented to enable robots to assist with housekeeping, room service, luggage assistance, and package deliveries as well as with building security, information, and concierge services. All of this helps hotels save money while improving service and internal logistics.
"Technology-savvy organizations in pursuit of improved operational efficiencies are embracing the virtually unlimited potential of this technology and how they can implement robots and the elevator interface into their day-to-day activities."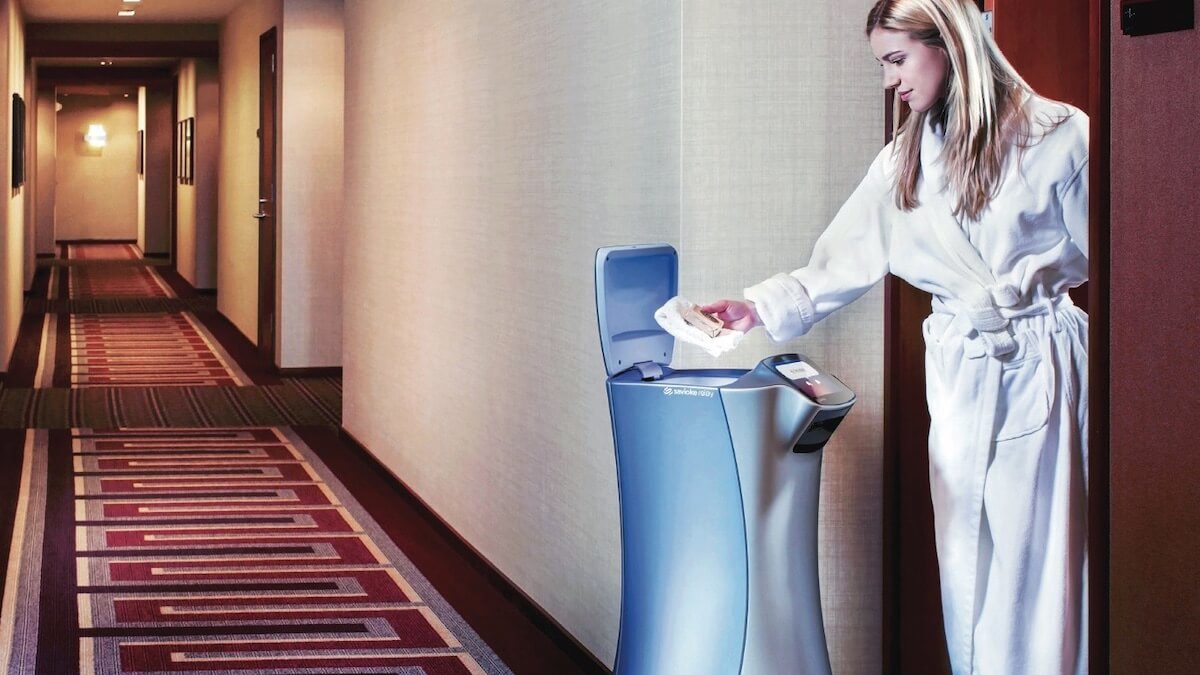 Robots can now go from floor to floor – just like you do.
Labor-saving innovations enhance productivity
This is not thyssenkrupp Elevator's first foray into the world of robotics. A 2017 pilot project investigated how delivery robots could more efficiently transport spare parts from a warehouse to elevator maintenance job sites.
Efficiency is important to the company, which has also recently launched other high-tech, productivity-enhancing solutions. One example is MAX, the elevator industry's first real-time, cloud-based predictive maintenance solution, which dramatically reduces downtime. Another is the AGILE elevator enhancement package, which allows building managers to more intelligently and more rapidly move people to their destinations.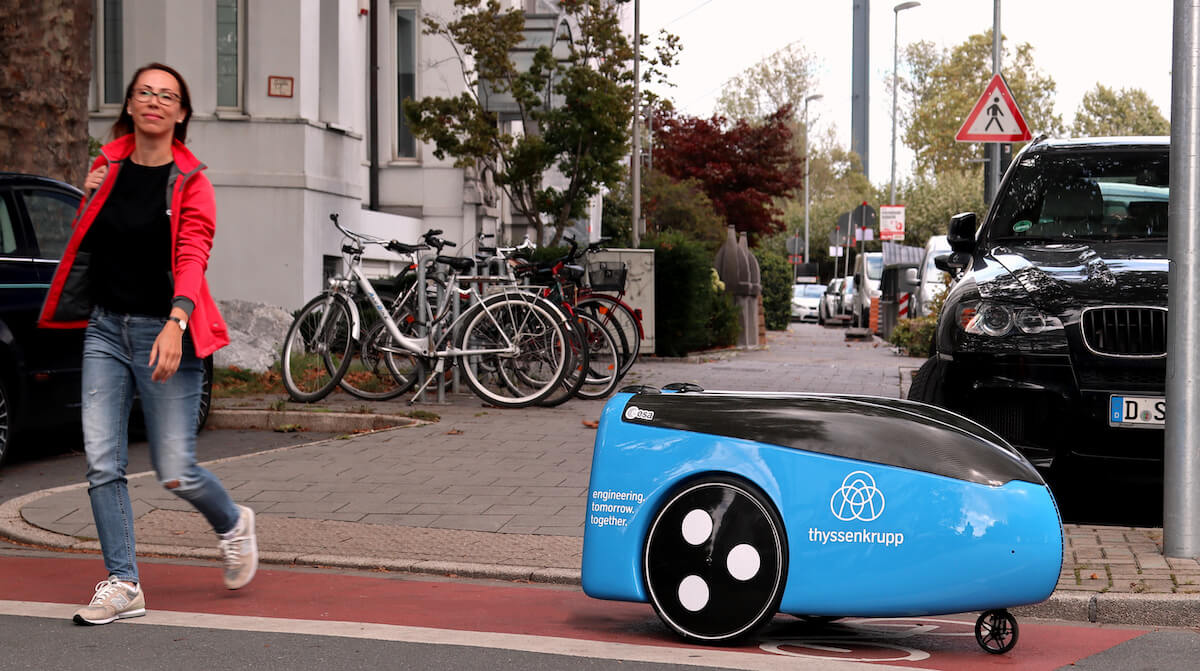 A thyssenkrupp Elevator robot hard at work.
Mobile robots elevate quality and efficiency
Efficiency demands quality, including quality of life. Mobile social robots are also of growing interest, and not only in Japanese retirement homes. Tourist venues around the world are using them as well, including Rottweil's landmark thyssenkrupp Elevator Test Tower.
The main purpose of this state-of-the-art facility is refining and improving solutions for urban mobility. But it also offers the tallest observation deck in Germany and plays host to large numbers of sightseers. One of the recent visitors was Pepper, a well-known social robot, who delighted other guests with jokes and quizzes, and his generally cheerful personality.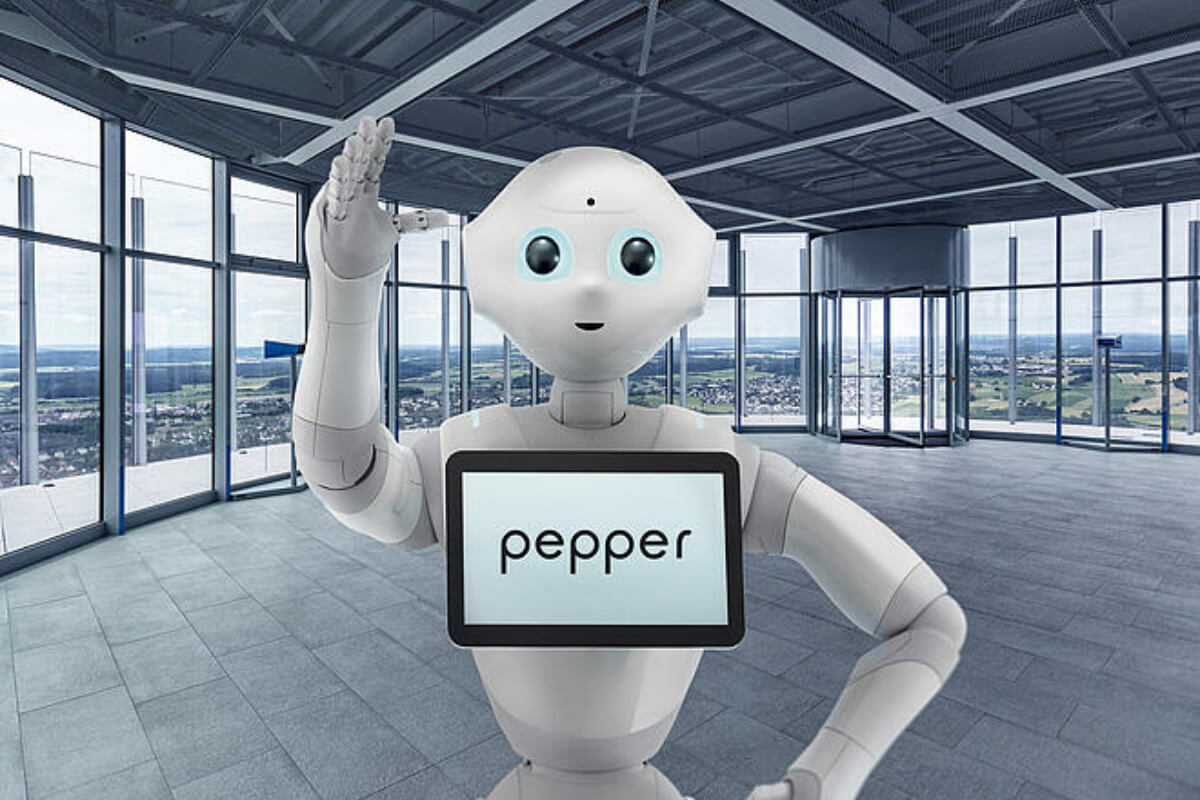 Take me to your urban mobility leader. Please!
Image Credits
Industrial Robots 1, photo by KUKA Roboter Gmbh, taken from commons.wikimedia.org
Tesla Robots, photo by Steve Jurvetson, taken from flickr.com, Creative Commons Attribution 2.0 Generic
Industrial Robots 2, photo by KUKA, taken from commons.wikimedia.org, Creative Commons Attribution-ShareAlike 3.0 Unported
Robot Vacuum Cleaner, photo by Kowon, taken from unsplash.com
Friendly Robot, photo by Alex Knight, taken from unsplash.com
Robot Hand, photo by Frank V., taken from unsplash.com
Robot and Child, photo by Andy Kelly, taken from unsplash.com