Technology
The next wave of digitalization inspired by Washington D.C. conference
Digitalization continues to change our daily lives – and it's people who live in cities who most intimately experience these changes. Microsoft, one of the leading pioneers in the field of digitalization, hosts an annual conference for its partners in innovation. Together, they showcase many of the next major developments in digitalization. Join URBAN HUB as we look into the Microsoft Inspire conference and explore why conferences like these are so important.
Using fewer resources for bigger change – What makes the world go around? Innovative technology. And in mobility, building, energy and manufacturing, especially green innovations are changing how people interact with and shape their environment.
3057 views
The urban petri dish for innovation
Back in the 1990's, some thought that digitalization would make cities obsolete. After all, wouldn't everyone be able to work from the comfort of their well-connected cabin in the woods? But now, for some reason, cities are growing more than ever before in history, and perhaps that is partially due to our digital society. People just seem to want to be at the center of the action – and cities are hotbeds of digital innovation.
More than anything else, cities can be defined by interaction. Buildings, roads, transport networks and public spaces – all of these are both the cause and the effect of human interaction. And all of them are (or can be) monitored and controlled by digitalized systems. As digitalization continues to permeate our world, more and more data will be recorded through the Internet of Things (IoT), creating Big Data that is analyzed in the Cloud in order to streamline the world we live in – generating new capabilities such as predictive maintenance or smart traffic management.
Some of the coming innovations sound like the stuff of science fiction. However, many of them can already be seen at international technology conferences, where the tech giants gather to strut their stuff – and give visitors a hands-on experience of their visions for the future.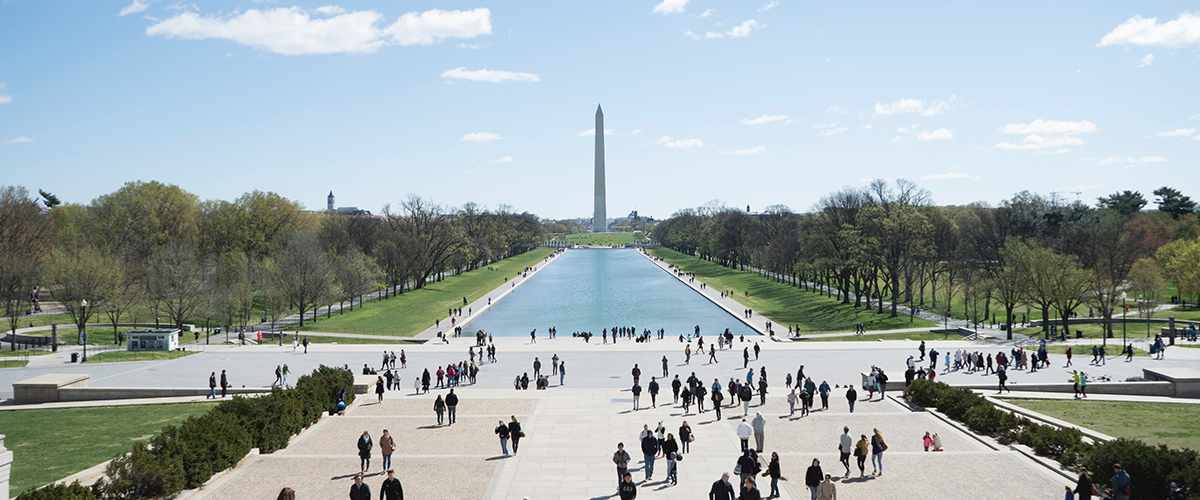 A center of digital inspiration in Washington D.C.
Microsoft Inspire – formerly the Microsoft Worldwide Partner Conference – is a conference where Microsoft partners, employees and industry experts meet "to inspire and innovate digital transformation". One of the highlights of the event is the opportunity to see what companies around the world have developed in cooperation with Microsoft.
In 2016, the conference hosted 16,870 visitors from 139 countries, who had the chance to forge new connections that, perhaps, have already led to new products that can be seen at the next conference in 2017.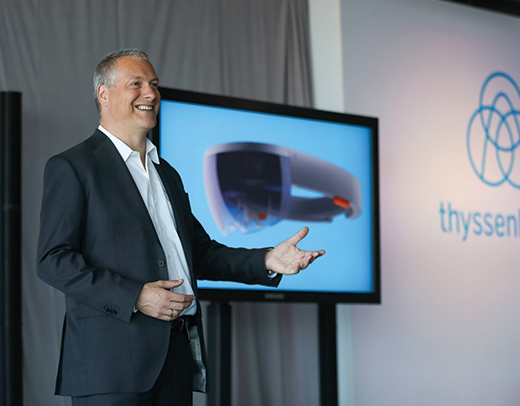 "In partnership with Microsoft, we are very successful in doing something nobody else as done before – using the Cloud and the IoT to transform the global elevator service industry: our MAX is set to predict instead of just reacting."
Andreas Schierenbeck
CEO, thyssenkrupp Elevator
Two smart partners
One of the Microsoft partners, thyssenkrupp Elevator, has an impressive list of innovations that have come out of their collaboration. For instance, the two companies have worked out a predictive maintenance system that monitors and analyzes various elevator components, so that technicians can foretell and fix errors – before they even happen. The solution has a name: meet MAX here.
As if predictive maintenance wasn't technologically disruptive enough, Microsoft HoloLens has also become an additional set of eyes for elevator and escalator technicians, augmenting reality and helping them to prepare for repair jobs and carry them out much faster. Escalators and elevators are two of the most vital (and often overlooked) means of ensuring mobility for all, particularly within the urban environment.
Stair lifts also help ensure a more inclusive form of mobility. Yet every staircase is different and the planning and design process can sometimes be perceived as overly intrusive. Here again, the HoloLens can help.
Discover how elevator maintenance engineers are successfully using the innovative attributes of the HoloLens.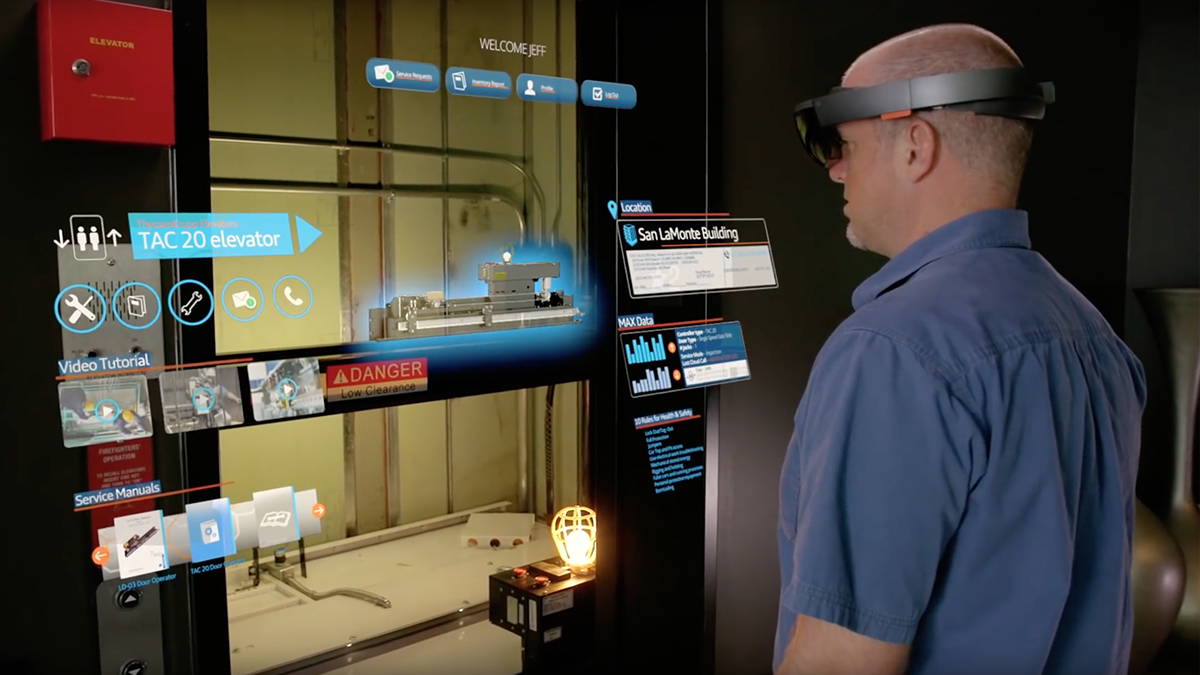 Mobility starts at home
At Microsoft Inspire, visitors will be able to try on the HoloLens and see how it works for stair lift design and installation. With the HoloLens, you can quickly take the measurements of any staircase, design a customized stair lift and actually see how it will look when installed.
To make this experience as realistic as possible for conference visitors, thyssenkrupp Elevator has constructed a full-sized staircase at their stand. This live testing of the solution puts the new product through the ultimate stress test, particularly in terms of user-friendliness. As the solution will be used with seniors in their homes, it's important to ensure that it is easy for real people to use, and that it helps simplify a complex decision-making process.
"The solution for our stair lift customers showcases how both companies are driven to develop solutions at the forefront of technology, in this case by using the HoloLens."
Thomas Felis
VP Innovation, thyssenkrupp Elevator Americas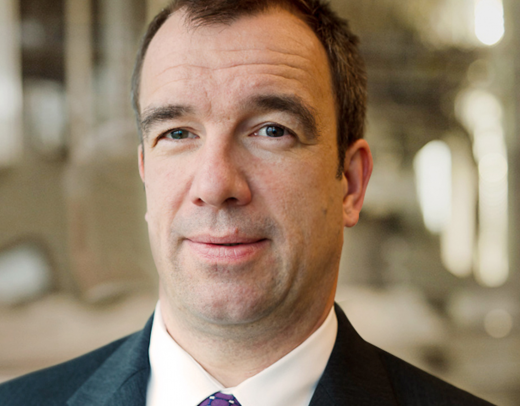 See how the HoloLens helps seniors by making the choice for better mobility both easy and fun.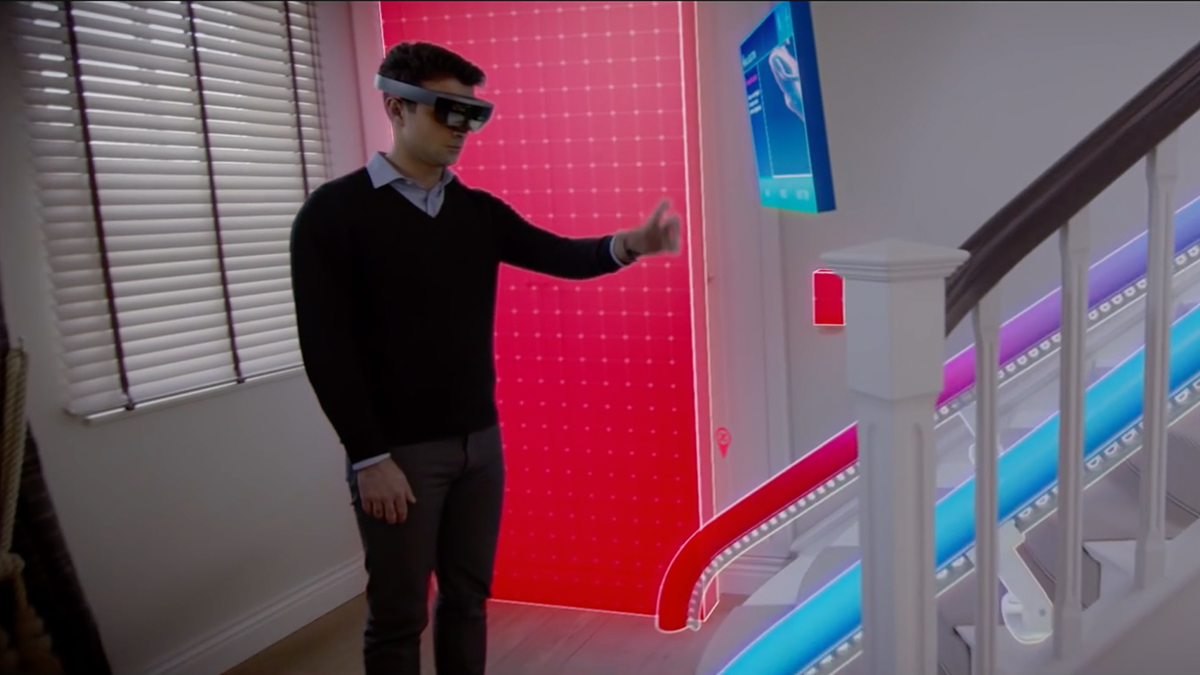 Would you like to use augmented reality instead of a computer screen to help you do your job? Let us know what you think.