Technology
Designer escalators grace malls, company headquarters, and public buildings
Escalators take us up and down with minimal effort, but some architects see more to them than that. Escalators can become things of beauty when architects find ways to incorporate them as highlights of their buildings rather than as functional afterthoughts. Escalator companies usually offer two basic types of escalators: 24/7, high-traffic workhorses and flexible design-line escalators with many aesthetic options. The most common applications for these fancier escalators are in malls, administration buildings, hotels, museums, and other public attractions like libraries and aquariums. Here are some of the most beautiful designer escalators in the world.
Using fewer resources for bigger change – What makes the world go around? Innovative technology. And in mobility, building, energy and manufacturing, especially green innovations are changing how people interact with and shape their environment.
15642 views
MyZeil in Frankfurt, Germany
Search for "escalator" on Pinterest or Instagram and you're likely to see the escalators of the MyZeil shopping center in Frankfurt, Germany. Whether it's the crisscrossing shorter escalators or Europe's longest interior escalator, the sweeping glass façade that weaves around the escalators offers an endless range of exciting angles for professional and hobby photographers.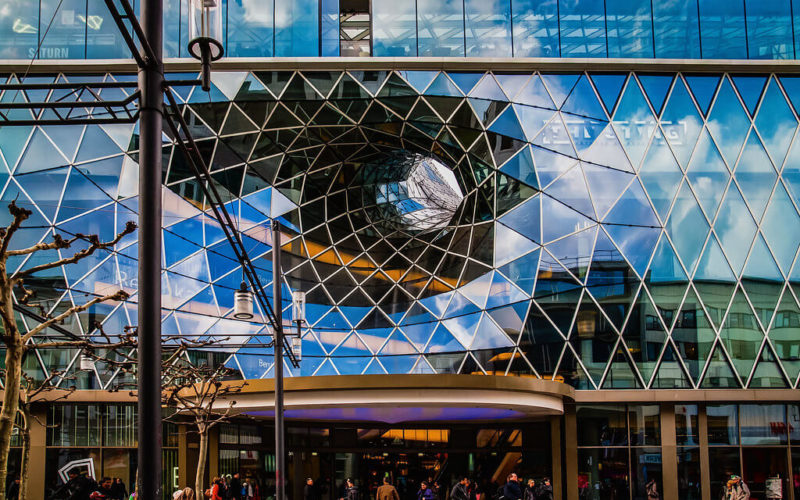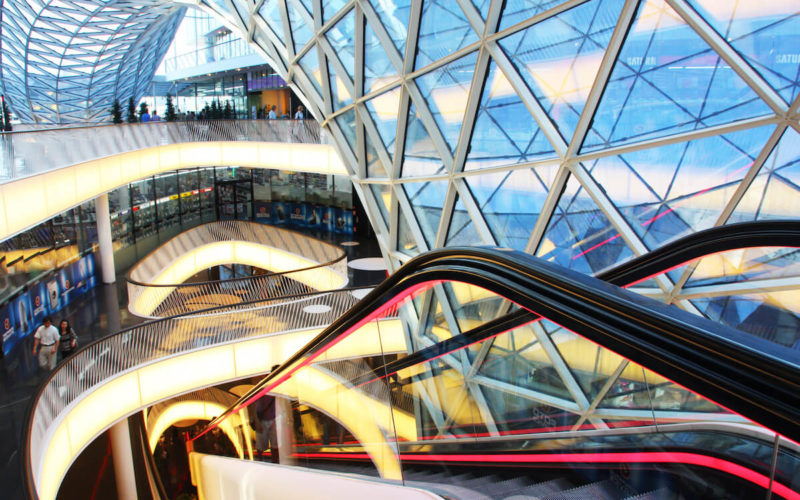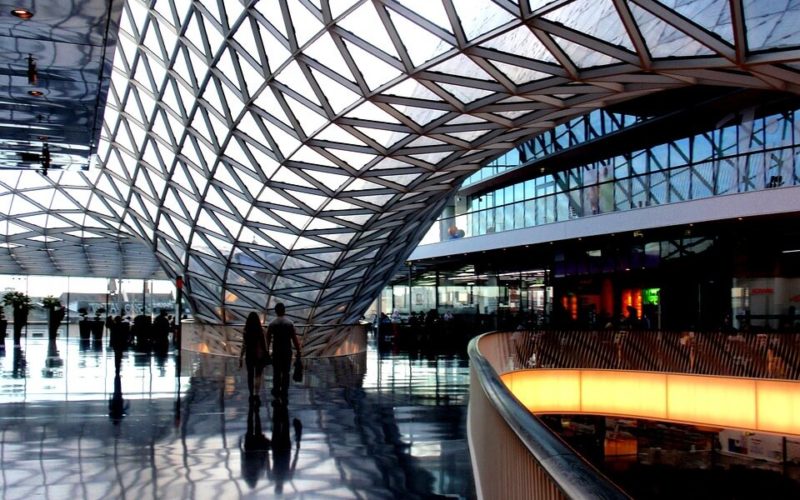 Shanghai Ocean Aquarium in Shanghai, China
The escalators at the Shanghai Ocean Aquarium take passengers on a one-of-a-kind journey in a glass tunnel that runs through a giant aquarium. You may be tempted to stare at the fish and imagine how many tons of water are overhead, but try to cast a thankful glance at the escalators, which enable you to stand still and enjoy the aquatic life as it floats by.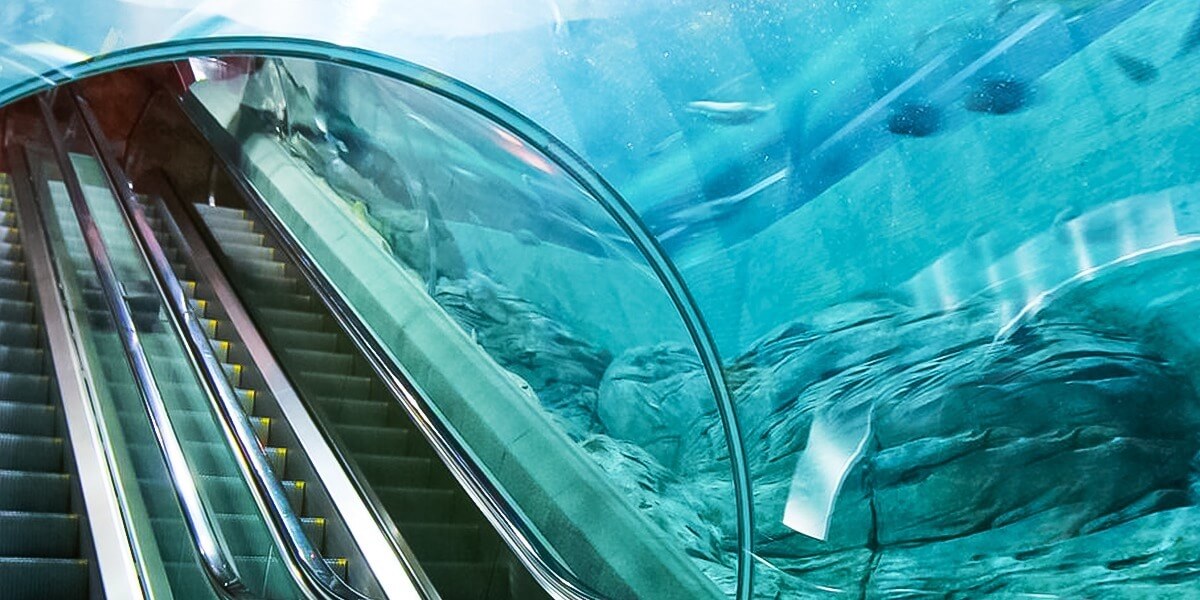 Minster Court in London, United Kingdom
The world's first suspended escalators can be seen in a London office building at Minster Court (also known as The London Underwriting Centre). These beautiful escalators are mounted on connecting rods that attach to the dome of the building, allowing them to crisscross the open space of the atrium.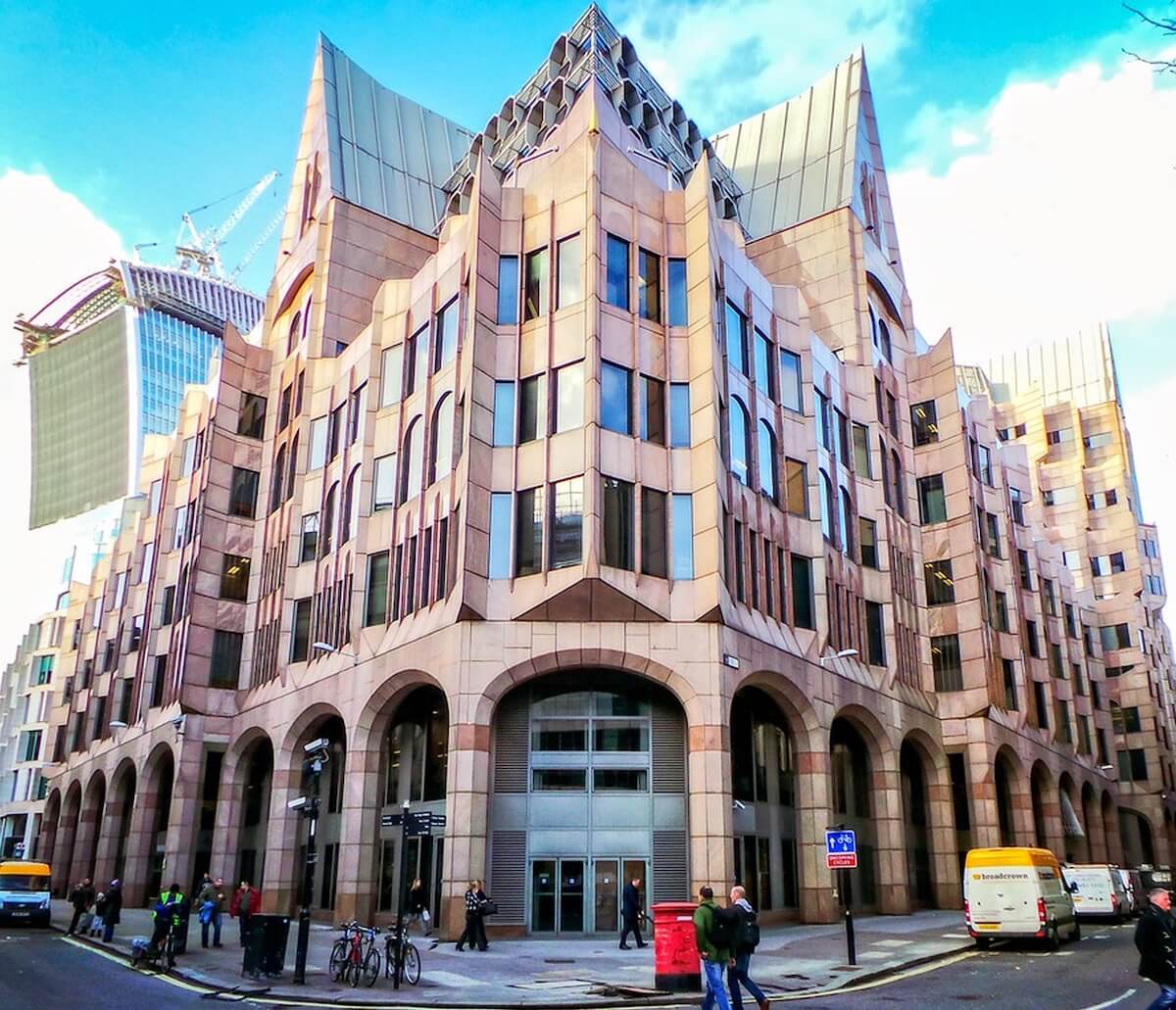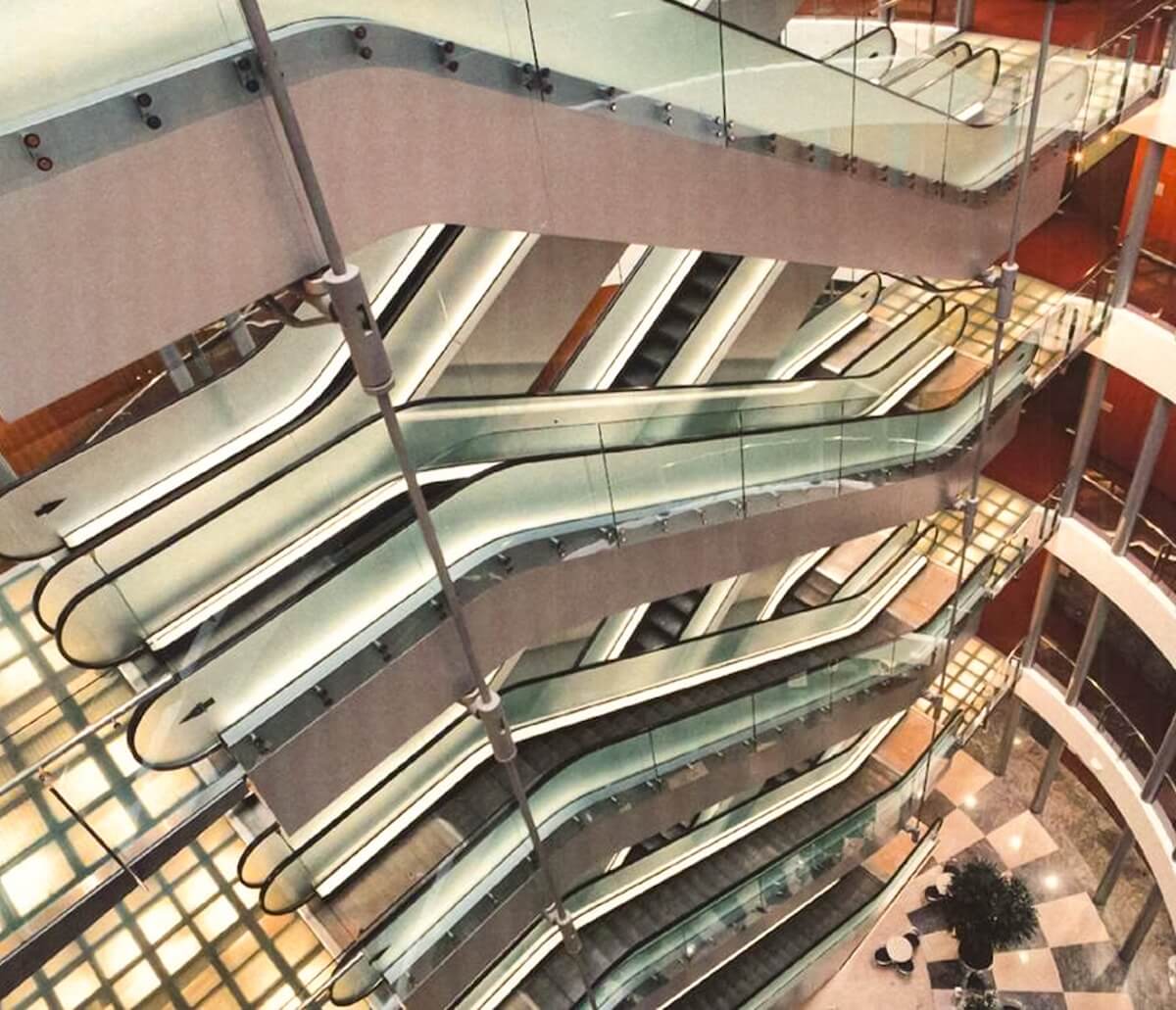 Shinsegae Centum City in Busan, South Korea
According to the Guinness Book of World Records, Shinsegae Centum City in Busan is the world's largest department store at 3,163,000 square feet (293,900 m2). The building features a large, multi-level atrium with escalators seamlessly connecting each floor.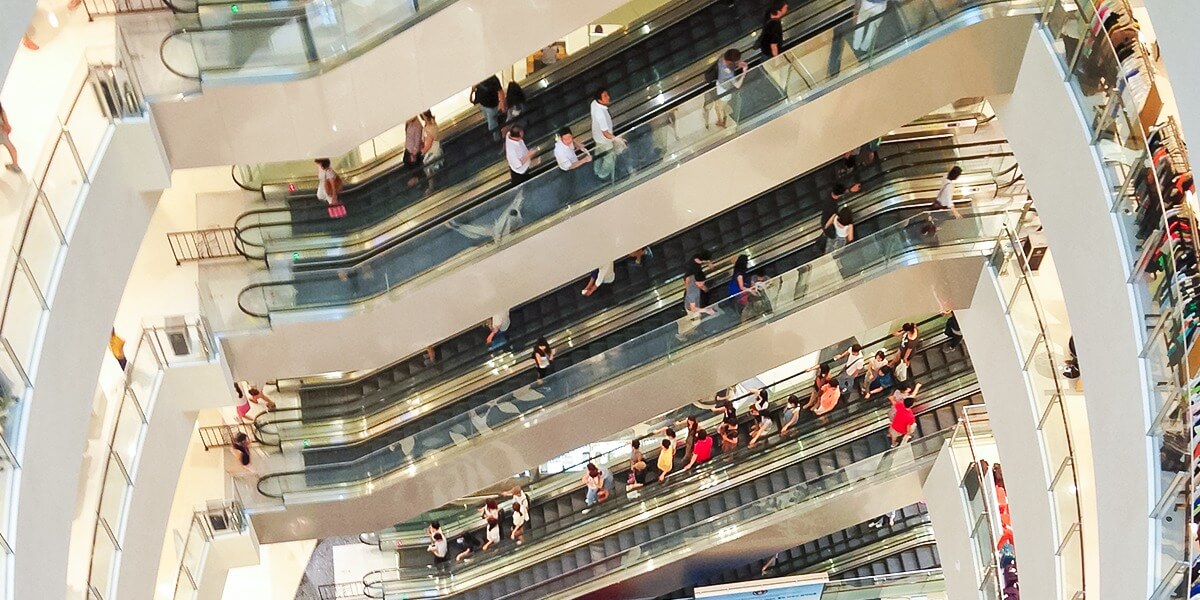 New World Daimaru Mall in Shanghai, China
The world's largest spiral escalator can be found at the New World Daimaru Mall in Shanghai. Actually, both of the world's largest spiral escalators can be found there: the shopping center's large atrium is flanked by two spiral escalators of 6 units each.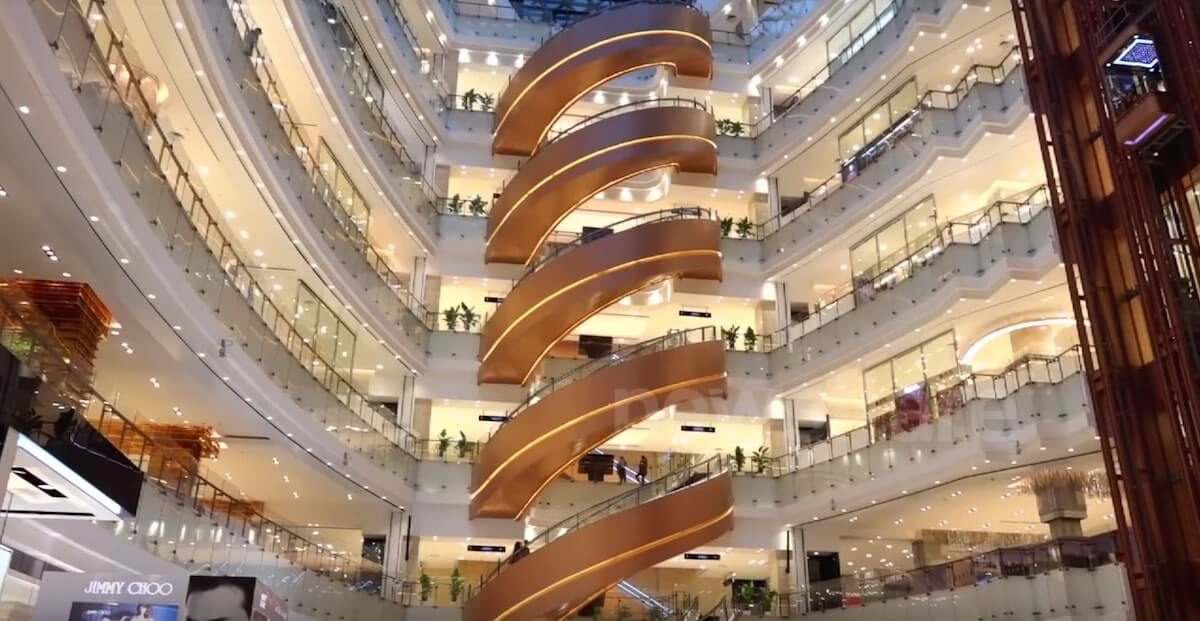 Macy's Herald Square in New York City, USA
An escalator made out of wood? If you like both escalators and antique furniture, you have to visit the world's oldest functioning escalator at Macy's in NYC. It's a bit noisy and not as smooth as modern escalators, but they've held up remarkably well since their installation in the 1920s.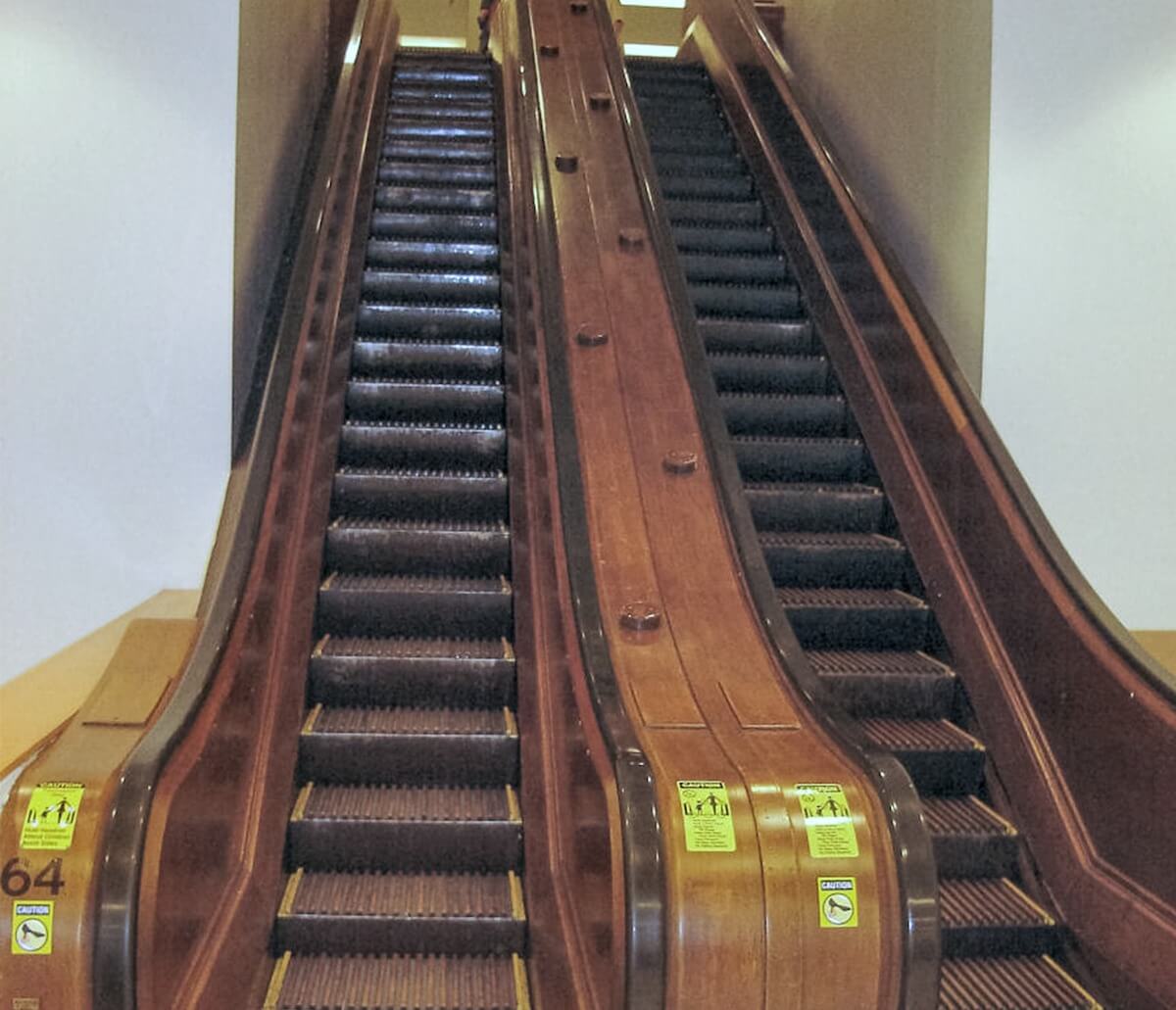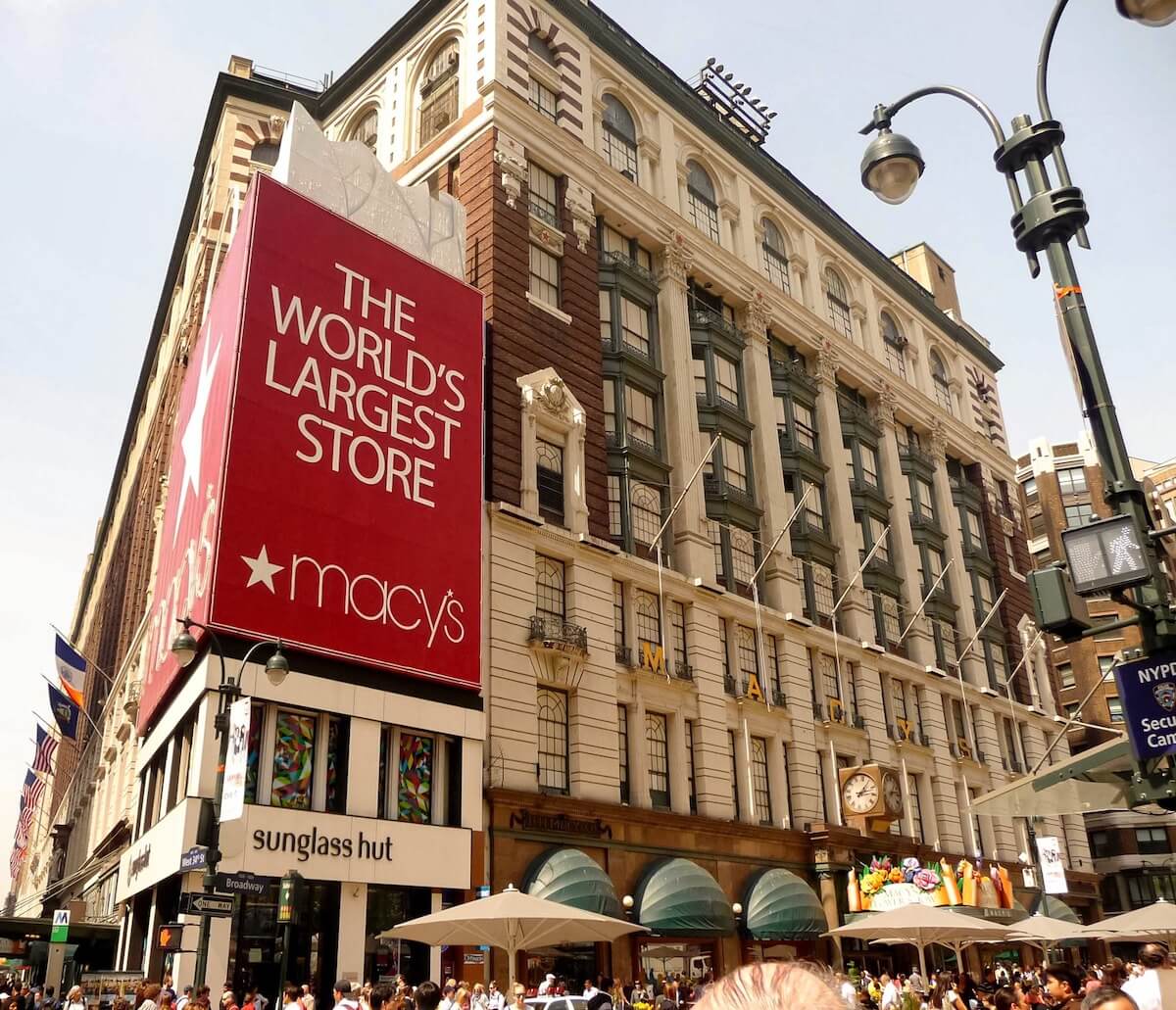 Harrods in London, United Kingdom
The Harrods flagship store in London is a must-see destination for any escalator fan. The store features an almost over-the-top theatrical "Egyptian Escalator" surrounded by decadent colors and golden statues. Visitors also enjoy the escalators of the grand entrance hall, designed by thyssenkrupp Elevator and Make Architects.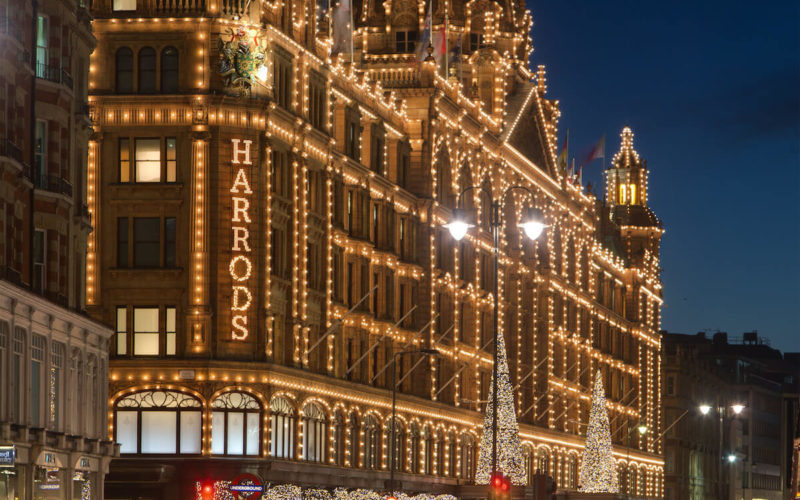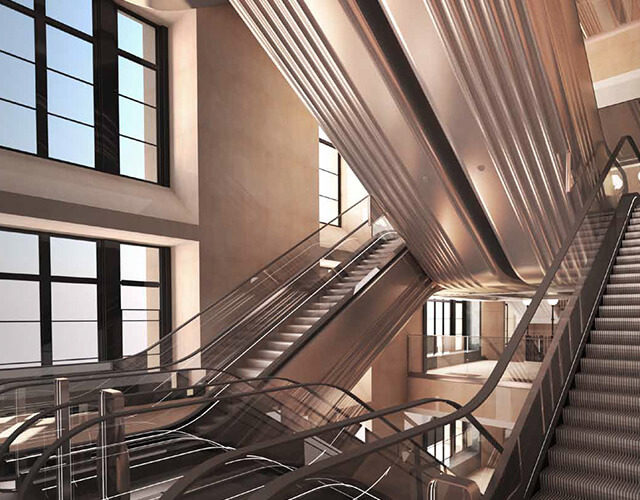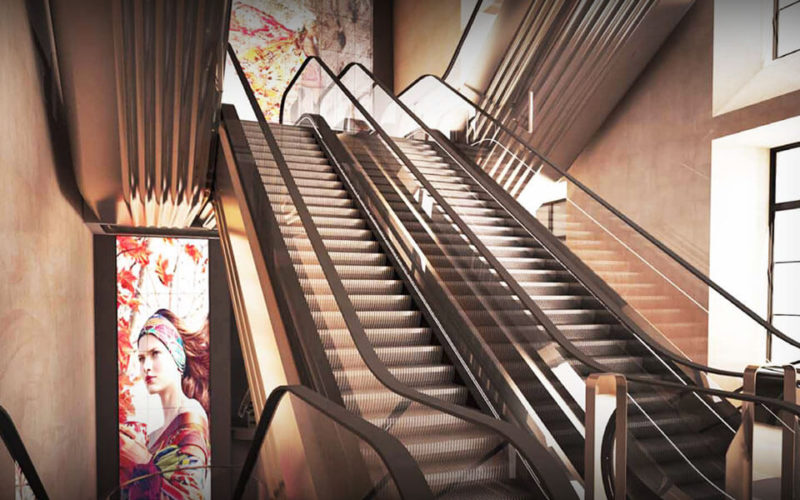 Endless options for chic escalating
Escalators can make a huge difference or add subtle highlights with special design details. Consider the colored handrails on the escalators at the Beijing National Aquatics Center or "Water Cube" in Beijing, China, the attractive lighting and cladding of the escalators at Breuninger in Duesseldorf, Germany, or even the brightly colored steps that move hotel guests at the Globen Hotel in Stockholm, Sweden. With so many examples, one thing is clear: some architects love escalators as much as we do!