Technology
Deane Simpson – rethinking the built environment to meet the needs of aging populations
Population aging is increasing, and quickly. According to the World Health Organization (WHO), by 2020 the number of people aged 60 years and older will outnumber children younger than five for the first time ever. By 2050, WHO estimates that the number of those over 60 will be 22% of the global population. In Japan, they already form 30% of the total population. One result of this is that the meaning of old age is changing. The traditional understanding is now better reflected in the term "old-old" age. In the meantime, an entirely new term to describe the "third phase" of life is being used by urban researchers such as Deane Simpson. These "young-old" are both healthy and active, and busily exploring what that means.
Using fewer resources for bigger change – What makes the world go around? Innovative technology. And in mobility, building, energy and manufacturing, especially green innovations are changing how people interact with and shape their environment.
9329 views
The rise of the elderly and the emergence of the "young-old"
Around 1950, it became apparent that something quite unique was happening. The number of old people were increasing. Advances in healthcare and the post-war economic boom were coming together to increase life expectancy to levels never before seen before.
Many of these older people also had the leisure, the means, and the desire to think about what growing old meant. In 1954, Youngtown (!), Arizona, became the first age-restricted community in the US. In 1960, Sun City opened on the site of a nearby ghost town, with homes, a shopping center, a recreation center, and a golf course. Many old people didn't feel so old after all, and the "young-old" ones weren't going to sit around and wait.
The impact of longer lives
As Deane Simpson puts it: "This third age is liberated from the responsibilities of adulthood and childhood: work, childcare, socialization, and education. At the same time, it is free from the constraints of the mental and physical impediments of the final stage of life."
The challenge is that there is no clear roadmap for this group of people to follow. "One of the most significant implications of this new social group is the lack of precedents and protocols that exist in terms of how, where, and with whom one should live."
As a result, the young-old (especially) are having to figure it out for themselves. "This establishes this group as a demographic site of experimentation into new forms of subjectivity, new forms of collectivity, and new forms of architectural and urban environments."
Experiments in a search of community
Today's older people are pioneering a new frontier. Some of them leave their previous homes and go elsewhere. Things that "push" them to leave include "the sense that one's housing or neighborhood or both are inadequate for someone of advanced age." For instance, "a low-density suburban environment based primarily on mobility through the private automobile is deeply problematic when one is not able to drive.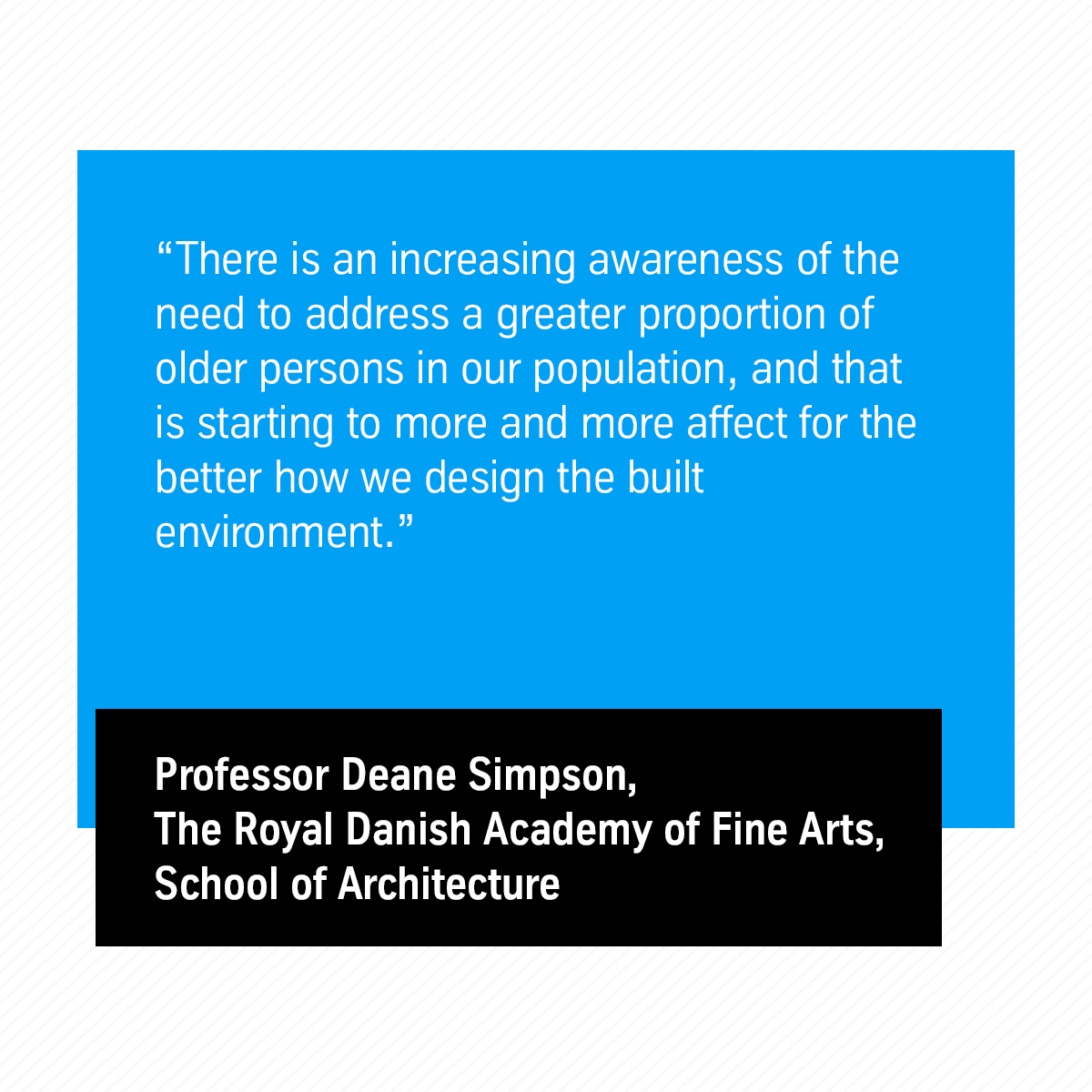 Many are drawn to places that offer "better weather, safety and security, social life and activities, and the affordability and availability of healthcare, as well as an environment where there's no stigmatization around age, and there's the ability to reinvent oneself through leisure." But wherever they go, everyone seems to be looking for a community where they feel at home.
Deane Simpson has researched many of the new communities where seniors are attempting to create this sense of belonging. He is critical of those that, like The Villages in Florida, intentionally create and market a private, age-segregated city that reinforces denial of the final phase of life.
Implications for architecture and urban planning
Even experiments like The Villages may be necessary steps as individuals and society search for new solutions. But most people don't want to search far. According to the AARP in the US, "87% of adults 65+ want to stay in their current home and community as they age." Is that so hard to do?
"Aging in community… might try to maintain the type of social network or connections within a community, and to supply more appropriate housing that can both maintain the community and overcome the limitations" of low-density neighborhoods or multi-story dwellings without elevators.
"There is a lot of quality in society's supporting older people's desire to stay in their own homes. But in reality there can be problems with that." Existing plans and structures need to be rethought, "for example to improve mobility and accessibility as well as the broader question of how we approach these different age groups and needs in more nuanced and specific ways."
"Visualization is a way of communicating… It could be a relevant tool to communicate to people the possibilities of transforming their existing environment to their needs as they age, as well as for decision-makers, politicians, or policy makers to see the implications of a proposed change to their urban environment."
Cities are also experimenting
Because aging populations are increasing around the world, there are plenty of cities working on the challenges of 'aging in place'. For example:
Vancouver has been committed to accessory dwellings in their suburbs "as a way to densify the low-density settings and diversify the housing stock with smaller housing units that could be more appropriate for seniors."
Barcelona has been "developing social infrastructures around cultural and small community centers that serve a more clustered senior population," for instance in their Superblocks.
Copenhagen is experimenting with "merging senior care facilities with those of other age groups, such as kindergartens, schools, or cafes to avoid the tendency of isolating or segregating seniors."
Amsterdam "is bringing students to live in the communities or institutions to provide care and companionship in exchange for inexpensive housing."
And in New York City, the Interboro architectural firm has been documenting public-housing NORCs (Naturally Occurring Retirement Communities) to better understand "the rich urban life which is supporting the space around these communities." The idea is to promote how these can be supported in large cities. Because NORCs already provide much of what is needed for an older person to feel at home.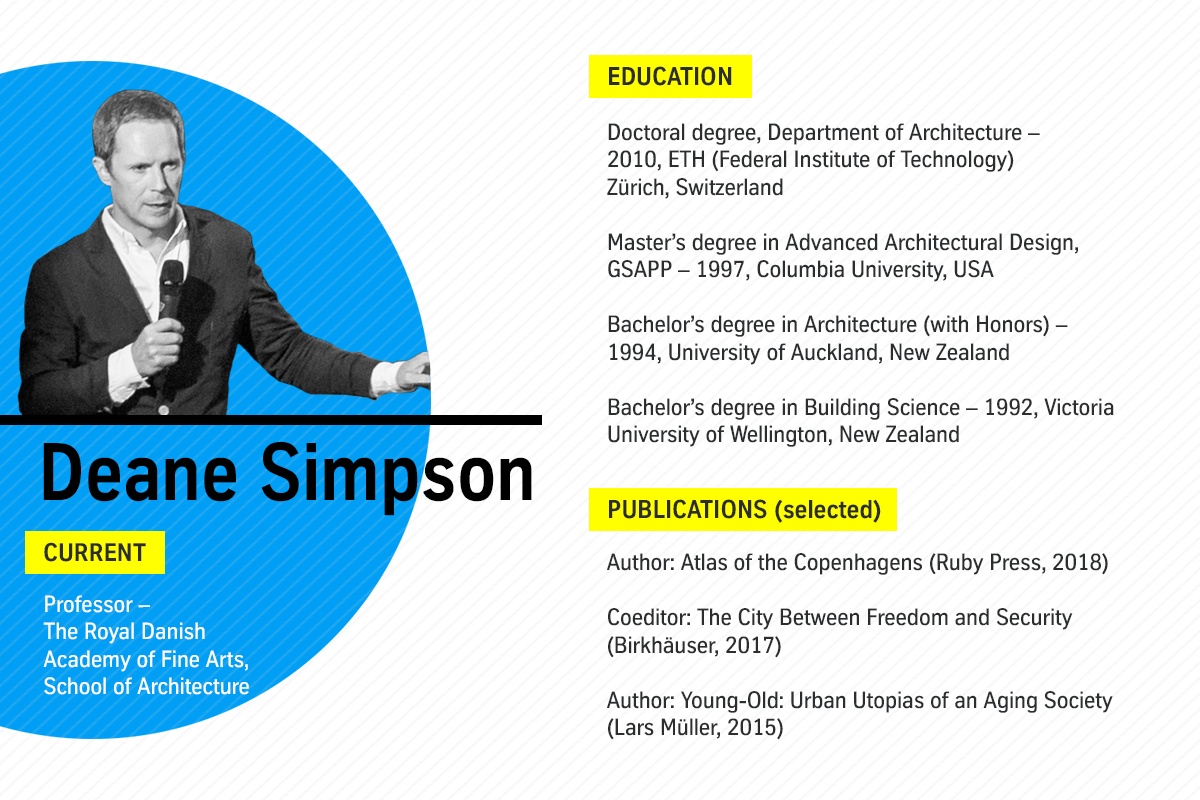 Technology helps seniors to stay connected
Technology can help older people stay connected to their communities. Electric golf carts provide easy transport options in many warm-weather communities, and satellite-based communication systems give elderly RV nomads the ability to maintain virtual and pop-up communities on the road.
Another example is the use of MR (Mixed Reality) headsets to more simply retrofit mobility solutions into existing homes. Using Microsoft HoloLens technology, thyssenkrupp Elevator partnered with Zhülke to develop HoloLinc, which allows people needing a stairlift to easily visualize that.
The IoT-based system not only lets people "see" the lift in their actual stairway, it allows them to quickly customize the design to ensure they have a product that fits their home. Production is automatically triggered once a decision has been made, and the emotionally-charged process of ordering and installing a stairlift is reduced from months to days.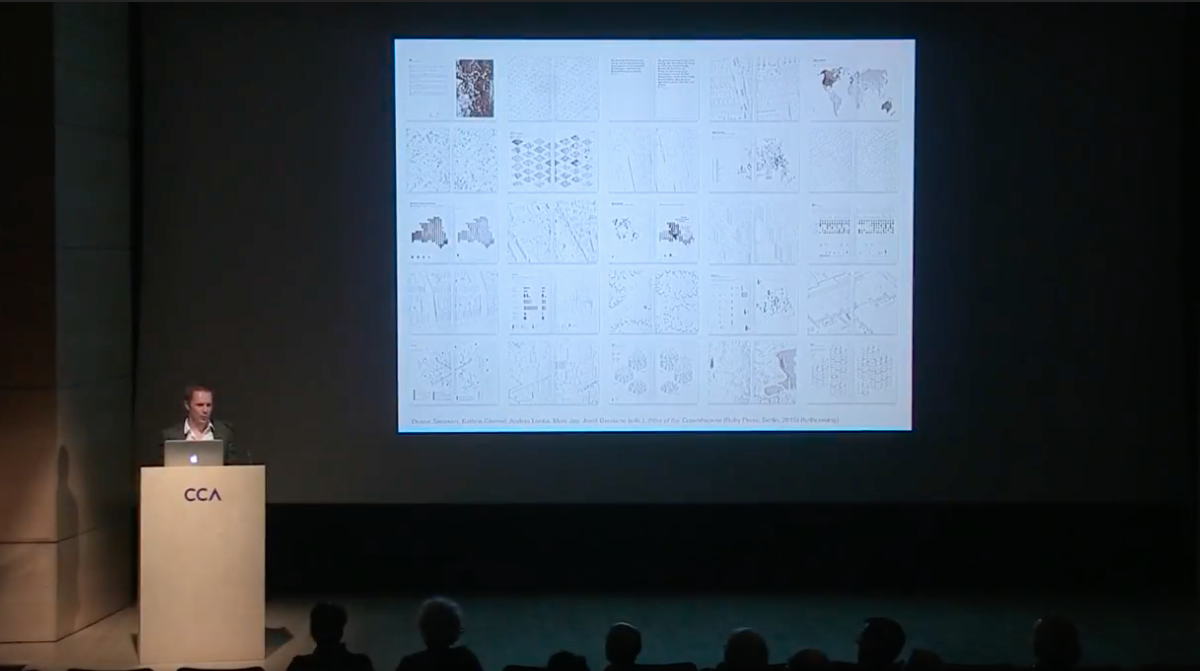 Changing times open new possibilities
As life expectancy increases, so will the role that older people play in the structure and design of cities and society. Today's young-old people and cities around the world are actively experimenting in how to do that. These experiments in individuality and community are providing researchers such as Deane Simpson with a lot of material that they can examine and assess.
That research along with new technologies such as HoloLinc will eventually lead to a detailed map for developing the accessible buildings and inclusive cities of tomorrow. The goal is communities where everyone feels at home.