Technology
Alison Powers in Atlanta: an engineer at the center of a hub of innovation
Alison Powers has always been fascinated with how things work and why they are designed the way they are. That passion, and her urge to investigate, led her to study mechanical engineering at the Georgia Institute of Technology in Atlanta. Today, she's back in Atlanta as Head of Research and Innovation at thyssenkrupp Elevator and thriving in this evolving city, with all its start-ups and drive to support new ideas. URBAN HUB talks with Alison about her job, about finding role models for women in engineering, and why Atlanta is such a uniquely supportive innovation hub.
Using fewer resources for bigger change – What makes the world go around? Innovative technology. And in mobility, building, energy and manufacturing, especially green innovations are changing how people interact with and shape their environment.
6496 views
The first inklings of a female mechanical engineer
Alison knew early on where she was headed. "From the time I was a kid, I have always been fascinated with the question of why we design things the way we do. I studied mechanical engineering to understand the laws of physics, but I am still driven by the human factor that goes into designing technology – combining the question of why we do things with the how."
After completing her undergraduate studies at Georgia Tech (a.k.a. Georgia Institute of Technology), she received her master's degree at Stanford University in California. Then she returned to Memphis, Tennessee, where she first joined thyssenkrupp Elevator in 2013 at the Product Development Center.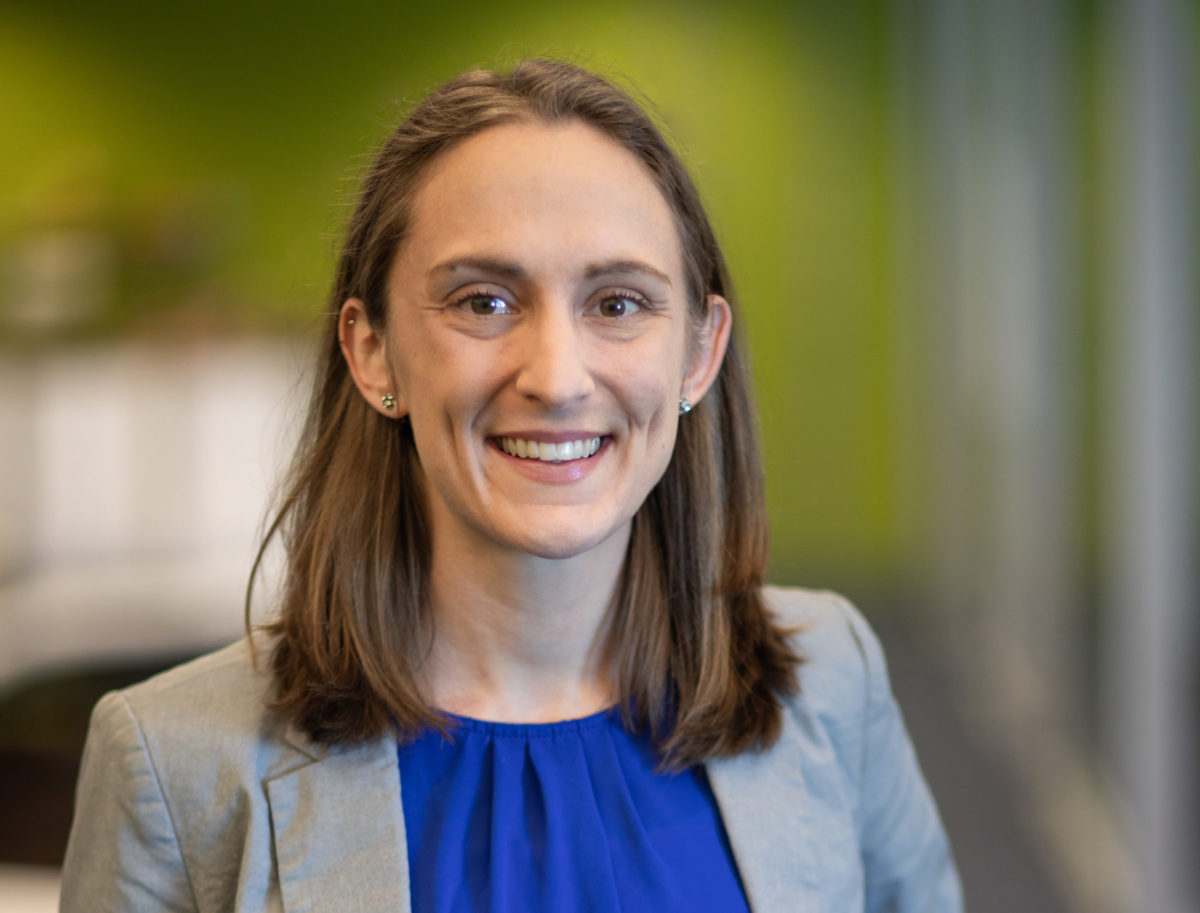 Alison Powers at thyssenkrupp Elevator in Atlanta.
Supervising a team of inquiring minds
Now as Head of Research and Innovation in Atlanta, Alison sees her team's job as asking questions and investigating what is possible and can be created. Some projects are raw research, for example, on new materials for elevators. Yet, most projects focus on exploring what is going on in other fields and how that can be applied to the elevator industry.
Alison's team represents a variety of fields, such as software developers, mechanical engineers, and electrical engineers. She manages project coordination and development and is also the technical overseer of all developments in the department. Her responsibilities span two locations: Brazil and the U.S.A.
"Whatever comes out of the Research Innovation Center (RIC), the next stop is often the Product Development Center, where we explore industrialization and commercialization of ideas, discussing next steps and handover, taking what we are working on in our team and making sure it will fit in the development center now or later."
"My leadership style is more: I don't have all the answers. I like to see my role as 'the connector'. I can help my people connect with experts in the business or to the network of research institutes and leaders I've worked with, to help each person to find that golden nugget of information that moves their idea and project forward."
Training more female engineers!
When Alison studied at Georgia Tech ten years ago, there were only a few women. She says, "I'll never forget my Thermodynamics class. The first time I made a comment, everyone turned around in their seats and looked at me when they heard my female voice."
Now when she walks on the campus, she sees a lot more women among the student body. "It's like night and day," says Alison. She believes this comes down to universities doing a better job of recruiting and communicating to females that they can work in this field and there is a place for them.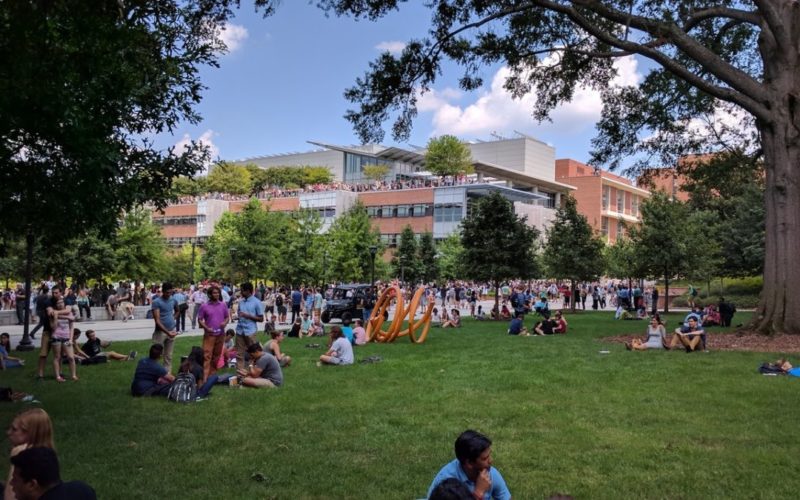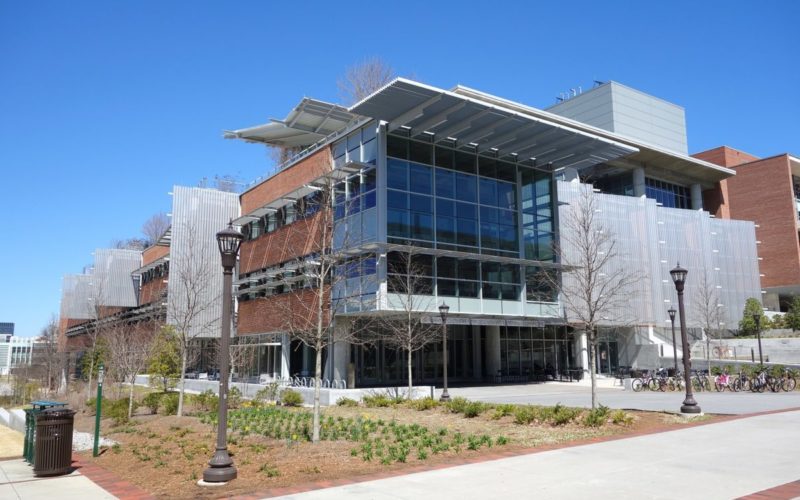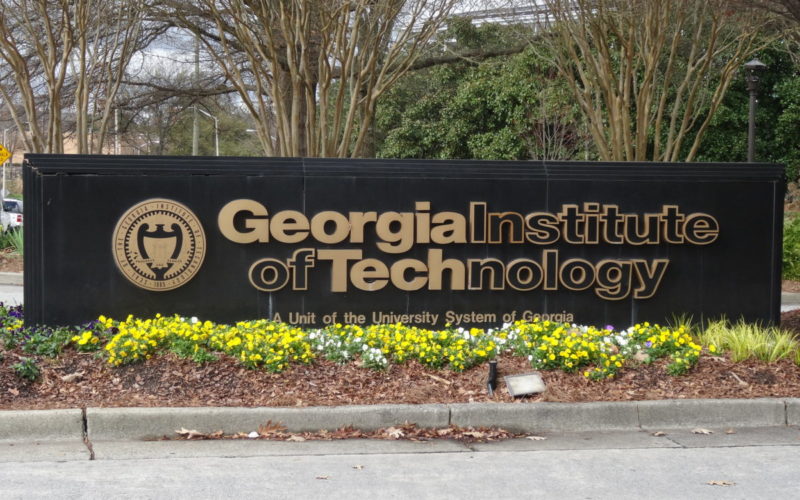 If you can see it, you can be it
While the face of mechanical engineering is changing, Alison still feels it is important to make opportunities that create role models for girls in the engineering field.
When she worked in Memphis, Alison loved to organize middle and high school trips to visit the elevator test tower in Horn Lake, Mississippi. The kids would tour the tower in hard hats and safety glasses and see how an elevator works. They also got a chance to learn and use words like friction, force, and velocity.
Alison adds, "I would try to strategically match the type of students we would get, for example, if they were a majority of African-Americans or girls, I would make sure we offered a diverse group of tour guides, so the students could literally see themselves in this role. If you can see it, you can be it."
"Atlanta has changed so much since I was an undergraduate here. I can hardly believe how big everything has gotten. Beyond the raw volume increase, it is clear to me that Atlanta attracts a type of person similar to me – a life-long learner and the people who ask the 'why' questions. This is very unique to Atlanta."
Innovation that grows with cooperation
"The corporate innovation network in Atlanta is huge," says Alison, "I love connecting with external groups with whom I can continue to learn." Alison is involved in several focus groups for corporate innovators with members from other Atlanta-based companies like Delta and Home Depot.
Atlanta is the perfect hub for networking. Minus any ego or competitiveness, like-minded researchers from other sectors understand the details of corporation innovation and are very open about sharing them, as well as learning from and helping one another.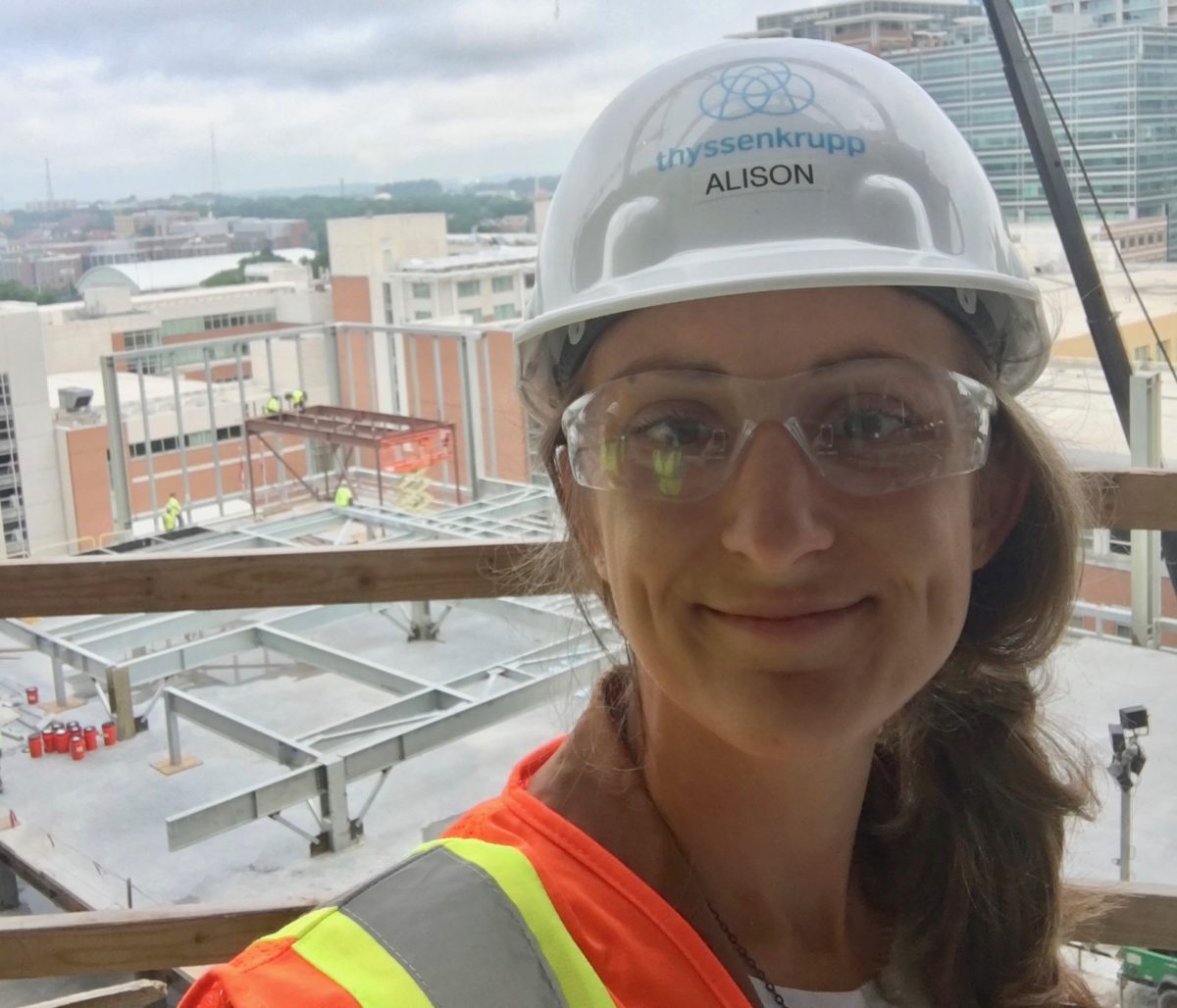 A new hub within Atlanta for innovation
thyssenkrupp Elevator's new North American headquarters is coming together. Soon, all facilities, including the new test tower, will be located in one place, allowing Alison better access to test equipment and all departments. This mini-hub will stimulate a perpetual feedback loop supporting technological creativity and product development.
Alison adds, "The new headquarters sets the stage for future improvements and developments in solutions like destination dispatch, our MULTI elevator, and building on the launch of TWIN at the CODA building (connected to Georgia Tech) in Atlanta."
Alison also sees thyssenkrupp Elevator exploring ways to create solutions that seamlessly connect with a building's entire ecosystem, as well as building partnerships with other building service providers to find ways to create a holistic and all-around pleasurable in-building experience.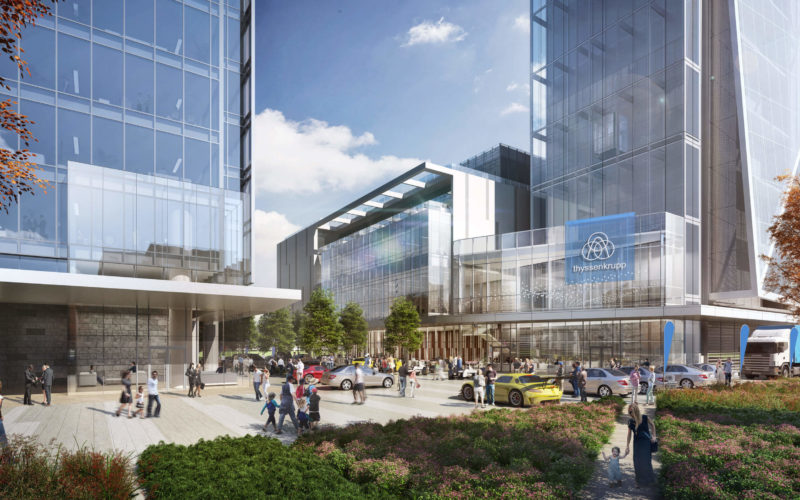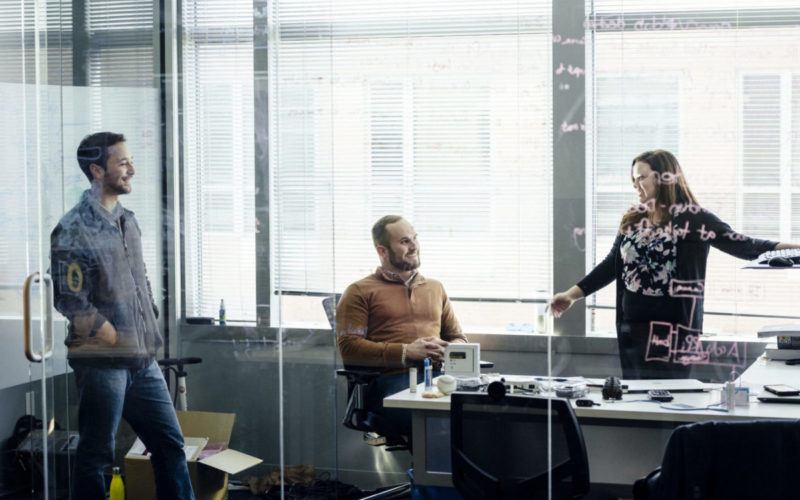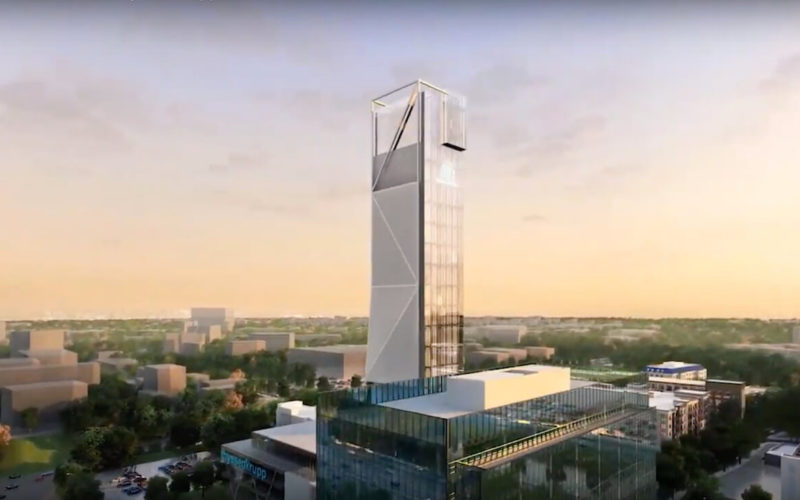 Stay tuned from Atlanta: from logistics to predictive maintenance
So what could the future hold for thyssenkrupp Elevator and the Research Innovation Center? Alison called out two particularly interesting projects:
Industry 4.0 and getting a better understanding of how equipment functions in real-time: The team is investigating what's next for the MAX predictive maintenance solution and how even lower-level data collection with smart sensors and cheap data analysis can bring more value to MAX.
Urban mobility: the team is working with a Georgia Tech research group studying logistics for delivery companies. They model and simulate how they optimize package delivery. "We are trying to figure out how to apply their logistics knowledge to a vertical distribution route, if you will."
With thyssenkrupp Elevator's Research and Innovation Center embedded in Atlanta's hub of new ideas, it's certain that many new developments and solutions will emerge in the years to come.