Sustainability
Urban waterfronts: Dan Hodapp's take on planning a 12 km stretch of San Francisco
San Francisco has served as a port since its founding in 1863 following the California Gold Rush. The completion of a seawall in 1914 ensured its future as a waterfront and prevented the filling of the bay to create land. Since then, the city's growth into a major metropolis has been in no small part due to its excellent natural harbor and waterfront.
Demands, however, have changed over the years, and in 1997, the Port of San Francisco embarked on a long-term project to redevelop the Port. The challenge was to remain true to its past and to the central role it has played in San Francisco's growth, while still modernizing to keep pace with the 21st century and the city's current needs.
That's where Dan Hodapp – Senior Waterfront Planner & Urban Designer with the Port of San Francisco – comes in. He works to integrate the history of the Port with new demands – and also combat rising sea levels. Modern urban planning and technology have paved his way; however, Hodapp has found San Francisco's successful waterfront revitalization rests largely with the people.
Ensuring the future is green – Environmental sustainable development draws on concepts of little waste, lower consumption and switching to green, environmentally-sustainable resources like solar and wind or materials which can constantly be up-cycled.
6820 views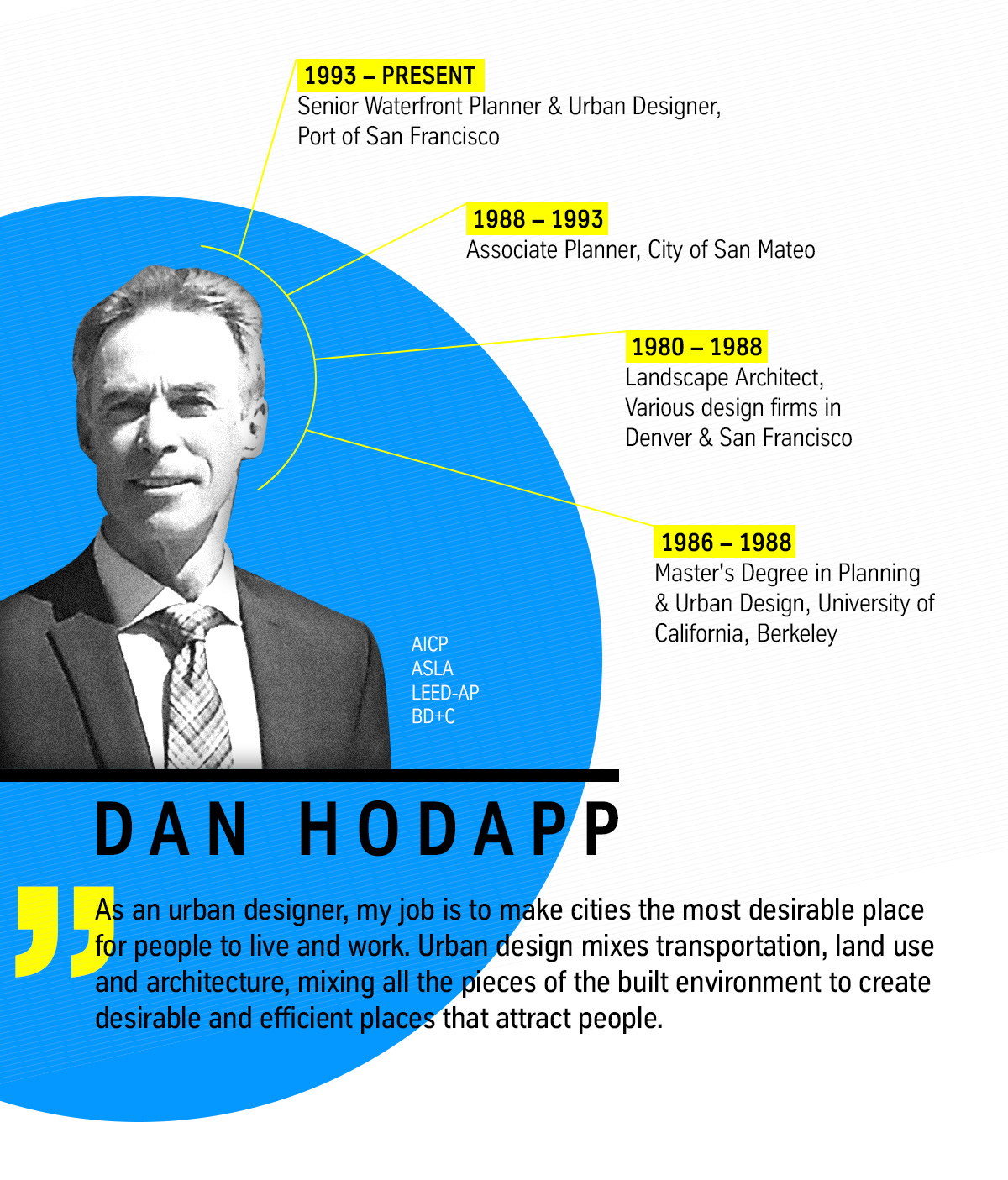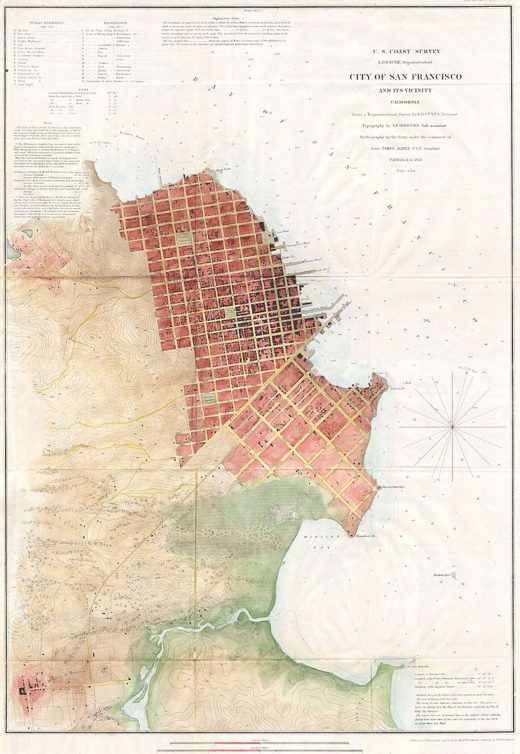 "The Port of San Francisco is a diverse collection of uses concentrated on a narrow strip of land. Other ports have many of the same uses and issues, and the public's desire to be at the water while being in the city continues to grow around the world."

Dan Hodapp
Senior Waterfront Planner & Urban Designer, Port of San Francisco
The port and the city – a concise history
The California Gold Rush of 1849 turned San Francisco into a boomtown. People flocked to California from all over the world to try their luck in the Sierra Nevada goldfields. Many of them arrived at the natural harbor of the San Francisco Bay by ship.
As people came, many stayed. Homes, businesses, and wharves sprang up, as did disputes over land ownership and building rights. Sensible urban planning was constantly under siege from the forces of expediency, private interest, violence, and corruption. The Port of San Francisco was formed in 1863 to bring order to the chaos.
Part of the order was to build a proper seawall, which began immediately. But it took over 50 years for it to be completed in 1914. The seawall definitively ushered in a new era of organized development, and many still-existing waterfront buildings constructed at this time are now designated National Register Historical Places.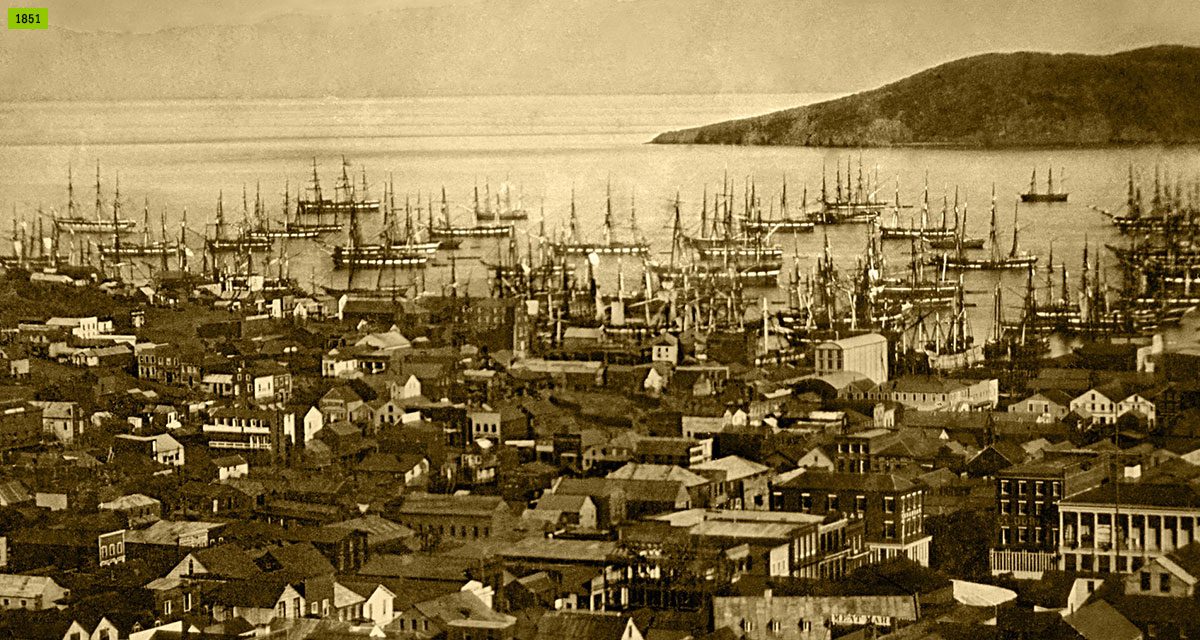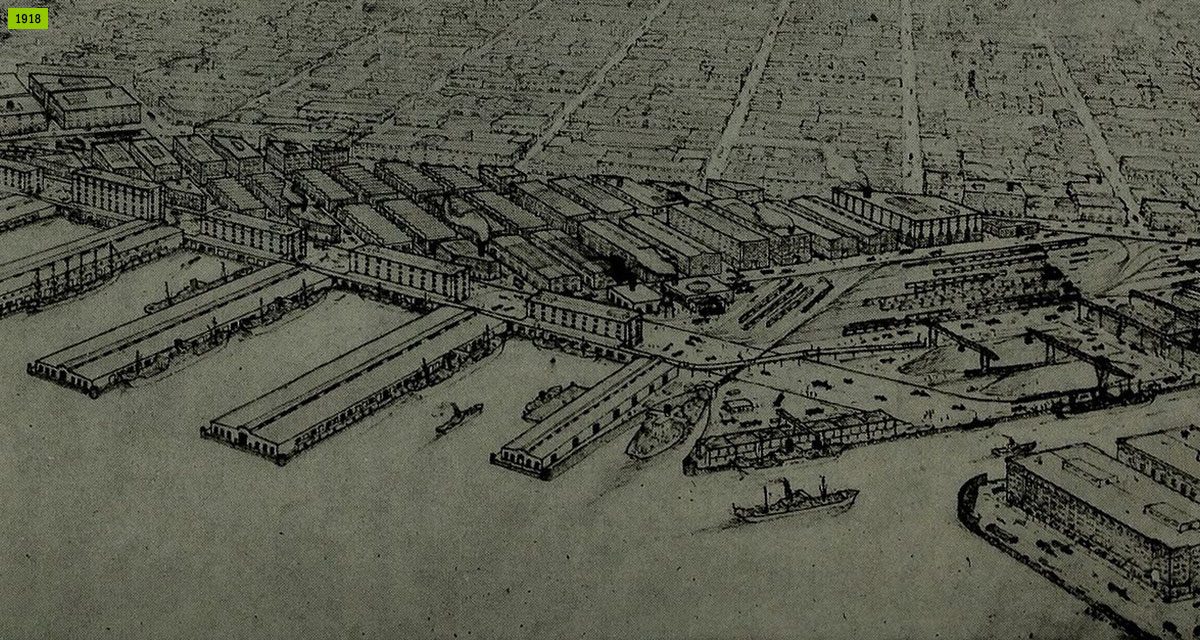 A living historical port gets in modern ship-shape
For Dan Hodapp, the Port is a living entity and the history an organic part of the city. His employer – the Port of San Francisco – has been tasked by San Francisco and the State of California with a three-pronged stewardship of the waterfront to:
• Provide for maritime commerce, navigation, and fisheries
• Protect natural and cultural resources
• Provide facilities that attract people to the waterfront
As time went on, the Port also recognized it needed modernization. Changes in maritime commerce – in particular the rise of container shipping – meant freight handling had largely moved to less populated bayside venues. In the meantime, bridges, greater car use, and commuter rail services had reduced the number of ferries needing the Port.
So, the Port adopted its first ever urban design plan, transitioning from historic maritime cargo to a waterfront with a mix of uses:
• Retail space that sprung up at ferry landings
• A research vessel that turned into a new science museum
• Harbor services that operate side-by-side with new enterprises
The waterfront and port continue to be a work in progress, constantly adapting to new desires as well as challenges through a unique collaboration with the people of San Francisco.
"A good waterfront should be similar to a good city. It should have a mix of uses, opportunities, and be able to respond to how the city functions – and be democratic in how everyone's allowed to use its public spaces."
Dan Hodapp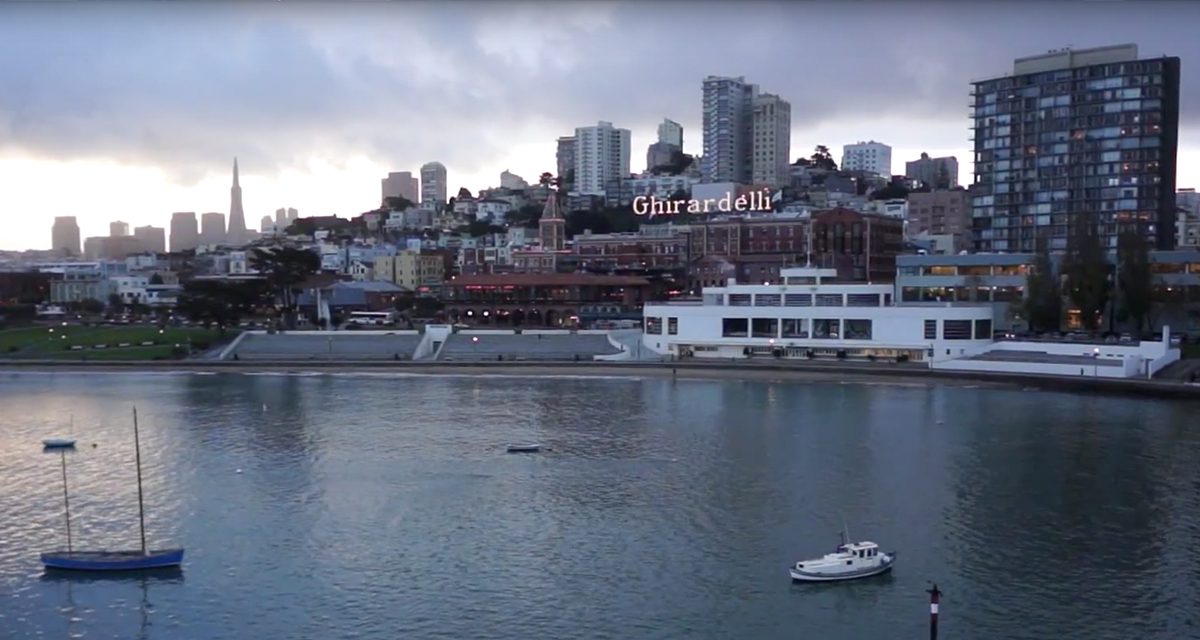 The Port of San Francisco actively seeks the input of urban residents, businesses, and experts. The result is an ever-evolving development of mixed-use spaces that are popularly rooted and architecturally integrated in the city.
The people take to the waterfront – to create change
Plans for the waterfront have been in the making for over twenty years, largely because they were developed in close cooperation with the public and waterfront stakeholders. San Franciscans wanted a say in the change – to see historic authenticity but also to be able to truly enjoy the waterfront.
The public had a clear vision of how they wanted to use the waterfront, and once they learned the financial and regulatory realities that the Port had to operate within, they came up with original ideas to do so. This symbiotic relationship between residents and the planning process made it easier for the port to secure the funding it needed to transform open spaces.
What's the next step? Plans are being updated to take into consideration climate change. As the risks of a major earthquake and rising sea levels loom, residents have had to evolve their initiatives. The Port formed a "WP Working Group" consisting of representatives from the public including those skilled in maritime business, engineering, finance, risk analysis, public open space, and/or urban design.
Now the team will integrate new knowledge and ideas and develop a policy and plan that responds to the changing conditions and the public's new expectations for the waterfront. In the coming months, the group will add a finer level of policy to urban design, transportation, and public space issues.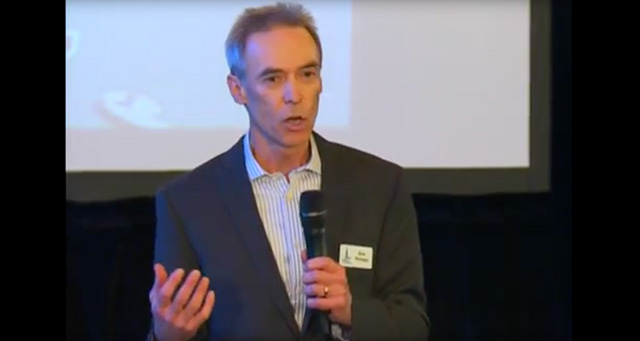 Democracy requires time and effort. This video shows a Port Waterfront Vision Workshop and gives a good example of the public "Waterfront Land Use Plan Update" process that the Port of San Francisco uses to ensure that all voices are heard.
Dan Hodapp's San Franciscan recipe for creating good urban waterfronts
Ingredient 1: Continuity
Provide a continuously walkable waterfront along the entire shoreline.
Ingredient 2: Sequence
Punctuate the waterfront with a public space at five to seven-minute walking intervals. 
Ingredient 3: Variety
Relate each of those public spaces to its specific area and surroundings.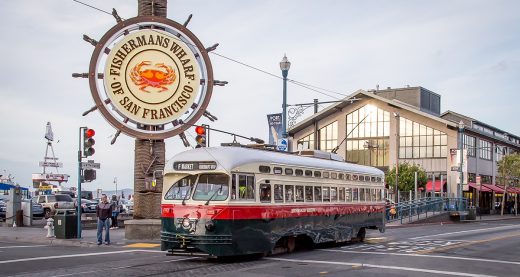 "(E)ach city needs to study what (its port) has that provides a unique sense of place within its city and learn how its residents would like to see that develop. Waterfronts are going to be changing dramatically for any city on an ocean and each of those cities needs to understand what this will mean for them."
Dan Hodapp
From coast to coast – waterfront cities learn the ropes together
Dan Hodapp enjoys urban planning in part because of the constantly evolving challenges. Many other cities face similar changes, e.g. anticipating the next waves in the transportation and mobility revolution. San Francisco works closely on these issues with other US Pacific port cities such as Portland and Seattle as well as other waterside cities such as New York City and Toronto.
San Francisco also confers regularly with the Netherlands, the thought leaders on the effects of climate change on coastal cities. As sea levels rise, so does the need to work together to share expertise. The Port of San Francisco will remain a project of global interest to urban waterfront planning because it presents a good model of how to wisely plan for the future.
"San Francisco's waterfront will play an important role in protecting the city from rising tides and for local and regional transportation. These roles need to be added to most any waterfront along with providing for the maritime responsibilities and providing people with the opportunity to enjoy the water." (Dan Hodapp)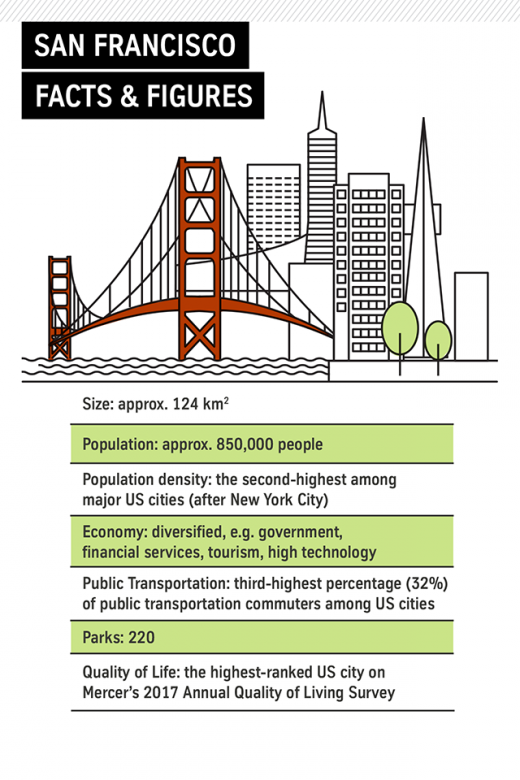 Big changes down by the waterfront around the globe
Some of the most talked about urban projects underway now are waterfront revitalizations. Below are a few more examples, illustrating the wide variety of challenges cities with waterfronts face.
• Colombo Port City, Sri Lanka: Reclaiming huge swaths of land from the sea, Sri Lanka's biggest infrastructure project is set to become a lifeline between Asia, Africa, and the Middle East.
• Hudson Yards Redevelopment Project, New York: The largest private real estate development ever in the United States, the project is constructed on 28 acres over a working rail yard, 30 active train tracks, three rail tunnels, and the new Gateway Tunnel.
• Ravi Riverfront Development Project, Lahore: Combining flood control and wastewater management with a new chapter in modern construction to bring an economic boost to the region.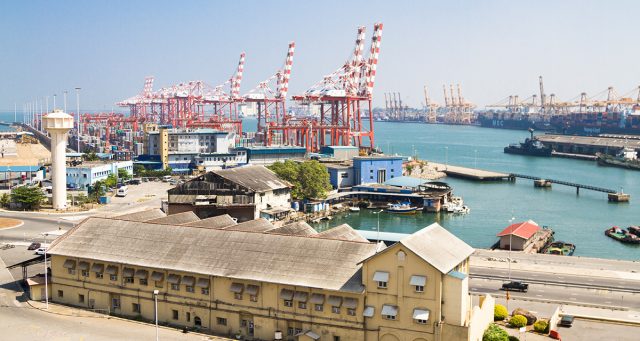 Colombo Port City, Sri Lanka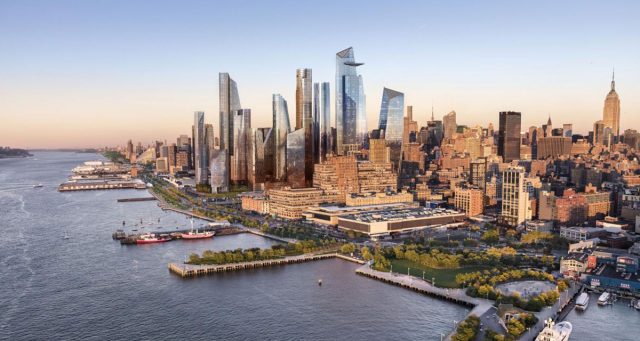 Hudson Yards Redevelopment Project, New York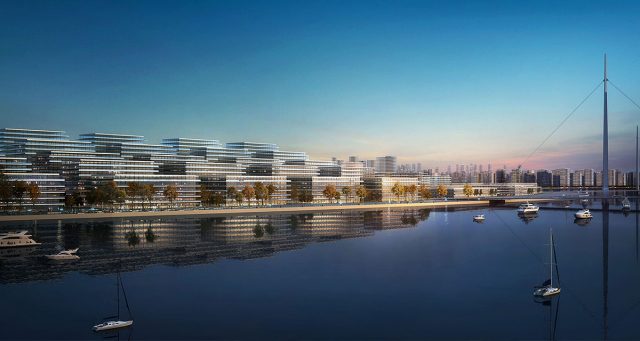 Ravi Riverfront Development Project, Lahore
The San Francisco model – lessons to navigate by
Dan Hodapp and the San Francisco model offer plenty of inspiration for other urban waterfront developers. They also offer some valuable principles such as involving the people affected by development. This not only means nearby residents and business owners but also includes everyone in the city with relevant interests and desires.
Good urban planners understand how to balance public and private necessities while considering the economics of the development. Plans should be specific and authentic to the location's history, geography, architecture, neighborhoods, etc. The essential step of involving the public helps clarify priorities while creating acceptance, support, and enthusiasm for the final plan.
The Port of San Francisco also exemplifies another truth of urban planning, according to Dan Hodapp: good government land use rules are key. In San Francisco's case, they helped to define the eastern edge of the city and allow for a better utilization of resources. They provide the structure necessary for creativity to flourish.
Perhaps that's another San Franciscan lesson: good rules + public participation = popular creativity.
Do you live in a port city? What's going on with your waterfront? Let us know in the comments below!