Sustainability
The professor and the manager: two unique worlds collaborating to accelerate innovation
In the past, universities and companies have remained in their own corners, only occasionally meeting. The assumption being that the two sectors, academia and industry, were separate realms. Yet, both universities and private companies conduct high-level technological R&D. Traditionally, their reasons for doing so have differed. Two factors are bringing them closer together: universities have become more entrepreneurial in their outlook, and industries are actively seeking out the expertise of academic researchers. URBAN HUB invited Prof. Berend Denkena, Director of the Institute of Production Engineer and Machine Tools (IFW) at the University of Hannover, and Dr. Benedikt Meier, Head of Global Project Management Office (PMO) at thyssenkrupp Elevator AG and Guest Lecturer at University of Hannover, to have an informal chat about their experiences bringing industry and university together.
Ensuring the future is green – Environmental sustainable development draws on concepts of little waste, lower consumption and switching to green, environmentally-sustainable resources like solar and wind or materials which can constantly be up-cycled.
11484 views
Prof. Berend Denkena, Director of IFW at University of Hannover
Prof. Denkena, upon completion of his doctoral studies, entered the industrial world as a thyssenkrupp trainee and worked for ten years testing out first-hand the applications of research and theory in practice. He returned to academia, deciding research was his passion. His experience in the industrial world stuck and still plays a strong role in his research and teaching today.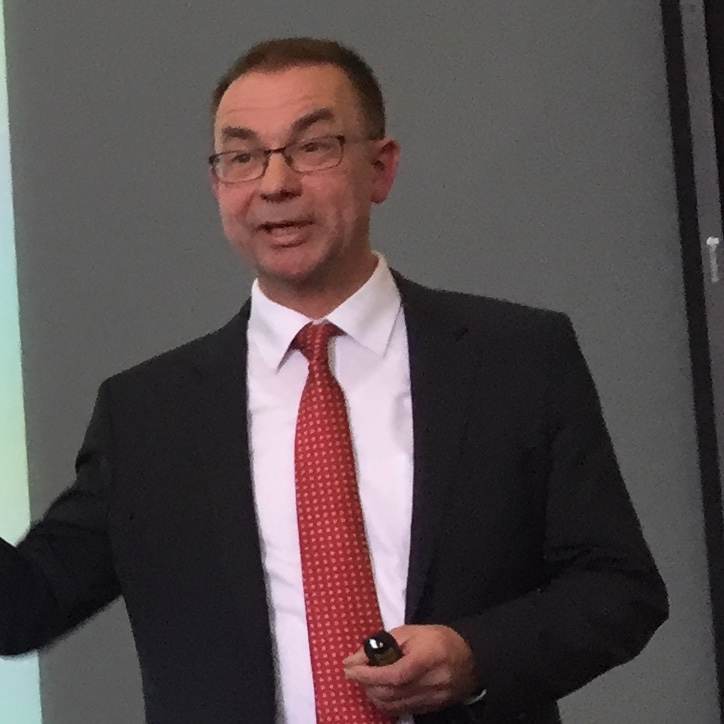 Dr. Benedikt Meier, Head of PMO at thyssenkrupp Elevator
Dr. Meier also went straight into the industrial sector after finishing his doctorate. Through personal connections, he found his way back into the classroom as a guest lecturer at the University of Hannover and he is also a Professor at the University of Northhampton. With one foot on either side, Meier enjoys putting his finger on the pulse of change and partaking in mutually-beneficial exchanges with the students and doctoral candidates.
Crossing the divide
"Generally, while cooperation has changed over the last fifteen years, in some respects, it hasn't necessarily improved," says Prof. Denkena. "It is becoming more difficult to hire people from the industry to come work at the university. Although the free flow of personnel between university and industry is essential for close cooperation, at the moment, this seems to be increasingly difficult."
"This is due in part to the industry offering better pay, but also because the requirements to take part in an academic discourse are very difficult to fulfill.
"I can add to that from my experience at thyssenkrupp Elevator" says Dr. Meier. "On the one hand, our research serves the customers' needs but on the other hand, it aims to keep ahead of the competition – creating technology that the competitors don't have. So, we don't want to publish too early and then competitors catch wind of it.
"And that, of course, is the exact opposite of what universities would require. They want to publish early on and show they are at the forefront of research." Dr. Meier continues, "Not to mention, a manager, who may also be teaching at the university, would hardly have the time to write a research paper. It's not something one could squeeze in during a break!"
Prof. Denkena added, "This is really an issue that needs to be addressed in the future so that industry and university come together. Otherwise, we will only have professors who have never had any experience in the industry, and they cannot integrate this into their teaching or help students bridge theory and practice."
"And, naturally, industry is looking for students and doctoral candidates who do have just this experience," according to Dr. Meier. "Or been taught about the merging of the practical and theoretical worlds. These students and candidates are then ready after their studies to apply it in their job or stay at the university. They can continue to teach this cooperation and the unique research that arises from it."
"The industry has to find a way to allow their managers to participate in the research occurring on a university level and to build their qualifications. They aren't losing their 'good people' but building future cooperations. This continuous exchange in both directions is worth its weight in gold."
Cooperation thrives in the right landscape
Turning to a more positive note, Prof. Denkena points out that excellent conditions in terms of research-friendly funding and administration obviously facilitate industry-university cooperation.
Prof. Denkena says, "For example, German research funds, such as BMBF, support a three-year-long cooperation between a university and industry partner. This is a great format which allows partners to work together and reach results which would otherwise be unattainable."
"The universities, naturally, are closely aligned with the research funding bodies," add Dr. Meier. "The path to funding is sometimes shorter than when one goes through an industry partner."
The experience and success rate of applying for funding is, not surprisingly, different for industry and university partners. Prof. Denkena says in his experience, "Whether something is deemed funding worthy depends largely on the risk factor. Only a university project which is considered very risky is largely sponsored by public funds. Industry is more likely to get funding on a low-risk project in which it provides 50% funding and 50% comes from public research funds."
One of the most positive aspects for Prof. Denkena about university and industry collaboration is the greater possibility of the knowledge transfer of new developments from university into industry. Prof. Denkena says, "Doctoral students, for example, work together with an industry partner on a project and create new results, and then they have the possibility after their degree to bring that knowledge, but also the new methods discovered during their doctoral studies, to their job."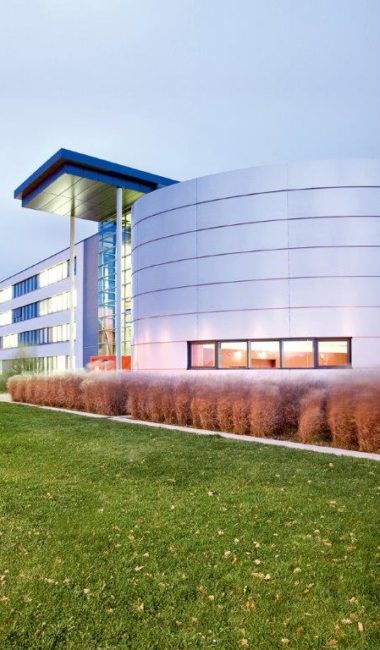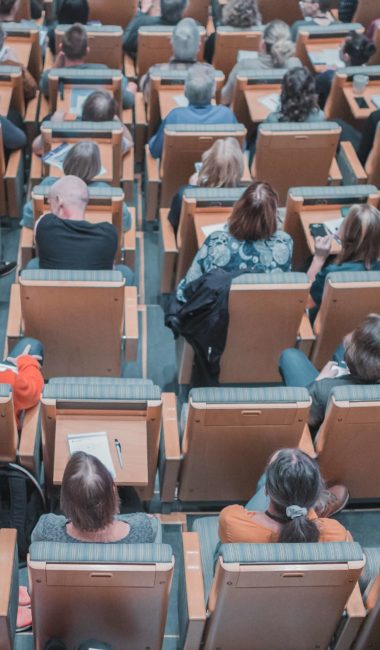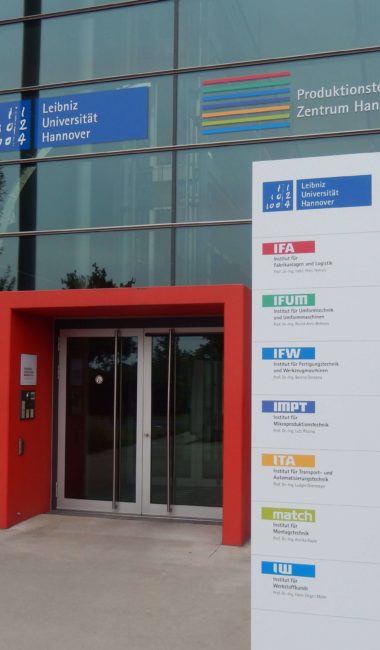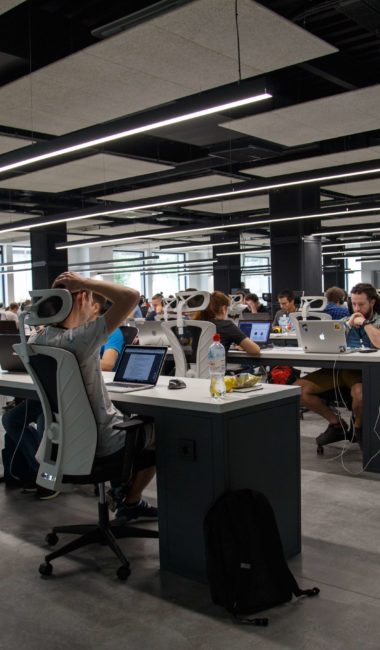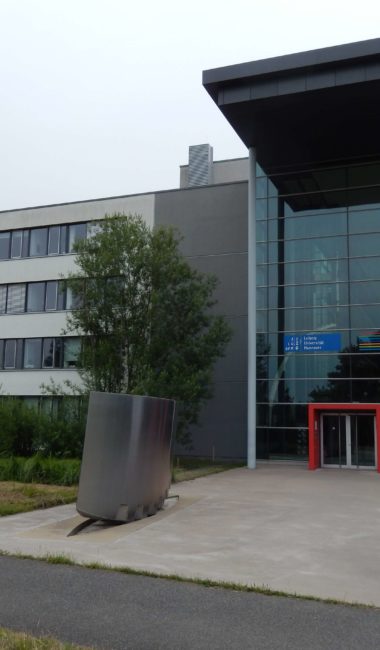 Some models for cooperation
There are several roads to cooperation: either industry managers teaching at the university or working on specific research project over a period of time as well as a model often referred to as the "incubator." Dr. Meier explains, "The university invites the industry partner to set up a direct presence on the university campus."
Prof. Denkena explains how the model works at the IFW at the University of Hannover, "We are a production-technical center, and the concept for this campus here, which was created 14 years ago, was to bring industry and university together under one roof. About one-third of our space here is dedicated to collaborations."
"We have on one hand the possibility that the industry partner comes to us, but at the moment, what is much more common is that start-ups and new companies are founded here. Doctoral students and researcher have the possibility to work here for a few years and have the advantage of having students to work with as well as administrative and infrastructural support, and financial assistance."
University – industry collaboration: success stories
Prof. Denkena and Dr. Meier went on to describe some recent collaborations that were exciting and brought interesting results.
Prof. Denkena explains, "We have a great project currently with partners in the automotive industry. We are developing a new manufacturing method for the drivetrain. We shortened the process chain by two steps. The results were surprisingly really good, although the goal was almost visionary. And now the project has been extended so we can transfer the process from research to industrial use and see its application in the automotive industry."
In another such cooperation between thyssenkrupp and the Institute for Assembly Technology, University of Hannover is seeking a better way to test vehicle inverters in electric cars during production. Current testing with a real E-Motor comes with restrictions and greater effort. The project is investigating the creation of an electric machine simulator that would allow for more tests such as error simulation. In the first stage, an electric motor will be created and tested.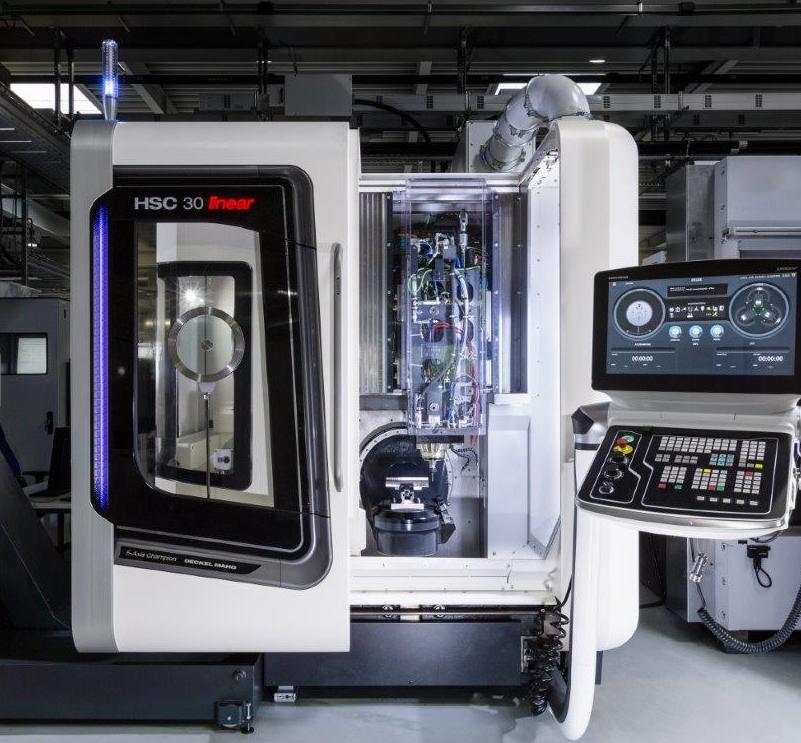 "In Germany, a transfer of knowledge that is put into practice is still too slow. It is a key factor – knowledge today develops faster and faster and we have to improve the transfer to fully harness its potential."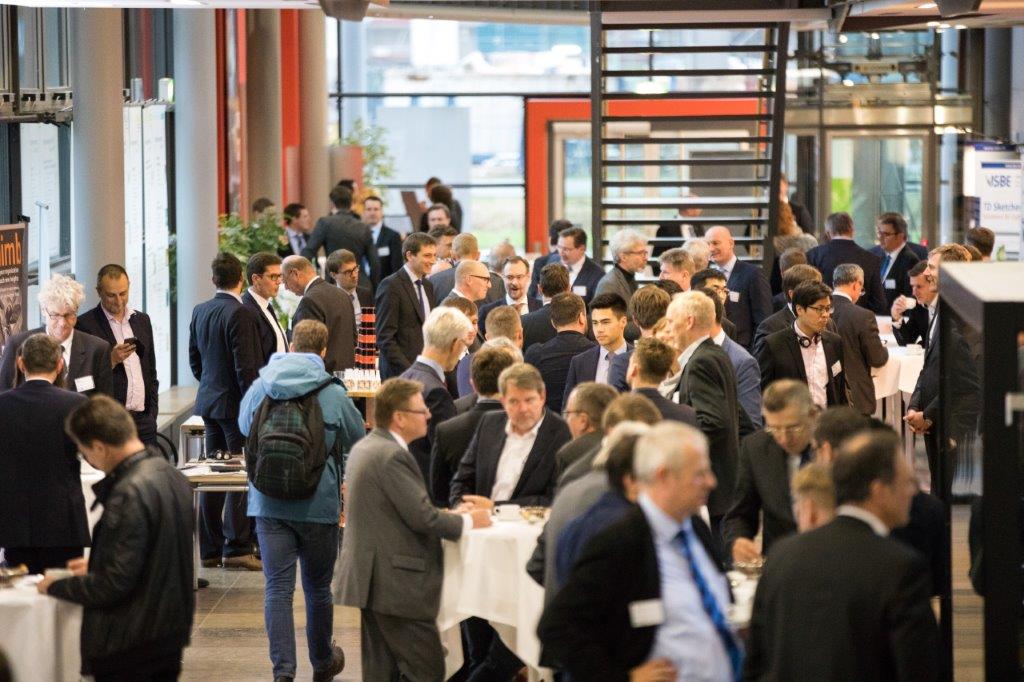 Cooperating and collaborating: a few key things to remember
While a supportive landscape smooths the way to collaboration by providing a financial and administrative framework, it's important to keep a few things in mind before embarking on a research partnership.
From the start, there should be no doubt that all stakeholders are 100% committed. Once partners are confirmed, expectations in terms of scope, budget, and timeline can be clearly laid out and agreed upon, but also allowing for a little bit of flexibility to adjust to developments or roadblocks down the line.
Agree on the level of transparency of interim or partial results beforehand. One of the ultimate goals of a collaboration is an uncomplicated transfer of knowledge.
Research projects which create exciting results often come from a collaboration that exhibits an openness for new, unconventional approaches and a willingness to take risks.
The next level of cooperation
Generally, Dr. Meier finds, "The willingness of industry managers to engage with university partners will increase because the path to cooperation is shorter, less administrative, and there is access to talented people."
When asked what the future of industry-university cooperation could look like in ten years, Prof. Denkena and Dr. Meier agree that collaborations will be essential to keeping ahead of the sweeping developments.
One example of such rapid change mentioned: mechanical engineering. 15 years ago, the two fields of mechanics and engineering were taught completely separate. However today, it is totally inconceivable to keep them unconnected as they continue to merge together in both thinking and practical application. The sensors and software that form mechatronic elements are seen in the invention of the MULTI elevator.
As industry and universities become increasingly aware of the need to stay ahead of the knowledge curve, they will continue to find new paths for fast knowledge transfer and invent new ways of collaboration.
"Life-long learning will play a big role as well," says Prof. Denkena. "For example, we have founded a production academy (http://wgp.de) and are developing courses and offers for the industry that is in a format for the fast transfer of knowledge out of research and into practice."
"Also, by connecting research projects to eLearning platforms, it is easier and more instantaneous to upload new knowledge. This has strategic value for both the university and the industry."
Prof. Denkena pointed out, "In times of economic boom, research can sometimes take a subordinate role, which universities and industry can no longer afford to do. Instead they need to continuously combine resources to be able to fill the gaps which arise so quickly in this age of super-fast technology."