Sustainability
Global green building pioneer LEEDs the way: Brazil
Completed in 2007, Eldorado Business Tower, in São Paolo, is typical of the new breed of buildings in Brazil. It received the prestigious LEED Platinum green building certification in 2009, which attests to the trend toward sustainability that pervades the country.
Whether it's a public or private-sector project, Brazil's buildings are becoming every bit as green as its rainforests. Before the rest of the world turns its attention to Rio de Janeiro in August 2016, URBAN HUB travels to Brazil to explore the growing body of energy-efficient buildings.
Ensuring the future is green – Environmental sustainable development draws on concepts of little waste, lower consumption and switching to green, environmentally-sustainable resources like solar and wind or materials which can constantly be up-cycled.
5977 views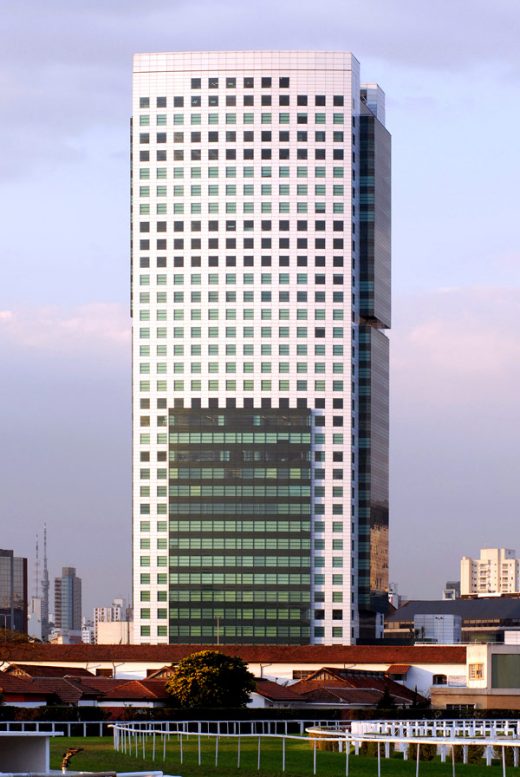 Sustainability record
As of July 2015, Brazil is ranked no. 5 in the world by the number of LEED-certified buildings (sometimes stated as 4th outside the USA).
2007 could be seen as the year that the greenification of Brazilian buildings began. That's when the first LEED building was certified in Brazil (an ABN Amro bank branch).
Ever since the seeds of sustainability took root, transformation has accelerated. According to the Green Building Information Gateway (June 2016), the country is the home to 1,085 LEED-registered projects and 367 fully certified projects, totaling 74.03 million square feet (6.877m sqm) of space.
Eldorado Business Tower, São Paolo, certified LEED Platinum in 2009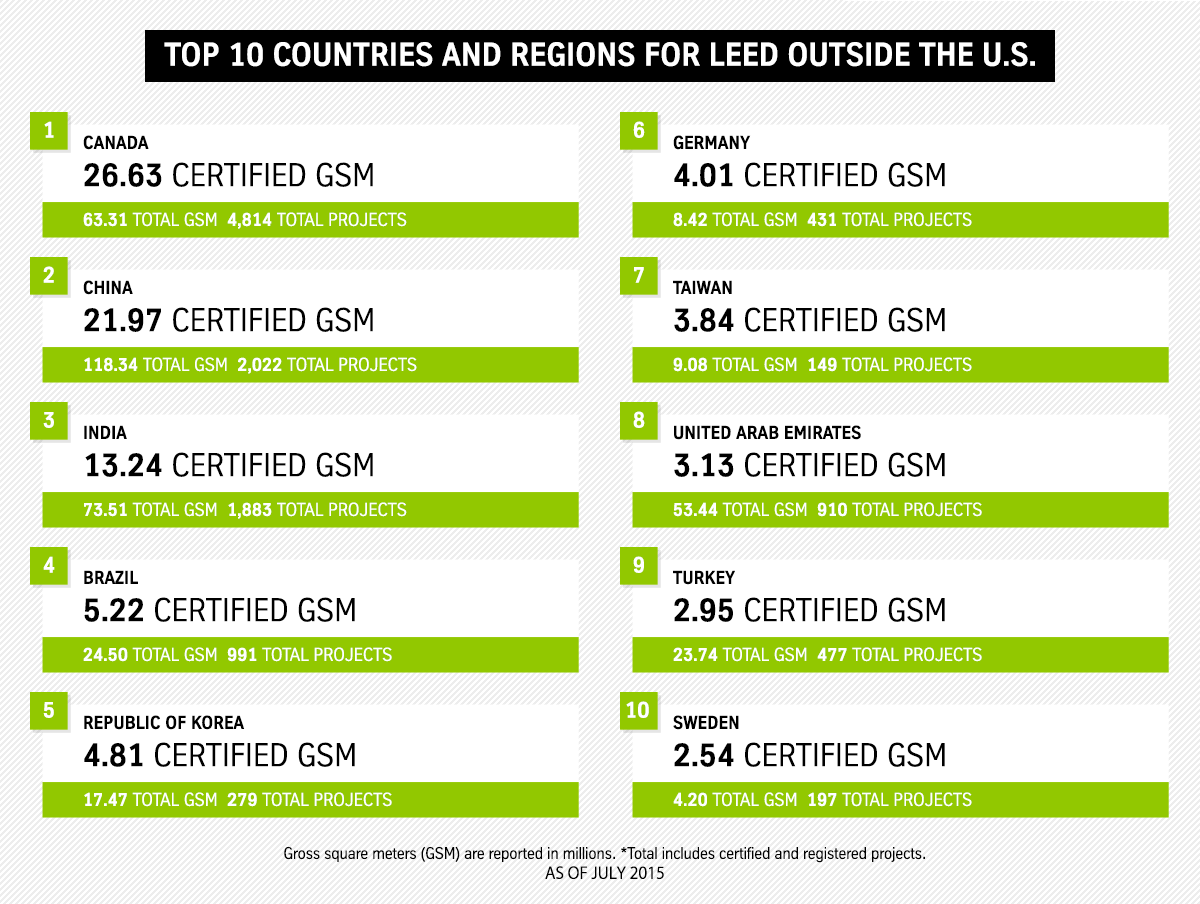 A virtual tour
We take a virtual tour, below, across the home of the Amazon to see other LEED-certified buildings. Rio de Janeiro and São Paolo lead the country in green buildings. Together, they account for 78% of the nation's LEED certified buildings. Nevertheless, green buildings can be found throughout the country.
Avenida Iguaçu 2820
With a green roof, integrated bike sharing system and advanced sustainability concepts, this LEED Gold certified office building creates a new green prestige for Curitiba (Paraná). The office building at Avenida Iguaçu 2820 was awarded for its sustainable site selection, as well as its exemplary materials selection, waste management and indoor environmental quality.
Avenida Iguaçu 2820, Curitiba, certified LEED Gold in 2015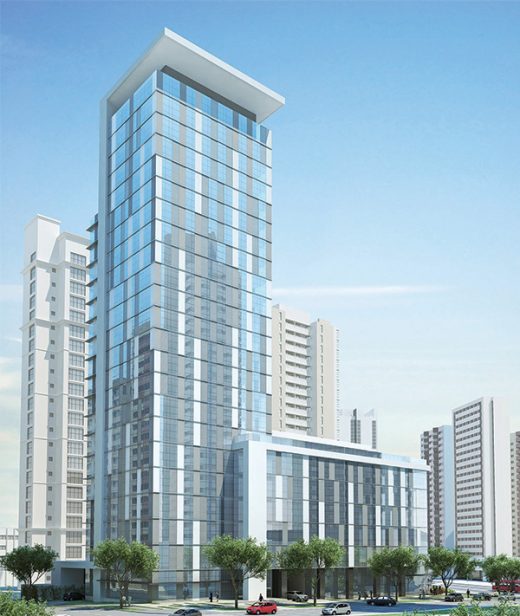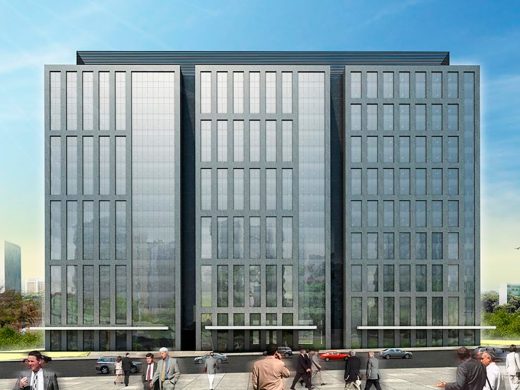 Green Towers Brasília
"Torre Sul" of the "Green Towers Brasília" was awarded LEED Gold in 2014. In the public retail areas on the ground floor, visitors can see the largest green wall of its kind in Latin America, soaring over 197 feet. It's the first LEED-registered sustainable Class AAA development in the nation's capital of Brasília.
Green Towers Brasília – Torre Sul, Brasília, certified LEED Gold in 2015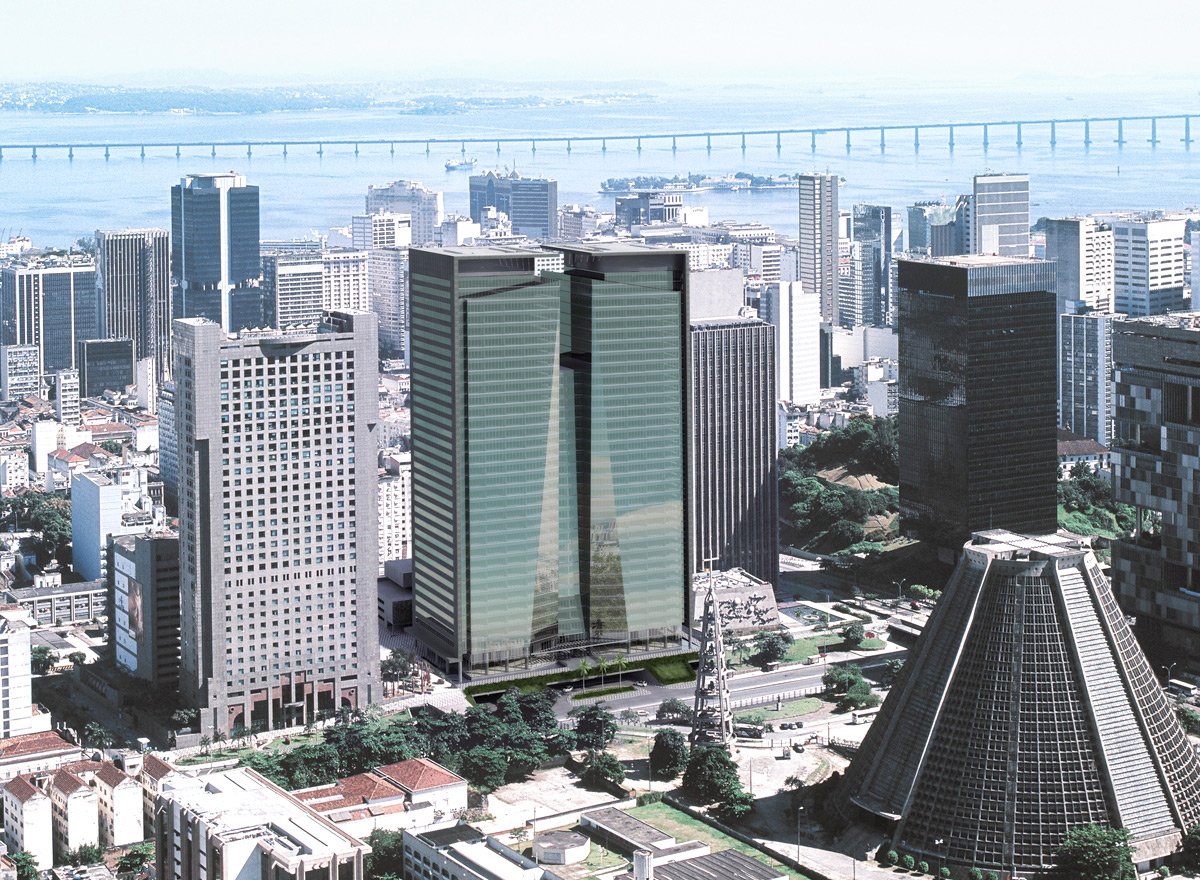 WTorre Morumbi
Completed in 2015, WTorre Morumbi is the largest corporate tower in São Paolo and, according to the project website, slated for LEED Silver certification. Its innovative design includes five sky bridges that link the two towers of the complex. One of the many factors contributing to this project's remarkable environmental concept include the regenerative drives in 37 elevators, which reclaim power when elevators slow down, thus realizing up to 35% in energy savings.
WTorre Morumbi, São Paolo, LEED certification planned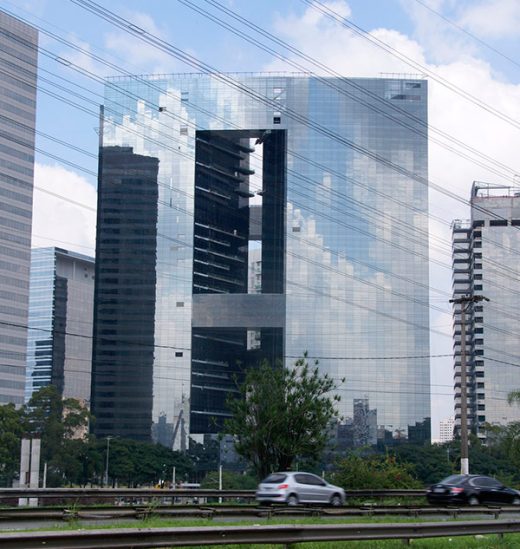 The road ahead
According to Dodge Data & Analytics' World Green Building Trends 2016, Brazil not only has the largest current share of green buildings in South America and the Caribbean, it might also see the most dramatic growth in green construction over the next three years. Green retrofit projects are also predicted to increase, and it's even a strong market for green residential buildings and so-called "green communities".
So let this be a reminder to architects and professionals with a heart for sustainability – keep your eyes on Brazil, and not just for the Olympics.