Sustainability
Mobility as a lifestyle – freedom of movement begins in the home
Freedom of movement is essential to achieving a high quality of life in cities and beyond. This holds true not only in skyscrapers and subways but also in the many smaller-scale settings where people spend much of their time. If a place has steps, it should also offer an additional way to move about freely.
Luckily, a new generation of mobility solutions is opening additional doors of possibility for schools, libraries, smaller offices, and shopping malls. Homes can benefit, as well. URBAN HUB takes a new look at home mobility.
Ensuring the future is green – Environmental sustainable development draws on concepts of little waste, lower consumption and switching to green, environmentally-sustainable resources like solar and wind or materials which can constantly be up-cycled.
3083 views
"For most people, freedom of movement means the ability to move unencumbered – at any time, any place, and any age, whether you are living with mobility limitations or not. As our lives get busier and more complex, creating comfort of movement in our homes is essential."


Inge Delobelle, CEO of thyssenkrupp Access Solutions
Universal design for new buildings
Where there is life, there is movement, and movement should always be free. "Universal design  ", a growing trend in building construction, emphasizes accessibility and mobility for everyone. Common features include wider interior and exterior doors, more spacious hallways, lever door handles, open-plan interiors, and alternatives to stairs.
While universal design grew from earlier concepts like accessible and barrier-free design for the mobility-challenged, it has developed into a distinct and much broader concept. The Center for Universal Design at North Carolina State University defines it as "the design of products and environments to be usable by all people, to the greatest extent possible, without the need for adaptation or specialized design."
Universal design addresses a variety of mobility needs – not only those of people with disabilities, but also those of the elderly, children, parents with strollers, delivery people, or folks simply carrying laundry. The principles of universal design assert that the built environment must accommodate a variety of lifestyles and conditions as well as be aesthetically pleasing.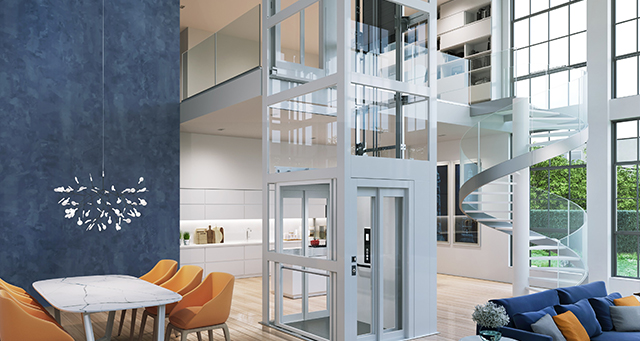 Existing buildings have needs too
New design for new buildings is a great idea. But what about existing buildings? As the emphasis for home mobility products shifts from luxury and rehabilitation to lifestyle, more and more people are looking for ways to enhance quality of life at home and at work. This means they need solutions that retrofit well.
The rapid increase in multigenerational (i.e. members of one extended family) and intergenerational (i.e. different families) living arrangements is one of the factors driving new product development. In fact, it's transforming the world of home mobility. While stair lifts and wide hallways that can accommodate wheelchairs were the functional necessities of yesteryears, now they can be tailored to match a home's current décor. They can even increase a home's resale value and its appeal to future residents.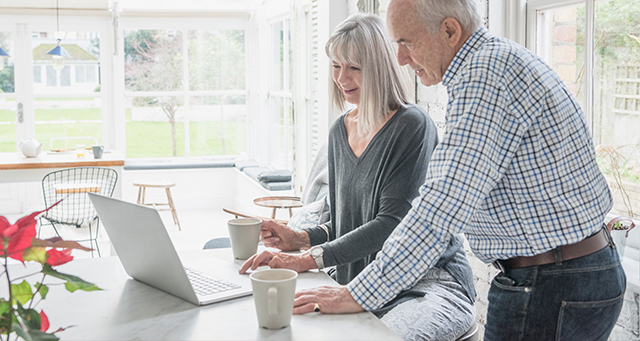 The next generation of home lifts
As people look for new and useful ways to personalize their homes, manufacturers are rolling out a brand new generation of helpful products. New integrated modular lift systems offer greater opportunities for mobility in private homes, offices, and public spaces. One example is the all-in-one lift system, which offers a cost-efficient, versatile, and easy-to-install alternative.
These systems are simple to retrofit into existing structures, as they are extremely space-efficient and require only a very shallow shaft pit (50mm). In addition, because the shaft – light or structural – is an integrated part of the system, disruption from construction is minimal with installation being completed in a few days.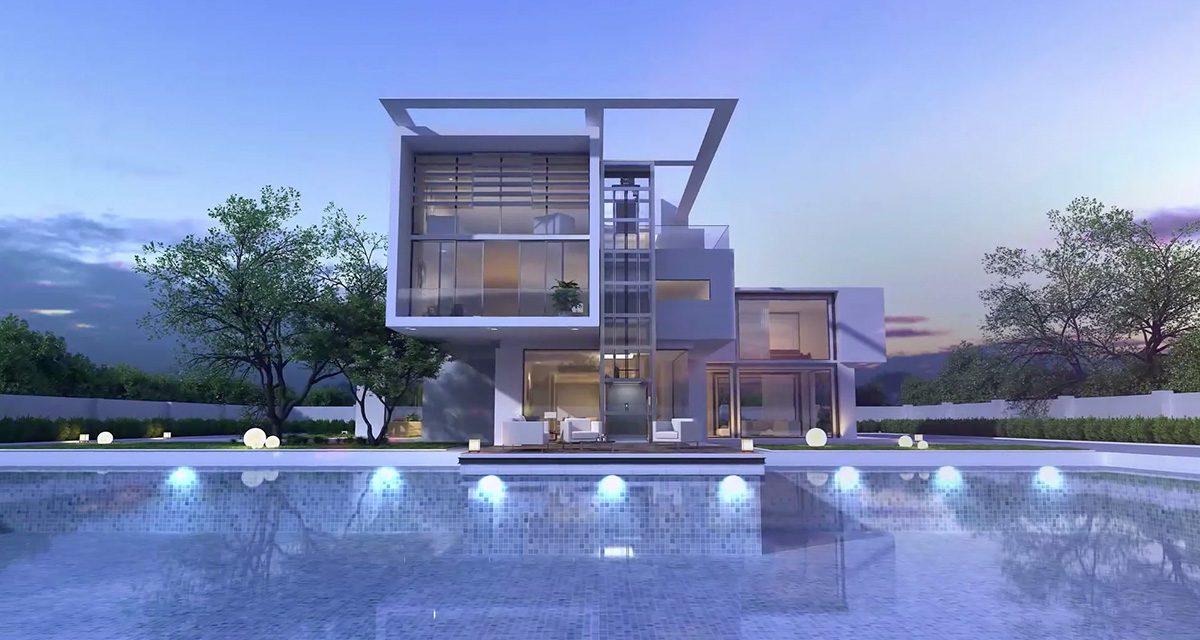 Technology and the future of home mobility
Although the shape of tomorrow's smart home is still unclear, it remains certain that mobility will continue to play a key role. The current challenge is to better refine and integrate existing technologies for the smart home.
The latest innovations include smart sensors that can detect anomalies in movement and automatically trigger a response. Voice-activated technologies are being integrated into more and more household devices. Robot assistants – for practical assistance or companionship – are increasingly sophisticated and already in service, especially in Japan.
As new mobility-technology products are launched and adopted, prices will fall and variety will flourish. A home elevator may still seem like a luxury to some but in the future, it may be as common as your robot butler or your autonomous car!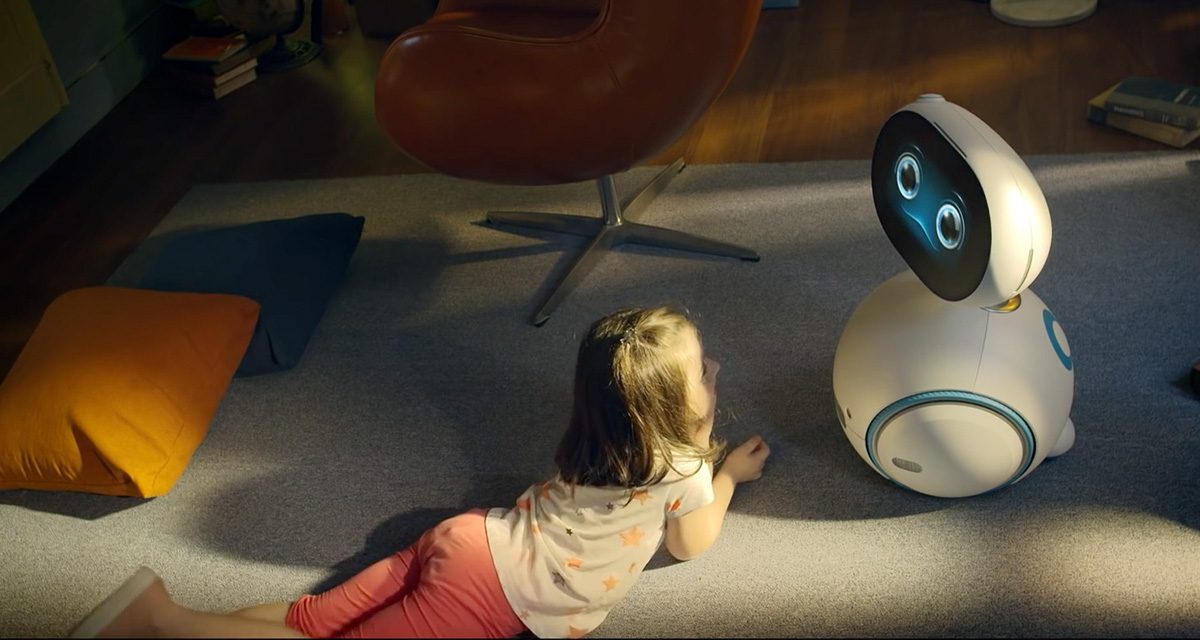 Living homes are the heart of living cities
People who feel comfortable and safe at home feel happy with their lives. So helping to improve an individual's quality of life at home is a desirable goal for cities of the future. More than ever, home and personal mobility solutions are becoming mainstream consumer lifestyle products. Whichever products one chooses, the time to start planning for a mobile future is now.
Most of us wouldn't mind having a designer elevator in the home. Where else in your city would a small elevator help to improve freedom of movement?
Let us know in the comments below.