Sustainability
At the summit of energy efficiency – EE Global 2018 in Copenhagen
In May 2018, the binational Öresund region of Denmark and Sweden is the temporary capital of global sustainability and energy efficiency. Copenhagen and Malmö are gearing up for two top-level multinational ministerial meetings and a five-day popular educational celebration as part of Nordic Clean Energy Week. Kicking off the week will be the Energy Efficiency Global Forum. In its 11-year history, "EE Global" has acted as an indispensable catalyst for the wider adoption of best-practice methods, increased public-private partnerships, and greater investment in energy efficiency. URBAN HUB looks at the issues behind this year's theme: Innovation, Investment, Impact.
Ensuring the future is green – Environmental sustainable development draws on concepts of little waste, lower consumption and switching to green, environmentally-sustainable resources like solar and wind or materials which can constantly be up-cycled.
6648 views
The time to integrate energy efficiency is now – not later
The background to the annual Energy Efficiency Global Forum is massive urbanization. In recent years, we've a the tipping point: more than 50% of the world's population (about 4 billion people) live in cities. The projection for the end of this century is 85%.
That's a good thing because cities can be much more energy efficient than the alternatives. But rapid, poorly-planned urbanization can have a catastrophic impact due to the misuse of natural resources, environmental pollution, and misguided financial investments.
Urbanization needs to be smarter. And it can be: we have an amazing array of planning and technological tools. By putting them to good use and remaining open to new ideas, we can ensure that cities are the best places to live that mankind has ever created.
But we must do it now. It is more imperative than ever that the choices we make today about developing our cities are sustainable ones. The expertise and products already exist, but we need to speed up the integration process. Coupled with legislation and financial incentives to go green, the possibilities of sustainable, energy-efficient cities are limitless.
Energy efficiency provides a bridge to innovation
EE Global is an annual meeting of influencers from business, government, and academia who gather each year to focus on the state of global energy efficiency. In the world of high-level sustainability, EE Global has a special function, focusing on the space between simple energy conservation and renewables. One of the issues facing this year's forum is whether the potential of energy efficiency is receiving enough recognition.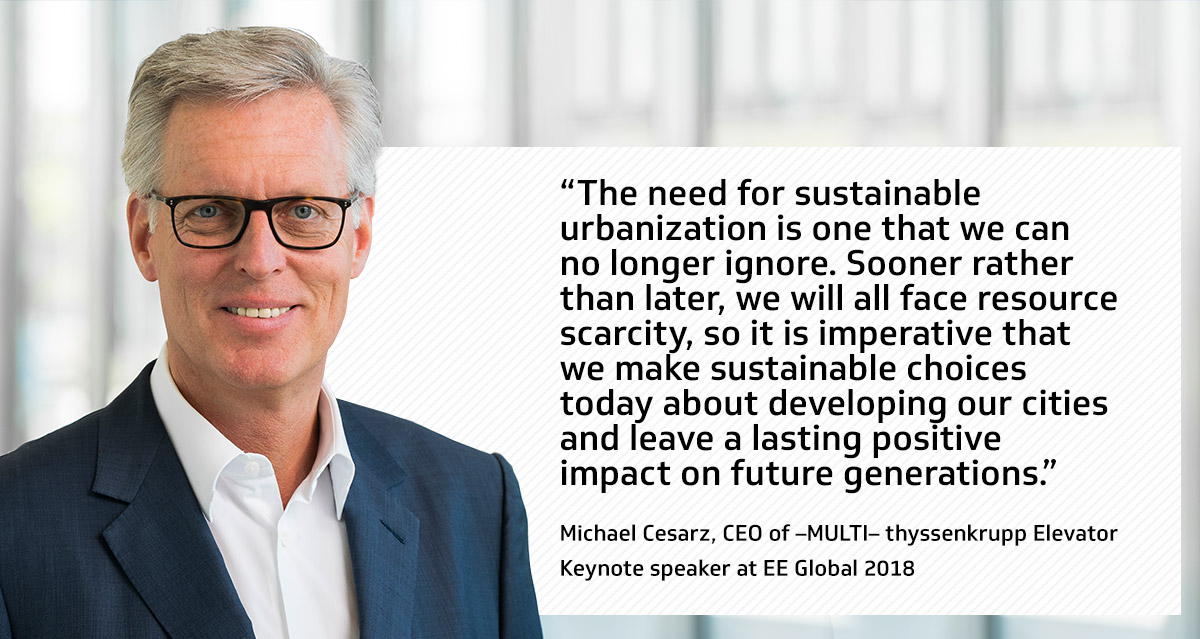 Many countries are investing in order to meet the UN Sustainable Development Goals. Much of the emphasis is naturally on renewable energy – solar, wind, biofuels, etc. – and electric vehicles as well as shaping government policies, corporate activities, and academic research priorities to support these, and similar, measures.
Although some net-zero energy buildings already exist, the transition to full sustainability will take time. Meanwhile, greater energy efficiency can bridge the gap, and help fuel the innovation and commercial success that are essential to reaching the long-term goal of a zero-carbon world.
Speeding best-practices transfer is the key
To help fill that gap, EE Global 2018 also focuses on how to better promote and disseminate best practices for energy efficiency. Speeding the widespread transfer and adoption of solutions that work is a powerful tool for building a sustainable future.
For instance, cities from Pune and San Francisco are cleverly integrating smart technologies and designs into urban planning. Copenhagen has smart bike lanes, Toronto has a smart riverfront, and Barcelona has smart citizen services. Singapore aims to use sustainable practices to "green" 80% of its buildings by 2030.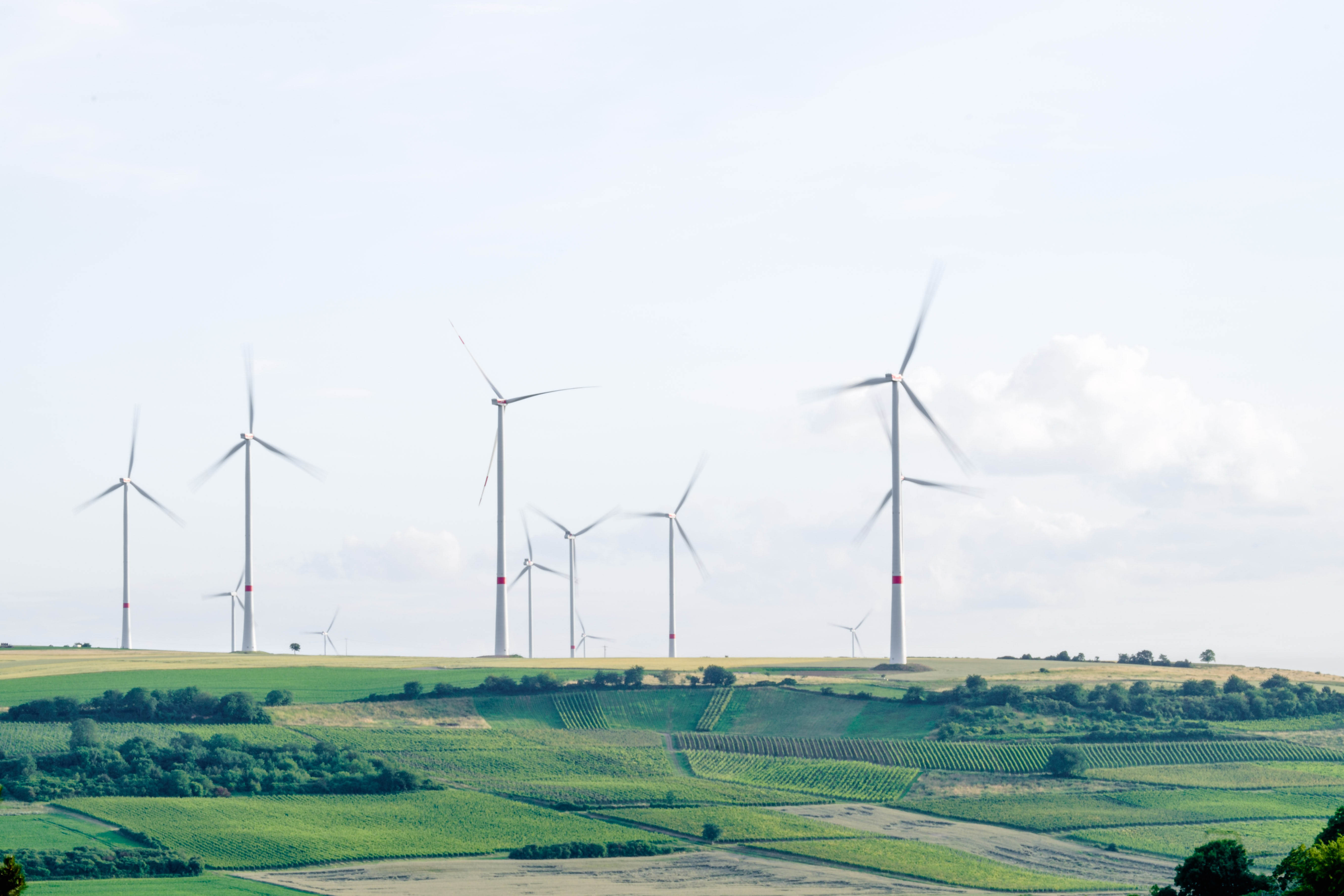 Buildings are on the frontlines
Cities are made up of buildings, and buildings consume 40% of our global energy. Energy-efficient buildings cost less than their counterparts and make better use of their space. That creates a lot of room to make a significant impact. Organizations such as LEED (Leadership in Energy & Environmental Design), BREEM (BRE Environmental Assessment Method (BREEAM)), and the Living Building Challenge provide extensive, detailed guidelines for sustainable construction.
Smart, sustainable buildings use centralized, intelligent energy control systems that are often combined with solar panels, geothermal wells, harvested rainwater, natural lighting, and other environmentally-friendly techniques to significantly lower energy usage. That also creates a better return for investors, which offers incentives for further innovation in a positively reinforcing, virtuous circle.
Making sustainability more attractive
One option for greater energy efficiency being discussed at EE Global 2018 is the new MULTI elevator system. This new, ropeless elevator is capable of vertical and horizontal movement – which is exciting all by itself. But it gained the attention of EE Global for other reasons. With the MULTI, transport capacities can be increased by up to 50%, and peak energy consumption can be cut by 60% when compared with conventional elevators.
Prof. Michael Cesarz links the excitement and efficiency of MULTI with one word: connectivity. A keynote speaker at EE Global 2018, his vision is that by connecting people to where they want to go more efficiently, we can connect their individual needs with the general need for sustainability. 
MULTI and other new technologies are opening up a new frontier: "The final mile". Now, it will truly be possible to link mass transit to individual buildings and improve the links between buildings. For instance, there is a growing interest in skybridges, e.g. Sky Habitat, Singapore and Petronas Tower, Kuala Lumpur.
The adoption of skybridges, when combined with the potential of MULTI, opens new possibilities for smart, sustainable connectivity in cities.
Skybridges provide the high road to energy efficiency.
Maximizing the impact of innovation and investment
MULTI is just one example of how energy consumption in cities can be reduced or optimized, and how new technologies open the door to further investment and innovation. We'll need a lot more of both as we transition to low-carbon cities.
EE Global kicks off the Nordic Clean Energy Week, which concludes with two other high-level meetings of importance: Clean Energy Ministerial (CEM) and Mission Innovation (MI).
The goals differ: CEM focuses on programs and policies, while MI focuses on encouraging innovation and R&D. But this year's CEM9 and MI-3 share a common theme – Energy Integration and Transition: towards a competitive and innovative low-carbon economy.
This year's EE Global is organized by the Alliance to Save Energy in cooperation with the UNEP – DTU partnership and the Copenhagen Centre on Energy Efficiency. Here's a taste of EE Global 2017: Innovation, Disruption and Investment.
Nordic Clean Energy Week
The unique combination of events featured in Nordic Clean Energy Week offers a new benchmark in how to achieve greater sustainability. By combining ministerial meetings and a thought-leadership conference within the context of a popular festival with mass appeal, Copenhagen and Malmö achieve global recognition as incubators and role models for a low-carbon, urban tomorrow. Increasing energy efficiency is one of the main routes to that future, and innovations like MULTI help connect the needs and interests of citizens with the bright, broad vision of a sustainable urban future.

Nordic Clean Energy Week combines appeal with best practice.
Image Credits:
Copenhagen, taken from unsplash.com
Wind turbines, taken from unsplash.com
Highlight Towers in Munich, pictures from left to right:
Highlight Towers in Munich 1, credit to Wolfgang Pehlemann, taken from commons.wikimedia.org
Highlight Towers in Munich 2, credit to Gernot Saborowski, taken from flickr.com, some rights reserved
Highlight Towers in Munich 3, taken from wikipedia.org
Logo, taken from nordicenergy.org