Smart Mobility
What cities can learn from cruise ships: Seven urban lessons from the seven seas
Modern cruise ships can be huge and they are sometimes called floating cities. More than that, they are highly successful, high-density living environments that are designed for people, and their comfort and pleasure. In that way, cruise ships offer intriguing and unexpected lessons for traditional, earth-based cities, and for urban planners and builders seeking to overcome spatial limitations to growth while providing a high quality of life for residents. Here are seven lessons from the seven seas – for cities.
Keeps people moving to better solutions – People fed up with congested cities, are innovating smart mobility with new mobile technologies and intuitive apps which integrate public transportation, better infrastructure, and car sharing.
21235 views
The floating neighborhood
Cruise ships carried about 27 million passengers in 2018, many of them on the ships the size of an aircraft carrier. Cruises are designed to maximize the number of people onboard and optimize their satisfaction. The largest cruise ships carry over 8,000 passengers and crew, and that kind of space ratio makes it clear that cruise ships offer lessons for land-based urban living, too.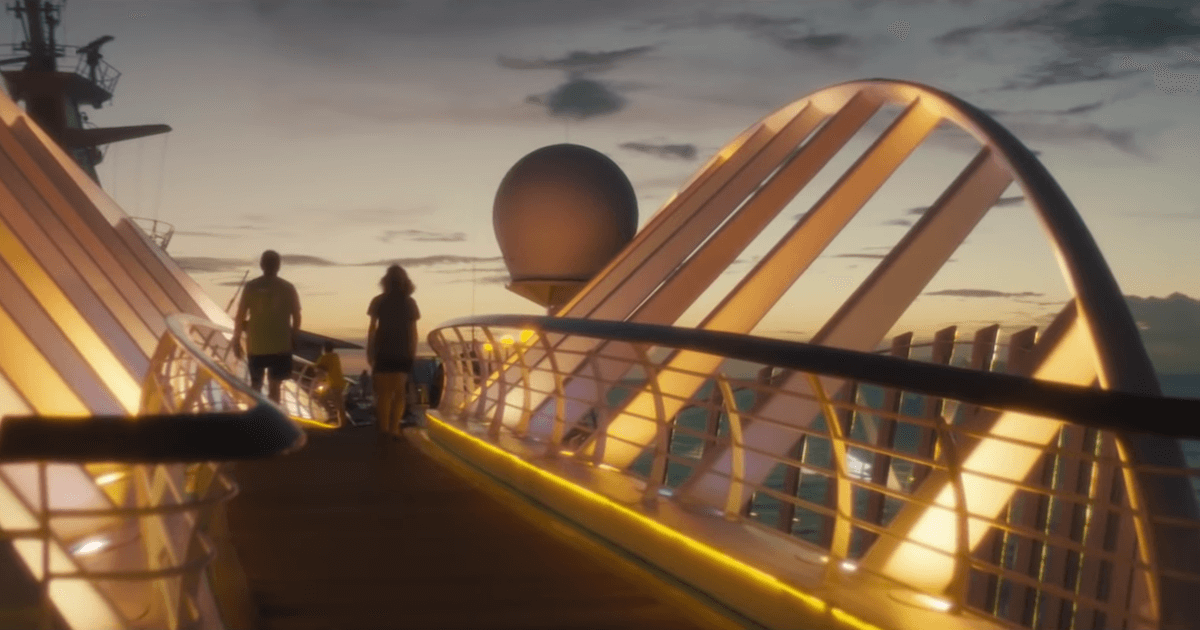 Mario Salcedo has been on a non-stop cruise for over 19 years. Does he like living on a cruise ship? Oh yes! Urban planners should take note of the reasons why, because many of the things he likes would possible on land, as well.
Lesson 1: Offer opportunities for leisure activities
Lots of activities available on demand is the first lesson. Cruises aren't just for "young-old" seniors: Babies, toddlers, teens, young singles, and mature couples are all onboard. So there are plenty of activities for each group as well as some with an intergenerational appeal. There is also a growing number of "working nomads", who are taking advantage of technology to combine remote working with a dose of leisure.
Good high-density living also allows you to be intentionally alone. Cruises provide many opportunities for this, from dozing in the sun or reading a good book to quietly contemplating the majesty of nature.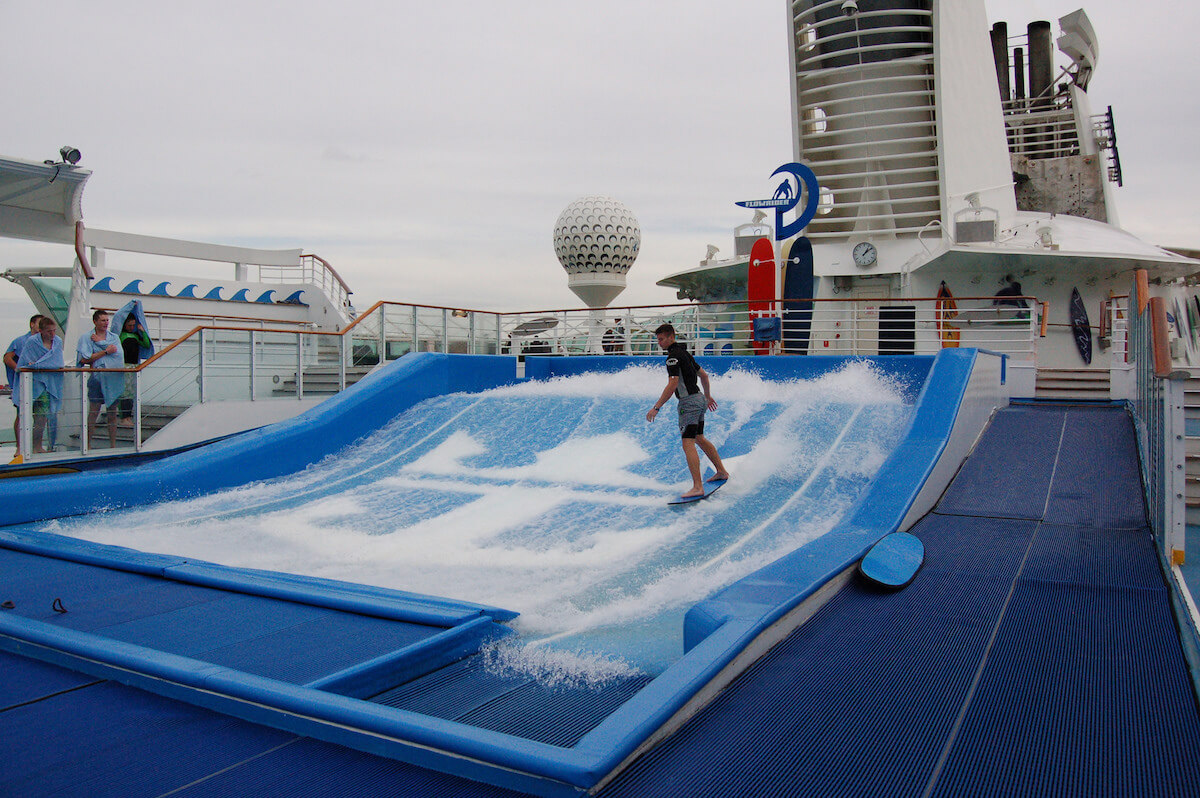 Lesson 2: Encourage community
Activities are important for creating community, especially among strangers. Pick-up team sports are ordinarily challenging to organize, but not on board a cruise ship, where there are plenty of people looking for some competitive physical activity. And public spaces are also available for unstructured or spontaneous interactions, whether at the pool, the lounge, or the café.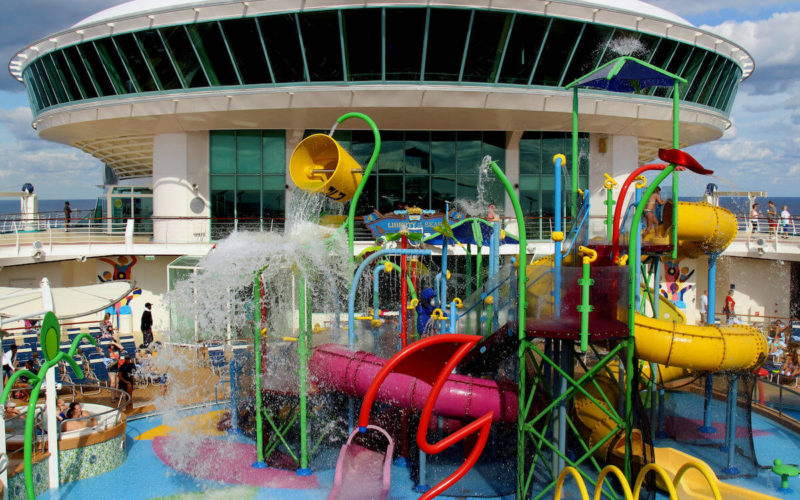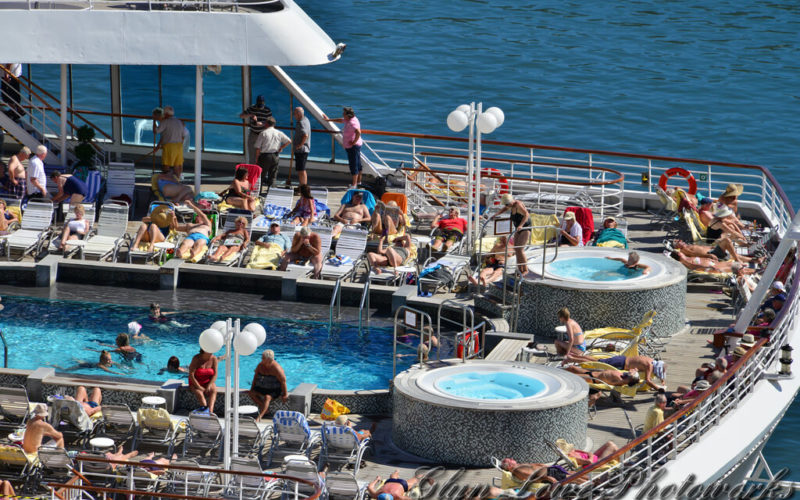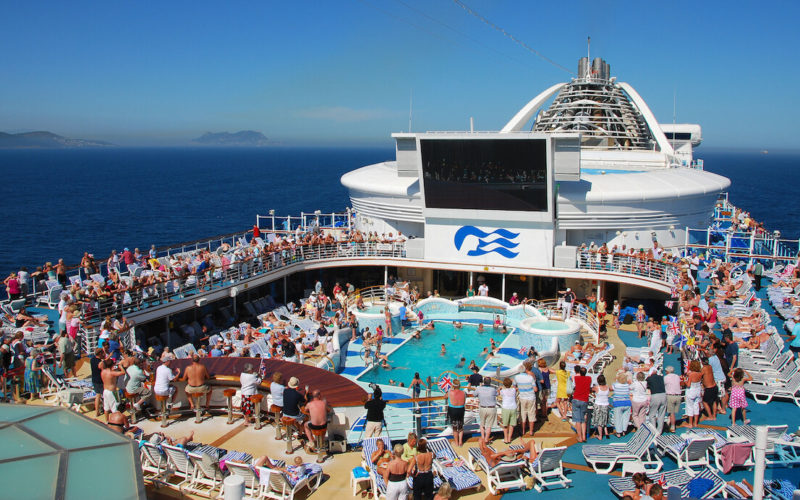 Lesson 3: Plan the space wisely
Cruise ship planning prioritizes a logical and appealing layout that simultaneously meets multiple needs. It also includes having agile, modular infrastructure components that make it easy to quickly reconfigure spaces to fit new needs, even temporary ones. Planning is also essential to helping people find their way to where they want to be.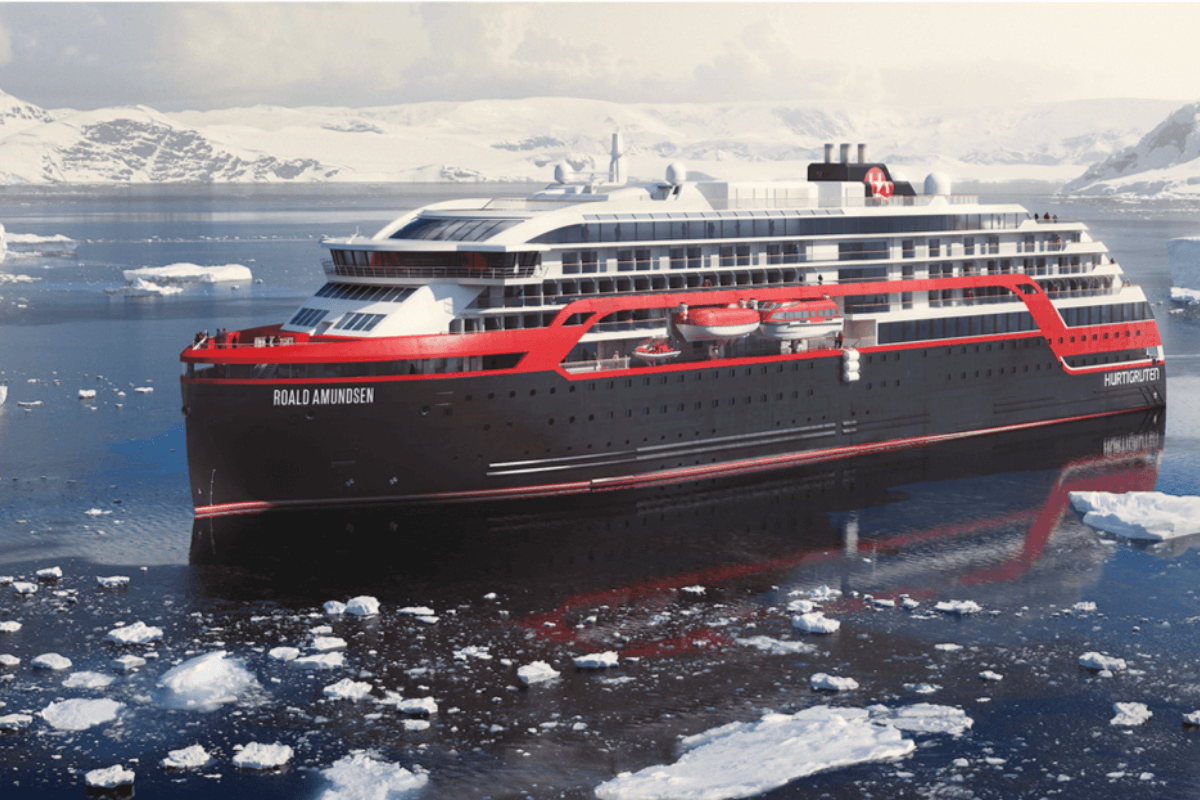 Iconic Hurtigruten offers mobility from thyssenkrupp Elevator.
Lesson 4: Make mobility simple and easy
Clearly marked paths, good maps, and app-based help combine with well-situated escalators and stair lifts to make movement simple and easy, even for the mobility impaired. Elevators are key to intelligent passenger flow, and at the heart of creating a good user experience. These can be customized to fit any ship, whether for service personnel, freight or passengers. And distinctive panoramic elevators not only offer great views, they also help passengers orient themselves within these giant ships.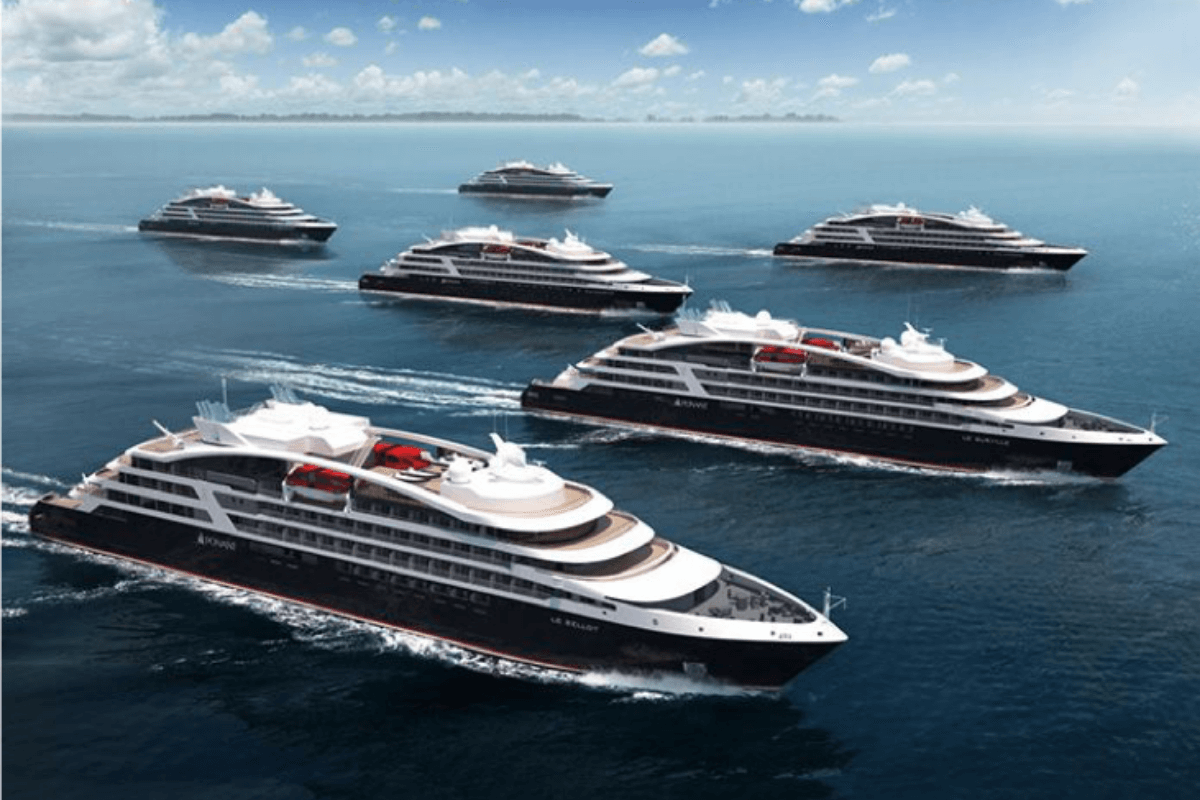 Ponant offers panorama polar views from custom elevators.
Lesson 5: Get smart
With highspeed wireless internet throughout, cruise ships are also making increasing use of wearable tech (WT) devices and apps for notification and communication. Digitally connected bracelets, necklaces, and keychains add personalized comfort and value to the shipboard experience. Meanwhile, IoT tech and predictive maintenance systems reduce downtime for everything from ventilators to elevators. Some ships even use robotic bartenders!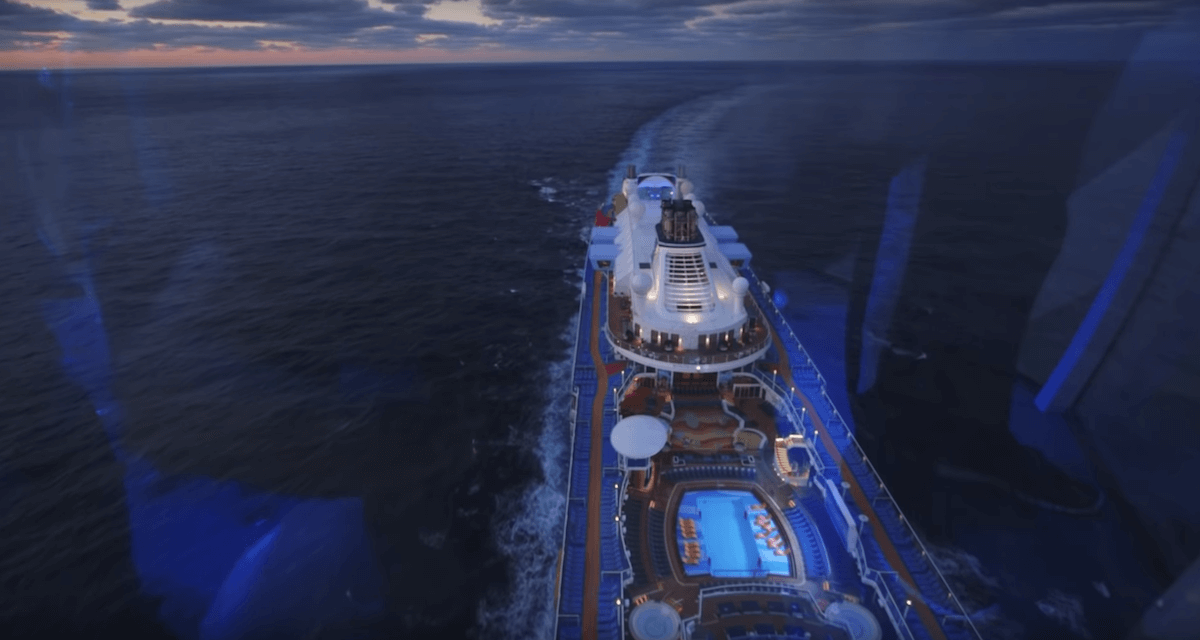 Lesson 6: Keep everyone safe
Lesson six is safety. That means that the primary support structures of the ship are strong and stable, with enough flexibility to bend in difficult weather conditions. Accidents are prevented by strategically-placed protective panels and railings. And walkways and entrances also serve as emergency escape routes in worst-case scenarios, just as skybridges serve similar multiple functions in skyscrapers.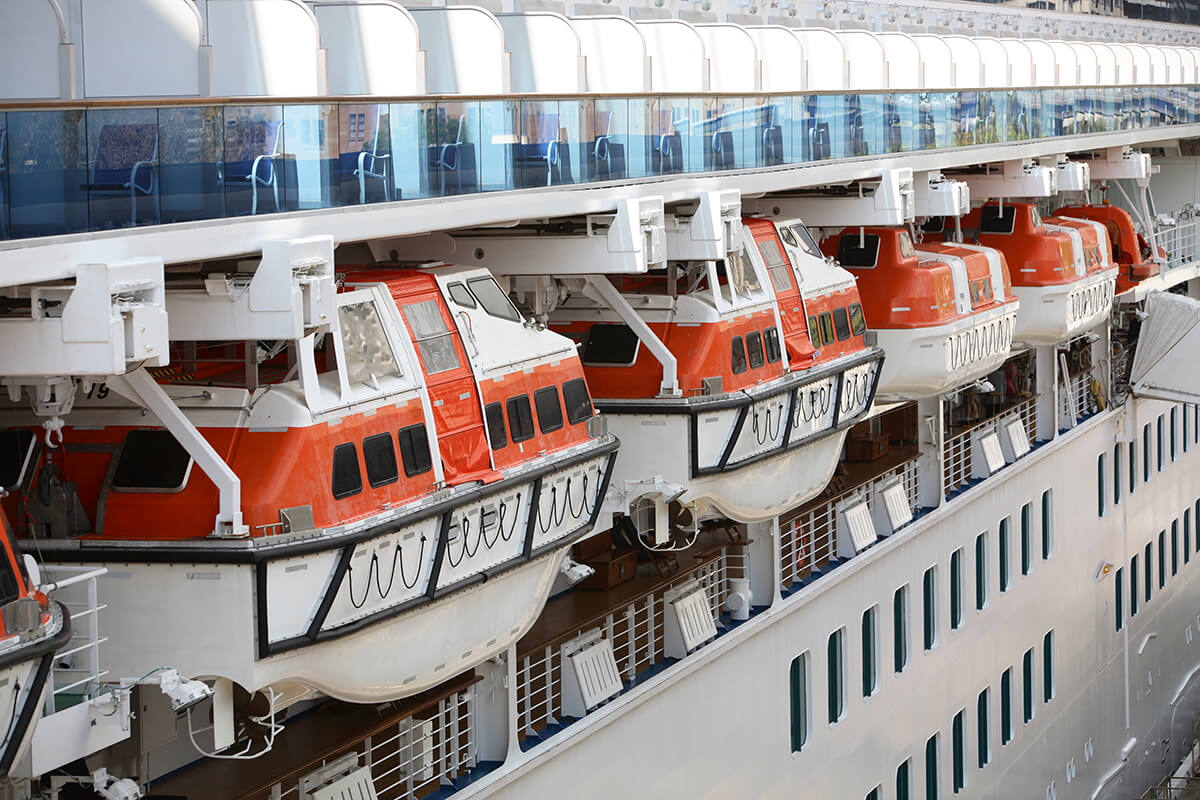 Lesson 7: Increase sustainability
Cruise ships were latecomers to the sustainability movement, but are gaining momentum. That means an increasing use of LNG fuel, better emission purification systems, and even bubble-making hulls that cut friction and energy use. Onboard, recycling and the use of reusable items have increased, and smart lighting and energy-efficient elevators retrofitted. Food is increasingly locally sourced, as well.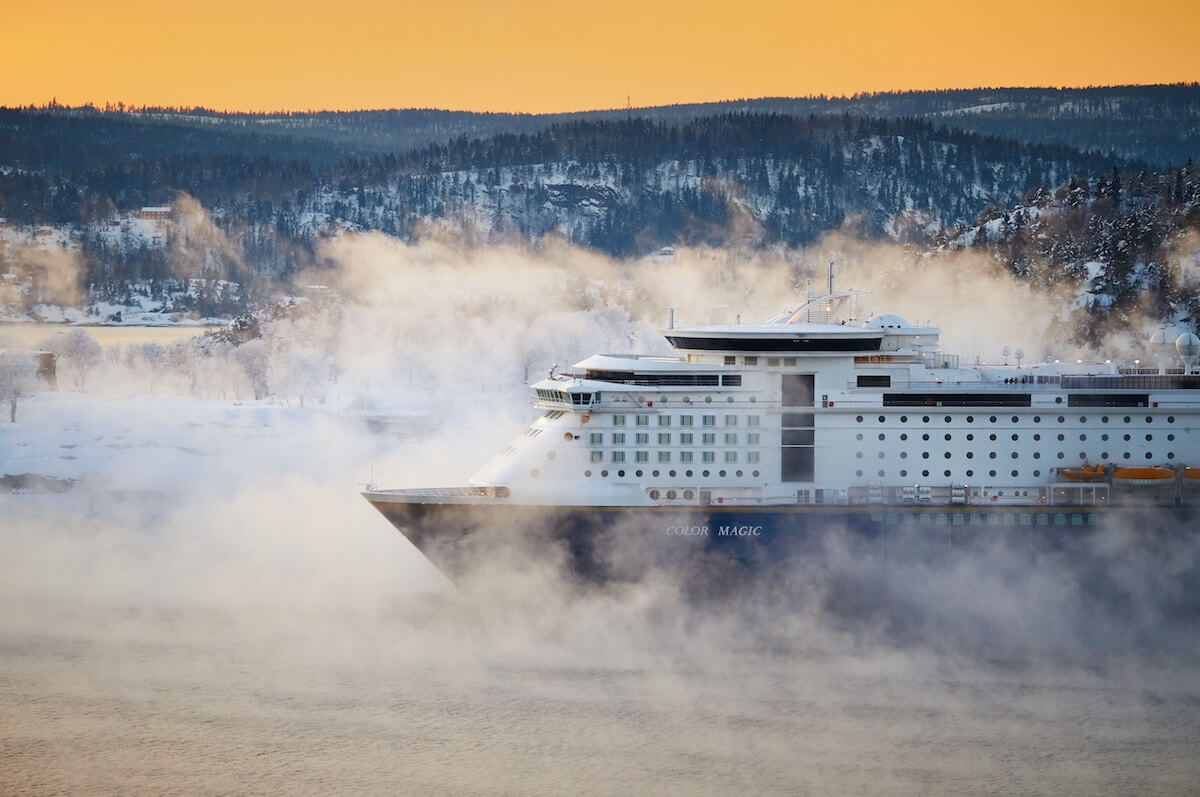 Cities set sail for tomorrow
Of course, there are many ways in which a cruise ship is not like a city. But while the parallel between the two is not exact, it harbors a clear message for cities. High-density living can be highly enjoyable if it is well-planned, with the needs of residents firmly placed front and center. Together with strong and flexible infrastructure, smart sustainability, and streamlined mobility, both cities and cruise ships can easily experience smooth sailing.