Smart Mobility
Uwe Winter discusses MULTI's path to redefining urban mobility
MULTI is truly a game changer for urban mobility, and it's poised to change the game of urban design. But to make a game-changing innovation really take off, you have to convert a prototype into a product that makes a good business case for potential customers. And the product must be suitable for mass production. That's the next step for MULTI. URBAN HUB talked to Uwe Winter, thyssenkrupp Elevator's new Vice President Operations – MULTI, to learn about the industrialization of MULTI.
Keeps people moving to better solutions – People fed up with congested cities, are innovating smart mobility with new mobile technologies and intuitive apps which integrate public transportation, better infrastructure, and car sharing.
5925 views
From autos to elevators
Before joining thyssenkrupp Elevator, Uwe Winter spent about 20 years in the automotive industry after completing his studies in engineering. Uwe has a lot of experience in converting prototype automobiles into series vehicles, and now he will now use that experience to help transform the MULTI prototype into a product that creates new possibilities for cities and building design – and clearly meets the needs of businesses.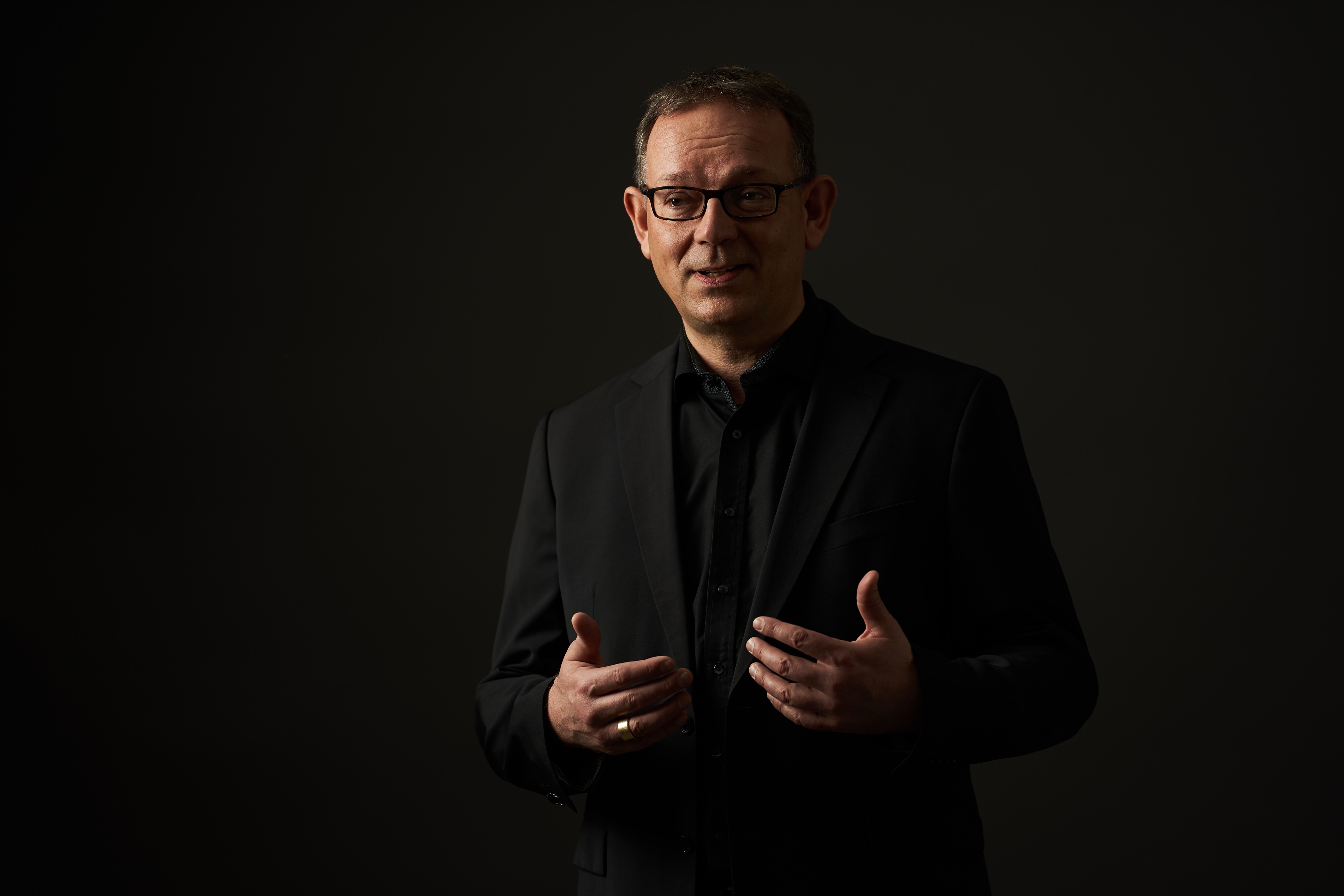 Teamwork gets the job done
URBAN HUB: What is your primary mission as Vice President Operations – MULTI at thyssenkrupp Elevator, and how will your experience in the automotive industry help you reach your goals?
Uwe Winter: Basically, MULTI must "go live" and it's my task to make that happen. First, MULTI needs to overcome several challenges. Our R&D team is working on design optimization, but we also have to source materials to ensure competitive prices and top quality as well as meet the needs for efficient assembly and installation.
We are now generating new ideas every day to make MULTI even more competitive, and we are reviewing each option as often as it takes to be convinced we've found the best solution for our customers. 
There are many areas in which my automotive experience will help but the biggest contributor to success will be cross-functional teamwork, in which each team member contributes his or her best, and beyond.  I worked many years in such an environment and I now have the pleasure of joining a team that is fully focused and confident in their abilities to innovate.
The team is spot-on and working here is just great. It is like a little family. I've felt at home since day one. The team spirit is to get the things done and have fun at work. We have a cross-functional organization, and we are working across our "silos" – challenging each other constantly for the benefit of the project, our company, and the customer. What else can you expect from a team?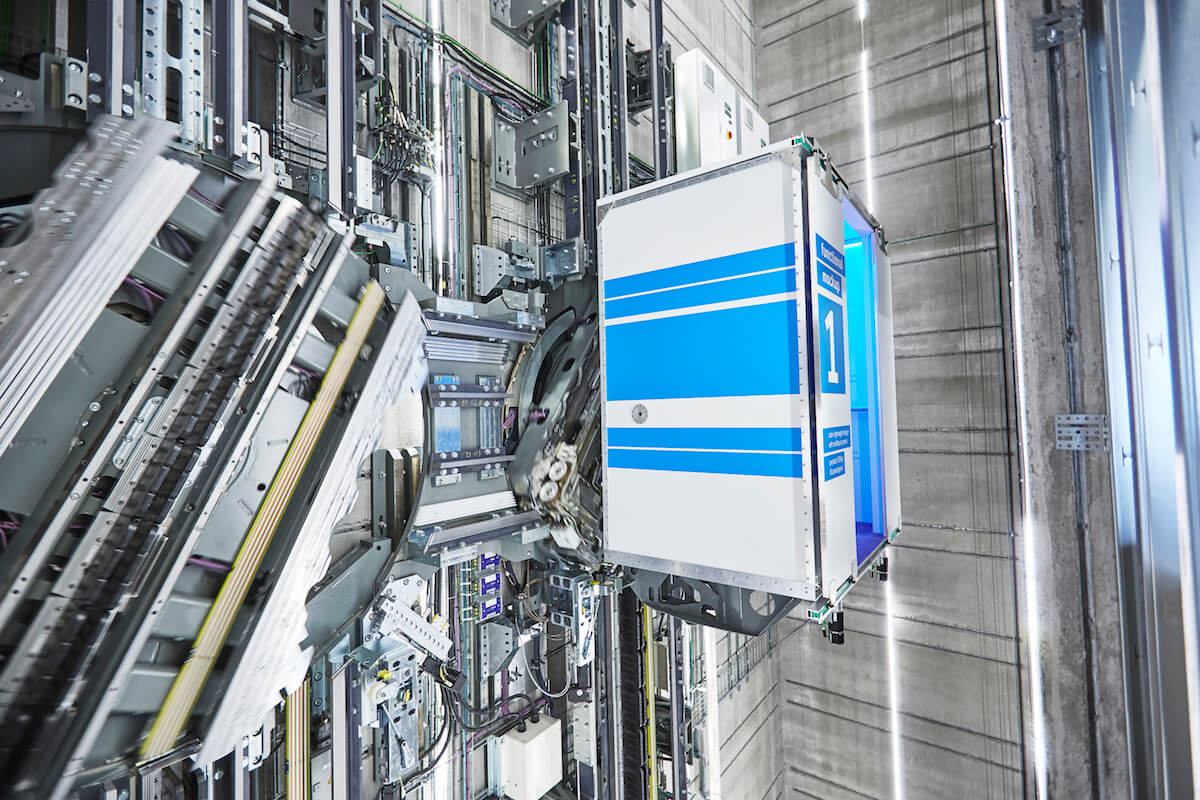 Thinking like a model railway
URBAN HUB: The layout of MULTI can vary greatly from one building to the next. This means that each installation of MULTI will be a highly customized job. Will this aspect of the product make it more difficult to serialize production – as opposed to an automobile, for example?
Uwe Winter: Complexity is a big issue for the car industry. They have faced this issue since the assembly line was invented. You might remember the famous line from Henry Ford: "A customer can have a car painted any color he wants as long as it's black." Fortunately, the industry had smart ideas to offer more but in the meantime, especially for volume manufacturers, this became a critical issue with regard to investment needs and profitability.
But let's have a look at MULTI. We must monitor our complexity carefully. MULTI's technology allows for the creation of modules which we can re-use at different sites.  Think about model railways. You have standard rails, curves, switches, junctions, and so on. Using these standard pieces, you can build a completely unique railway.
We want to follow a similar approach. The team is currently defining the technical functions and the modules to release. When it comes to a new building project, we can pick the modules from our release database and build our next MULTI – like a model railway – and easily add modules to create a new combination without modifying any single module or part. This offer benefits and saves us time in the areas of engineering, testing, installation, and regulatory approval.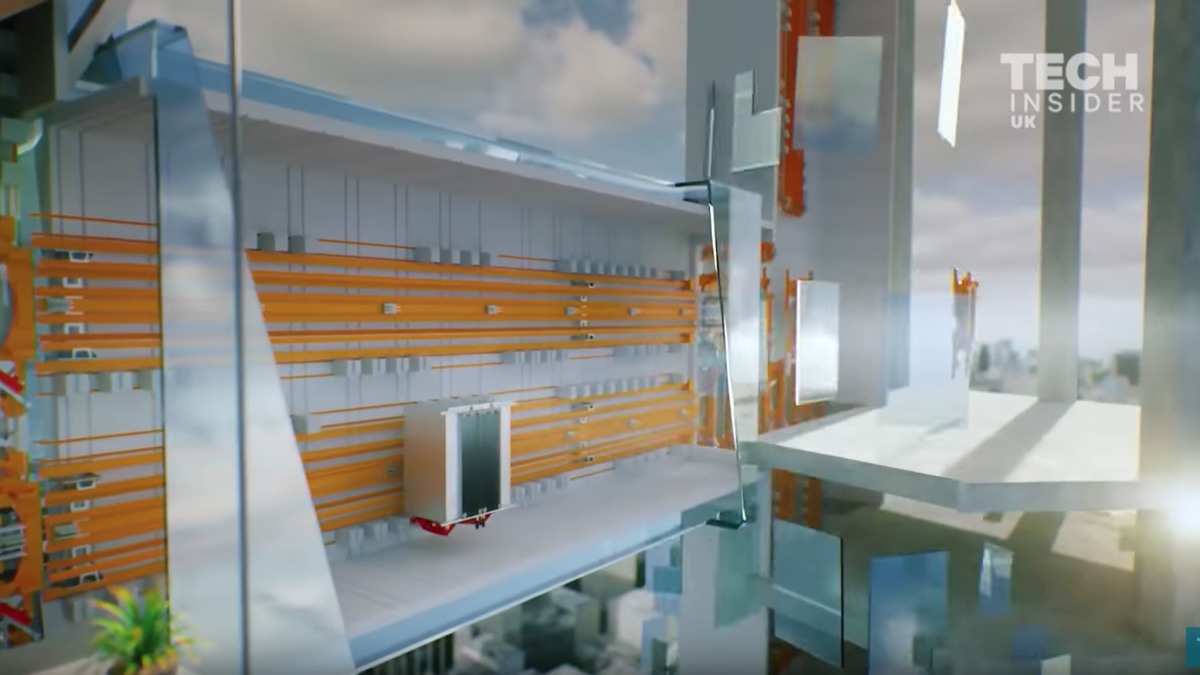 MULTI meeting needs of buildings and business
URBAN HUB: What other challenges do you foresee in converting the MULTI prototype into a series product?
Uwe Winter: The challenge will be to optimize the current design to make it a good business model in every aspect. But first, we need to get a reliable and fully functional design.
When I joined the team, I was very positively surprised at how well the engineers define the requirements before translating them into a real design. The main challenge now is to translate these requirements into serial designs, which will be simultaneously assessed to find the best manufacturing method in terms of cost, lead-time, robustness, and functionality.
In parallel, we are ramping up a team of industrialization experts who are developing the installation process. So in a nutshell, the challenge is to juggle all these activities fully synchronized without losing control of any of it. This requires cross-functional discipline and very detailed project management. However, we are very confident about turning MULTI into a successful product.
Focusing on a new realm of mobility
URBAN HUB: After 20 years in the automotive industry, what drove you to change to the elevator industry?
Uwe Winter: This is a tricky question. There is really no single answer why I took such a step. But with all of my heart I am a project guy, engineer, and enthusiast. When I heard about MULTI and its potential for the first time, I was electrified. I strongly believe that MULTI is the key to urban mobility in megacities. Imagine a city with skyscrapers all over: the majority of traffic will be within. The trend of megacity growth is continuous so I truly believe in our product.
In addition, doing something completely new after many years in one industry is, in my opinion, a great thing to do. In my time as Chief Engineer, I never worked with architects and I never had to think about installing a mobility product at the height of 1 kilometer with a mass of 3 tons. And we will need to repeat this multiple times – safely and with the same high quality as at ground level. What a challenge! I love it. It's something you can tell your kids about with pride.
We are facing a new era of urbanization with cities growing bigger and bigger. The key to quick, safe, and efficient commuting will be elevators. With MULTI, we are giving architects a powerful tool to rethink how they design buildings. Urban mobility concepts that once felt unimaginable are now well within the realm of possibility.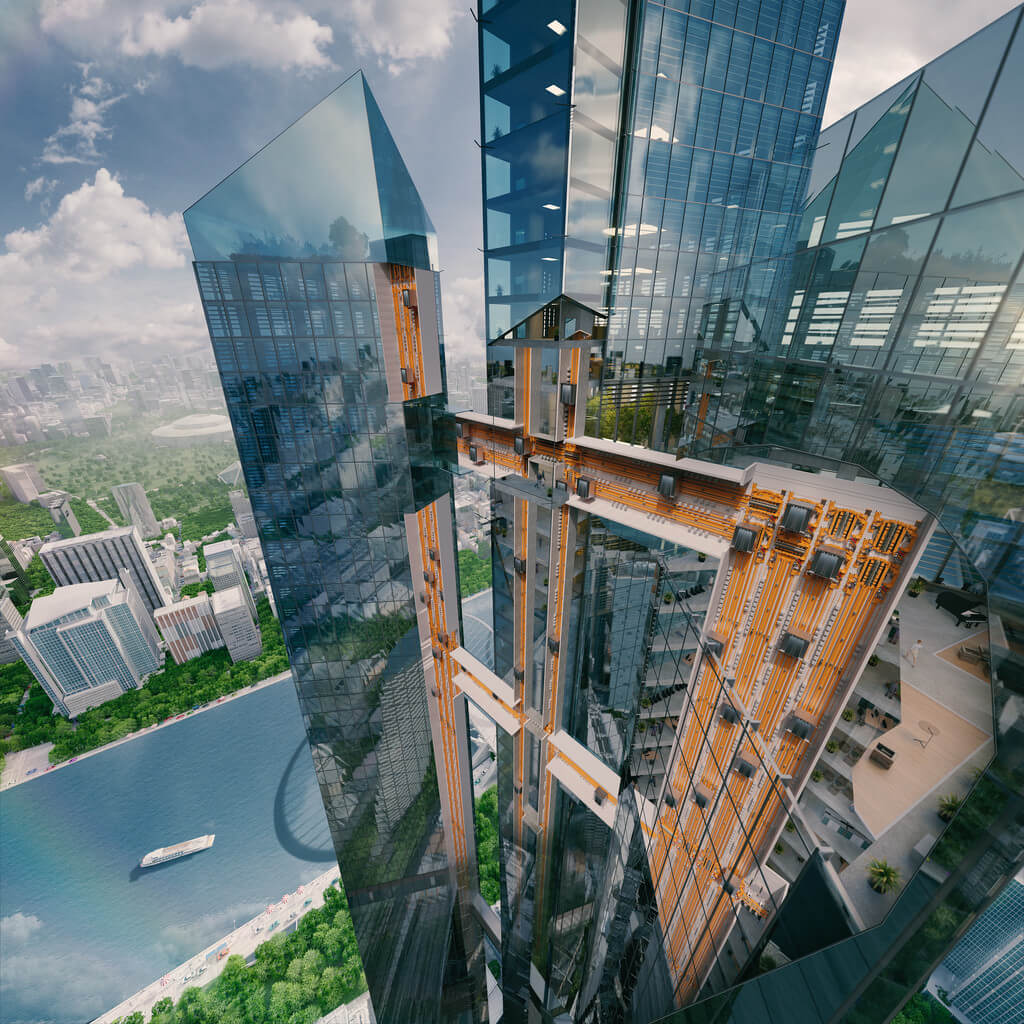 Moving the skies
URBAN HUB: How will mobility evolve through innovative concepts such as MULTI in the future?
Uwe Winter: I am fully convinced that MULTI first will change buildings and then mobility in cities. Once MULTI is established, traffic might move up in the sky, like in sci-fi movies. This means that transportation between buildings might occur at the 40th floor or higher via skybridges, air shuttles, and inside the buildings with MULTI. Traditional cars might not be sufficient for cities anymore. MULTI is a fully flexible traffic concept that guides passengers to their destinations efficiently.
Poised to change the urban game
MULTI is definitely a game changer and now that it's gearing up for its launch, it's poised to change the game of urban planning. According to Uwe Winter: "MULTI allows you to think in new – or should I say – multiple directions. Architects' imaginations are freed from so many restrictions, and that's what I love about working with MULTI!"