Smart Mobility
No city-dweller left behind – improving mobility for the growing number of urban elderly
What is it like to grow old in a city? That depends on a lot of things: health, wealth, friends, family, etc. But it also depends on the physical and technical infrastructure available. Unfortunately, many cities lack a proper infrastructure for the mobility-impaired, and many of the mobility technologies in use haven't been updated in decades.
Quality of life can be significantly increased by changes both big and small. In response, many cities are making improvements, and many companies are investing in clever new solutions to help. From traveling across the city, to improved mobility in one's own home, new solutions for seniors and others are starting to appear.
Keeps people moving to better solutions – People fed up with congested cities, are innovating smart mobility with new mobile technologies and intuitive apps which integrate public transportation, better infrastructure, and car sharing.
5703 views
Cities are waking up to seniors
Everyone knows that global populations are large and growing. They are also aging, with one in eight people now over the age of 60. With a world population of 7.4 billion, that means over 900 million people! This is a relatively new development, particularly in some regions. But as improvements in technology, healthcare, nutrition and other standards of living have spread around the globe, more people are living longer than ever before.
The changing demographic makeup of our world also means changes in our cities, where half of the world's population is already living. Urban life can be very attractive for the elderly. Services, shopping and free-time activities are numerous, diverse and concentrated in cities. Seniors enjoy urban living for many of the same reasons that everyone else does!
Indeed, seniors who take full advantage of their urban life are doing themselves a favor. Research shows that active seniors remain mentally and physically healthier ­– for longer.
Urban planning for the mobility-impaired
But to take full advantage of the opportunities that a city has to offer, a person needs to be able to get to them. Seniors, as well as others who may have some form of mobility impairment, sometimes find that cities are not particularly well designed for their mobility needs.
New technologies, however, allow for shared-transportation options. And a good public transport system is an essential component for seniors. Because even if there are wonderful places to go to, people still need to be able to get there. Good mobility – the ability to come and go to places at will – is a key component in better integrating seniors into society, as well as in maintaining healthy communities and a high quality of individual life.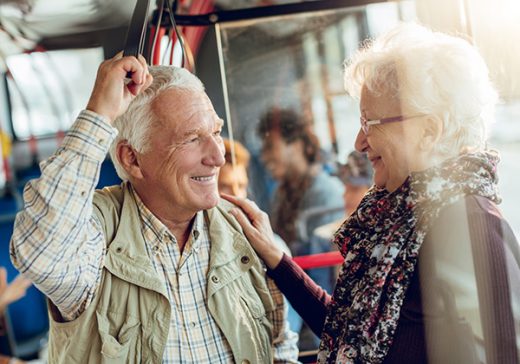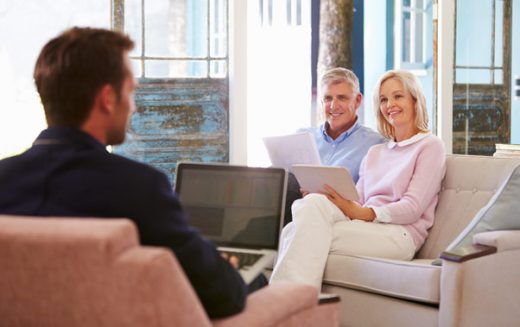 Creating greater mobility
Many cities have responded well to the need for better mobility. Reserved parking places for the handicapped are a great help to many mobility-impaired drivers. Permanent curb ramps make it easier for people using a walker or wheelchair to move about on city streets. Other types of ramps, movable walkways, escalators, stair lifts and elevators allow access from one level to another – unlike stairs, which can be an insurmountable barrier to entry for many people.
Being able to move about freely throughout the city is important for everyone, seniors included. But another area is also receiving renewed attention, that of moving about in one's own home, including entering and leaving it.
Good mobility begins at home
In-home mobility can be provided by a simple ramp, or by other means such as stair lifts and in-home elevators. In many cases, these are retrofitted onto an existing structure. That makes each installation complex, time-consuming, and unique. Installations are also unique because people are different and mobility issues are varied, and complicated because of the emotional aspect of needing to permanently install large technical equipment in one's own home. Cost, of course, can be another barrier.
New technology is now providing a better way to achieve greater mobility. A new approach is currently being tested in Germany, Spain and the Netherlands, that streamlines the planning process, and even makes it more enjoyable. Using a new head-mounted, mixed-reality (MR) device called HoloLens, technicians are able to more quickly and accurately measure the space in which a stair lift is to be installed.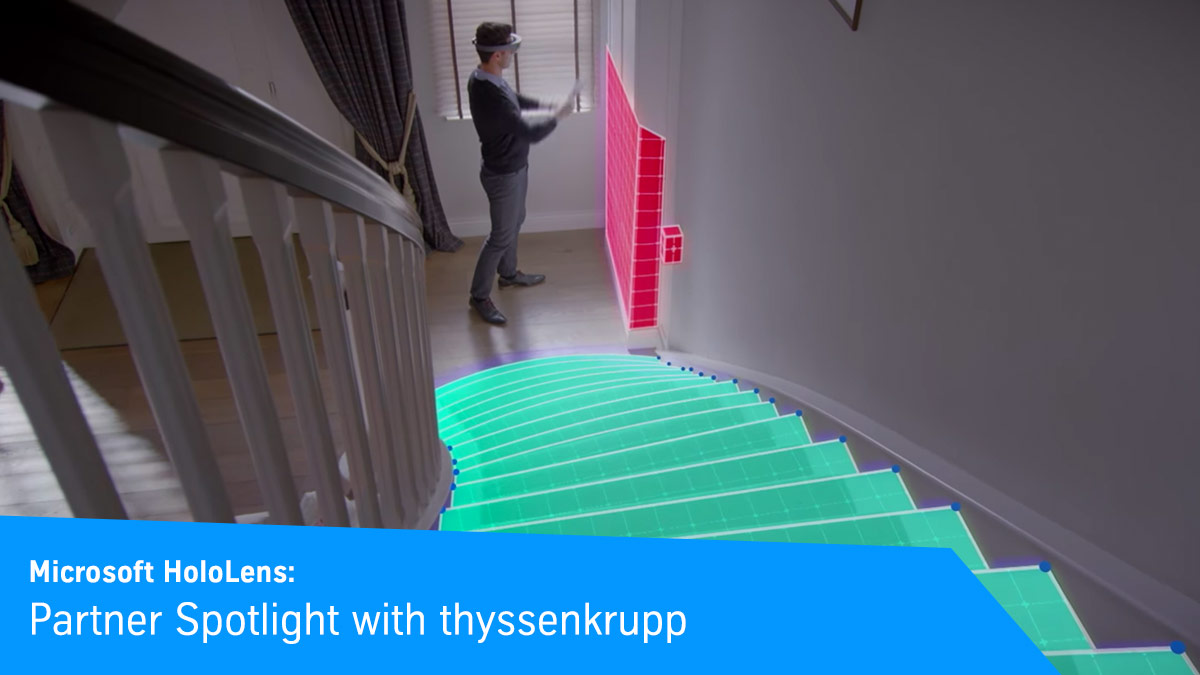 But the advantage offered by the HoloLens is greater. The HoloLens uses a state-of-the-art interface to allow the user to enter into the high-quality graphical world of mixed reality – the combination of what is really there, with the virtual reality of what could be there. The device can also cut planning and design time, which can save costs for end user.
This fascinating "preview" technology transforms an unwelcome medical necessity to an exciting new assistant. The HoloLens shows different design options in full color, allowing the potential customer to think of the new stair lift in the same way they might think of a new piece of furniture. That reduces stress, smooths the transition, and ensures a new mobility solution that improves quality of life and fits with the décor and dignity of their home.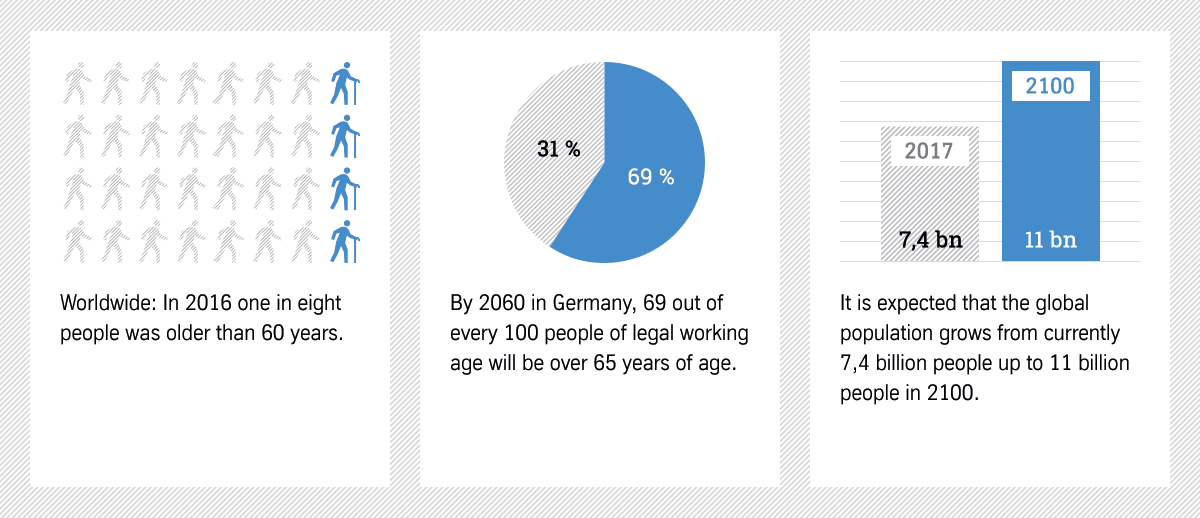 Let's make the city accessible – for everyone
Better connecting people of all ages with the city they live in is a major challenge – and huge opportunity – for planners and companies alike. In fact, it's companies who often see areas of improvement that city governments and proponents of inclusion overlook – such as the ability of seniors to move around, into and out of their homes. This is a vital component of multi-generational inclusion.