Smart Mobility
Game-changing elevator to transform underground transportation
Efficient public transportation systems are an essential component of livable cities. Yet, it often goes unrecognized that, for the everyday subway commuter, being able to get from the streets to the underground stations is every bit as important as the efficiency of the rail network.
URBAN HUB talked with Chris Williamson, Founding Partner at WestonWilliamson+Partners, to see how he envisions the future of metro stations in urban centers like London.
Keeps people moving to better solutions – People fed up with congested cities, are innovating smart mobility with new mobile technologies and intuitive apps which integrate public transportation, better infrastructure, and car sharing.
3712 views
A complex challenge
Architects face immense logistical difficulties when designing underground metro stations that often connect multiple, overlapping metro lines. Further challenges result from underground obstacles, as well as from limits on how deep passengers are willing to travel on foot. But with the increasing density of cities more interconnections, and deeper lines are already becoming a necessity.
A new elevator technology (called MULTI ) is now catching the interest and imagination of leading architects. This cable-free, linear motor-powered elevator can be implemented with multiple cabins per shaft that circulate in a continuous loop, a solution which reduces wait times to a mere 15 to 30 seconds. What's more, the elevators will even be able to travel horizontally.
It's a great solution for tall buildings but is also an excellent choice to enhance underground transportation.
A tall building solution moves underground
Inspired by the design options offered by MULTI, architect Chris Williamson (Founding Partner at WestonWilliamson+Partners, specialist in public transport station design) has come up with several ways that MULTI could greatly enhance the accessibility of underground stations and solve the limitations caused by our current dependence on escalators for reaching underground platforms.
Williamson envisions more efficient metro stations with smaller footprints (i.e. less space required for construction). His ideas would improve transport capacity and create new links between platforms, lines, stations, and other forms of transport.
Chris Williamson (RIBA, RPTI, MAPM, BA Arch Hons, Dip Arch, MA Urban Design, MSC Project Management) is a Founding Partner of WestonWilliamson+Partners.
There, he is responsible for Design Management, ensuring that all projects are properly resourced and all work is completed to the highest standards. Chris leads the firm's initiative to promote transport-oriented development that pins together the various strands of their work.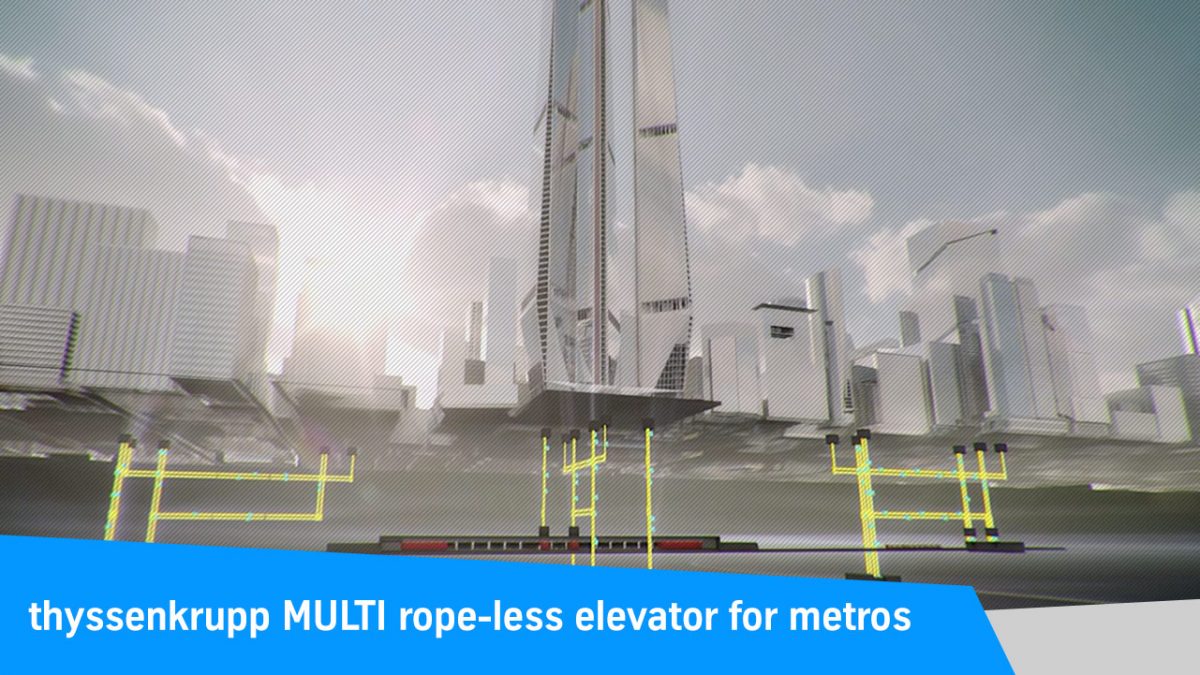 Easier access
Today, people who travel on subways must often descend several levels, passing through long corridors and going down multiple escalators before they reach a train. If there is an elevator, it has limited handling capacity. Both of these options can be time-consuming and stressful for commuters.
According to Chris Williamson, however, this is about to change. He said: "Since MULTI significantly increases handling capacity and reduces the waiting time for lifts, it will be possible for many more people to use lifts instead of the escalators."
"When stations reduce dependency on escalators, it will be easier to build stations. Less land at street level is required for station construction and it, therefore, becomes easier to position the station exactly where people want to arrive."
Chris Williamson
Founding Partner, WestonWilliamson+Partners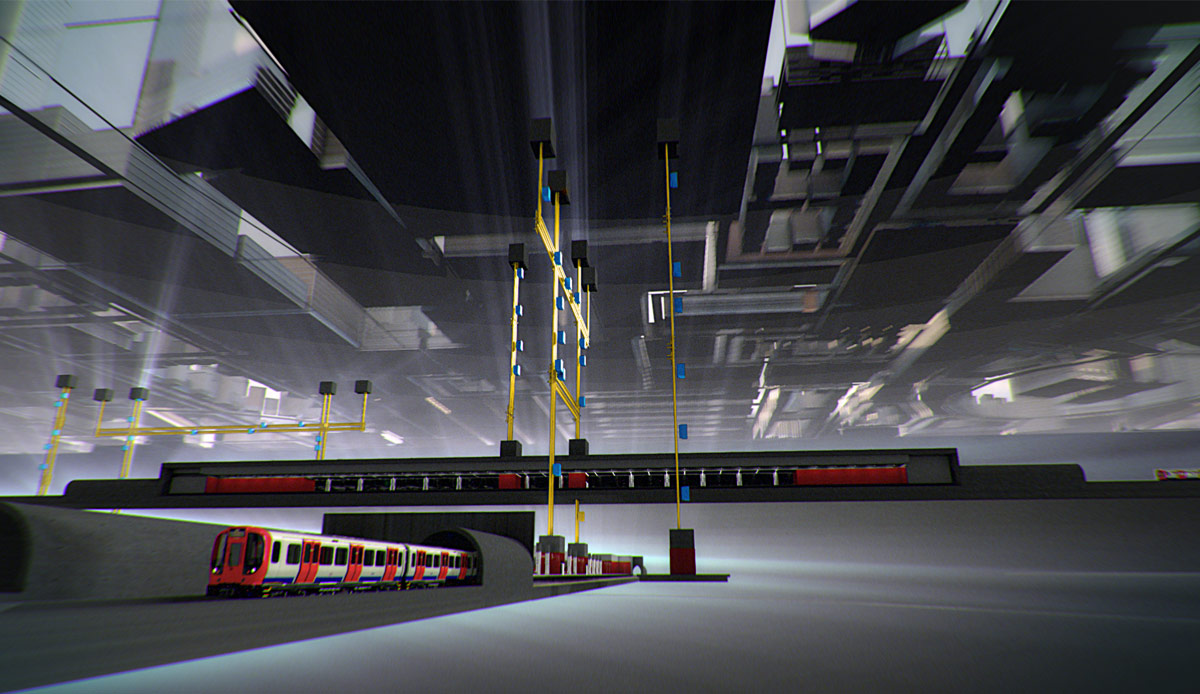 Deeper stations would avoid underground obstacles
Below the surface of big cities, there is an infrastructure that's every bit as complex as above the ground: metro lines, sewers, deep pile foundations of tall buildings – sometimes even catacombs and archaeological treasures. For cities like Paris, London and New York, there is no comprehensive record of what lies below ground.
Williamson explains: "It is often impossible to build a new metro line through this complex underground network. But it will be possible to build a new line below it, if it's served by lifts."
At 58.5 meters below ground, Hampstead station is the deepest station in London. Still this is not enough for lines to run below the pile foundations of tall buildings, which can even reach depths of 100 meters. With the speed and handling capacity of MULTI, stations could easily exist at much greater depths than what is currently possible with escalators.
"When working in tight, historic urban spaces, the MULTI enables the lift access to be positioned in the best position respecting the city context whilst allowing direct access to the transport interchange below ground."
Chris Williamson
Founding Partner, WestonWilliamson+Partners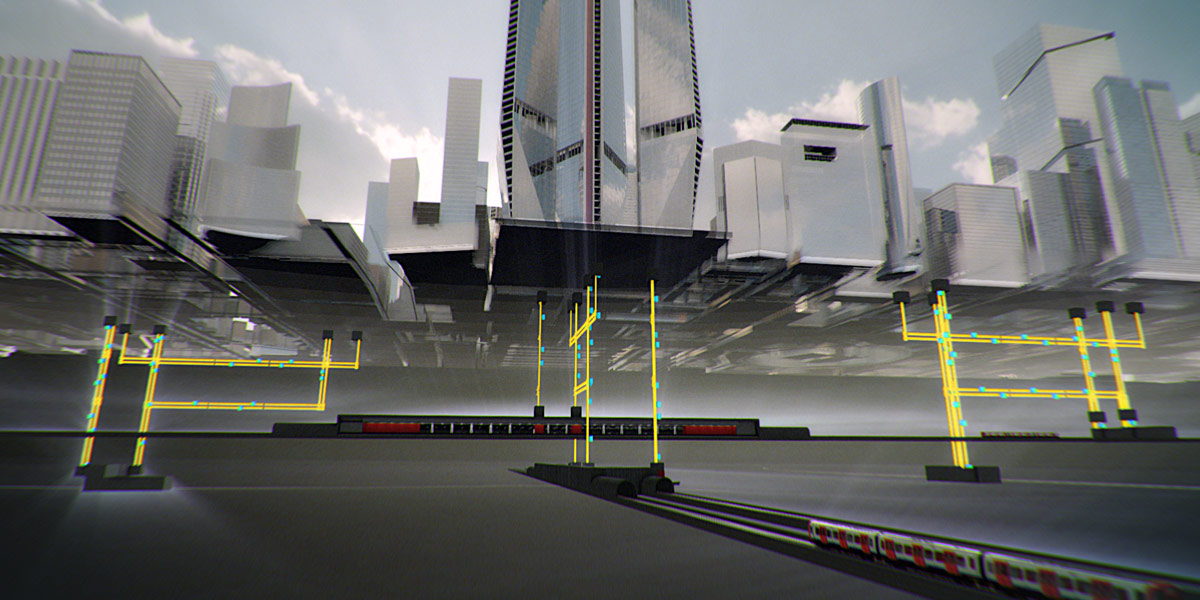 Wider reach, more access points for individual stations
With the horizontal travel options offered by MULTI, stations could be designed with multiple access points at strategic locations, and thus serve a larger area within a city. With individual stations providing transportation to larger areas, the total number of stations could be reduced which would help decrease the overall costs of constructing new metro lines in cities.
This leads to other potential applications like direct elevator links from underground stations to other nearby stations, or to shopping centers, above-ground transport hubs and all the way up a skyscraper.
"As designers on some of the most exciting transport infrastructure projects in the world, the MULTI concept offers us fantastic potential to improve the lives of the travelling public. Passengers will be able to access a variety of destinations without changing lifts, contributing to sustainability by conserving energy consumption, but also helping to create a civilized city."
Chris Williamson
Founding Partner, WestonWilliamson+Partners
Surface-level solution
MULTI could even bring passengers to pedestrian highways like ACCEL, on which pedestrians can travel safely at higher speeds than standard moving walkways. This would provide an above-ground option for increasing the reach of individual stations. Like MULTI, ACCEL utilizes maglev technology, but this time it's revolutionizing the moving walkway.
With urbanization on the rise, cities will have to overcome many challenges to ensure effective public transportation. Fortunately, there are just as many solutions as there are challenges. URBAN HUB is here to keep you in the loop.
"When travelling, people are often in a heightened state of anxiety and need clear and uncomplicated routes. The MULTI will allow destinations to be reached quickly, safely and comfortably without stress."
Chris Williamson
Founding Partner, WestonWilliamson+Partners