Smart Mobility
URBAN HUB talks to H&S Services leader for inspiring answers about safety at work
Many people talk about safety but from the comfort of their office. That distance doesn't make for the best solutions. Luis Fernández de Vera, Head of H&S (Health & Safety) Services for Airport Solutions at thyssenkrupp Elevator, knows firsthand the importance of safety. He's been out in the field, on the ground, and face-to-face with employees on site. URBAN HUB talked to him to find out more about his proactive approach to OSH (Occupational Safety and Health) and what motivates him.
Keeps people moving to better solutions – People fed up with congested cities, are innovating smart mobility with new mobile technologies and intuitive apps which integrate public transportation, better infrastructure, and car sharing.
4313 views
Live, work, and breathe the big picture
Some of us see the big picture, and others live it by enriching their knowledge through experiences in a range of related fields. Luis joined thyssenkrupp Elevator in 2004 and began working in the Aftersales Department, where he rolled up his sleeves as a bridge maintenance technician in Turkey and Spain.
In 2005, a new country and a role as a Branch Manager in Paris opened up fresh perspectives. Here, Luis learned the challenges of empowering a team of employees and gained an understanding of how branch managers need support in safety, not just extra paperwork.
Upon returning to Spain, a stint in Operations gave Luis even more experience in combining tenders, offers, and small projects with safety before diving into the Quality and Environmental Department. In a 10-year span, he certified 15 branches in five countries in ISO 9001 & 14001. Not one to delegate from behind a desk, he personally traveled to all the branches.
"Safety is not paperwork – safety is for all, especially for those working in an airport. A paper signed by me, by the Branch Manager, and by the airport will not automatically help a technician on the passenger boarding bridge."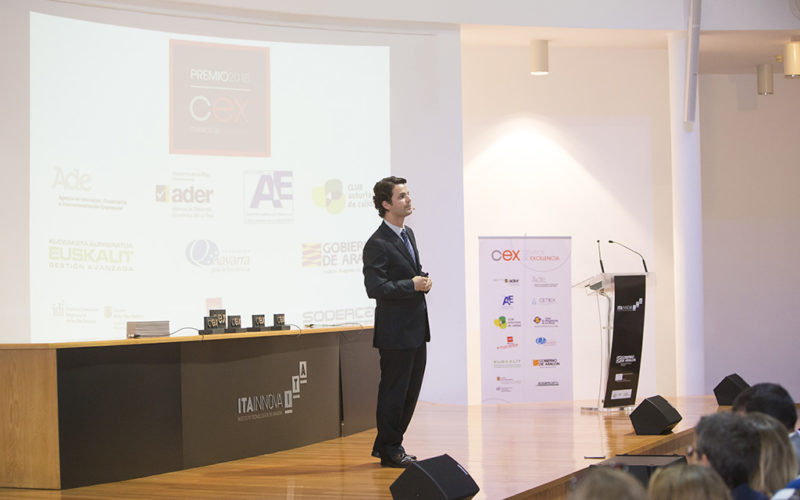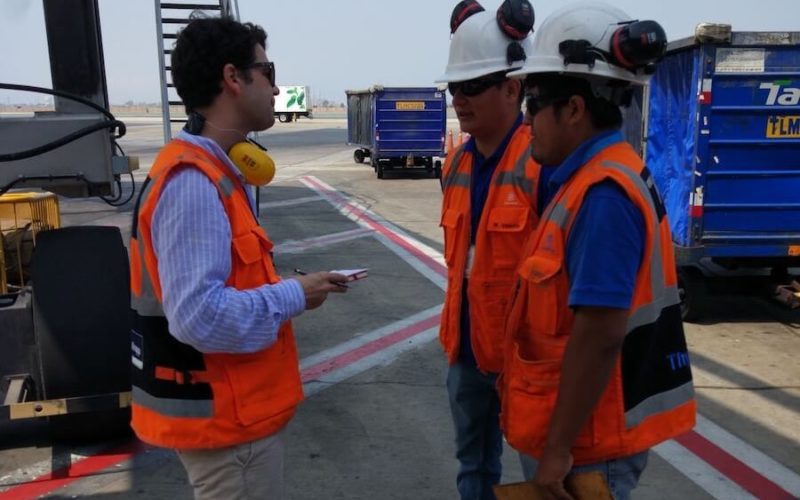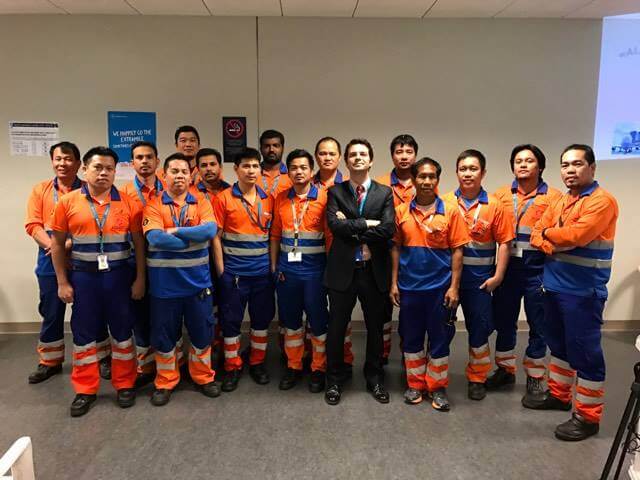 Walk the walk…and talk the talk
Luis's hands-on work approach brought him to his current position, Head of H&S Services for Airport Solutions. Here, he works closely with the Operations Department, especially Branch Managers. Because of his past work experience, he knows how to support them and in the correct measure.
Continuous communication with all departments plays a crucial role in gaining trust. Luis says, "Nothing is more effective than talking face-to-face, gaining their confidence, and reinforcing the importance of safety. Knowing people makes the difference. OSH via email doesn't work, believe me."
Luis praises the skills of the H&S Officers and their proactive initiatives to ensure that communication about safety reaches every employee. They too are always "on the ground," either at the airport or in the Office Branch.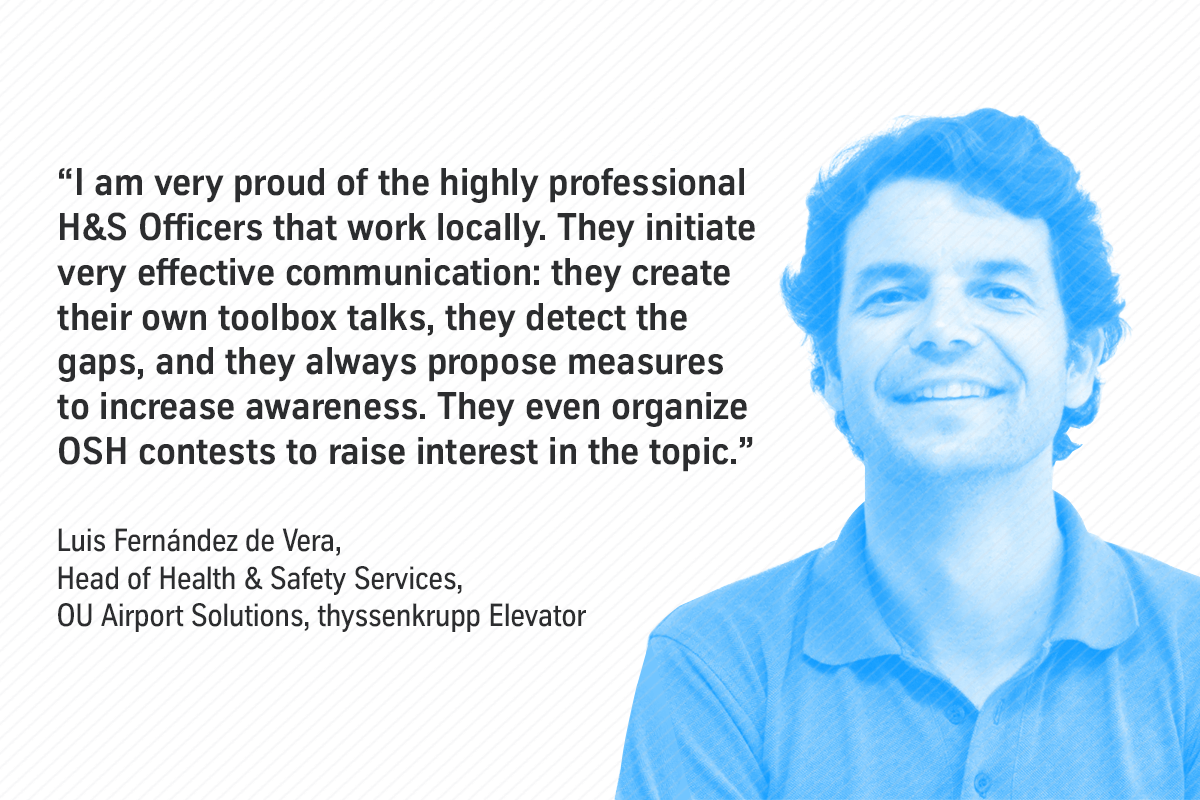 All together – stop, think, and share
While hands-on leadership in OSH makes a positive difference in ensuring a safe work environment, Luis finds truly effective and sustainable safety requires teamwork – from top to bottom. This means enabling all employees to participate in communication and to share their insights.
Luis recalled years ago when a minor incident occurred on a bridge in a European location, and several weeks later a similar accident occurred in the Middle East. The lessons learned? More channels for sharing information were needed.
Now, all employees with a corporate mobile phone receive a safety SMS every Monday. In addition, a monthly toolbox talk based on the last incident or near-miss are organized. Luis feels strongly that regular feedback, including suggestions from employees, paves the way to achieving zero accidents.
However, he warns of the potential pitfalls of relying too much on communication technology as the end-all-be-all. Luis explains, "Sometimes this also leads to an accident by means of "unintentional pressure." If you receive a WhatsApp message with a need, and you want to do your best, the pressure to act quickly can have negative consequences."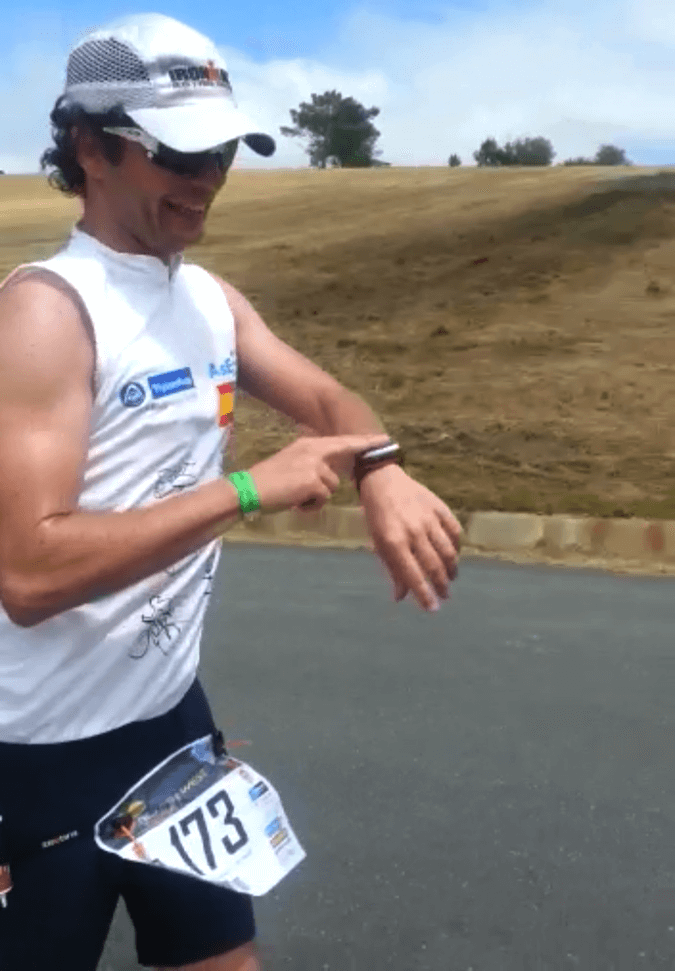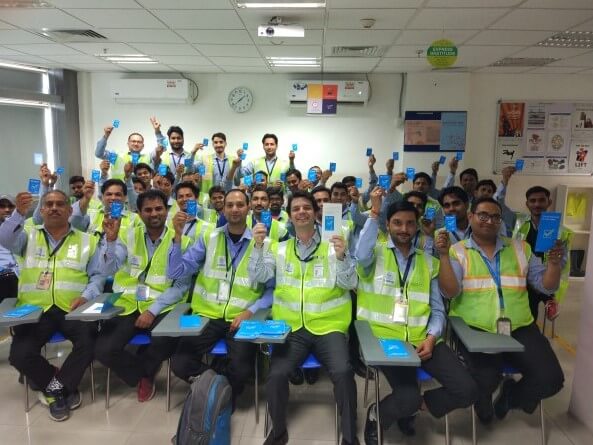 Global safety, local challenges
The message is always the same and very straightforward: safety first. Luis adds, "It is absolutely necessary to take care of each other. If you see something, say something, do something. Being proactive can save lives."
Conveying this message across all environments requires an understanding of varying work cultures. "The concept of authority, making decisions, and proactivity varies from country to country. For example, using the 'We Stop' card in regions with very hierarchical structures can be difficult."
An endurance sports fan, he likens the challenge to preparing for a triathlon. Success comes from perseverance and patience. "When working to change the OSH culture of a multicultural company, you need to push every step of the way. Safety is not the finish line; it is staying in the race."
Safety that endures
Luis wants all employees, from technicians to H&S leadership, to take an active role in ensuring safety – and not allowing complacency to set in. No one should risk their life in a work situation.
Luis brings not only experience to that goal, but motivation. "I truly think that if you believe in what you do, you just do it. No matter if I travel a lot, if I study after work to improve myself – if you can dream it, you can make it."