Smart Mobility
How shared mobility can mean less traffic, cleaner air and better public transit
With growing consumer interest in mobility solutions that are both greener and cheaper, it's no surprise that shared mobility is such a big topic.
Shared mobility's growth is also very much attributable to advances in mobile technologies and innovative apps that have enabled new business models. There are many trendsetters in the field, but perhaps the most exciting are pioneering city governments eager to get on the "smart" side of history.
Keeps people moving to better solutions – People fed up with congested cities, are innovating smart mobility with new mobile technologies and intuitive apps which integrate public transportation, better infrastructure, and car sharing.
6428 views
Individuals drive the change
Over history, great changes in mobility have frequently been driven by an entrepreneurial spirit. For example, railroad barons like Vanderbilt transformed how people lived and interacted, sparking new developments in socialization, commerce, and quality of life.
It's no different today. Tesla head Elon Musk's latest brainchild the "Hyperloop" – a reduced-pressure, high-speed tube train – may shorten six-hour commutes to a mere 30 minutes.
But you don't have to be a business guru to make a difference. Forward-thinking cities are helping to improve urban mobility with easy-to-implement shared mobility initiatives, and private individuals are creating apps for multiple purposes like car sharing or improving aspects of local transport.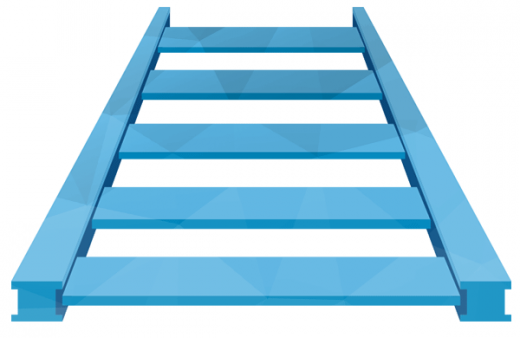 Harnessing global innovation for transportation
NYC's Metropolitan Transportation Authority recently held the "App Quest 3.0" contest. In return for a prize, teams from around the world competed in the development of apps to improve commuter services, with a particular focus on people with disabilities.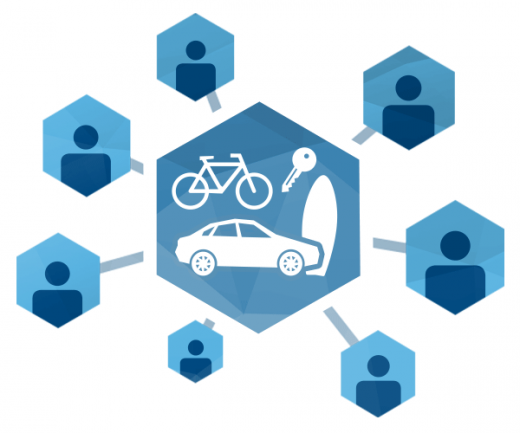 Helpful connections
People have always borrowed sugar, tools and cars from neighbors, family members and friends. Nowadays, however, many people have hundreds of "friends" on Facebook and other digital networks. A simple post can get you a free ride, a place to sleep, cheap furniture or even an amateur handyman.
Nevertheless, not everyone has such a strong (and helpful) network, and that's where innovative app and website developers have stepped in to create what is now called the shared economy. Shared mobility apps, like Uber and Lyft, connect passengers to drivers who charge much less than what you would pay for a taxi, and the app Turo lets you rent cars from individuals.
And it's not just cars; apps like Spinlister connect you to private individuals willing to rent out their bikes, surfboards, and snowboards.
Money is still being made
Cities need to re-think current models and policies to get the most out of shared mobility. Taxi and transportation companies may face dwindling profits, but the more we share our cars and bikes, the better we can cut back on car emissions and traffic congestion. Authorities must consider these social benefits when facing lobbyists pushing for protectionist policies.
Furthermore, shared mobility services also force taxi and transport organizations to think more competitively and offer user-friendly services.
And remember: "shared" does not mean nobody's making any money. According to Roland Berger Strategy Consultants, the mobility sector is recording the strongest growth within the overall shared economy. Therefore, trying to protect established providers by banning shared mobility options (e.g. banning of Uber in some cities) may actually burden rather than help the local economy.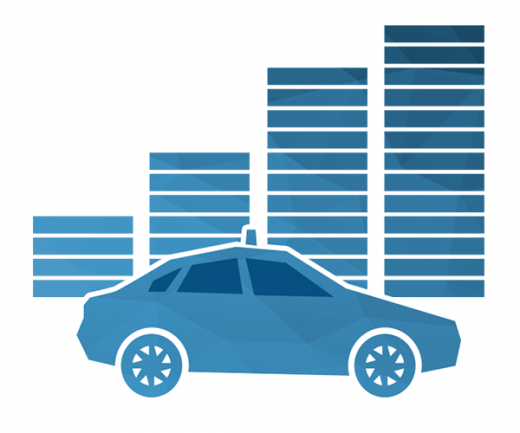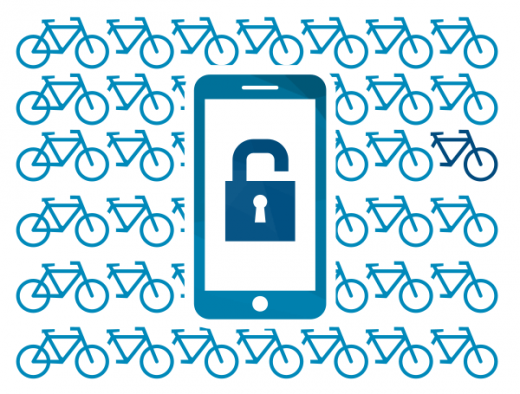 A bicycle built for 2, 3, 4…
Often integrated with smart phone apps, nearly 1,000 bike-sharing programs can be found around the world as of 2016. From Warsaw to Wuhan, and Buenos Aires to Brussels, bike-sharing is providing green mobility options that help reduce the traffic burden on congested city streets.
Many new programs are also introducing e-bikes (also called Pedelecs), which provide assistance to make peddling uphill much easier. This not only helps older riders, but it also aids ordinary people who don't want to arrive at their appointments sweaty and exhausted.
More advanced bike sharing apps, like RideScout and BCycle, let users pay and unlock bikes using nothing but their smartphones.
Carsharing & e-hailing
Apps are also the driving force of the carsharing trend. By downloading an app, you can start earning money as a driver, rent cars from normal people, and book cars from on-demand services.
Understandably, taxi drivers and rental companies fear losing customers. Yet what they fail to consider is that the rise of shared mobility systems will encourage more people to consider not owning a car, thus increasing a mutual customer base.
Many car sharing programs owe their success to apps that provide easier booking than traditional transportation services. In response, taxi companies have developed "e-hailing" apps, which provide users quick access to traditional taxi services in a modern, user-friendly format.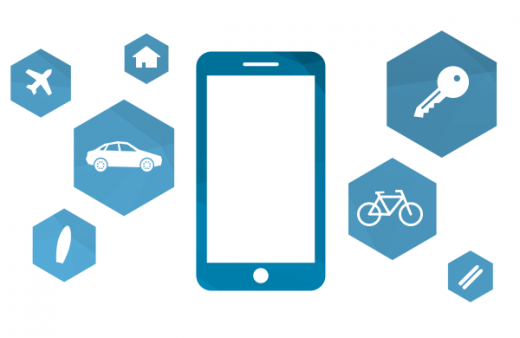 Bringing it all together
Pioneering public transit agencies are seizing the opportunity to improve urban mobility for all users. Imagine one app that integrates everything mentioned in this article, along with bus and train schedules and driving directions.
Denver is working with Xerox to create such an all-in-one app. Moving beyond the example of Google Maps, the Go Denver app lets users compare travel times using various methods such as public transit, bike-sharing, and services like Lyft and Car2Go. It even lets you book parking at your destination (if you choose to drive, that is).
With apps like these and developments like the Hyperloop (mentioned above) and ACCEL (high-speed moving walks to expand the reach of metro stations), urban mobility is going to be an exciting field to watch over the coming years.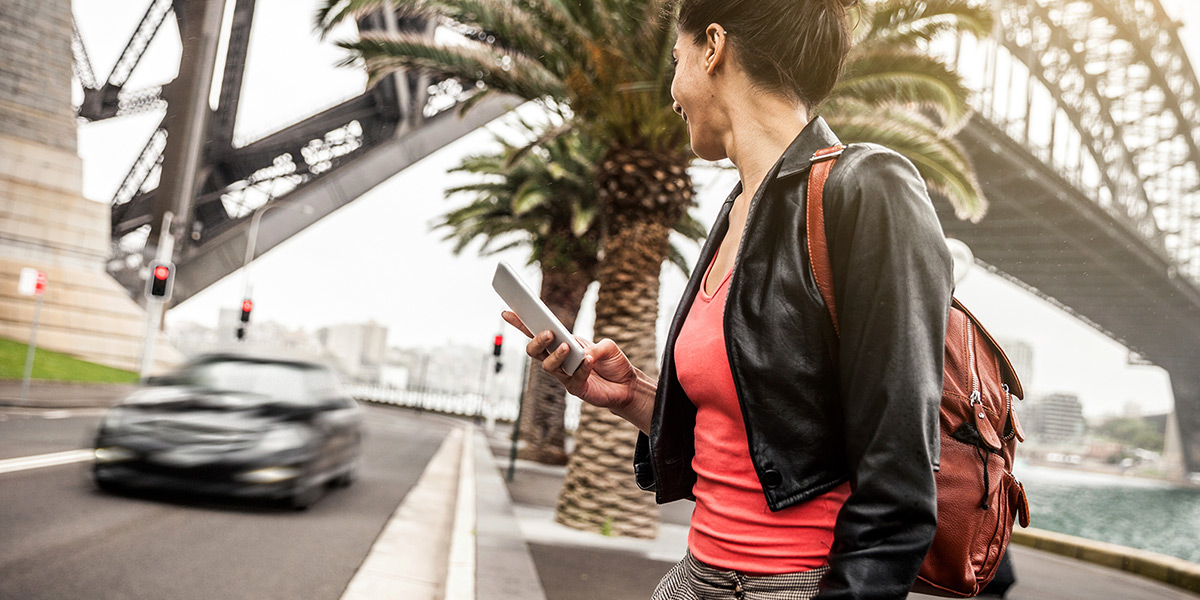 Can your phone replace your car?
Digital technologies are enhancing the power of sharing exponentially. And taking advantage of this trend can be as easy as downloading a new app or two.
What started off with the idea of "Mi casa, Su casa" (think Airbnb) has rapidly turned into "my car, your car" and "my bike, your bike". For-profit offerings inspired by peer-to-peer sharing services have made it even easier to benefit from the trend.
Do you live in an urban area and own a car? It may already be a financially wise decision to sell your car and take advantage of a smart mix of public transport and shared mobility. If your city doesn't offer what you need, check up on the latest offerings periodically. You might be surprised by how soon things change. 
More than trains, bikes and automobiles: the Go Denver app will soon let you monitor your transportation spending, calories burned, carbon footprint and let you compare results with friends on Facebook.