Smart Mobility
Transportation mega projects – massive improvements in connections & mobility
Where you decide to go is often determined by how long and how complicated it is to get there. That's as true for travel within your city as it is for travel abroad. Given the modern ability to digitally connect with anyone, anywhere at any time, many people wonder why it still takes them an hour to travel across town.
Rapid population growth, new technologies, and innovative construction-engineering methods – not to mention greater prosperity – are now enabling dramatic transportation improvements around the world. These urban mega projects are refurbishing existing infrastructure and creating new solutions to long-standing mobility problems on a massive scale.
Keeps people moving to better solutions – People fed up with congested cities, are innovating smart mobility with new mobile technologies and intuitive apps which integrate public transportation, better infrastructure, and car sharing.
6052 views
Movement of the people
Part I in this URBAN HUB series introduced the general topic of mega projects: sprawling, expensive construction projects, generally with a formidable, multi-faceted goal. Part II looks at some current mega projects in the field of transportation, specifically large-scale rail, bridge, and airport projects.
Driven by governments and popular demand, transportation mega projects are currently in planning or under construction in nearly every corner of the globe. Once completed, these projects can dramatically improve a population's access to city centers, distant urban neighborhoods, resources, and a better quality of life. At a minimum, they make city travel faster and more pleasant.
A renaissance in passenger rail
One of the most important transport networks in cities worldwide is the underground rail, or subway. London's newest addition to their underground system is Crossrail, a mega project with a price tag of 14.8 billion pound (USD 19.2 billion). Consisting of over 100 km of tracks, Crossrail is the first entirely new line in London to be built in thirty years. It establishes a new east-west connection to and through London, integrating previously distinct towns into the fabric of the metropolitan center and bringing economic benefits to previously underserved populations.
Now 80% percent complete, Crossrail consists of 42 km of new tunnels – built over three years by eight gigantic, multipurpose machines. Ten new transit stations needed to be built – and thirty others adapted – to accommodate the new, extra-long trains. At 200 m, the trains are twice the length of London's normal ones; each can transport up to 1,500 passengers.
In addition to its sheer size and capacity, the Crossrail project is notable for its use of 3D modeling, Virtual Reality (VR), and Augmented Reality (AR) in the design and monitoring of the gigantic line. These technologies were used to chart a course for the tunnels through a maze of sewers, gas, and water lines. When it is fully operational in late 2019, Crossrail will be named the Elizabeth line.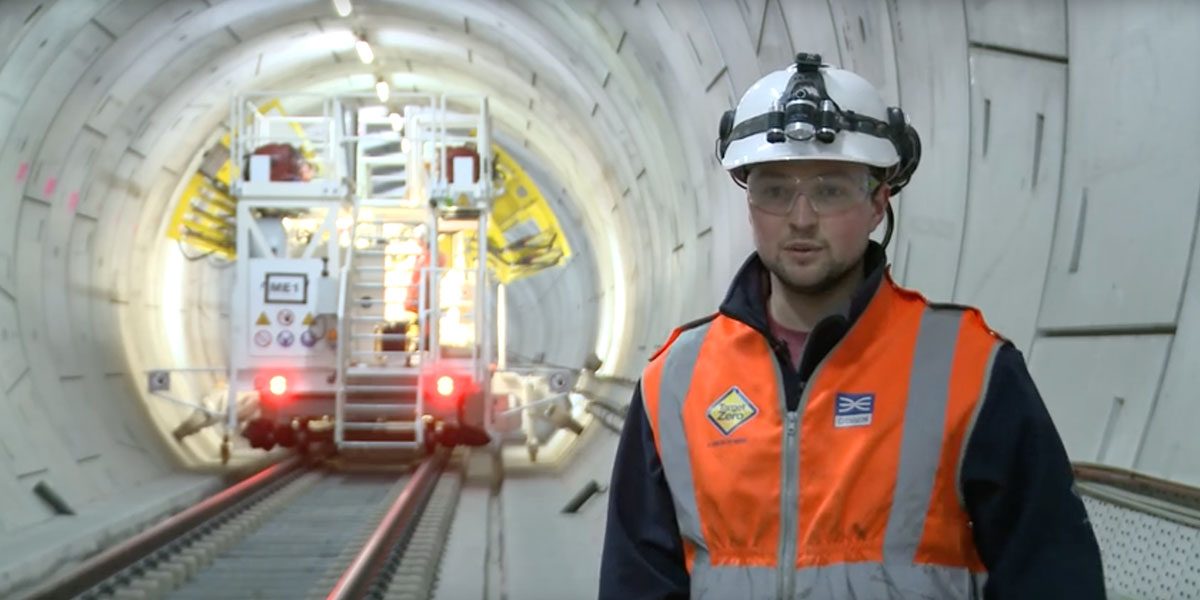 Construction of Crossrail: workers use a specialized machine to drill thousands of small holes needed to mount power lines, maintenance walkways, and fire safety connections.
Other rail mega projects of note
Rapid urbanization has driven transportation mega projects in multiple countries:
The Silver Line extends the Washington D.C. system by 37 km.
The Lagos-Kano Railway brings rail travel back to Nigeria.
The Etihad Rail connects seven countries in the Middle East.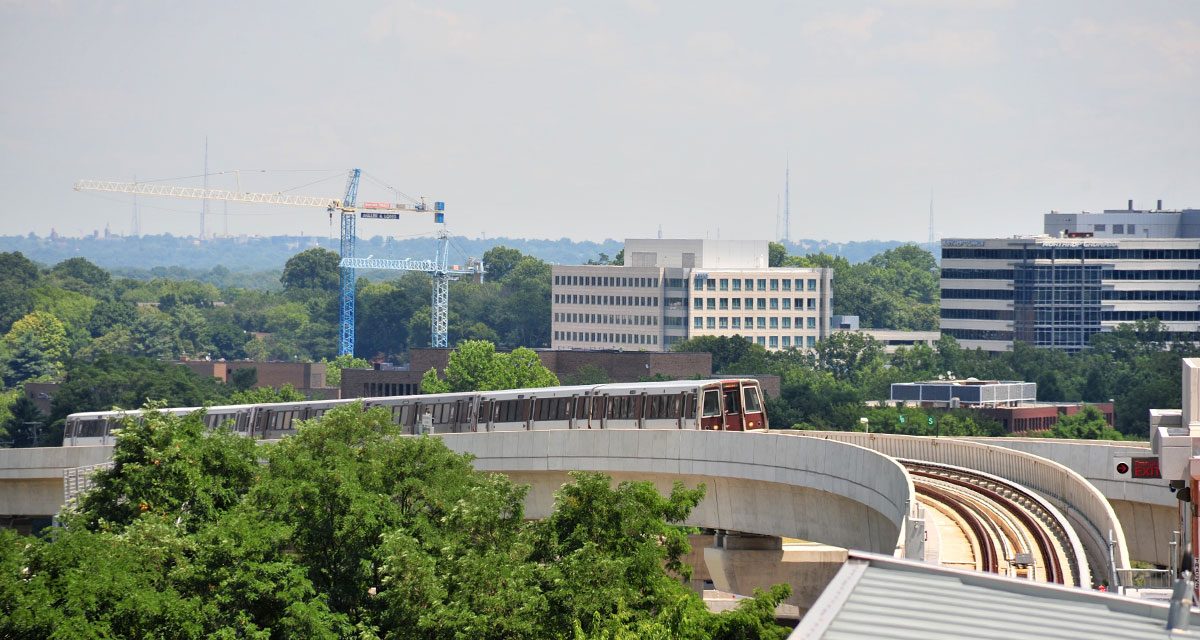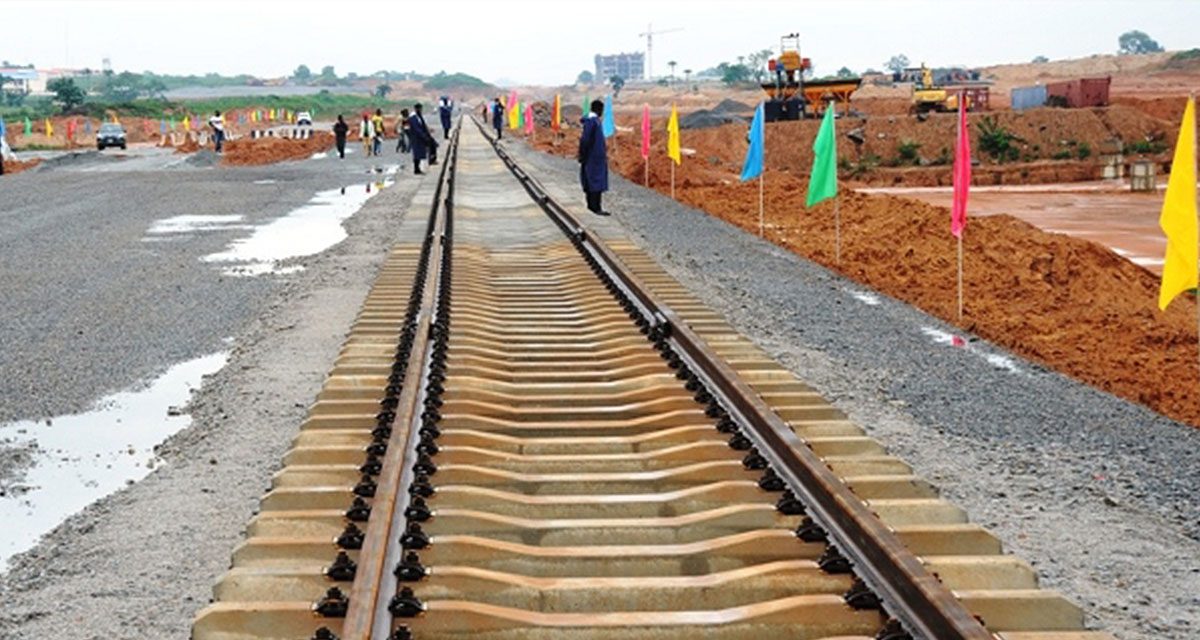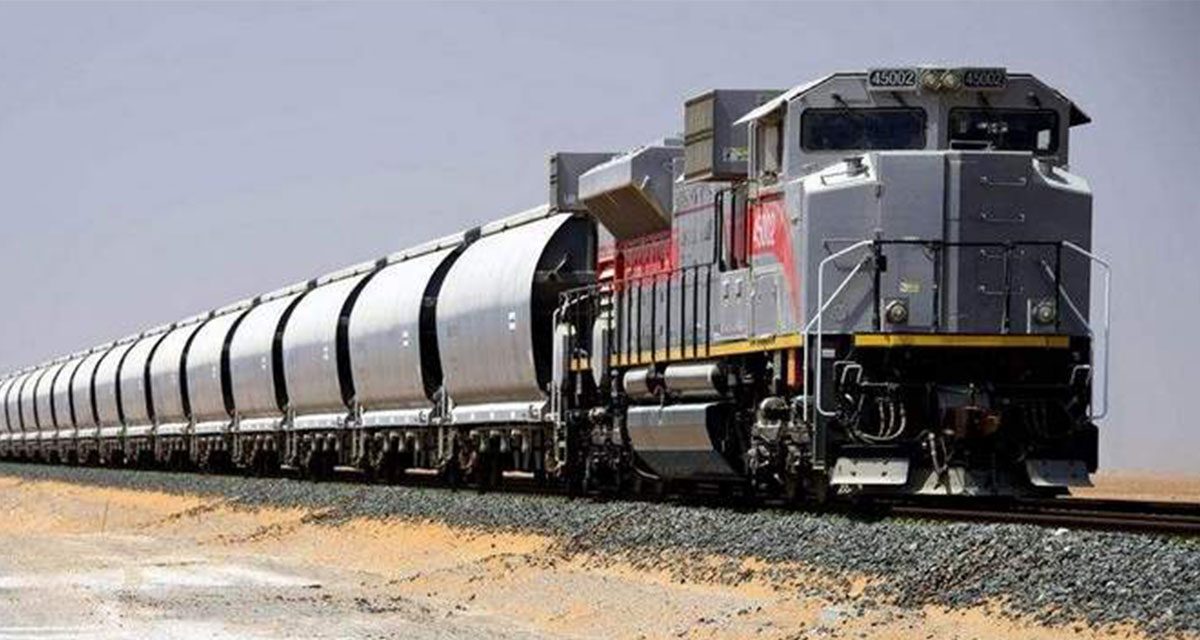 Bridging the gap
Expected to cost almost 15 billion USD, the Hong Kong-Zhuhai-Macao Bridge (HZMB) is designed to greatly reduce intercity travel times in the economically vital Pearl River Delta of China. This bridge links Hong Kong, Zhuhai – known as the 'Chinese Riviera'–, and the former Portuguese region Macao. The HZMB transportation mega project will increase regional economic integration and accessibility while expanding opportunities for new business and tourism throughout Guangdong, China's most populous and prosperous province.
Referred to as "One of the Seven Wonders of the Modern World," the Hong Kong-Zhuzhai-Macao Bridge will reduce travel time between Hong Kong, Zhuhai, and Macao to just thirty minutes.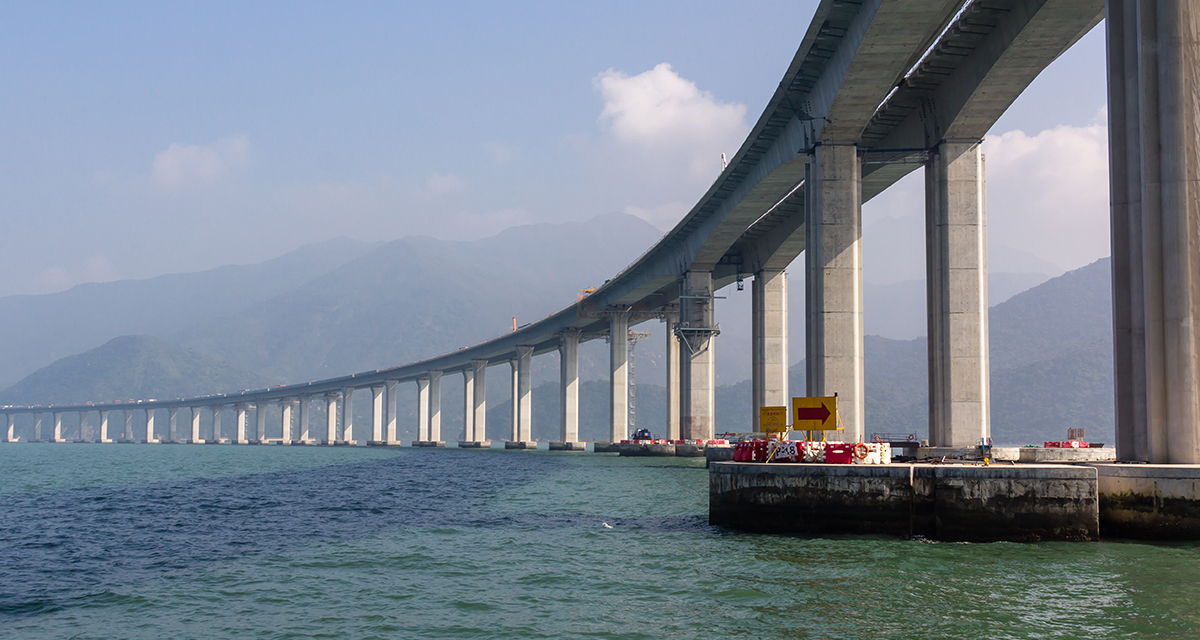 Both a symbol and a practical solution, the 50+ km "bridge" is part of a larger mega project. Similar to the Öresund Bridge linking Denmark and Sweden, HZMB combines a 29.6 km bridge with two shorter bridges. There is also a 5 km tunnel that connects the bridges from portals built on two new artificial islands. The tunnel allows continued shipping access through the Lingdingyang channel to the busy estuary ports.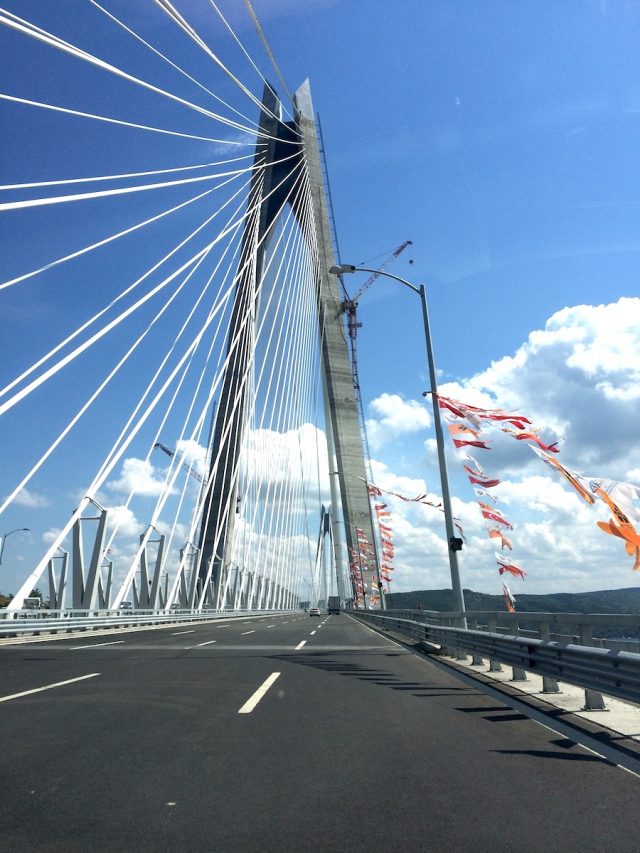 The Yavuz Sultan Selim Bridge: the world's tallest suspension bridge in Istanbul.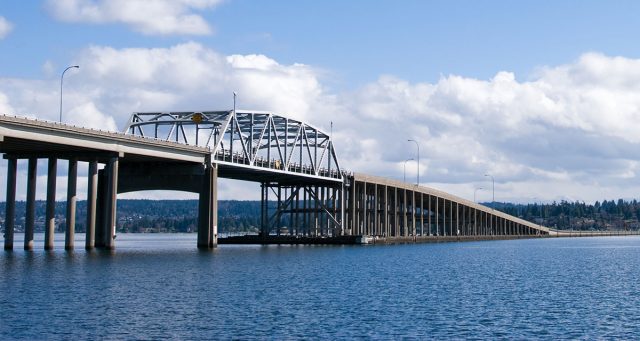 Evergreen Point Floating Bridge: the world's longest floating bridge in Seattle.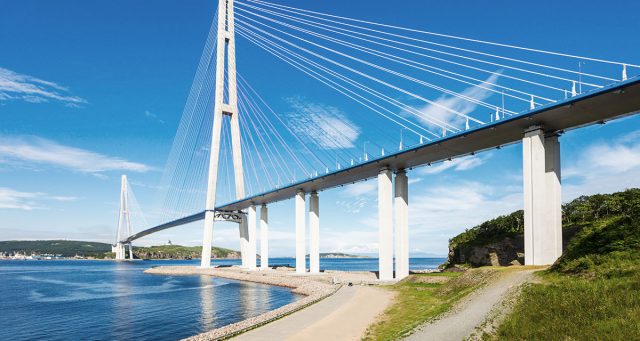 Rusky Bridge: the world's longest cable-stayed bridge in Vladivostok.
Expansion is in the air
In China, more and more people are traveling by air. The Beijing Capital International Airport, which currently serves the capital city, has long been unable to keep up with demand. Expansion was not an option so the authorities decided to build a brand new, additional facility. The Beijing Daxing International Airport is situated on 6620 acres (2679 hectares) in a southern suburb 46 km from the city. It is due to open in 2018.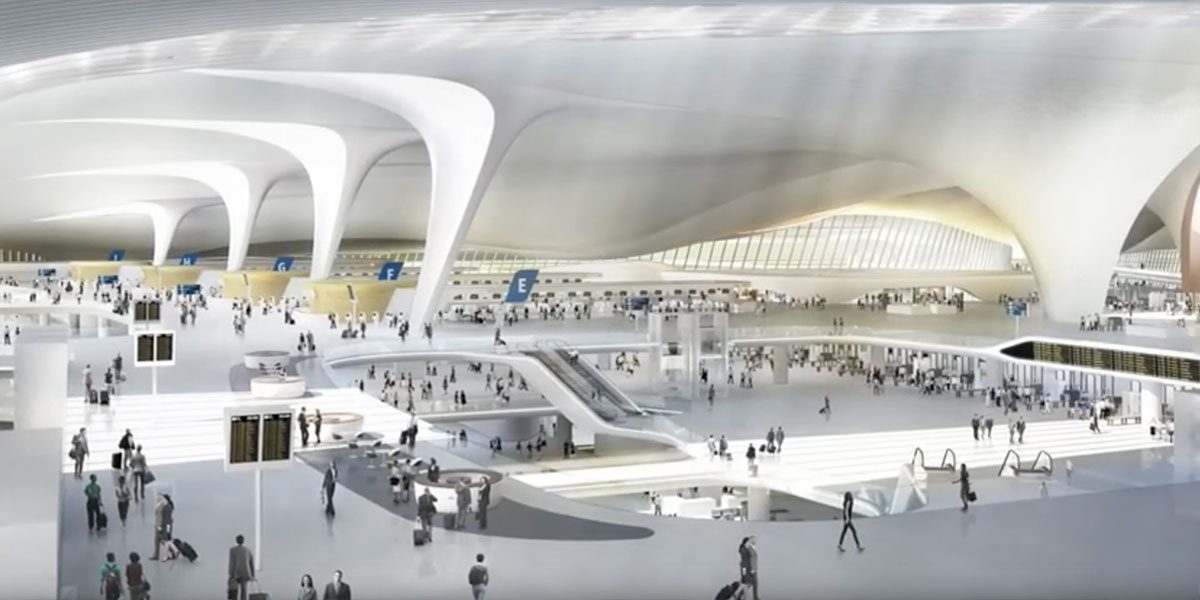 At the heart of this mega project is the very elegant Terminal 1: the world's largest airport terminal. Designed by the late Zaha Hadid, six copper-colored piers radiate from a central core. The layout optimizes the capability of the airport to accommodate planes. Plus, the generally column-free 700,000 square meter interior can eventually handle an estimated 100 million passengers – and upwards of 2 million metric tons of freight – per year.
The total cost of the entire airport is projected to be USD 13.1 billion (CNY 80 billion). In addition, a Special Economic Zone and affiliated infrastructure around the airport are estimated to add at least as much to the final bill. High-speed trains and dedicated inter-airport trains connecting to Terminal 1 will further optimize passenger mobility as their numbers continue to increase.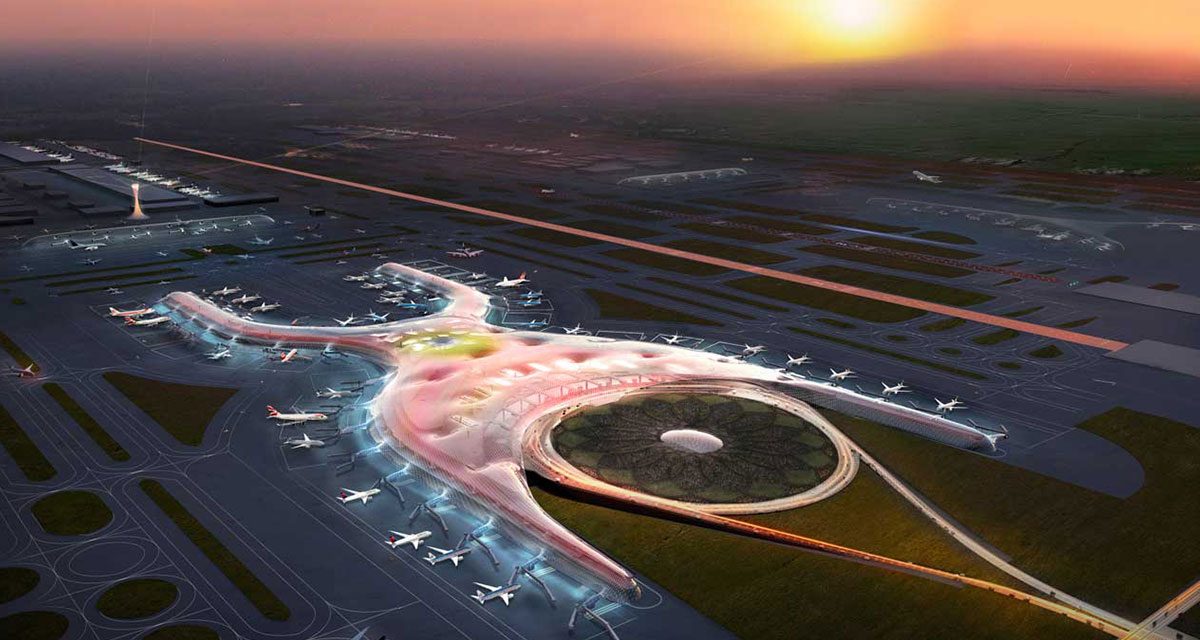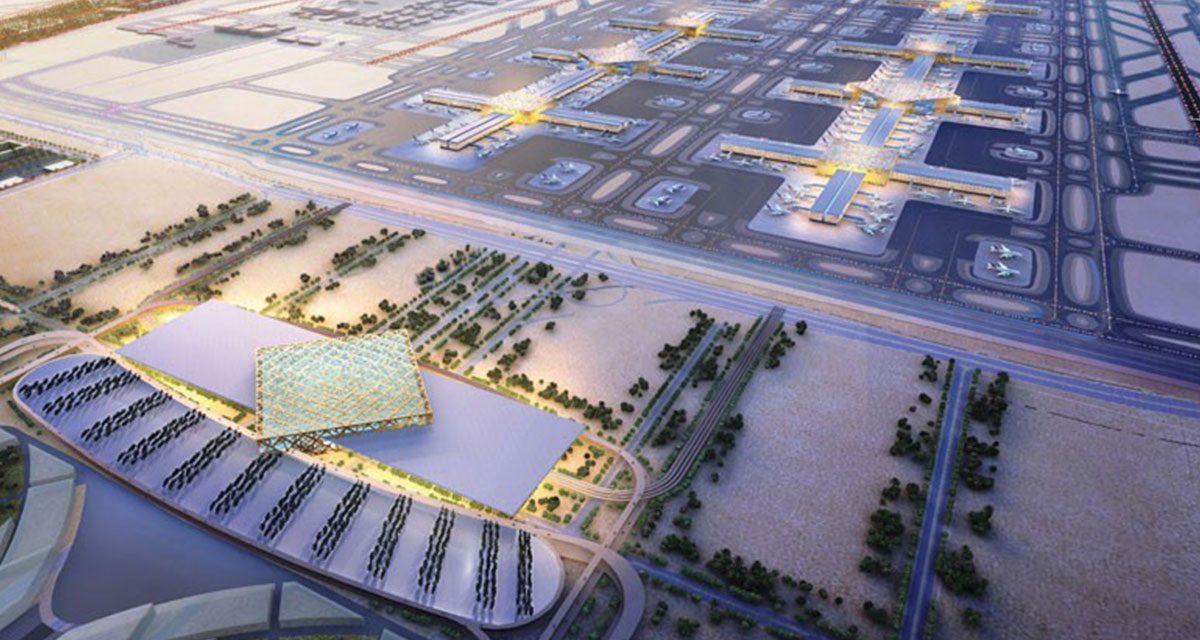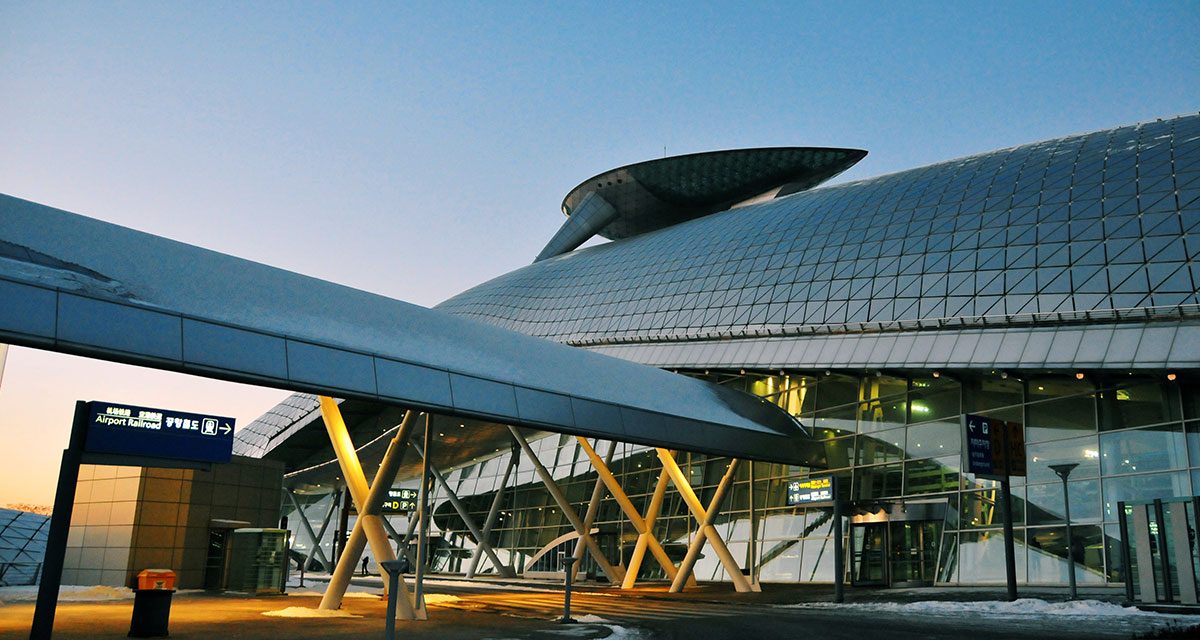 Connecting the dots
Perhaps one day, teleportation technology will whisk us away instantaneously to restaurants, workplaces, and tropical holiday villages – no doubt via an app on our smartphones. Until then, we'll settle for better transportation solutions for land, sea, and air, such as the revolutionary new ACCEL system. ACCEL is an innovative accelerating transportation system that propels people towards their transport destinations – whether an airport gate or a metro station – 70% faster than comparable solutions.
Mega projects are an effective way to inject a healthy dose of new technology and investment in a strategic and systemically targeted way. We can expect to see more of them for some time to come. Is there a transportation mega project under construction in your city? Do you think your city needs one? We're curious to know what you think!