Smart Mobility
Deutsche Bahn expert Meike Niedbal on mobility and quality of life
Dr. Meike Niedbal is an expert and strategist on the future of transportation. She works for Deutsche Bahn, Germany's main railway company and the second largest transport company in the world. With the 2017 Monocle Quality of Life Conference being held in Berlin, Germany, it's no wonder that she was asked to participate in the panel "Seamless Moves – Future of transport". 
In an exclusive interview with URBAN HUB, she discusses how urban mobility affects quality of life for all demographic groups, including children and the elderly. She also surveys some of the major global trends in mobility, and explains a few of the challenges we face going forward.
Keeps people moving to better solutions – People fed up with congested cities, are innovating smart mobility with new mobile technologies and intuitive apps which integrate public transportation, better infrastructure, and car sharing.
3012 views
Life in motion
Meike Niedbal describes herself as someone who not only gets excited about new projects, but who also has the grit and determination to transform new ideas into reality. She studied business administration at Humboldt University in Berlin, and found her particular calling in the logistics and mobility industry in the course of a student internship.
A fan of public transportation from early on, Meike Niedbal is passionately interested in ensuring access to mobility for all demographic groups. She understands that public transport is not always very accessible for certain people, and believes that it should focus even more on people who are not young, single and agile. She explains: "Public mobility should also focus on those in the later stages of life, and make it easier for families with children or the elderly to live without cars."
She talks about this and other topics at the Monocle Quality of Life Conference 2017 in Berlin. (See end of article for more information.)
"The diversity of mobility solutions will continue to boom. The situation in 2009, when I started at Deutsche Bahn, is already incomparable with the current one. And this rapid development will only gain in speed."
Dr. Meike Niedbal, Head of Business Development at DB Station & Service AG and Project Lead Smart Cities
Dr. Meike Niedbal's trend watchlist
With her current focus at Deutsche Bahn on "Corporate Foresight", Niedbal studies long-term industry trends and international technology developments. URBAN HUB asked her about the trends she's watching.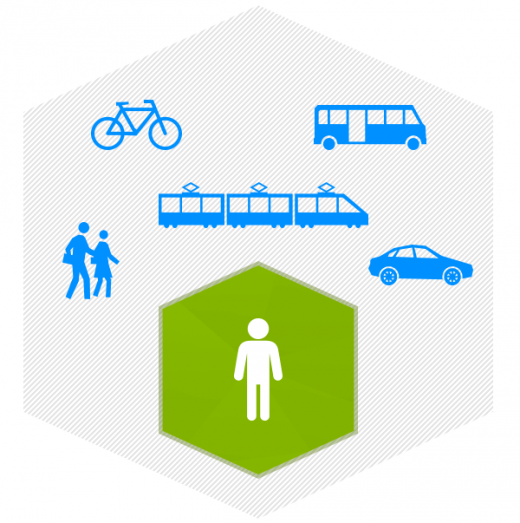 Individualized public transport via digitalization
Niedbal explains how better connectivity will improve mobility: "In the past, it was very tedious to change from one mode of transportation to another. You didn't know the departure times; it wasn't synchronized; you didn't know how much the next ticket would cost or where to buy it. In such situations, I would just give up and take the car. But digitalization makes these connections much easier to manage."
In the near future, we will see "digital assistants" that help users plan trips according to their individual needs. Users will also be able to provide feedback on their satisfaction with regard to individual portions of the trip, so that the digital assistant can plan future trips according to individual preferences and previous experiences.
Not car-free, but decreased car ownership
Niedbal: "I wouldn't say we are heading towards a truly car-free situation, but I think we will learn that not everyone needs to own their own car. Most cars spend the majority of their time parked and idle. Still, there are many scenarios in which a shared car is necessary, so I wouldn't want to completely eliminate them. Other, more sustainable forms of transportation must be conceptualized to be so attractive that more people will choose to give up their cars."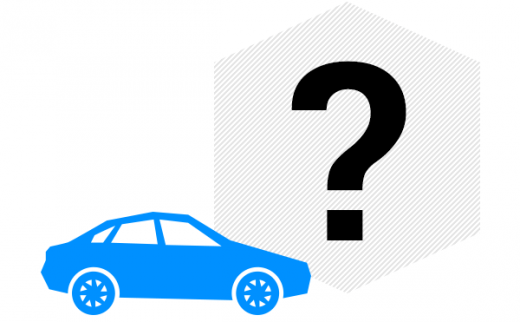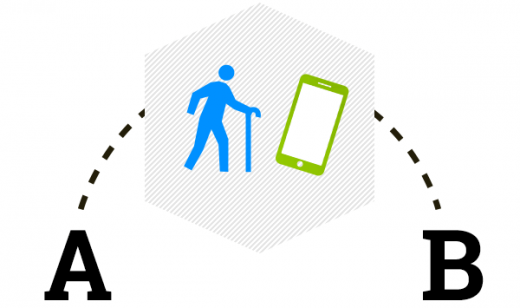 Mobility simplified – even for the elderly
Today, most people over 50 or 60 years of age have a smartphone, and planning trips will become easier for them, too: "You don't have to be tech-savvy. A digital assistant would simplify the planning and payment processes for everyone. Instead of having several different apps, you will only need one to help you get from A to B. These digital assistants must also be designed with the older generations in mind."
Bikes and bike sharing
Bikes are booming, both as a last-mile solution and as a network-independent form of transportation. Pedelecs, for example, use a small onboard electric motor to make biking up hills or against headwinds easier. That's good news for many elderly users, enabling them to stay mobile longer.
Bike sharing – whether organized or peer-to-peer – is another mobility trend. It's booming in China, where return stations are often so crowded that the bikes overflow onto the streets. In Europe, Copenhagen is the big success story – bikes on the streets there now outnumber cars.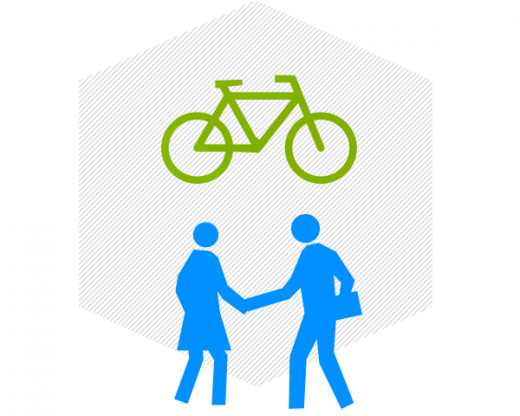 Connecting the "last mile"
In this context, "the last mile" refers to the distance between a commuter's front door and the nearest public transport connection. It's also where the term "individualized public transport" comes from, because it can involve the connection of private means of mobility, like your car or bike, to the most convenient public transport hub.
Niedbal: "Currently, there are many interesting new solutions being developed to bridge the last mile. On-demand shuttles, for example, connect people to the transport network and operate without fixed schedules or stopping points. For the older, more car-reliant generations, it is essential to make this last mile as comfortable, simple and affordable as possible."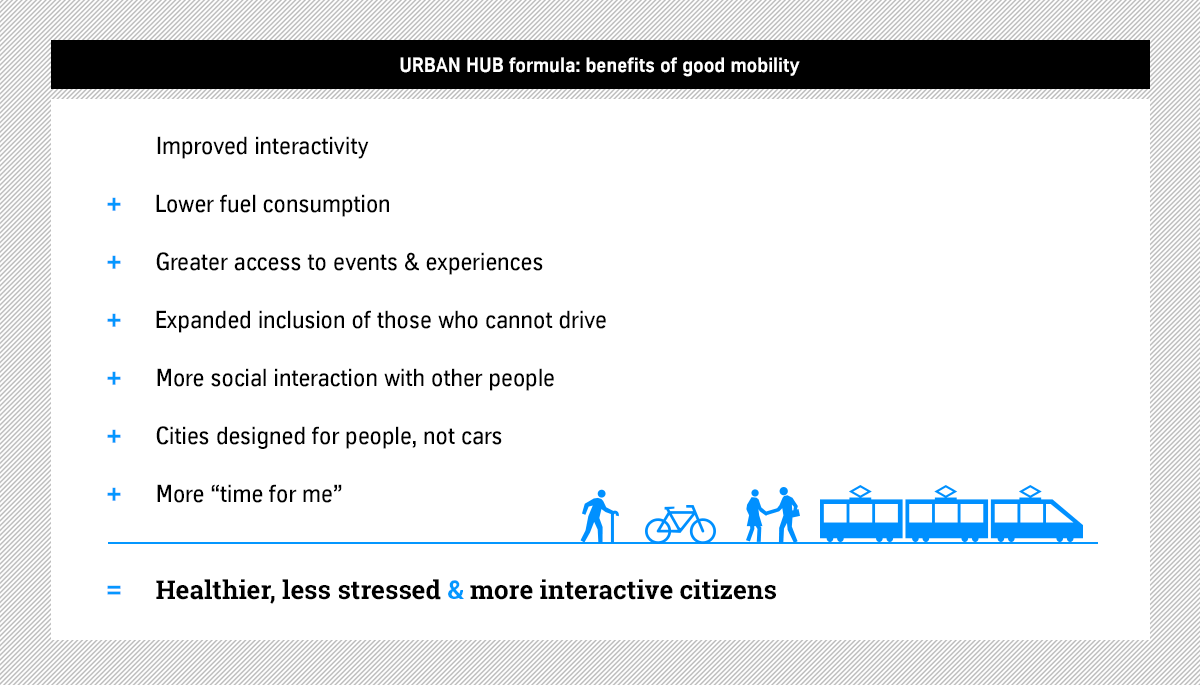 Future challenges for mobility to deliver quality of life
2017 Monocle Quality of Life Conference in Berlin
Within cities, it is clear how good infrastructure enables access to work, entertainment and personal fulfillment. At her panel discussion "Seamless Moves – Future of Transport", Meike Niedbal joins with scooter-sharing entrepreneur Magnus Schmidt (Scoo mobility) and Danish architect Dan Stubbergaard (COBE) to discuss what cities do to get mobility right, and how to make mobility work for both the young and old.
The Monocle Quality of Life Conference takes place from Thursday, 29 June to 1 July, 2017, at the Römischer Hof Berlin. Over three days, Germany's capital will turn into an international think tank for entrepreneurs, architects, urbanization gurus, mobility experts, shop owners, media players, property developers – and even chefs.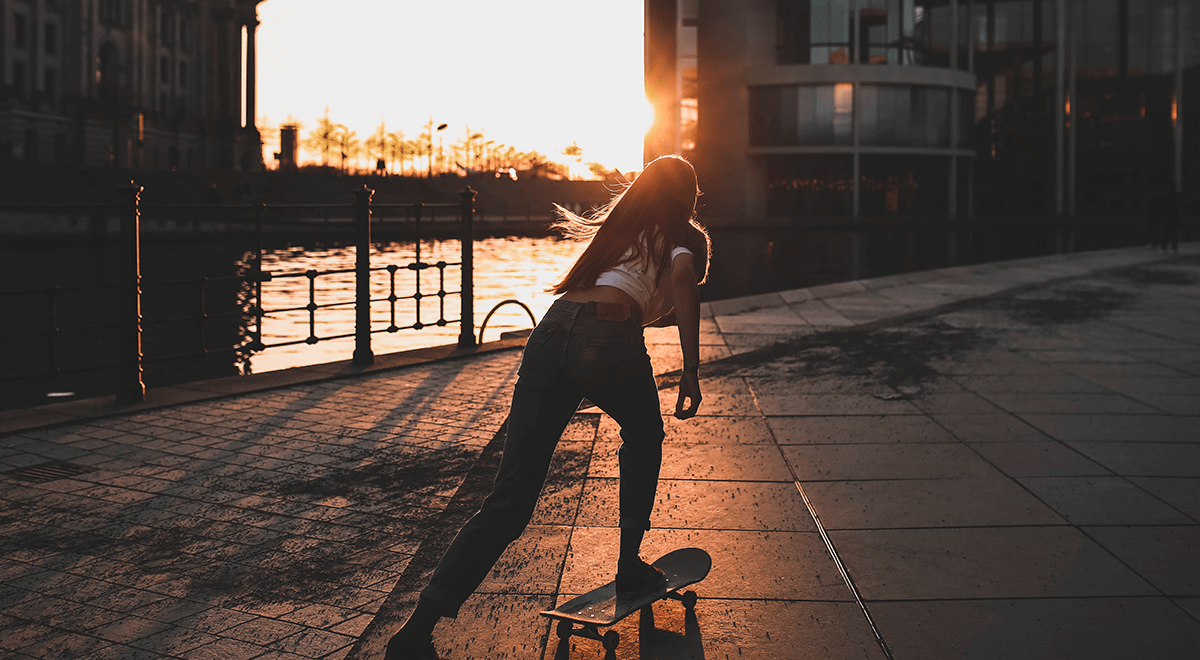 What do you think is the next big trend in urban mobility? What solution would most improve your quality of life? Let us know in the comments!