Smart Mobility
Open for everyone: accessibility to buildings and public transportation
How do we guarantee access to buildings and public transportation to all individuals, including those with limited mobility? In the past several decades, nations have passed regulations to ensure better access to buildings, public and civic locations, and public transportation for all people, but is it enough? URBAN HUB takes a look at the most effective measures, how digital technology and new mobility innovations can enhance solutions, and why easy accessibility to urban spaces, buildings, and public transportation is essential to community integration.
Keeps people moving to better solutions – People fed up with congested cities, are innovating smart mobility with new mobile technologies and intuitive apps which integrate public transportation, better infrastructure, and car sharing.
5439 views
Urban spaces for all
As urban populations rise, it is important for city planners and architects to continue to ensure the greatest accessibility to public services, buildings, and public transportation for all individuals. This includes people with limited mobility due to temporary conditions or because of a permanent disability.
Not only will more people reside in urban settings in the future, but people are also living longer. Older citizens increasingly choose to "age in place", meaning they don't retire to assisted care living facilities but live at home independently. They represent a growing portion of the population who rely on public services and transportation and benefit from measures that ensure complete and open access.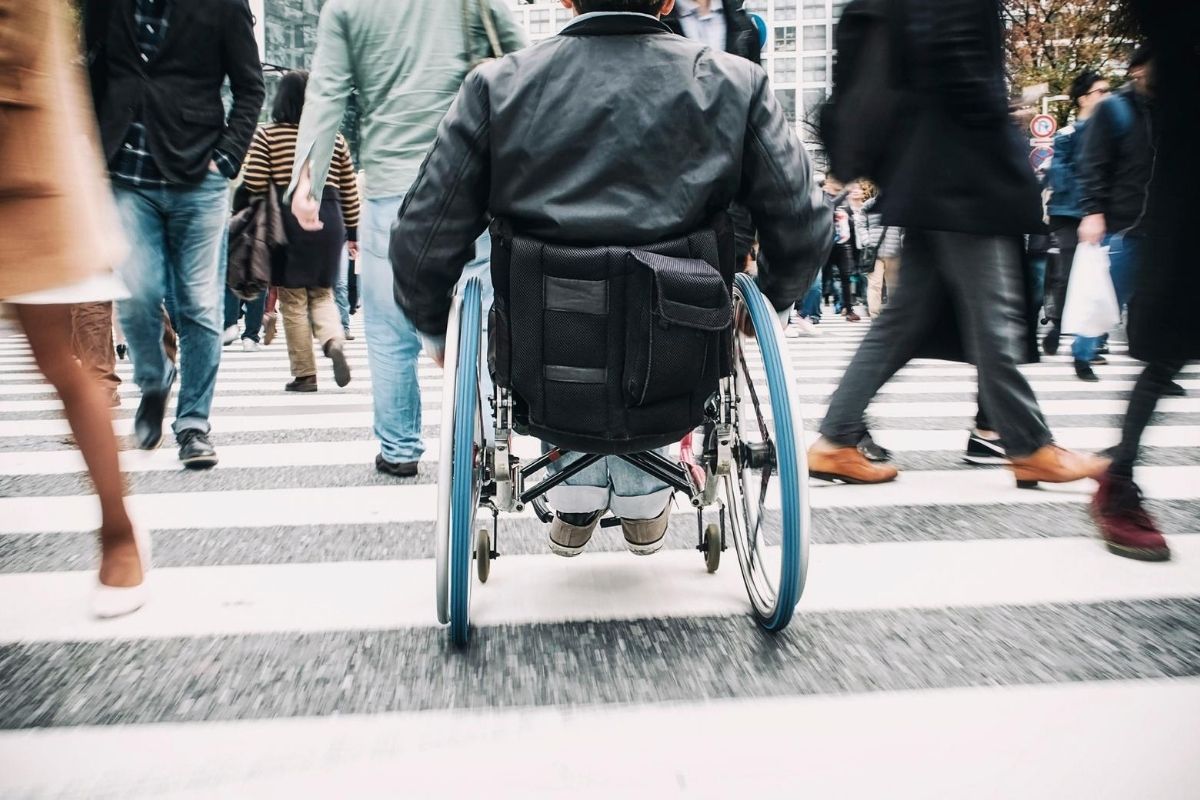 Open access builds community
Why is barrier-free accessibility so important? A city only thrives when all citizens can fully participate in shaping their own lives and the community at large. Fostering community integration should form the backbone of any agenda to improve and guarantee the quality of life of urban dwellers.
When people with limited mobility have poor access to public transportation or public and medical services, it severely limits their economic stability and health. In addition, social isolation threatens to become a malaise of urban living, particularly among senior citizens, and it is exacerbated by inaccessible or poorly planned public transportation offerings.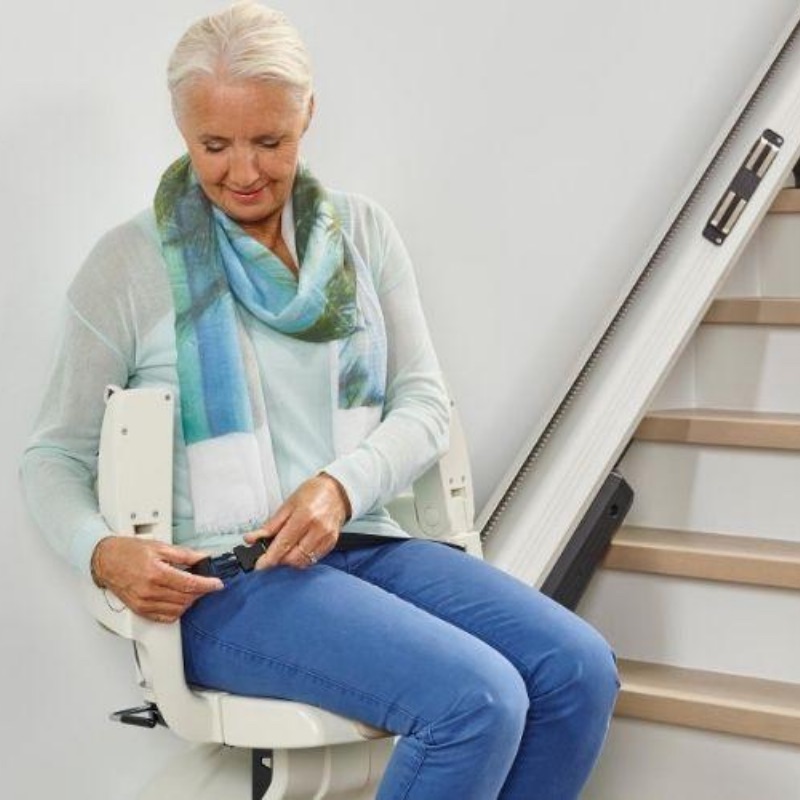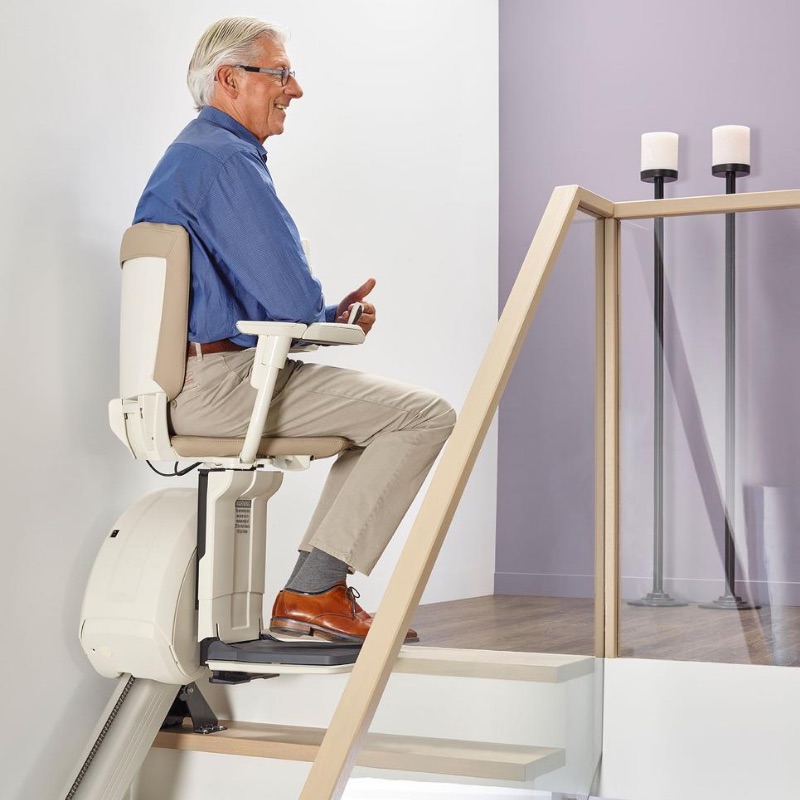 Getting to buildings and public transportation
So how can urban planners tackle the issue? In the last several decades, building codes have been put into place to regulate better access getting to or entering a building or public transportation station. For example, the design and measurements of curbs, steps, gaps, and difficult level changes have been improved to ensure greater accessibility for individuals with limited mobility.
New mobility solutions can supplement and extend access. Moving ramps, stairlifts, and platform lifts offer much-needed alternatives to stairs when entering a building or a form of public transportation. Cities are also increasingly trying out moving walkways, particularly in steep streets, which act as feeders to public transportation stops, shortening the distances that need to be walked.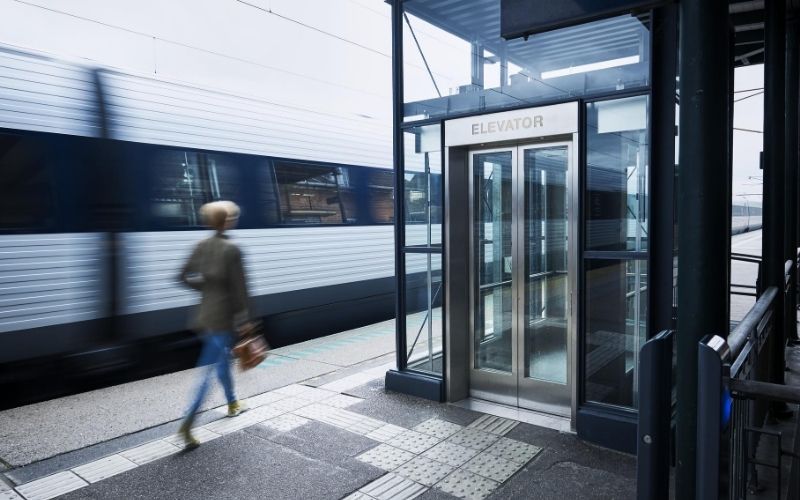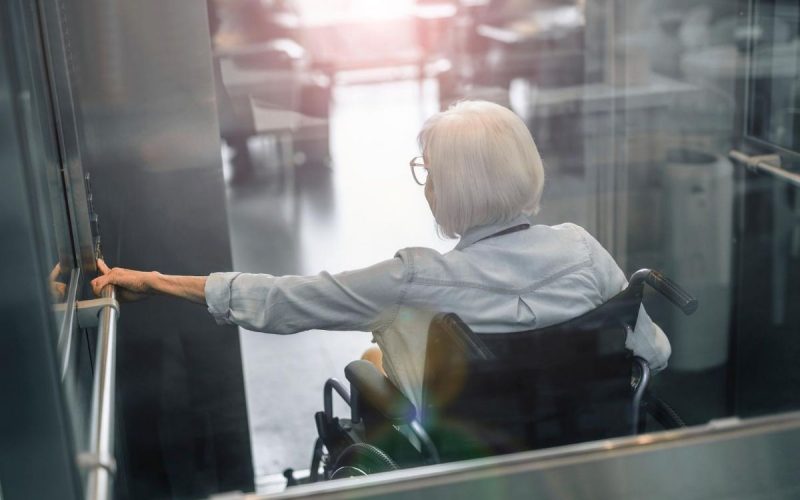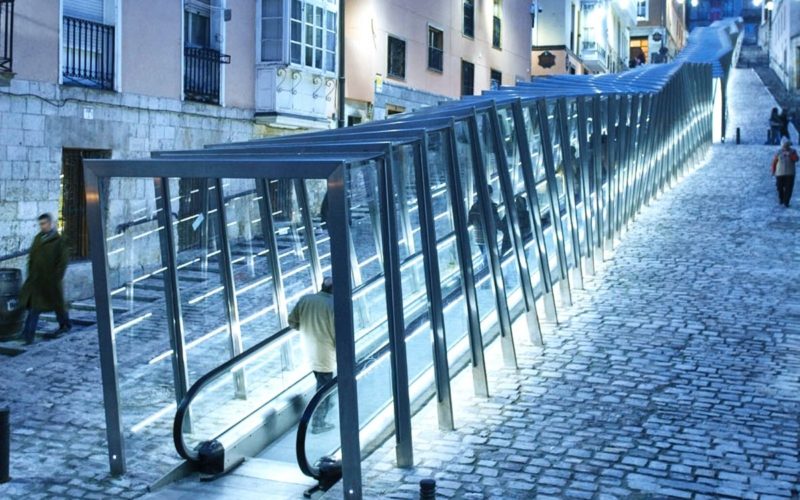 Getting around buildings and public transportation
Many of the same solutions that apply to entering a building or a public transportation station apply to getting around inside. Here architects need to follow guidelines on minimum and required dimensions for doorways, steps, and more. Buildings now see a maximized use of automatic doors, escalators, platform lifts, and elevators – for which there are, for example in the EU, new regulations to improve accessibility.1
Public transportation facilities also benefit from modern mobility solutions. Airports like Milan Linate in Italy work increasingly with platform lifts. The South Charleroi Airport in Belgium, where passengers board the airplanes via aircraft stairs (as opposed to boarding bridges), have invested in stair lifts for passengers with limited mobility.
Major stations like Milan's Central Train Station, a key transportation hub in Southern Europe, provide multi-modal interchange possibilities by combining moving walkways, elevators, and escalators for seamless interlevel mobility in the station. Milan continues to build in more access by investing in inclined platform lifts at various stations. It also plans to top up its communications systems for users and its monitoring software for supervisors to ensure the highest levels of uninterrupted service.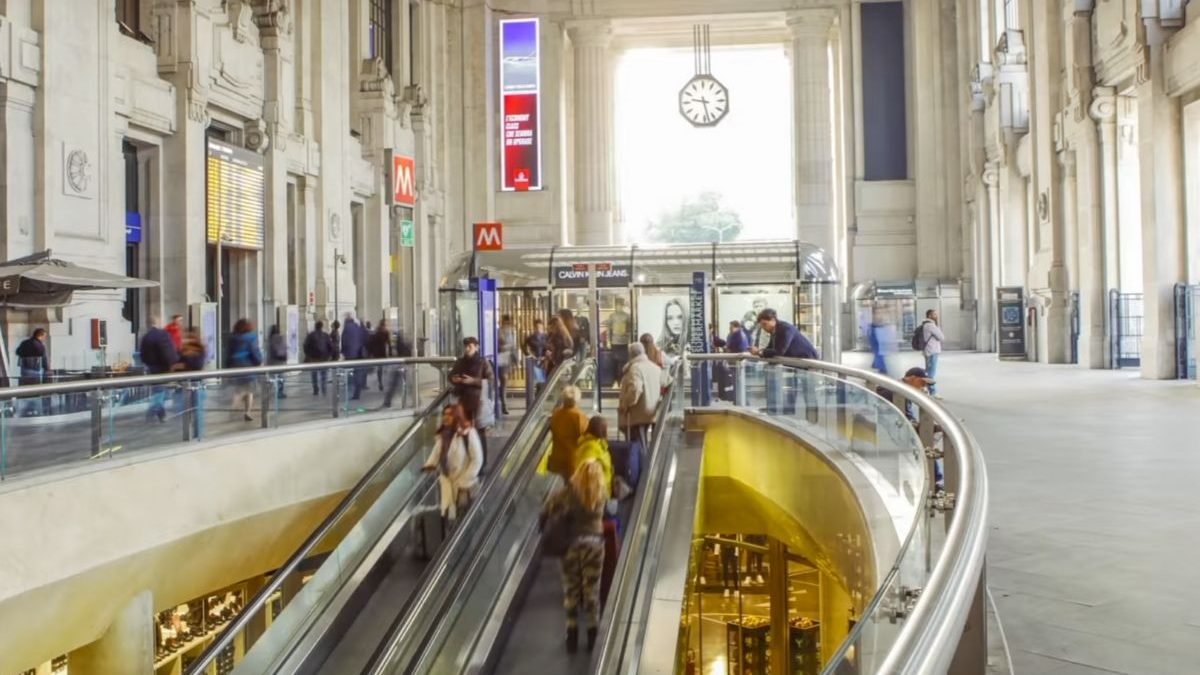 Communication opens doors
Opening a dialogue with people of limited mobility and senior citizens about transportation solutions is one of the best ways to arrive at effective solutions. Cities like Shanghai engage them regularly in auditing transportation accessibility in the city and reporting on mobility issues. Industries and urban planners can work closely with organizations that advocate for effective change to ensure more accessibility for all individuals.
Based on this kind of input, accessible design should include thoughtful communication measures. Raised-up floor markings can help visually impaired individuals recognize where a platform begins or ends, while highly contrasting signage is easier to decipher. Furthermore, information buttons and displays should also be on eye level with wheelchair users.
Digital technologies are opening new channels of communication that can be crucial for individuals with mobility impairments. Schemes like smart ticketing and other apps that help travelers pre-plan or give real-time updates about schedule changes or disruptions are some of the urban apps making public transportation more navigable.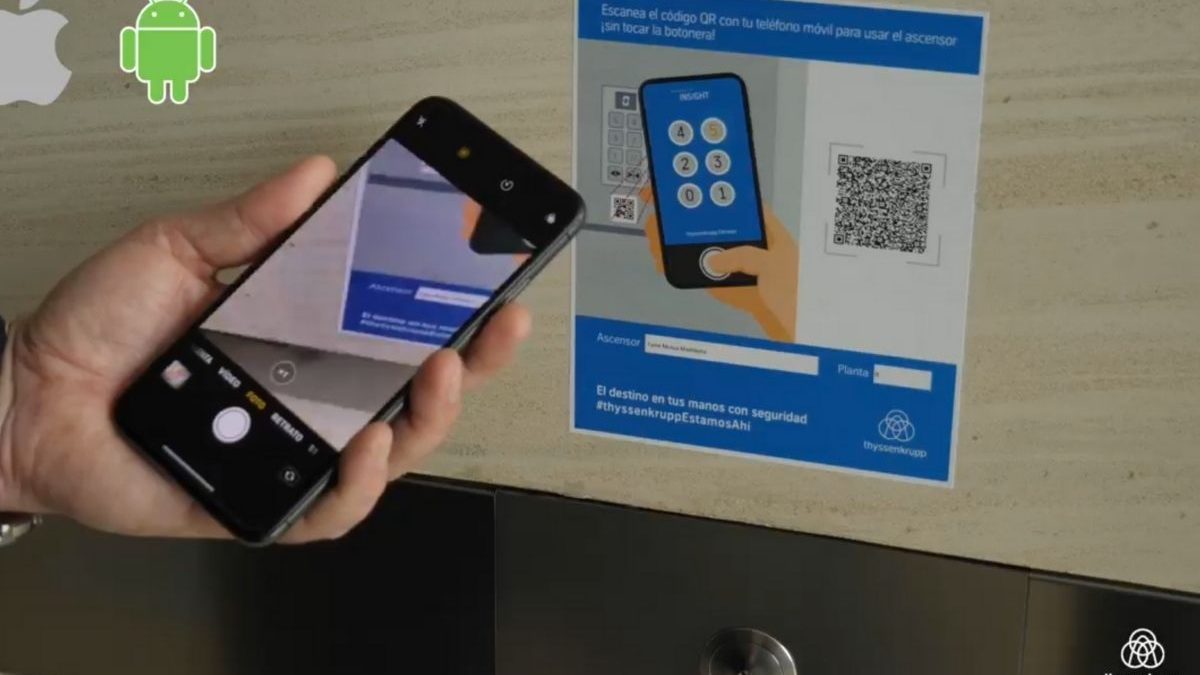 Touchless technology enables the use of elevators through a smartphone.
MAX: Maximum uptime, all the time
Revolutionary predictive maintenance technology for elevators – always available and always safe, thanks to real-time communication.
Learn more.
New technologies for better services
Touchless technology and other innovations in the wake of the COVID-19 pandemic will also bring added benefits to those with limited mobility. Solutions like the voice-activated calls (instead of button activated) for elevators being introduced by thyssenkrupp Elevator in China make it easier to operate mobility solutions and also reduce the spread of infection.
Smart technologies also help ensure better services. Many of these new mobility solutions rely on excellent, smooth operations to work effectively – and downtime must be avoided at all costs. Preventative and predictive maintenance solutions like MAX for elevators and escalators often help foresee potential problems and fix them before it comes to a disruption of service.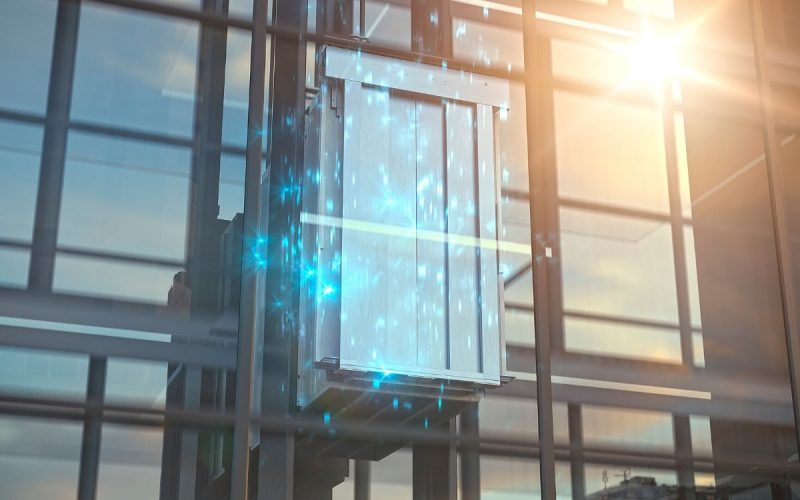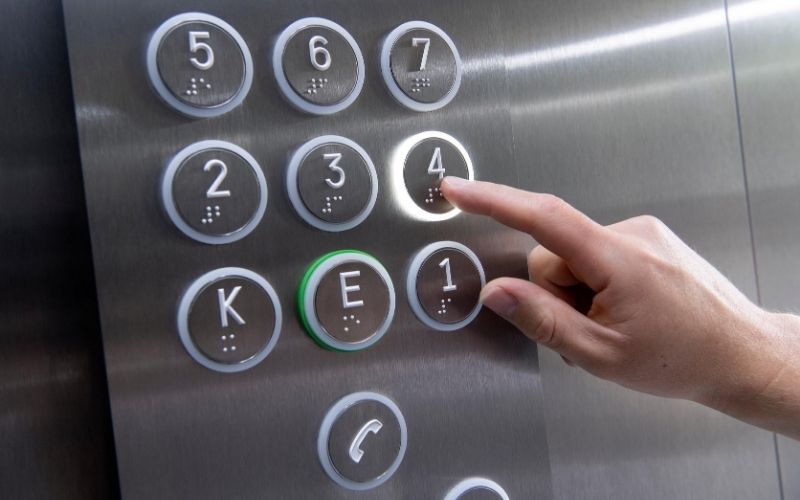 Innovation brings new accessibility
Much has already been done to improve inclusivity, but there is always room for improvement. As highly dense cities become the new norm, it will be of vital importance to design a good multi-modal transportation system: combining various types of transportation that work together seamlessly. Innovations like MULTI, which can potentially connect passengers directly from an underground train stop to a nearby building, offer exciting new possibilities for all urban dwellers. And altogether, helping everyone use public transportation means less road traffic and a greener city.