Smart Mobility
Who cares who's driving? Autonomous technology promises better service
It's no longer a question of if or when we'll have autonomous driving technology. The discussion now focuses on where and how much, as this once futuristic vision has been quietly and positively changing industries beyond the automotive world – especially in terms of services.
URBAN HUB takes a look at the ways autonomous driving technology is disrupting a variety of business sectors and how it can be implemented in existing customer service strategies to reduce downtime, improve maintenance, and deliver clever new solutions.
Keeps people moving to better solutions – People fed up with congested cities, are innovating smart mobility with new mobile technologies and intuitive apps which integrate public transportation, better infrastructure, and car sharing.
4870 views
The quest for autonomous mobility
The human quest for greater mobility through automation can be documented as far back as Leonardo da Vinci's self-propelled cart, sometimes called the world's first robot. More modern examples have included the radio-operated car Linrrican Wonder (1925), the Mechanical Mike aircraft autopilot (1933), and the Teetor Cruise Control (1945).
As technology advanced, the next great leap forward came in 1961. Designed to overcome the challenges of lunar exploration, "The Cart" is considered the world's first fully self-driving wheeled vehicle. Its groundbreaking use of cameras to detect and react to its environment set the stage for today's explosion of R&D and experimentation.
Completely autonomous mobility will require AI (artificial intelligence) capabilities not currently available. But ever-greater automation of programmed functions and a growing range of responses to complex stimuli are already offering a near-autonomous experience to human users.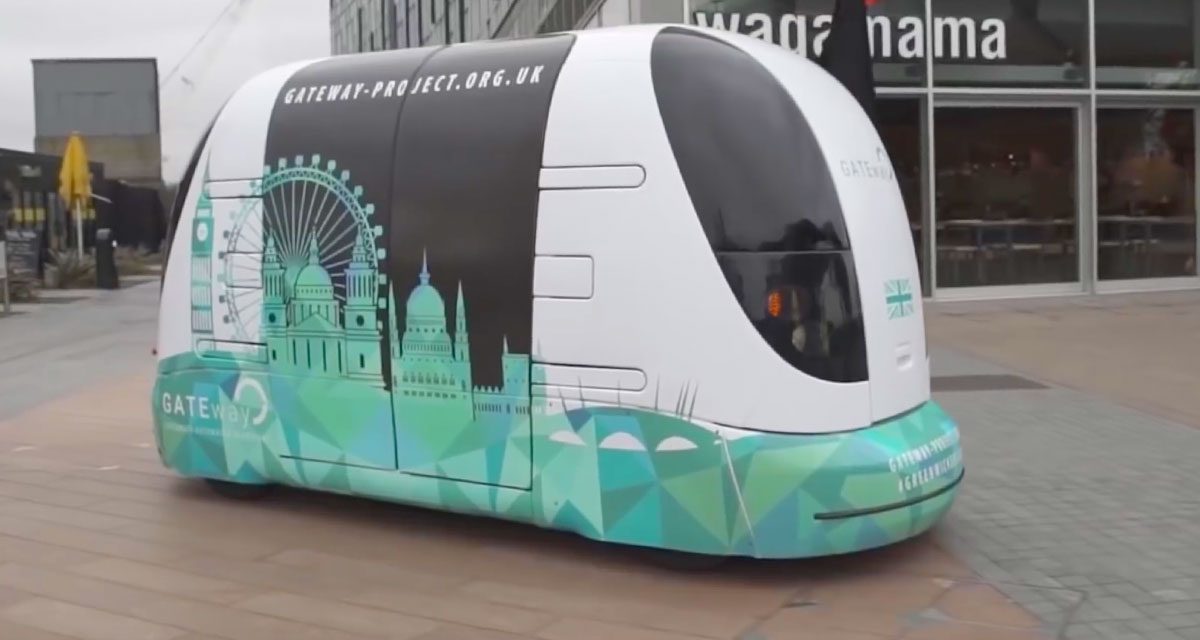 Making new in-roads in service and solutions
Of course, autonomous technologies are already at the center of Industry 4.0 and the Internet of Things. Despite the challenges of taking applications onto the open road, the idea of more efficiently managing services is extremely attractive. Here are some of the areas where autonomous driving technology may soon transform urban lives:
Parking – TATA Elixsi and Volkswagen are testing technology that would allow cars to park themselves.
Public transportation – Yutong has been testing driverless buses along designated routes.
Taxis – Delphi is experimenting with automated taxis as are Lyft and Uber.
Mail – Private and government postal services around the world are exploring the use of the technology for last-mile delivery.
Freight trucking – Nvidia and PACCAR are developing self-driving trucks, while SB Drive is testing self-driving technology for truck-convoy-based freight transportation. DAF, Daimler, Iveco, Man, Scania and Volvo are working on this as well.
Delivery – Amazon is testing delivery drones, Google is testing delivery trucks, while Ford and Domino's are experimenting with pizza delivery.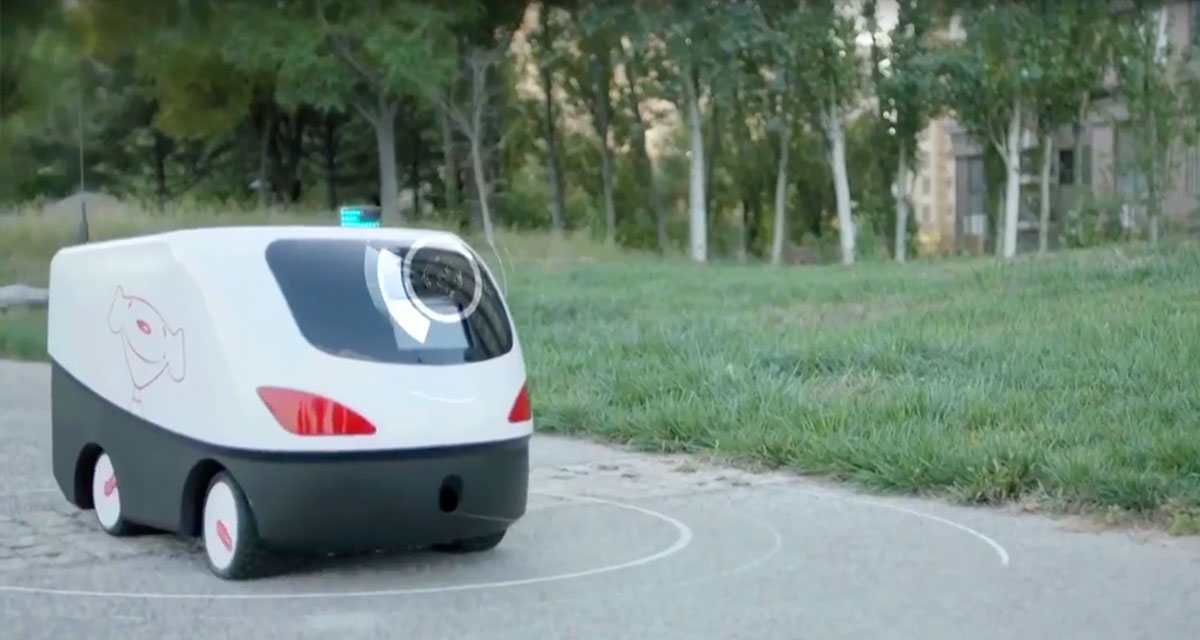 Service is king
Across all industries, business leaders are realizing how the service industry will completely dominate business and what we sell in the future – even replacing products in terms of revenue generation. Products will simply become the means to enhance and sell better services.
The growing use of data assets and digital analytics offers much potential to transform both customer experiences and business models. Eventually, it is expected that the value of services will surpass that of the physical products on which they are based. Naturally, the delivery of this added value will require the ability to make the necessary transformations. Only those businesses that can truly leverage technological advancements for use in their service offerings will be able to compete in the market.
Cooperating across industries
No stranger to innovative digital technologies that radically transform urban services, thyssenkrupp Elevator is embarking on a project with software developer TeleRetail to investigate using autonomous driving technology in elevator service. The joint pilot project uses a cloud-based system to direct self-driving robots carrying up to 35 kg of material to maintenance job sites.
For elevator and escalator servicing, any one of a huge number of spare parts may be needed quickly. Urban street traffic congestion could cause costly delays, but small, electric delivery robots – just 85 cm wide – can travel on sidewalks and get parts to where they are needed more quickly.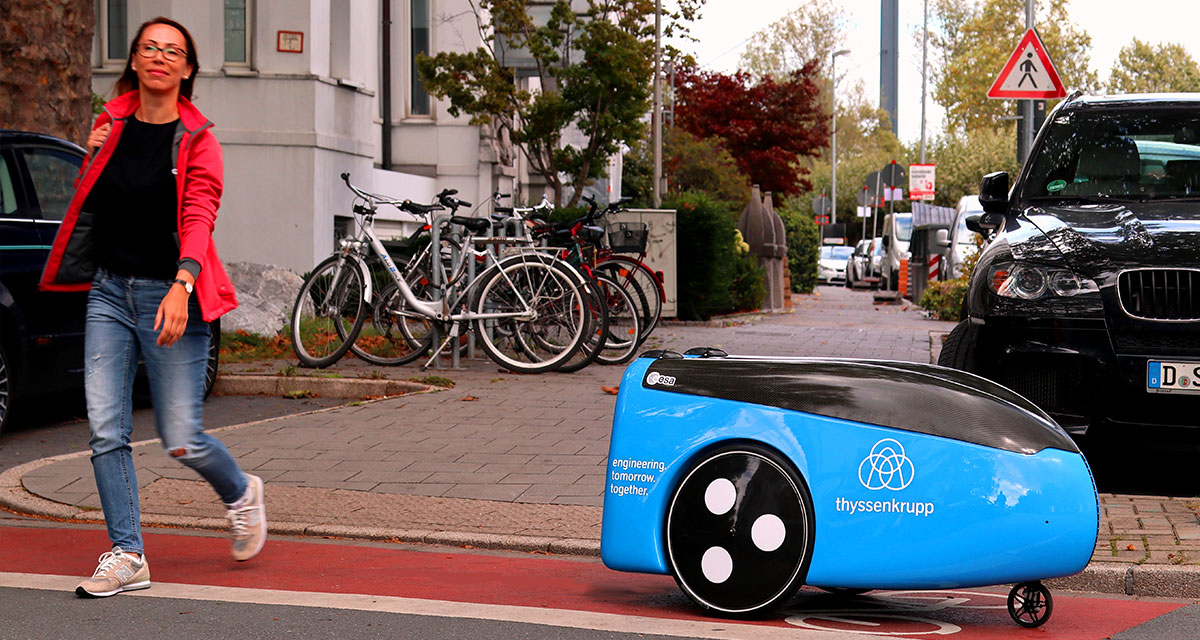 Maximizing predictive maintenance service for elevators
Robots and autonomous driving technology dovetail nicely into existing digital-driven customer service solutions. Knowing much more could be done to improve service, thyssenkrupp Elevator had already teamed up with Microsoft to create the first predictive maintenance system for elevators – MAX.
In short, MAX aims to reduce downtime for customers and service intervention times for technicians – soon, a problem will be rectified before the customer even notices it. The implementation of MAX will expand next to Brazil and Portugal, as well as to other countries in Asia soon.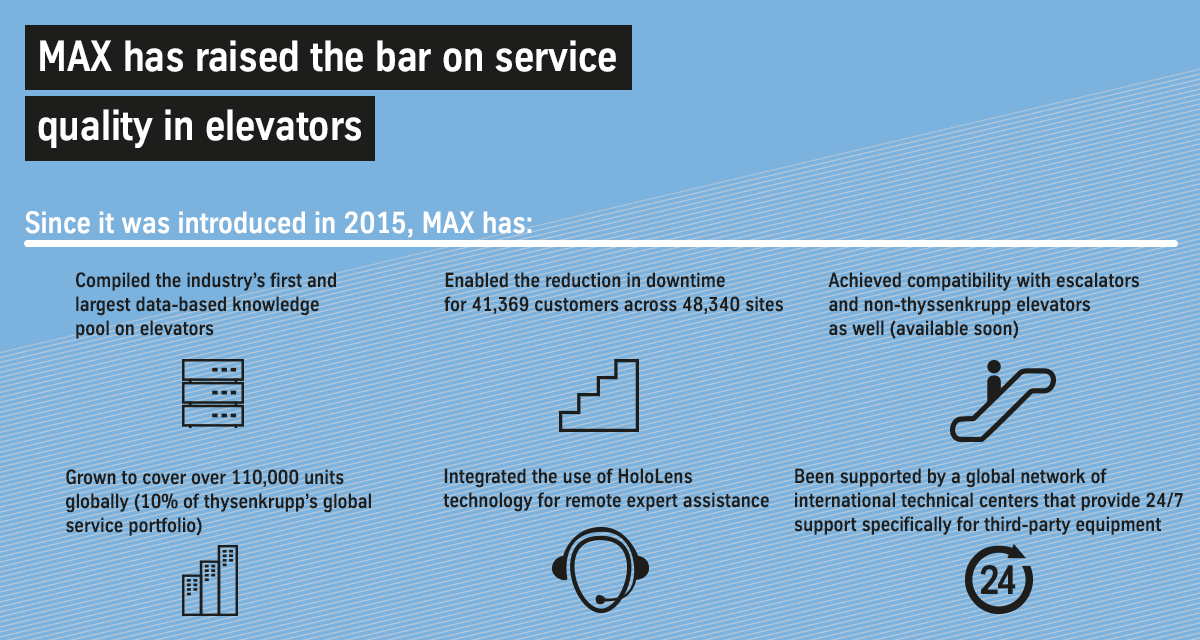 "Predicting problems through MAX enables us to have fewer unscheduled service interventions, and remote expert assistance with HoloLens helps us do our job faster."
Andreas Schierenbeck, CEO, thyssenkrupp Elevator
Exploring the frontier of self-driving service technology
Autonomous technology is set to bring new levels of service to a host of industries, including elevator maintenance. thyssenkrupp Elevator – already an industry leader in new technology creation (e.g. MAX and MULTI) and adoption (e.g. HoloLens) – is also investing significantly in the promise of self-driving service.
Autonomy has always been important to people. Do you have any ideas for how autonomous service could improve the quality of life in your city? Tell us about it!