Smart Mobility
A rapid shift in urban mobility – picking up the pace for commuters
The heart of the world's population beats to an urban drum. People flock to cities to work, and increasingly, to live. By 2030, 104 cities will house 5 million residents, creating bottlenecks in urban spaces. At the Innovation Center Gijon, visionaries now explore solutions to reboot easy mobility for short distances.
Keeps people moving to better solutions – People fed up with congested cities, are innovating smart mobility with new mobile technologies and intuitive apps which integrate public transportation, better infrastructure, and car sharing.
6755 views
The rise in urbanization promises unprecedented opportunities and never before imagined lifestyles. While populations concentrate in smaller areas, congestion rises, threatening to stem progress and dampen quality of life. With limited alternatives, city-dwellers still take to the roads, hoping new solutions in automotive networks will keep up with their pace.
At the Innovation Center Gijon, unique systems are under development to put the future of urban mobility back on the fast track. A young, international team of engineers and researchers are creating solutions which aim to seamlessly bridge the gap between commuter needs and existing modes of transport.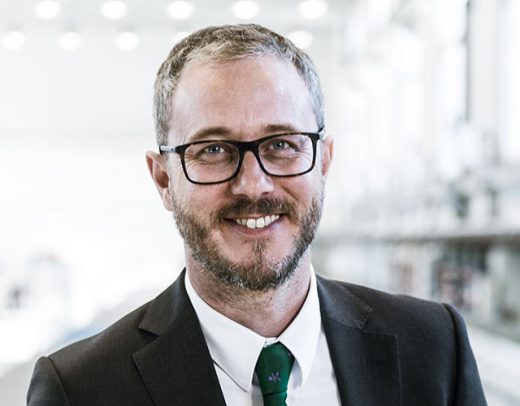 "We want to bring to the market a solution for what we call 'the last mile' - to transport more people more efficiently, at higher speeds, in a continuous way all the way to work.."
Juan Carlos Menendez Carbajosa
Product Manager ACCEL
Going the extra mile
One of the endeavors now emerging at the Innovation Center Gijon is ACCEL – unique systems for accelerated speed between old and new destinations, terminals and stations, promising on-time access to public transport practically from the commuter's doorstep. So commuters can leave their cars at home, saving considerable time, resources, and nerves.
ACCEL's technical innovation is nothing short of revolutionary. It is the only transportation system which slows when passengers board and exit, but accelerates in the middle. Sensors ensure a smooth, safe and above all continuous ride.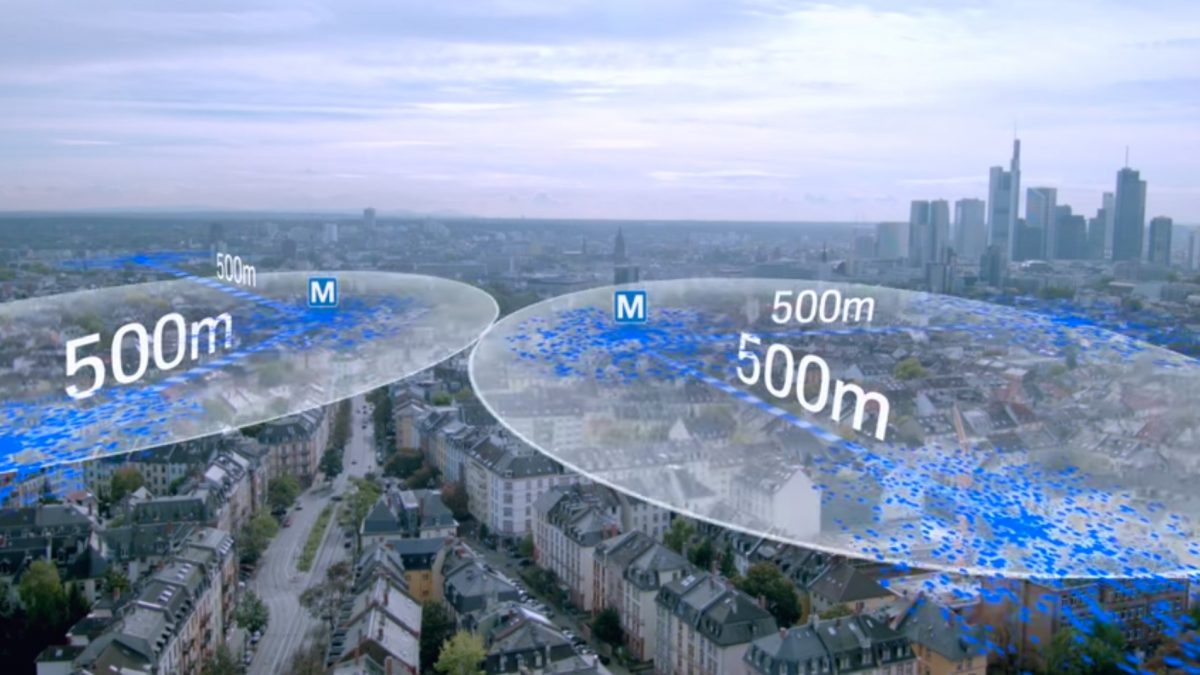 "We have all missed flights, or come home late to our families. This increase in speed will help us to reduce the amount of connections we miss, and increase the time at home."
José Ojeda
Mechanical Engineer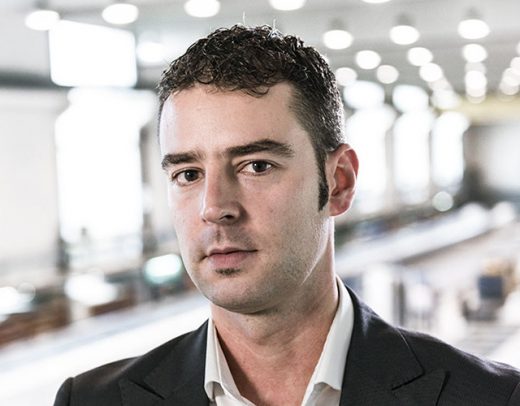 Making the most of time
Time is precious. This was never clearer to José than when he began juggling work and family, let alone free-time. The hectic commute seemed an unavoidable necessity. If only the time spent in his car waiting in gridlock could somehow be transferred to his desk, or better yet: his living room or the ski slopes.
There must be a way to build better links to public transport, freeing up intelligent, sustainable choices for city dwellers like José. This was his personal drive behind imagining a new solution like ACCEL. He could enter a feeder station just down the street, reaching a main metro artery three times faster.
Three times faster? Yes, because ACCEL's game-changing technology combines overlapping pallets, each with its own magnet propelled by linear motors, which ensure unprecedented speed and safety for passengers.
José looks forward to using his extra time on the metro to check work mails or text his family. They could certainly also benefit from a new ACCEL metro feeder – to visit their friends more often.
"Normally, when you use linear motors you have only one active part. ACCEL in the long version has hundreds of moving parts, the pallets, and these moving parts are very close together and all have to be controlled. This was a big issue. We solved this issue by dividing the whole track in different motor sections. Each motor section is controlled by a dedicated drive."
Dr. Jürgen Frantzheld
Control Systems Engineer, thyssenkrupp Transrapid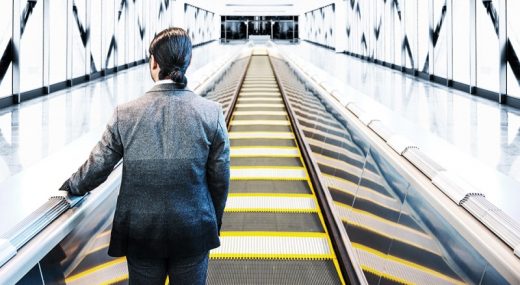 Bringing the metro to your doorstep
Sometimes, solutions need to be placed right in front of you before you recognize them. Recent research has revealed that if a metro station is just over 500 meters from a home, commuters are more likely to travel by car, even if it means sitting in traffic.
Enter ACCEL to bridge the gap. Constructing feeder points between metro stations brings public transportation solutions closer to home. By building on a city's strengths, and tapping into market demand for cleaner, faster travel, ACCEL provides a solution to change day-to-day travel that is accessible to a much wider radius of residents.
ACCEL reinvents the passenger transportation – faster, safer and with higher capacities – to reduce the strain that car traffic places on urban infrastructures, and on the environment. With more people on ACCEL, and less car traffic, new megacities can keep down CO2 levels, without limiting residents' freedom of mobility.
®
"Metros are a promising segment for us, because we have the chance to increase the system performance as well as the satisfaction of the passengers, by bringing the metro network closer to the users with the feeders. Airports are the other main segment that will immediately benefit."
Juan Carlos Menendez Carbajosa
Product Manager ACCEL
Streamlining air travel – on the ground
In the modern world, distances seem smaller and smaller. But increasingly, air travel feels stuck in gridlock, especially when passengers on the ground struggle to get from point A to B. Product Manager Juan Carlos frequently travels, gathering input from clients around the world, and with a tight schedule, every minute counts. Needless to say, he has certainly experienced his share of inefficient airport transportation systems and crowded waiting areas.
Juan Carlos sees a very concrete benefit for airports with the unique ACCEL solution, since it can continuously transport passengers at speeds of up to 2m per second – 70% faster than most current systems. And the flawless technology ensures smooth sailing point to point, so he can take a moment to check his iPad for boarding times, or phone home.
Knowing first-hand the potential pros that ACCEL offers airport hubs, Juan Carlos is certain that customer-driven ACCEL solutions will also tackle and win-over similar challenges in a variety of urban spaces, such as metro stations, parking lots and public sites.
®
Mastering the last mile: Inventor's Cut
"I am very proud of what we do here, because we make very unique products. All the products that we have developed up to now are unique, and I hope in the future it will stay that way."
Ana Quiroga
R&D Engineer
Open-minded innovation meets high-tech design
For the staff at the Innovation Center Gijon, the synchronization of all of ACCEL's technical details presented the greatest challenge, one which could only be met by a unique team of players from both mechanical and electrical engineering. "Whatever you do on one side affects the other. For all the departments from manufacturing to maintenance to installations, you need to know how to listen for the solutions," says Mechanical Engineer José Ojeda.
The spirit of cooperation amongst the team members, it turns out, has been just as important as their technical know-how – fueled, of course, by the excitement of working together on something completely new.
"This project forces you to give 100%, but you always have someone to ask when you need help with a solution," says engineer Luis Moran. Much like a family, he adds with a smile.
"The biggest advantage of ACCEL is the high speed you reach in the central area. It's very impressive when you pass the people outside of it at 2 meters per second."
Luis Morán
Lab Manager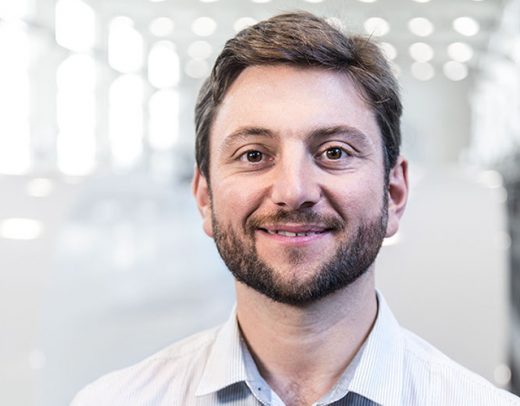 Rapidly moving forward to the cities of the future
ACCEL debuts a whole new product on the market for mass transportation. Yet despite the trailblazing technology, ACCEL is a solution demanding no training and no special requirements. Plus, the beautiful efficiency of no maintenance rooms and no complex construction work makes it an appealing, cost-efficient bridge for urban planners to shift from road to rail in megacities.
Like a walkway, ACCEL is familiar to decision-makers and passengers, but at the same time provides unique speeds, passenger capacity and lengths never before seen. thyssenkrupp Elevator is currently co-creating ACCEL solutions with customers from airports in the Middle East to metro stations in Hong Kong and São Paulo.
Poised to cater to the needs of rapidly developing urban communities, ACCEL cuts through the traffic of other solutions to keep urban dwellers on the move, and on time.
ACCEL in Gijon – reimagining the future of urban mobility