Smart Mobility
Ten high-traffic escalators that move millions effortlessly and with style
Pedestrians have been putting escalators through the paces for over 125 years. Despite the advent of new solutions to move people through urban spaces and buildings, the escalator continues to bear the brunt of getting people from A to B quickly and safely. Escalators rise to the challenge. Whether outdoors or in metro stations, airports, and stadiums, heavy-duty escalators ensure the flow of people and can even contribute to better energy efficiency. URBAN HUB looks at ten heavy-duty escalators that illustrate why these moving stairs continue to be a ubiquitous fixture of urban mobility.
Keeps people moving to better solutions – People fed up with congested cities, are innovating smart mobility with new mobile technologies and intuitive apps which integrate public transportation, better infrastructure, and car sharing.
7724 views
Toledo, Spain
Historic Toledo, Spain operates one of the most useful escalators ever created, with each escalator carrying around 40,000 people. The escalators provide easy transportation into the ancient walled city without detracting from the stunning local architecture. It was so well-liked that two additional sets were installed underground.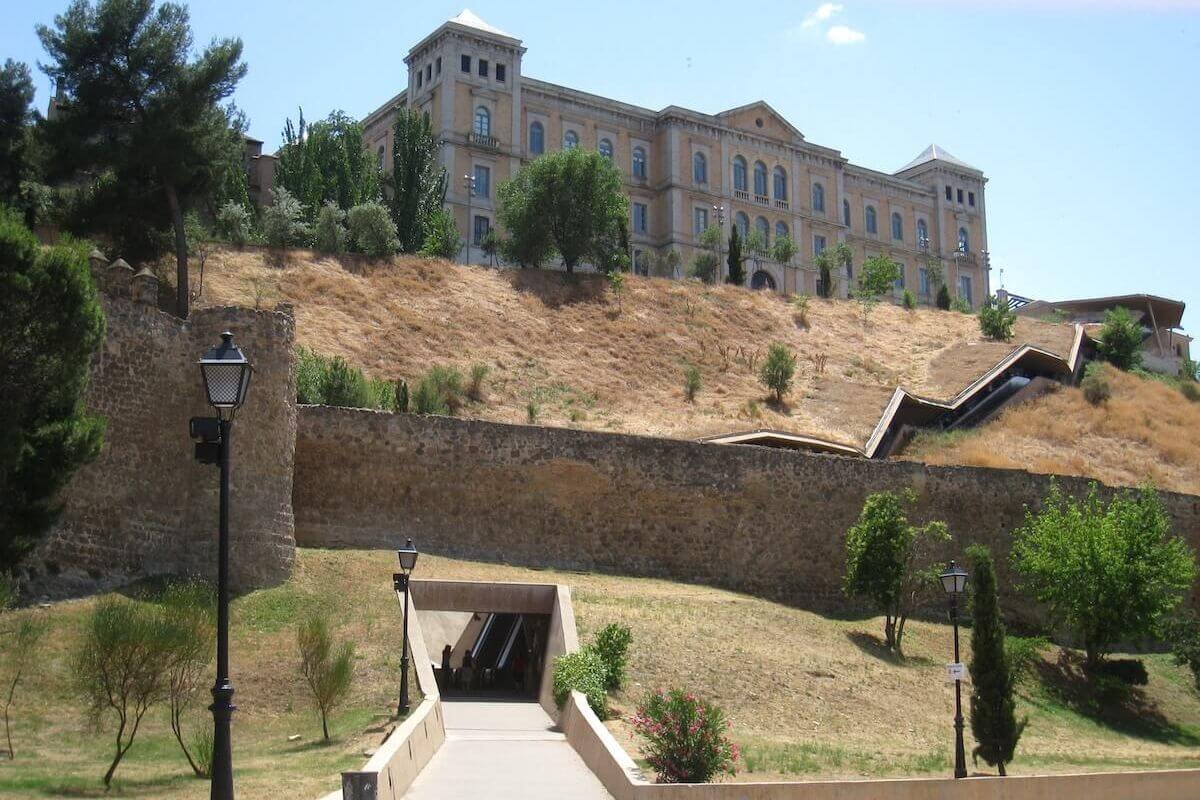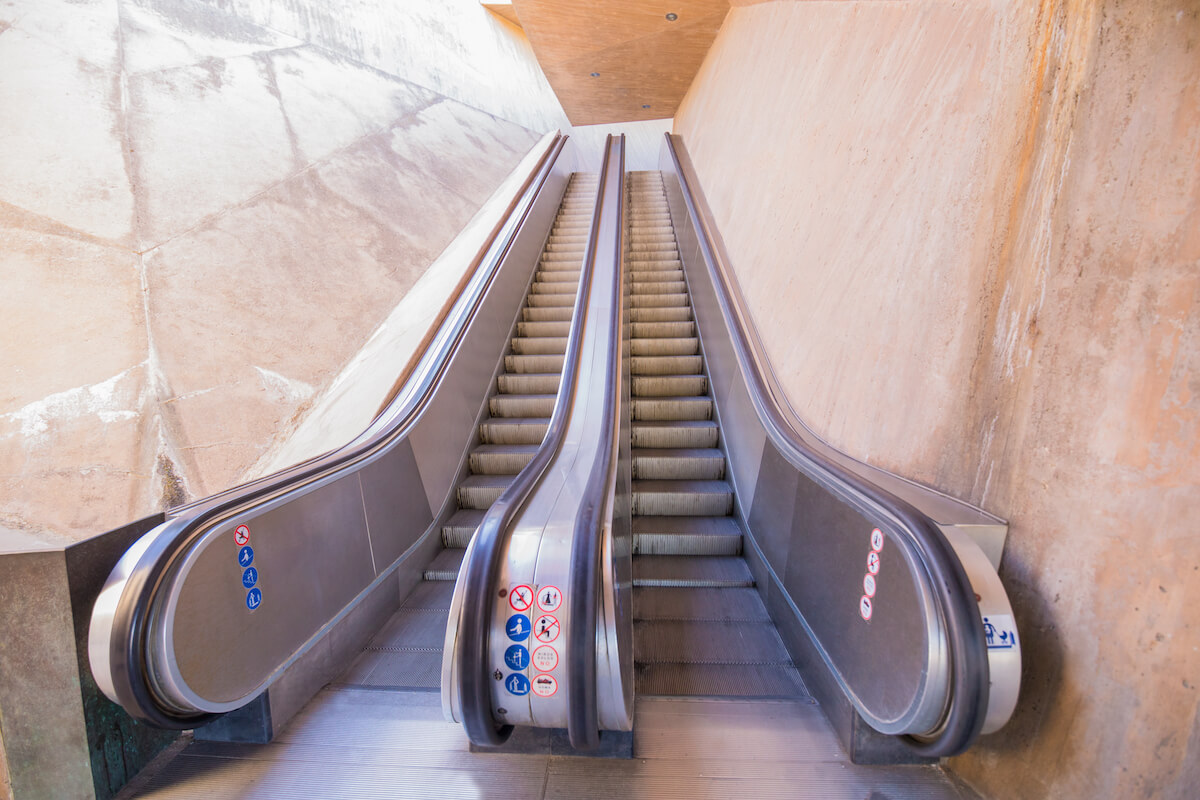 Shenzhen North Railway Station, China
Throughout China, travelers find evidence of modernized urban mobility networks, including solutions to optimize the flow of pedestrian traffic. The award-winning Shenzen North Railway Station, one of China's largest ground transportation hubs, utilizes dozens of escalators including six units with a vertical rise of over 16 meters installed in two giant outdoor glass tunnels.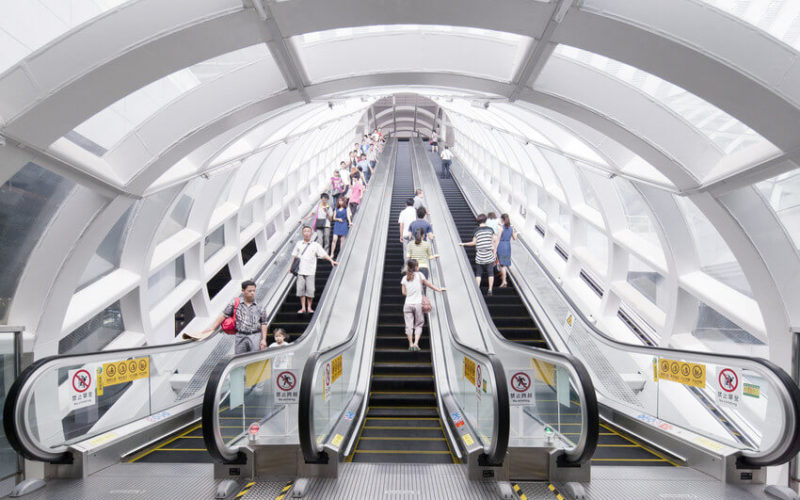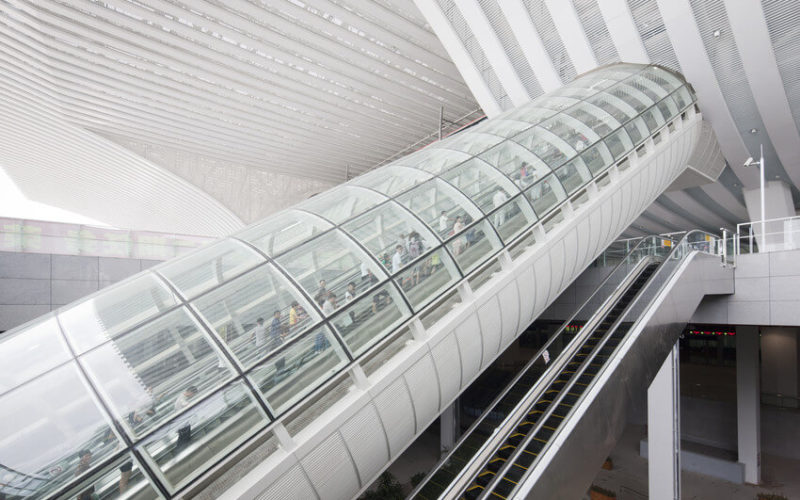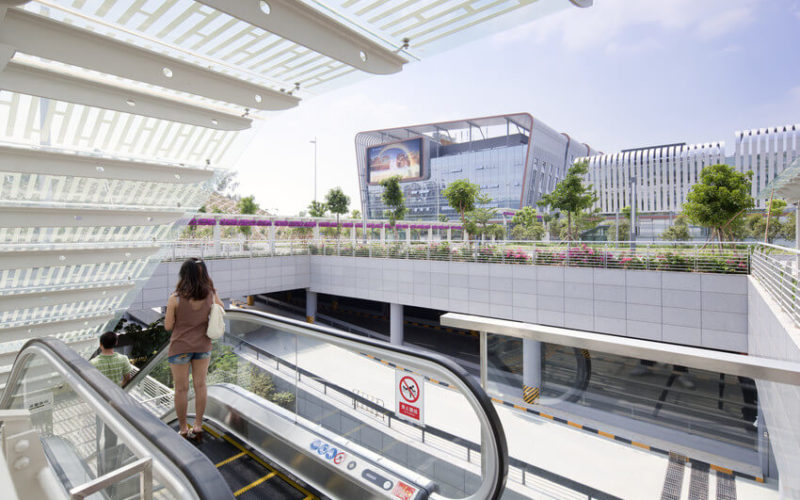 Daytona International Speedway, Florida, USA
Events at the Daytona International Speedway attract thousands of visitors a day, each one anxious not to miss a moment of the action. An upgrading project dubbed "Daytona Rising" installed 40 new escalators that lead fans through five larger entrances to the three levels overlooking the track. Every race-car enthusiast stays in the express lane!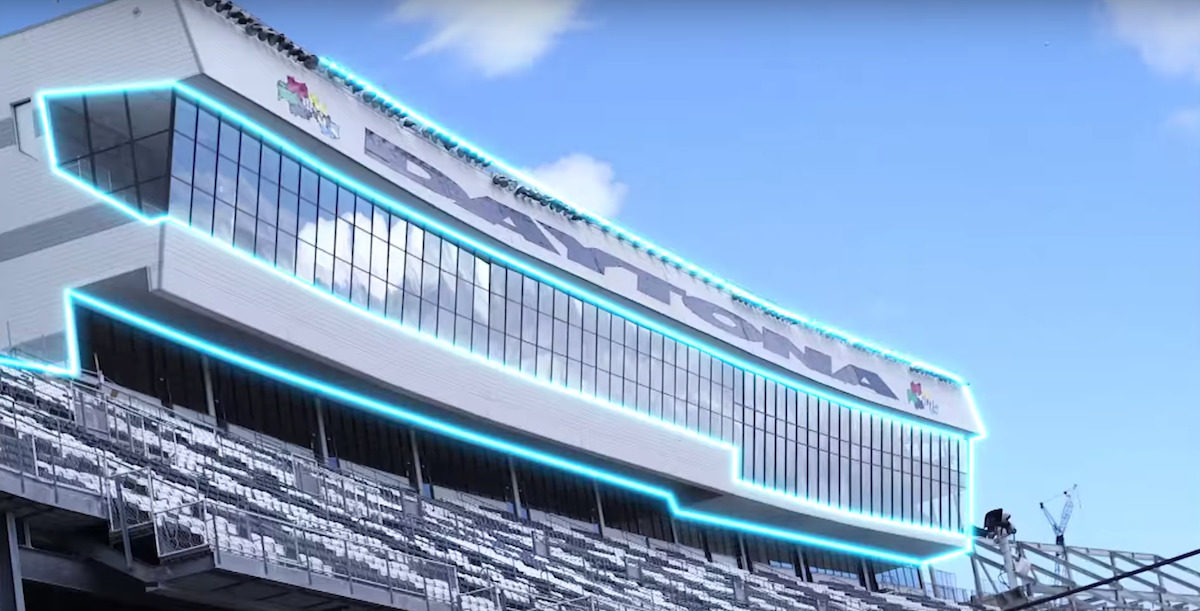 Khatai Metro Station, Baku, Azerbaijan
Azerbaijan's capital city Baku overhauled its public transportation network, raising it to a world-class level. The "Khatai" Metro Station boasts some of the longest escalators in the world with a rise of almost 50 meters and a length of more than 90 meters. To help passengers feel at ease, multi-colored LED lighting highlights the step band, creating a bright and soothing atmosphere.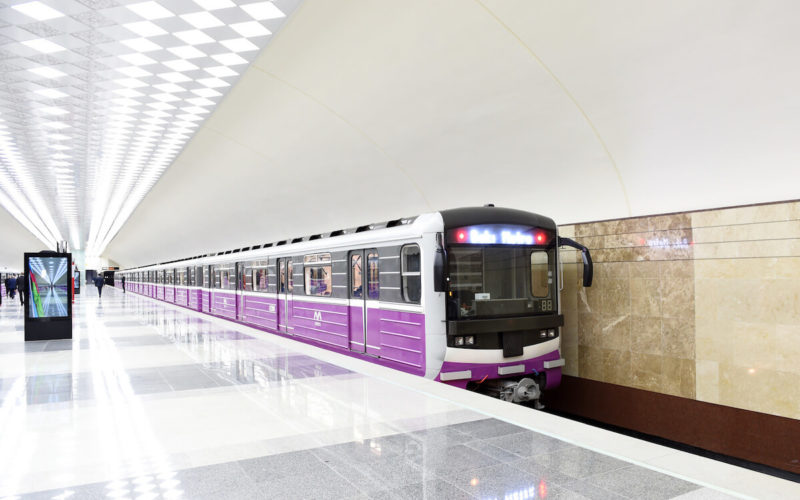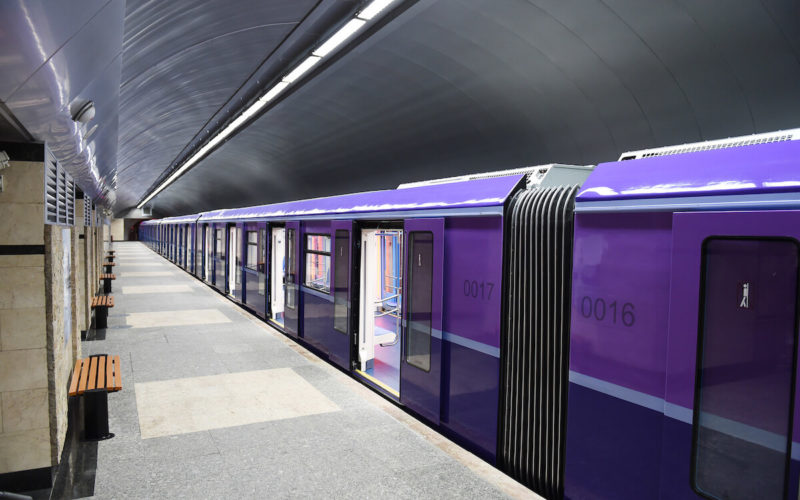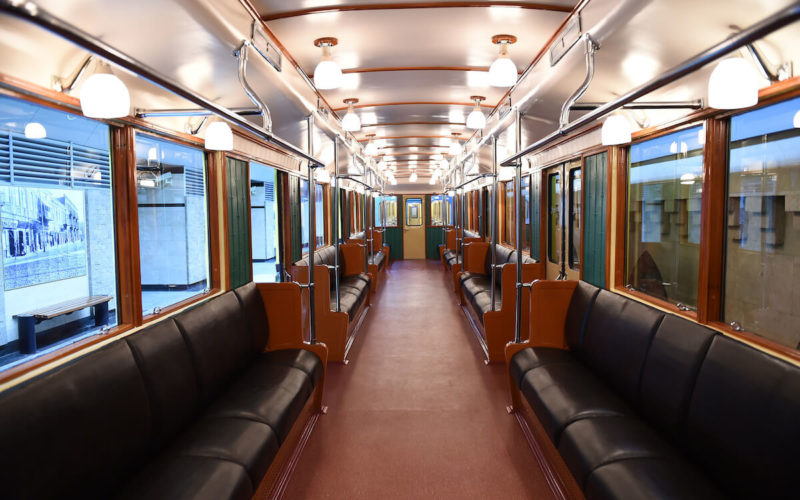 Zeche Zollverein, Essen, Germany
Germany's longest free-standing escalators operate at a former colliery site: two 58-meter-long units with 250 steps each offer visitors a 90-second ride. The custom-made escalators, based on the colliery's historic band bridges, transport visitors to a museum and visitor center. The bright orange and black colors symbolize coal and fire, the region's industrial past.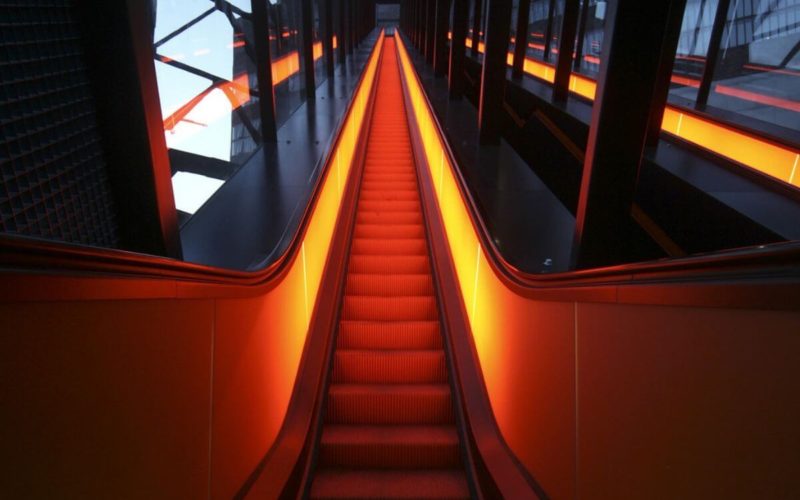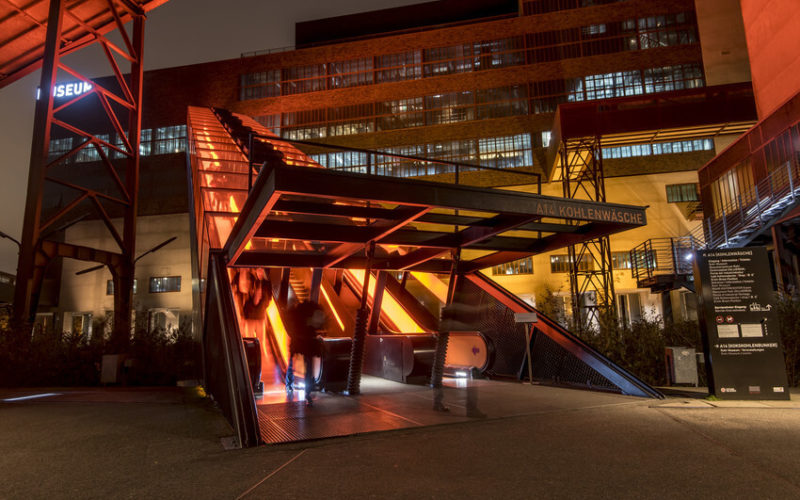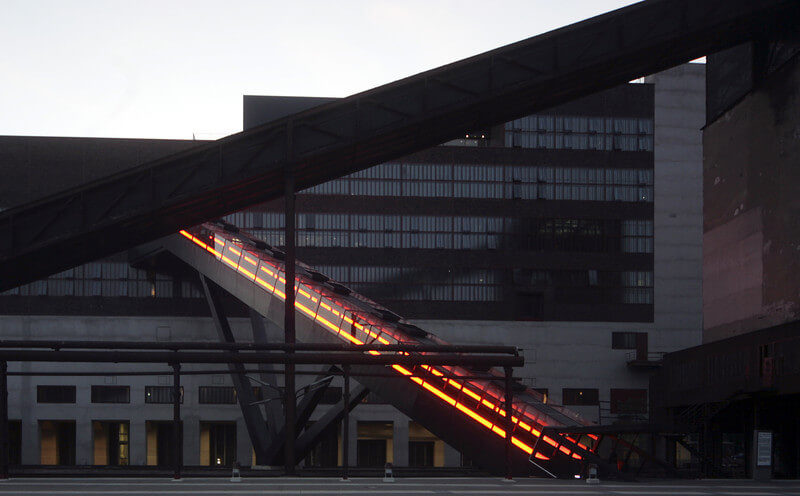 Theresienwiese Subway Station, Munich, Germany
Munich hosts one of the most popular festivals around the world: Oktoberfest. Millions of visitors travel to the famous fairgrounds, and no metro station sees as many revelers as "Theresienwiese." Reliability is a must for the escalators here. If they broke down during the Oktoberfest, the trains would be prevented from entering the station to ensure safety.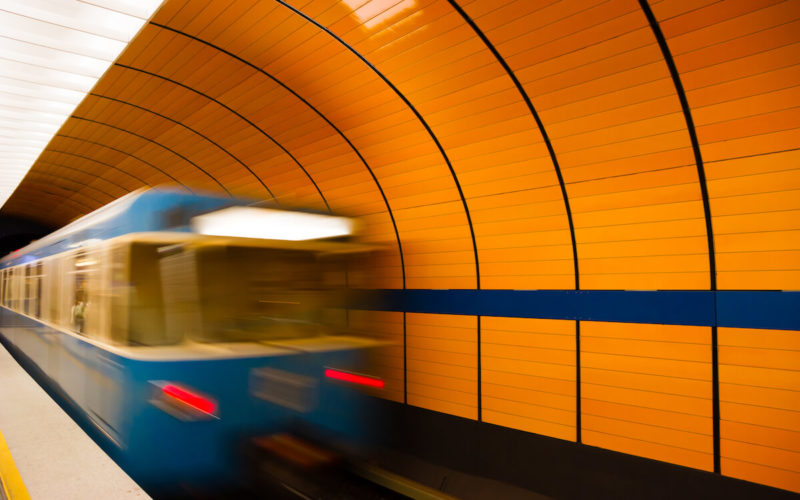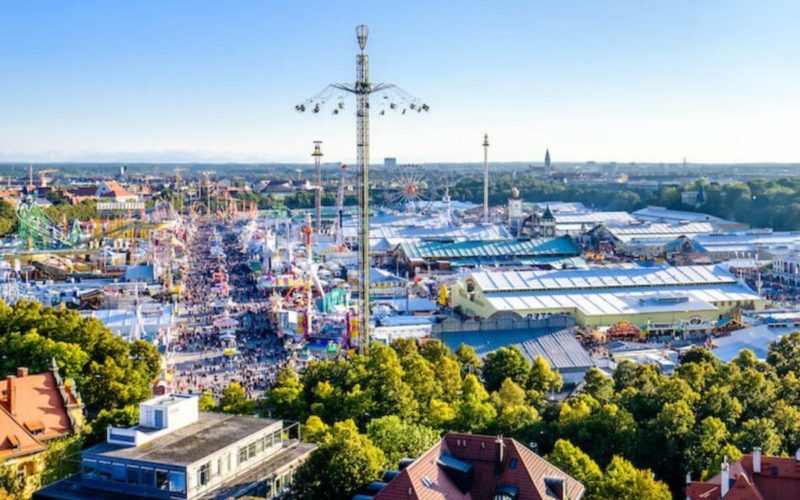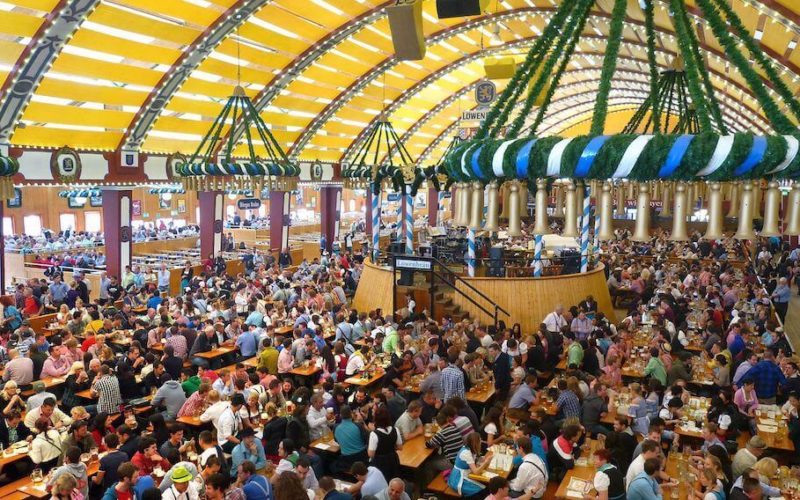 Milano Centrale, Italy
Milano Centrale, a major hub for residents and travelers, is Europe's largest station by volume. The interior combines the beautiful vaulted architecture with very modern, sleek mobility solutions such as people movers between levels and escalators. This ensures the nearly 320,000 passengers pass through the station with speed and grace.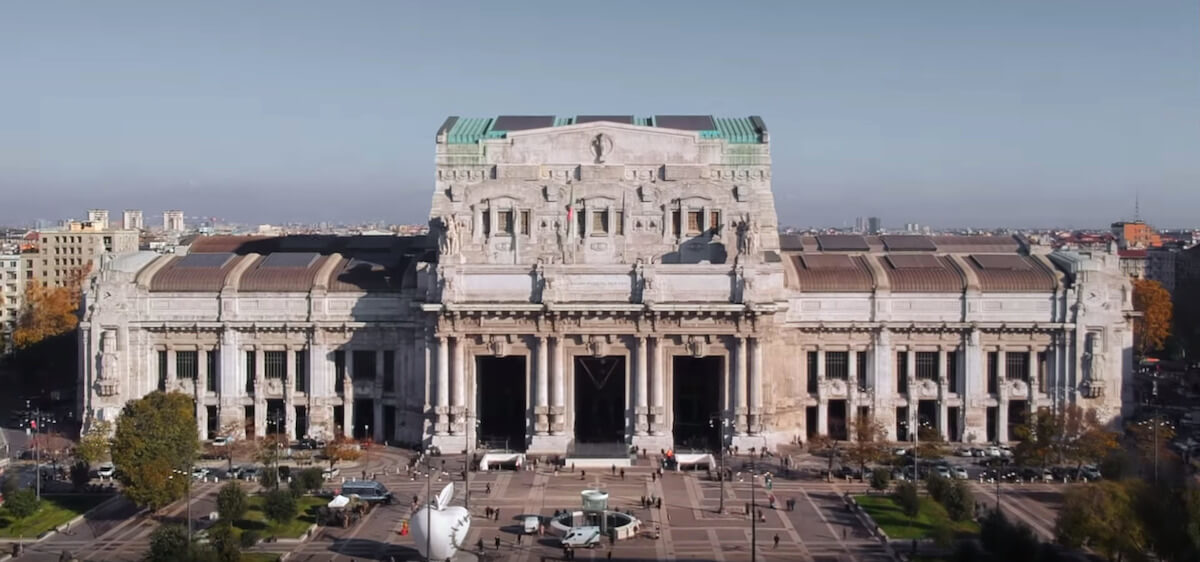 Dubai International Airport, UAE
The Dubai Airport reigns as one of the most important airports in the Middle East and an international hub for world travelers. It handles around 90 million passengers a year. To maintain an optimal flow of pedestrian traffic through the site, 169 escalators were installed.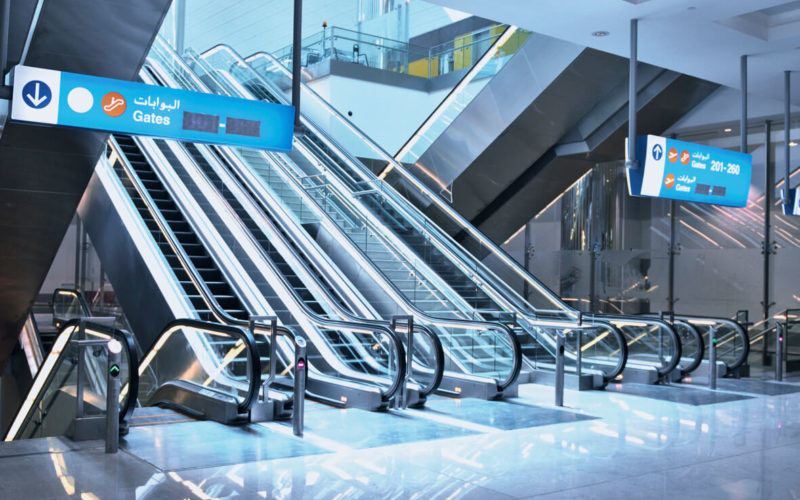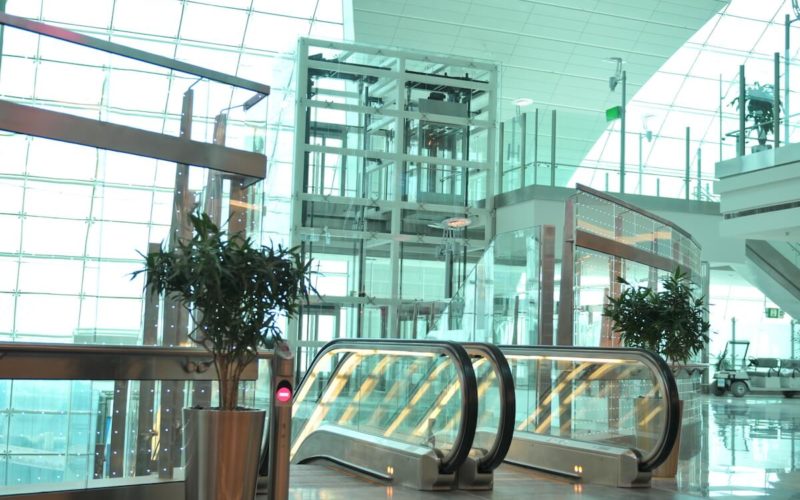 The Cromwell Pedestrian Bridge, Las Vegas, Nevada
Escalators outdoors are no longer such an uncommon site, particularly as the popularity of elevated transportation options and pedestrian bridges grows in urban centers. Las Vegas relies on an eclectic mix of smart transportation options such as self-driving buses and ensuring safe walkways like the Cromwell Pedestrian Bridge for visitors to explore the city sights on foot.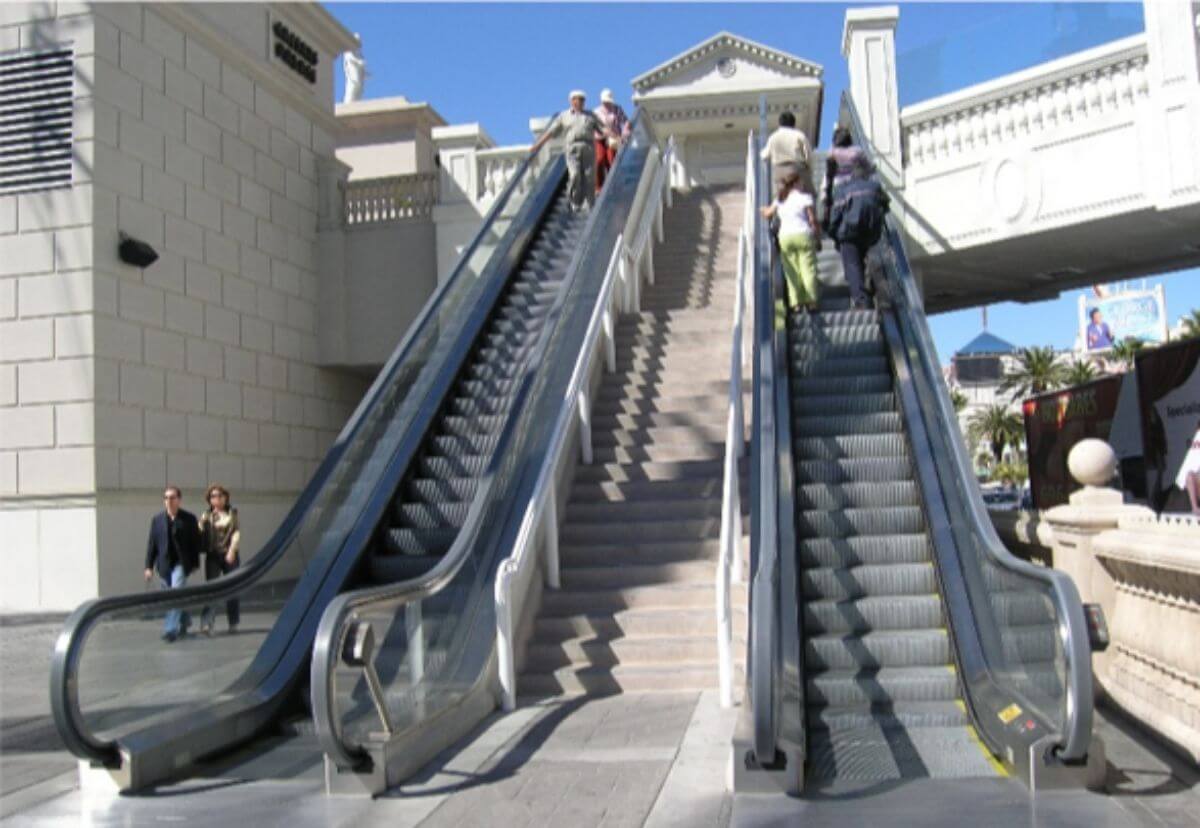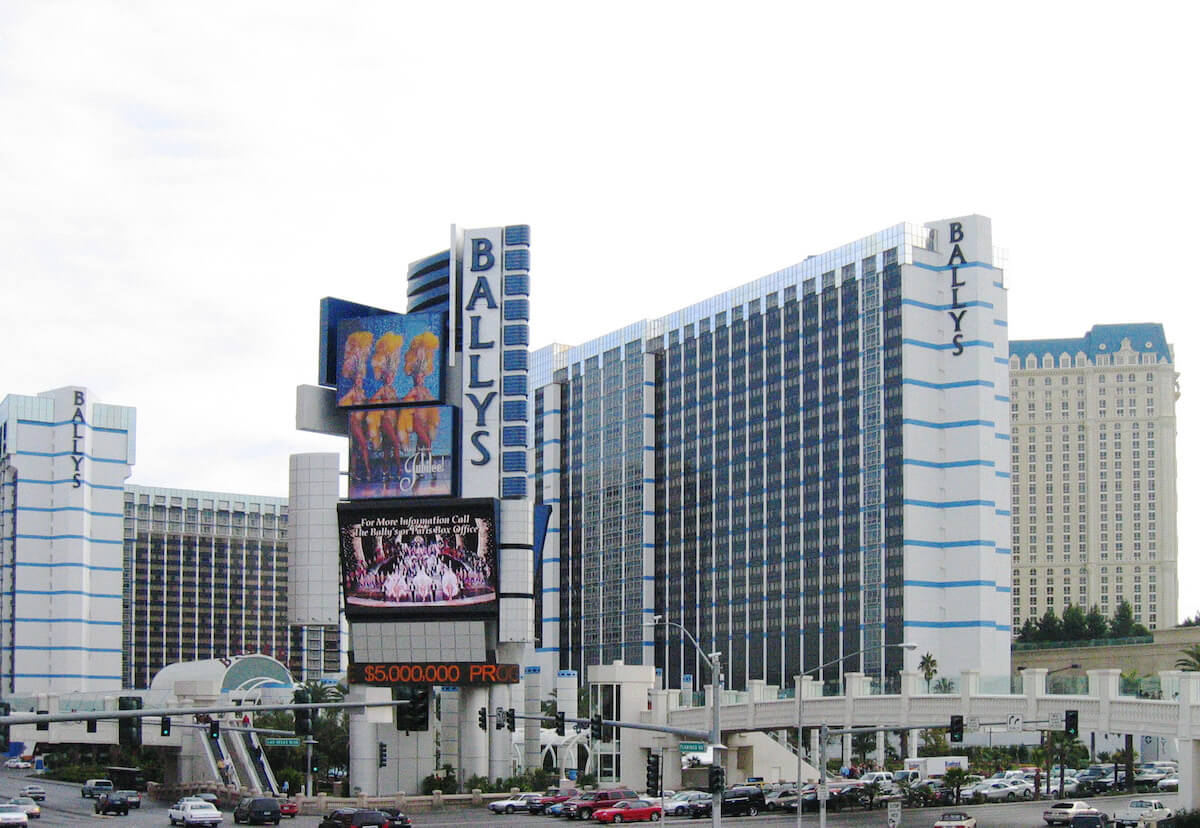 Antwerp Central Station, Belgium
A particularly long and high escalator can be daunting for some. So why not break it up a bit? Escalators can also be combined with moving walkways to create a little plateau and break in the middle. The Antwerp Central Station includes two such escalators, each with a horizontal centerpiece 10 meters long.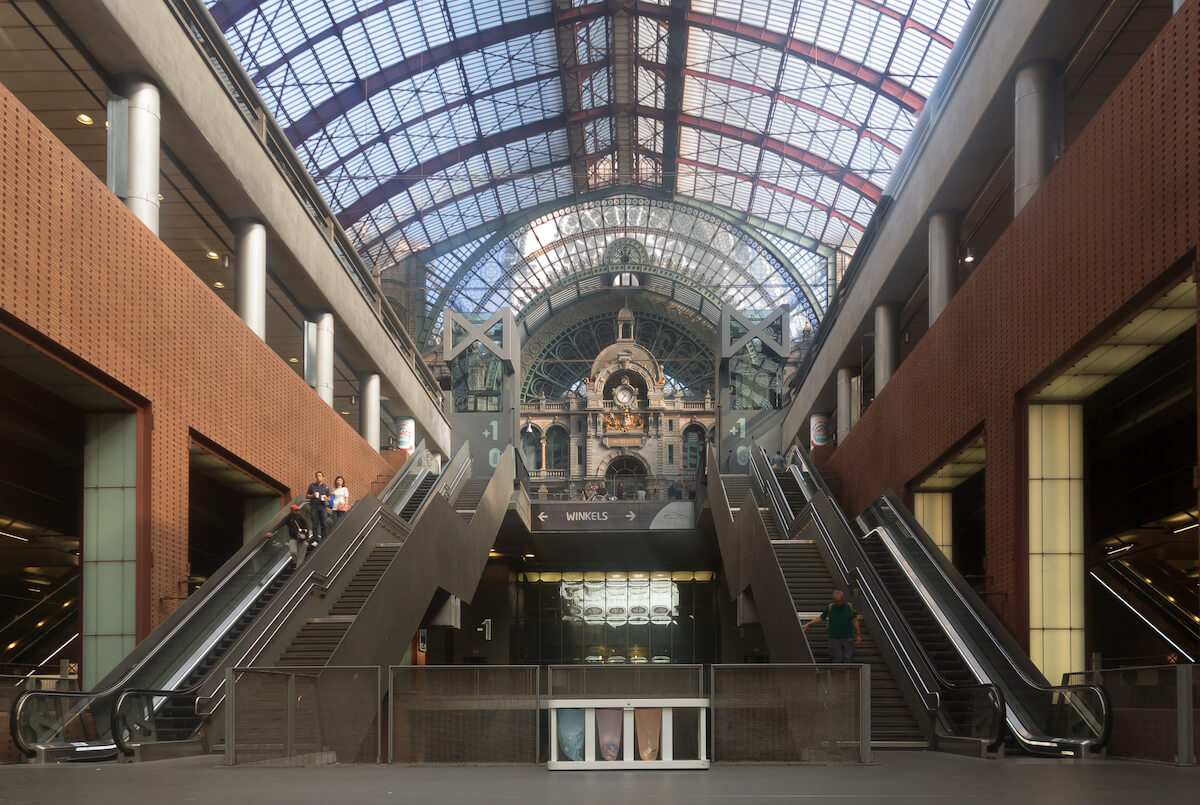 Heavy-duty escalators at your feet
The next time you hop on an escalator, you might stop for a moment to take notice. Still, if you're lucky to be on one of these heavy-duty escalators, you probably won't notice a thing – quiet reliability is one of the greatest characteristics of these extraordinary escalators.