Energy Efficiency
Alliance to Save Energy works with industry thought leaders to advance energy efficiency
For the last forty years, the Alliance to Save Energy (ASE) has worked to bring policymakers together with innovators in energy efficiency with the aim of enacting real change in energy productivity and consumption. ASE gains a great deal from its board members whose own companies are demonstrating leadership in the field.
In an interview with Kateri Callahan, President of ASE, we learned more about the non-profit organization's unique collaboration with industry thought leaders like those from the urban mobility sector.
Keeping the energy in and waste out – Energy efficiency combines educating people about consumption with new, improved, and green building construction that reduces an urban center's environmental footprint.
5642 views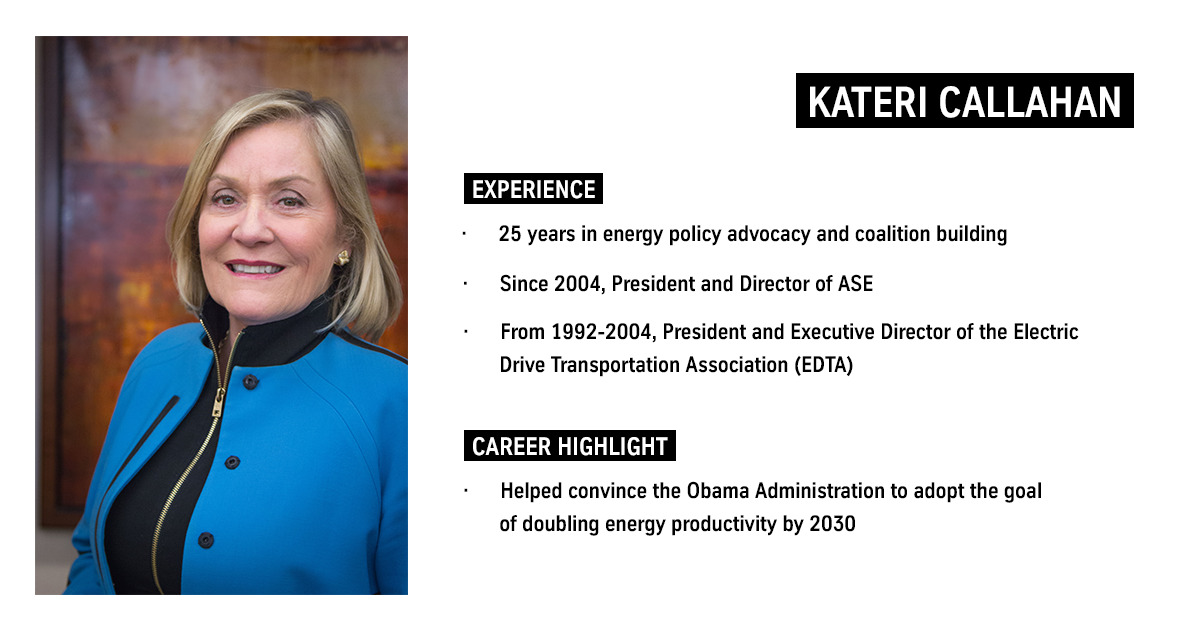 Energy saved is energy earned
Many people are working to save energy so what sets the ASE apart from other organizations? ASE is a non-profit foundation that advances policies to effect far-reaching change in how we consume energy. Working by ASE's side are 125 companies and organizations from across all industries that have a proven dedication to energy efficiency.
While ASE primarily works to influence official policy, it also suggests concrete incentives to improve energy production as well as provides education programs to companies and governmental bodies. With its deep understanding of policy and connections to decision-makers, it actively supports government leadership in setting a good example.
Celebrating its 40th anniversary this year, ASE has set the goal of using its assets to help double energy productivity by 2030 in the United States. Beyond its home territory, it continues to collaborate with global partners to improve energy efficiency in other economies as well.
"We are dedicated to advancing energy efficiency globally for the economic benefits, the energy security benefits, and the environmental benefits that all come from using energy more productively."
Kateri Callahan, President and Director, Alliance to Save Energy
Energy efficiency takes the lead with high-powered thinkers
To effectively bring about change in energy efficiency policies, it helps to see solutions in practice. ASE works with dozens of partners to spread its message, but it is perhaps the board members who best reflect ASE's vision – and back it up with action. They "walk the walk" by demonstrating leadership in energy efficiency within their own companies.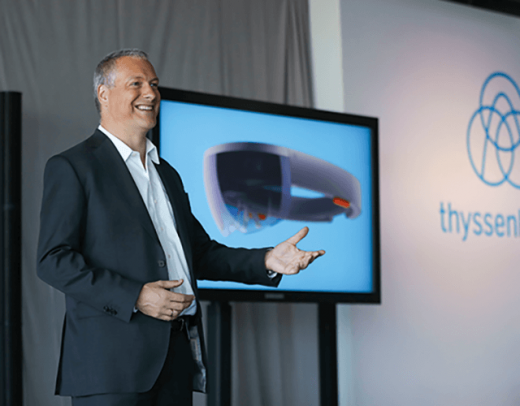 Take, for example, Andreas Schierenbeck, CEO of thyssenkrupp Elevator. A leading urban mobility provider, the company strives to build energy-saving measures into its product designs. Considering that previous generation elevators can consume up to 10% of a building's total energy, thyssenkrupp Elevator is committed to creating energy efficient products like the net-positive elevator, an elevator that not only regenerates the energy consumed but also creates new, surplus energy. Viewing the company's solutions as an integral part of creating modern, sustainable cities, Schierenbeck is convinced of the necessity of energy efficiency.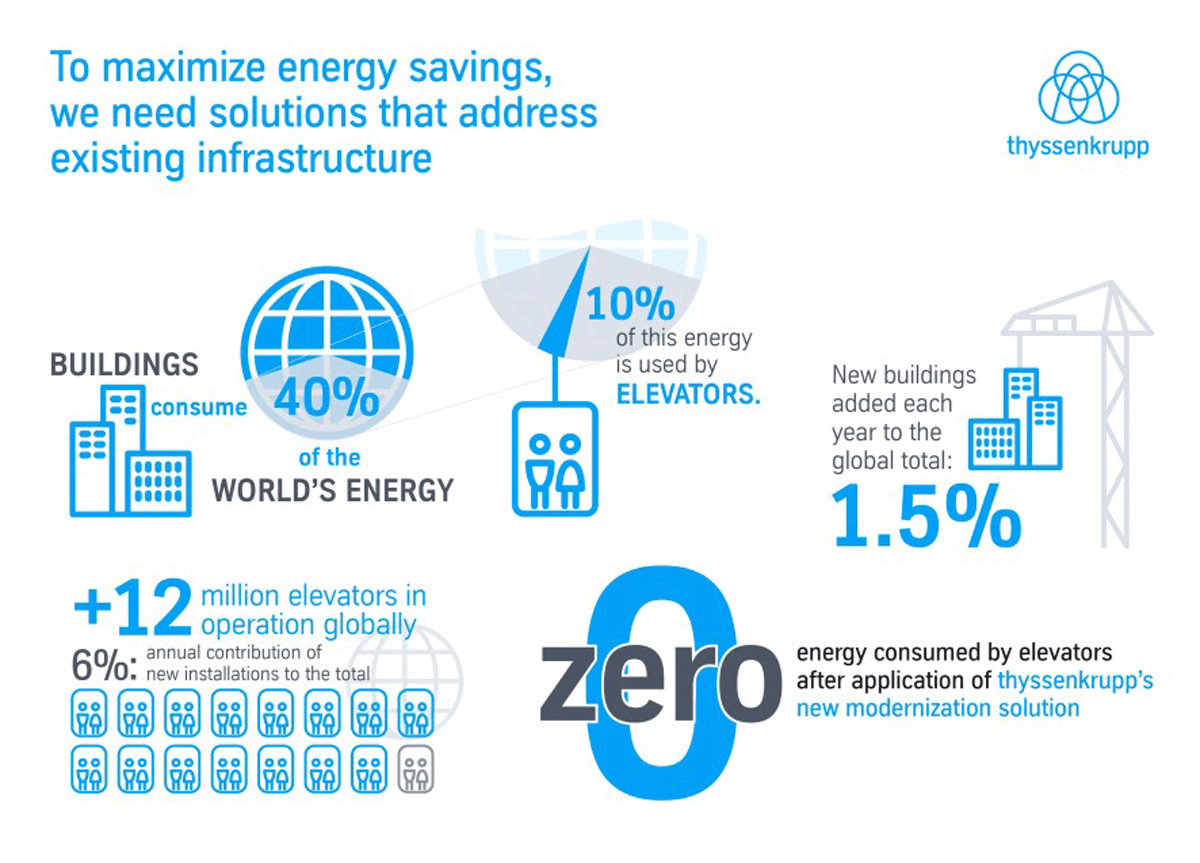 The passion and technical knowledge that these industry leaders bring to the board table help ASE to understand new technologies, which is essential to creating forward-thinking policies. Plus, policymakers are likely to listen to businesses and, when debating how to reduce society's ecological footprint, may be inspired to follow their lead.
"We don't elect companies to the board, we elect people to the board. You need someone to have a personal passion and vision – and Andreas has that."
Kateri Callahan
Solutions for buildings that go off the grid
So now that ASE has brought both know-how and passion to the drawing table, what kinds of approaches for energy efficiency do they propose – particularly in the building sector? In recent years, technology has delivered smart solutions in building way beyond changing the light bulbs!
First, Callahan suggests shifting from a "component" to a "systems" approach, meaning stop compartmentalizing energy production and take on the bigger-picture solutions like lighting systems that respond to changing daylight availability. Plus, integrating solutions like space-saving and energy-generating elevators can achieve net-zero office spaces.
Second, Callahan reminds us to never underestimate the power of digitalization in energy use. Harnessing the full potential of big data allows for unprecedented control and can lead to an efficient distribution of energy. By using micro-grids and on-site renewables, buildings can now provide energy for others, blurring the lines between energy providers and consumers.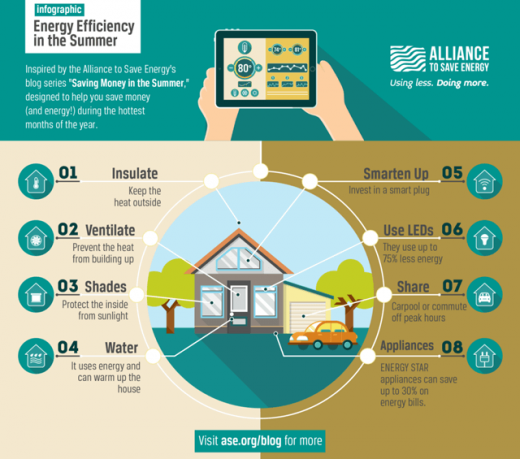 Bringing energy efficiency to the next level
With all the budding possibilities on the energy front, it seems quite likely that ASE will reach its goal of doubling energy productivity by 2030. Yet policymaking was not made in a day, and ASE sees its greatest challenges to be in educating decision-makers.
All levels of policymakers need to be made aware of how essential energy efficiency is for society to meet its energy needs. In addition, the types of policies and programs required need to be laid out and clarified. And even when proposals are fully understood, securing investment for them presents another hurdle.
Shine a light on innovation in energy efficiency
Despite challenges, the future remains bright. Major technological advancements are growing by leaps and bounds and providing major disruption across the entire energy sector. One way to help policymakers to understand these changes is to celebrate the success stories.
At the ASE Awards Dinner, dubbed the "Energy Prom," board members, business leaders, and policymakers from around the world gather to honor innovations in energy efficiency. Showcasing visionaries and the "best of the best" helps drive markets and leaders in the direction of advancing energy efficiency.
"There's a real "wow" factor to what's going on in energy efficiency and this has kept the ASE Awards Dinner going strong for 25 years. What makes the dinner so unique is the combination of having the leaders from the policy world along with the leaders from the business world and being able to spotlight the caliber of all the nominations."
Kateri Callahan
President and Director, Alliance to Save Energy
Heads up for more energy efficiency
Callahan sees this as an exciting time to be collaborating with business partners who embody change in their products and their own operations. Working on a team with companies like thyssenkrupp Elevator or with passionate energy advocates from other sectors solidifies ASE's expertise and extends its influence.
What inspiring initiatives in energy efficiency have you seen in your field?