Energy Efficiency
Net-zero buildings – how new technology is bringing urban life into balance with nature
What do we really mean when we talk about living in balance with the environment? With current technological advances, it doesn't mean selling all your worldly possessions and moving to a rustic cabin in the wilderness. In fact, with so-called "net-zero buildings", you can live or work right in the center of town, and still be completely energy-neutral.
Net-zero homes or offices generate at least as much energy as they consume. Because of this, these buildings are absolutely essential if we want to achieve true sustainability – especially in our cities. Urban energy consumption is predicted to increase by 27% over time, and 40% of all energy worldwide is currently consumed by buildings – more than any other single sector!
Net-positive benefits
Net-zero energy buildings (NZEB) are normally not "off-grid". Instead, they compensate for their energy consumption by creating an equal or greater amount of clean energy, and feeding that back into the grid.
While a building can be net-zero without any external verification, some form of third-party validation of the claim provides guidelines, adds visibility, and ensures accountability. The Living Future Institute, for example, offers a Net Zero Energy Building certification. It testifies to a building owner's commitment to both supporting and promoting sustainable practices – and enhances the environmental credentials of commercial buildings, and the businesses that operate there.
Good for nature = good for business
Commercial property owners are also quite pleased to discover that their properties can actually generate enough surplus energy to sell. Yes, net-zero can even lead to "net plus", creating a reliable new profit center for owners.
Reaching the net-zero energy mark is becoming a much more realistic goal – especially considering the falling costs for alternative energy generation and resource conservation solutions. The investment required to convert to net-zero is already manageable for many businesses, and is becoming a much more viable option for private homeowners, as well. Further incentive is provided by forecasts that predict ever-rising fossil fuel costs, despite a recent period of lower prices.
Many companies are embracing the trend. Admittedly, sustainability certification is sometimes sought as a badge of good green behavior, but most companies choose green solutions for reasons other than attaining a transient image boost. Businesses understand the long-term value of sustainable practices. Quite simply, green investment is good for the bottom line.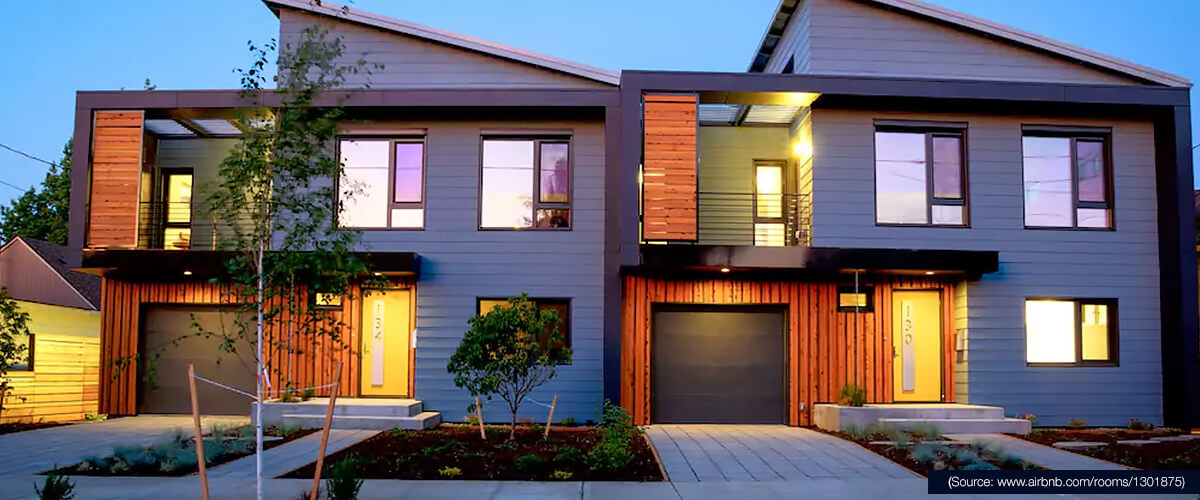 The road to sustainable buildings
Of course, there are many other technologies and techniques available for lowering energy consumption, or improving the environmental footprint of a building. While most of these are not as ambitious as net-zero energy, they are clearly also steps in the right direction.
The noticeable, overall shift toward green building construction has been made possible by numerous technical innovations. Solar, wind, thermal and biomass power can all be generated on-site, and even sold back to the grid. In countries such as Germany, this energy is even legally guaranteed a favorable price! Buildings can also use a lot less energy for heating, thanks in large part to Passivhaus-style insulation techniques.
"If we are to meet the sustainability targets defined by countries and ultimately save our planet's resources, authorities and private companies need to act collaboratively in implementing the latest technology solutions to deliver real energy savings."
Andreas Schierenbeck, CEO of thyssenkrupp Elevator
Net-zero energy requires cooperation
Reaching widespread sustainability will require the cooperation of everyone: business, government, consumers, research institutes, charities, etc. In a similar way, reaching net-zero energy consumption in a building requires that every single aspect must be critically re-assessed and, if necessary, re-developed.
One place where many of the new net-zero technologies can be seen is the Fraunhofer Center for Sustainable Energy Systems (CSE) Building Technology Showcase. Located in Boston's "Innovation District", this living laboratory not only performs original research into sustainable energy systems, it demonstrates it for visitors.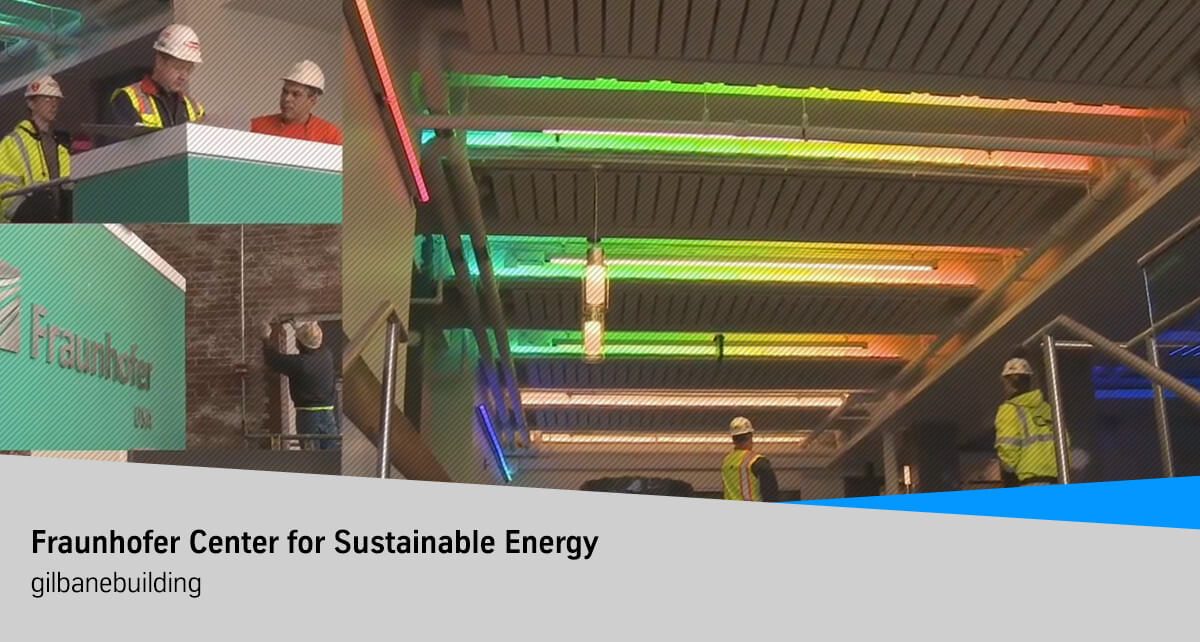 Every part of a building must contribute
Even elevators must make a contribution to net-zero energy consumption, for instance by creating space savings that can, in turn, help reduce the size of the building envelope. For instance, TWIN elevators can save up to 27% of energy when compared with other technologies, and reduce the electrical power required by half.
But new regenerative technologies go one step further, by actually using the braking mechanism to generate electricity when in use. As noted in a previous URBAN HUB story, the elevators used in the new One World Trade Center in New York generate enough energy to power the lighting system of the entire building.
Sustainable technology isn't just for new buildings either. Shifting from geared to gearless elevators at the Grand Avenue Courtyard office building in El Segundo, California, USA, reduced elevator electricity consumption by 58.5%. And regenerative technologies can be immediately introduced into almost any existing elevator system.
Net-zero buildings around the globe
Although there are currently more net-zero residential than commercial buildings, net-zero is on the rise in both areas. Here are some larger buildings said to produce at least as much energy as they consume.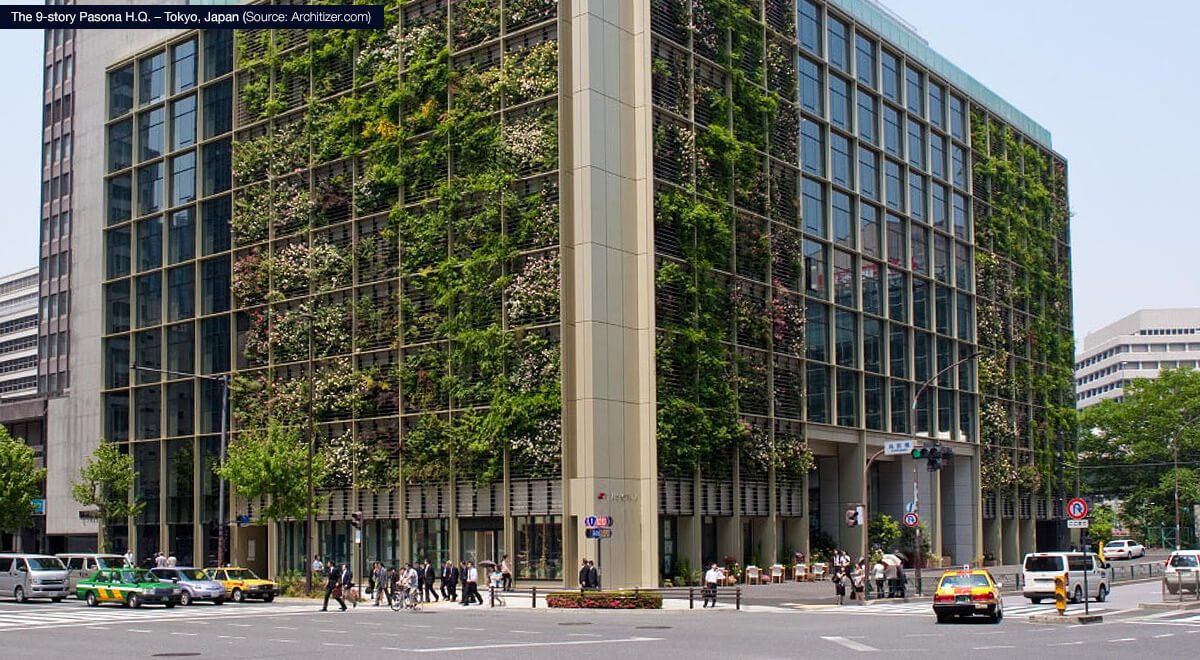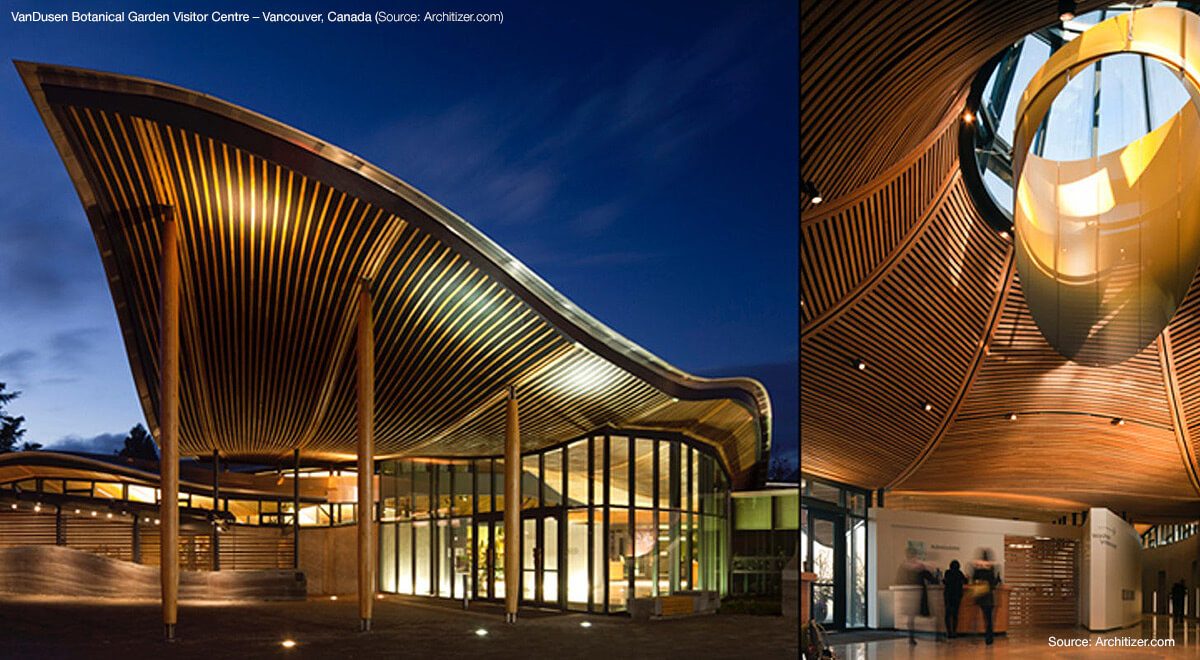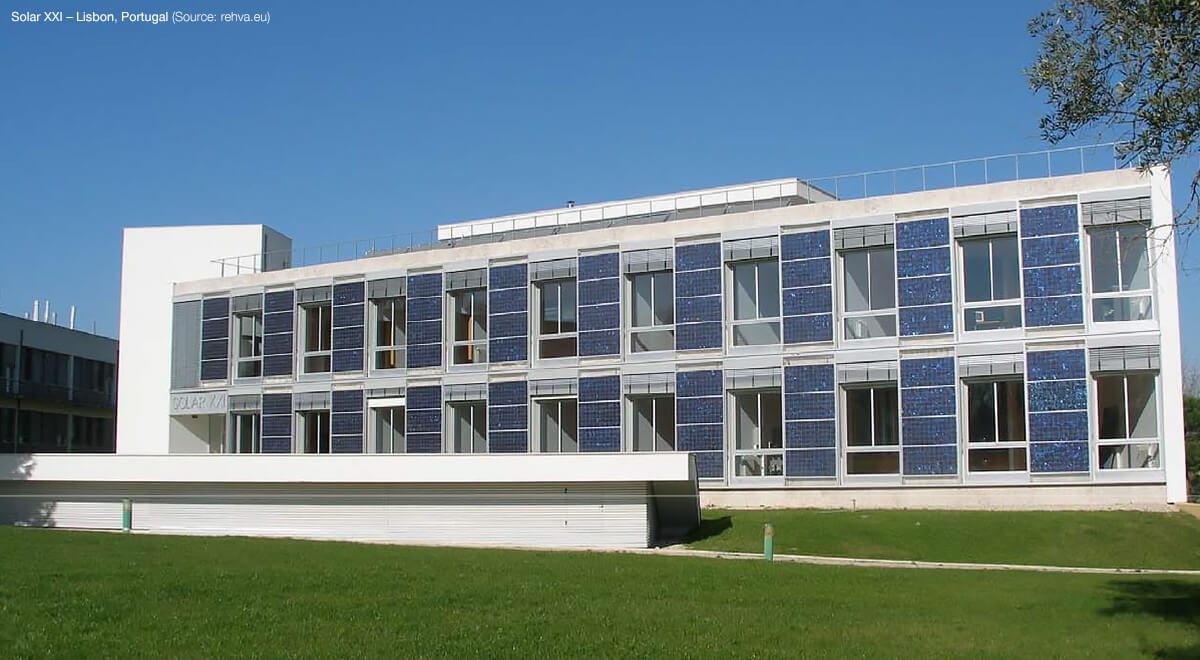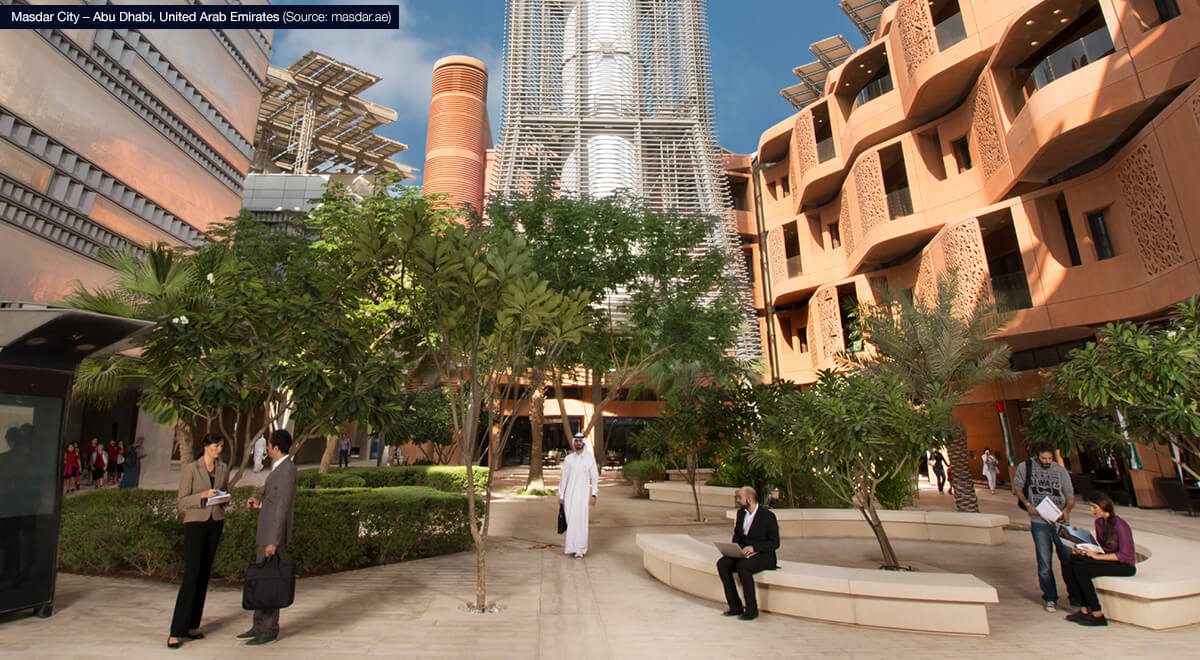 From net-zero to net-positive
Net-zero technology sounds great. But what sounds even better is net-positive technology – that not only regenerates the energy consumed, but also creates new, surplus energy that can be fed back into a building's power grid, or even sold to power utilities. It may sound like science fiction, but it's now a potential part of our urban reality.
In elevators, it works like this. The majority of elevators only run 20-30% of the time, meaning that they are idle 70-80% of the time. Using new controllers makes it possible for an idle elevator to go into "hibernation" or "sleep" mode, thus significantly reducing energy consumption.
Moving from reduction to production, however, requires an additional step. This is provided by a small photovoltaic (PV) array – power-generating unit that uses solar energy – that is basically the same size as the elevator shaft. The net result of combining these measures is a reduction in energy consumption by over 150%, meaning net-energy positive systems.
"Elevators are often overlooked in our buildings, but are actually at the very heart of a more energy-efficient future. thyssenkrupp has finally solved a problem that was seen as having no solution, and that will make a massive difference in transforming existing elevators into net-zero energy units."
Andreas Schierenbeck, CEO of thyssenkrupp Elevator
Looking beyond net-zero
How can a building hope to do even better than producing more energy than it consumes? Perhaps future technologies could eventually make traditional power generation redundant, if every building and every home produced a surplus. For now, it will be enough if we simply deploy new net-zero energy technologies to modernize existing buildings.
In the meantime, buildings can look beyond the realm of energy and seek to apply net-zero or net-positive technologies to other areas, such as water or waste. In fact, "net-positive water" and "net-positive waste" are terms currently in use by most demanding green certifications on the market. The Living Building Challenge website offers more information on what those terms mean and how they are already being applied, to create a sustainable future for cities and people around the world.