Energy Efficiency
A mega undertaking – people and the environment living in harmony
Criticisms of mega projects focus on the impact on local ecosystems and infrastructures – leading to calls for better planning and environmentally-friendly goals. Planners are finding ways to incorporate technologies into blueprints that benefit the environment or to fine-tune projects to provide solutions to a variety of challenges – both economic and ecological.
A new generation of mega projects includes brand new "smart" cities – representing a healthy step towards building sustainably. Other mega projects help people and the environment live in harmony – from channeling resources to protecting communities from natural disasters – while still providing economic benefits. Urban Hub looks at mega projects positively impacting the environment.
Keeping the energy in and waste out – Energy efficiency combines educating people about consumption with new, improved, and green building construction that reduces an urban center's environmental footprint.
7172 views
When mega projects aim for sustainable benefits
The last two decades have seen a surge in so-called mega projects – massive construction schemes spread across all sectors with costs running into the billions. The rise in geopolitics opened the door to more cross-border private-public partnerships, attracting both investors and policymakers to these potentially lucrative projects.
Mega projects promise big fixes to big challenges, but history has shown that it is difficult to ensure that the solutions promised are actually delivered – and with no harm to the environment. Now, the focus is shifting away from an emphasis on investor interests and back to plans that focus on sustainable outcomes.
The environment is setting the tone. Building practices – fueled by a need to save resources plus the new "green" solutions stemming from digitalization – now lead to blueprints that consider the environment first. New mega projects take it a step further: from channeling natural resources and smart cities to protecting communities from climate change.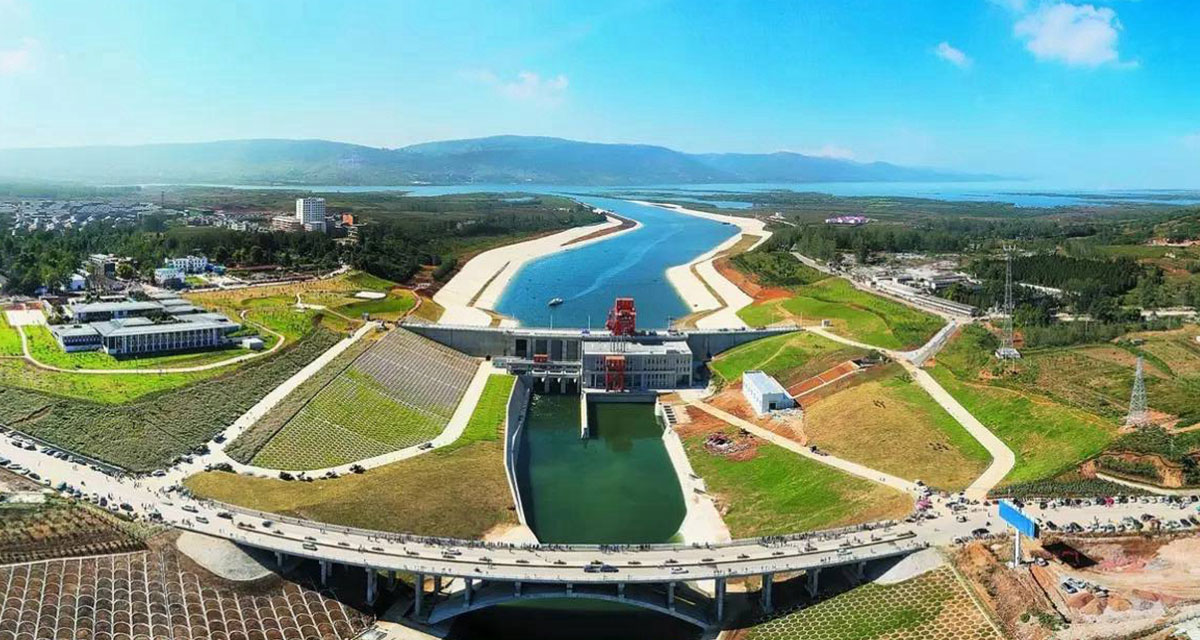 Channeling natural resources
One of the greatest engineering projects of all time is the South-to-North Water Transfer Project. Three major routes in Eastern, Central, and Western China will divert 44.8 billion cubic meters of fresh water annually from the Yangtze River in southern China to arid regions in the North. The completed line will be over 716 miles (1,152 km) long.
The system will alleviate severe water shortages to dozens of major provinces including Beijing, Jiangsu, and Gansu. Since the completion of some passages in 2014, it has led to new strategies for water quality improvement, controlling urban water supplies, and even disaster mitigation in the event of floods.
Protecting from rising waters
Coastal cities need sustainable solutions that mitigate the long-term effects of climate change. Jakarta and New York are exploring solutions – much like those in San Francisco – that will protect their cities but also will develop the waterfront for new commercial and recreational uses.
Jakarta is the world's fastest sinking city. At high tide, water pours over the capital's existing seawall. The city has pinned its hopes on the "Great Garuda" project with a new dike, strengthened shorelines, and artificial islands. Costing $40 billion, the challenge is to protect the population without blocking access to the sea – a source of livelihood for many Jakartans.
Across the globe, New York attempts to protect its shorelines from rising sea levels and storm surges – a growing threat. With collective funding of over $500 million, the city is now ready to embark on a project that could combine floodwalls and grass berms stretching from the tip of Battery Park to the Lower East Side.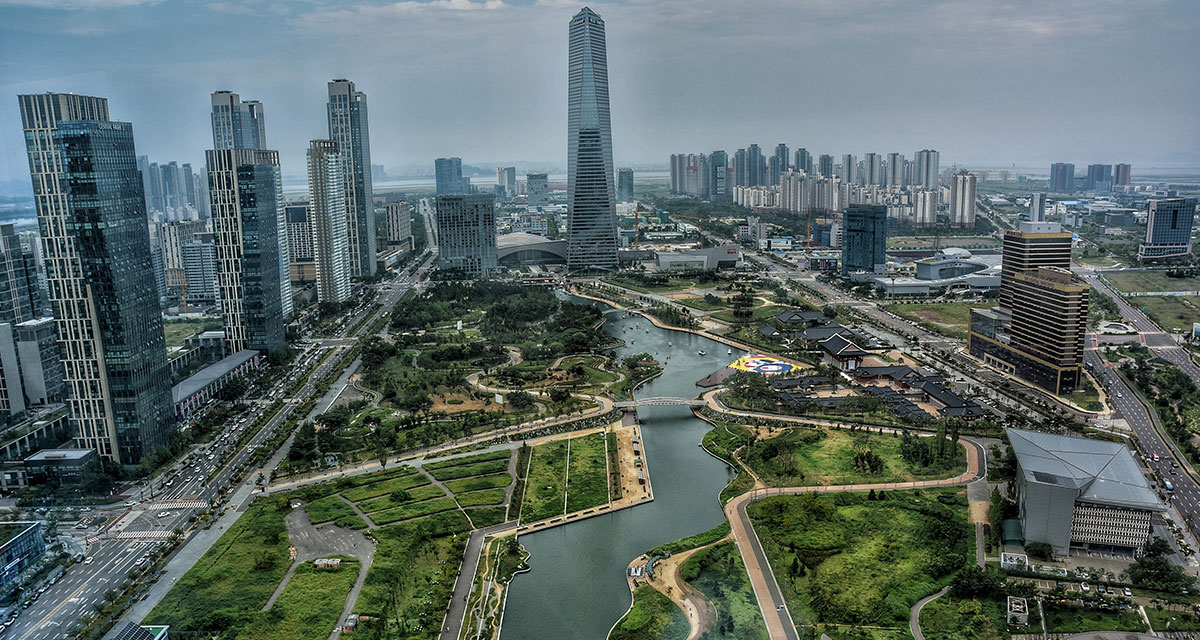 Building it forward – cities to help the environment
Instead of reacting to the adverse effects of harming the environment, why not build something that's good for the environment? Investing in multi-national projects like massive renewable energy grids that reduce carbon emissions and reliance on fossil fuels is a good example. Another example? The "smart from the start" city.
These mega cities are built from the ground up – and because they don't have to tackle the environmental challenges already entrenched in existing cities, they can start off with a "green" slate. Digital functionality is embedded from the start into key infrastructures, such as roads, water systems, and electrical grids to optimize energy consumption.
From Konza Technology Center in Kenya to Songdo International Business District in Korea, these future mega cities not only inspire in terms of size and scope but also as testing grounds for a widespread utilization of "smart" technologies that could potentially alleviate the damage that urban centers unleash on the environment.
Smart just keeps getting smarter
Large scale innovation in "smart" technology can trickle down to applications in urban centers of any size. No city faced with the challenges of burgeoning populations and outdated infrastructures can ignore the possibilities in harnessing big data and the Internet of Things.
For example, Santander, Spain, once again garnered praise as a city of the future. It is now considered Europe's best-connected city. Since 2010, thousands of sensors have been installed to monitor everything from parking to monoxide levels. The data picked up has already helped to reduce energy costs by 25 percent.
Due to its consistent approach of adopting technologies that lessen a city's footprint, other metropolises like Singapore, Boston, and Aarhus have sought advice from Spain's most innovation-friendly city.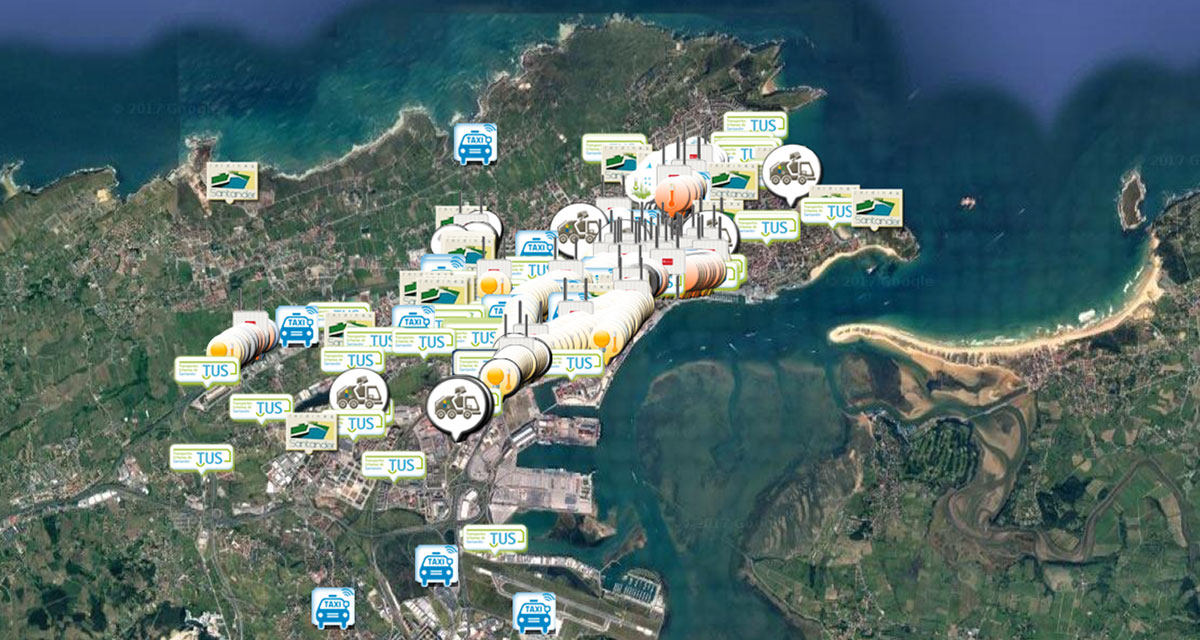 Building for our environment – the future is mega
Environmentally focused health reports call for drastic and immediate responses. And mega projects have the potential to make large contributions. Here are a few a futuristic ideas, some still on the drawing board:
• Geothermal plants: To address the surge in demand for lithium batteries, California start-up Simbol suggests building plants that can extract lithium, zinc and manganese from brine.
• Desert Aquanet: Japanese company Shimizu envisions creating artificial lakes in deserts supplied with seawater via channels. The lakes would reduce temperatures and increase humidity.
• Arcologies: An entire city fits into a single arcology. One such floating mega-structure, dubbed NOAH, was envisioned for New Orleans after Hurricane Katrina. Its design includes solar array panels, wind turbines, and fresh water recovery and storage systems and could be used in any coastal urban area.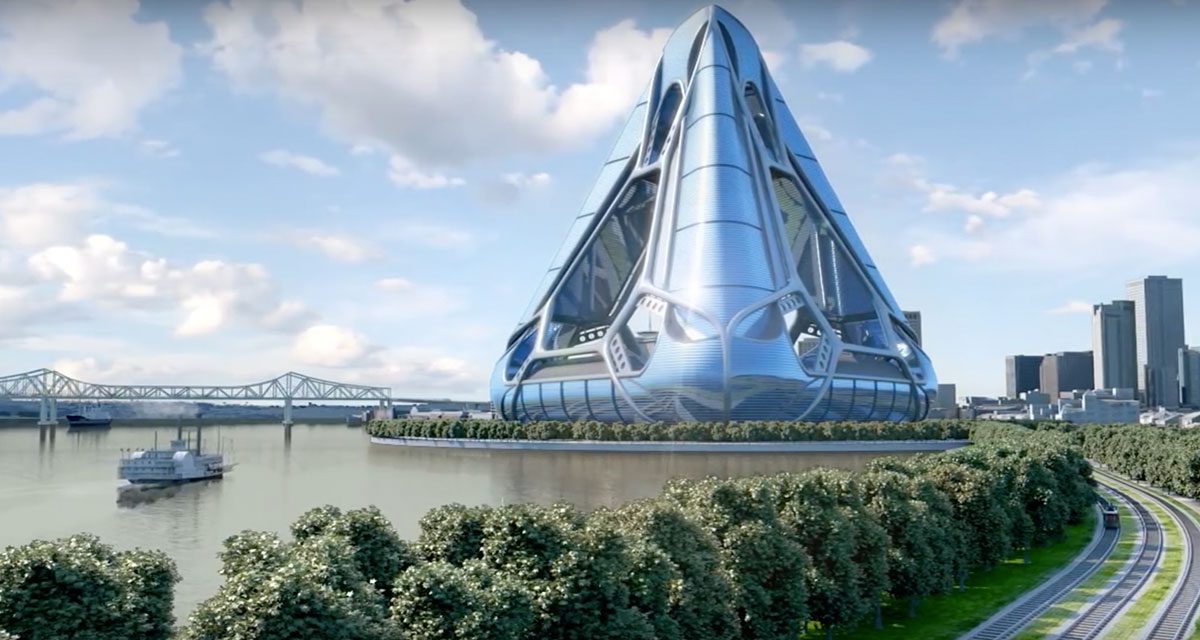 The environment comes first
As recent experience has shown, mega projects and the environment go hand in hand. In fact, the mega project may even have the potential to realize the mega-solutions needed to tackle some of the world's growing environmental catastrophes like drought, overcrowding, and depletion of natural resources.
What ideas do you have to help the environment? Leave your comments below.