Energy Efficiency
Gardens grow up: nature reclaims cities with green walls and rooftop gardens
Sod roofs have long been used for insulation and can still be found throughout Scandinavia. But only recently have architects and designers begun to fully utilize building exteriors for the integration of plants. Iconoclastic Austrian artist Friedensreich Hundertwasser, for example, was one of the first innovators to envision a built environment in harmony with nature (see image gallery below).
Keeping the energy in and waste out – Energy efficiency combines educating people about consumption with new, improved, and green building construction that reduces an urban center's environmental footprint.
9871 views
Today's architects are moving building exteriors beyond their traditional confines – and plants frequently play a key role. So-called green walls and green roofs combine a variety of practical and aesthetic functions. Yet some visionaries are literally developing a new plane of urban life: an interconnected rooftop grid of parks, farms and social spaces.
"The history of green walls goes back to the early 1990s with the work of ecologist-architect Ken Yeang, who showed how a building can support more greenery than the lot it's built on."
Daniel Safarik
China Office Director, CTBUH Journal Editor, Council on Tall Buildings and Urban Habitat (CTBUH)
When urban construction flowers
While aesthetics are certainly a factor, the green design movement is not about good looks alone. Planted exteriors cut energy costs and broadcast a visible message of sustainability. Green certifications are growing in popularity, but, to be honest, a big grey building with a LEED sticker is less evidently green than a skyscraper with its walls in bloom.
Another factor driving this trend is the high cost of urban land. Rooftops can harbor green spaces that are otherwise financially unfeasible: for instance, for rooftop farming that can provide urbanites with local food from toxin-free soil. The greening of building envelopes, in all its forms, marks a new wave in urban design that reconceptualizes urban space, promising a new look and feel for cities everywhere.
Off-the-wall gardening
Green walls are not just appealing to the eye. At a rooftop restaurant, for example, they impart a sense of wellbeing and provide a down-to-earth backdrop for high-rise dining. Meanwhile, at the Tree House in Singapore, a massive green wall insulates, filters the air, and collects rainwater for irrigation. A bank in Baltimore even uses vertical flora to showcase its brand.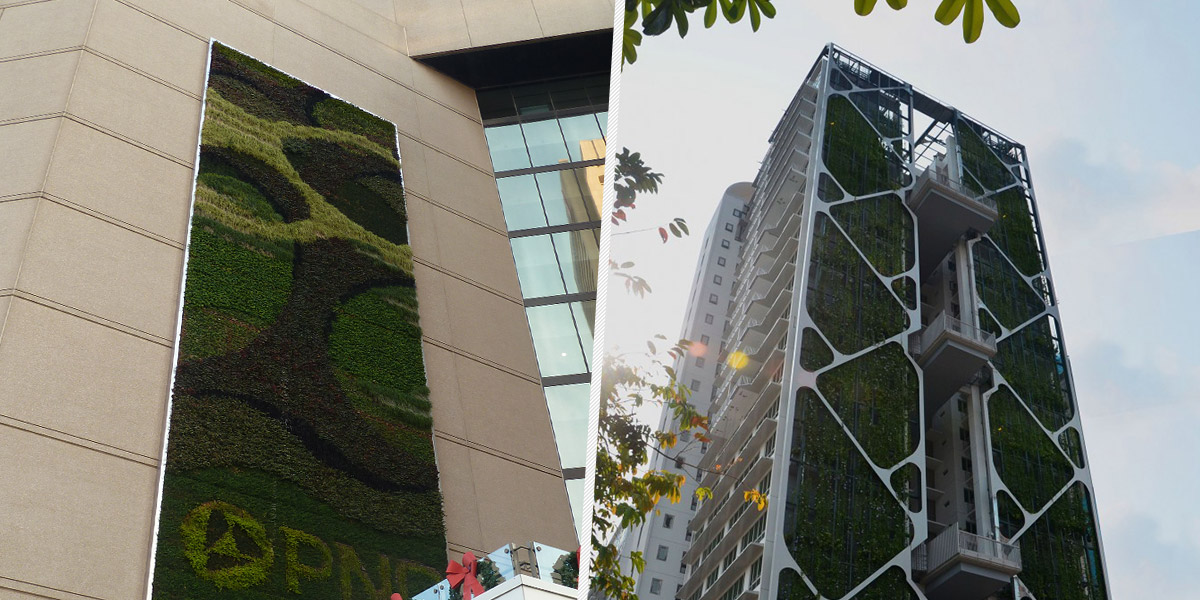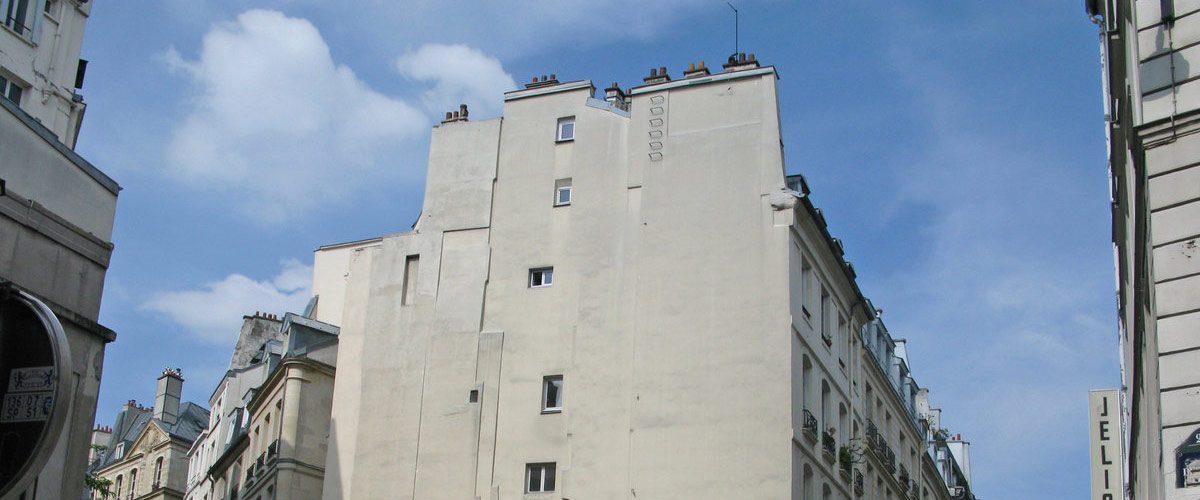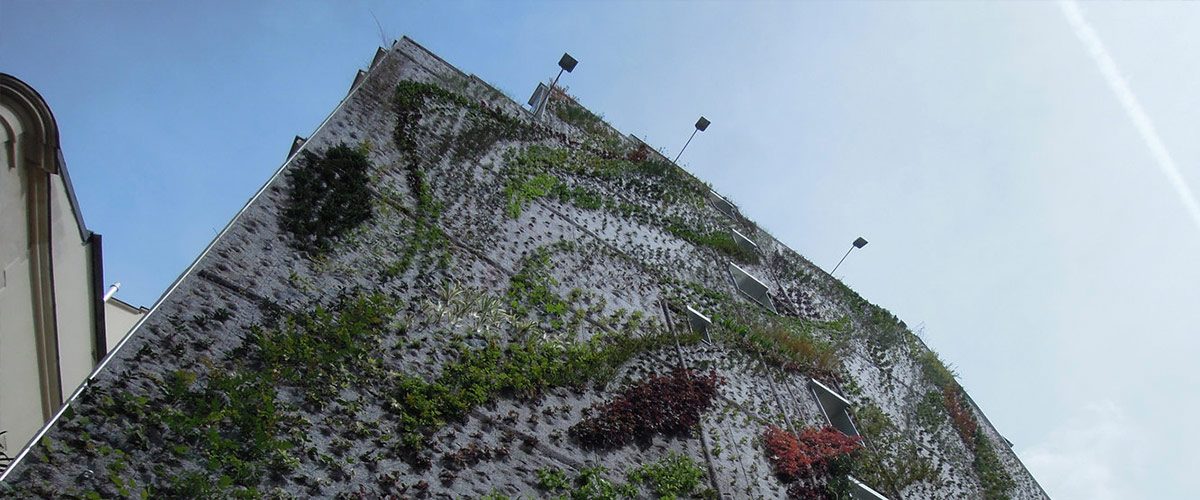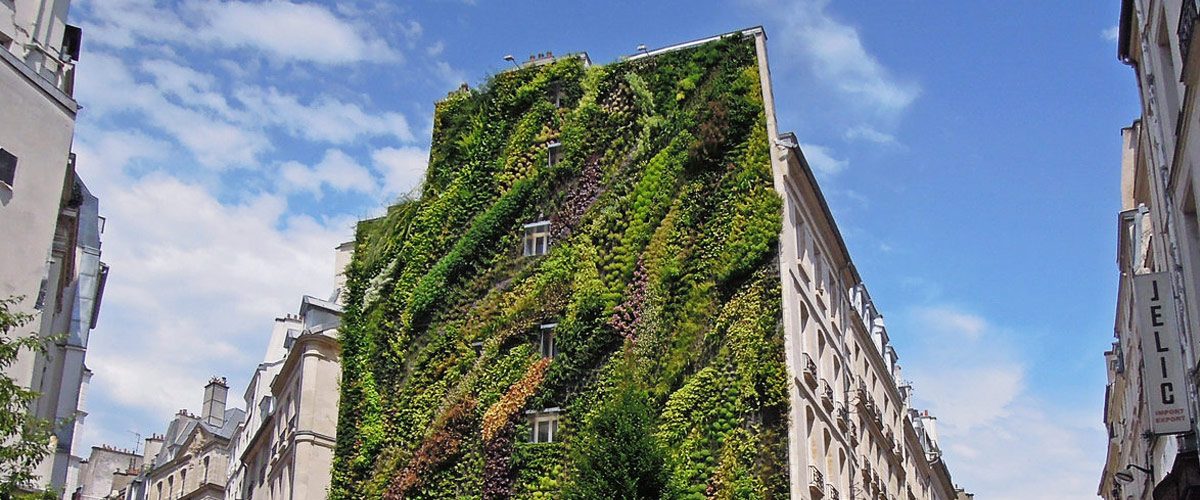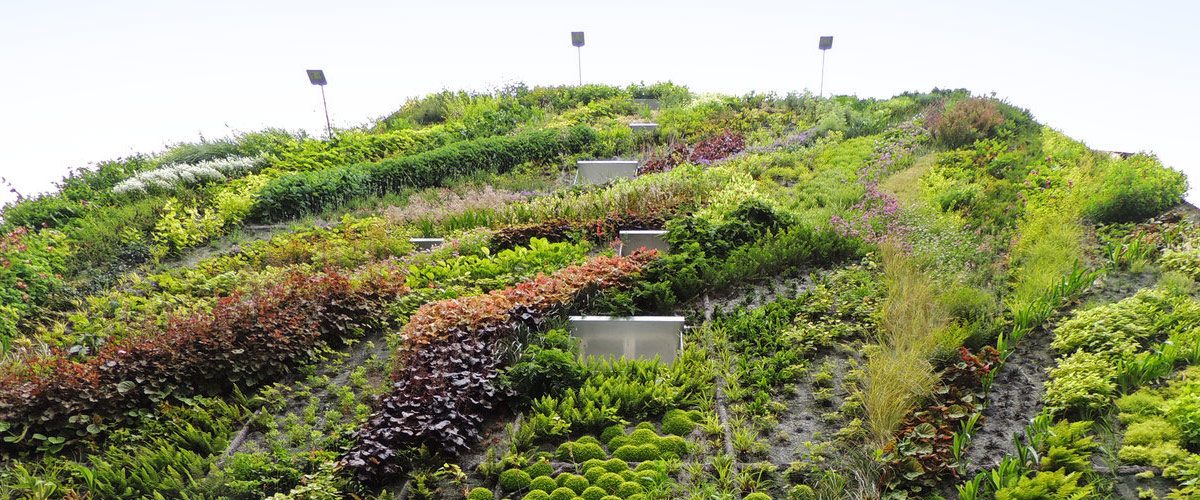 Making rooftops blossom
As with green walls, rooftop gardens can serve many purposes. They can provide concrete benefits such as increased energy efficiency and decreased costs. They can also simply be great places to relax, socialize or grow local food.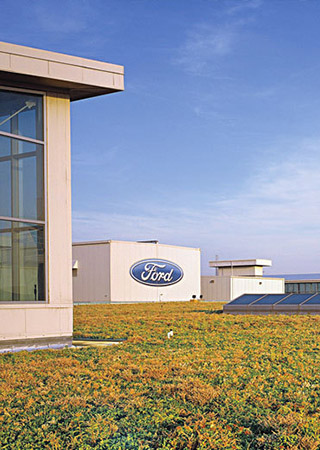 Dearborn, USA: a four-hectare living roof filters rainwater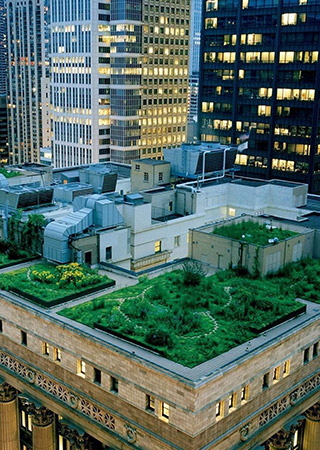 Chicago City Hall: 20,000 plants and 90 kg of honey a year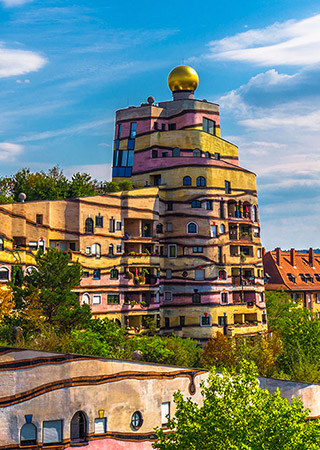 Darmstadt, Germany: Hundertwasser wanted neighbors to talk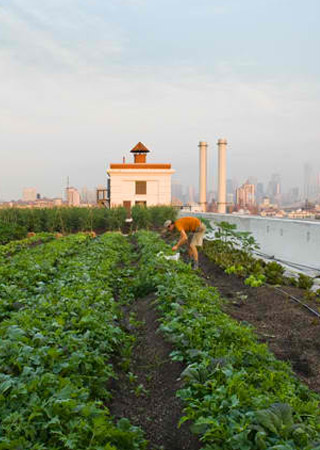 New York City: This 4,000 m2 farm has a weekly market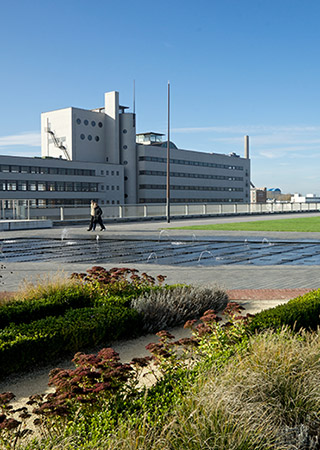 Rotterdam: on the roof, the growing climate is Mediterranean
Next-level urban gardening
The idea of going out on the roofs of buildings is already quite exciting. However, if these spaces were actually planned to be pretty and lush with plant life and social amenities, they would quickly become lively social hubs. The potential for delighting city-dwellers and tourists is limited only by the number of roofs.
Beyond that, the most thought-provoking rooftop developments concern the sustainable urbanization of existing farmlands. Imagine that currently farmed lands could be built upon without reducing the number of hectares under cultivation. Imagine that crops yields – as well as existing wetlands and ground water supplies – could be maintained, even as they were transplanted from the ground to the tops of the towers built there. Imagine that, to bring it all together, pathways could run from roof to roof for the farmers, pedestrians, runners and cyclists. Though it sounds unbelievable, this project  is already ready for implementation in Guangxi, China.
"In many cases we're plopping buildings down on pretty rich soil, particularly in California. Just imagine the possibilities if every building had a green roof for farming."
Bridgett Luther
Founder, Cradle to Cradle Products Innovation Institute
Hydroponic technology frees gardening and farming from the soil altogether, and presents an intriguing option for feeding urban populations. Here's a restaurant that uses rooftop hydroponics to produce much of the food on its menu.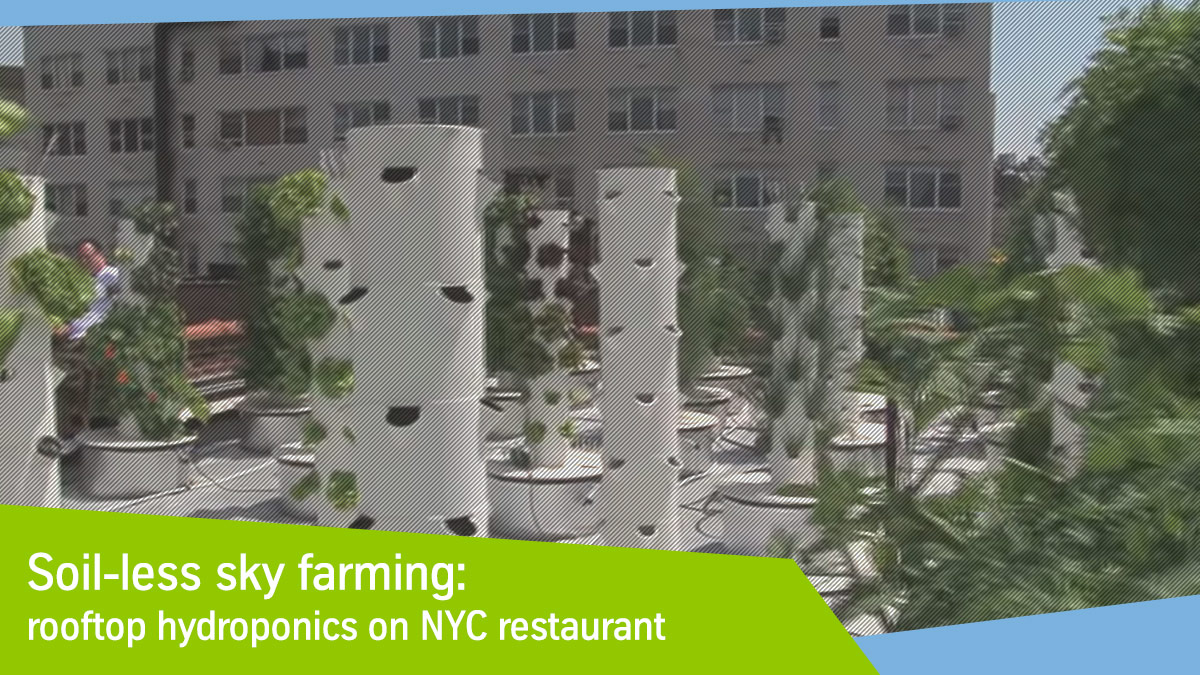 Green walls and rooftop gardening are not just for office and residential buildings, they even help improve life in factories. Can a motorcycle factory integrate greenery and operate in harmony with nature? They've done it in India. See how!