Cities
Celebrating the Lunar New Year all around the world
Many follow the Gregorian calendar and celebrate the New Year on January 1, but there are lots of other new years to celebrate including Muharram, Rosh Hashanah, Nowruz, and Baisakhi. One of the most popular is the Lunar New Year, which in 2020 begins on January 25th, especially among Chinese and Asian communities. URBAN HUB looks at cities that are marking the Year of the Rat, which symbolizes strong vitality and growth.
Smart inside and out – In many ways, the smart city concept is simply good urban planning that incorporates both advances in digital technology and new thinking in the age-old city concepts of relationships, community, environmental sustainability, participatory democracy, good governance and transparency.
6469 views
Beijing, China
It's no surprise that the capital of China marks the Lunar New Year in a grand fashion. A non-stop carnival atmosphere permeates the city, with Chinese folk art, athletic events, dragon dancers, lion dancers, and traditional food available at countless market stalls. Red decorations abound, symbolizing wishes for good fortune in the new year, and the fireworks range from local events to massive, state-sponsored extravaganzas.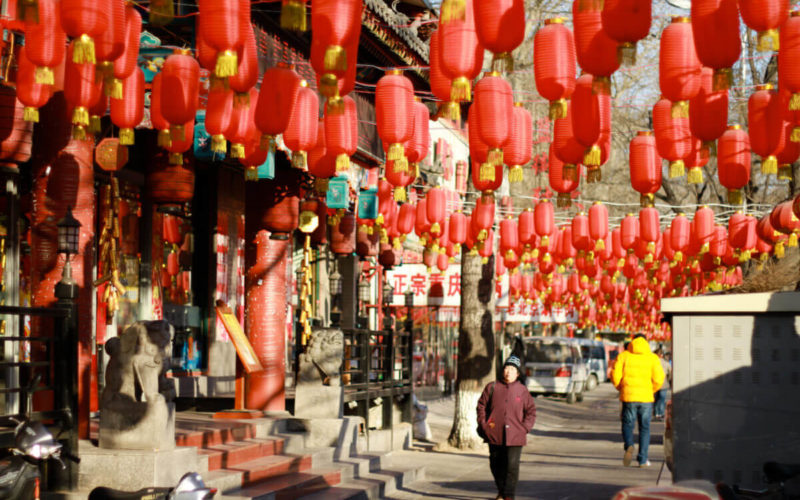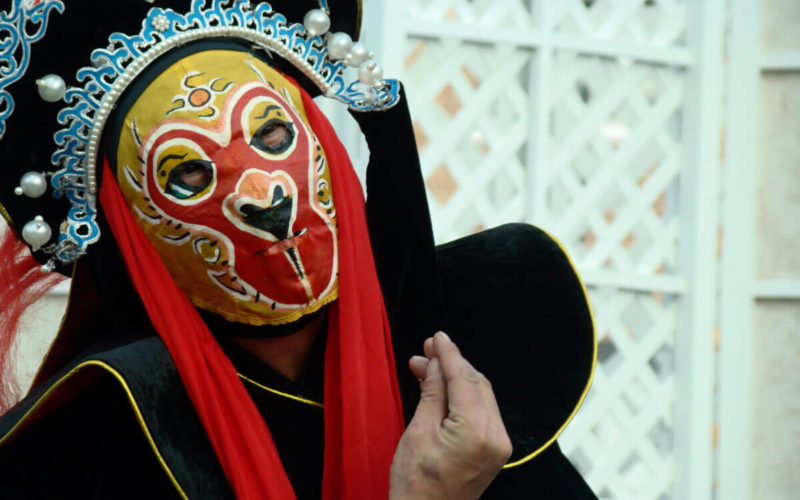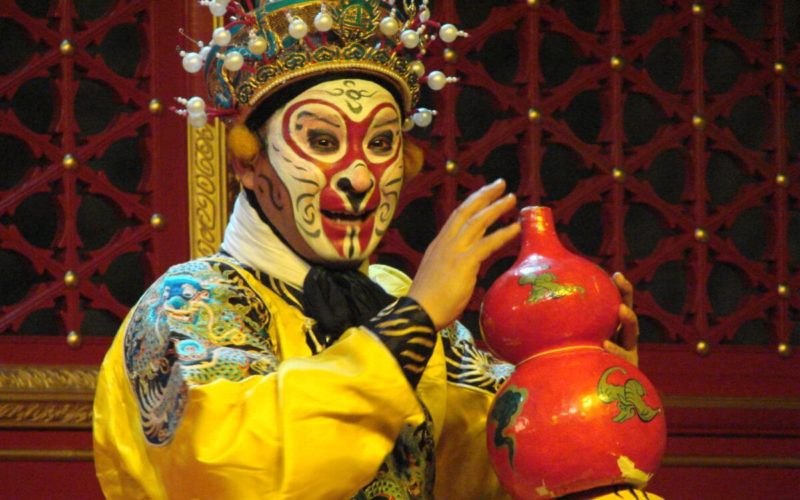 Sydney, Australia
From humble beginnings, the Lunar New Year celebrations in Sydney has grown into one of Australia's most spectacular events. Centered in the Chinatown district, the party spills out into the harbor area for the exhilarating energy of the dragon boat races. A twilight parade offers a sensational way to transition from daytime to nighttime festivities, and its bright and colorful floats are a light show in a category all on their own.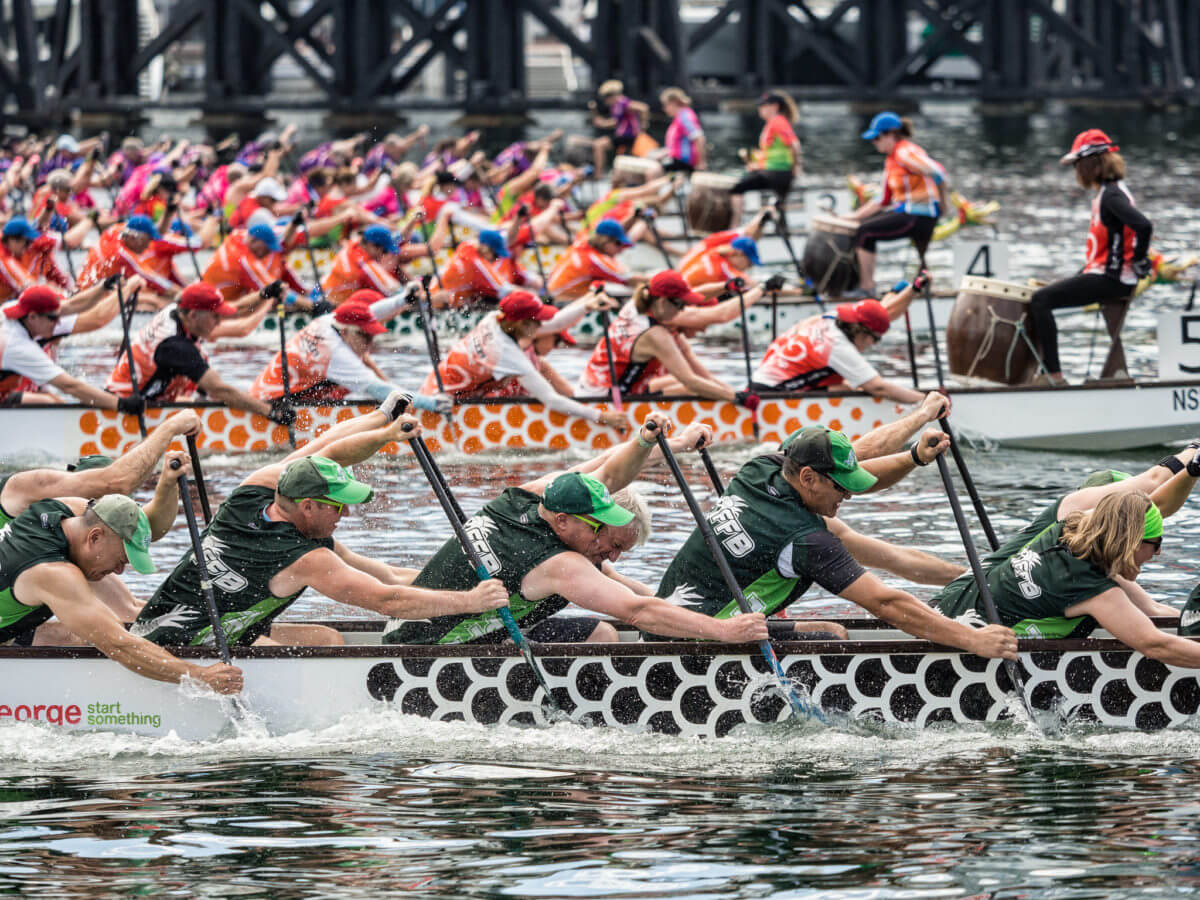 Bangkok, Thailand
Bangkok hosts Thailand's largest Chinatown. The opening of the Lunar New Year celebration there is conducted by one of the Thai princesses, who then usually sticks around for the fun. In the afternoon, highlights include the impressive dragon parades. At dusk, red lanterns are lit and dancers, acrobats, musicians, and entertainers keep everyone happy amid the flower-covered buildings and temples.
San Francisco, USA
One of the oldest Lunar New Year celebrations outside of Asia is found in San Francisco. The nighttime parade is a highlight and boasts a golden dragon carried by over 100 people: it's almost 100 meters long! The parade also showcases elaborate costumes, drumming, traditional dancing, and acrobatics. Visitors to the two-week festival can find workshops in calligraphy, kite making, and puppeteering, plus flower shows, delicacies, and, of course, fireworks.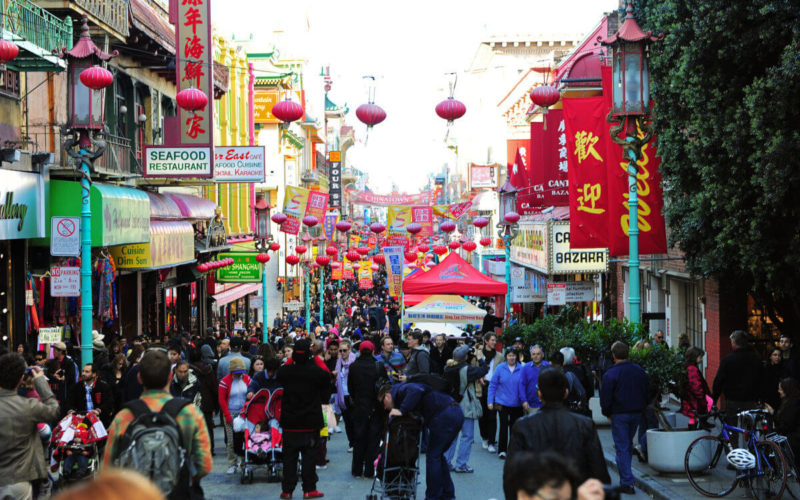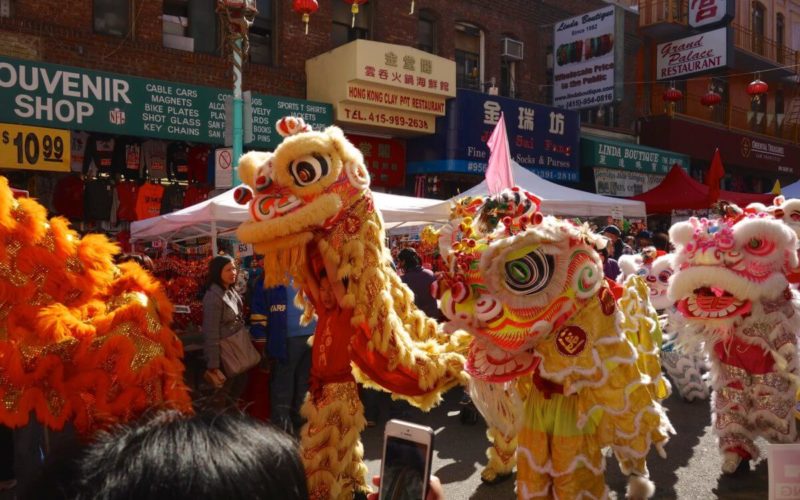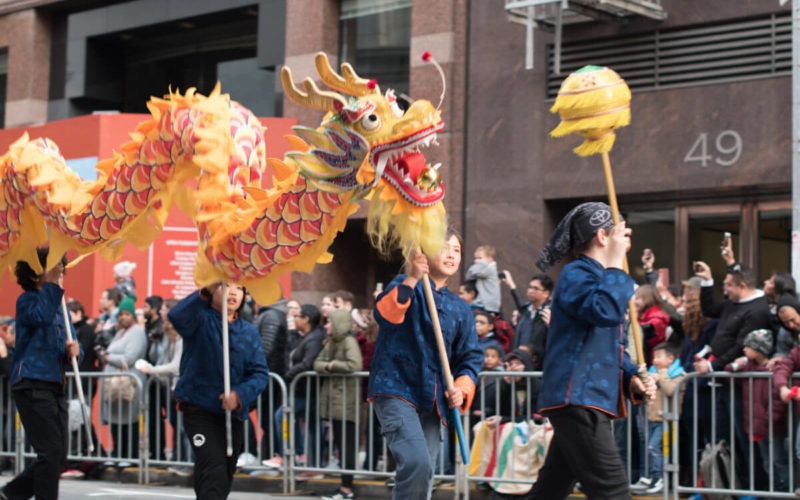 Singapore
The entire city-state of Singapore comes together to celebrate the Lunar New Year. Giant lanterns start to appear well before the actual date, along with shows, parties, bazaars, and an International Lion Dance Competition. Official parties mark the opening of festivities, which include the legendary Chingay Parade – the largest in Asia with over 11,000 performers. Enjoy exotic delicacies like the Ong Lai pineapple tart, music, dancing, confetti everywhere, and the ubiquitous firework displays.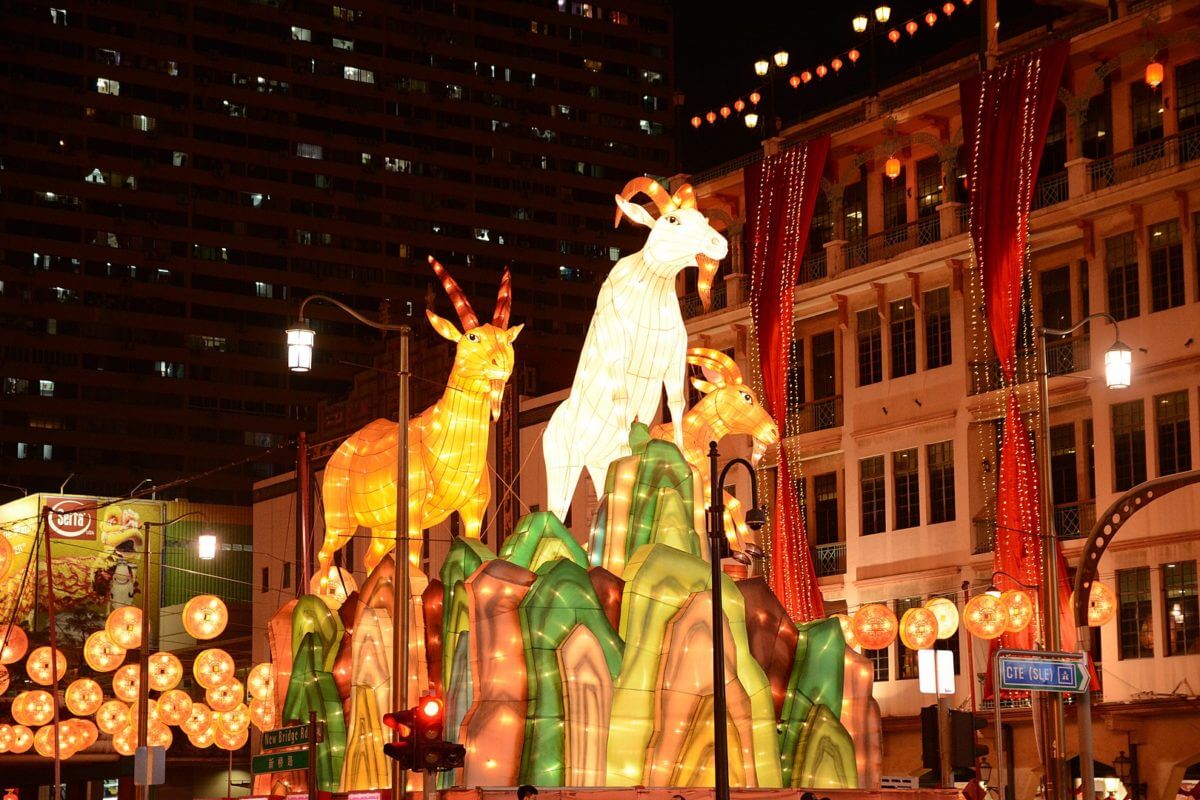 Paris, France
The celebrations of the Lunar New Year in Paris are renowned for their distinctive French flavor. The City of Light takes on a red glow, from the Eiffel Tower to the Centre Pompidou, and from Belleville and the Marais to the Champs-Élysées. Official parades combine with outbreaks of spontaneous dancing, martial arts, and traditional dancing on street corners, all fueled by dumplings and noodles. There's something for everyone – and, it's Paris!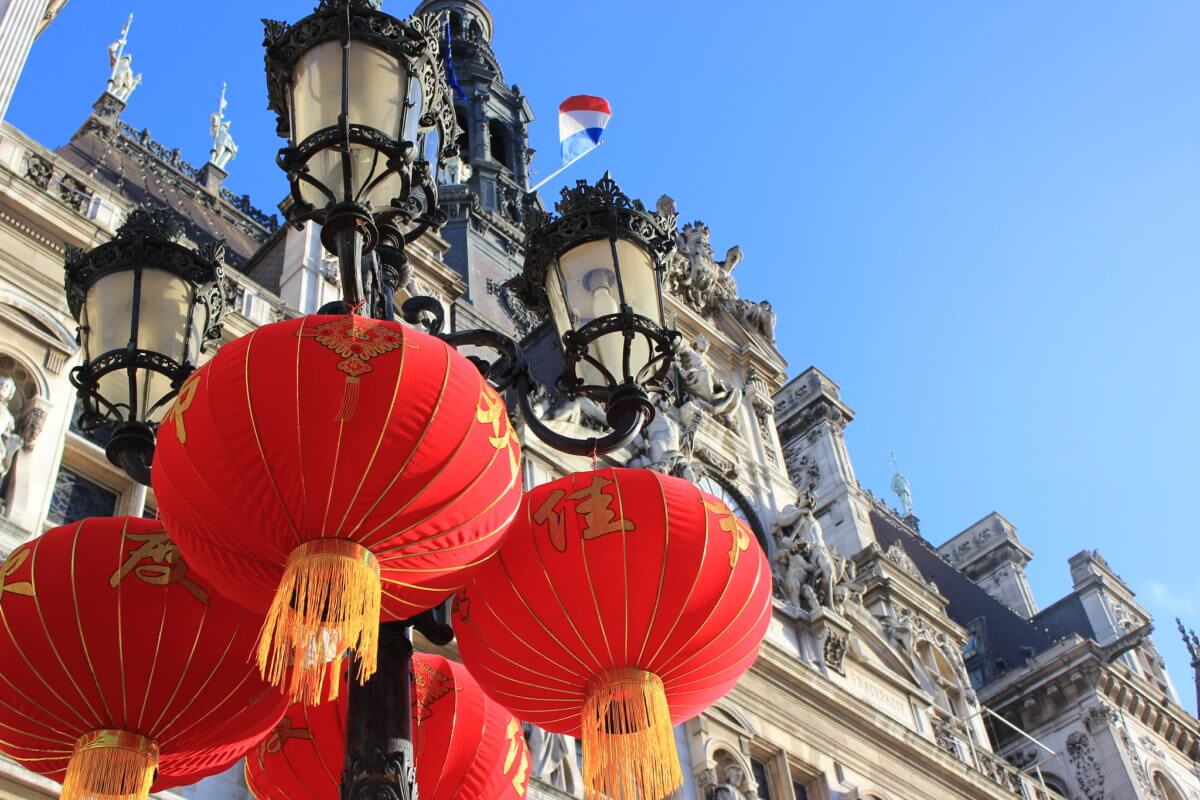 Celebrating all over the world
Many cities celebrate the Lunar New Year, including London, New York, Vancouver, Taipei, and Kuala Lumpur. Of course, there are also countless celebrations and extravaganzas among Chinese communities in Hong Kong, Shanghai, Guangzhou, and Harbin. The lesser-known, but still extraordinary city festivals range from Lima and São Paulo in South America, to Helsinki and Manchester in Europe, and to Cape Town and Dubai. There may even be a celebration in the city where you live!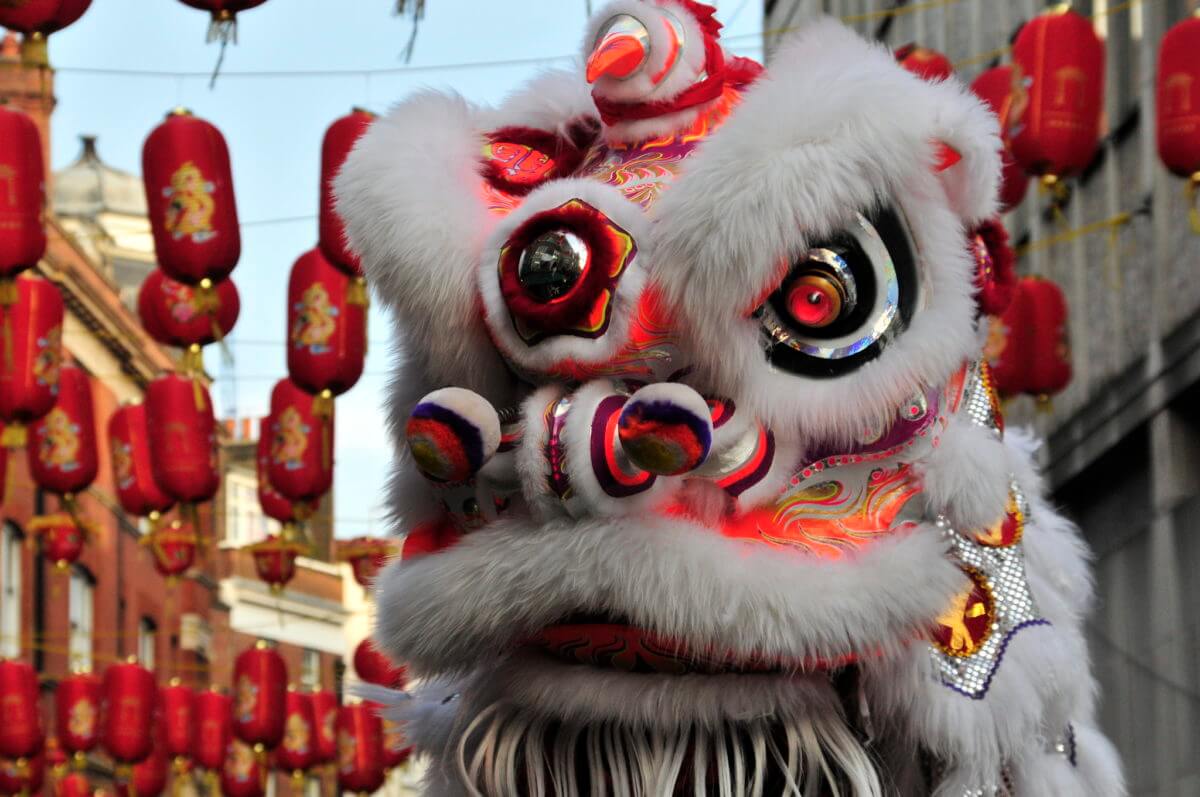 A moveable feast
The Lunar New Year involves a huge movement of people – probably the largest annual migration in the world¹ – with an estimated three billion trips in China alone in 2018. Like Christmas, many either travel home to spend time with their families or outbound to avoid the crowd! This places tremendous pressure on the various human mobility systems to perform reliably. Dependable urban mobility solutions from thyssenkrupp Elevator work tirelessly to help speed people to their holiday destinations and to move around safely in urban centers.