Cities
URBAN HUB looks at seven cities that lie virtually abandoned and forgotten
Certain cities have fallen on hard times for a variety of reasons. Sometimes due to poor urban planning and infrastructure – if only the concept of the smart city had come to town sooner! Some bustling hubs of activity and life are now shadows of their former selves. Other cities have been virtually wiped out as the result of a natural or man-made disaster. URBAN HUB looks at the seven cities that time forgot.
Smart inside and out – In many ways, the smart city concept is simply good urban planning that incorporates both advances in digital technology and new thinking in the age-old city concepts of relationships, community, environmental sustainability, participatory democracy, good governance and transparency.
41393 views
Still a dream: Residencial Francisco Hernando, Seseña, Spain
The developer, Francisco Hernando, dreamed of affordable housing for families. Yet the sound of children in the street or any sign of life at all are missing from these rows of hauntingly quiet tower-block housing. Contractors forgot to include utilities like water and gas, making the flats unlivable! A nice dream – but gone very wrong without a good plan!

A deserted desert city: New Ordos, China
New Ordos was a city designed from scratch and envisioned as China's Dubai in the inner Mongolian desert. It was built for over one million people but only several thousand live here. The area had a brief economic boom because of mining, but is now plagued by water shortages, an extreme climate, and few job opportunities.
The idea of "build it and they will come" doesn't always work out as hoped. Even some smart cities have struggled. In the case of New Ordos, no one could afford the luxury housing and high taxes. It's one of several vast cities being built across China that remain largely inhabited
Reclaimed by nature: Pripyat, Ukraine
While some cities never get off the ground due to poor urban planning, others fall victim to circumstances they can't control.
Based close to the Chernobyl Nuclear Power Plant, Pripyat was home to many plant workers. When nuclear disaster struck in 1986, the population of 49,000 was evacuated in one afternoon. Residents left nearly everything behind. Today, a forest has grown over the soccer stadium, and deer wander through decrepit buildings.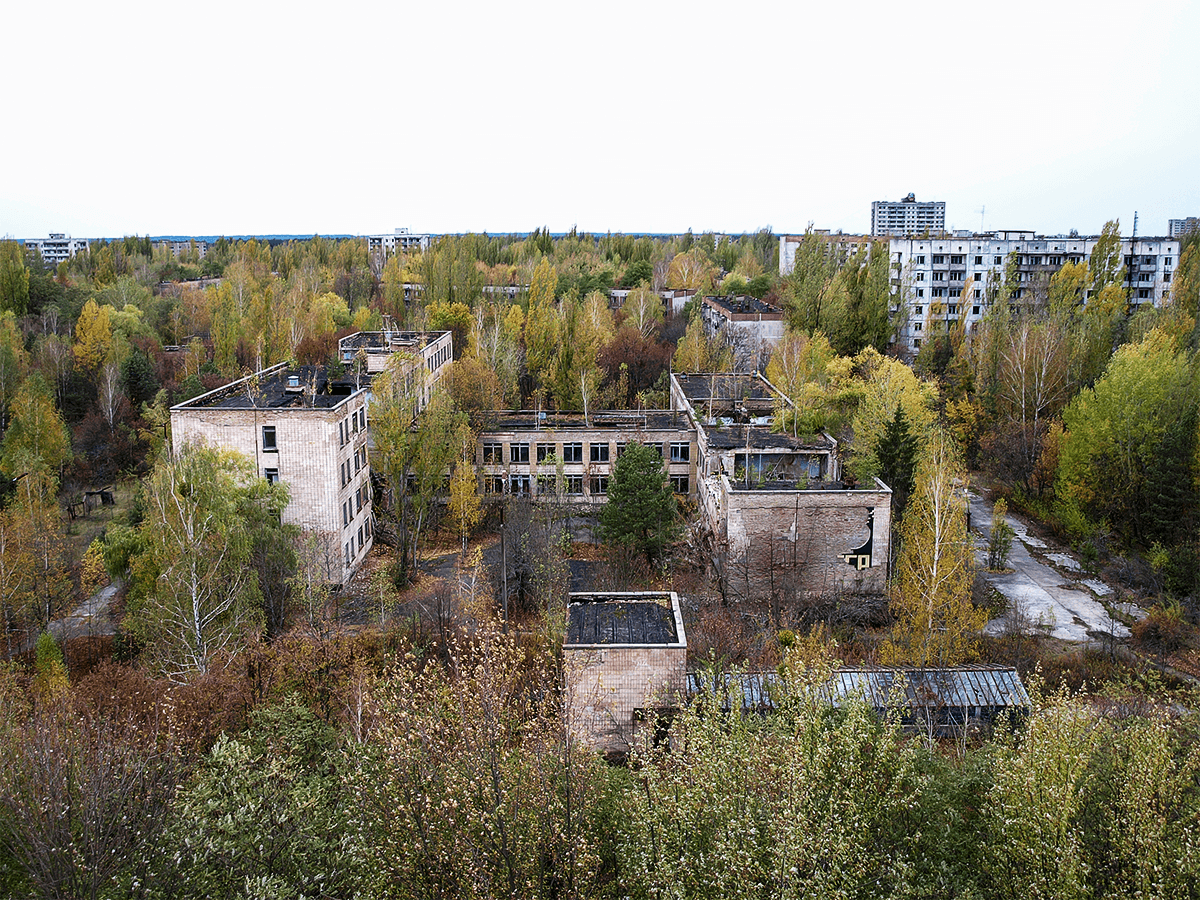 Under cover: Plymouth, Montserrat
Some cities can take preventative measure to ward off long-term effects of the environment, like rising water levels. Others are at the mercy of nature. A modern-day Pompeii, Plymouth, Montserrat (the capital city of the Lesser Antilles) was vacated in 1995 because of a looming volcanic eruption. Two years later the Soufrière Hills volcano blew its top, covering Plymouth in 4.5 feet (1.4 meters) of ash.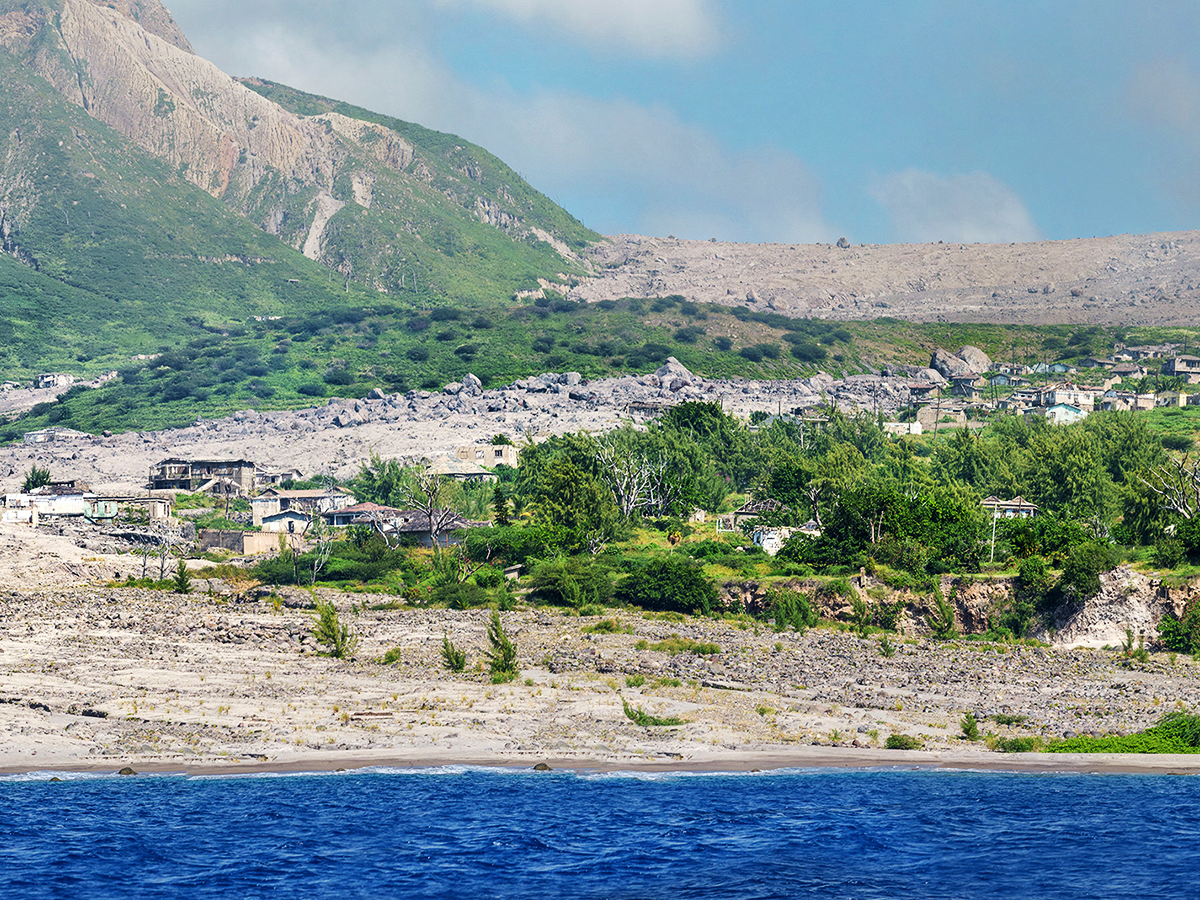 Hauntingly reminiscent of holidays: Varosha, Cyprus
Varosha, Cyprus was once a popular holiday spot for glitterati like Brigitte Bardot. Today, the halls of the glamourous hotels and casinos are more likely to be populated by ghosts. When war broke out in 1974, all residents were forced to flee. Since then, entry to the city is forbidden and it remains a virtual time-capsule of the 1970s.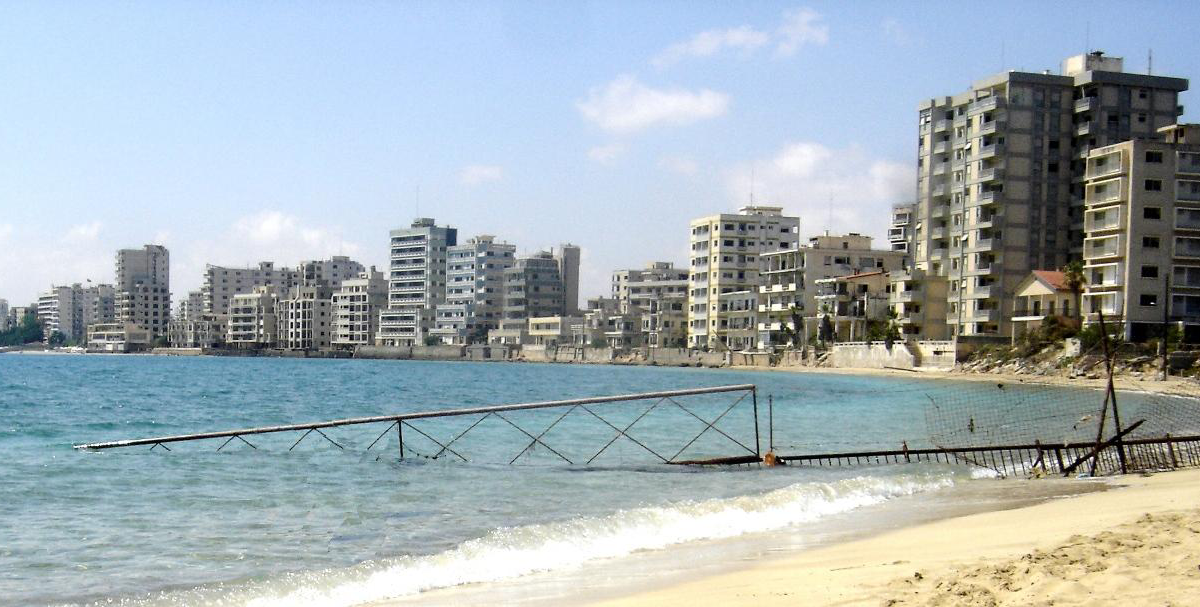 A desert island: Hashima Island, Japan
Other cities couldn't evolve with the changing times.
This now deserted island was once one of the most densely populated areas in the world, home to over 5,000 miners who worked in its underwater coal mines. When the mines closed in 1974, the island-city was abandoned. Now, Hashima Island is only used for film sets and as a tourist attraction.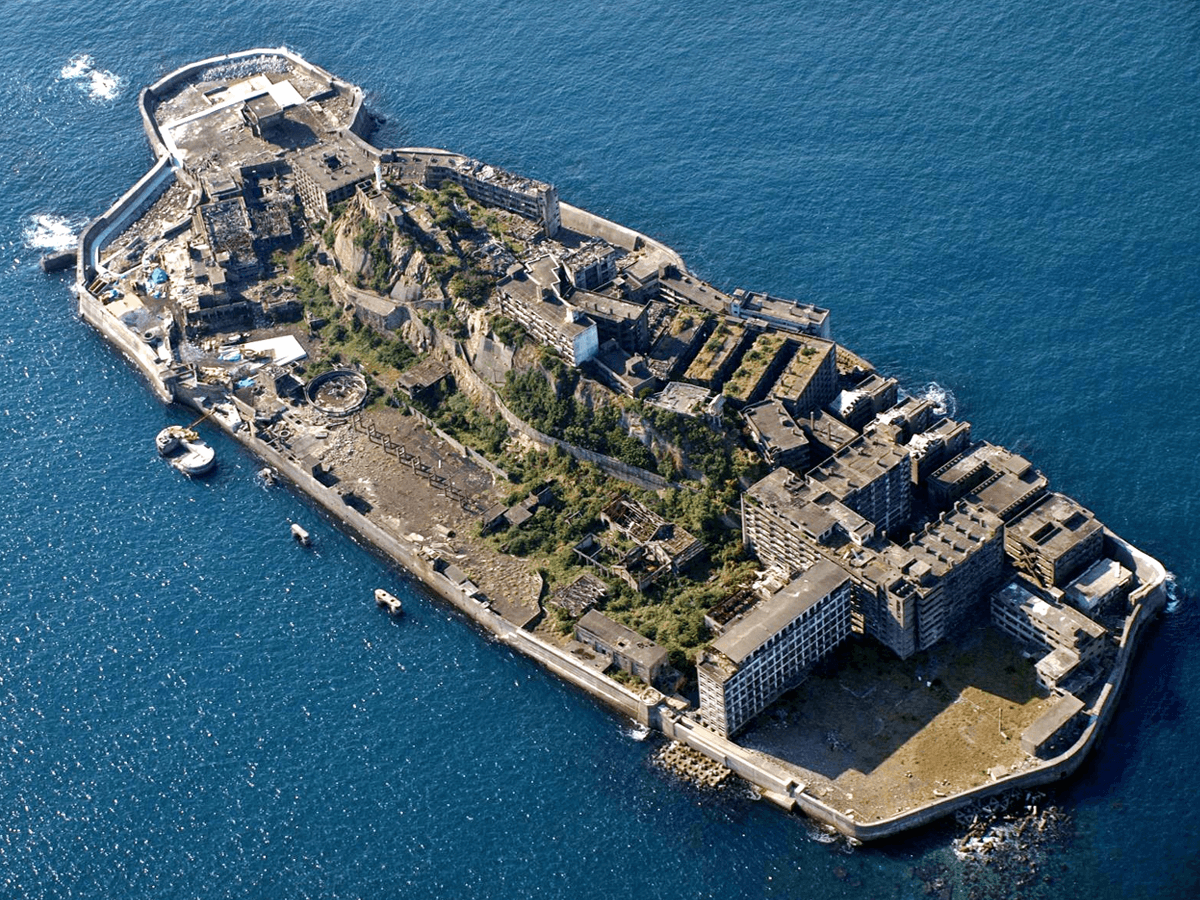 From boom to bust: Humberstone and Santa Laura, Chile
In the mid-20th century, Humberstone, Chile was a boomtown that brought wealth to thousands of residents from the mining and processing of nitrate. Yet a slow decline in the industry, and nothing to replace the loss of mining jobs, caused residents to leave. Since 1961, it lies empty and the buildings and machinery are slowly being engulfed by the surrounding deserts sands.

Glenrio, New Mexico/Texas and Texola, Oklahoma
While not cities, these images of towns in the midwestern and southwestern USA represent the classic idea of the "ghost town". They are also a testament to how important mobility is to the life and success of cities. When I-40 was completed, replacing the iconic Route 66, it bypassed these small towns – which soon had more tumbleweeds than townspeople.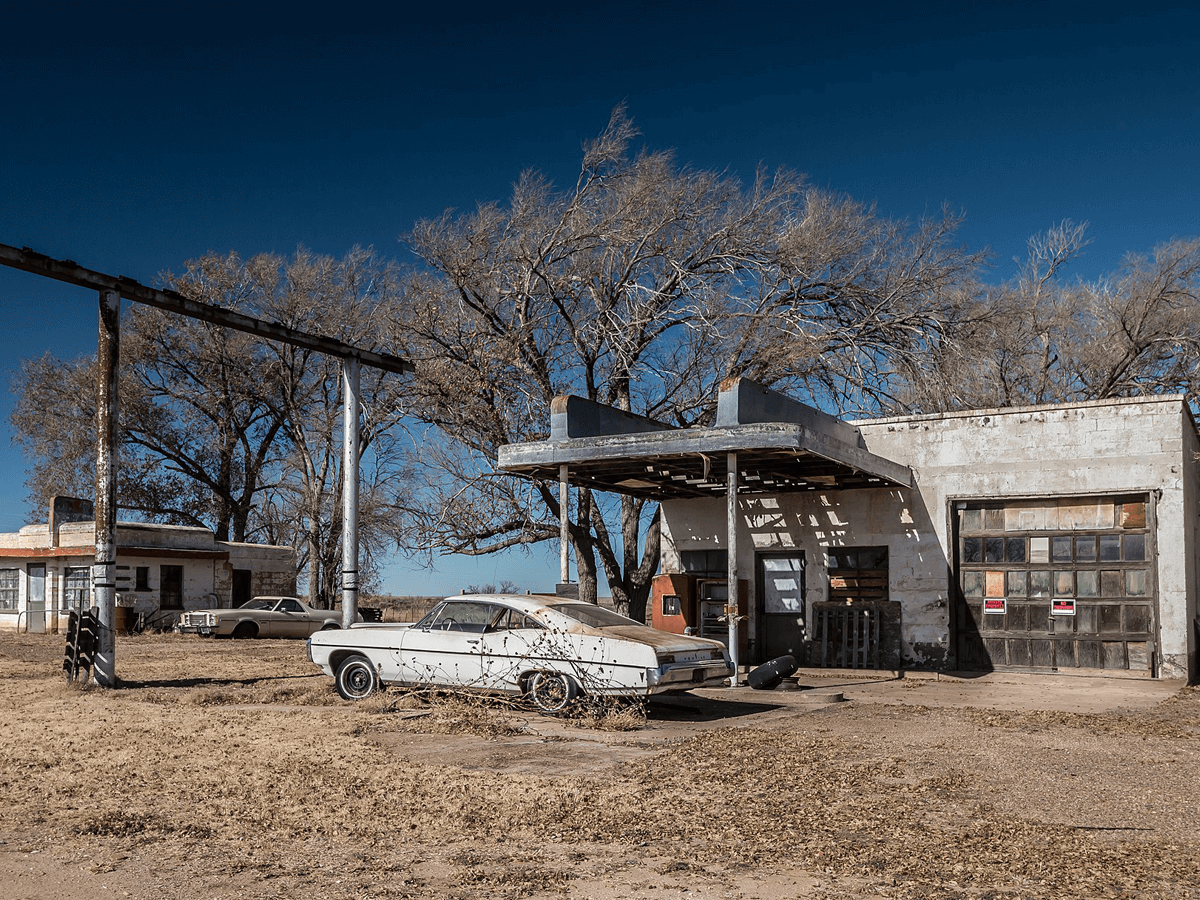 A new chapter begins…
These are just a few examples of cities that have fallen on hard times. Some may never recover, but others may still be able to revive with an injection of investment and modernized infrastructure, or be able to harness smart technologies to reinvent themselves and grow with changes.
A couple of inspiring examples?
Ordos Kanbashi in China, once a large "Ghost City", found a new boost of residents and businesses when it became connected to the thriving new "Silk Road".
Hebron's Old City was for many years a quarter of tense, shuttered streets. Now the Hebron Rehabilitation Committee has overseen a remarkable turn-around and nearly 1,000 families have moved back.
It's possible to reverse fortunes if we all share a goal of making cities the best places to live.
Image Credits:
Residencial Francisco Hernando, taken from commons.wikimedia.org, some rights reserved
Varosha, Crypus, taken from commons.wikimedia.org, some rights reserved
Hashima Island, taken from commons.wikimedia.org, some rights reserved
Humberstone and Santa Laura, Chile, taken from commons.wikimedia.org, some rights reserved
Glenrio, New Mexico and Texas, taken from commons.wikimedia.org, some rights reserved