Cities
Surfing the wave – Tel Aviv opens the floodgates to smart, high-density innovation
People have been attracted to the area of Tel Aviv-Jaffa for about 10,000 years. And even if the city itself is not quite so old, it's looking pretty good for its age. Is it the warmth, the sun, or the beaches? Perhaps. Whatever the reason, Tel Aviv is clearly a place for the young at heart. Tel Aviv has always provided space for new impulses and ideas. After all, its oldest section is a natural harbor (the port of Jaffa). And it has welcomed immigrants from around the world to make the city their home. That's meant that the city has a lot of human energy, which has made Tel Aviv a financial and technological powerhouse, a world city, and a very pleasant place to life.
Smart inside and out – In many ways, the smart city concept is simply good urban planning that incorporates both advances in digital technology and new thinking in the age-old city concepts of relationships, community, environmental sustainability, participatory democracy, good governance and transparency.
10624 views
Start-up city – encouraging ideas to grow
Most cities want to incubate talent and encourage innovation. Their civic leaders would do well to visit Tel Aviv. By some accounts, it boasts the greatest number of start-up companies per resident anywhere on the planet.
It wasn't always like this. In the late 1980s, the country's poorly performing economy suddenly also had to deal with massive migration from the Soviet Union. To jumpstart the economy and integrate these immigrants, the government began to offer public money for new business creation. At the same time, restrictions on new businesses were radically reduced. It worked.
Three other factors helped. First, Tel Aviv already had an excellent public education system. Second, many of the young people doing two-year mandatory national service were receiving training in digital software and hardware development. And third, the high-technology emphasis of many start-ups was exactly where market forces were headed.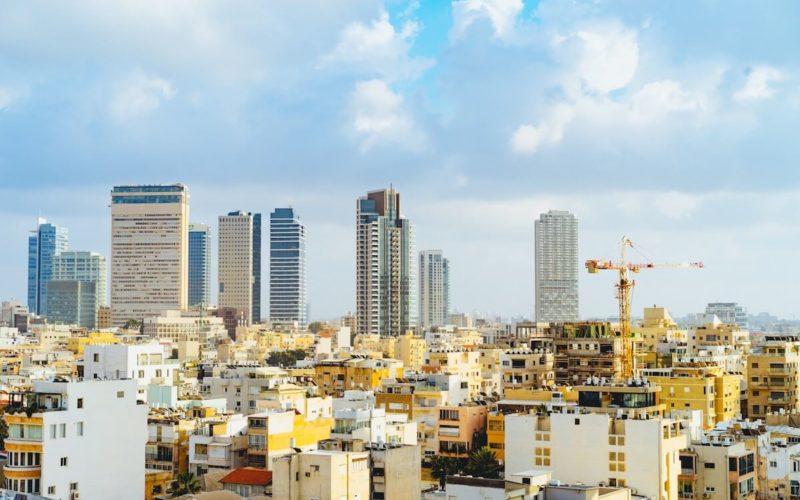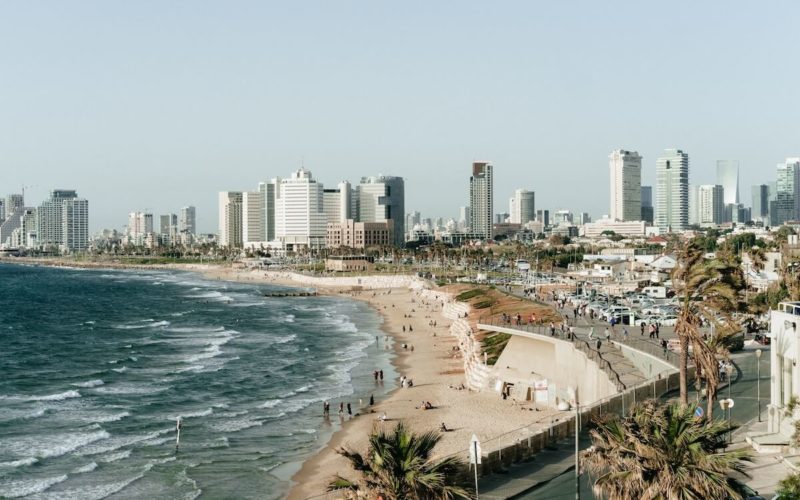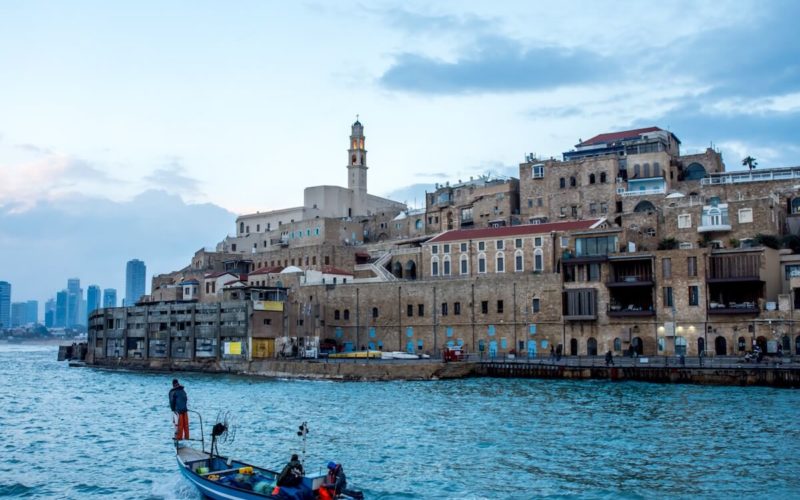 Smart city – meeting challenges with solutions
With so many new businesses in town focusing on high-tech solutions, it was only a matter of time before the government of Tel Aviv began use some of them. Connecting residents was the first step. Free Wi-Fi helped – it is now available in 80 public locations throughout the city, 20 of which were selected by residents via an online Facebook poll.
At the same time, Tel Aviv unveiled the DigiTel Residents Club, a digital communication platform that provides residents with individually tailored information, from real-time updates on road repairs and weather alerts to personalized shopping discounts.
DigiTel also offers multi-layered, location-specific maps, as well municipal-service apps that allow residents to pay taxes or get a parking permit. And the data collected is shared: many databases have been opened to the public and are being used – you guessed it – to help start start-ups!
DigiTel is now used by one-third of the city's residents, and has expanded to include such features as Digi-Dog for dog owners and Digi-Taf for parents of young children. DigiTel's smart encouragement of civic engagement was the reason why Tel Aviv was named the Best Smart City in the World at the Smart City Expo World Congress in Barcelona in 2014.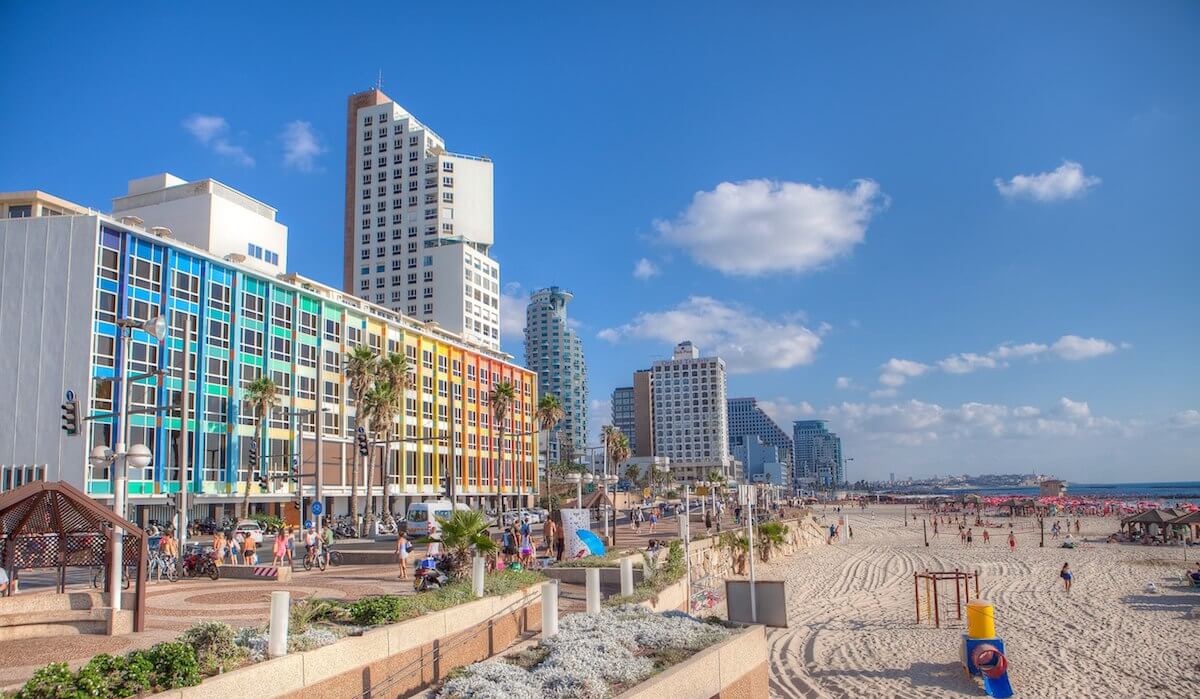 In Tel Aviv, the future is always visible on the horizon.
Sustainable city – creating a city for tomorrow
Sustainability got an early start in Israel. Chronic water shortages led to the development of world-class drip and micro-irrigation technologies long before such things became fashionable. These are now used all over the country, including in the green spaces that cover over 20% of Tel Aviv, and support an ambitious tree-planting program throughout the city.
Energy efficiency and the use of renewable energy are also widely practiced. Many buildings use solar panels, and the city promotes this and a number of other smart energy management and production projects, including wind and wave generation. Businesses receive a coveted official display label if they meet the city's strict criteria for environmentally-friendly business practices.
And, in addition to providing easy recycling of waste and sustainability training for neighborhoods, the city has heavily promoted public and shared transport. Two new light rail lines are under construction, while the city-run Auto-Tel car sharing and Tel-O-Fun bike-sharing schemes lower the environmental and personal costs of easy mobility.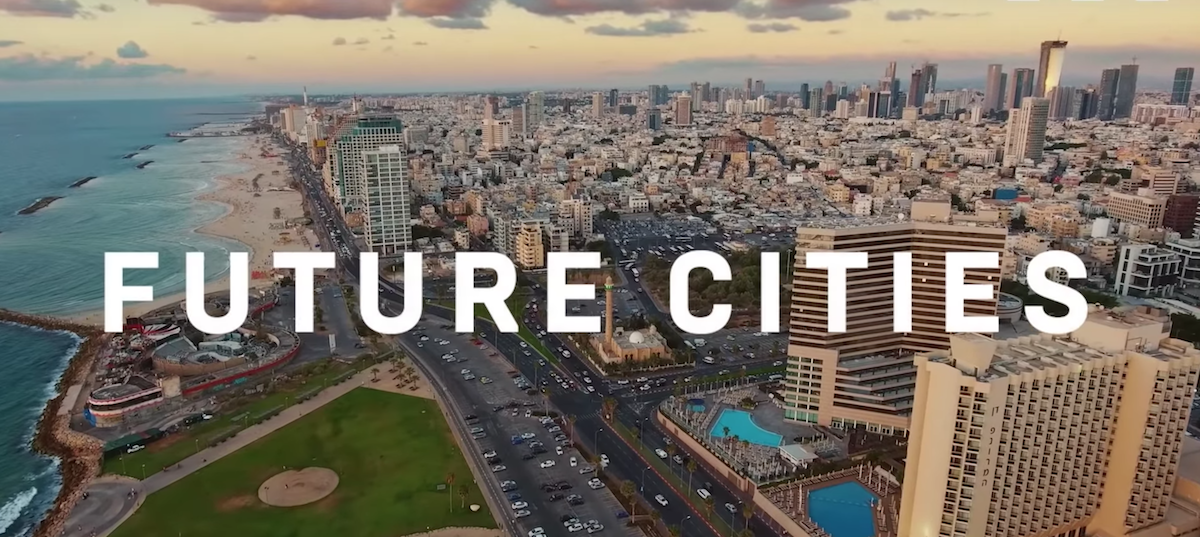 This short video shows local entrepreneurs describing their start-ups and telling why they think Tel Aviv has become such a powerhouse for growing high-tech innovation. Perhaps your city can learn a thing or two from how they're doing things in Tel Aviv.
High-rise city – making space for more
Tel Aviv was previously known as a low-rise city of two- to three-story buildings, boulevards, and parks. The first skyscraper appeared in 1965, but it wasn't until the mid-1990s that tall-building construction really took off.
The 285 m. ToHA Tower 1 will be the new tallest building in the city when completed in 2020. The space-age ToHA is the result of a collaboration between designer Ron Arad and the local firm of Yashar Architects. Yashar has been heavily involved in developing the new high-rise skyline of Tel Aviv.
For instance, Yashar's Landmark TLV is a mixed-use complex that seamlessly connects two 45-story towers via a vertical atrium and internal skybridges. Double-skin exterior curtain walls protect the interior from the hot sun, while allowing natural ventilation and unobstructed views of the city.
Sun-lit communal areas further enhance quality of life, and the buildings will boast the country's first dual elevator bank (from thyssenkrupp Elevator), with cabins that face outward towards the atrium. The complex is also expected to be LEED Platinum Certified.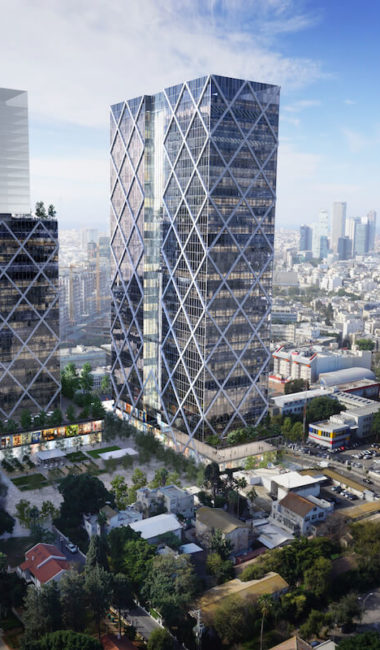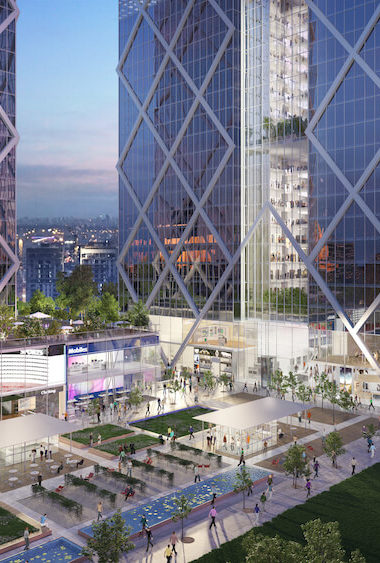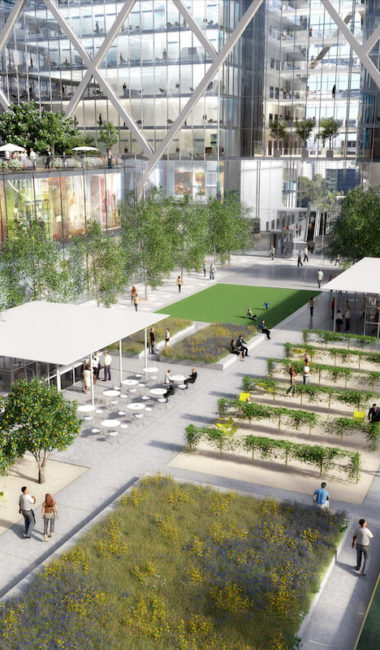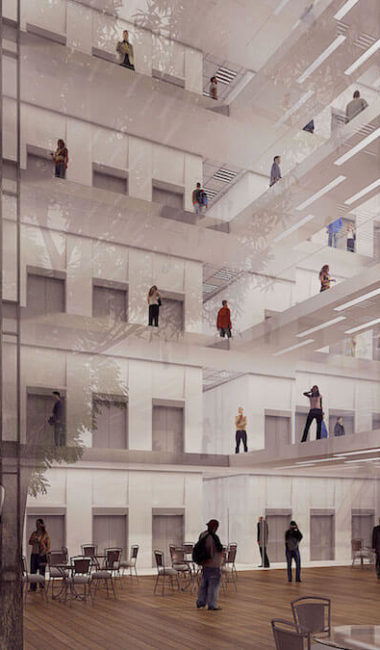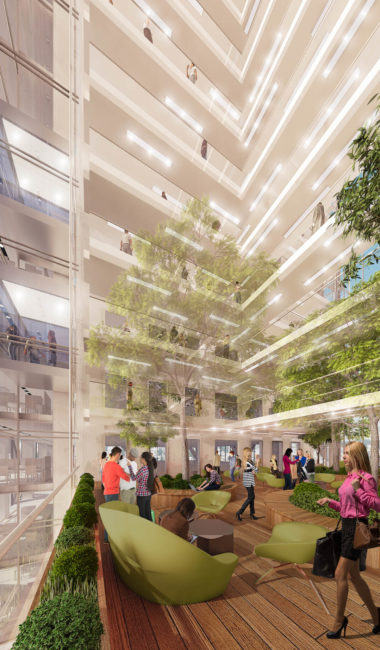 Landmark TLV enhances quality of life with a 45-story atrium.
Yashar is also responsible for the Da Vinci complex, which combines a low-rise office, rooftop garden, and retail and public space structure with two 42-story residential towers connected by a skybridge. Da Vinci's futuristic facade uses a grid pattern of intersecting white columns and beams.
Another building of note is H-Tower Recital, a collaborative effort of MYS Architects and the Hagag Group. This prestigious LEED-certified 31-story office block opens in 2018. Quick and quiet internal transport will be provided by elevators from thyssenkrupp, which deliver energy savings. 
High-rises are sprouting like start-ups in Tel Aviv and, like the city itself, are increasingly smart, and sustainable.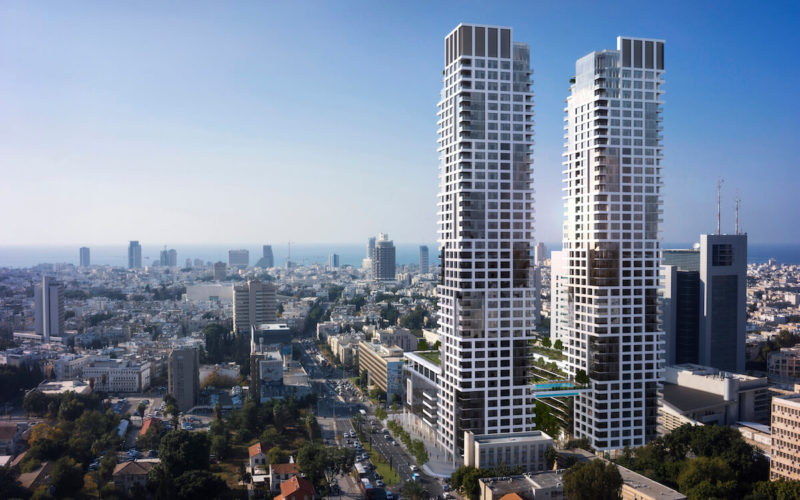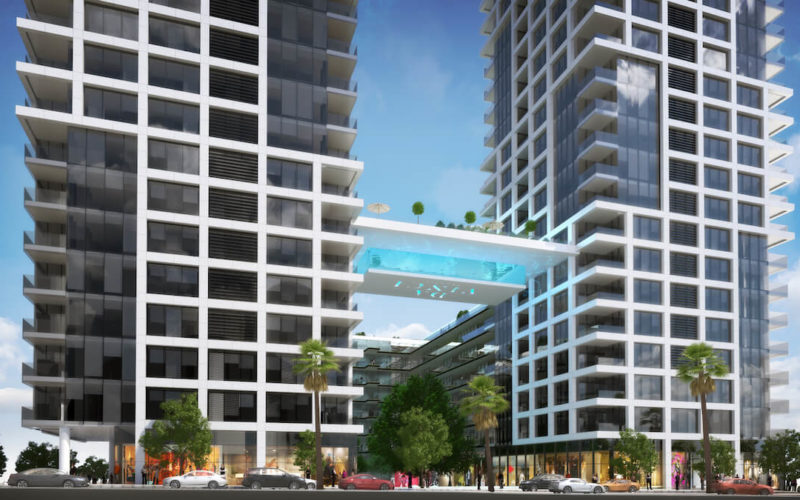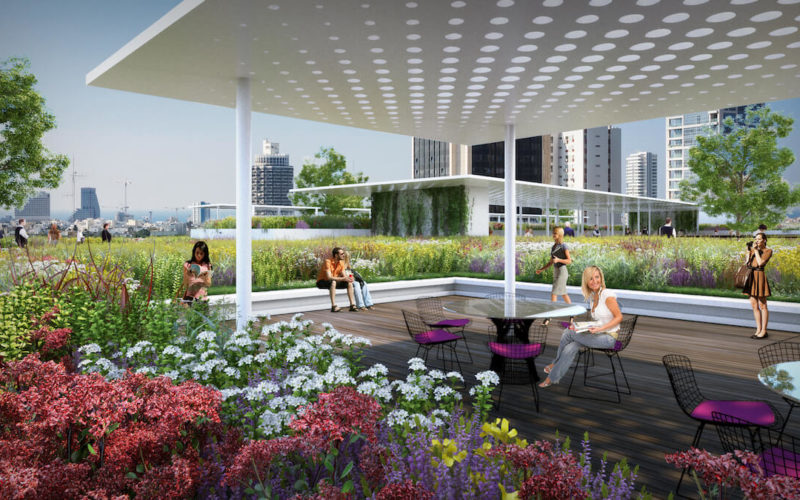 Livable city – enjoying Tel Aviv today
Tel Aviv works hard, and plays hard too. The nightlife of Tel Aviv is famously diverse, providing everything from simple beachfront cafes and open-air rooftop bars to world-class cultural events featuring international performers and a pulsating club scene. Some call Tel Aviv "the Non-Stop City."
There is also the shimmering 14 km-long beach, informally subdivided into sections catering to specific interests such as yoga, surfing or partying. The beach, along with all of the parks, art galleries, museums, street musicians, markets and foods from around the world, make Tel Aviv exceptionally livable for those who work hard, and even for those who don't.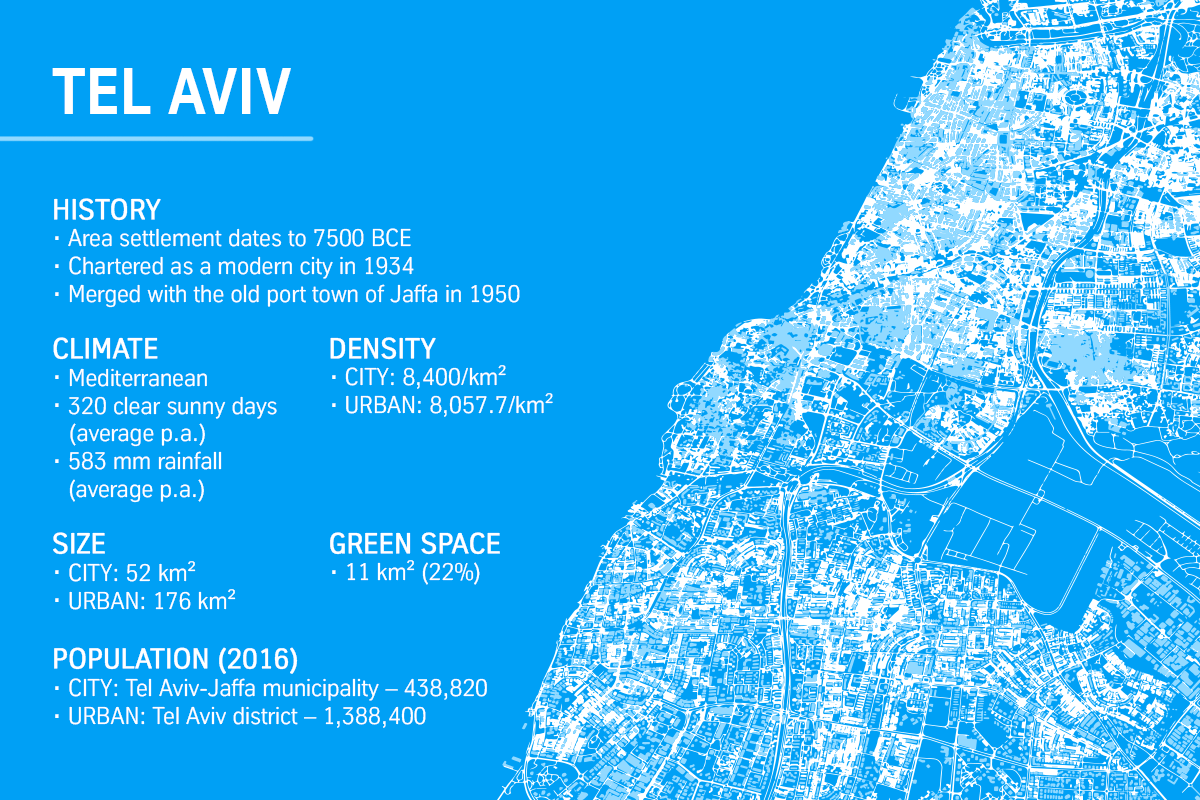 Image Credits:
Tel Aviv Downtown, photo by Dan Gold, taken from unsplash.com
Tel Aviv Beach, photo by Adam Jang, taken from unsplash.com
Tel Aviv-Jaffa, photo by Faruk Kaymak, taken from unsplash.com
Tel Aviv Promenade, photo by Israel Tourism, taken from commons.wikimedia.org
Tel Aviv – The Innovation Hub, video by Wired UK
Landmark TLV, courtesy of Yashar Architects
Da Vinci, courtesy of Yashar Architects