Cities
Crossroads Atlanta – the global transport hub takes the smart path
Atlanta (Georgia, USA) was founded as a rail hub, and its importance as a mobility hub has only increased since then. Along with people and goods, new ideas and impulses have flooded into the city, and many of them have stayed and made Atlanta their home. Global companies, universities, investment capital, smart manufacturing, and millennial entrepreneurs have all found their way to the city with the world's busiest airport. Over the years, Atlanta has grown to become a city characterized by low-density urban sprawl: the population has been rising, but instead of becoming denser, it has been expanding outward. This affects both water and air quality due to the combination of reduced greenspace and increased car traffic. The city, however, has recognized the problem and they are taking major steps to ensure a smarter approach towards urban development and growth.
Smart inside and out – In many ways, the smart city concept is simply good urban planning that incorporates both advances in digital technology and new thinking in the age-old city concepts of relationships, community, environmental sustainability, participatory democracy, good governance and transparency.
16140 views
The sprawling metropolis
With 16 skyscrapers over 150 m in height, Atlanta exhibits its lofty ambitions. These skyscrapers can also play a role in sustainability, such as the LEED-certified 1180 Peachtree St. The eye-catching design features two wings that rise up over its roof, earning it the nickname "Batman Building". When used for residential space, these skyscrapers, along with mid-rise mixed-use buildings, will help increase urban density and curb urban spread.
Atlanta is full of iconic architecture, such as the Bank of America Plaza and the stunning Mercedes-Benz Stadium, which mixes soft floral elements with hard geometrical shapes. Furthermore, the skyline will soon include a shiny elevator test tower from thyssenkrupp Elevator, which will be the tallest elevator testing tower in the USA at 128 meters.
Historic buildings also abound in the city, such as the Islamic architecture-inspired Fox Theatre, the Swan House at the Atlanta History Center, and Atlanta's oldest skyscraper: the Flatiron building (which is five years older than its namesake in NYC).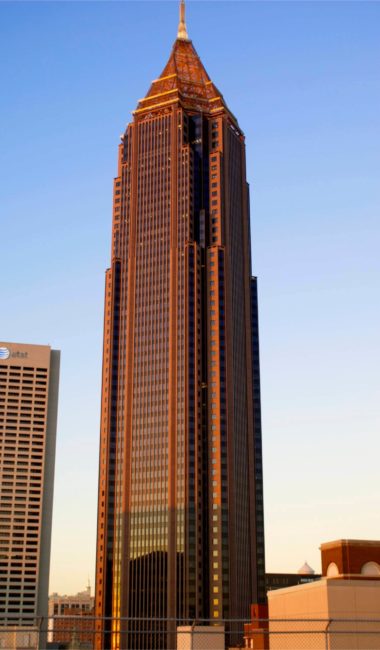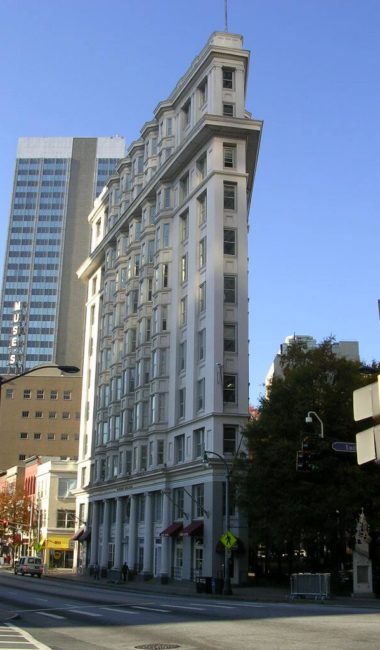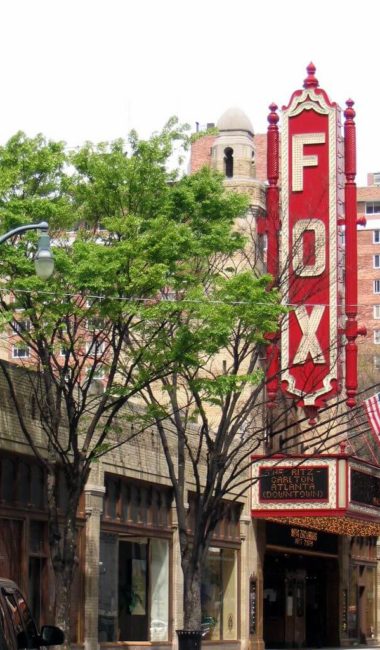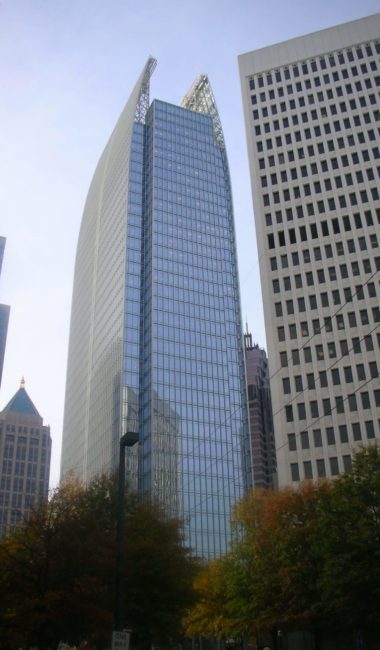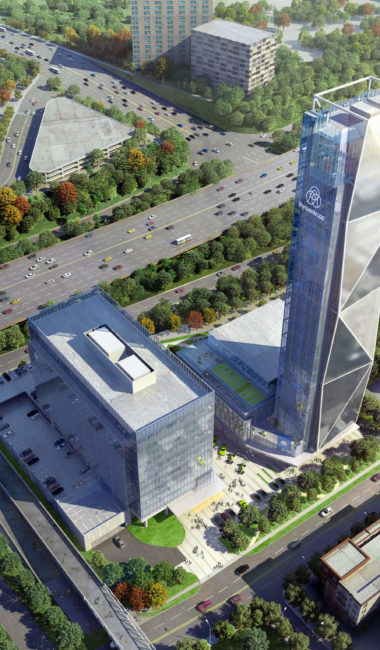 Bank of America Plaza, Flatiron Building, Fox Theatre, 1180 Peachtree Street, thyssenkrupp Elevator Test Tower (rendering)
Atlanta's smart & sustainable ambitions
Atlanta's smart city initiatives focus on five key areas: mobility, public safety, environmental sustainability, city operational efficiency, and public and business engagement. Of these five areas, mobility seems to be getting the most attention as it shares many touchpoints with the other four areas.
Atlanta has plans to increase public use of mass transit while reducing and improving the flow of automotive traffic. But the city isn't just looking at cars when it comes to transportation. They also want to get more bicycles on the streets in the hopes of making Atlanta into the Copenhagen of the US. One of the main contributors to this effort will be the Beltline project, described further below.
Will more bikes make Atlanta the Copenhagen of the USA?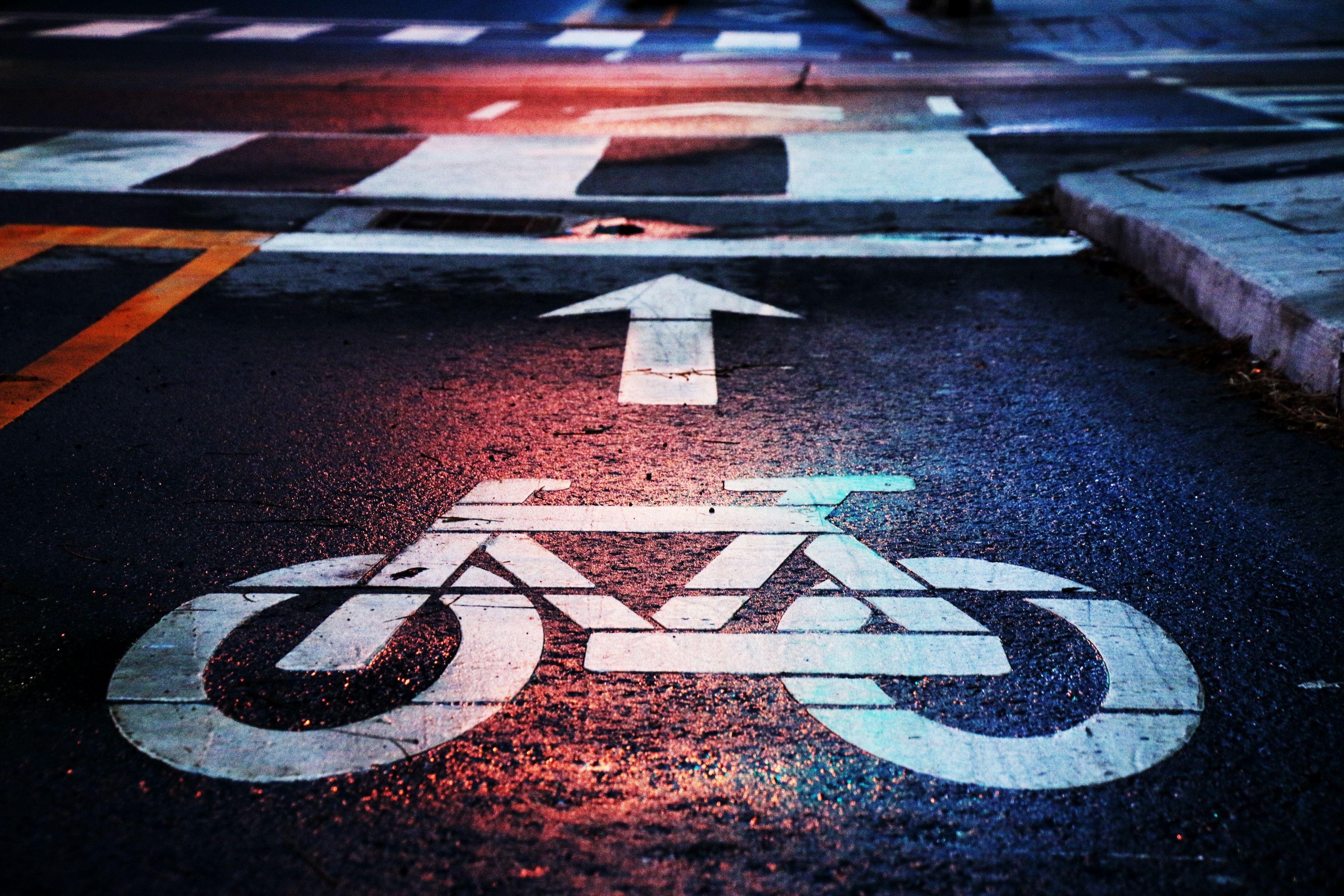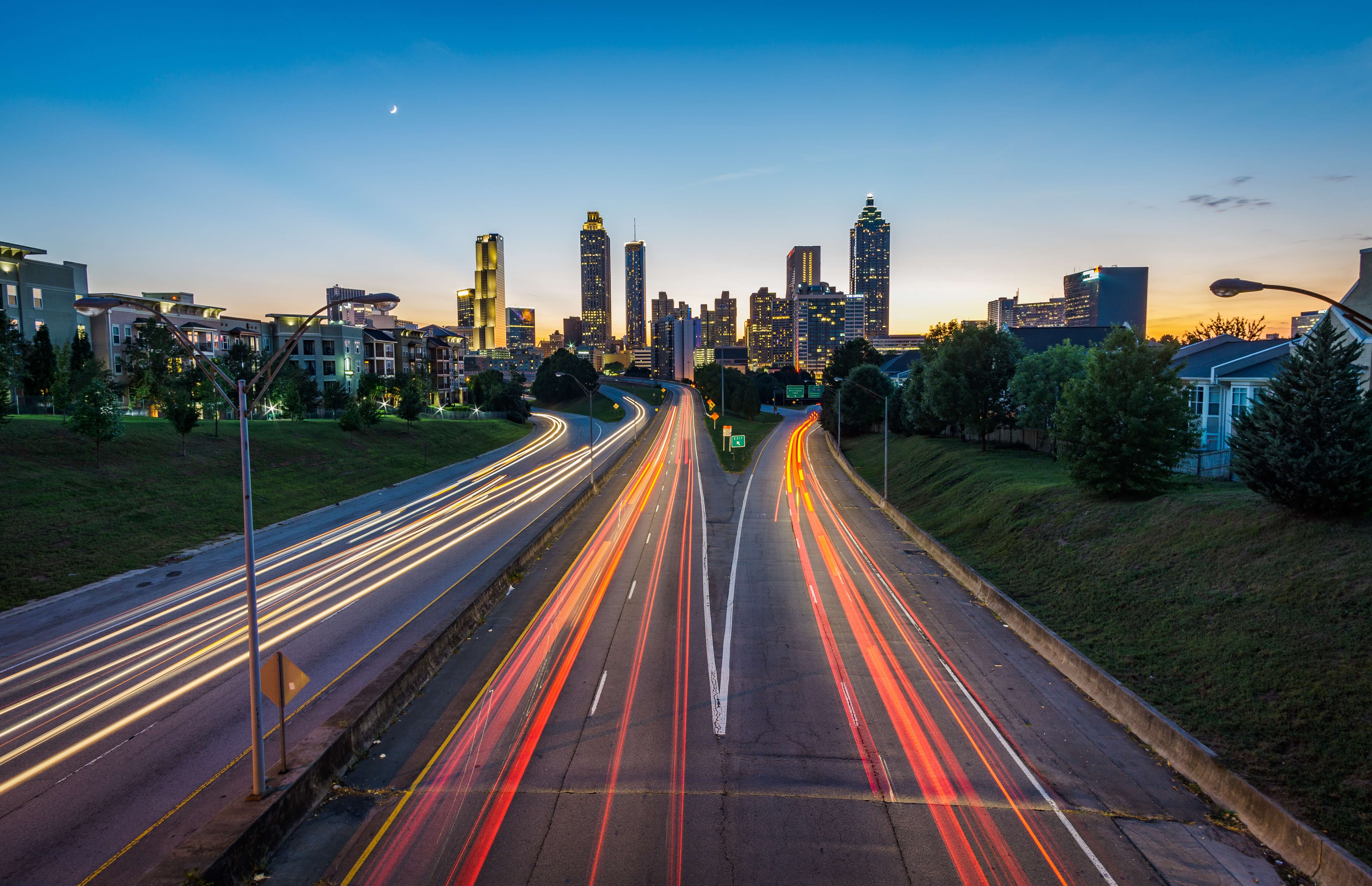 Understand, then act.
Atlanta city planners know that before they can deploy solutions, they must first understand the challenges that the city faces. So they've decided to start with a focus on the collection and study of real-time data. To get the information they need, they are deploying IoT sensors throughout the city.
A big project involves the deployment of over 1,000 "smart poles" with an array of sensors that measure air quality and calculate vehicle, bicycle, and pedestrian throughput. According to a Request for Proposal issued by the city, they seek to leverage the "…street light and traffic signal LED conversion by connecting poles to the fiber network and attaching cameras (goal of 1100 cameras linked), gun-shot locators, and air quality sensors to create smart utility poles and related attachments such as small cell antenna."
These smart poles will help the city understand its mobility and environmental challenges better, so that they can improve services through smart transportation and connected busses as well as alleviate automotive congestion.
Project highlight: North Avenue Smart Corridor
The Smart Corridor in Atlanta runs through the campus of the project's research partner, Georgia Institute of Technology,  and covers 18 traffic intersections and a metro station. This smaller scale, in-depth project will help discover what the larger smart pole project could achieve.
According to Atlanta's former Chief Information Officer Samier Saini, the system will "…adjust the signal timing to and then relay that information to adjacent traffic lights. And if that proves to make a significant impact in improving travel time delay and flow, we're going to go all-in and deploy it in a number of other areas of the city; particularly event spaces where traffic is a nightmare."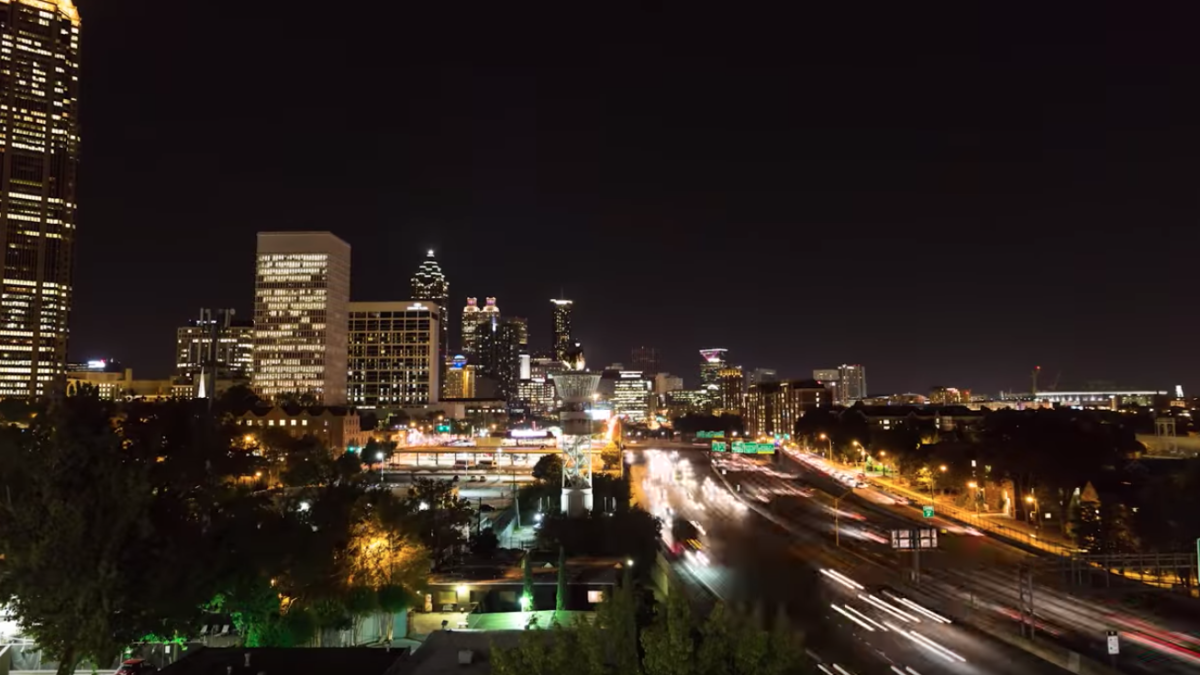 Discover the Living Lab on Atlanta's North Avenue.
Project highlight: The Atlanta Beltline
With the Beltline project, Atlanta is converting its unused railway lines into a 22-mile transit loop, 28 miles of cross-town transit lines, and 33 miles of multi-use trails – all of which should help better connect the city for pedestrians and cyclists.
The project includes the construction of affordable housing and offers venues for cultural events. Furthermore, it preserves much of the city's industrial heritage by repurposing buildings and railroad bridges or transforming railroad artifacts into works of art.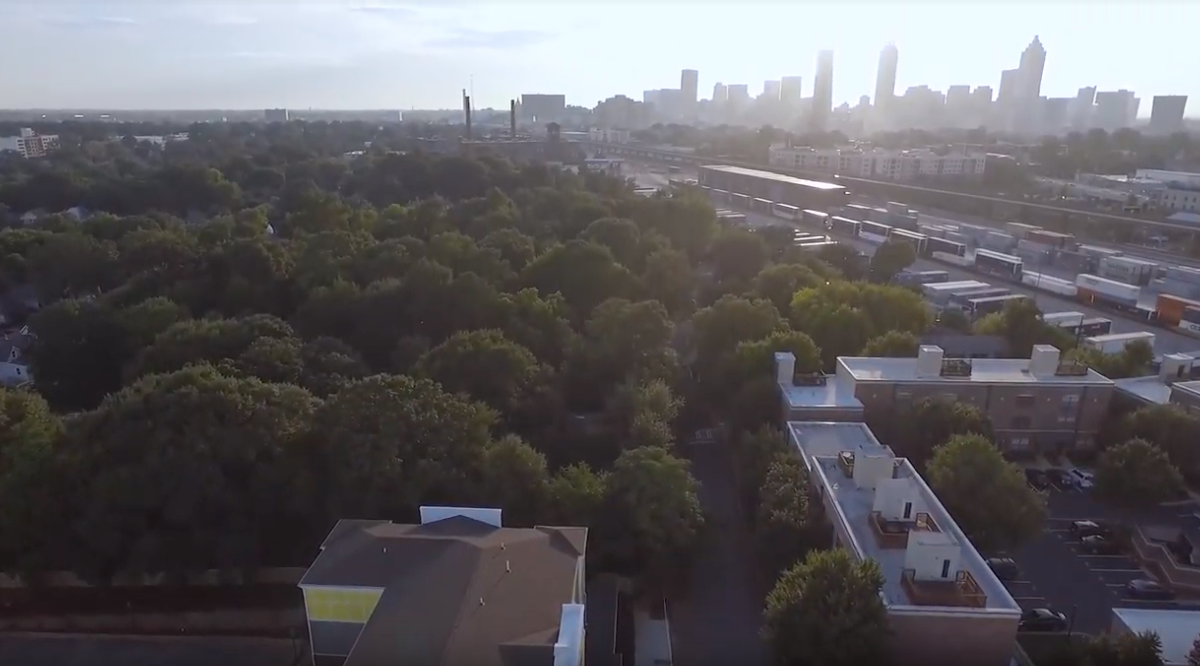 Discover more in this project overview video.
Project highlight: Connect Atlanta Plan
The Connect Atlanta Plan is the city's overarching transportation action plan. The local government has recognized that transportation is key to growth and social mobility. Most of the projects above are part of this grand plan. The project aims at improving the accessibility of transit stations, making the entire city into a place where people of all ages can safely ride bicycles. Additionally, the project hopes to improve the transportation of freight through and within the city.
Businesses driving change in Atlanta
Atlanta's smart ambitions are backed by the city's strong tech community, which have earned the city the nickname of "Techlanta". Georgia Tech has successfully attracted a number of companies, such as NCR, GE, and Honeywell, to locate their digital innovation centers in Atlanta.
Germany-based thyssenkrupp Elevator has chosen Atlanta as the home for its Research Innovation Center that it runs in cooperation with Georgia Tech, where the first TWIN elevators in the Western Hemisphere will be installed. The company also plans to build its new US headquarters in Atlanta, which will include a 128-meter elevator test tower when completed in 2022.
Techlanta is also the home city of the "billion-dollar startup" Rubicon Global, a smart trash collection company. The company is equipping Atlanta's waste collection trucks with app-based tracking and communication tools that provide drivers real-time information on routes and service issues, and also collects data to help improve services.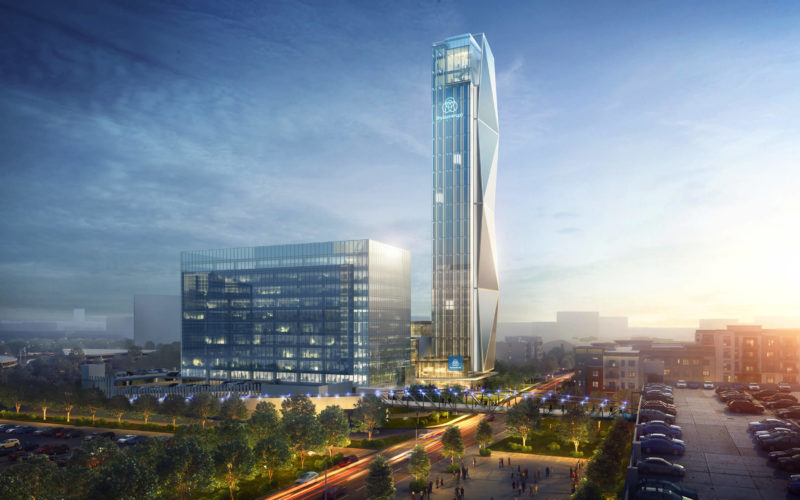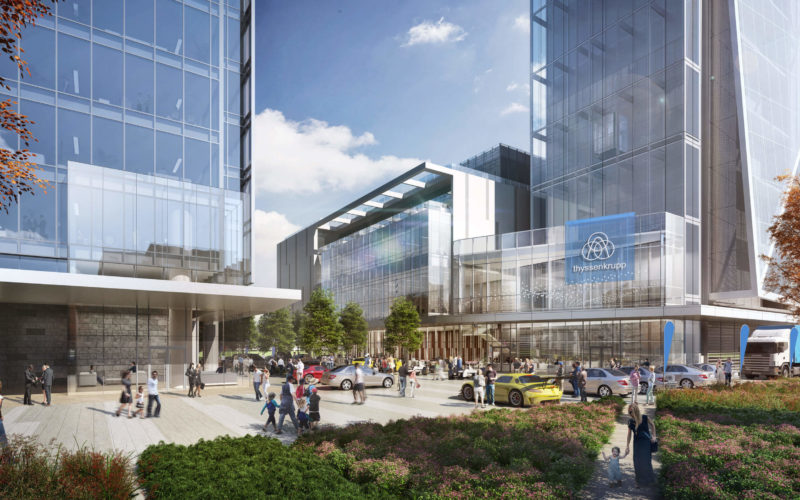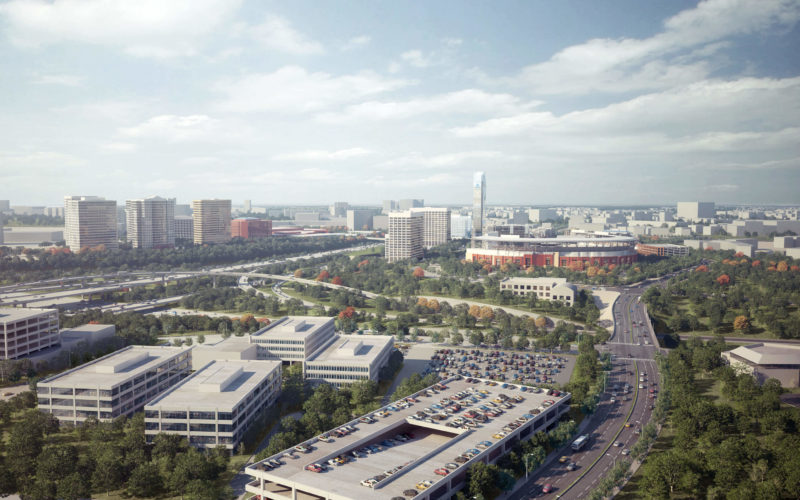 "Techlanta" will soon be home to an elevator testing tower.
Image Credits
Fox Theatre, photo by Lee Coursey, taken from commons.wikimedia.org, some rights reserved
1180 Peachtree Street, photo by Atlantacitizen, taken from commons.wikimedia.org, some rights reserved
Bank of America Plaza, photo by connor.carey, taken from commons.wikimedia.org, some rights reserved
Swan House, photo by Daniel di Palma, taken from commons.wikimedia.org, some rights reserved
Flatiron Building, photo by Eoghanacht, taken from commons.wikimedia.org
Bike Lane: photo by Adrew Gook, taken from unsplash.com
Traffic: photo by Joey Kyber, taken from unsplash.com
North Avenue Smart Corridor:  video by Atlanta BeltLine, taken from: youtube.com
Atlanta Beltline: video by BeltLine, taken from: youtube.com